Deck Your Walls with Christmas Wall Art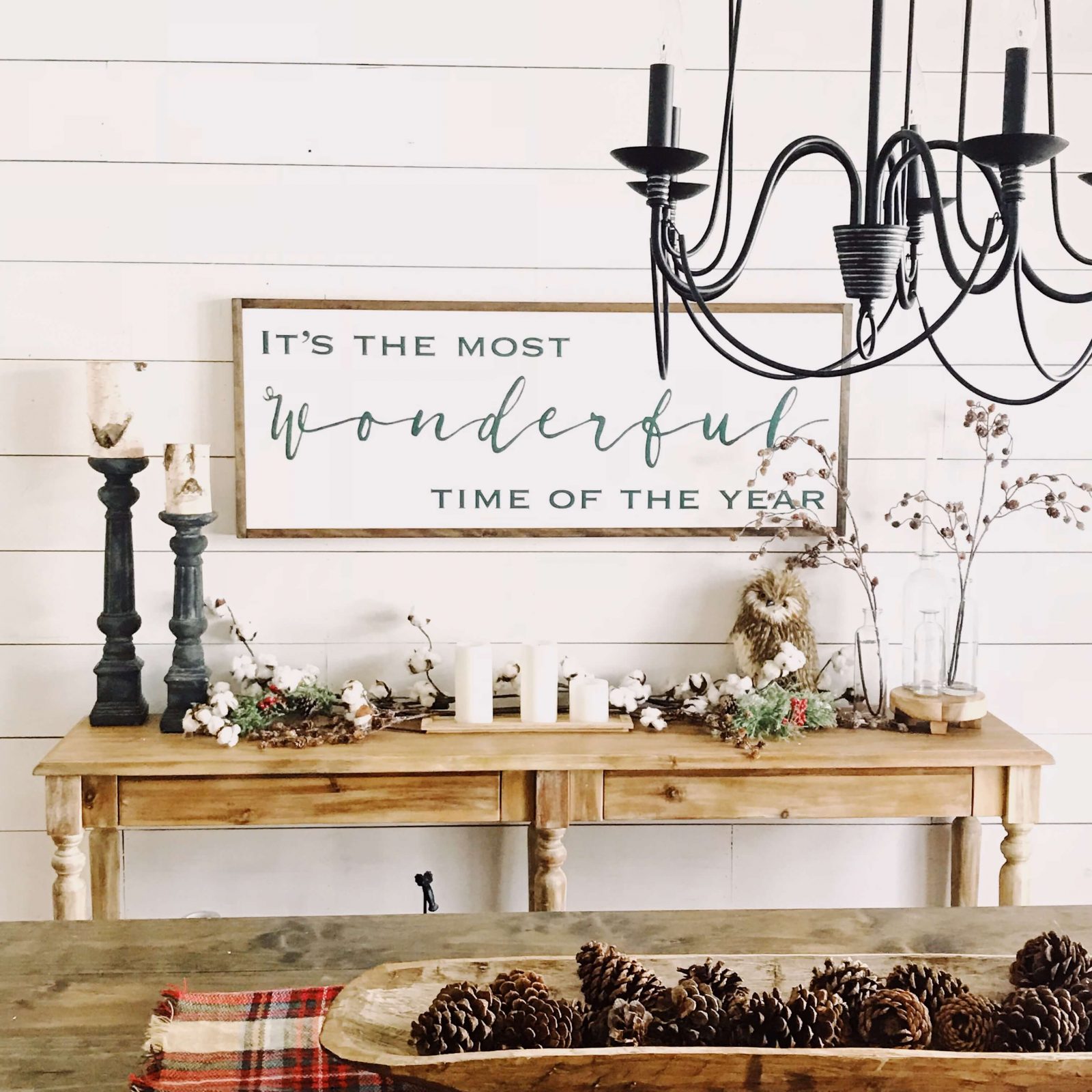 Courtesy of Rooted + Grounded Home
This is part of our Fa-La-La-La Farmhouse series. To get the free printables that go with them, sign up here!
When decking the halls for Christmas, you can swap your wall decor for the festive look you want to create. This is one of the easiest ways to give your home a holiday makeover, whether you replace everything with Christmas wall art or simply add a little more holiday decor to your existing walls.
"Changing out just a couple pieces of your art for the holidays usually adds just the right amount of holiday cheer," says Blake McDaniel, owner of Rooted and Grounded Home. "If you want to change all your art for the holidays...I say go for it!"
Here are just a few ideas on switching up your decor for a seasonal refresh.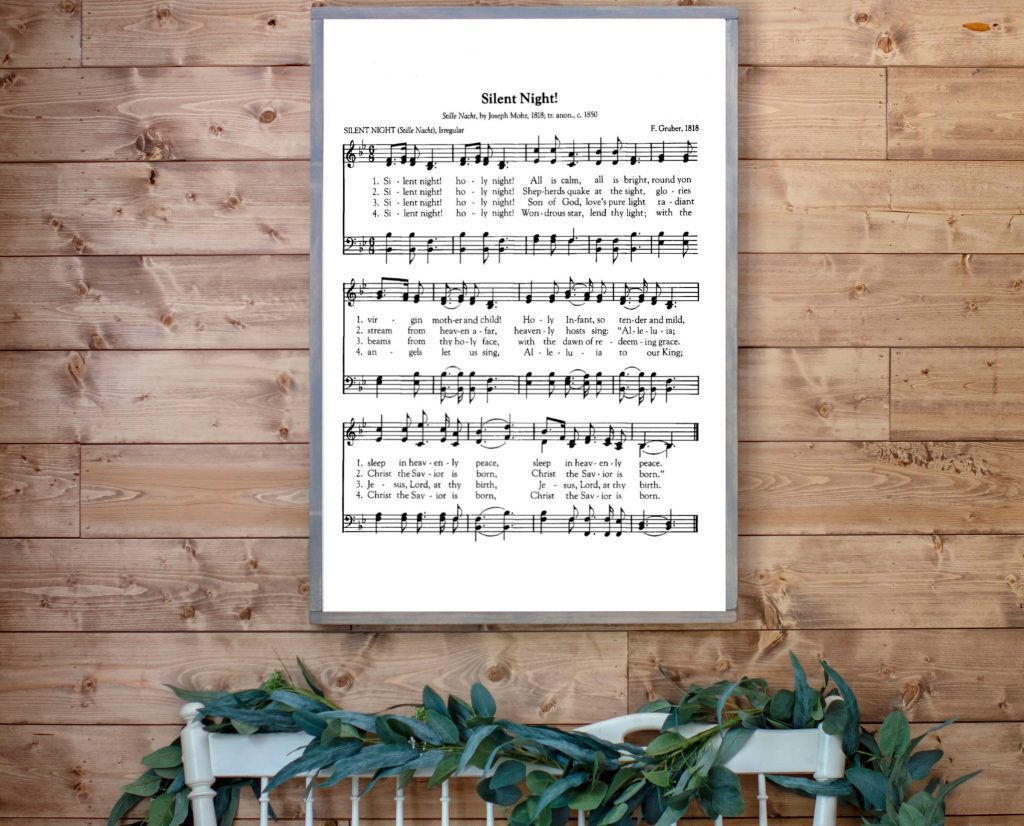 Wall Art Featuring Christmas Songs
Christmas songs instantly make us nostalgic for the holiday season. Why not incorporate lyrics from Christmas songs into your Christmas decor? We just adore this "Silent Night" sign that's comprised of sheet music to the classic song and is housed in a wood frame. This would work well near a nativity set or your Christmas tree.
Framed Christmas Wall Art
If you're a farmhouse fanatic who likes to browse Etsy, you'll inevitably come across thousands of charming framed Christmas wall decor. Shop around online and you can find just the Christmas motifs and color palette that will match your holiday style. Feel free to mix and match your wall frames in a variety of paint colors and textures for a fun twist.
Just in time for the holiday season, we've created an 8 x 10 free printable you can frame or use however you like. Add it to your tabletops, mantelscape or hang up on your walls. Don't forget to accent with bottlebrush trees and fresh greenery for just the right ambience.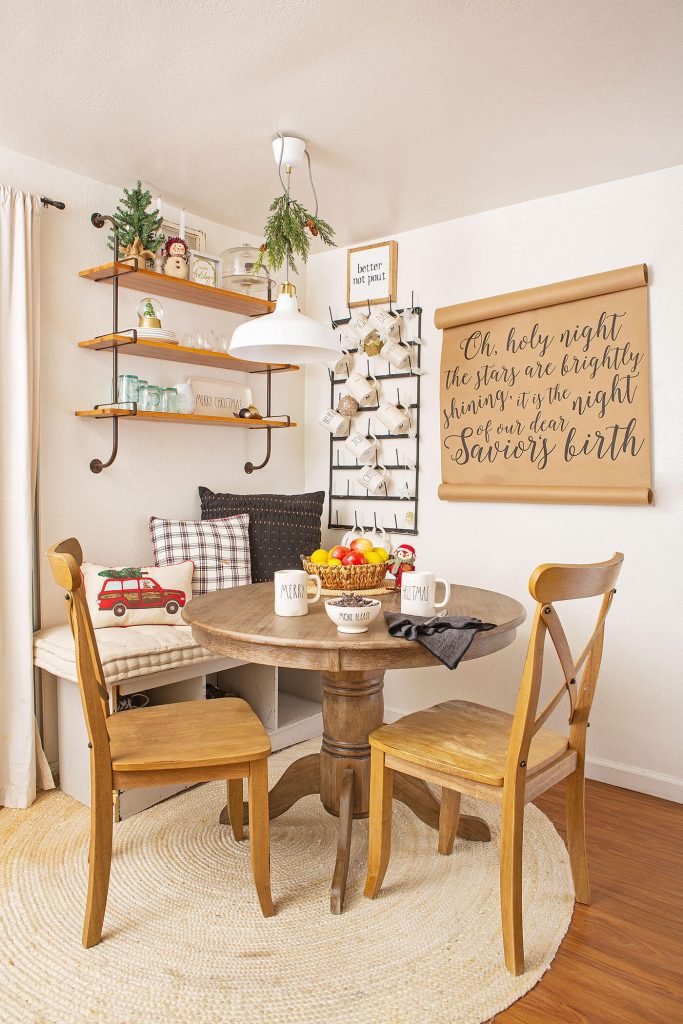 Make a Statement
Wall art decor featuring a simple song lyric, saying or Bible verse is trendy. For the holidays, it's all about incorporating whatever is meaningful to you. For example, Rooted and Grounded offers a wooden framed sign with the line, "It's the Most Wonderful Time of the Year," which comes in a variety of Christmas colors. Its combination of capital letters and calligraphy are versatile and can mesh with farmhouse and modern decor styles.
"Words can inspire or remind you of something that can bring a smile or happy thought to mind. You can't go wrong when you choose something that makes you happy and tells your story," Blake says.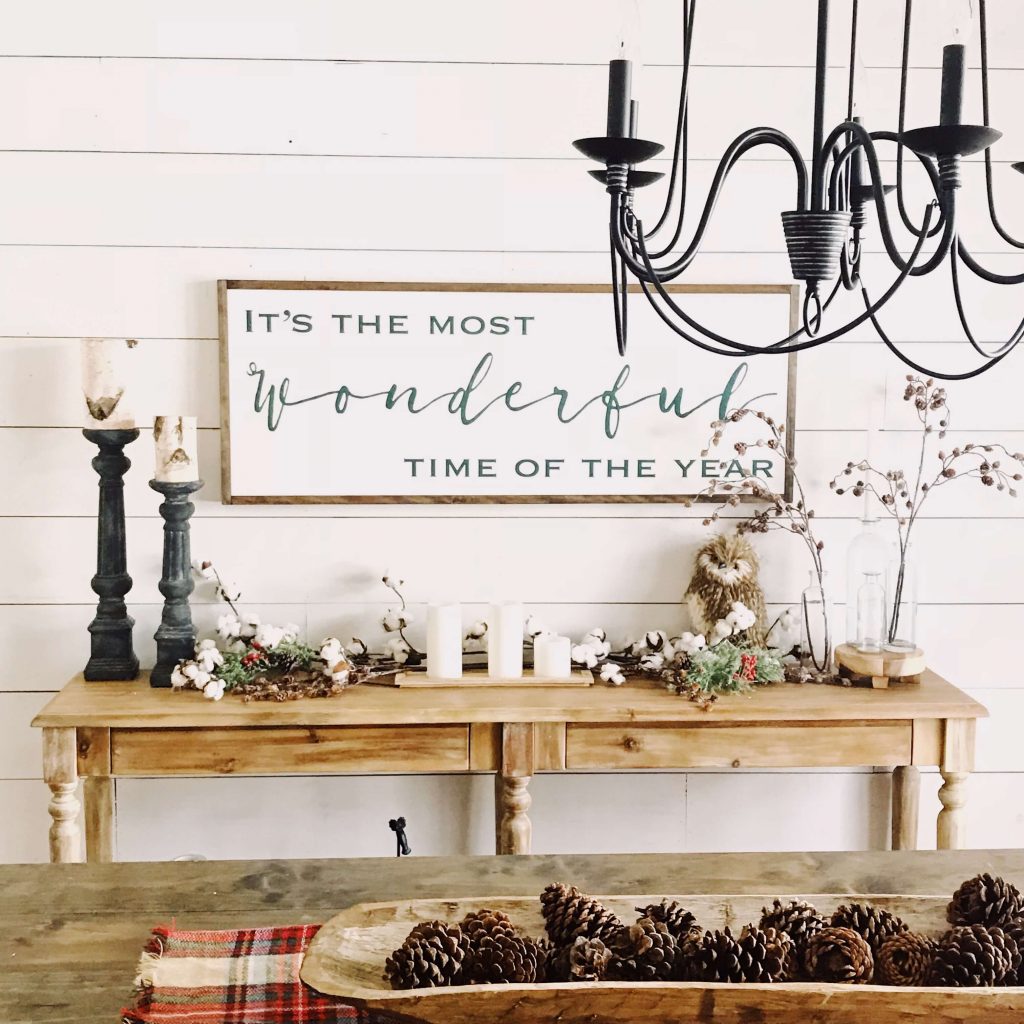 Of all the Christmas signs in her Etsy shop, Blake says her sign that proclaims "It's the Most Wonderful Time of the Year" is her favorite. "I start singing this tune about mid-October and usually my family turns on our first Christmas movie November first," she says. "We love everything about this time of year!"
We hope this is your favorite time of year, too. As you deck your walls, find the holiday wall art that speaks most to your heart.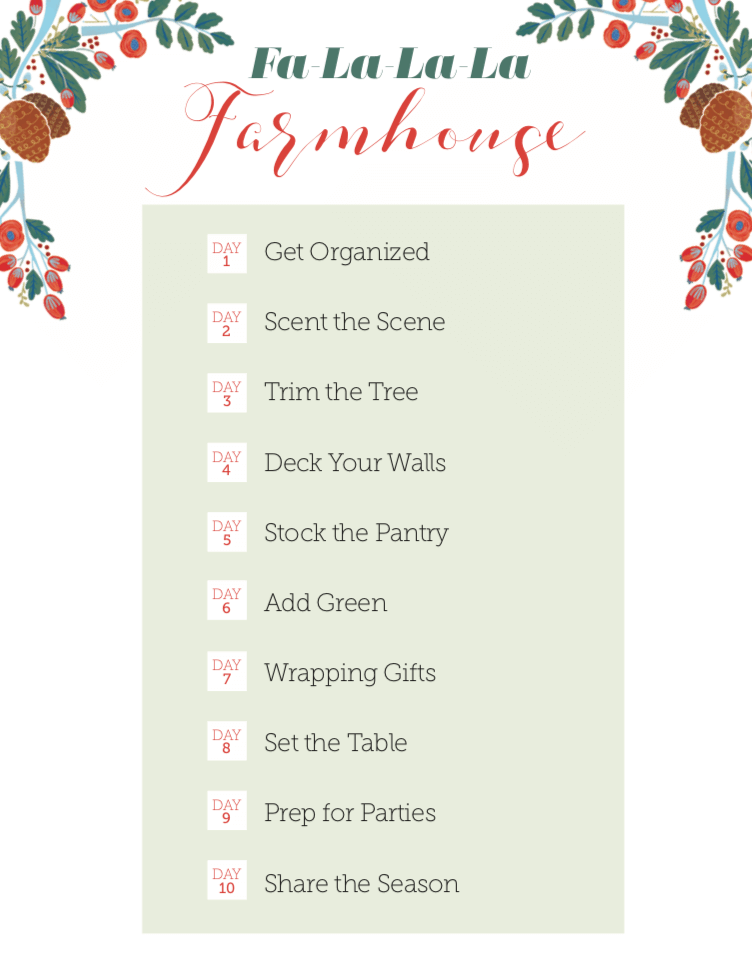 ---
Have you signed up for our Fa-La-La-La Farmhouse email series yet? If not, sign up here! And of course, don't forget to follow us on Instagram, Facebook and Pinterest to get your daily dose of farmhouse inspiration!