Decorate With Lights At Christmas
Written by Jillian Chapman and Victoria Van Vlear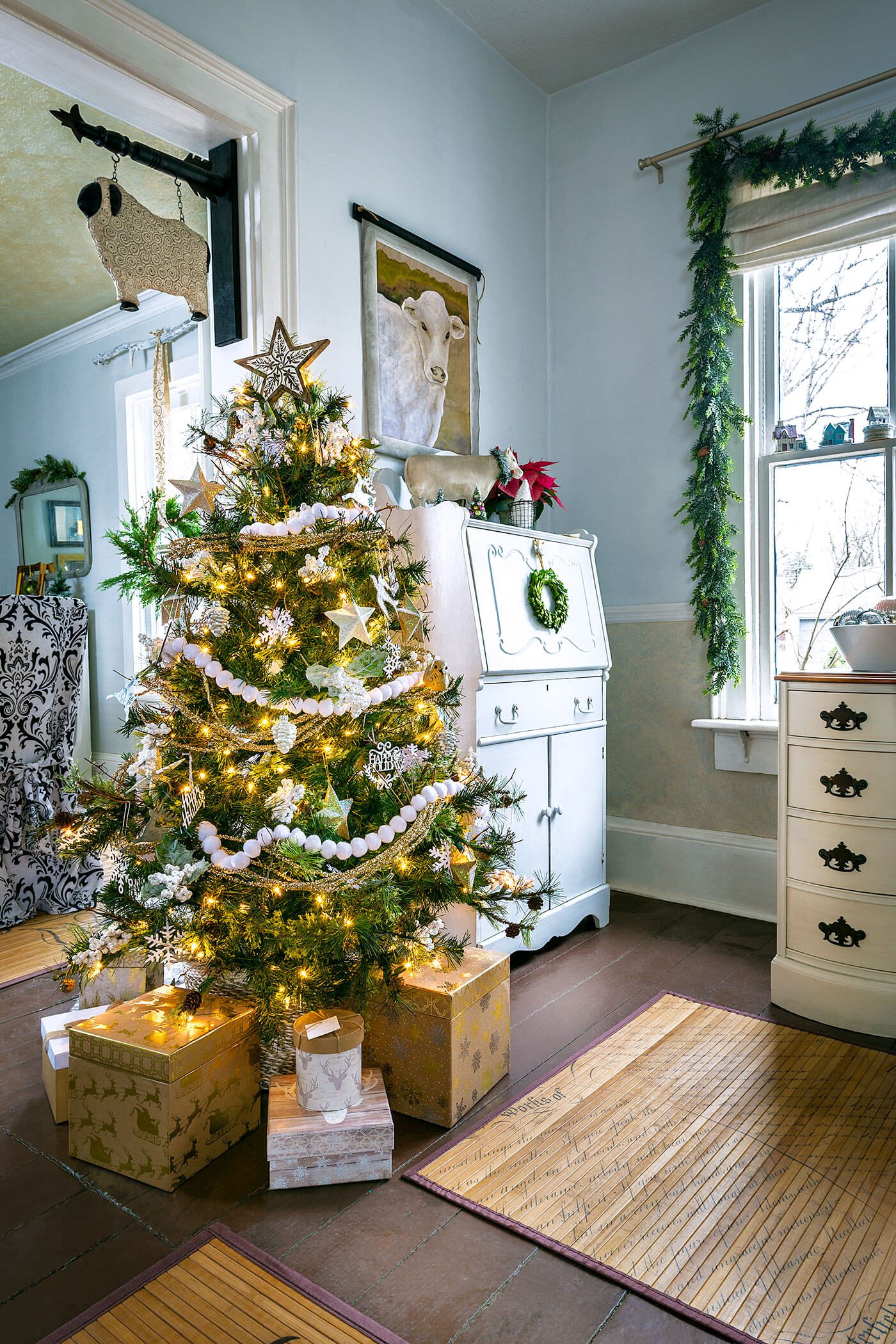 Photograph by Chris Bradley; home of Jennifer Zuri
Written by Jillian Chapman and Victoria Van Vlear
Whether for a touch of magic or cozy ambience, the Christmas season is the ideal time to decorate with lights. This creates a cozy and welcoming atmosphere, and is an easy decoration you can add, play around with, and even leave up after Christmas for your winter decor.
"My goal for Christmas is just to have my home be warm, cozy and overall inviting," says homeowner Tamela Adams. Here are a few ways to decorate with lights this season.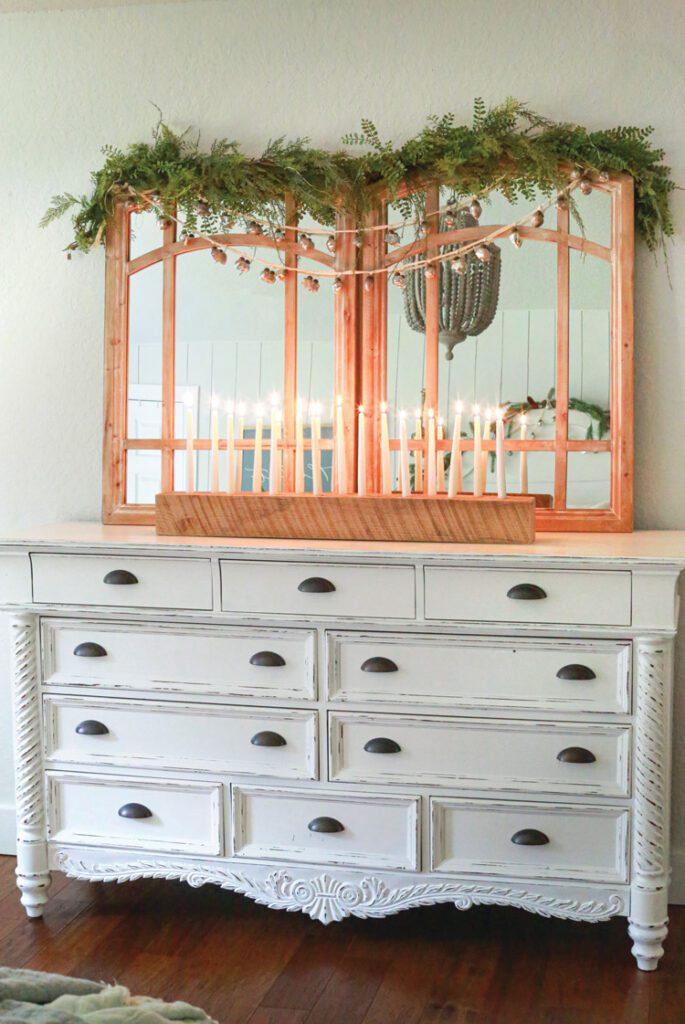 Decorate with Lights Through Candles
From big jar candles with three wicks to taper candles in brass candle holders, candles bring warm light to a space and help you decorate with lights. Plus, the fragrance will add ambiance to enjoy. Add candles to various rooms in your house, especially if you're having a party. Just remember not to leave a candle burning unattended.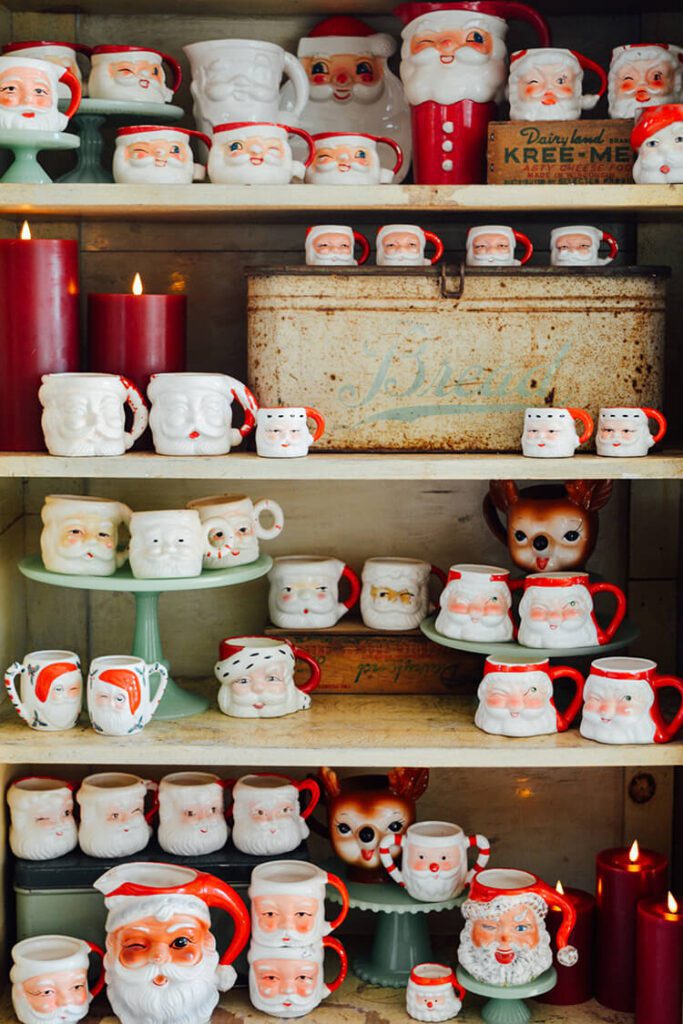 Flameless Candles
Besides real candles, you can decorate with flameless candles, like those from lights.com. This will allow you to light up the rooms in your house without having to stay in the same room to make sure the live candles don't go unattended. If you're hosting a Christmas party or dinner, this is a great option in areas like the powder bathroom or a room where guests might want to peek in but won't stay to babysit the candles.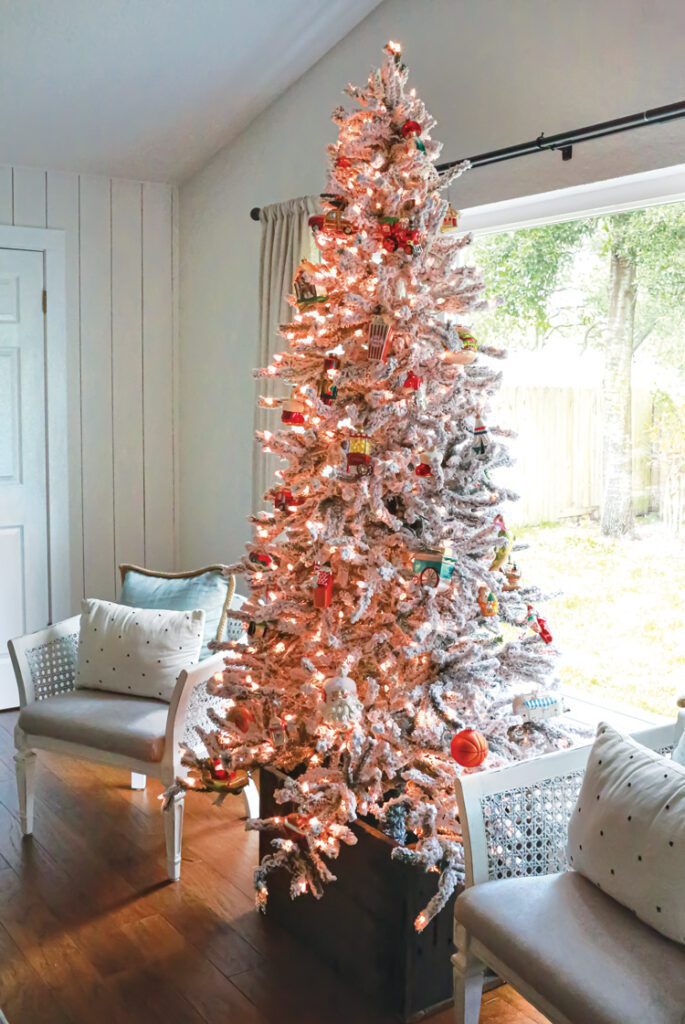 Twinkle Lights
This one is a classic. Decorate with lights on your Christmas tree, plus strings of Christmas twinkle lights you can add to garlands, wreaths or anywhere else in your home. For easy convenience, you can even add a self timer to your Christmas tree and other lights. This way, they'll turn on automatically each evening (or morning) and you don't have to turn them on manually.
See Also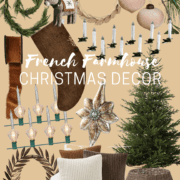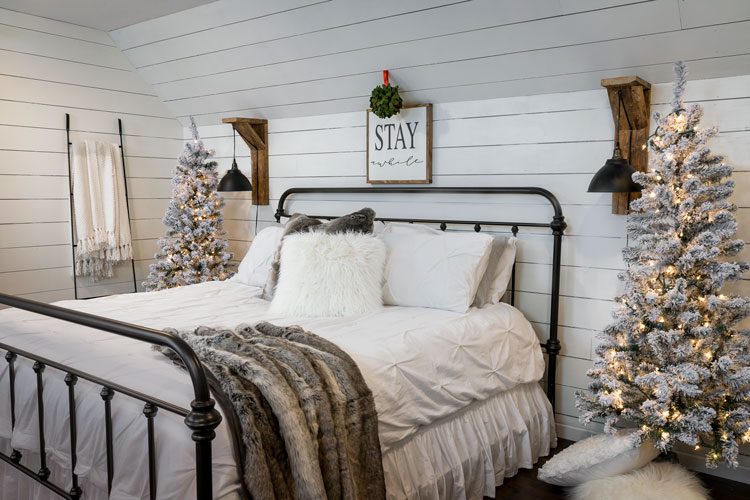 Light Up Every Room
Find ways to decorate with lights in every room. Add a garland with lights on your headboard in the bedroom to a centerpiece with candles in the dining room. This will contribute to the continuity in your home and create a seamless transition between
the spaces throughout the Christmas season.
---
Love the glimpse of Tamera's house from her candles in the bedroom? Click here for a full tour of her home! And of course, don't forget to follow us on Instagram, Facebook and Pinterest to get your daily dose of farmhouse inspiration!