Top 2010s Farmhouse Trends
Goodbye, 2010s—hello 2020s! But before we look ahead at the farmhouse trends for the next decade, let's take a moment to appreciate the top 2010s farmhouse trends we know and love, and which have graced our home for the last ten years.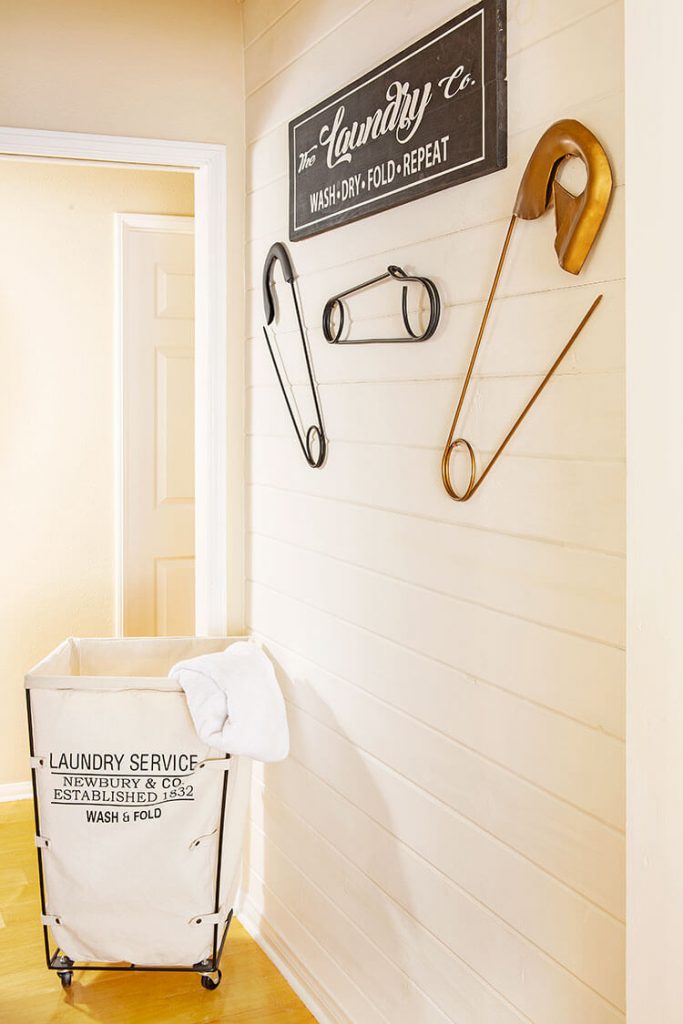 Shiplap
One of the biggest 2010s farmhouse trends is shiplap. Thanks to Joanna Gaines and HGTV's Fixer Upper, shiplap is now a wall paneling option that's in many homes across America. "What's my favorite of the 2010s farmhouse trends? Shiplap!!" says Instagrammer Jo Shetley of @the_simple_farmhouse. "Hands down shiplap! I loved me some shiplap, I'm so thankful for Joanna Gaines for bringing that trend to the board." Plus, it's an easy DIY project (stacks of nickels, anyone?).
Burlap
Burlap is a rough fabric that has been around for a long time (it was originally called Hessian fabric because it was used in a military uniform for the troops of the medieval Landgraviate of Hesse). In the US, it's used in agriculture in the form of burlap bags. That made it jump from farmers to their wives in their farmhouses, and the 2010s have been full of burlap ribbons, table runners and even poofs.
Mason Jars
Mason jars have been used in canning for 200 years, and are functional as well as charming. But they've jumped from functional uses only to becoming décor pieces in farmhouses, from water glasses at the dinner table to vases for flowers and even collections of vintage Mason jars on the mantel.
Sign Art
Sign art can convey a family's name, motto or any other inspirational or season-specific saying. It's an easy type of art to switch out because it can work with any color palette (aka, the neutrals from above) and provides a lot of personalization for the home's style.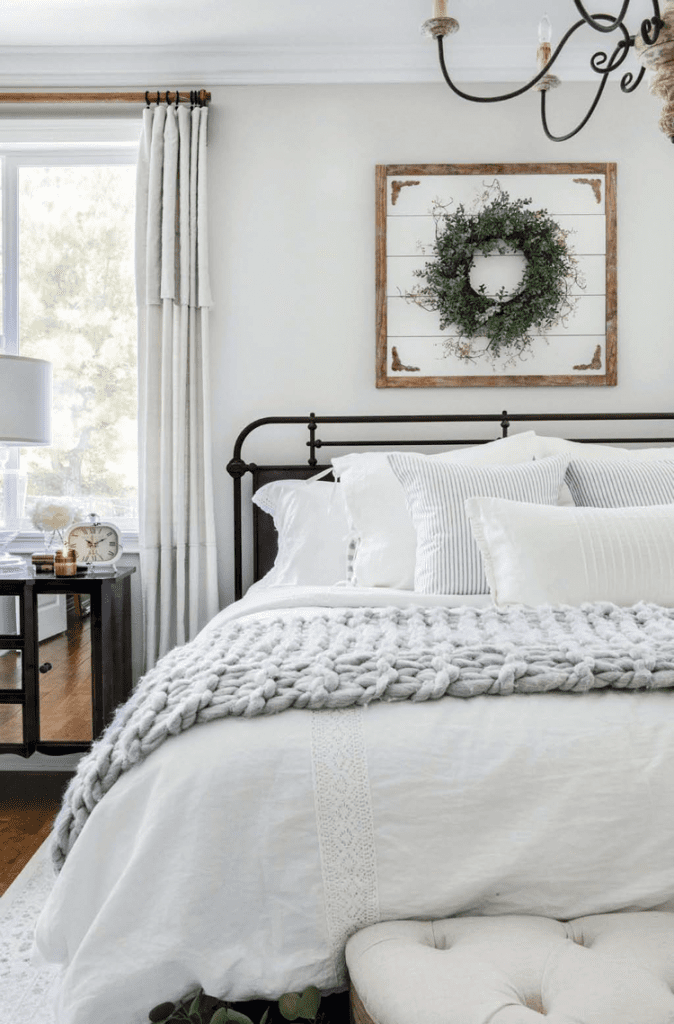 Neutral and All-White Color Palettes
In terms of color palette, one of the top 2010s farmhouse trends is having a neutral or all-white home. One of the draws for this look is the ability to add any color to your palette throughout the year—pastels for spring, bright colors for summer, warms tones for fall and red and green for Christmas.
But while all whites and neutrals can look stunning if done well, they don't provide much contrast, and can be difficult to get right. "I am happy to see the trend of all-white kitchens go," says designer Holly Thompson of Holly Thompson Homes. "In order to do an all-white kitchen well, it needs to have dimension and layering. People were obsessed with copying a look, and often used cheap finishes to get it. This made masses of homeowners end up with cookie-cutter kitchens unable to stand the test of time."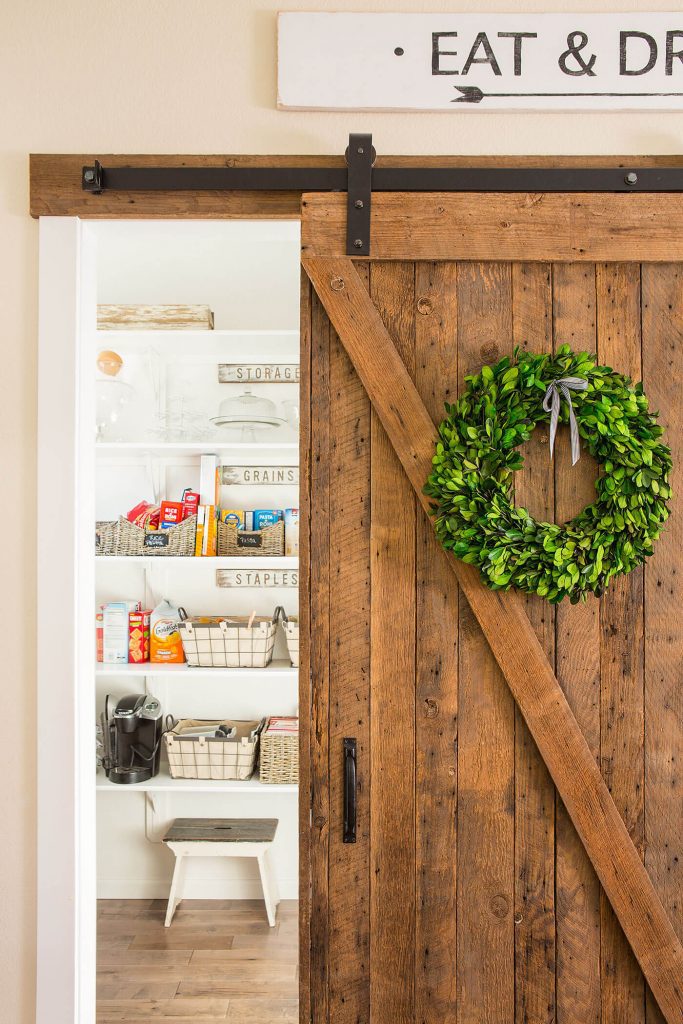 Barn Doors
Another classic, barn doors have come into farmhouse style homes from their original use in actual barns. They add a lot of rustic charm to a room, even if they don't go anywhere and are purely decorative.
They do have downsides, though. "They are pretty but not necessarily practical," says designer Mindy Laven. "They don't keep the sound out, making them a less than a perfect choice for bathrooms! This was such an overdone trend. Ten years from now I think people will instantly identify a space that includes a barn door as being designed in the era of the 2000-teens."
---
Ready for our predictions of farmhouse trends in the 2020s? Stay tuned! In the meantime, don't forget to follow us on Instagram, Facebook and Pinterest to get your daily dose of farmhouse inspiration!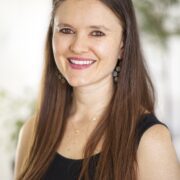 Victoria Van Vlear
Victoria is the editorial director of American Farmhouse Style. She shapes the editorial direction of the brand, both through the physical magazine and digitally on the brand's website and social media platforms. As a home décor enthusiast and DIYer herself, she knows what a little paint and patience can do for a room! Victoria is also a wife and mom to three little ones: two on earth and one in heaven. With any (not so spare) time, she devours book and dabbles in fiction writing. You can follow her on Instagram @victoriavanvlear