Get Ready for 2020s Farmhouse Trends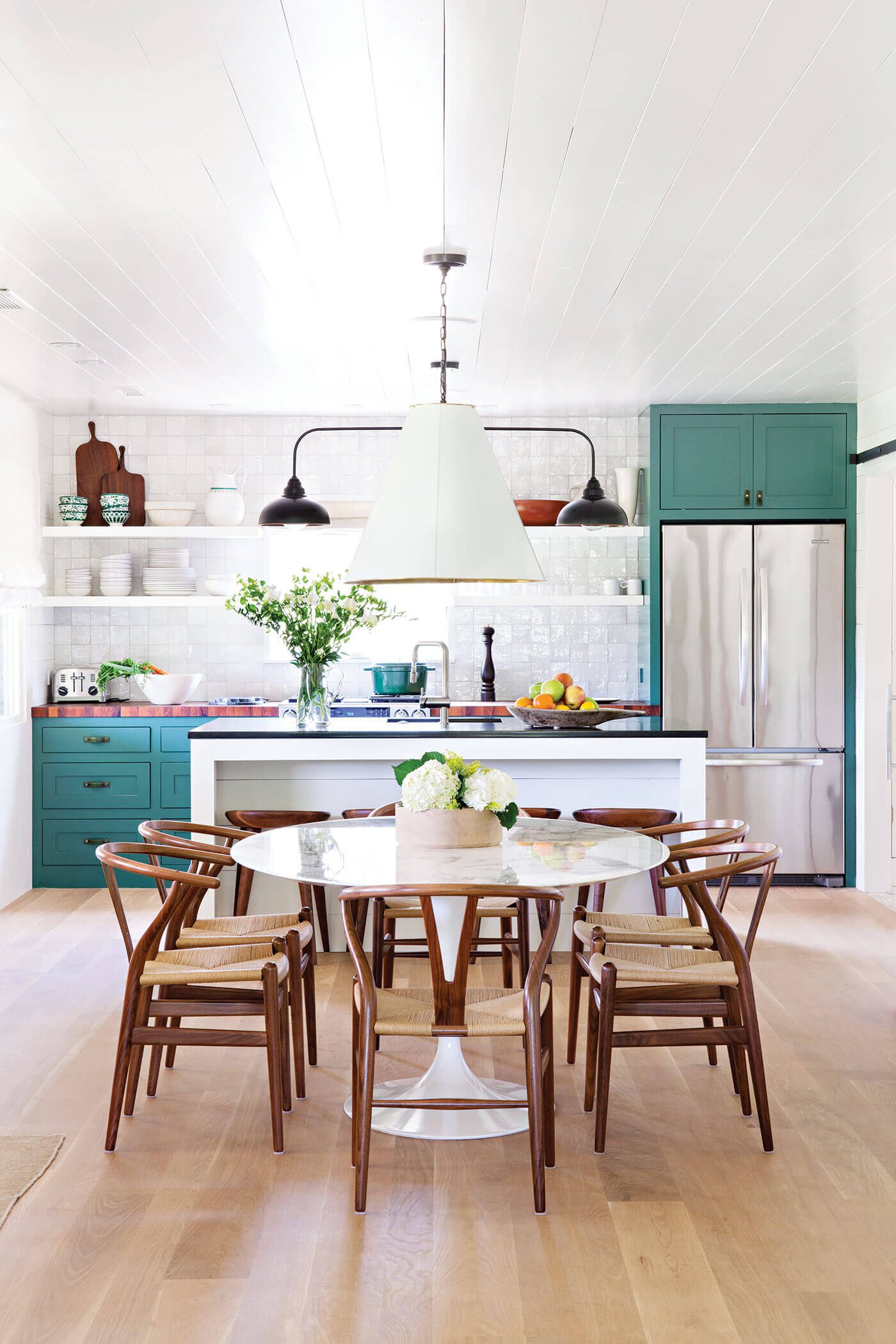 Photograph by Bret Gum
It's a new year, and a new decade! And since we've taken a trip down memory lane to visit our favorite trends from the 2010s, it's time to look ahead to the 2020s farmhouse trends!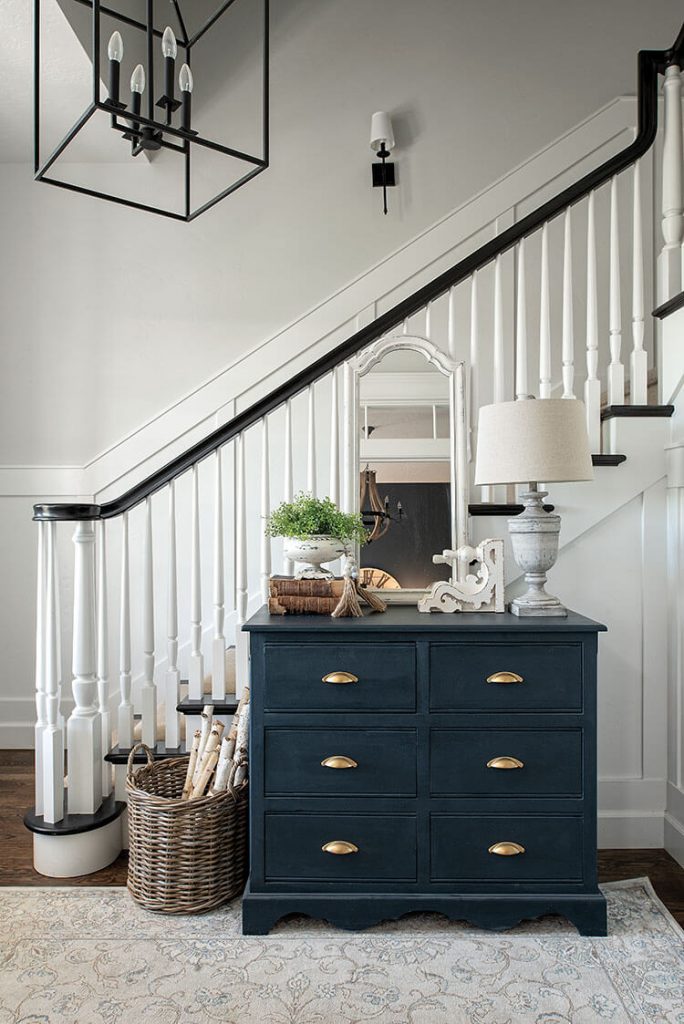 Color
Neutrals have been the name of the game in the 2010s, but we're ready to see color re-emerge in the farmhouse scene. "I'm loving a little color for 2020," says designer Mindy Laven. "I still love white most of all, but I'm really attracted to some of the rich greens and blues I'm seeing popping up everywhere. Used in moderation, I think this will be a great departure from the generic all-white look that has been a staple for the last decade!"
Natural Wood
We paint the walls, our shiplap, the kitchen cabinets—but natural wood is beautiful too (reclaimed wood, anyone?). "I'm seeing and using lots of split-face white oak for cabinetry, islands, and interior doors," says Mindy Laven. "I love this more polished, updated, take on the reclaimed wood trend. The look I see emerging is a little cleaner and less rustic than I have seen for the last few years. My clients want an homage to the farmhouse look but without all of the tchotchkes we have seen in the recent past."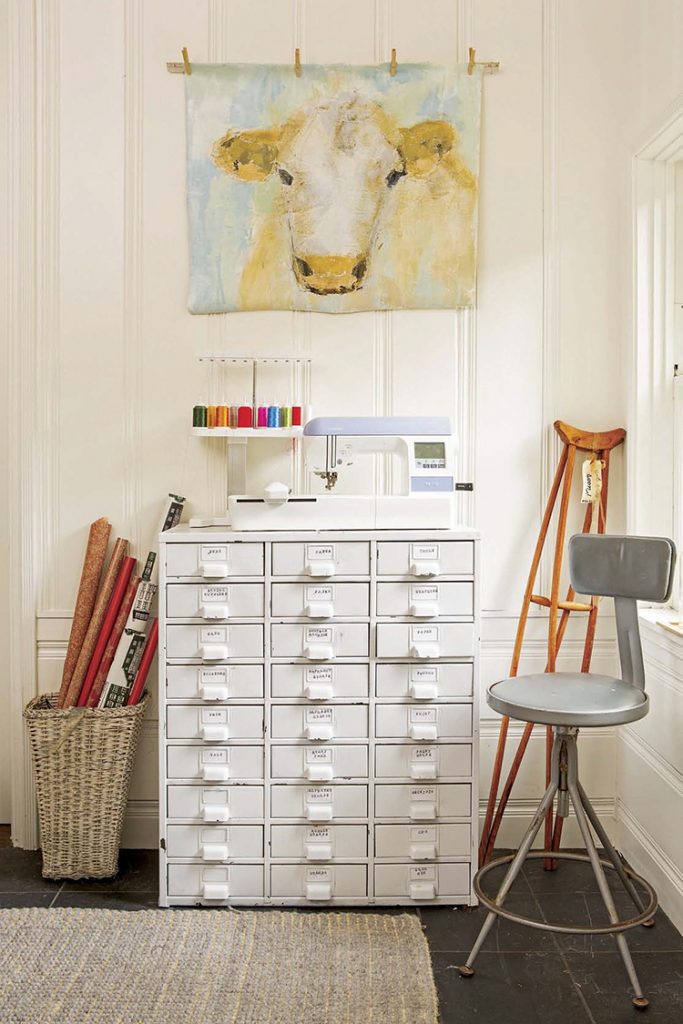 Wall Paneling
Sure, we love shiplap, but there are other types of wall paneling options that can add great style to your farmhouse too. We're betting that we'll see shiplap alongside other wall panels like board and batten, beadboard and flat paneling in wainscoting.
Another new wall paneling trend? Colored shiplap! "I really love all the shiplap I'm seeing in non-traditional colors," says Mindy. "Black and navy feel so fresh and rich!"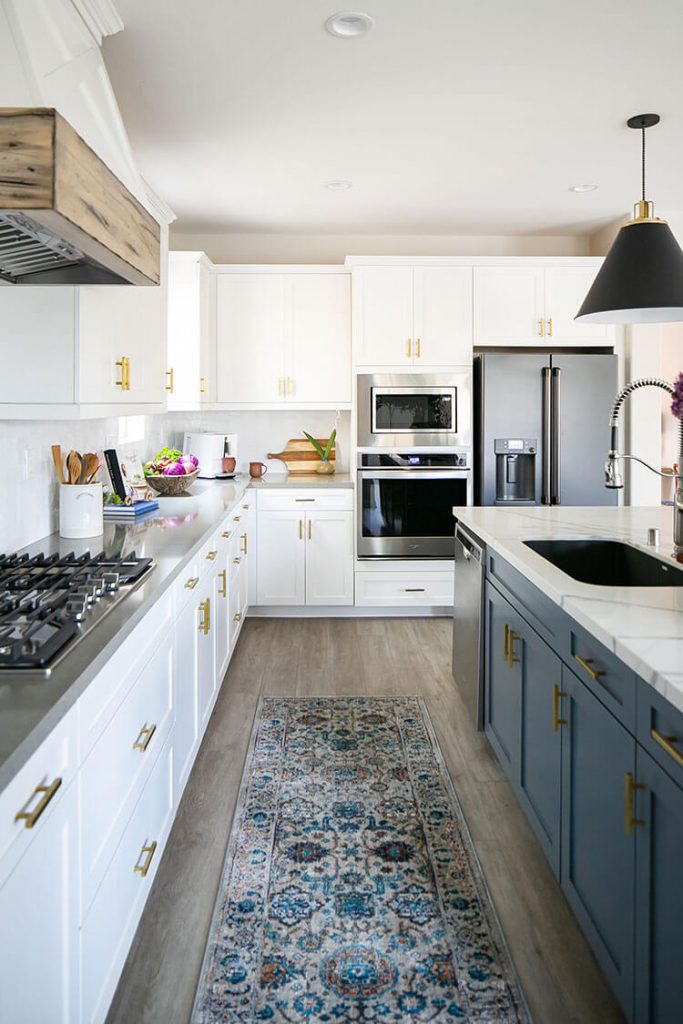 Painted Cabinets
All-white kitchens have been trending in the 2010s, but along with generally more color in the house, we'll start to see different colors on painted cabinets. "We'll see a variety of colors of painted cabinets in interesting neutrals—colors with gray added in order to tone them down," says designer Holly Thompson of Holly Thompson Homes. Two-tone cabinets are among the beautiful up-and-coming 2020s farmhouse trends, too.
Defining Rooms Within Open Concepts
The closed-off layouts that were popular in Victorian homes have long gone—we're now loving open concept designs. But there has to be a balance between the open concept and defining a space used for a certain function. "I think there will be an emphasis on adding room definition to open-concept houses," says Holly. From rugs to seating arrangements, this will be one of the 2020s farmhouse trends that will define the decade.
Mixing Styles
Beyond the traditional look of "farmhouse style," for 2020s farmhouse trends, we're looking forward to mixing styles! "Here's the deal, I think the whole labeling of doing one style is definitely on the way out," says Instagrammer Jo Shetley of @the_simple_farmhouse. "We all have a mix of styles and I'm so glad to see more mixed styles come in our homes—that's what makes you, you! Incorporating more styles into the farmhouse look: modern, eclectic, boho, chic!! I love how it all comes together!"
---
Ready to start planning for a renovation in 2020? Learn how to hire a contractor! In the meantime, don't forget to follow us on Instagram, Facebook and Pinterest to get your daily dose of farmhouse inspiration!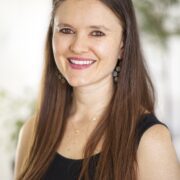 Victoria Van Vlear
Victoria is the brand leader and editor of American Farmhouse Style. She shapes the editorial direction of the brand, both through the physical magazine and digitally on the brand's website and social media platforms. As a home décor enthusiast and DIYer herself, she knows what a little paint and patience can do for a room! Victoria is also a wife and mom to two little ones: one on earth and one in heaven. With any (not so spare) time, she devours book and dabbles in fiction writing. You can follow her on Instagram @victoriavanvlear