How to Add a Woodland Christmas Theme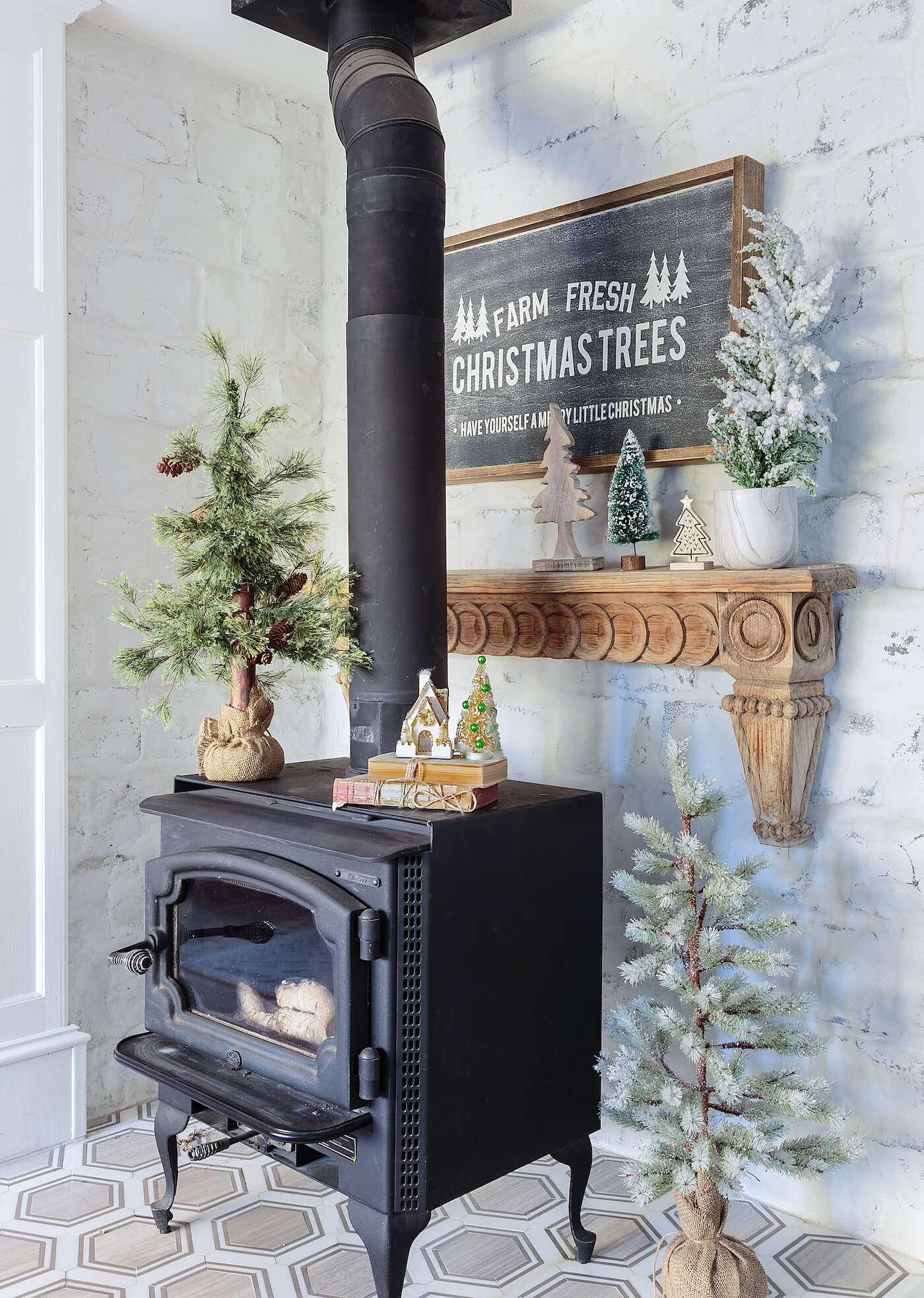 Deck the halls this season with your own woodland Christmas theme. This style is characterized by natural elements such as branches, greenery and wood textures, alongside classic Christmas farmhouse elements like cozy textures and a warm, welcoming atmosphere.
Homeowner Julia Wood loves using trees of all shapes, sizes and colors. "They are relatively easy to find," she says. "They create the perfect backdrop for a woodland themed Christmas." From there, she layers with different textures, like pom-pom or wood bead garlands, wooden elements and faux snow for a charming woodland Christmas theme. (For the full tour of Julia's home, get a copy of our December issue!)
Here are 6 tips for adding a woodland Christmas theme to your own home décor this year.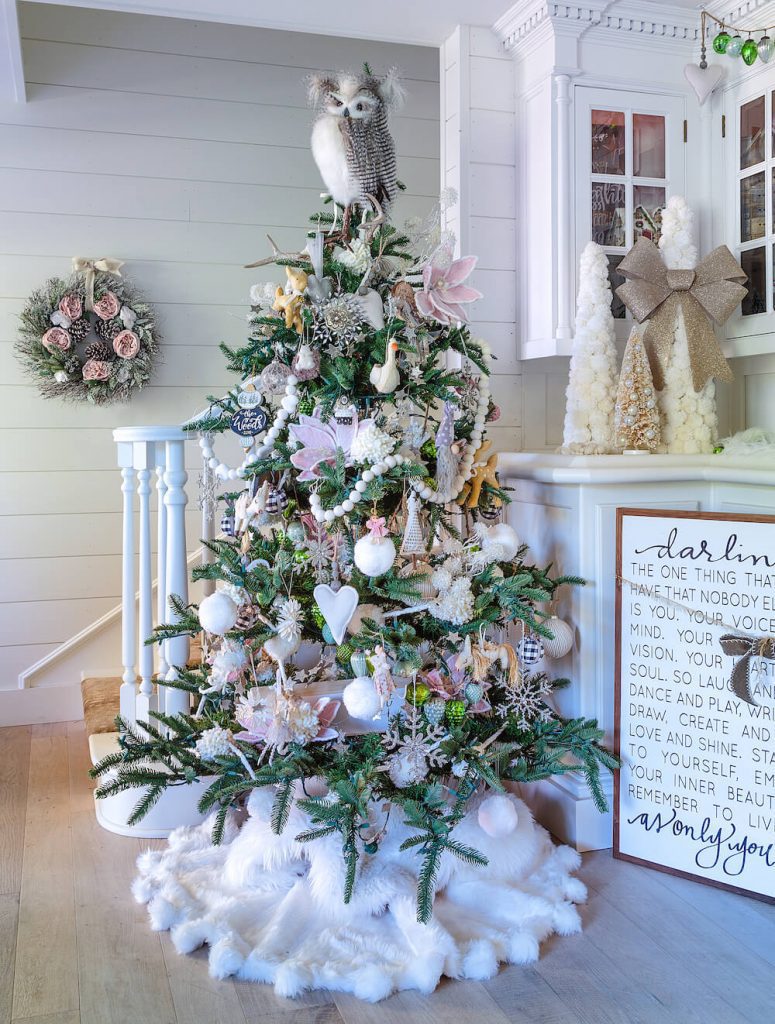 1. Forest Garland
Choose a berry or wood bead garland to wrap around your Christmas tree. You can also add this garland to other places in your home, like a prominent shelf or ledge, your mantel alongside your stockings, or even to your centerpiece on the dining table.
2. Choose Wood
When choosing your Christmas decor pieces, opt for items that have wood accents instead of plastic or metal. For example, use wood frames for your Christmas family photos, and add lamps with wood stands. You could even stack a pile of firewood by the hearth to add that extra rustic touch to your woodland Christmas theme.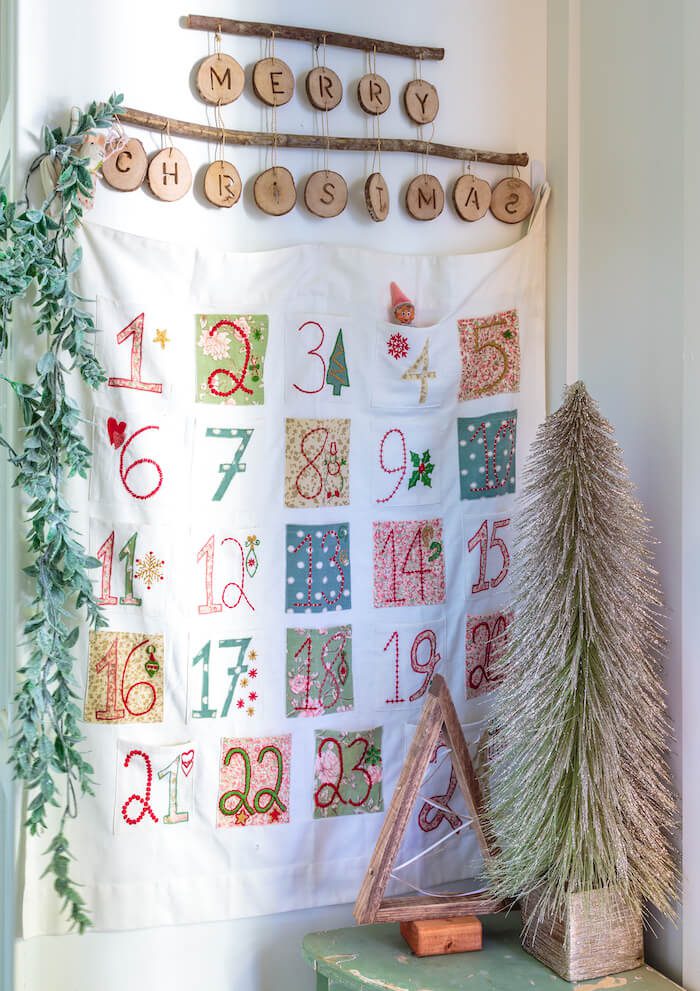 3. DIY With Wood
Find or make your own wood ornaments. For example, decorate clothespins with felt clothes to create a Santa Claus or nutcracker, or paint a cute reindeer or snowflake on a wood slice. You can also use wood burning to engrave initials or a message on wood slices.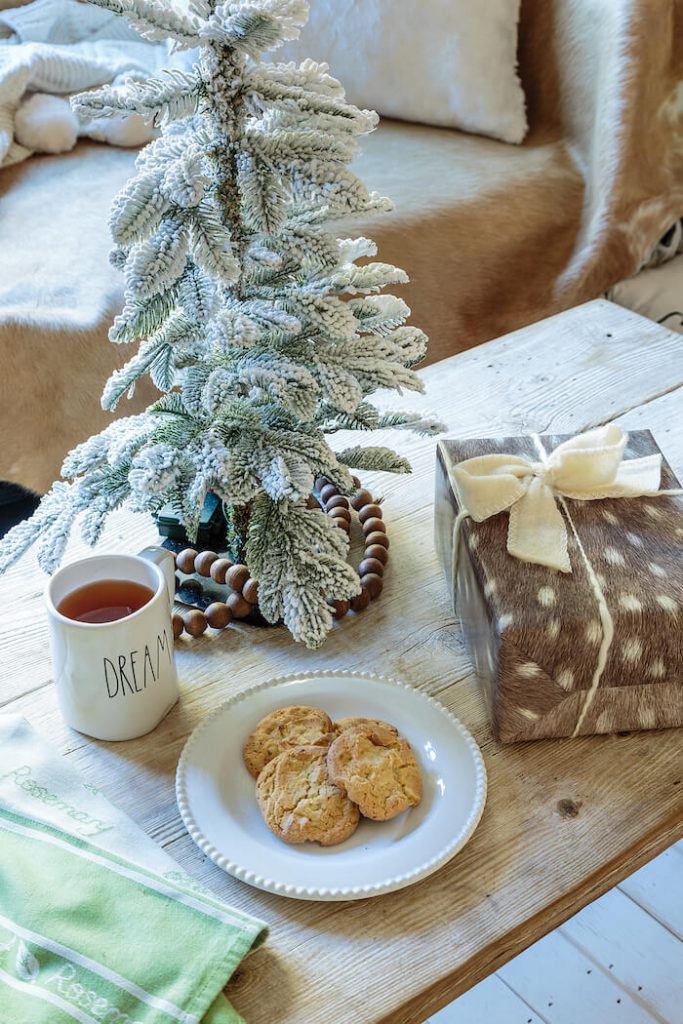 4. Greenery and Burlap
Save the trimmings from your tree or find branches you can use to adorn your table, mantel and hutch. Spruce them up with tinsel or handmade garland, burlap or sparkle lights. Fill any empty spaces with smaller trees using a simple pail as a pot, wrapped with a burlap bow for extra charm.
5. Woodland Christmas Theme Tree Topper
Instead of a traditional star or angel, top your tree with an owl. Intersperse other woodland creatures in your décor, like animal ornaments on your tree, a deer on your porch or a little squirrel on your bookshelf or hutch. Make sure these are made out of natural materials. Antlers are another option for décor.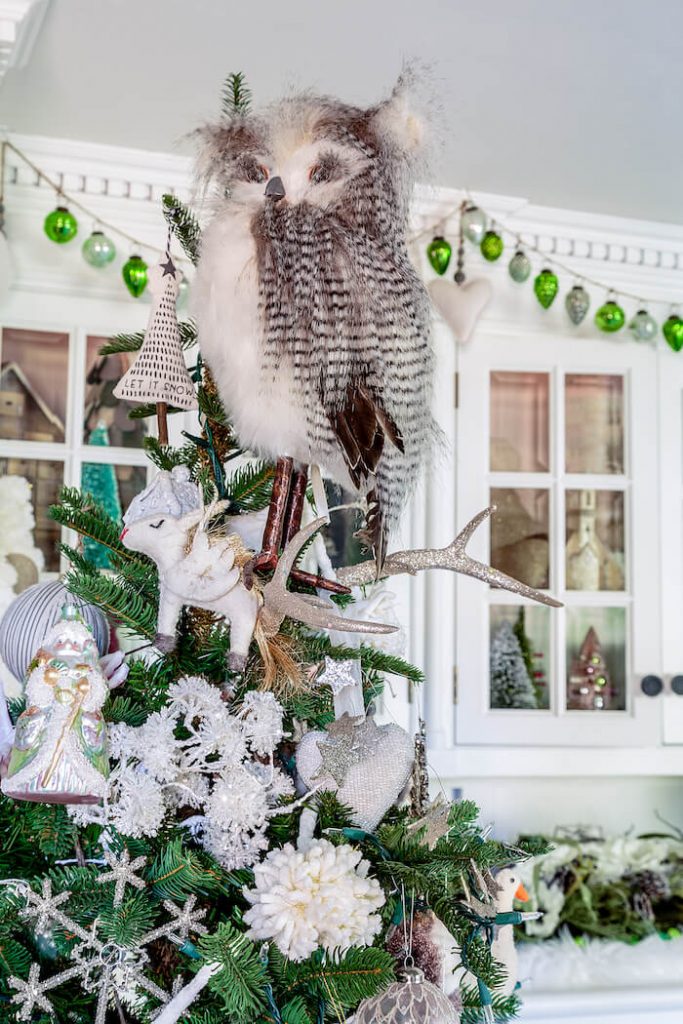 6. Pinecones
Use pinecones as a centerpiece with candles, or string a few pinecones to hang as a garland on your mantel. Paint the pinecones white for your woodland Christmas theme, or add glitter for some sparkle. If you have children, have them create hedgehogs or other animals from the pinecones for a sweet, fun addition to your holiday decorations.
---
Ready to start shopping for Christmas? Check out our horse-themed favorite picks for your aspiring cowgirl! Of course, don't forget to follow us on Instagram, Facebook, and Pinterest to get your daily dose of farmhouse inspiration!