Tips for the Best Fall Floral Arrangements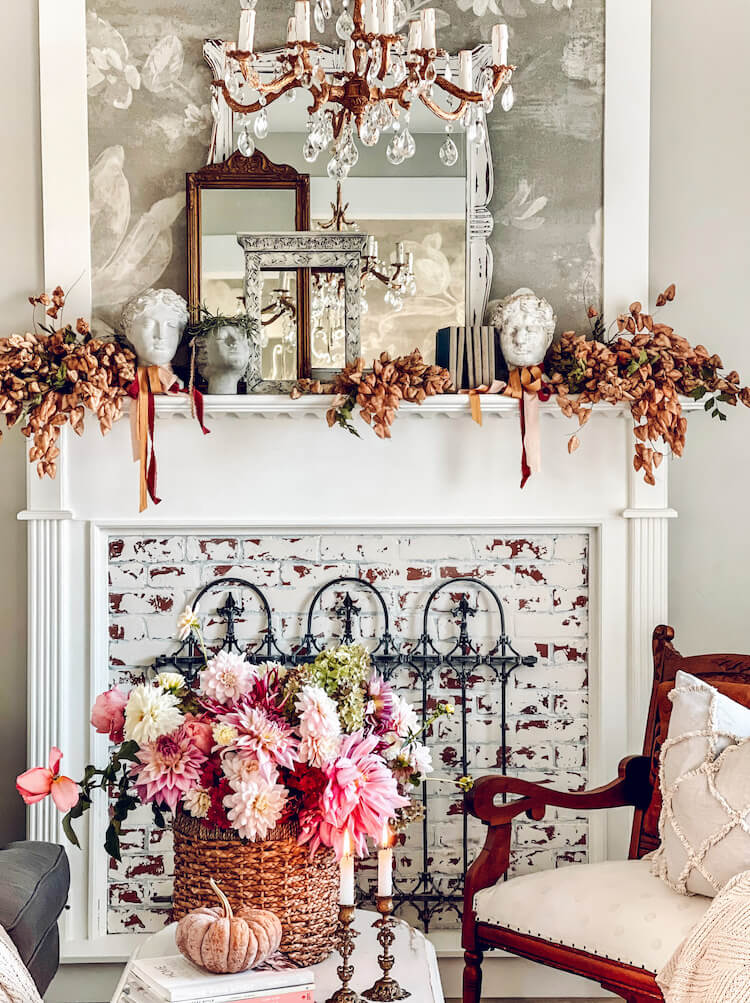 Fall is the perfect time to add elements of nature in your farmhouse décor. But what about flowers? Just because the weather is turning colder doesn't mean the flower season has completely disappeared. Fall flower arrangements are a perfect, easy design element to infuse fall seasonal décor into your home and incorporate natural elements in your aesthetic. 
Here's how you can add beautiful fall flower arrangements to your home.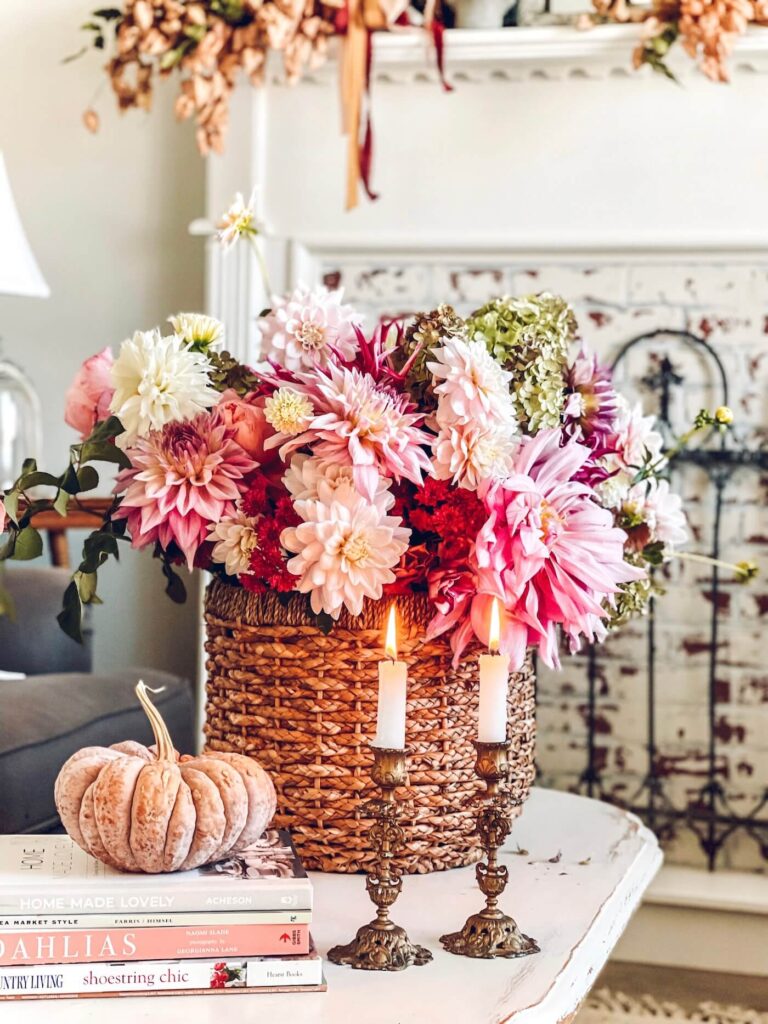 Use Dahlias
Flowers are one of homeowner Emily Traxler's favorite ways to tie nature and color into her décor year-round, and fall is no exception. Emily often uses dahlias in her fall flower arrangements. "In Utah, dahlias bloom in late summer and early fall, and are the perfect flower with so many pretty varieties," she says. Tie in the color of the dahlias with the colors of your home, or opt for orange, red or yellow varieties for traditional fall colors.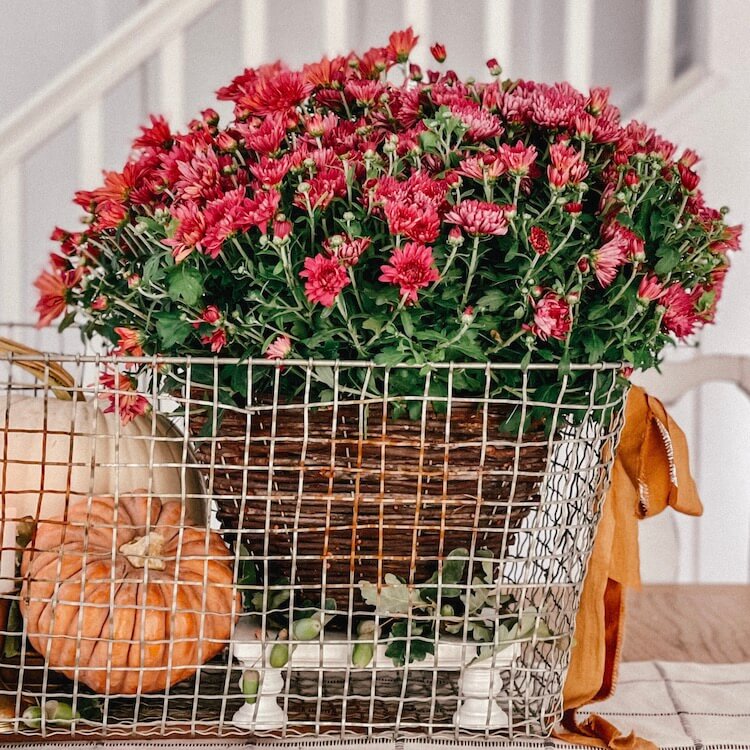 Mum's the Word
Another personal favorite flower of Emily's is the chrysanthemum. Also known as mums, Emily calls these flowers "quintessential for fall." Mums often come in planted containers during fall, so pick up a few for easy fall color on the front porch or kitchen counter. Or cut the stems off and add them to your own fall flower arrangement.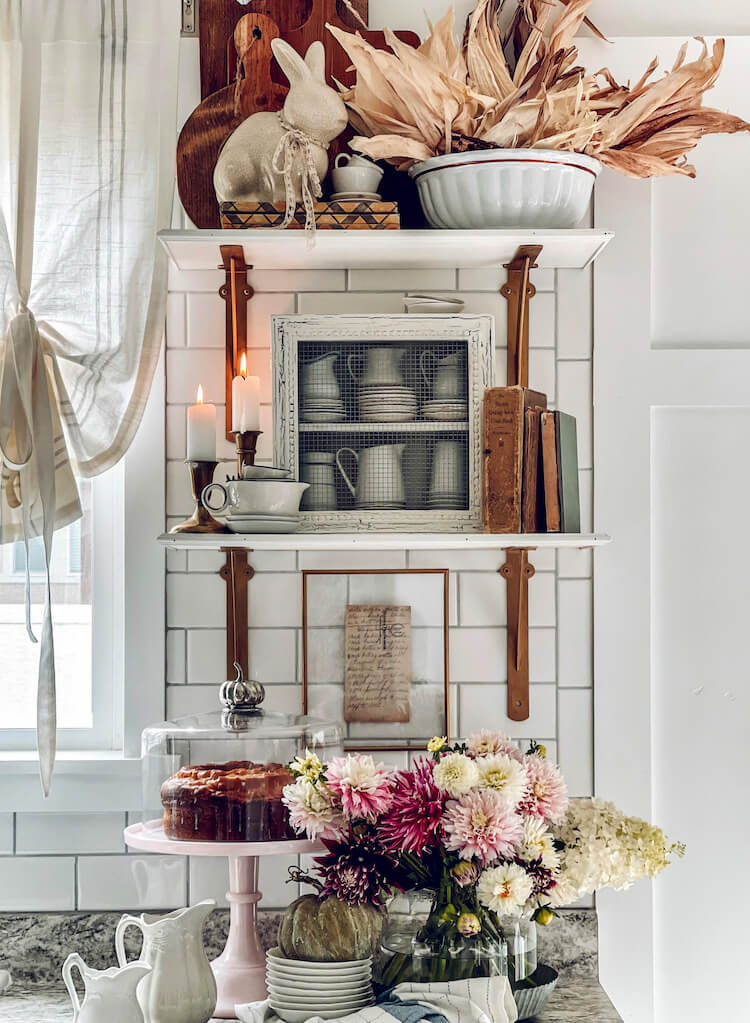 Other Options for Fall Flower Arrangements
Not a fan of dahlias or mums? Don't worry! It really comes down to the color scheme. "I usually go for any fall colors," Emily says. Roses are another flower she often uses. You could also include flowers like daisies, carnations and even sunflowers.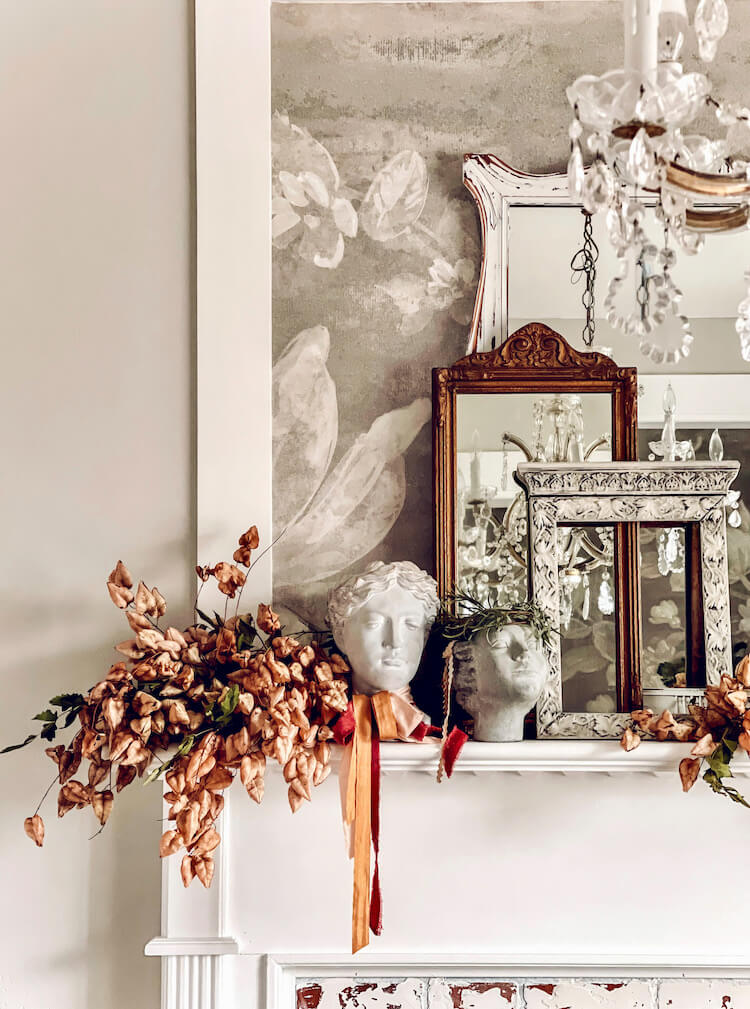 Incorporate Other Natural Materials
Emily also advises to go beyond flowers and incorporate other pieces of nature. "I like to add some beautiful fall-colored leaves and a few branches I've clipped from outdoors," she says. These extra elements in your fall flower arrangements take your fall décor up a notch and can add fall flair to every space in your home for a cohesive, festive look.
---
Want to get inspired? Check out this upcycled fall farmhouse! And of course, don't forget to follow us on Instagram, Facebook, and Pinterest to get your daily dose of farmhouse inspiration!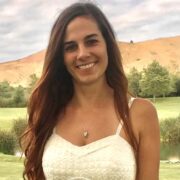 Jillian Chapman
Jillian is a freelance writer with years of experience writing and editing magazine articles, blog posts, social media content, and more. She has worked with media companies, social media accounts, local government and public libraries. Along with writing and editing, she also has experience in research, interviewing, SEO practices and marketing. Jillian began her writing career while working through college where she received her bachelor's degree in English Literature, Rhetoric and Cultural Studies from Chapman University. She has continued to follow that passion in the years since. Jillian thrives in combining her experience and education to craft insightful and engaging writing. She loves to research and collaborate with others in order to tell stories that bring value to readers' lives. Jillian's love of writing was initially born from her passion for reading. She enjoys all genres including fantasy, historical fiction, non-fiction, thriller and more. She believes one of the best ways to be a great writer is to be a great reader and tries to spend as much time as she can reading. When not reading or writing, Jillian enjoys punk rock concerts, swimming and spending time with family. Jillian lives in Orange County, California with her significant other, two children and their dog. Her work can be found through  Linkedin or personal website.