Sugar Plum Princess Playhouse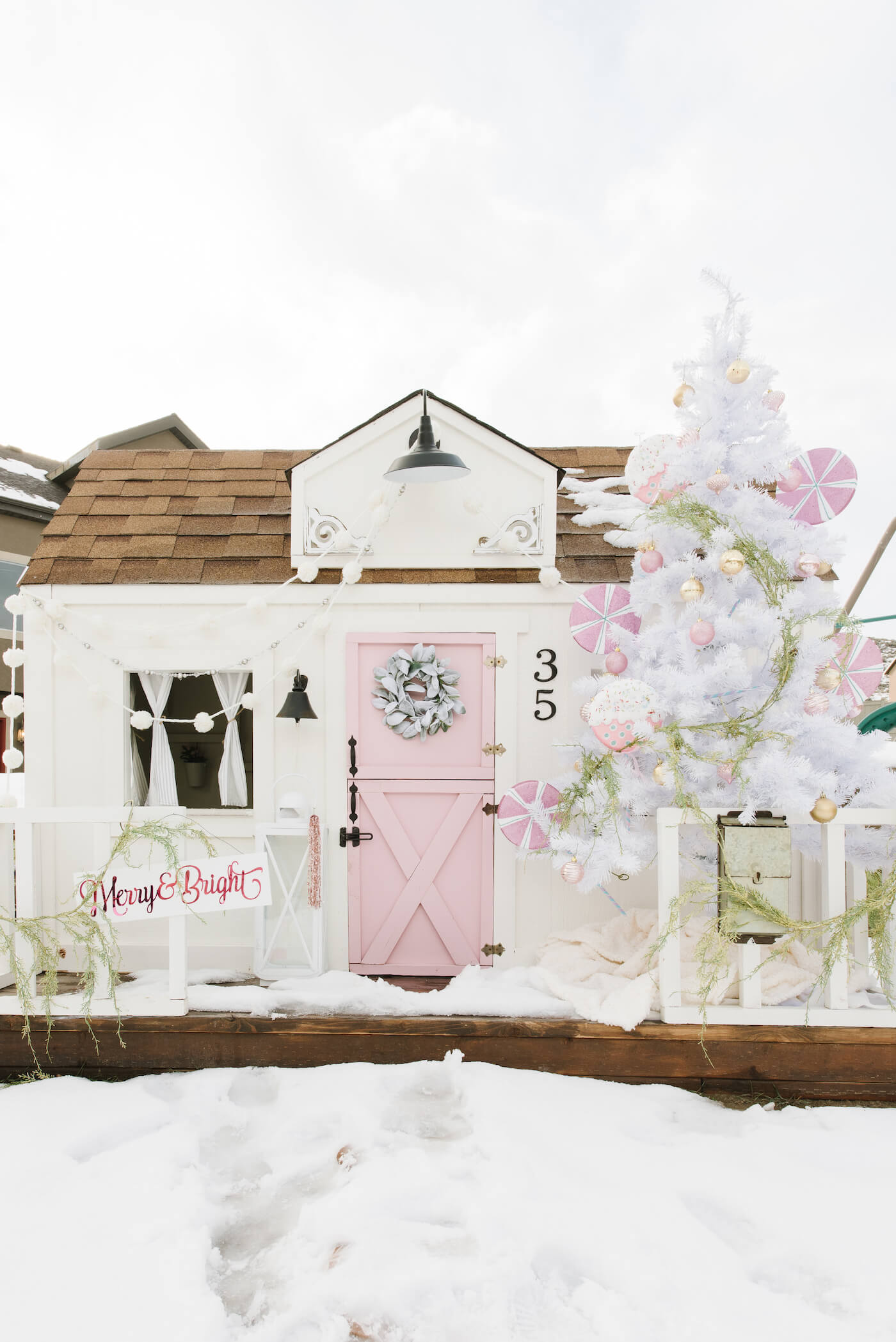 When you know how to rock farmhouse style, you can also give your kids the spaces of their dreams. Blogger Alicia Kimbrough of Thrifty and Chic built a backyard playhouse for her daughters. The dreamy playhouse is Alicia's love letter to her daughters, and becomes a candy-pink winter hideaway during Christmas.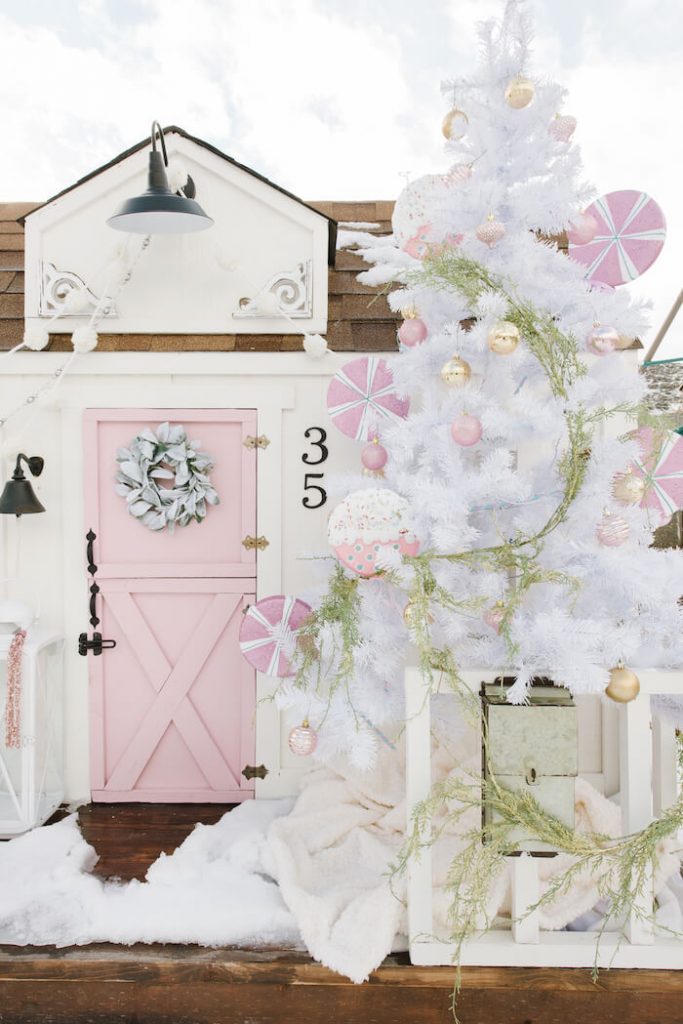 Custom Playhouse
Alicia made the playhouse herself. She worked with a plan she found online, and customized the structure as she went. The adorable house has great farmhouse style, with creamy white paint, a mini dormer window, shingle roofing and a double dutch door. Alicia painted the door pink to give it a bit of whimsy, and even added pink shutters to the side of the playhouse.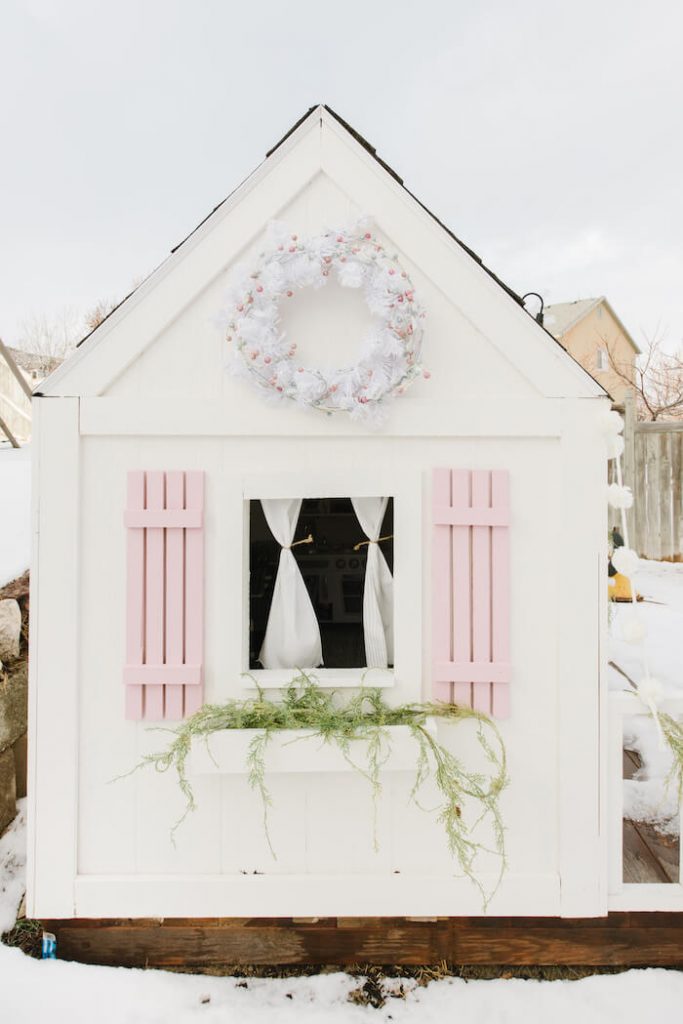 When building and decorating the playhouse, Alicia involved its petite homeowners. "Children are so creative and have great imaginations!" she says. "I let my girls go shopping with me to help decorate their playhouse so they could feel a part of the process."
Christmas Magic
For Christmas, the playhouse becomes a candy house. "I used the inspiration from the pink door to create the candy-themed Christmas décor," Alicia says. "I added more whimsy with the bright green sparkly garland, pink Merry & Bright sign, lollipops sticking out of the tree and hanging pom-pom garland."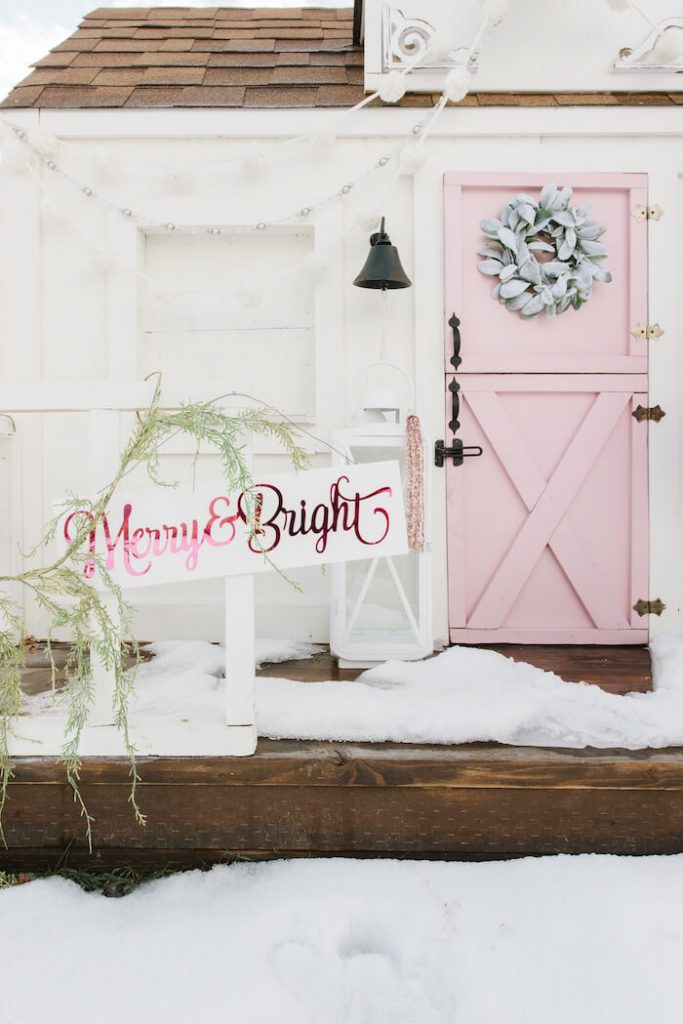 Playhouse Practicalities
When it comes to decorating for Christmas, Alicia is aware of the difficulties of decorating outside in the snow, and takes adequate precautions. "Knowing that the space is outside, you either need to find stuff that will work with the outdoors or know that whatever you put out there can end up ruined by the elements," Alicia says.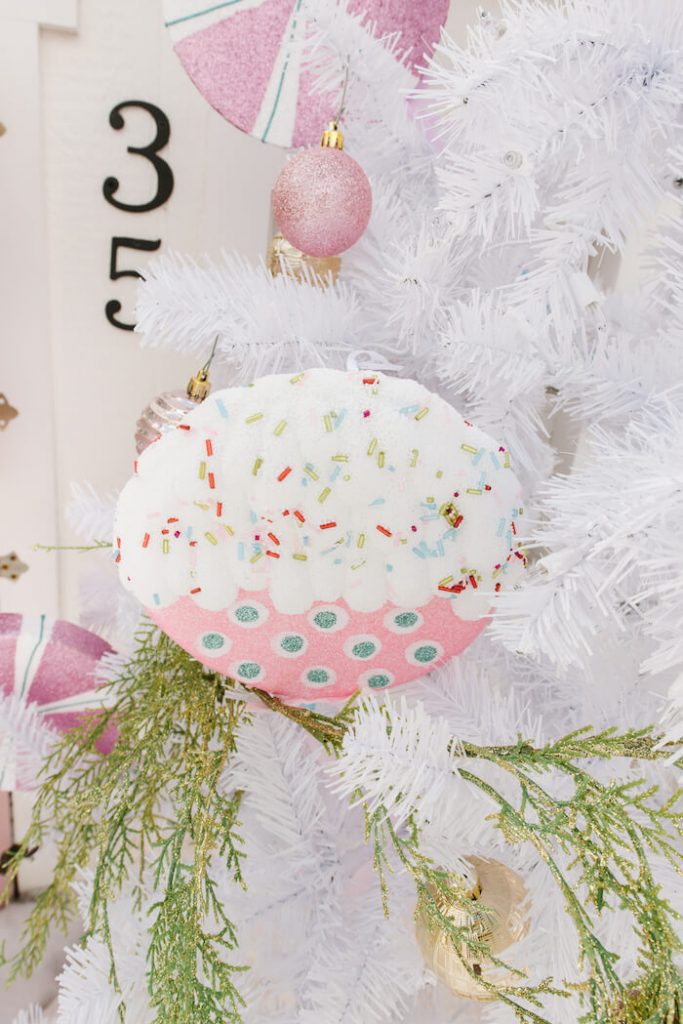 One trick to styling an outdoor space like this is to do it for a day. If you want to go all out but have items that aren't meant for outdoors, do the styling on a day with good weather and let your children enjoy the space. Alicia does this, saying, "I watch the forecast, and when storms were eminent, I make sure to put the décor in the playhouse to keep it safe."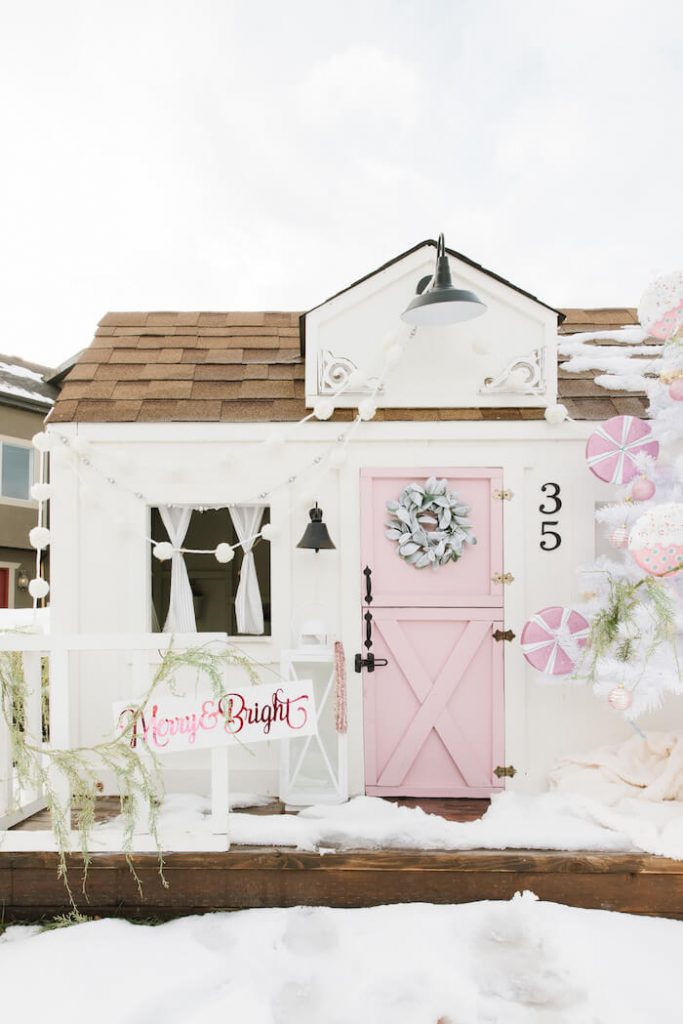 Resources:
White Tree: Walmart; Lantern, lollipops, wreath, sign and pom-pom garland: Hobby Lobby; Green Garland: Michaels; Playhouse: Tutorial on Thrifty and Chic.
---
Want more Christmas? Check out our holiday content here! Of course, don't forget to follow us on Instagram, Facebook and Pinterest to get your daily dose of farmhouse inspiration!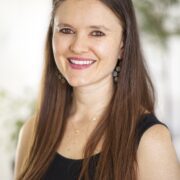 Victoria Van Vlear
Victoria is the editorial director of American Farmhouse Style. She shapes the editorial direction of the brand, both through the physical magazine and digitally on the brand's website and social media platforms. As a home décor enthusiast and DIYer herself, she knows what a little paint and patience can do for a room! Victoria is also a wife and mom to three little ones: two on earth and one in heaven. With any (not so spare) time, she devours book and dabbles in fiction writing. You can follow her on Instagram @victoriavanvlear