How to Style a Christmas Bookcase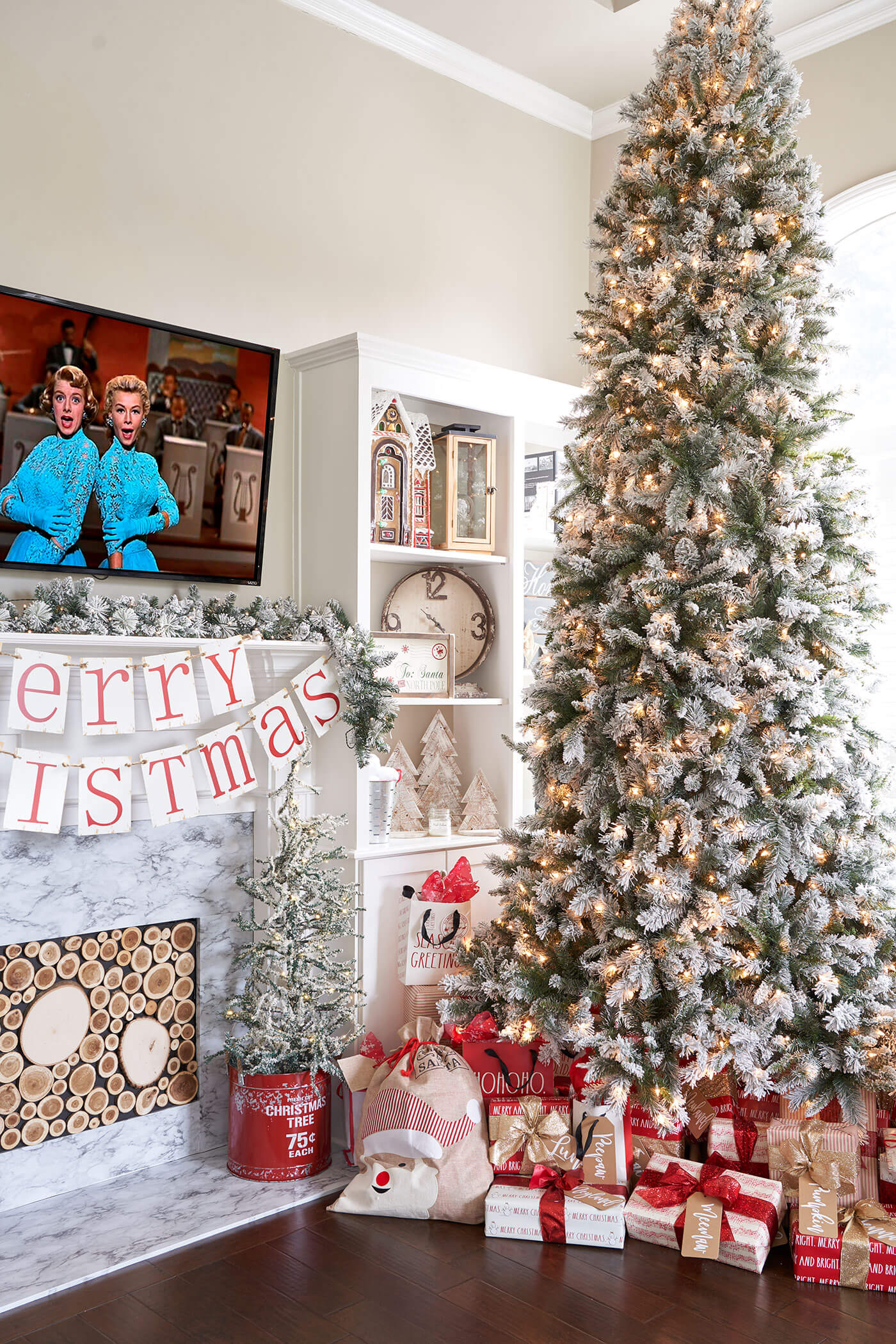 Get ready, because it's beginning to "book" a lot like Christmas! Bookcases are beautiful by themselves, but add some farmhouse holiday decor and they transform into winter wonderlands. We got in touch with blogger and design expert, Jenna Ratliff of At Home with Jenna, to get her best tips and tricks on Christmas bookcase decorating.
Reader Friendly
To decorate your bookshelf, start with the obvious and put your favorite Christmas books on display. You can't go wrong with classic novels like A Christmas Carol and Little Women, which often have old-fashioned covers and bindings. But if you're looking for something a little more colorful, prop open children's Christmas books to display some cheerful holiday illustrations.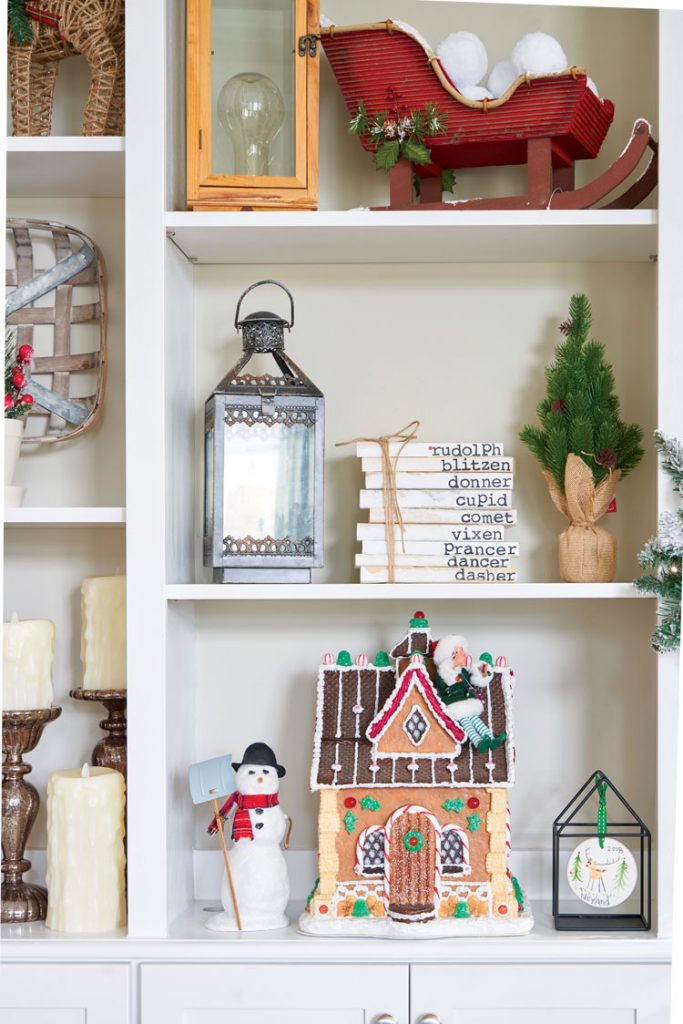 Christmas Treats
While they do require a little more work than other decorations, gingerbread houses are a staple of any home's Christmas décor. You can also prop your Elf on the Shelf on the roof for an added surprise for the kids.
Bowls of Goodness
A good way to use your year-round décor during the holidays is to turn vases, planters and pots into Christmas vessels. Add small accents that exude a holiday vibe, such as pinecones, sprigs from pine trees and even vintage ornaments, to make the design just a little extra special.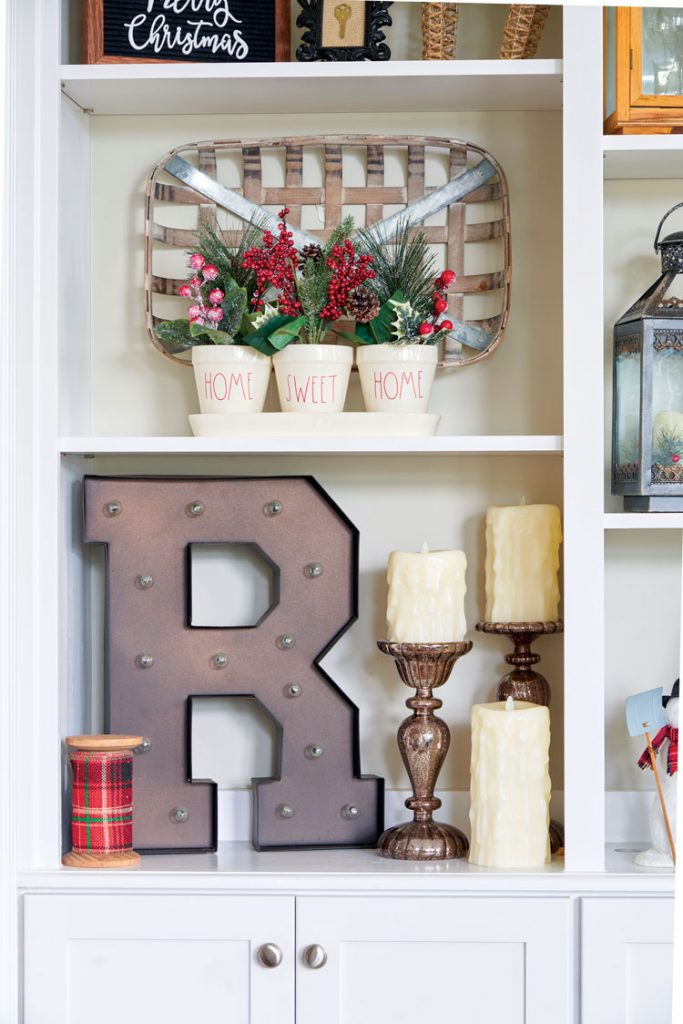 Light it Up
Candles and lanterns aren't Christmas specific, but the warm, glowing light they emit certainly adds to the cozy atmosphere we all want our homes to have during the colder months. Plus, holiday scents like those of sugar cookies and spiced eggnog make stepping into your living room seem like a sweet treat.
Everyday Holiday
You don't have to empty your bookshelves of everyday décor to make them magical for Christmas. Keep pieces that are larger or would be difficult to put away, and arrange the Christmas cheer around them.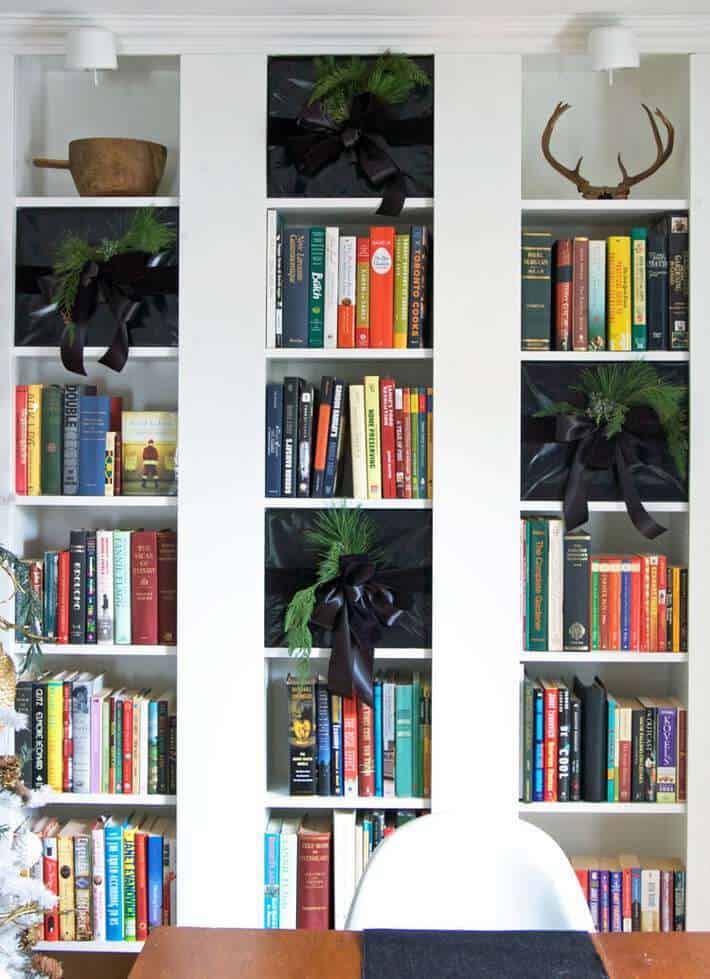 Gifts Aplenty
A fun idea from Karen Bertelsen over at The Art of Doing Stuff is to wrap presents and use them to bring a festive touch to your bookshelf. For an extra fragrant and festive, add fresh greenery such as cedar. Or use faux greenery and light a pine-scented candle!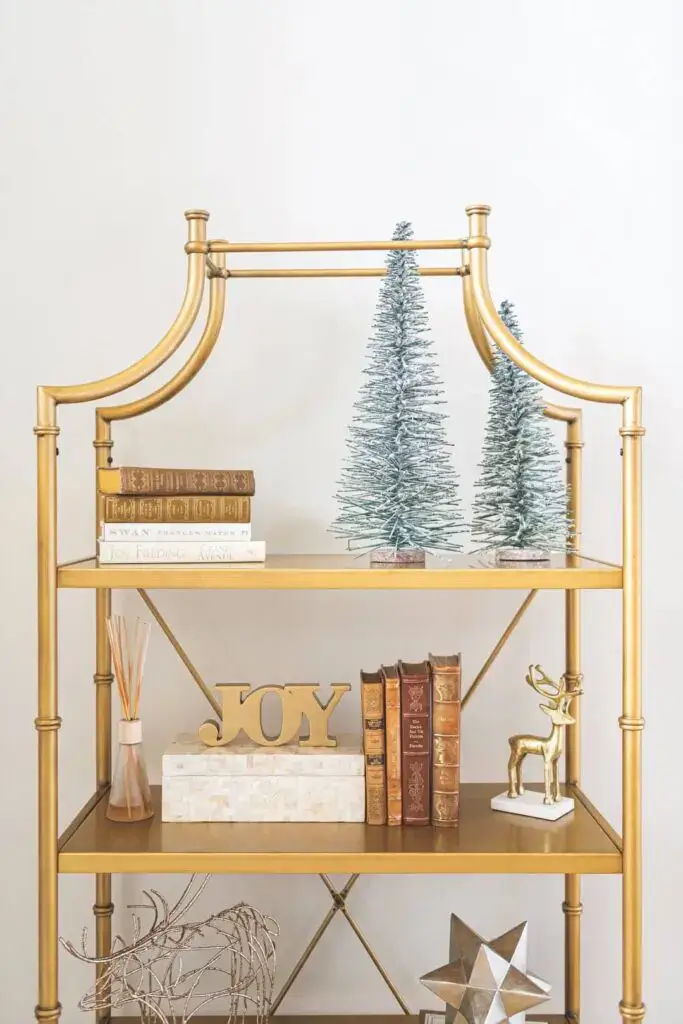 Keep it Themed
The metallic woodland theme gives this bookcase a magical feel. Remember to give your bookcase breathing room and let the warm aged feel of vintage books set the tone.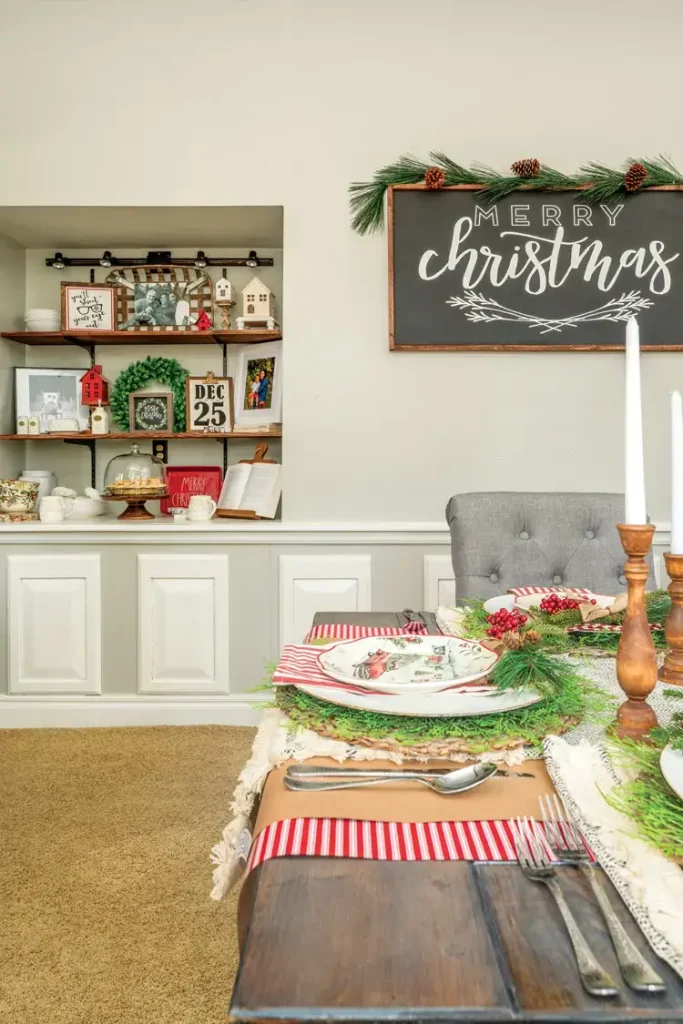 Keep it Homey
Small pops of color are enough to make these shelves festive, and the warm wood accents and photographs—not to mention baked goods—bring warmth and holiday cheer without overwhelming or cluttering the space.
---
If you like to decorate your Christmas bookcase with flea market finds, click here and learn how to be a savvy salvage shopper! Of course, don't forget to follow us on Instagram, Facebook and Pinterest to get your daily dose of farmhouse inspiration!