Q&A With Liz Marie Galvan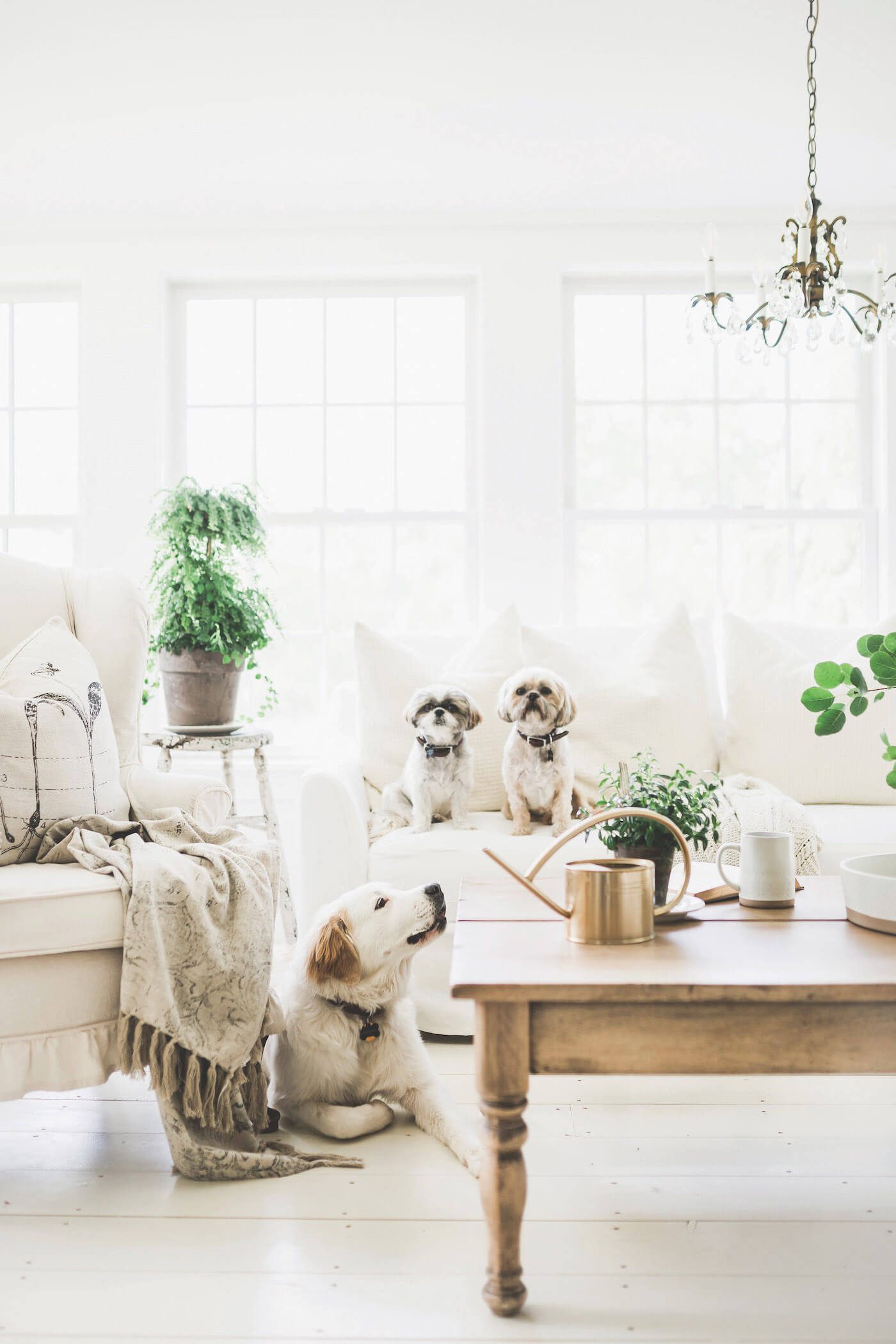 Liz Marie Galvan is a blogger and social media influencer, and one of the people at the forefront of the farmhouse style community. Next week, her new book Cozy White Cottage: 100 Ways to Love the Feeling of Being Home releases, and it's bursting with easy, simple ideas to help you get the same elegant and eclectic look she has in her own home. We've spoken to Liz Marie Galvan about her book journey and why she shares her home with the farmhouse community every day.
(As an Amazon Associate, American Farmhouse Style earns from qualifying purchases.)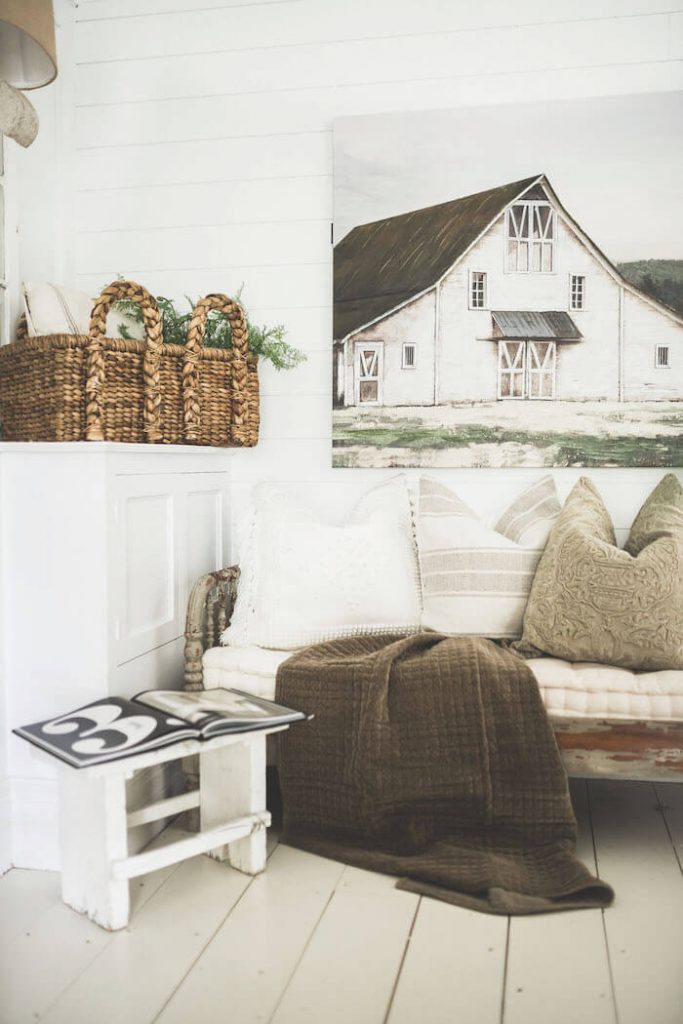 American Farmhouse Style: Is this your first book?
Liz: It is. The publishing team approached me. We live in an 1800s fixer upper, and we still had holes in our floor at the time, so I didn't think it was a good time to write a book. But writing the book has taught me that there's never a perfect time to do anything.
American Farmhouse Style: What was your vision for the book?
Liz: I get told all the time that our house is so cozy; people have even dubbed me the Queen of Cozy. So I get asked all the time how to make your house cozy. I really wanted to show that anybody in any space, whether that's an apartment or a condo or a house in the suburbs—you can make it cozy. I wanted to make simplified, approachable ways to make your home cozy. So this is 100 ways to make your home cozy.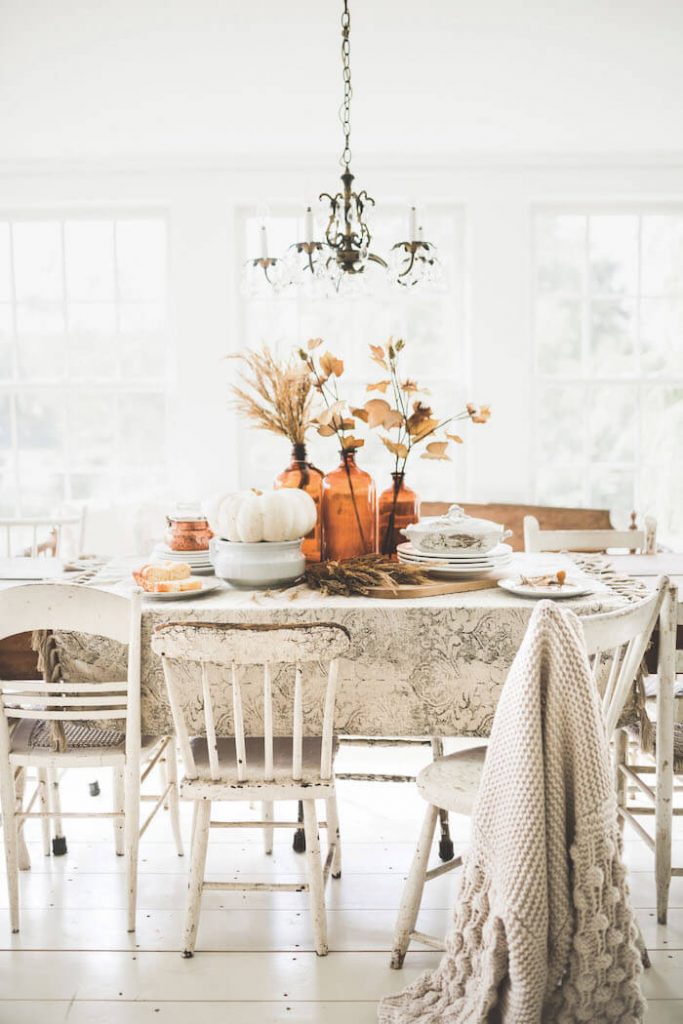 American Farmhouse Style: How would you describe your own house style?
Liz: It's cozy cottage farmhouse. We live on a farm, but my style leans toward cozy cottage. It's eclectic, I like that cozy cottage charm. I think it's natural here to blend farmhouse and cottage styles. We have a ton of animals, and we have old worn floors, but we painted them. It gives it that cottage floor vibe, but with old worn floors of a farmhouse.
American Farmhouse Style: It looks like most of the pictures are of your own home. How did you prep your house for the book?
Liz: There was no specific prep done, but as we were working on our home throughout the few months it took us to write the book, it prompted me to think of ways that we were making our own home cozy. It was nice that we were in the middle of the fixer upper. Our house wasn't finished, and it's still not finished. We're constantly doing projects. It probably won't be finished for the next 40 years. I use my home as my palette to give my readers ideas every day.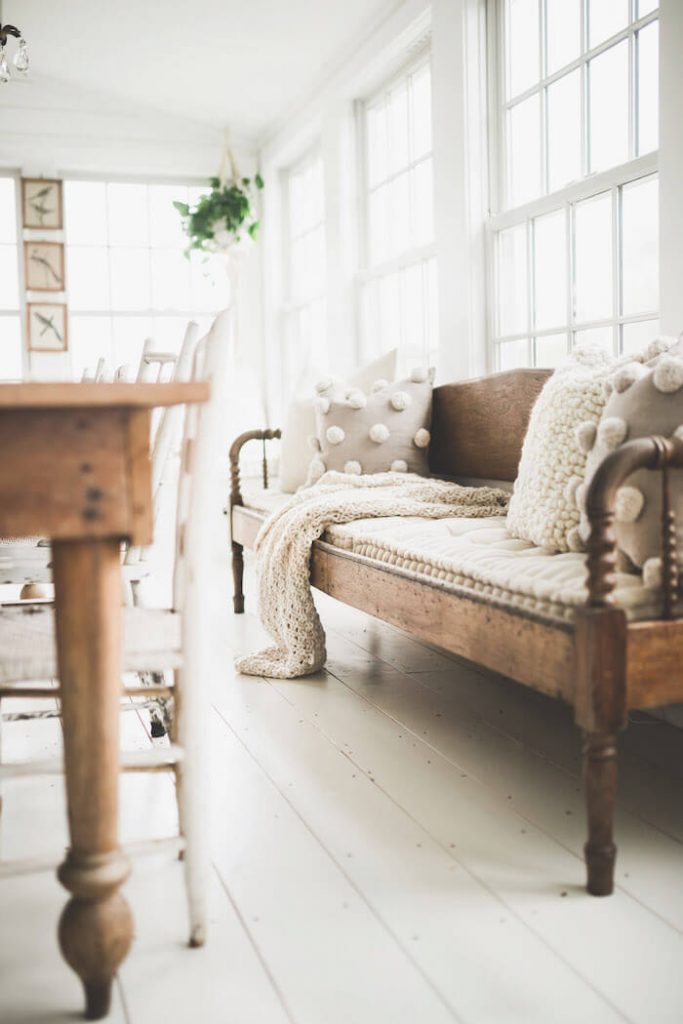 American Farmhouse Style: Is that exhausting, to constantly be changing your home?
Liz: It gives me energy to constantly change my home. I need to do that. I have a ton of ideas in my brain, and that gives me energy. Last night, for example: We got home last night from a long weekend, and I started painting something. It relaxes me to do something creative.
American Farmhouse Style: What's your favorite project in your home in its current state?
Liz: We're working in our dining room right now, and we built these built-ins with a library ladder. In the photo in my book, it's our office. But we're going to turn that room back into the dining room.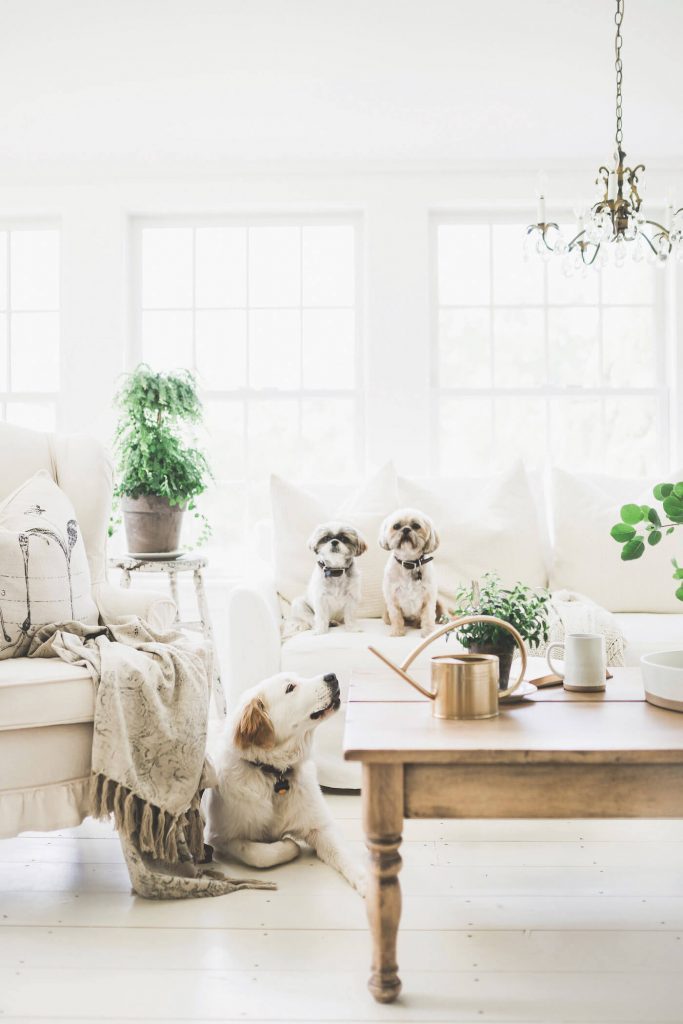 American Farmhouse Style: How do you want your book to help readers?
Liz: I would love my readers to instantly feel cozy when they pick up the book. I want them to feel inspired to make their homes cozy. I also want to strike a chord of contentment. We live in the world of bloggers, social media, magazines, with all these perfect homes. I want readers to feel content with their own space and know that it doesn't cost a ton of money to make your house feel cozy.
American Farmhouse Style: Now that you're finished with the book, what are you working on next?
Liz: We own at store called The Found Cottage, so I'm always doing fun things there. But my main passion is my blog. We just hired a full-time employee, so we're trying to get more content on the website and get some cool things happening over there.
We share my house almost daily on the blog, but we also share inspiration about other creatives. In the book, I have a couple friends who joined me. On the blog as well, I'll share small shops that we love and have visited around the country. Whatever is inspiring me at the moment I like to share.
---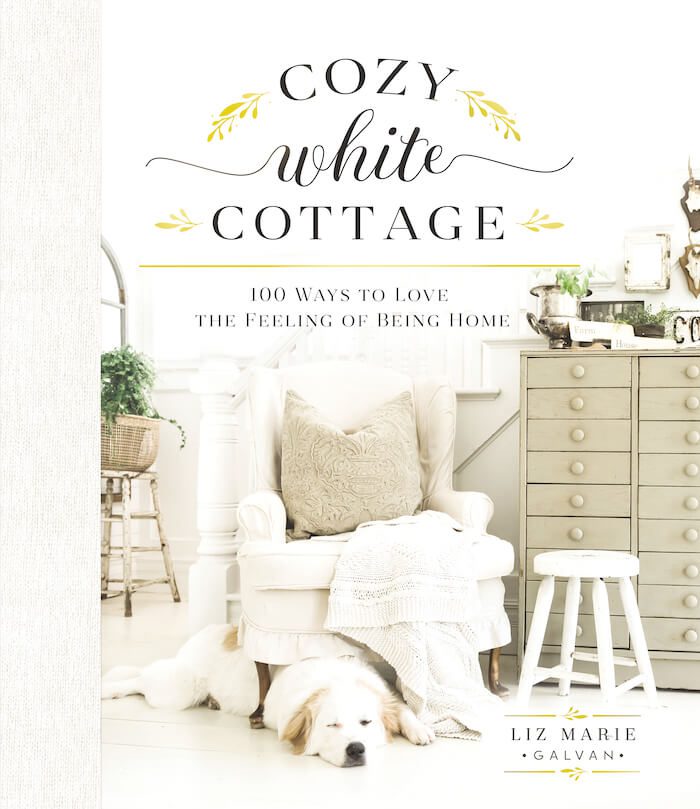 Love the style of Liz Marie Galvan? Be sure to check out her book! Of course, don't forget to follow us on Instagram, Facebook and Pinterest for more daily inspiration and farmhouse style.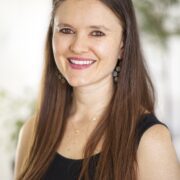 Victoria Van Vlear
Victoria is the editorial director of American Farmhouse Style. She shapes the editorial direction of the brand, both through the physical magazine and digitally on the brand's website and social media platforms. As a home décor enthusiast and DIYer herself, she knows what a little paint and patience can do for a room! Victoria is also a wife and mom to three little ones: two on earth and one in heaven. With any (not so spare) time, she devours book and dabbles in fiction writing. You can follow her on Instagram @victoriavanvlear