Project House 2020: Ready, Set, Go!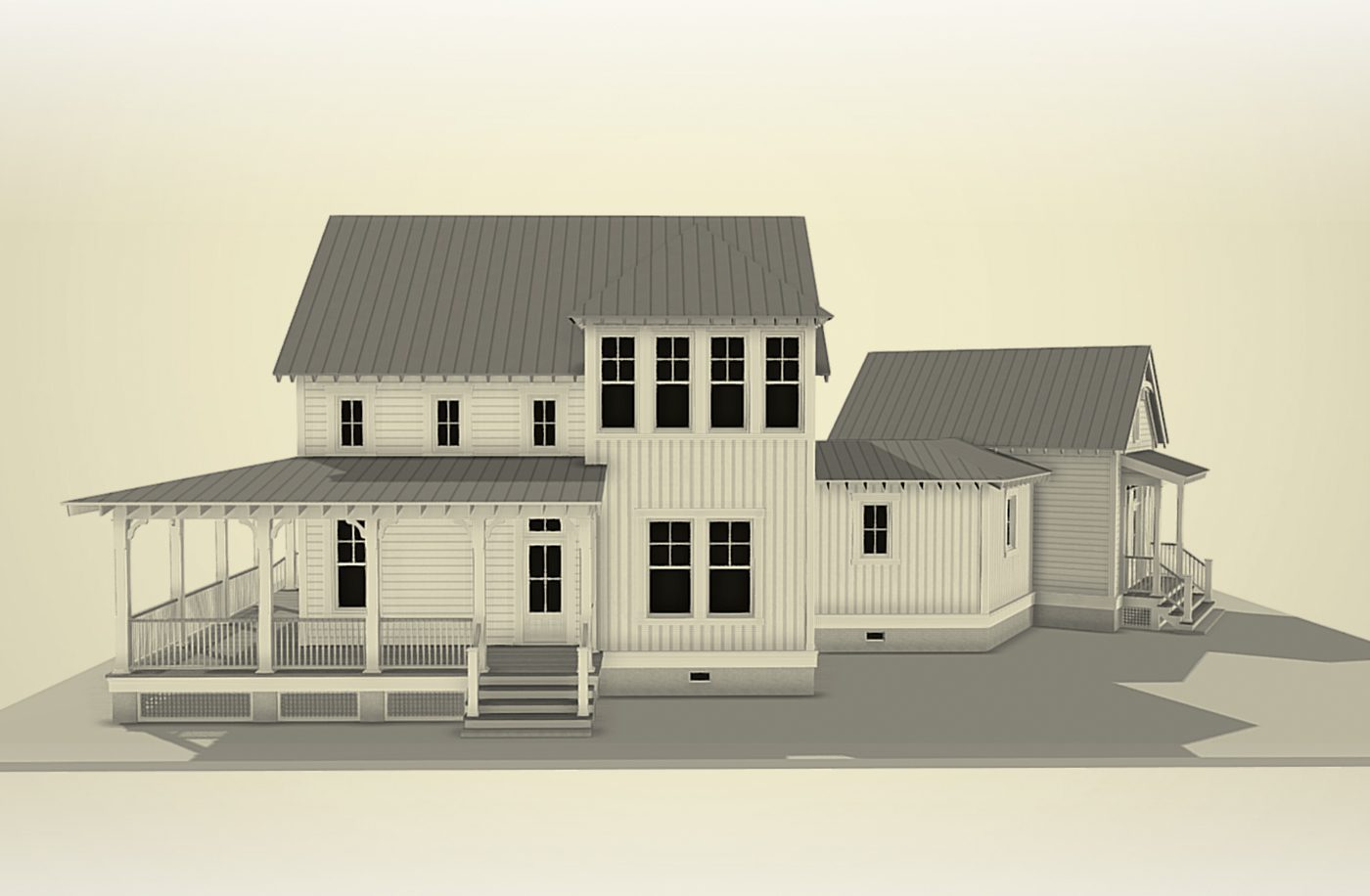 When you dream up your ideal forever home, you may not be able to find a home on the market with everything on your checklist. What happens when you want a home that's cottagey with some farmhouse flair? Do you buy something you don't love and embark on a major remodel, or do you start from scratch? That's when working with a homebuilder could help bring your vision to life by starting anew, as we're doing with our Project House 2020.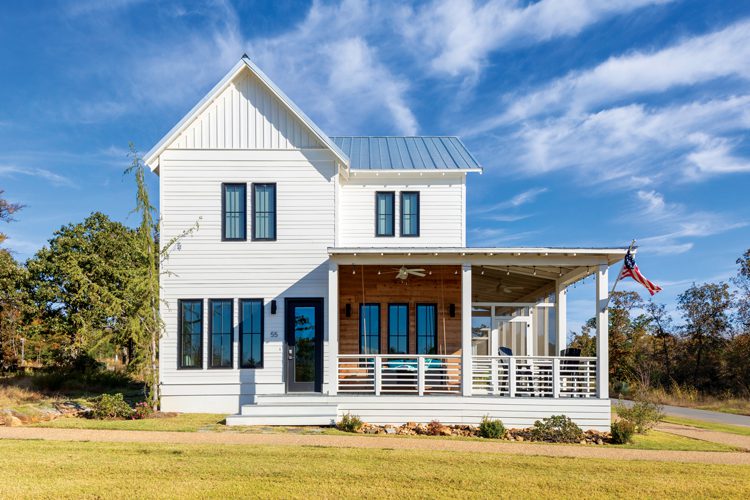 American Farmhouse Style and our sister magazine, Cottages & Bungalows, have teamed up with Scissortail Homes to design and build a unique home that showcases cottage and farmhouse details for our project house 2020.
The Vision
"The vision for this home is to combine modern farmhouse style with modern cottage style," says Victoria Van Vlear, Brand Leader for American Farmhouse Style. "The two styles go well together because farmhouse living is all about family-friendly, deeply rooted and comfortable design. Cottage style is cozy, comforting and welcoming, and these two aesthetics blend well together."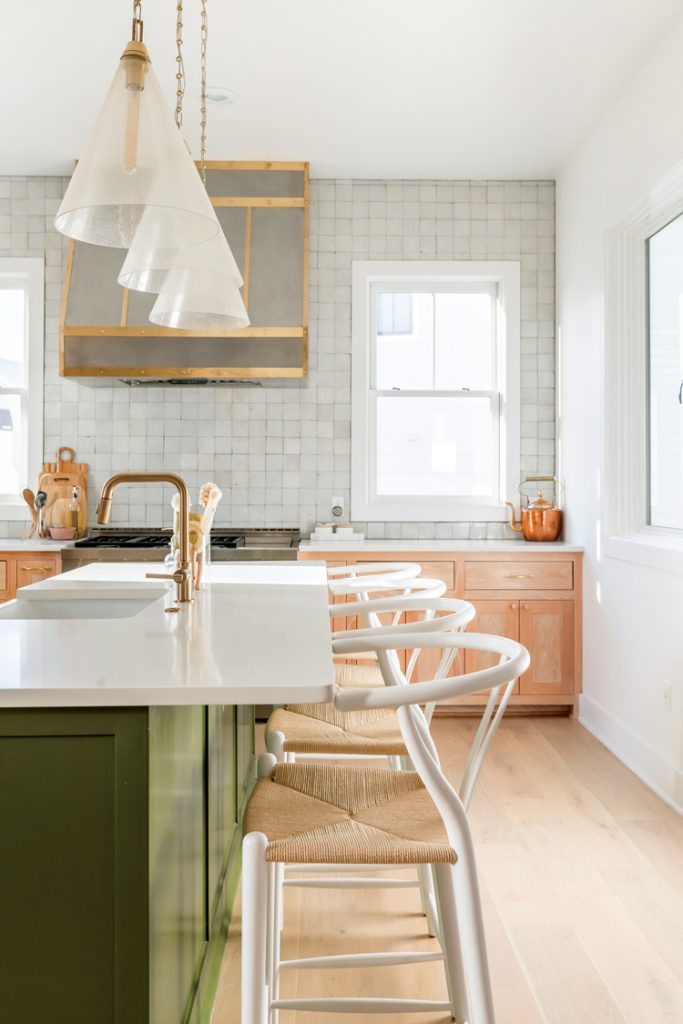 Partnering with Scissortail Homes was a natural fit for this project, especially since their primary client base is 30-something couples with school-aged children, who seek these same elements in a home. "We're excited to work with Scissortail Homes because their vision as a company, as well as their design aesthetic, aligns so well with the farmhouse lifestyle," Victoria says.
About the Project House 2020 Builder
Founded in 2016 by husband-and-wife team J.J. and Lindsey Morris, Scissortail Homes builds new homes with a fresh and modern appeal in Carlton Landing, Oklahoma. With expertise in real estate and construction, they help local families customize their homes with crafted details that speak to their personality and lifestyle. "I was basically born and raised around construction. My grandfather was a homebuilder; my dad was a homebuilder," Lindsey says. "My dad actually taught me how to build my first house at 21."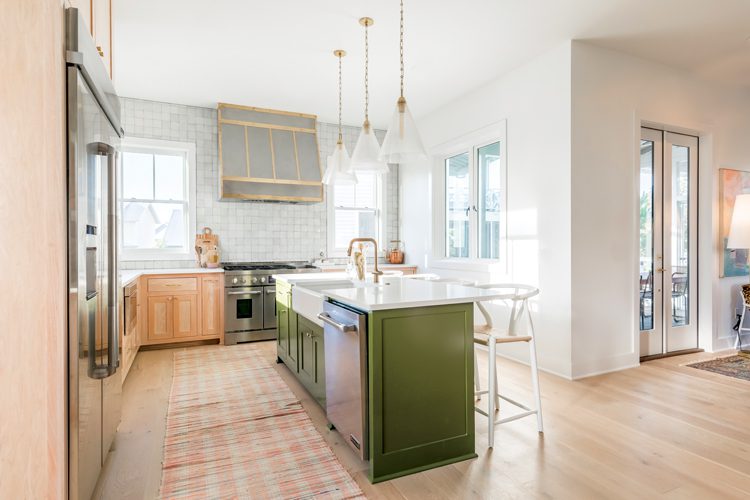 And now she and J.J. work with homeowners step by step—from the blueprint to the walkthrough—in building dream homes for their families. "We're only building in Carlton Landing, but keep getting requests outside of the area," Lindsey says. "We would love to grow into the Tulsa and Oklahoma City market."
All the Cozy Details
While it's tempting to call the project home's aesthetic "modern farmhouse," that description doesn't quite fit because this home is one of a kind. "It's a little Scandinavian inspired," Lindsey says. "We want it to feel clean and simple but homey and cozy."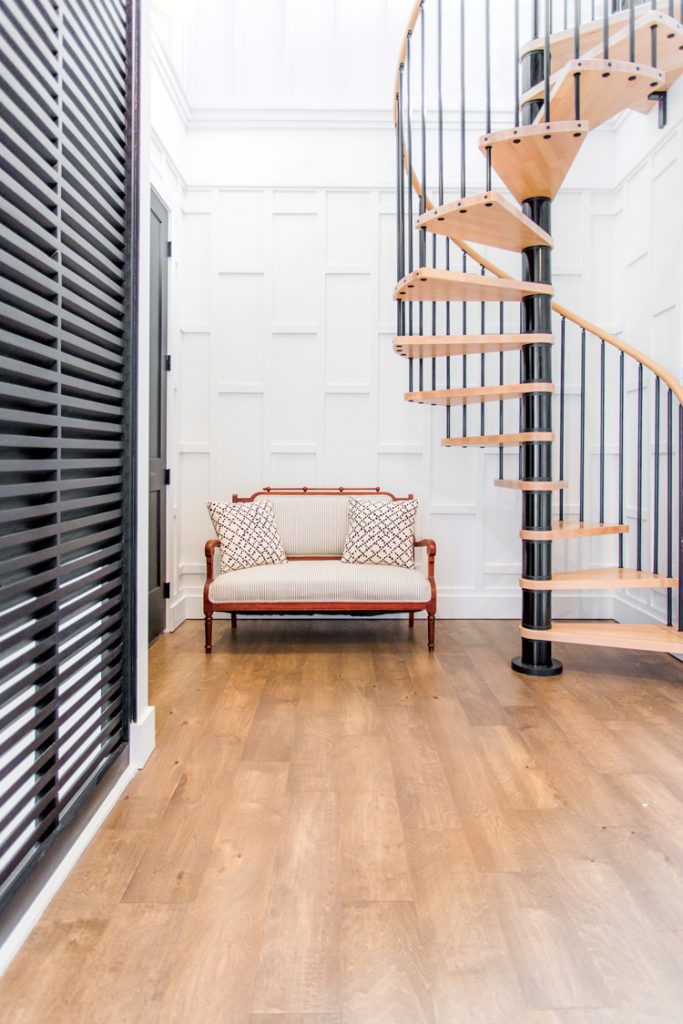 Plans for the exterior include beautiful white Texas stone cladding and dark bluish charcoal siding, contrasted with black-trimmed case windows for a modern vibe. On the inside, picture a mudroom with warm Cherokee Brick flooring, which they're considering laying in a herringbone pattern on the floor. "It's just a welcoming, old-timey, cottagey flooring style, and we picked some pretty modern glass exterior doors from Rustica," Lindsey says.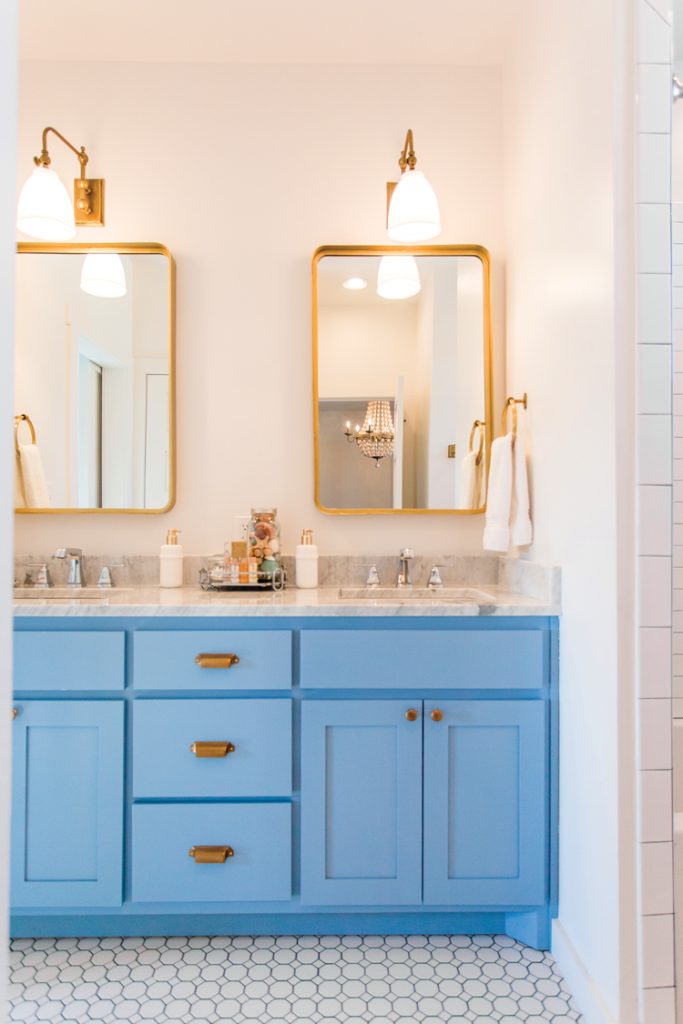 Rather than following a design style, it's more about how the home feels. "[We're] playing with proportions, materials and décor to show an updated interpretation of both cottage and farmhouse aesthetics," says Jickie Torres, Brand Leader for Cottages & Bungalows. "I can't wait to show our audiences some really fresh and vibrant rooms that play with expectation but are always going to be cozy and warm and nostalgic."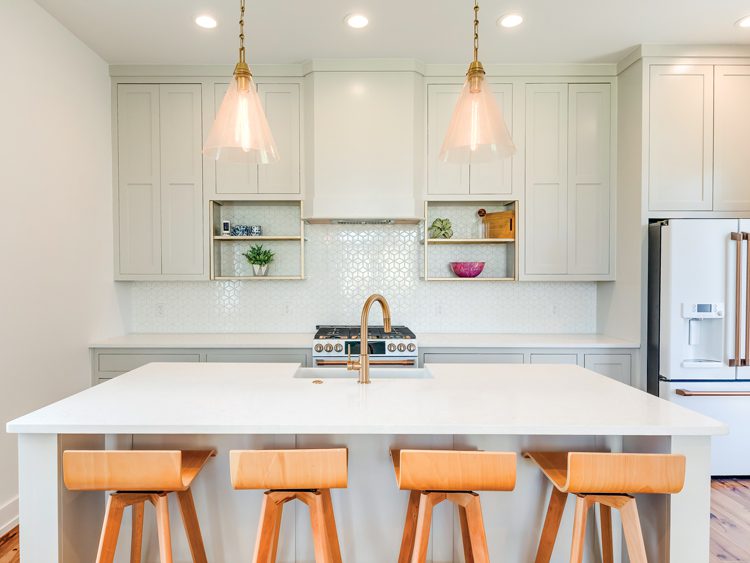 ---
Love shiplap? Tour this home with wood paneling in almost every room! And of course, don't forget to follow us on Instagram, Facebook and Pinterest to get your daily dose of farmhouse inspiration!