How to Pick Doors For Your Home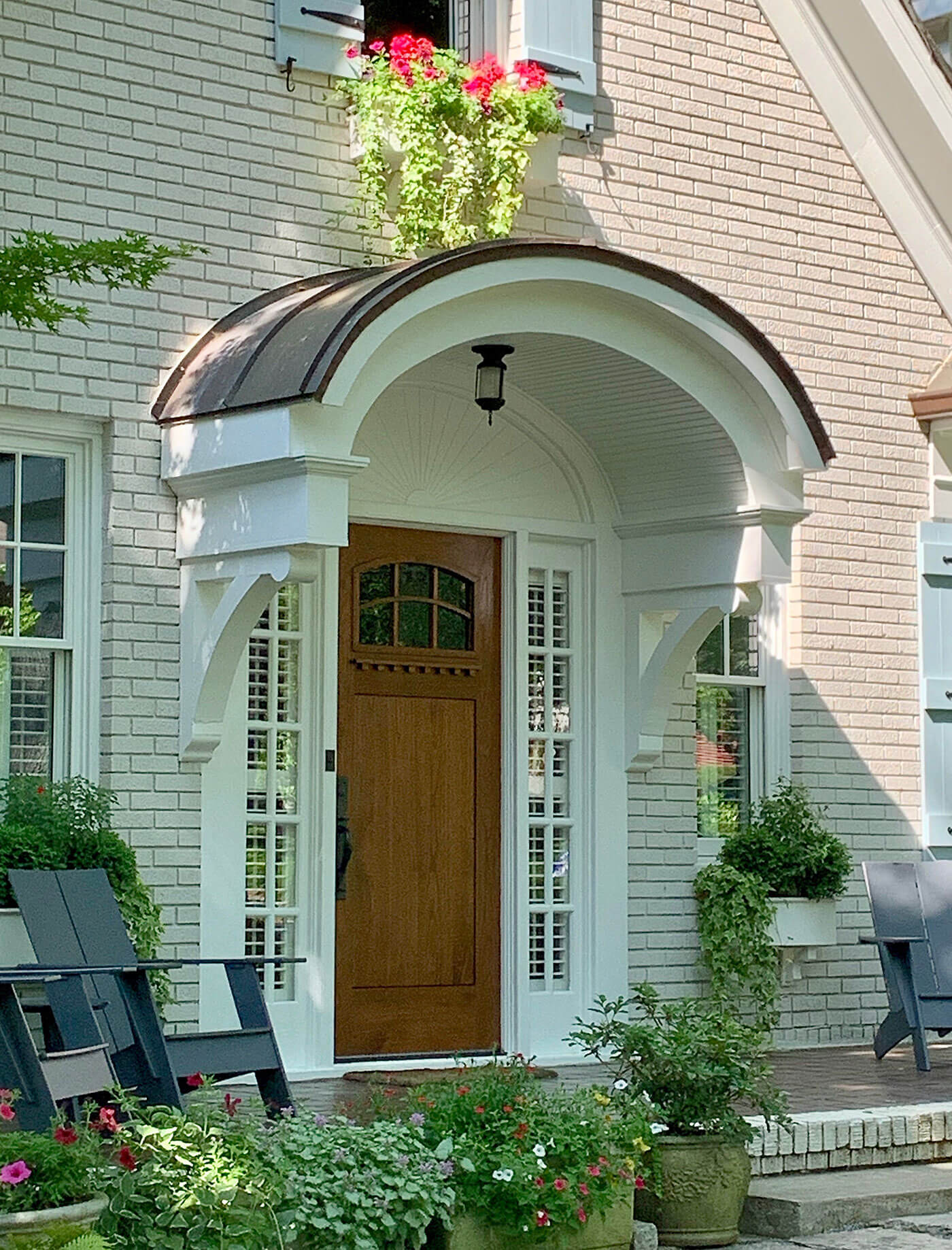 One of the prime ways to give your farmhouse that custom architectural look is to install new doors—and real wood doors are best for authentic farmhouse charm. "Custom wood doors are personalized," says Erica Garlock, National Sales Manager at the custom door manufacturer, Vintage Doors. "With custom wood doors, your home will absolutely stand out from the rest. You can also tell the difference in the look and feel of your home. They're rare, real doors." Here's how to pick doors that will truly make a difference in the feel and value of your home.
Step 1: Design
The first step to pick doors is to decide on the look and feel you want. "The style of a home makes a difference in the type of door that would best complement it," Erica says. For example, if you're renovating an old barn into a barn home, you'll want a more rustic door, whereas if you have a Victorian farmhouse, you might want something that looks more elegant and sophisticated.
The great part about working with a custom door maker like Vintage Doors is that they'll help you walk through the process of picking doors. "If homeowners have no idea where to start, they can send us a picture of their home and we can help guide them, given the different architectural elements they have," Erica says. Sometimes the selection process takes a while, and that's ok. "Design processes depends on the needs of each client," she says. "We've had people who have taken a couple days to a few months to make final decisions. We walk through every option with people, making the process trustworthy."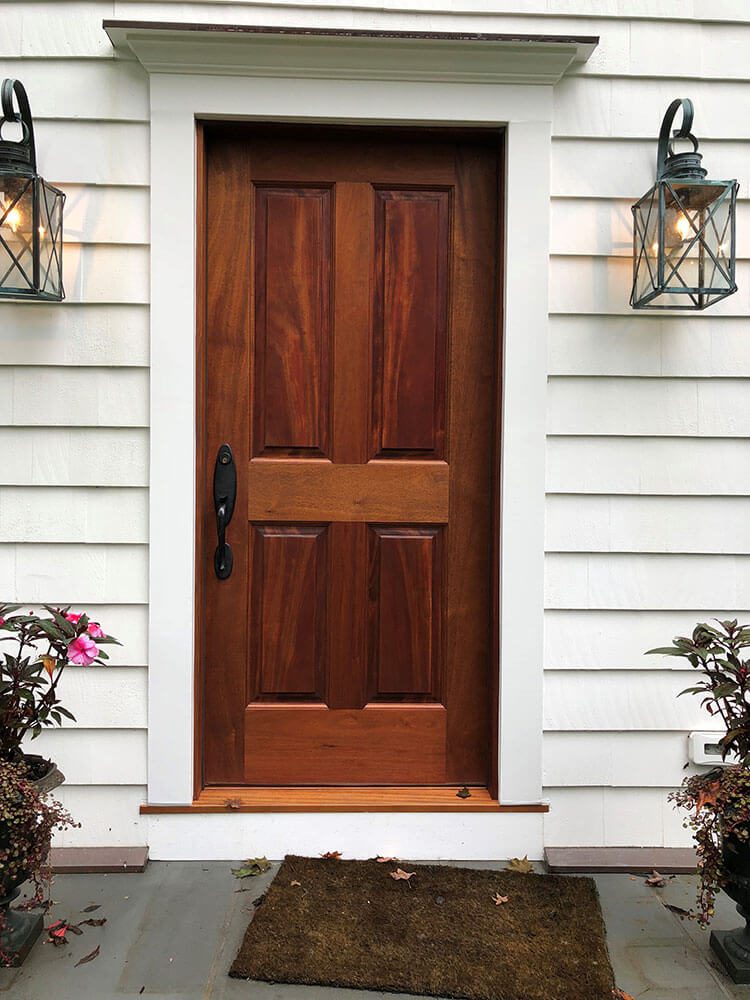 Step 2: Wood
Whether you need to pick doors for the interior or exterior of your home, the type of wood you use is key. "Ask yourself, 'What wood will give me the best durability and the look I want to achieve?'" Erica says.
For exterior doors, you always want a durable, reliable wood, whether you choose to paint or stain it. "There's a big misconception around, "Oh, I'm just painting my door, I don't need a good wood,'" Erica says. "However, that's just not true. Your wood choice is your ultimate performance factor." Your front door (and any other exterior door) need to be able to withstand the weather, so the wood quality is important. This is the major reason Vintage Doors recommends and uses mahogany for exterior doors.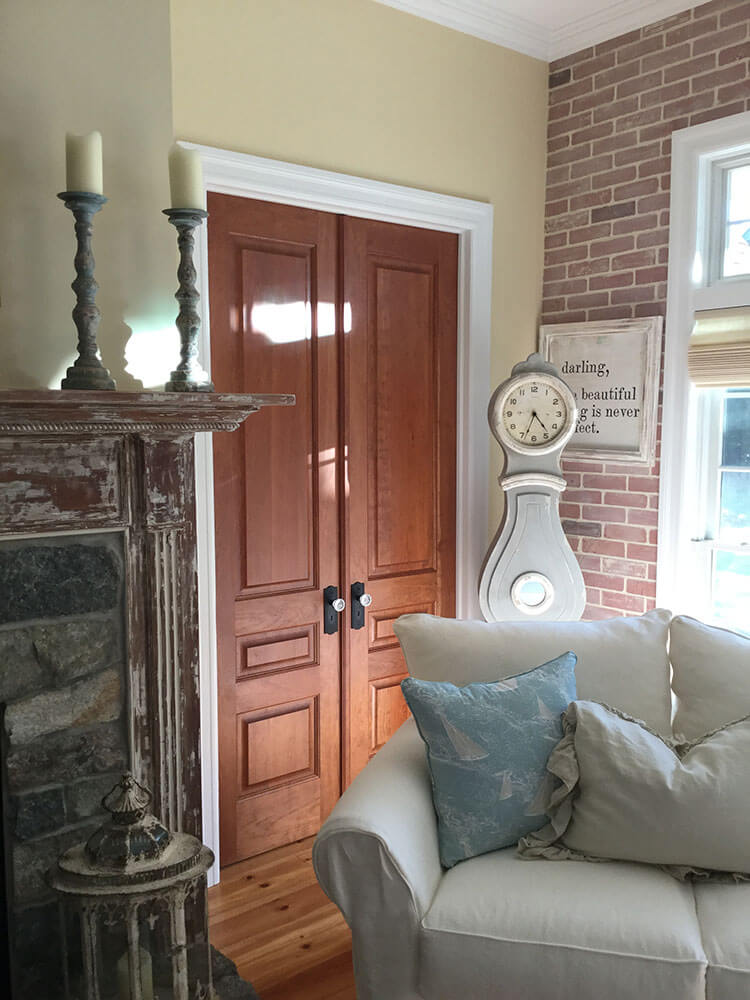 On the other hand, to pick doors for your home's interior, you can go with a base-grade wood, such as poplar, if you plan to paint them. "If you're going to paint interior doors, wood choice is not as important because you have a temperature-controlled environment," Erica says. "You can choose poplar or maple, for the least costly investment."
If you're choosing to stain your doors, the wood choice will matter more to you. "Take into consideration the other woods you have throughout your home," Erica says. "Different woods have different grain characters. Oak is a lot different in look from mahogany, for example. Knotty alder is a knotty, rustic-looking wood."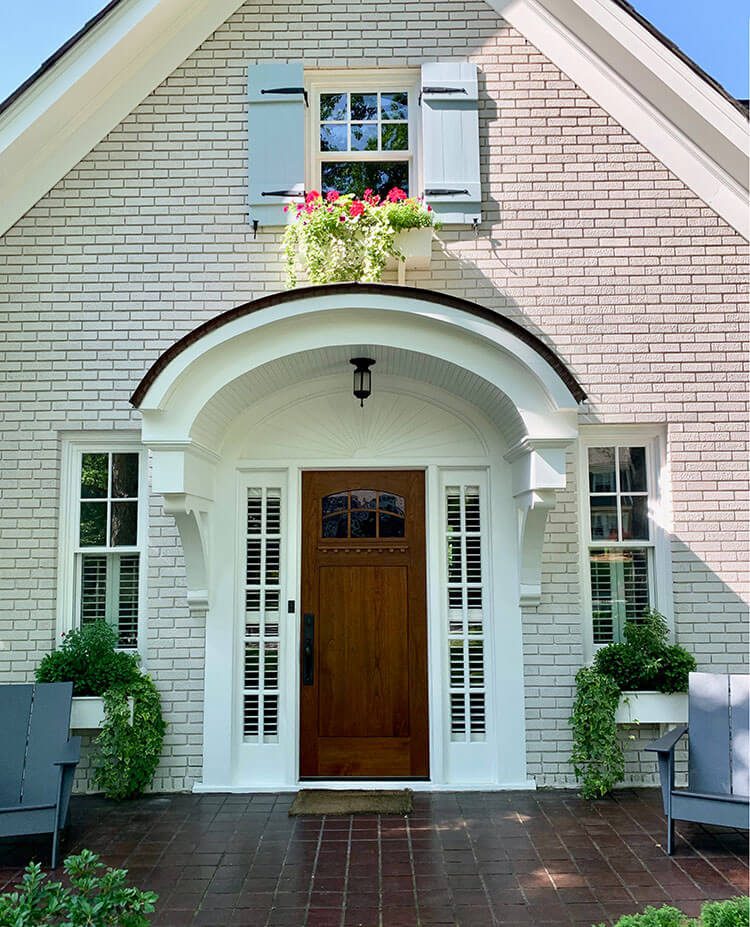 Step 3: Jewelry
Once you have settled on all major design details, the final consideration is hardware. Vintage Doors refers to this as "jewelry"—items like hinges, door knobs, mail slots and door knockers. "We call it jewelry," Erica says. "Some people want simple doors, and others want more detail on their doors. It just depends on how much you want to play dress up."
Once you order your doors, the craftsmen at Vintage Doors will get to work on the custom piece or pieces. "Once an order is placed, it takes our craftsman anywhere from 8-12 weeks to make the doors, depending on complexity," Erica says. The result is a custom architectural element in your home that's a statement piece you can be proud of for years.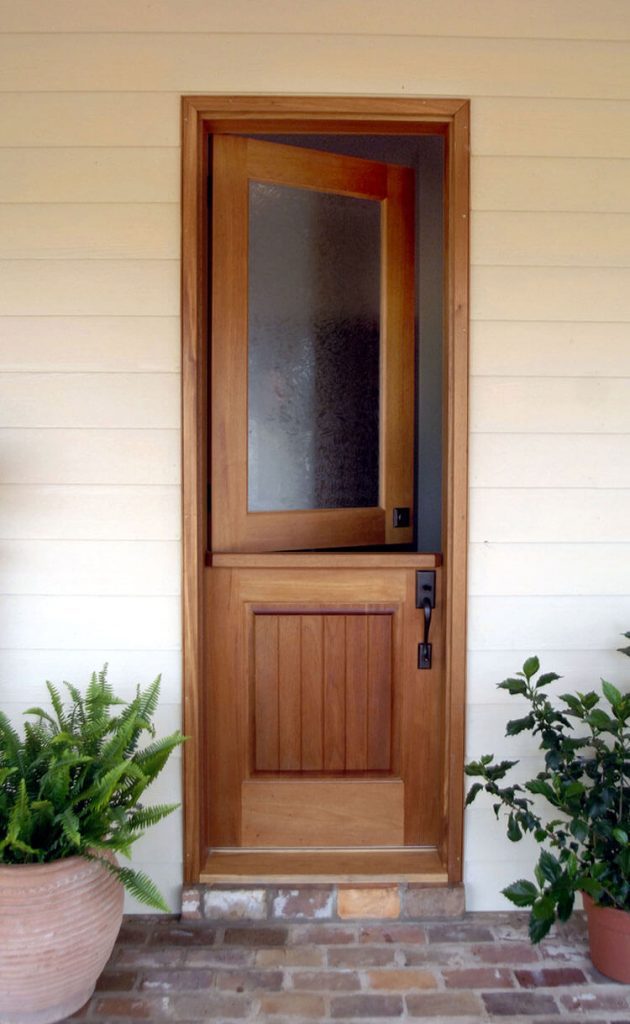 ---
Want to learn more about Vintage Doors? Check out their website here! And of course, don't forget to follow us on Instagram, Facebook and Pinterest to get your daily dose of farmhouse inspiration!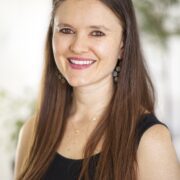 Victoria Van Vlear
Victoria is the editorial director of American Farmhouse Style. She shapes the editorial direction of the brand, both through the physical magazine and digitally on the brand's website and social media platforms. As a home décor enthusiast and DIYer herself, she knows what a little paint and patience can do for a room! Victoria is also a wife and mom to three little ones: two on earth and one in heaven. With any (not so spare) time, she devours book and dabbles in fiction writing. You can follow her on Instagram @victoriavanvlear