Magnolia's Silobration is This October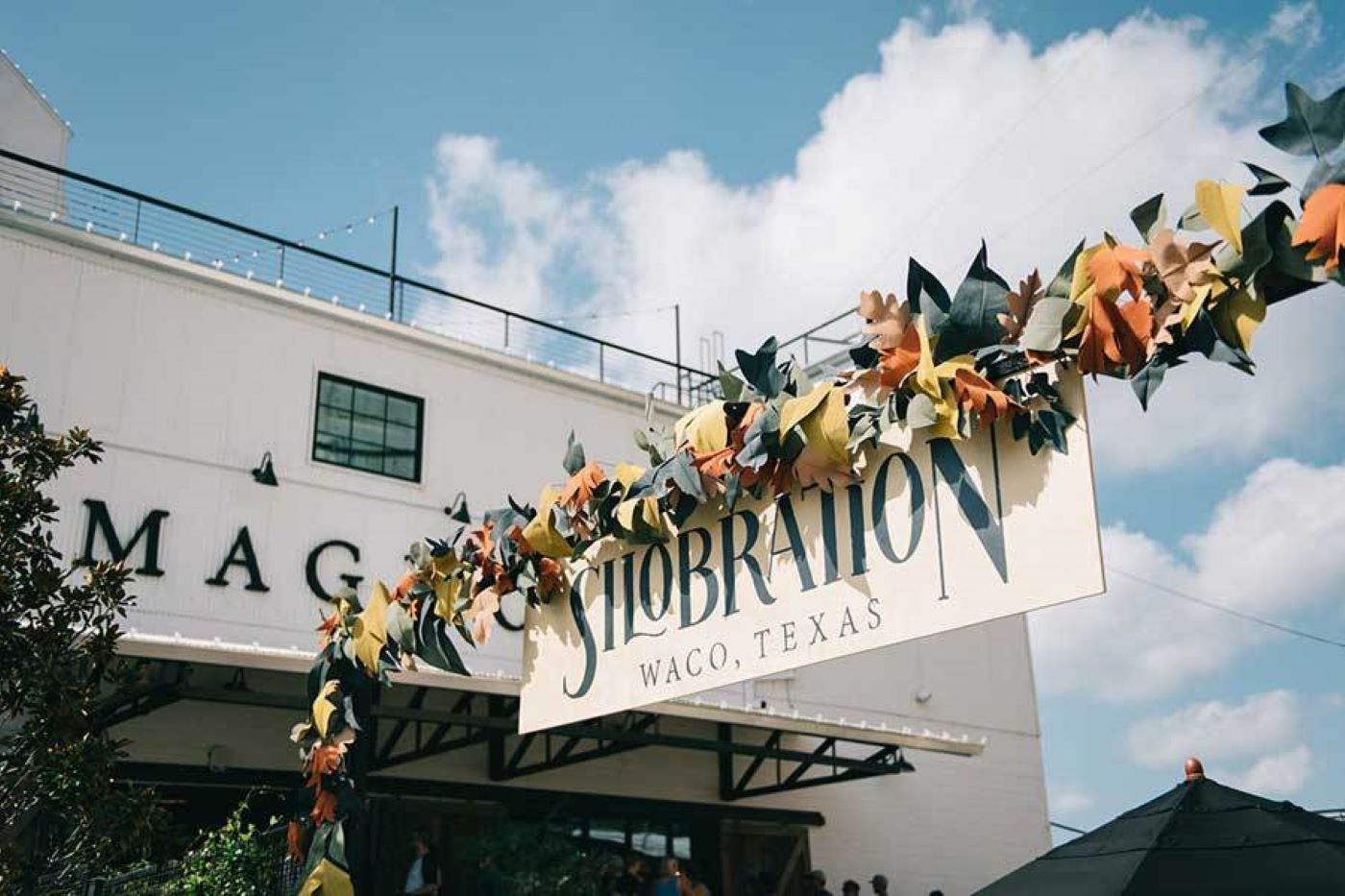 Courtesy of Magnolia
Get ready for Magnolia's Silobration on October 17th-19th! This event gets bigger and better every year in Waco, Texas, and from the looks of it, the 2019 Magnolia Silobration will be no exception. Guests to the event can expect a Magnolia Midway—with special additional brands like Jeni's Ice Creams—ferris wheel, food trucks, vendors and an after-hours concert with JOHNNYSWIM and Josh Garrels, along with much, much more.
Things to Know Before You Go
The Concert
Although the roof-top picnic is sold out, visitors can still purchase tickets for the concert on the event's website. Tickets are $40, and doors open for the Friday and Saturday night concerts at 6:45pm, but the lines start at 4:00pm. So try to arrive early. Children under the age of 2 years old may attend for free.
The Vendors
The vendor fair is open every day of Magnolia's Silobration from 9:00am to 6:00pm. Beautiful, artisan items and wares at Magnolia's Silobration are available for purchase. Over 40 unique vendors will be in attendance, including the popular Cuddle+Kind, Wee Bee Box and so many more. Food trucks will feature food of all types, from fun finger foods like mini donuts to the more substantial meals from Cousins Main Lobster.
The Entertainment
The ferris wheel is free and runs from 9:00am to 6:00pm. In addition to the ferris wheel, guests can also enjoy getting temporary tattoos from Love and Lion, get their caricatures drawn, or learn to make a beautiful flower arrangement. Day entertainment will also include live music listed on the event's page.
Other Important Information
Be sure to check the event site for more information about Magnolia store hours, prohibited items, and information about parking and parking shuttle and trolley hours. Silobration will take place at the Magnolia Silos, 601 Webster Ave, Waco, Texas.
---
Check out other farmhouse style trends and news. And of course, don't forget to follow us on Instagram, Facebook and Pinterestfor more daily inspiration and farmhouse style.