How to Keep Your Home Cool Without AC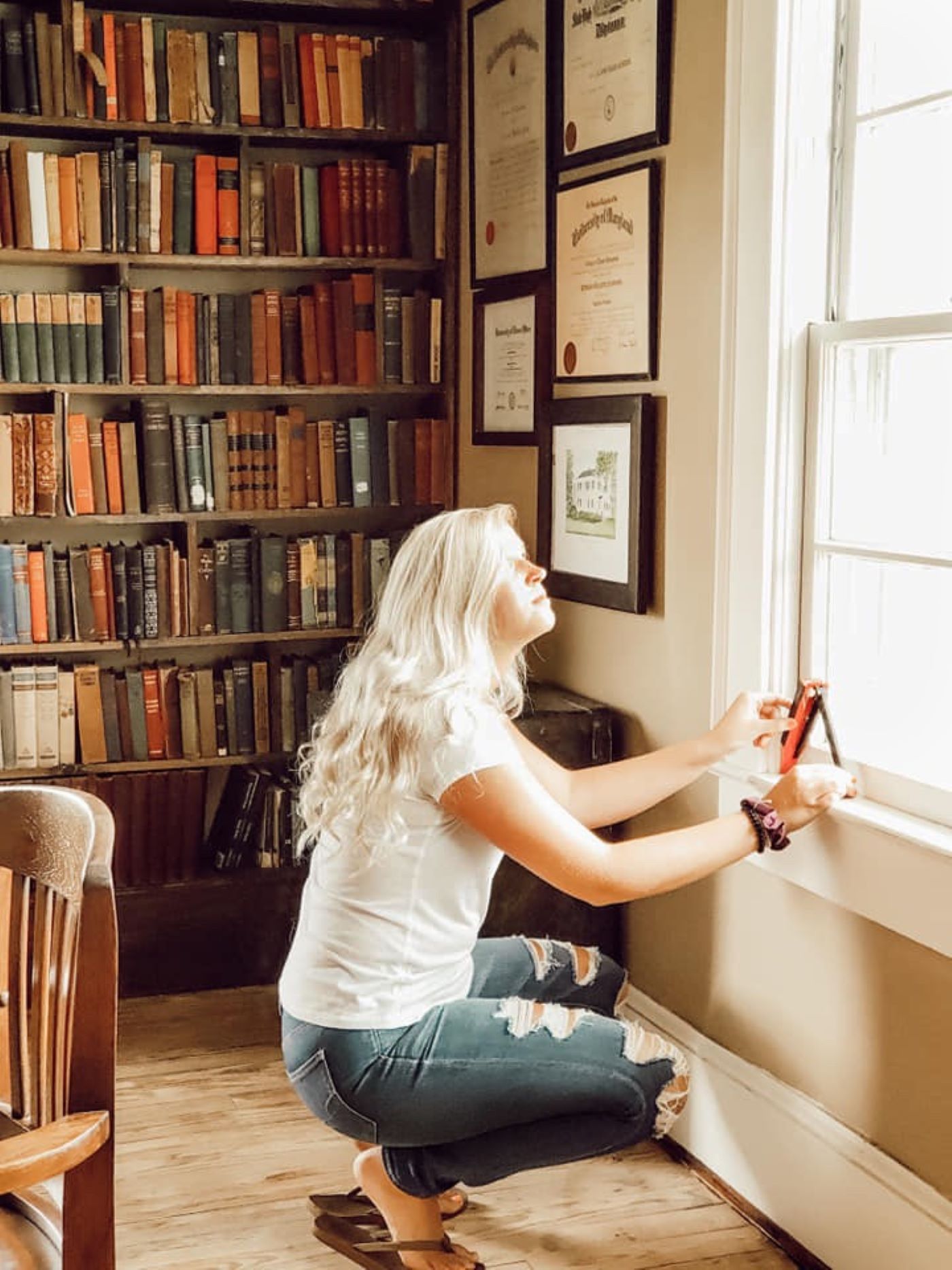 Courtesy of Indow
Whether or not you have air conditioning, it's key to know how to keep your home cool without AC. After all, relying on air conditioning can be expensive, and if you live in a historic farmhouse, you might not have the option of turning on that central air conditioning. Our tips for keeping your home cool without AC will help prevent summer blackouts, save you money on your electricity bill and make you feel like a super star homeowner.
Use Specialized Window Frame Inserts
Properly installed windows will reduce your AC usage significantly. If your windows aren't installed properly or are older, gaps between windows and walls provide small pockets of air that come into the home. This makes the house hotter in summer and colder in winter. But window inserts like those from Indow sit snugly in your window frame and block drafts.
According to Indow, roughly 95% of window frames are "out-of-square" even though they may appear rectangular, leaving hard-to-see gaps. In fact, the vast majority of window inserts from most retailers won't fit perfectly, leaving a few millimeters of gap. And this can make all the difference in your electricity bill.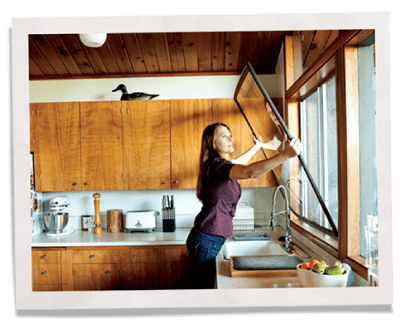 Historic homes, like older farmhouses, might have foundations that shifted or moved with the land over time, so their windows don't fit perfectly anymore. But the right window inserts can keep every house a comfortable temperature. Indow makes inserts designed specifically for your windows, with acrylic inserts edged with a soft, silicone compression tube that fits securely into window frames.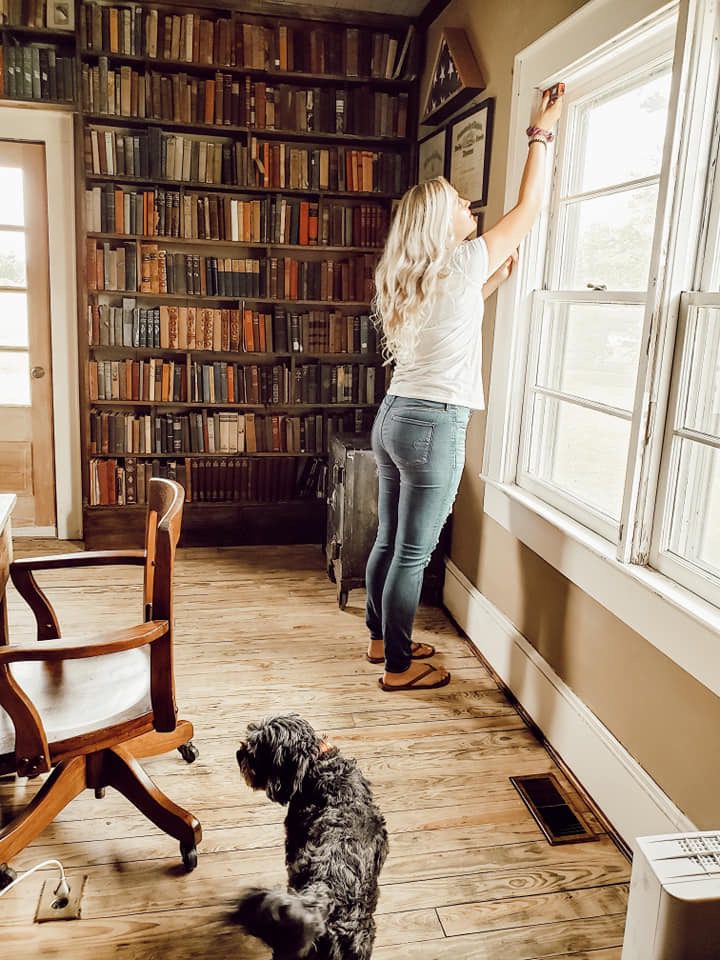 Consider a Whole House Fan
Whole house fans are giant fans that can effectively cool the home by sucking out the hot air inside and replacing it with the cooler air from outside. In the right weather, they can cool down a home at 1/10 of the price of running the AC.
Unfortunately, whole house fans have some tradeoffs. For example, they are most effective with dry heat (as opposed to humidity) and cool evenings. Outdoor temperatures will have to drop below the inside temperature before running the fan becomes energy effective. Also, you have to keep doors and the windows closed to trap the cooler air inside. This means no open screen doors! Homes with blackout curtains and tighter, light-reducing window shades will also benefit the most from this approach.
Set Your Ceiling Fans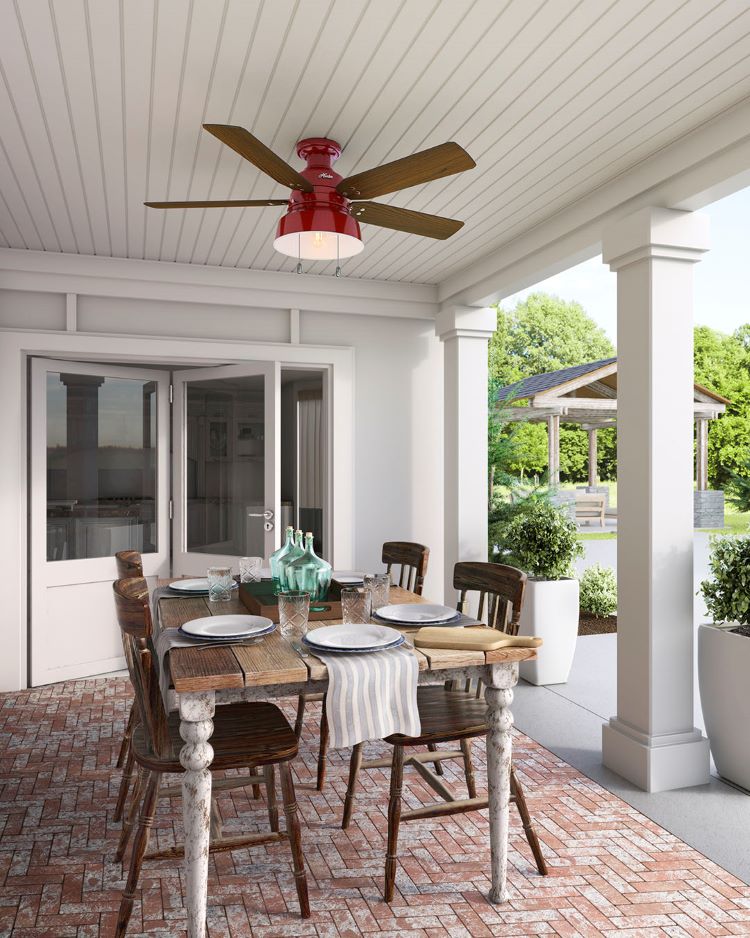 Did you know many fans have clockwise and counterclockwise settings? Each setting is meant for different seasons. If you stand under your fan and feel an instant breeze, then it's set on summer: counterclockwise. To check the setting, find the base of the ceiling fan and locate the switch that determines the setting. In winter, you can set your fan to clockwise at lower speeds, which will help disperse heat. Hunter makes fans with reversible motors. They have great style too. Try the Cranbrook, which embraces a mid-century style that works well for your farmhouse.
Ceiling fans like the Cranbrook that are set according to the season will help keep your home cool without AC. But don't worry; fan designs don't have to detract from your farmhouse style. Hunter also makes ceiling fans that support the farmhouse look. Their industrial yet rustic, Mill Valley has vintage-inspired rivets and a barn-style open hood light. An added bonus is its white hood reflector and energy-efficient LED Edison bulb.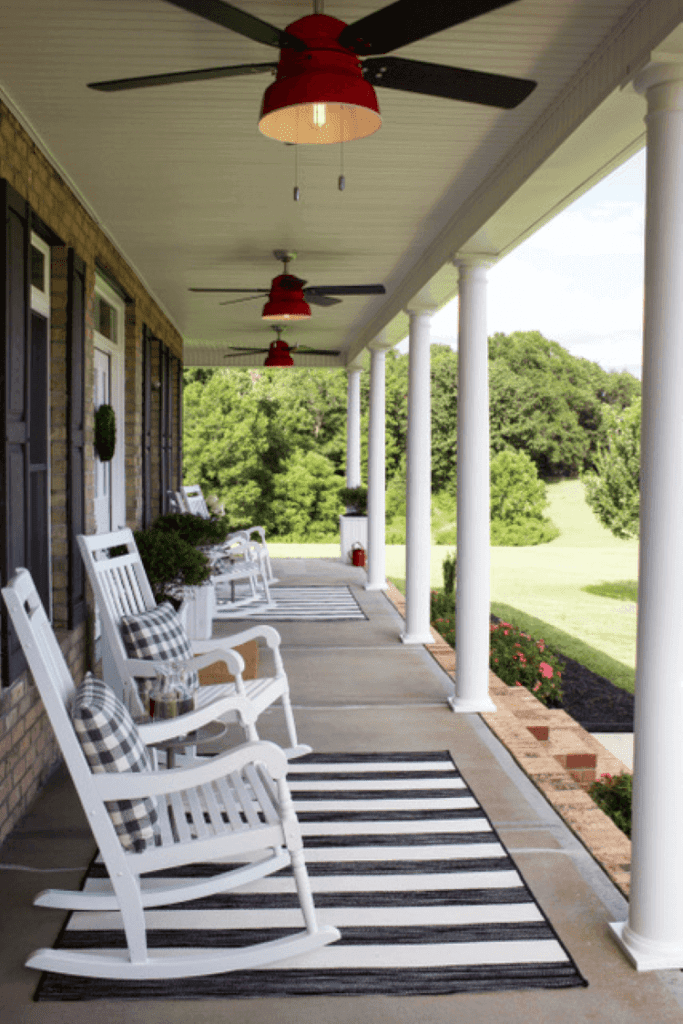 Make More Long-Term Modifications
In addition to these suggestions, other long-term adjustments can keep your home cool without AC. Add an awning to your patio, or plant more trees to provide shade around your property. You can also trade out all your incandescent lights for LEDs or install roof vents and inexpensive light-reflecting film on windows. All these actions will not only help keep your home cool in the summer months, but will also make your investment in your home even more profitable.
---
Looking for more upgrades to invest in your home? Check out these tips for choosing the right fixtures and fittings. Of course, don't forget to follow us on Instagram, Facebook and Pinterest for more daily inspiration and farmhouse style.