A French Farmhouse Christmas on the Farm
This holiday home brings French farmhouse Christmas romance to an Illinois hobby farm.
It's a French farmhouse Christmas on this American farm. Blogger Amy Mings of Maison de Mings imported the Provence region to southern Illinois. This Francophile lives in a Bedford stone home with her family, where she styles stunning interiors inspired by her travels and runs a small hobby farm.
"The purpose of my design style is to create a warm and authentic French and farmhouse aesthetic," Amy says. "Inspired by the timeless elegance of Provence, I always strive to bring a bit of France to our rural country life."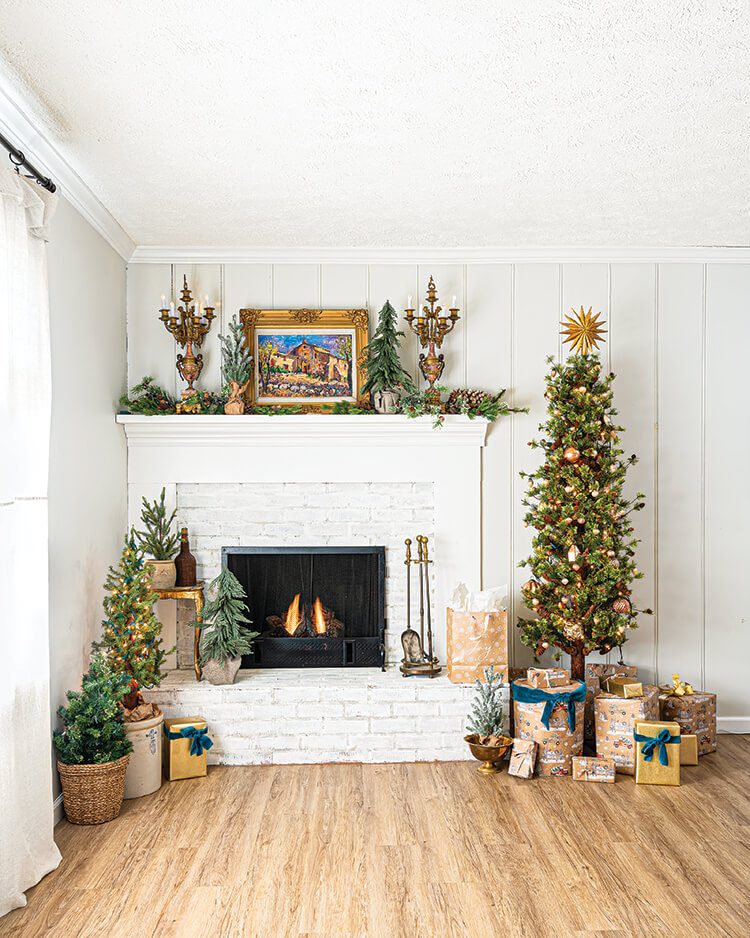 French Farmhouse Christmas

Decor

Combining Old World style with modern amenities can be challenging. But Amy incorporates authentic French antiques into her home décor for a stunning twist on American farmhouse charm. She loves having a unique, hybrid style and has developed it with zero formal training.

"I actually went to school for accounting and worked for a public accounting firm for eight years prior to designing our first home," she says. "But I would like to think my eye for detail has helped formulate our designs."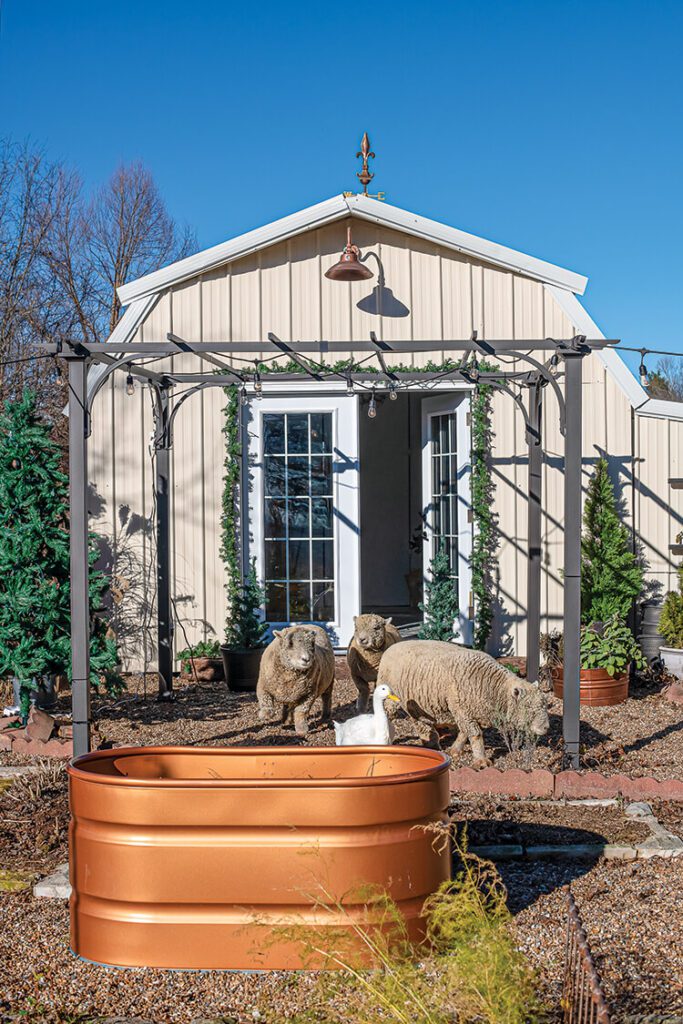 Amy turned her entrepreneurial spirit toward home décor and blogging and has found a niche sharing DIYs and simple ways to achieve French American farmhouse style. Ever since then, when Christmas—pardon, Noël—comes around, her aesthetic takes on a romantic, festive feel, embodied in vintage items, greenery and lots of candles and twinkle lights for a French farmhouse Christmas.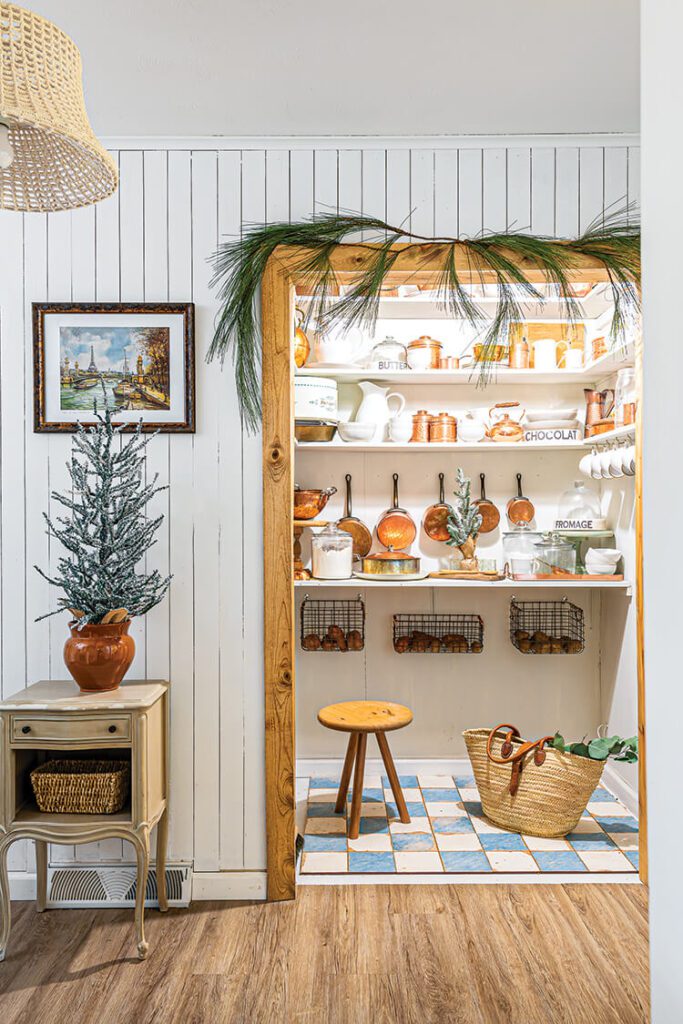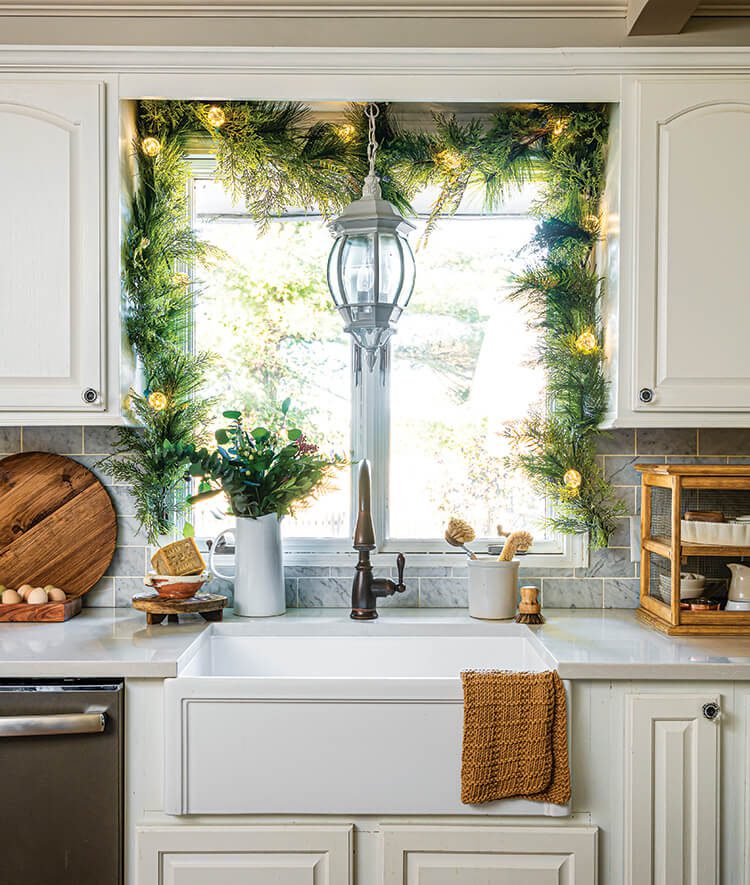 No
Ë
l a la Campagne
Decking the halls for the holidays is a family affair at the Mings home. "My husband always hangs the exterior lights, while the girls and I focus on the inside," Amy says. "We have a special family tree with all of our sentimental ornaments, and we always put it up and decorate it together."
Her French farmhouse Christmas color palette is neutral, but comes to life with one-of-a-kind finds full of European history and farmhouse charm. Unexpected holiday elements include copper and brass serveware, baskets and French confit pots.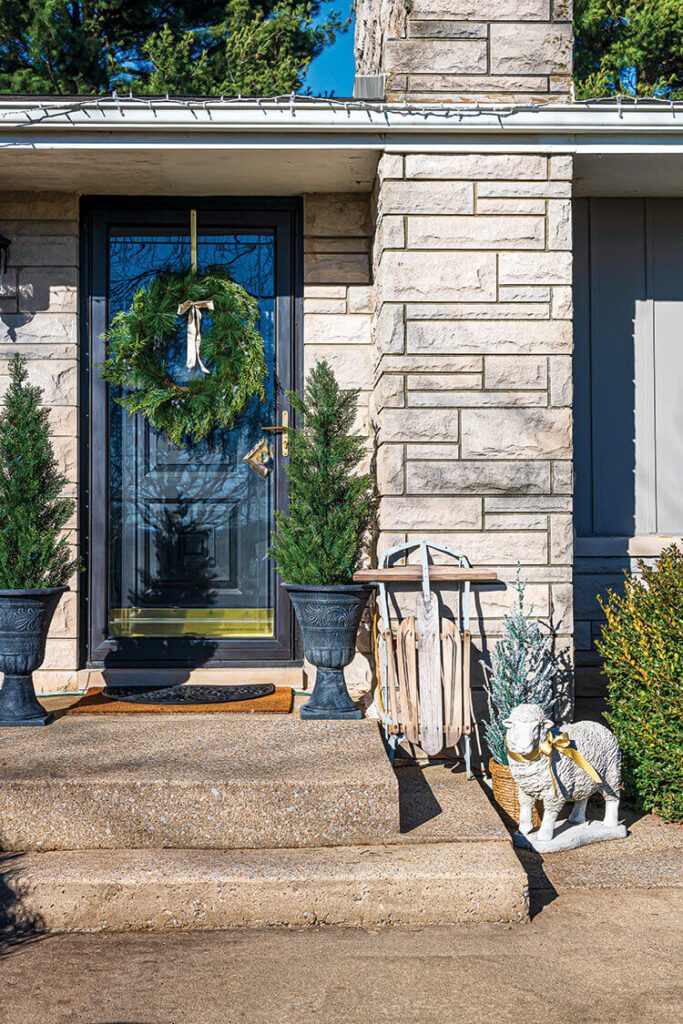 Nothing makes Amy's heart sing more than incorporating antiques into her holiday décor. "Using antiques or vintage items helps your home feel like 'yours' versus something everyone else has," she says. "It's about getting creative, like using French confit pots and copper kettles for the base of a Christmas tree or a holiday floral arrangement."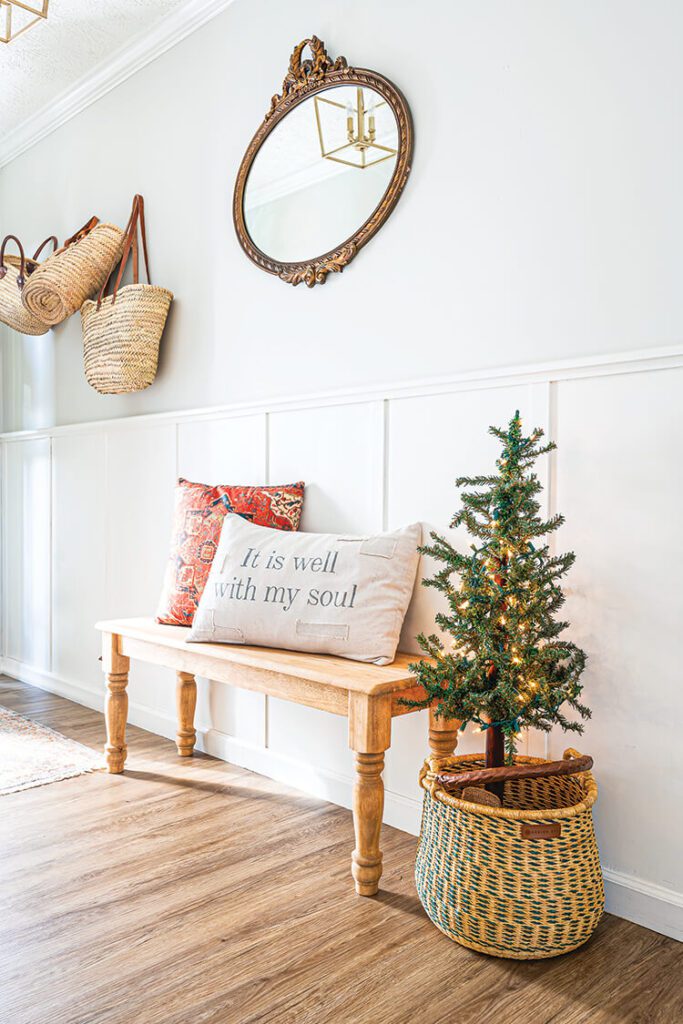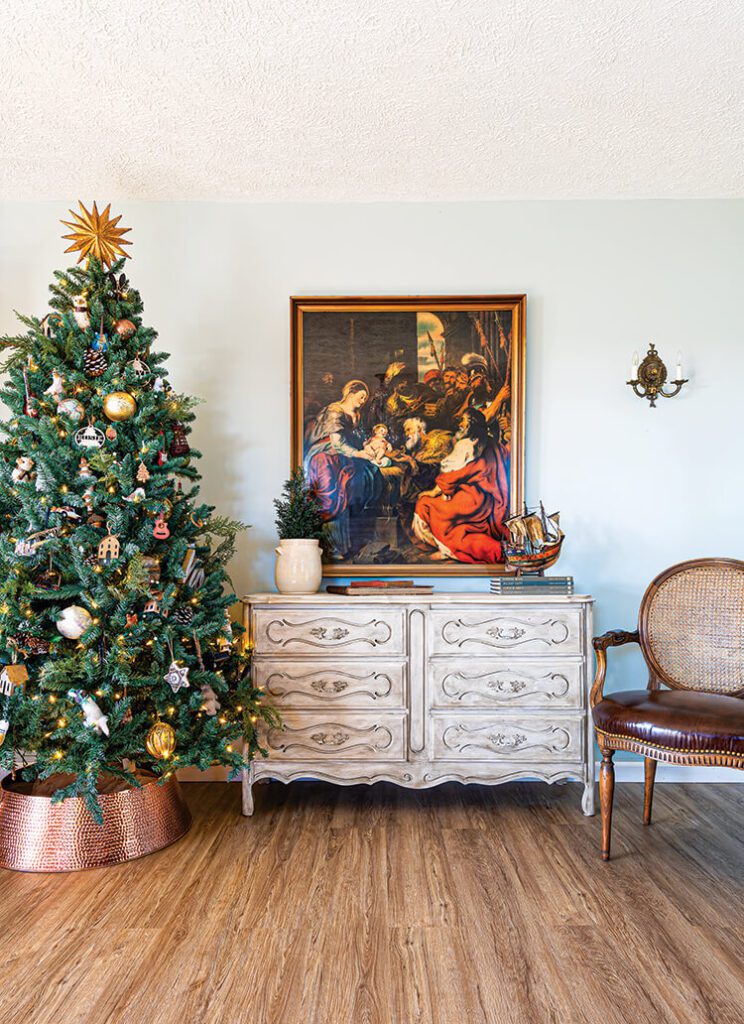 Vintage and Bright
Amy's timeless French farmhouse Christmas décor stays the same year-to-year, but she always challenges herself to use what she has in new ways. "There are a variety of ways I keep our décor fresh," she says. "I change up our ribbon and wrapping paper and bring in real greenery and dried eucalyptus. We try to buy and wrap early so gifts end up doubling as décor.
To update wreaths on a budget, I'll also add a new ribbon every few years and mix in real greenery we cut from my in-laws' tree farm. Some years, I use all of our décor, and other years we keep it minimal."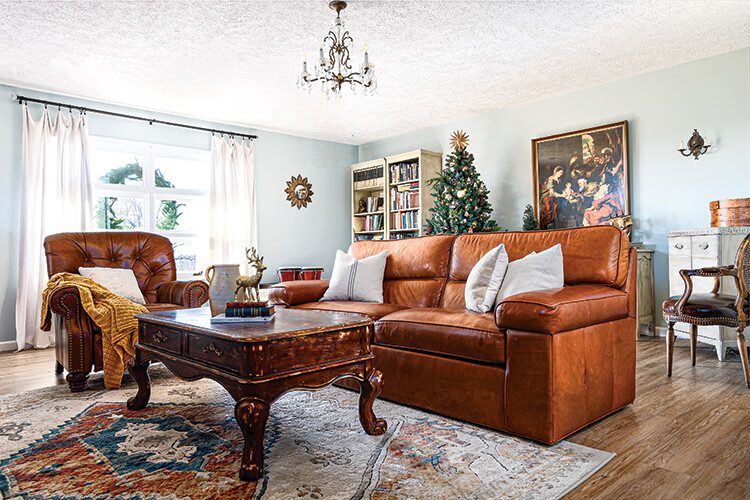 A Vintage French Farmhouse Christmas
The key to Amy's curated holiday décor is a mix of sources. She turns to a range of places like Amazon, Terrain, Zara Home, local businesses and small shops, as well as vintage and secondhand stores.
Then she combines old and new pieces for a truly bespoke look. Her holiday décor veers French because she loves an elegant vibe for her French farmhouse Christmas. The kitchen, mantel and dining room table are the focal points for her décor, which means she can feel Christmas cheer while baking or entertaining.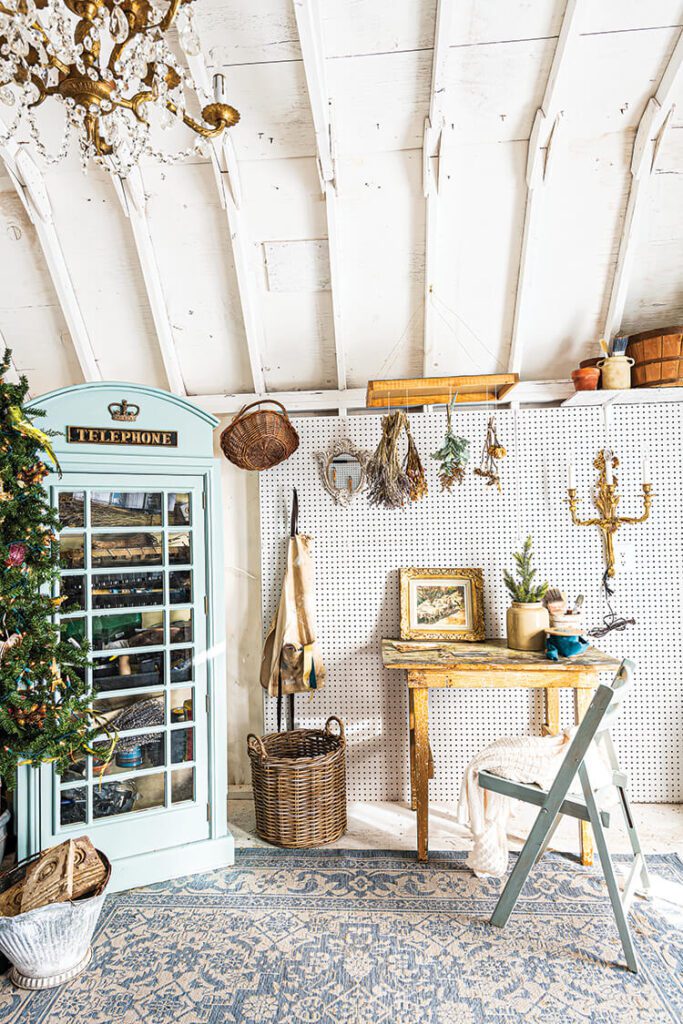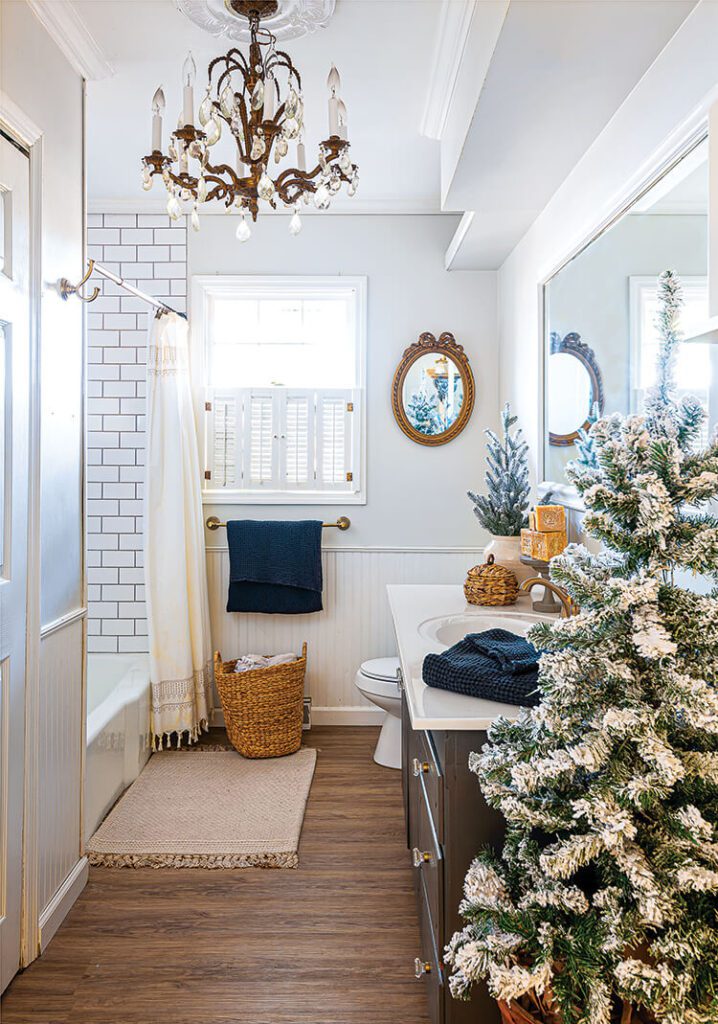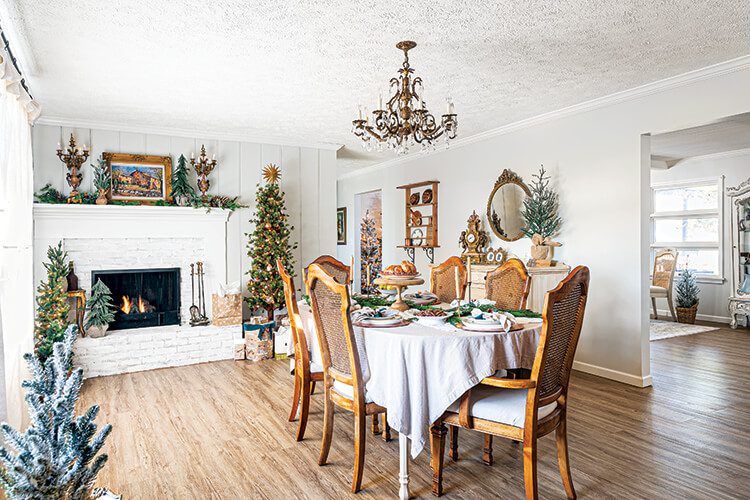 Trees, greenery, tapers, twinkle lights and candles come alive against a backdrop of chandeliers, mirrors and wood-plank ceilings. "The purpose of my design style is to create a warm and authentic French and farmhouse aesthetic."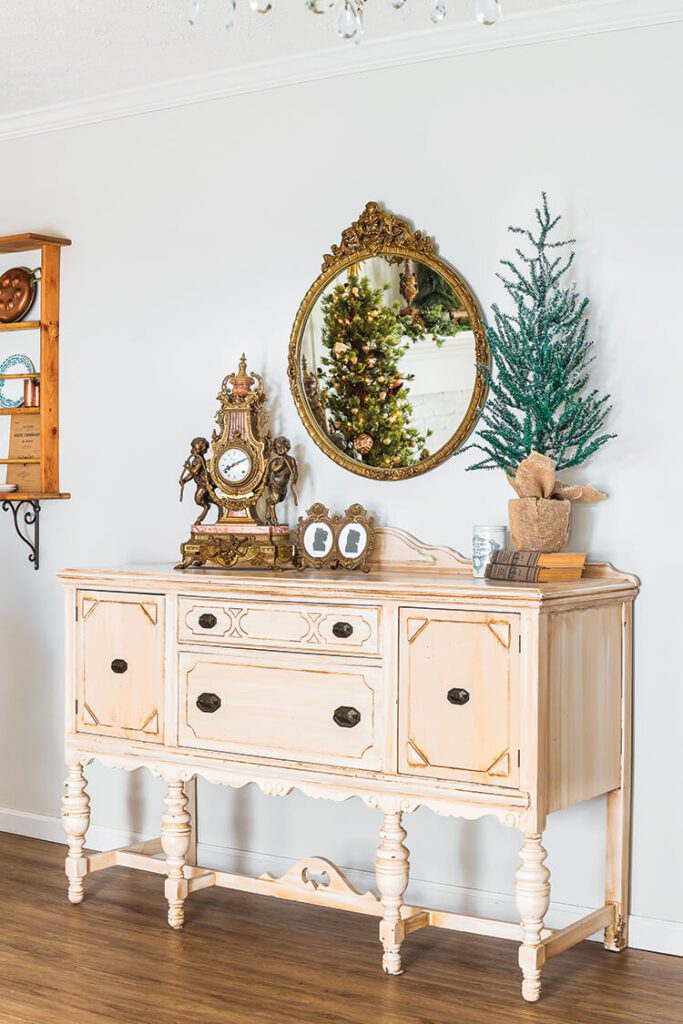 Maison de Mings is a beautiful design story told in French and is just the place to have the very best joyeux Noël.
Amy incorporates authentic French antiques into her home décor for a stunning twist on American farmhouse charm.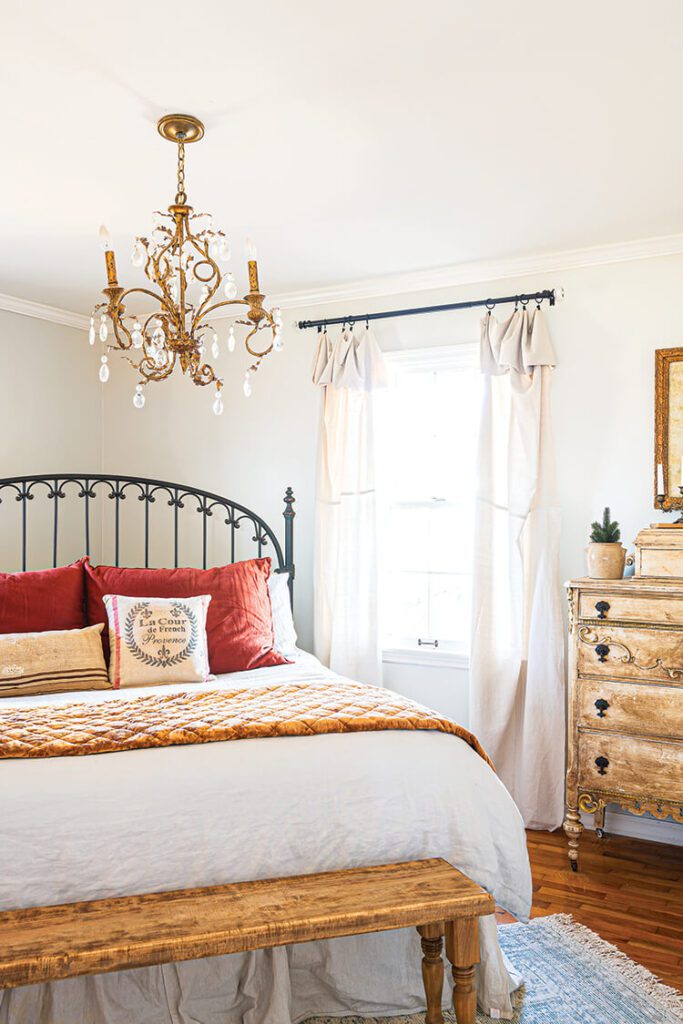 ---
Love the French vibes? Check out this European farmhouse! For more French farmhouse picks, see Amy Ming's French Christmas Décor Wish List. Of course, don't forget to follow us on Instagram, Facebook and Pinterest for more daily inspiration and farmhouse style.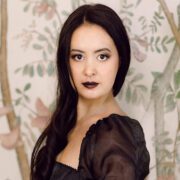 Autumn Krause
Autumn Krause is a writer and young adult author from Orange County, California. Her debut novel, A DRESS FOR THE WICKED, is out now from HarperTeen and she has another book releasing fall of 2023. Her instagram account, @autumnsarahstory, is dedicated to the craft of writing and connecting with other authors. She loves gothic romance and spending time with her husband and two children. Most often, she can be found wearing a black lace dress and boots.