Sleigh Bells Ring in this Festive Texas Home
Photography by Avery Martin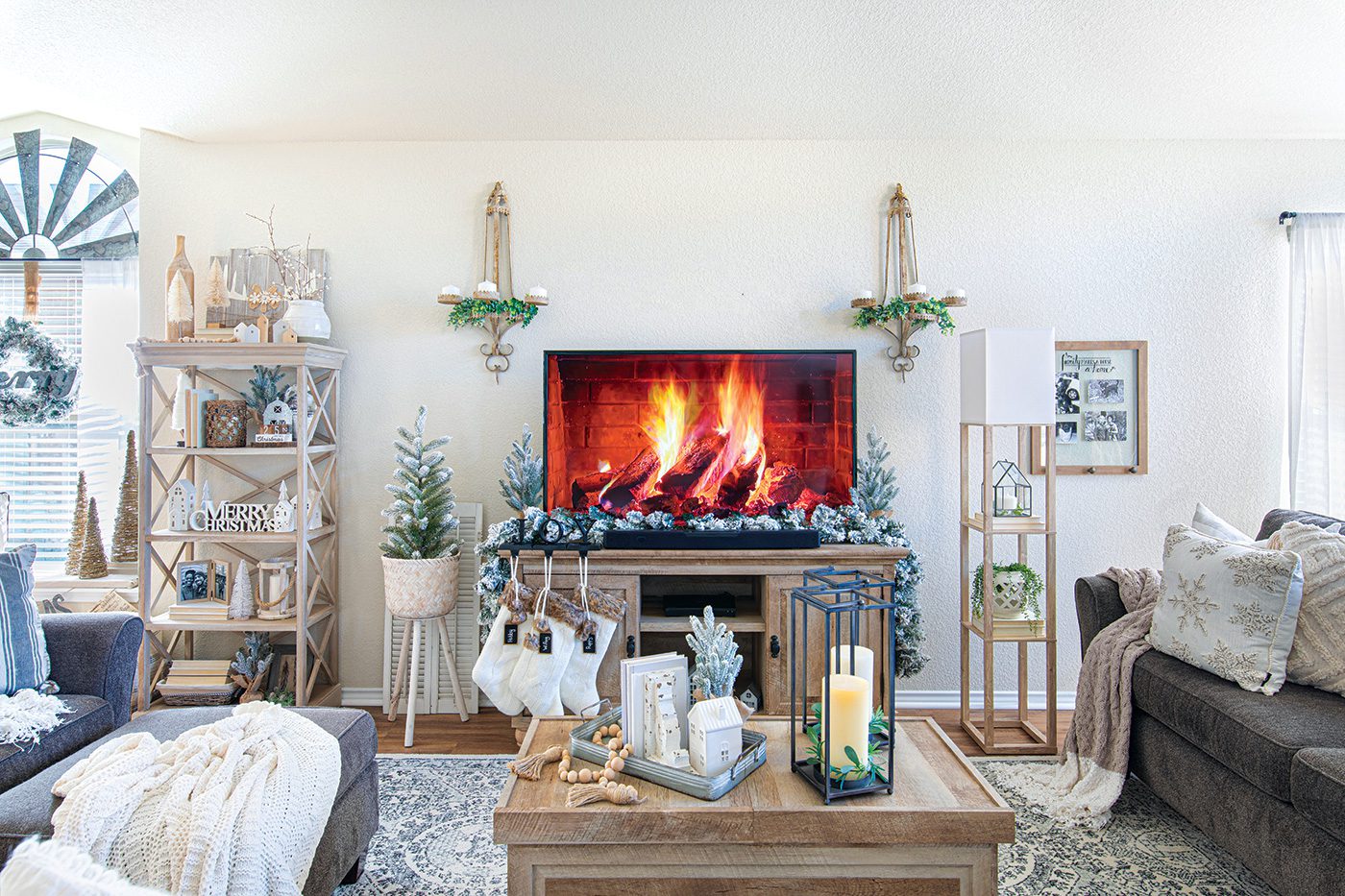 Written by Emily Irby
Photography by Avery Martin
Styling by Tara Edwards
This festive Texas home mixes year-round pieces with cozy Christmas additions.
If it's the day after Halloween, you can find some Christmas enthusiasts pulling the tinsel and garland out of storage and jumping right into the Christmas spirit. That's the case for El Salvador and Tara Edwards, Instagrammers at Our Haven Farmhouse. Granted, it takes them about two weeks to fully complete the task, but once all of the holiday goodies are up, they have two months to enjoy the fruits of their labor.
"We want to be able to enjoy it in its entirety, so the longer it's up the better for us," Tara says. Tara and her husband have been perfecting their cozy design since they purchased their Temple, Texas, home in 2015. Tara's Christmas vision? "My Pinterest board was titled 'Farmhouse, Burlap, Galvanized Christmas,'" she says.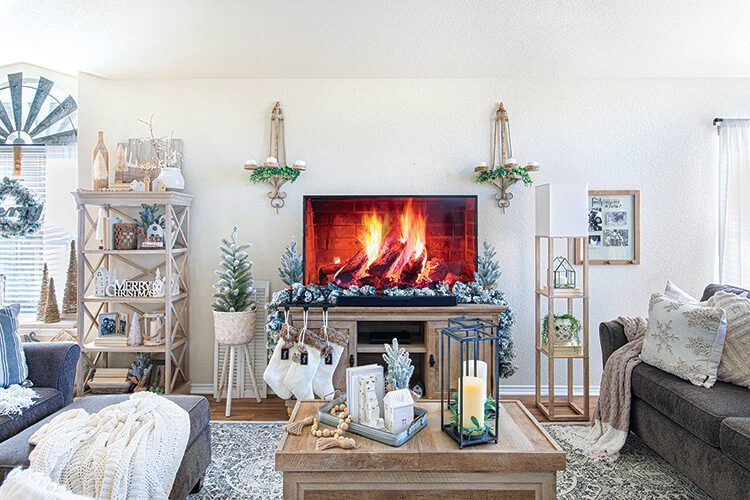 Seamless Transition to Festive Texas Home
Tara is strategic when it comes to where and how she incorporates Christmas décor into her year-round design. Her approach to designing the entryway is to give guests a little taste of what's to come as they make their way through the rest of the home. "I choose nice, clean, sleek pieces that will give my guests an idea of what they're going to experience," she says. The shelving and hooks on the foyer bench are a perfect canvas for the couple's seasonal artistic expression, which means flowers in the spring and flocked trees in the winter.
The bathroom can be a trickier place to decorate for the holidays, but Tara makes it look like a breeze. "It's hard for people to incorporate things that aren't functional in a place that needs to be functional," she says. But she takes advantage of the open shelving to display subtle pieces and then focuses on keeping the rest clean and simple.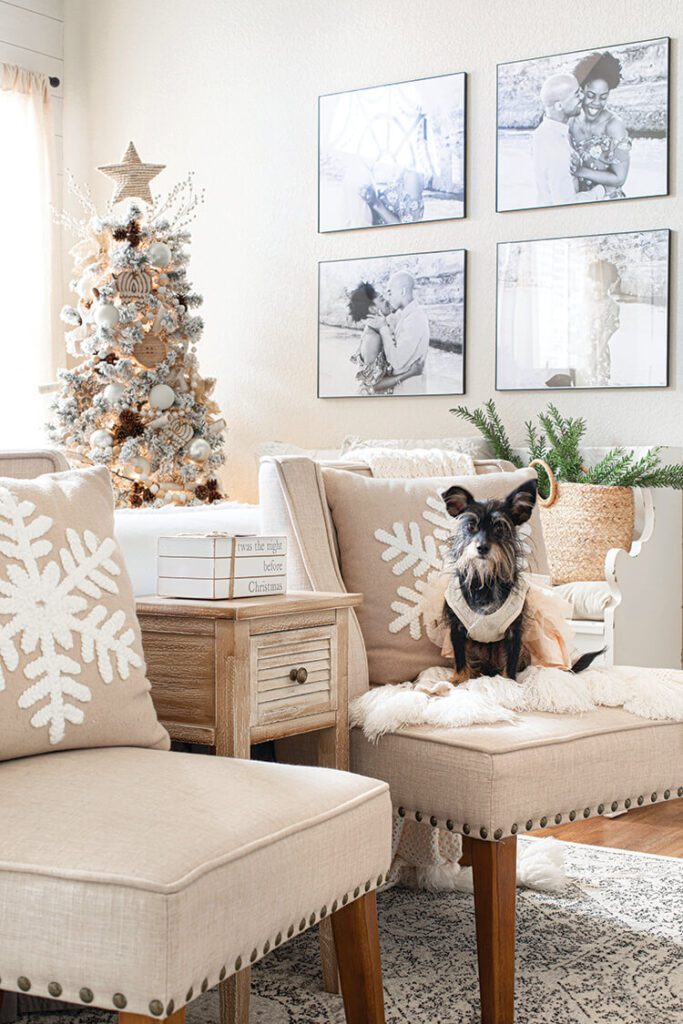 Because her home already has soft neutral tones, it's easy for her to build on that come November 1. "Our house is neutral outside of holidays, and even in fall I like to keep everything neutral," she says. "When Christmas rolls around, winter wonderland is my theme."
She focuses on natural elements, like flocked greenery and pinecones. "It adds a more rustic feel that you have with a farmhouse," Tara says. Soft snowflake accent pillows and a DIY fireplace add to the cozy ambience. But Tara steps up her glam game in an area of the home that she knows they won't use daily, so she can have a bit more fun and worry less about function. "Your dining room table is where you're supposed to go all out. No rules apply," she says. Since the couple uses the kitchen bar most of the time for meals anyway, she doesn't have to worry about messing up her carefully curated table décor.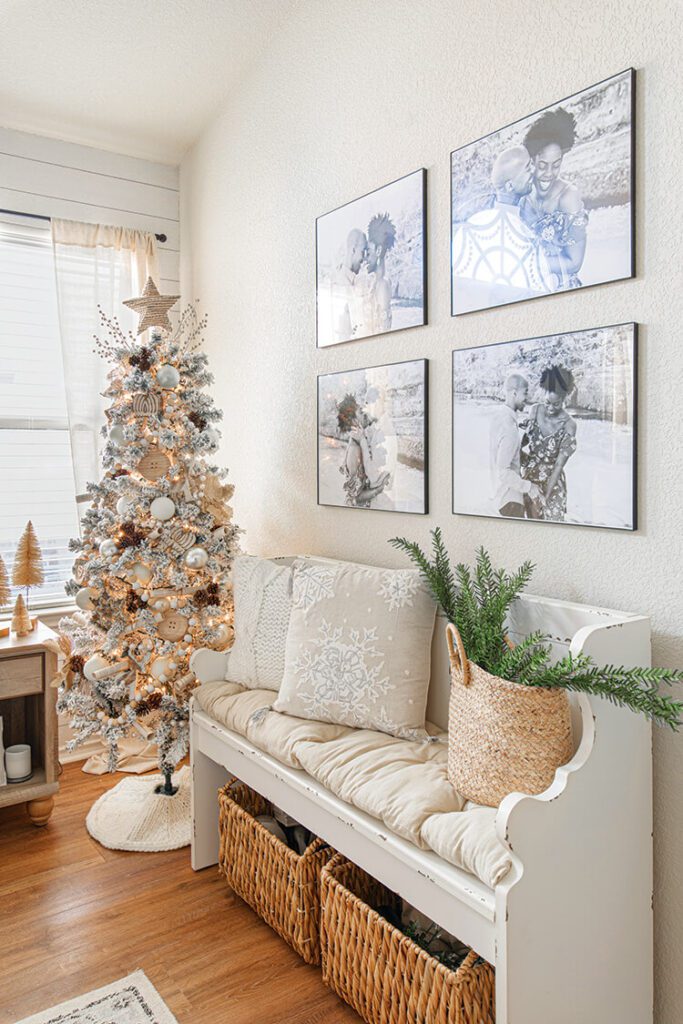 The Art of Layering in the Festive Texas Home
Another area where Tara and El like to add a little sparkle is the Christmas trees—especially the big one in the living room. Tara is particular about the way she layers, starting with burlap ribbon, her "anchor," then moving onto larger ornaments and finishing it off with pinecones and a string of pearls. The multiple Christmas trees, plus the variety of Christmas and everyday décor, make this festive Texas home a special place to spend the holidays.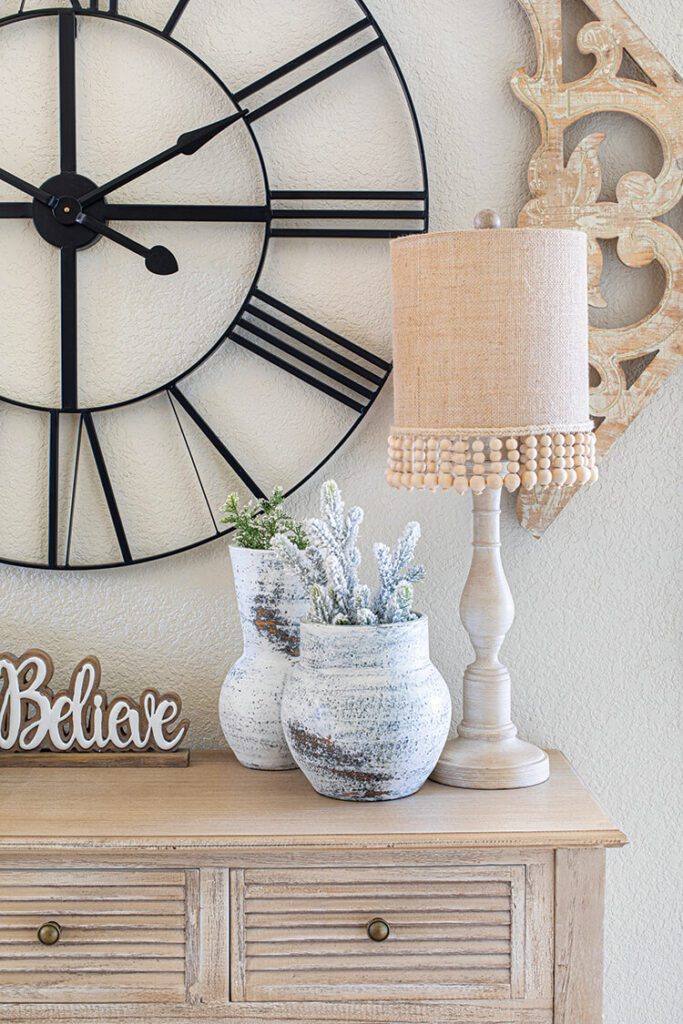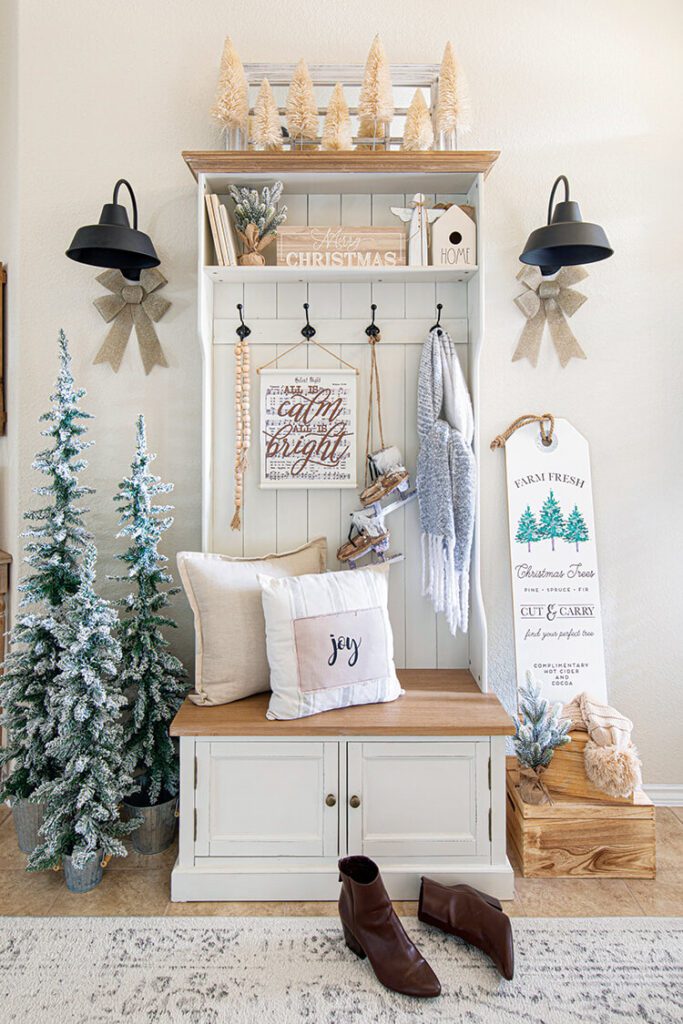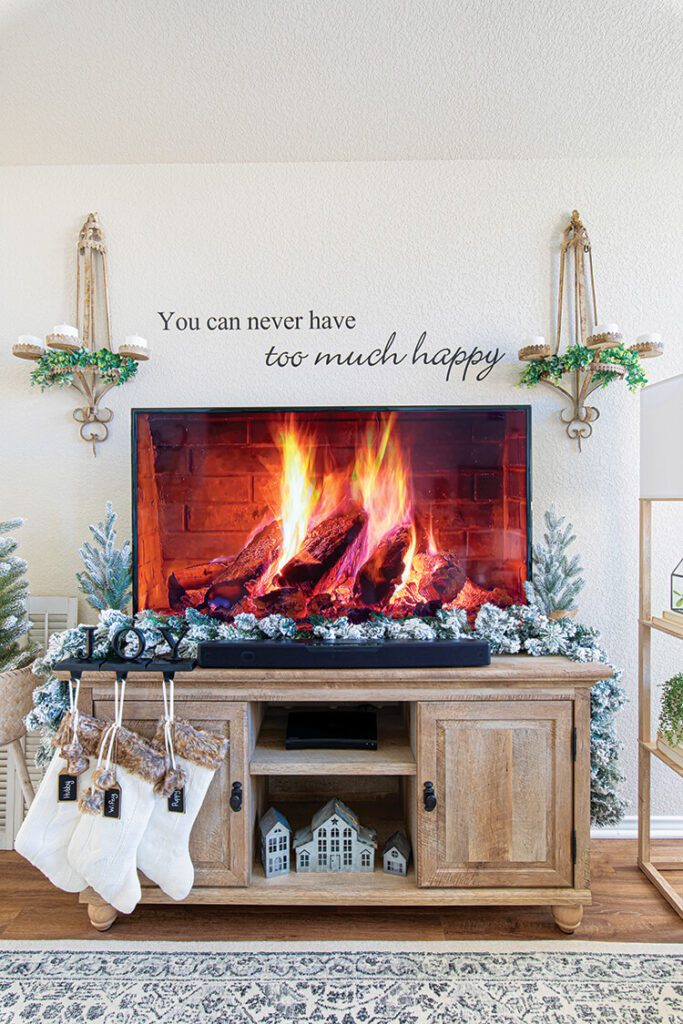 Stockings Hung With Care for a Festive Texas Home
Don't have a mantel in your home to hang stockings from? Try these other places, so Santa can still fill them with goodies.
TV console. If you don't have a fireplace as the center of your living area, it's likely you have a TV there instead. Hang your stockings there, and they'll still be at the center of your living spaces.
Stairs. This is arguably as classic as hanging them from the mantel. Wrap some tinsel and garland around the banister to complete the timeless look.
Ladder. If you don't have stairs, a ladder is the next best thing. In fact, not only can you hang your stockings from it at Christmastime, but you can also use it the rest of the year for blankets and other décor.
Wall. If you're staring at an empty space and wondering what to do with it, wonder no further. Stockings can take the place of paintings around the holidays, and if you use command hooks, there's no need to put extra holes into the wall.
Window. Sometimes you want to show off your décor to the whole neighborhood. A window is the perfect place to do that. Hang your stockings in your front window to put them on display for visitors inside and passersby.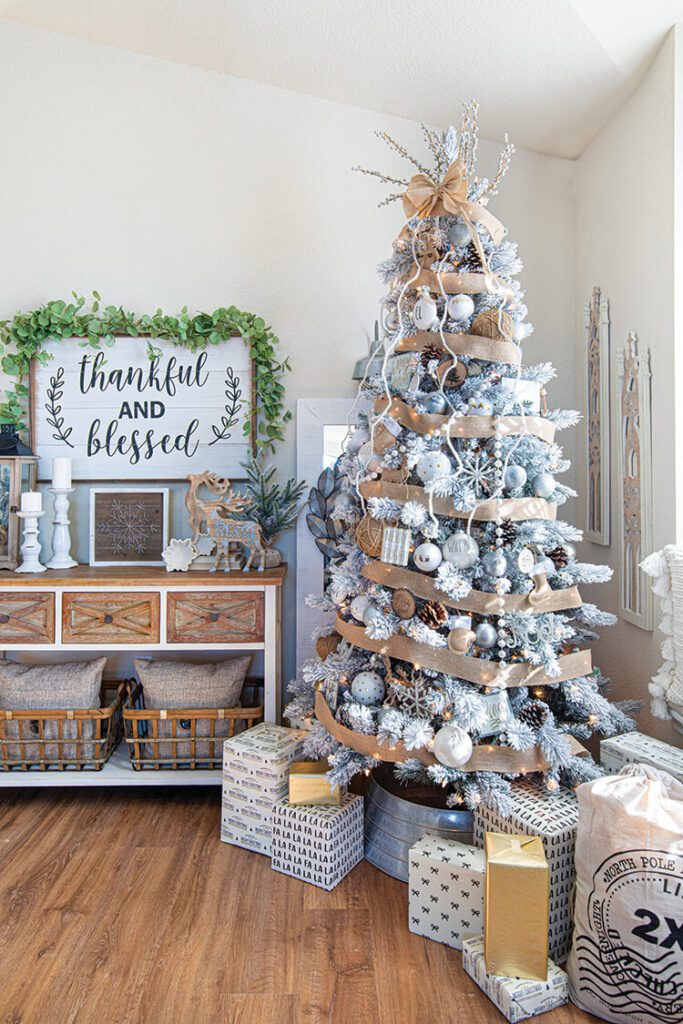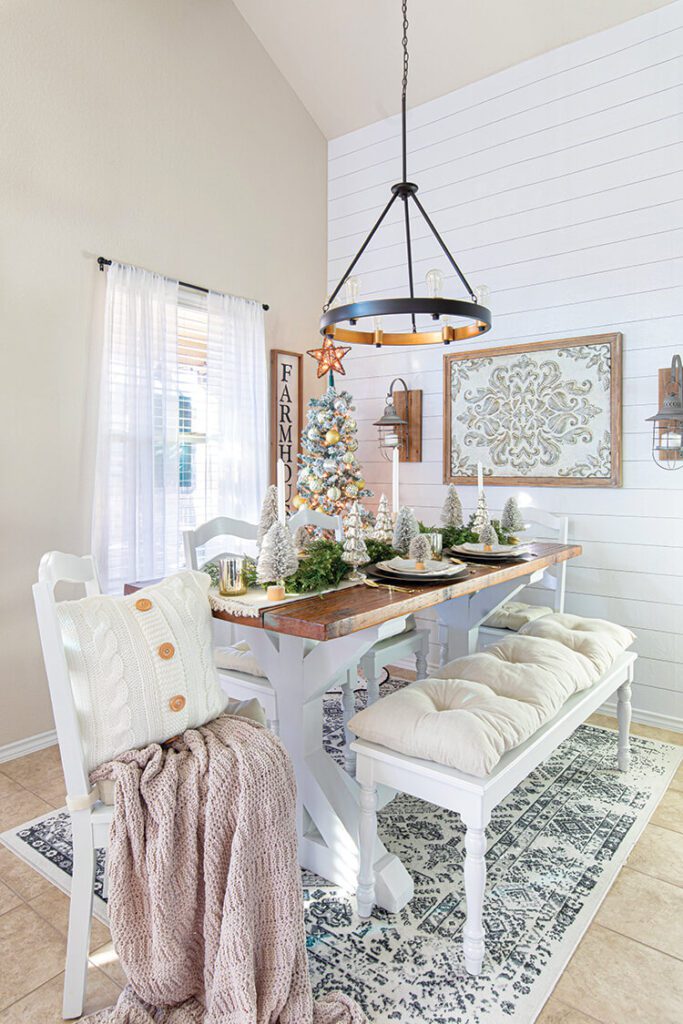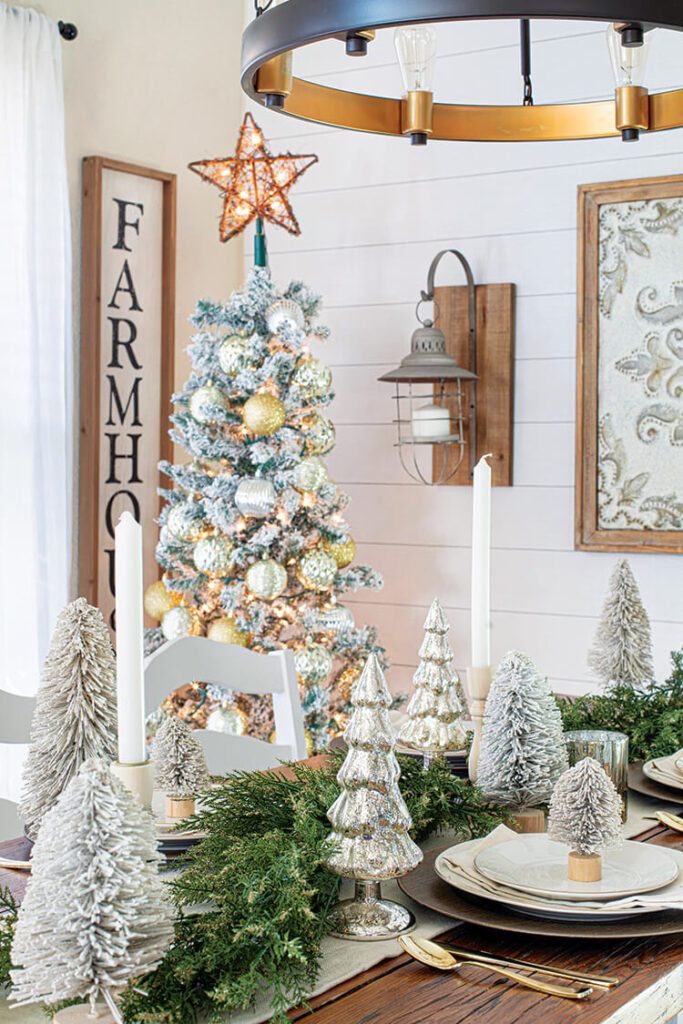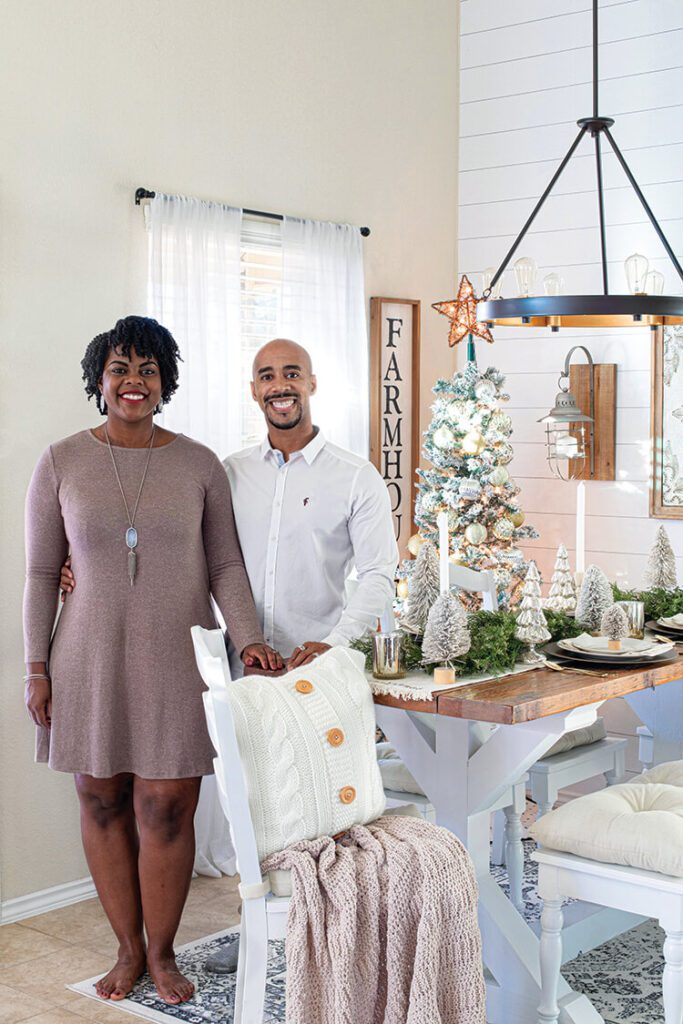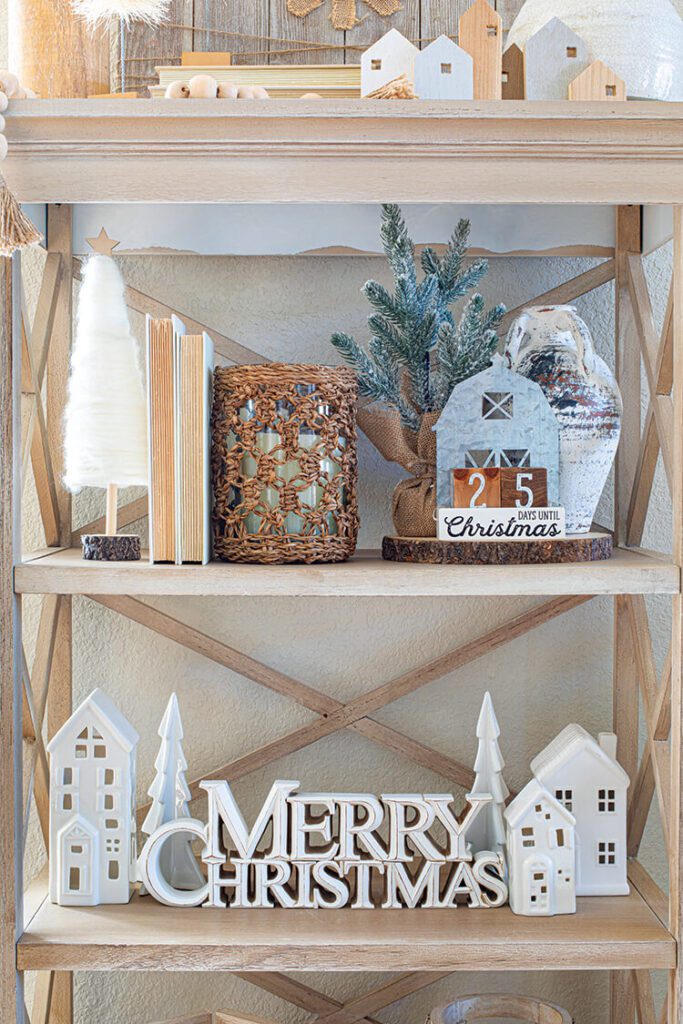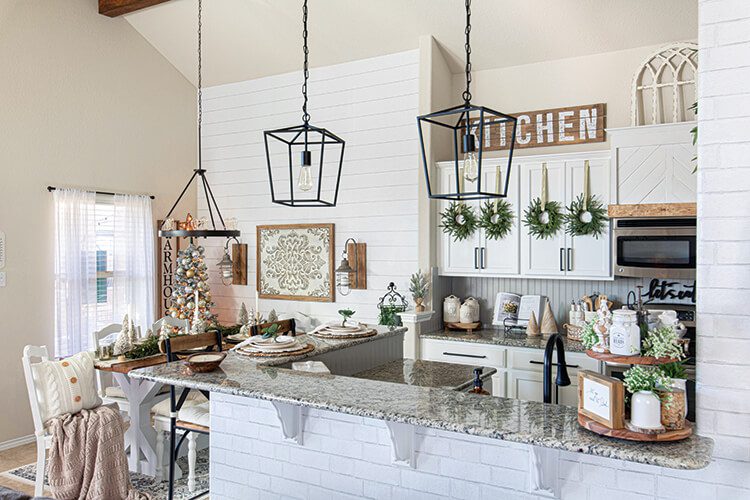 Kitchen Cabinet Christmas Wreaths
Hang these small but mighty decorations on your kitchen cabinets, the doors in your home or even on mudroom locker doors.
What You'll Need:
Miniature wreaths
Ribbon of choice
Adhesive hooks
What You'll Do:
Hang an adhesive hook on the inside of each door. Depending on the style of the clip, you may need to secure it upside down so the ribbon will catch on it.
Measure where you want your wreaths to hang on the cabinets (make sure they won't be in the way of any handles). Then double this measurement, and add an extra 4 inches before you cut. Remember, you'll need enough to wrap around the top of the cabinet to reach the hook on the other side.
Because Tara's home has soft neutral tones, it's easy for her to build on that come November 1.
Loop the ribbon through the wreath so the wreath hangs in the middle; then secure the ends to the hook on the back of the cabinet door.
Continue with the rest of the wreaths, making sure to measure where they'll hang so your design is symmetrical.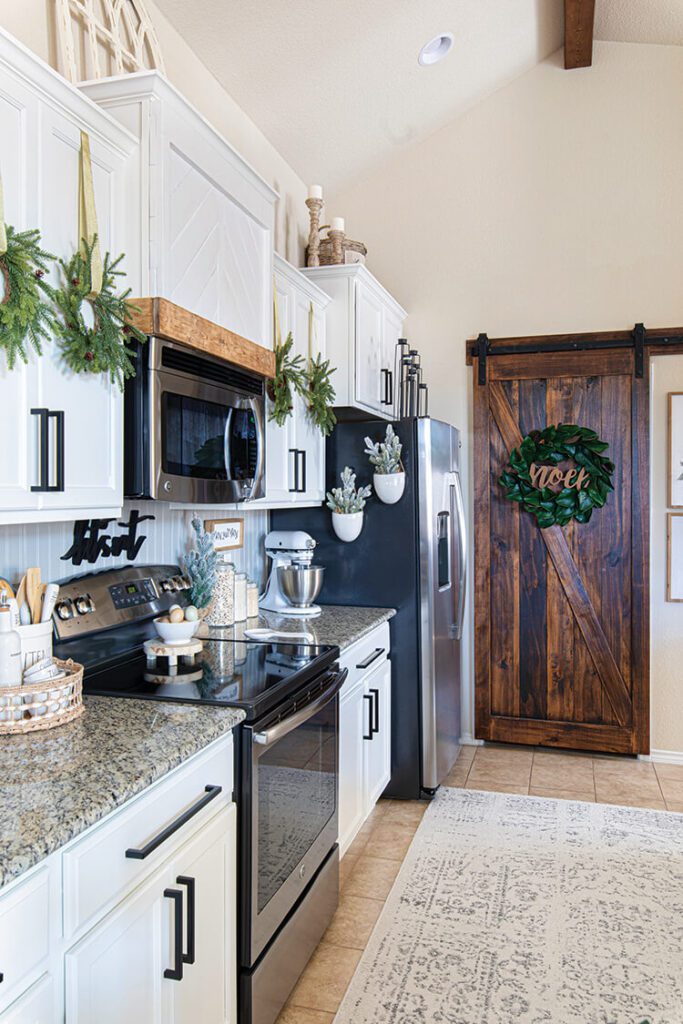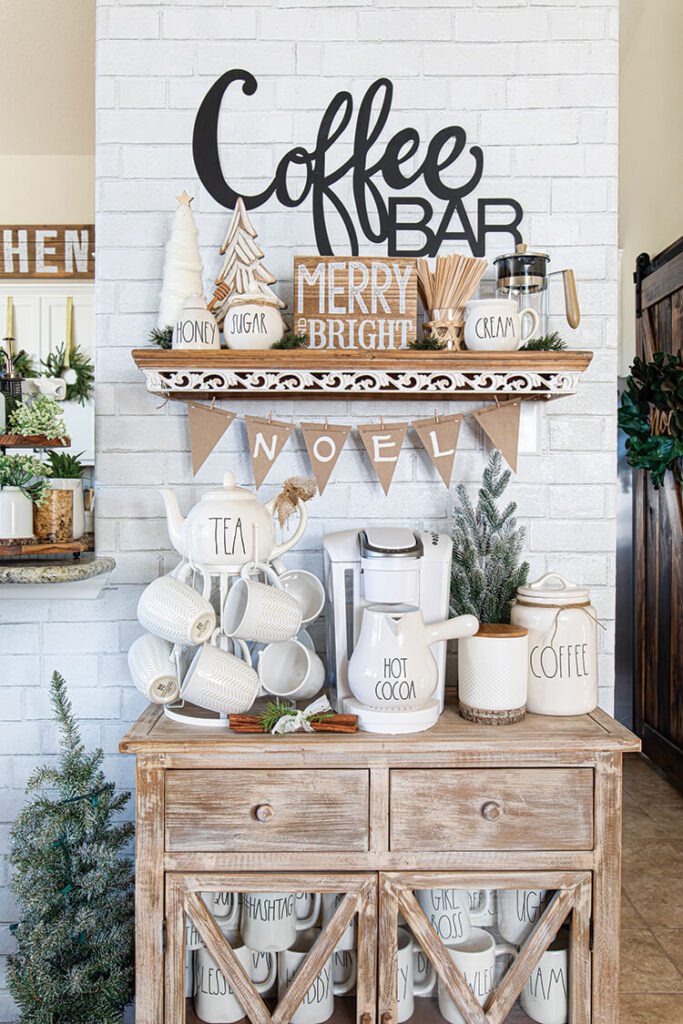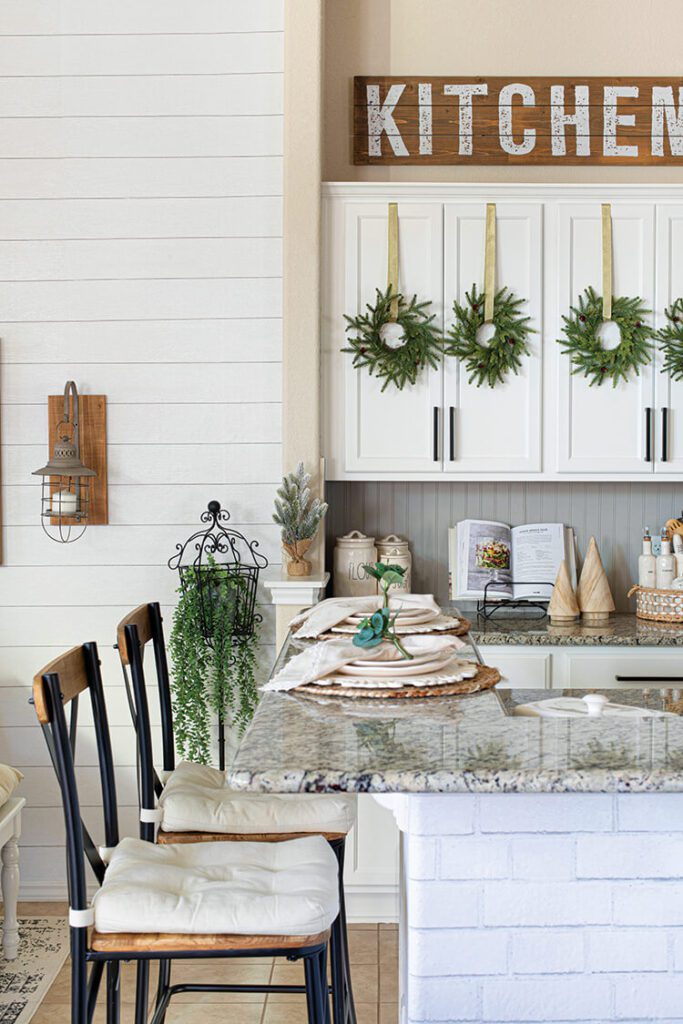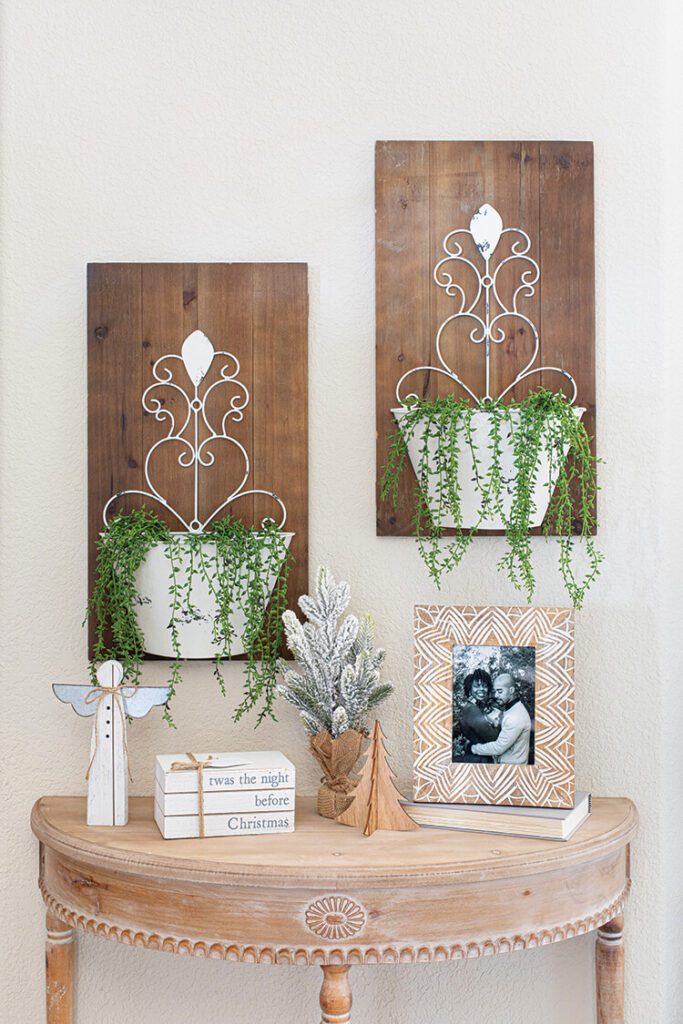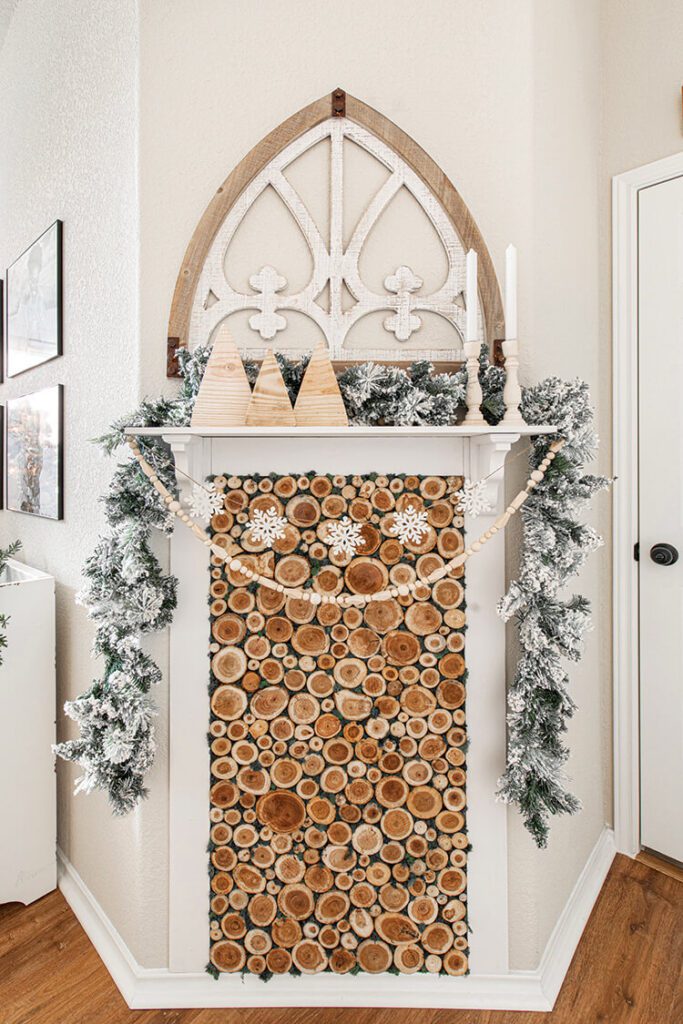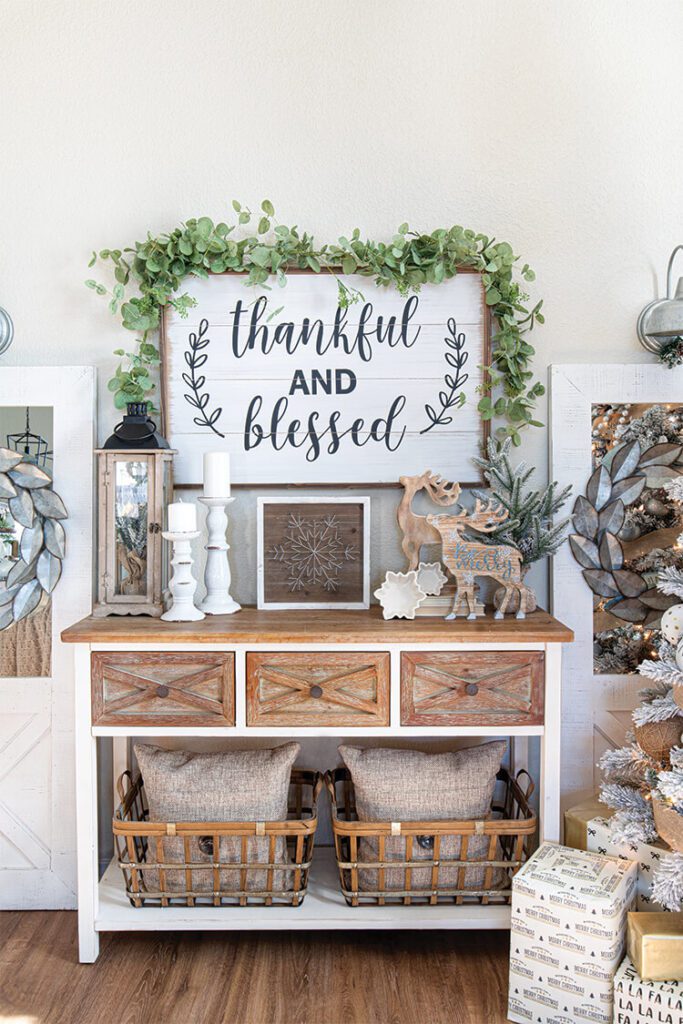 How to Style Your Tabletop
Set a tablescape for the season; it's a great way to add décor to your dining room. Here are 4 tips to get the most out of your table.
Use what you have. You don't need to do a complete overhaul when the holidays roll around. If you have any items that will complement your Christmas entertaining pieces, keep them as the core of your design and add accents around these.
Play with height. Taller pieces, such as candlesticks, lanterns and signs, will elevate your space, while smaller pieces like ceramics, figurines and miniature trees, balance it. Try not to crowd too many smaller pieces in so it ends up looking cluttered.
Classics with a twist. For a modern twist on the typical pine or cedar garland, include a few branches of another green like eucalyptus. From afar, it'll look like your typical Christmas greenery but will add more depth to the space.
Don't limit yourself. Don't be wedded to what you think a Christmas table "should" look like. You don't have to stick to one motif or color palette to make your design look cohesive. You can incorporate multiple elements, like Tara did with her trees, snowflakes and deer, as long as the tones and materials complement each other.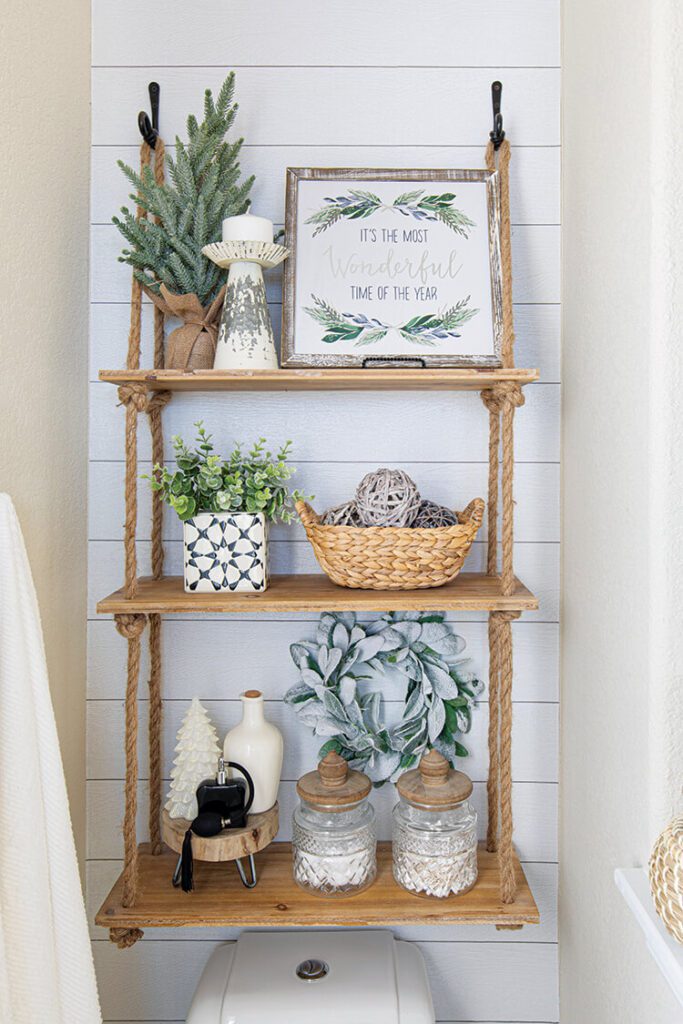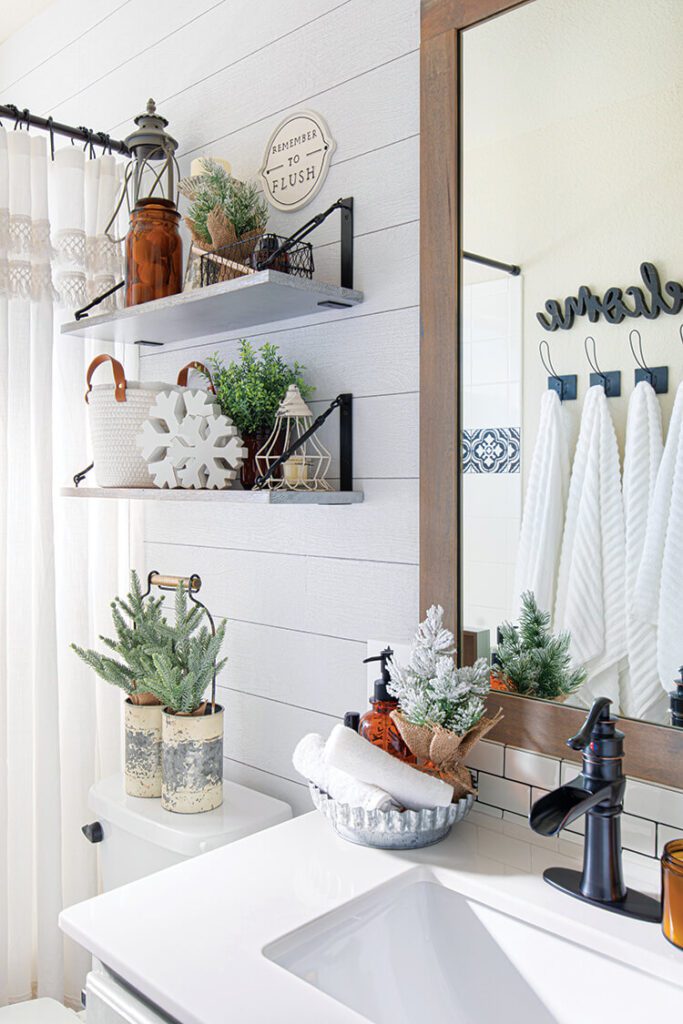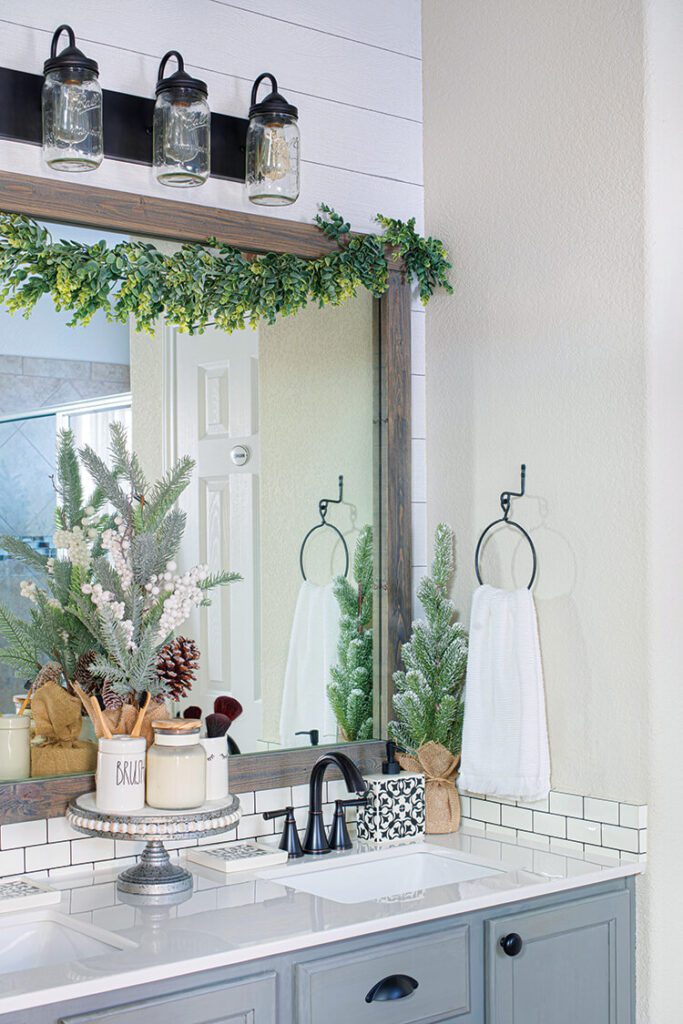 Love this festive Texas home? Keep the holiday inspiration coming by reading 4 Tips for a Neutral Christmas and Holiday Decor In This Festive Farmhouse. Of course, don't forget to follow us on Instagram, Facebook and Pinterest to get your daily dose of farmhouse inspiration!