This Victorian Home Gets a Farmhouse Refresh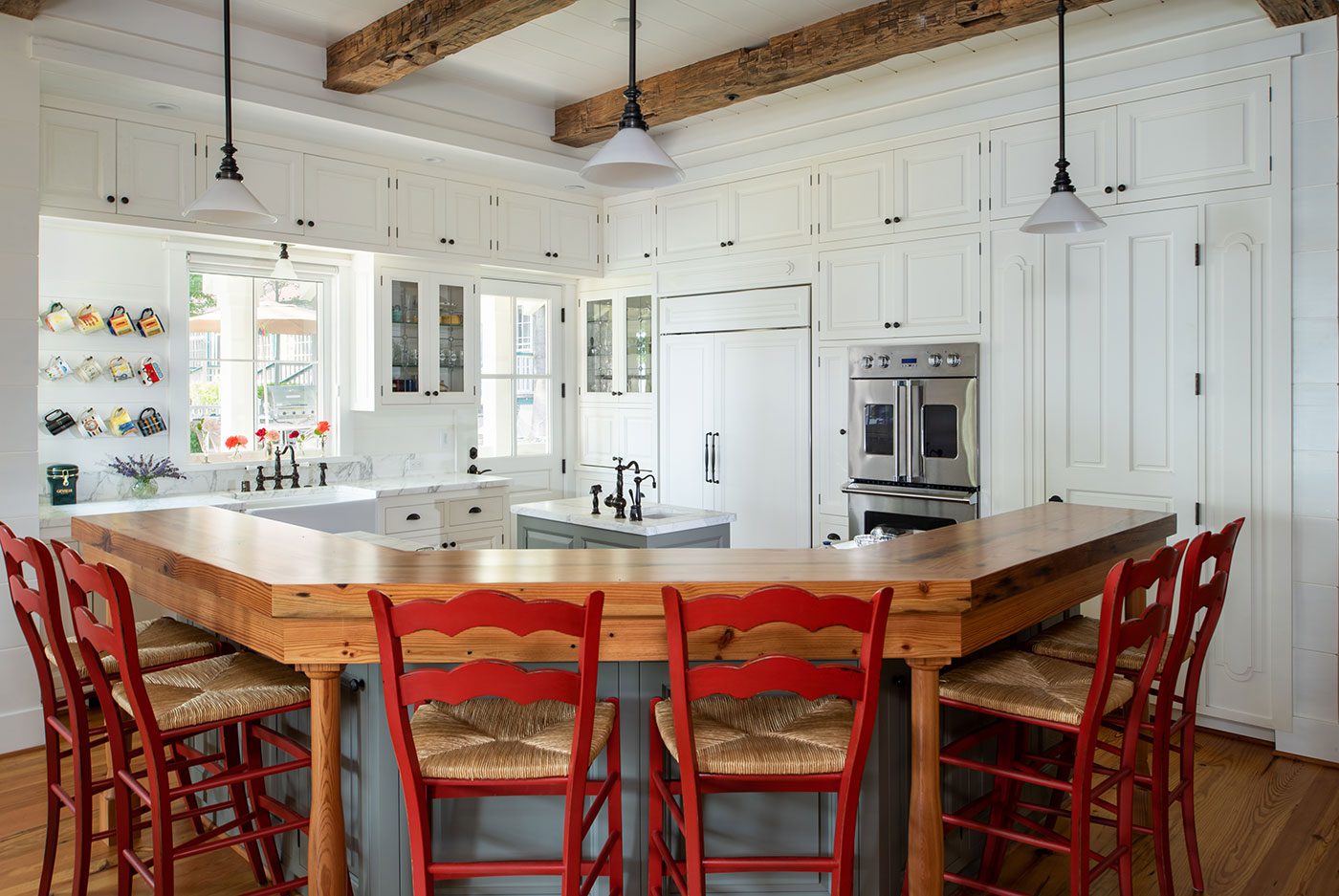 Discover how this historical Lake Tahoe, Nevada home got warmed up with beautiful rustic wood for a farmhouse refresh.
Located in Glenbrook, Nevada on Lake Tahoe, a Victorian-era home originally built in 1863 got a farmhouse refresh. Principal Architect, Dennis E. Zirbel, and Natalie Zirbel, Interior Designer, of Zirbel Design oversaw the significant design choices. This included recreating the home's original carved wood detailing, adding wood paneling to the walls, and refreshing the furniture and other design elements.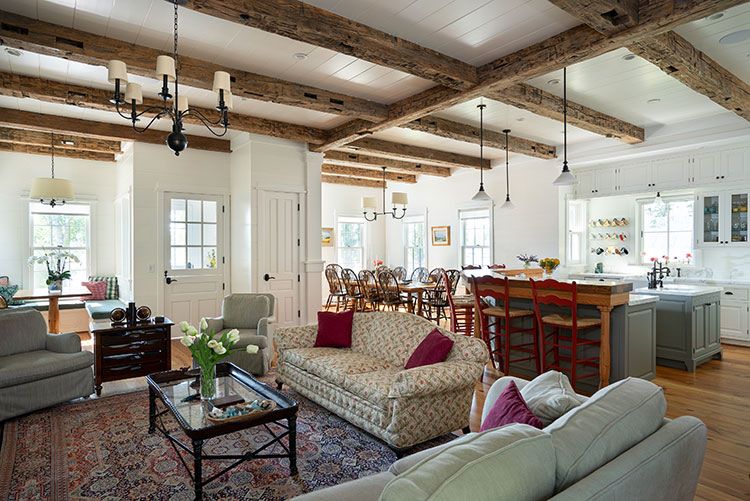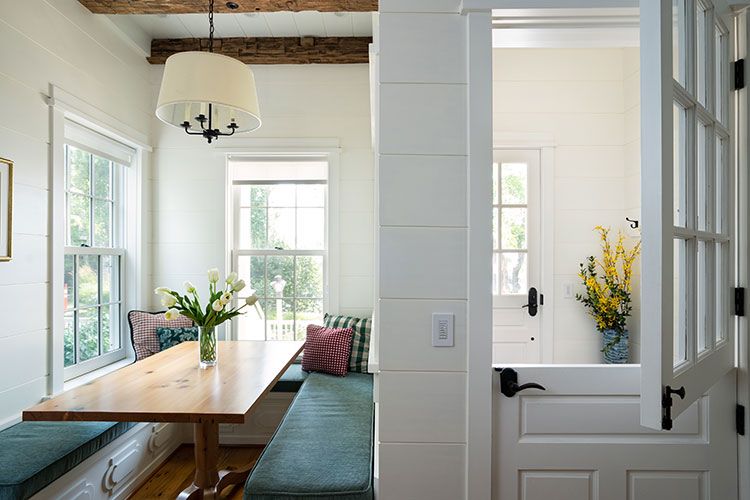 Living History
This vintage farmhouse home, dubbed by its owners as The Lake Shore House, is important for its connection to history. "One exciting fact about the Lake Shore House is that Mark Twain stayed there on several occasions. He makes note of it in his writings, including in his book 'Roughing It,'" Natalie says.
The homeowners consider themselves the current custodians of this historical home. Hence, their main priorities were to restore and remodel the Lake Shore House with a farmhouse refresh while keeping it historically accurate.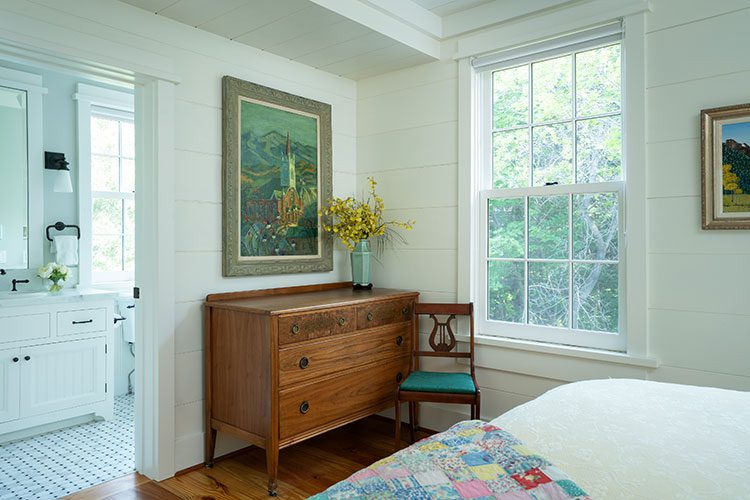 Light and Bright
But the beauty of the home is of course deserving of attention. "The simple detailing of this Victorian home is what gives [the house] such a fresh farmhouse feel," says Natalie. While Victorian homes are known for their grandiose accents, this home offers modest wood carvings and open spaces.
Their main goal with the farmhouse refresh was to restore the historical features. But they also wanted to provide a fresh feel that meets modern function. "The homeowners asked that we make the home feel 'bright and happy.' It was a wonderfully refreshing design goal," Natalie says.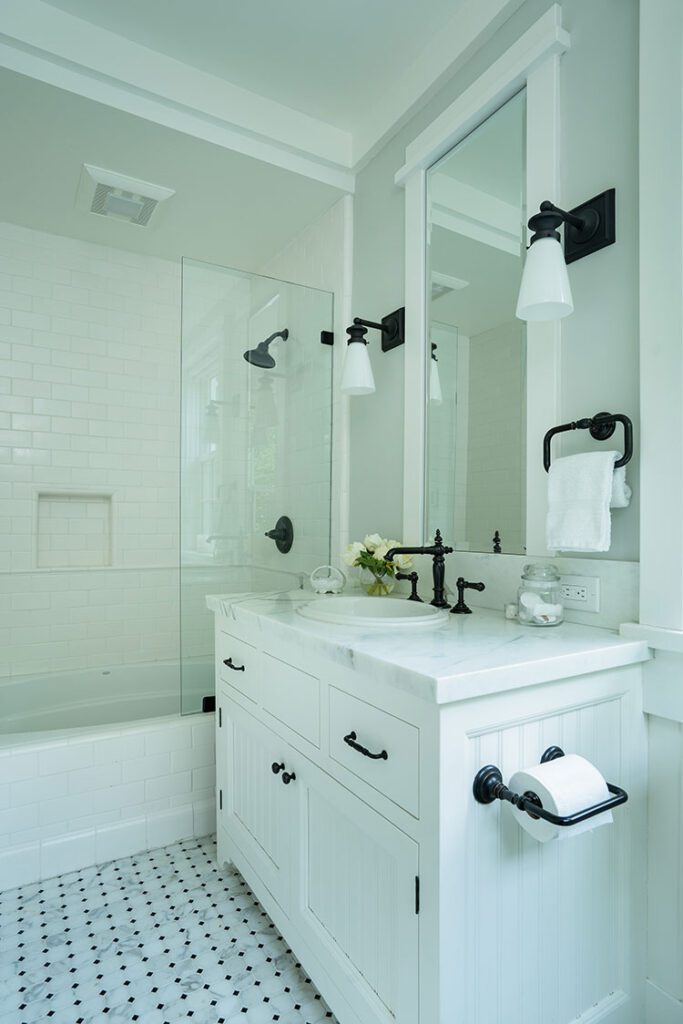 Inside the home, Dennis and Natalie opened up the existing living, kitchen and dining areas. This became "The Great Room," combining several spaces into one. This new room extended a modern function of opening the floor plan, breathing new life into what was dark Victorian interiors. Victorians tended to prefer many separate, smaller spaces individualized for each room's purpose. Thus, a farmhouse refresh needed some wide-open spaces.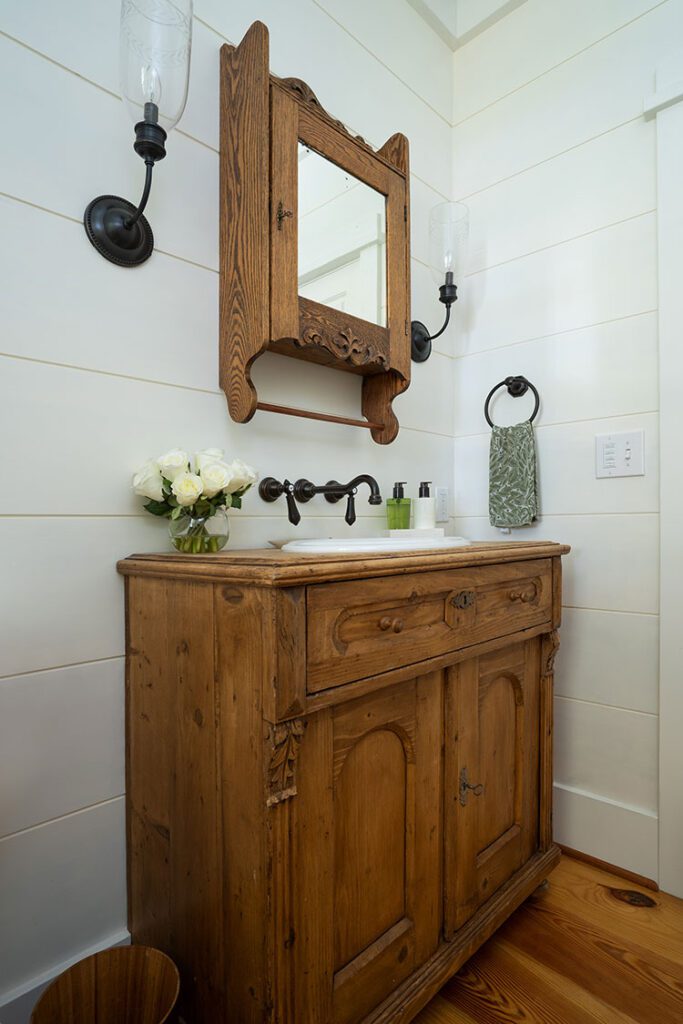 Farmhouse Refresh
Surprisingly, the dramatic use of wood befits the home's original owner, the region's first sawmill owner in the 1800s. Enhancing the historic qualities of the home, Dennis and Natalie wanted the farmhouse refresh to incorporate wood detailing. "We added reclaimed joists in the ceiling of the new Great Room to recognize the history of the lumber industry," says Natalie.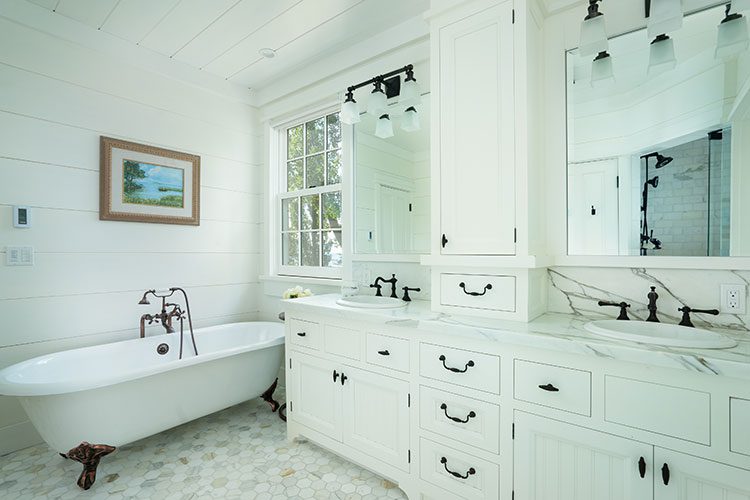 History aside, this remodel gives a stunning new take on farmhouse style. "The Lake Shore House, once a rundown, albeit prized piece, of history, is once again a site to behold. We are so honored to have been a part of the restoration and transformation that has made the Lake Shore House the beautiful, celebrated place it is today."
---
Love vintage styles? Check out this history of vintage posters and how to collect them! Of course, don't forget to follow us on Instagram, Facebook and Pinterest to get your daily dose of farmhouse inspiration!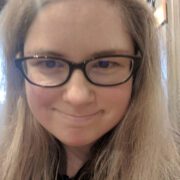 Michelle Mastro
Michelle Mastro is a freelance writer and editor. She covers lifestyle, parenting, travel, food, and health/wellness topics for magazines (and their websites). She especially loves writing about homes and has a deep affection for farmhouses of all kinds. She is currently based in the Midwest but loves to travel as much as she can. You can follow her on Twitter, LinkedIn, and Instagram.