The Perfect Farmhouse Kids Gifts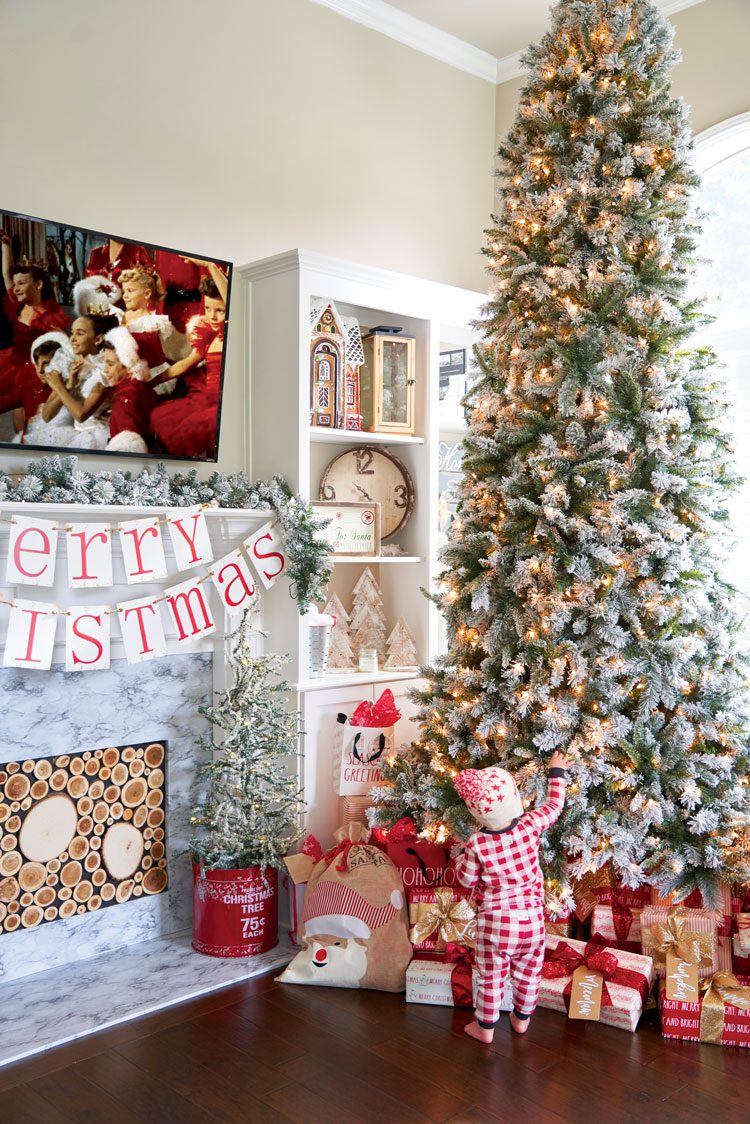 Image by Nick Mcginn
Looking for kids gifts this year? We've searched high and low to bring you some of the most unique farm-themed children's Christmas gifts and stocking stuffers this season. Our roundup includes reimagined classics, nifty new toys and perhaps a few gift ideas you hadn't thought of! We've selected picks ranging in price to make your kiddos' holiday dreams come true, while ensuring you don't have to break open the piggie bank!
---
Here at American Farmhouse Style, we absolutely love to share our finds from around the web with you! That being said, you may notice that some of the links in this article are affiliate links. This means that if you click through and make a purchase, AFS receives a small commission at no extra cost to you! Truly a win-win!
---
Classic Toys with a Fun Twist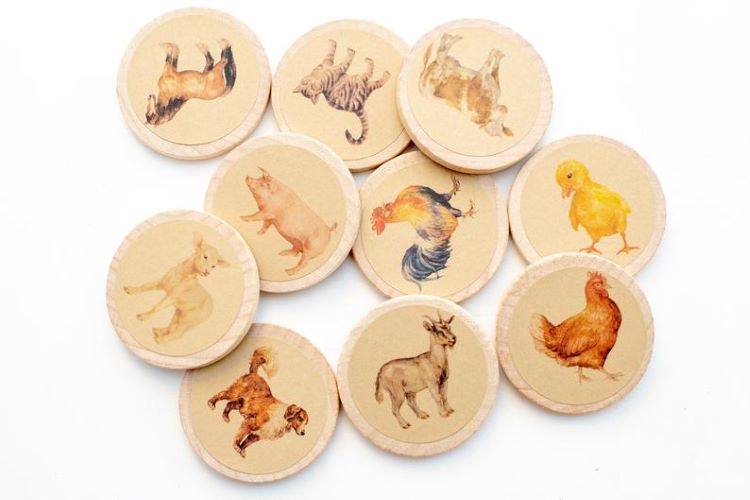 Definitely a return of a fun classic, this matching game from The Buttercup House will keep your kiddos amused for hours. Flip over the 20 pieces so the images face down, and then begin flipping each of the wood coins over one by one until you find all the matching farm animals. Flip to find a horse and then a chicken? Start again!
Added bonus: The Buttercup House will personalize this cute stocking stuffer by adding your child's name to each coin. Drawstring, linen bag included for storage.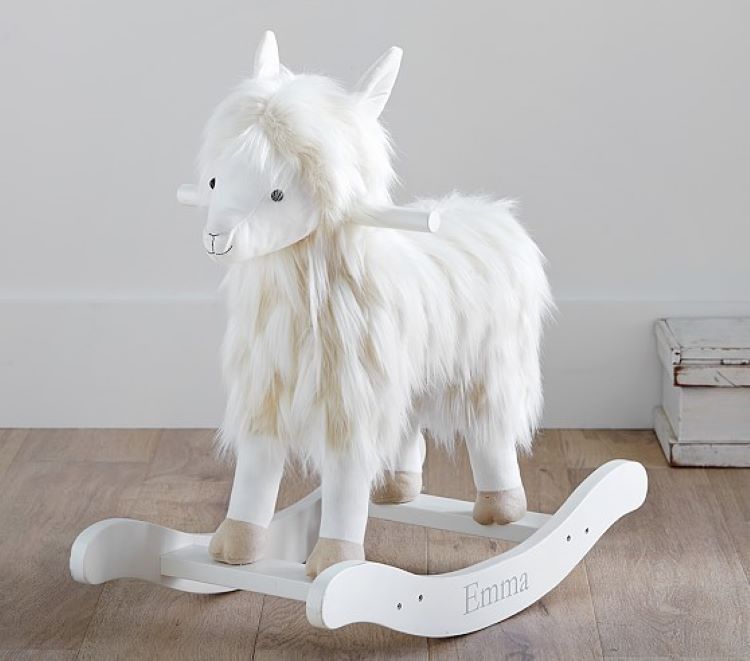 Get a fun twist on a classic rocker. Why get the standard horse rocker, when you could surprise them this Christmas with a llama rocker? Did you know llamas could rock, too? Sturdy and made with a faux fur finish, this rocker from Pottery Barn kids will send kiddos on a fun ride without leaving the nursery. You can personalize this gift, too. Ideal for ages 18-36 months.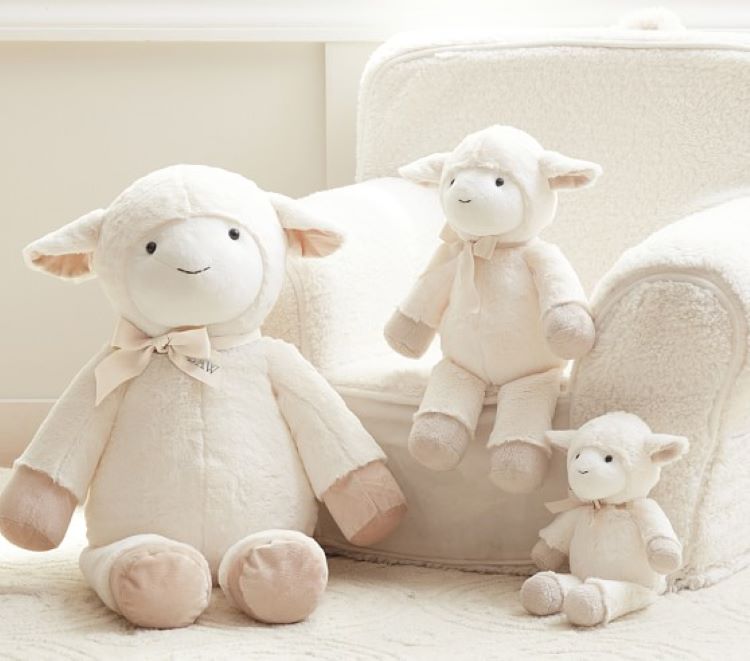 These lambs are darlin'! One of many sweet kids gifts, this little lamb will keep your own little one comfy all winter. And with so many sizes, you can chose the lamb perfect for your child's growth stage. Shell is extra soft polyester short fur, making this stuffed toy great for cuddling. You can also personalize this gift by adding your child's name to the ribbon.
Fun on the Farm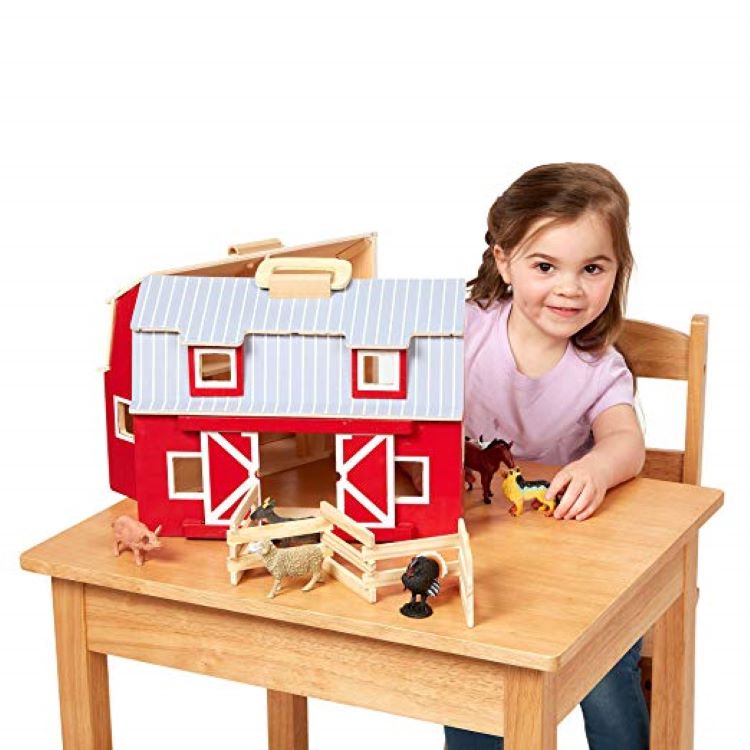 Farmhouse style is all about practicality and durability, while mixing classic and modern. With this Fold and Go Wooden Barn set, you get a toy full of farmhouse style, perfect among many other kids gifts. Forget the shoddy plastic of other toys because Melissa & Doug's Fold and Go Barn is meant to last. Plus, it's great for travel. Pack up the barn with all 7 farm animal figurines for easy storage.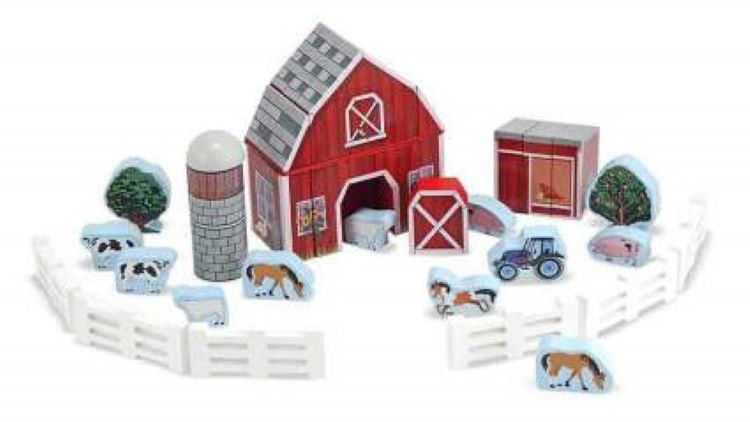 Another Melissa and Doug toy, this 36-piece play set is made of high-quality materials and is meant to last years of playtime. Stack up the wooden blocks to reveal a classic red barn and other farm essentials (pigs, shed, tractor, trees and more). Add this toy to your kids gifts this year!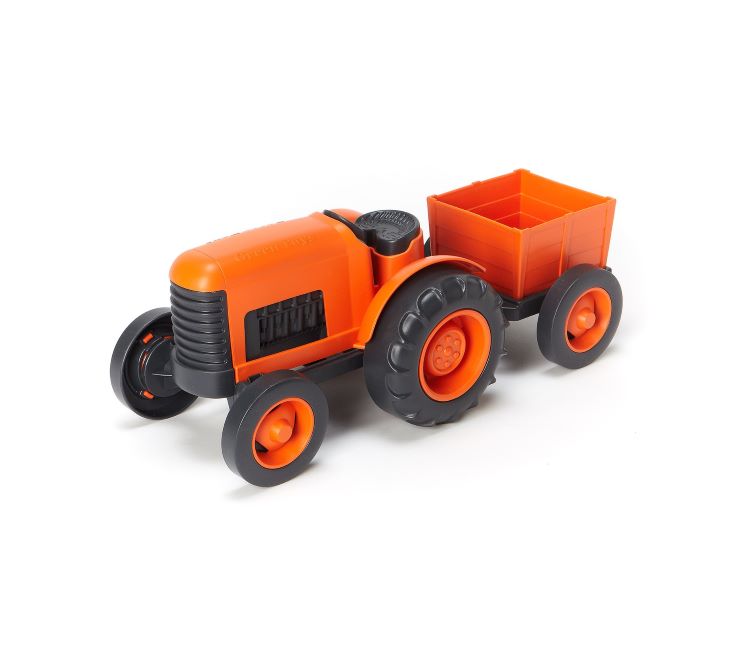 Yep, this tractor is plastic, BUT because it is made by Green Toys, this tractor is free of BPA, phthalates and PVC. Plus, it's made in the USA out of recycled plastic milk jugs. Talk about organic farming! No external coatings or dyes, even the packaging is made from soy ink and recycled materials—this is a toy you can feel good about buying your little farmer. You can even get your tractor in a pretty pink color, perfect for all farmers' daughters!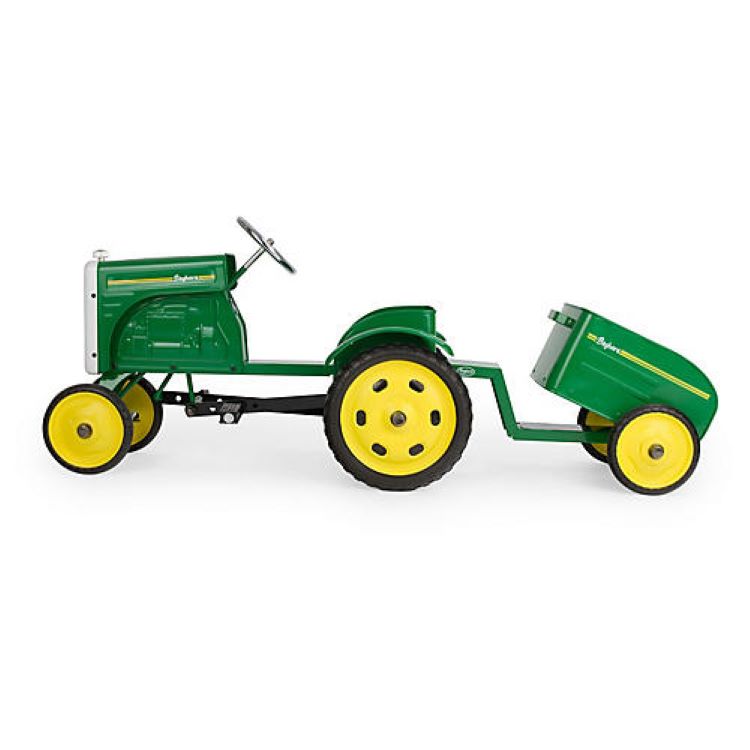 Speaking of tractors, if there were a Rolls Royce of pedal cars with a farm theme, this would definitely be it. In fact, we love this pedal car from One Kings Lane so much, we'd want to ride it! And so will your own little tractor enthusiasts!
Gifts from the Garden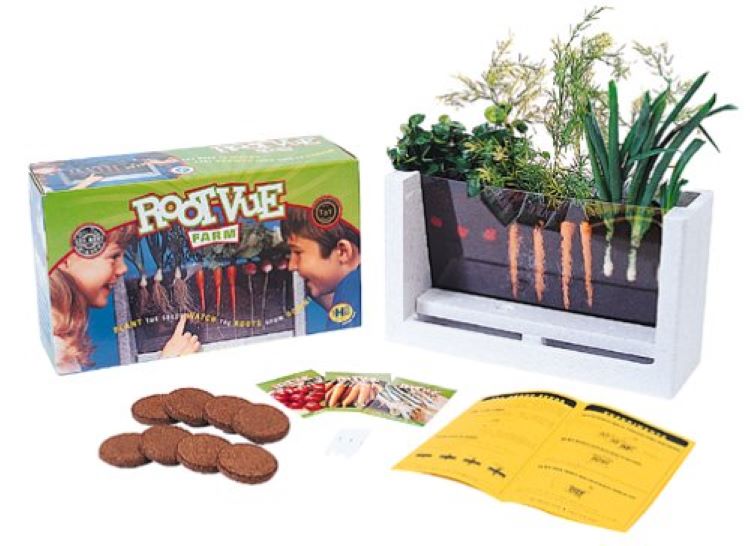 Does your child have a green thumb? Maybe two green thumbs? This Root Vue Farm gives your kids the chance to make their own farm as they plant their seeds and watch their crops grow. Root Vue Farm makes it simple to see roots form. Set includes a growing box, soil, seeds and easy instructions.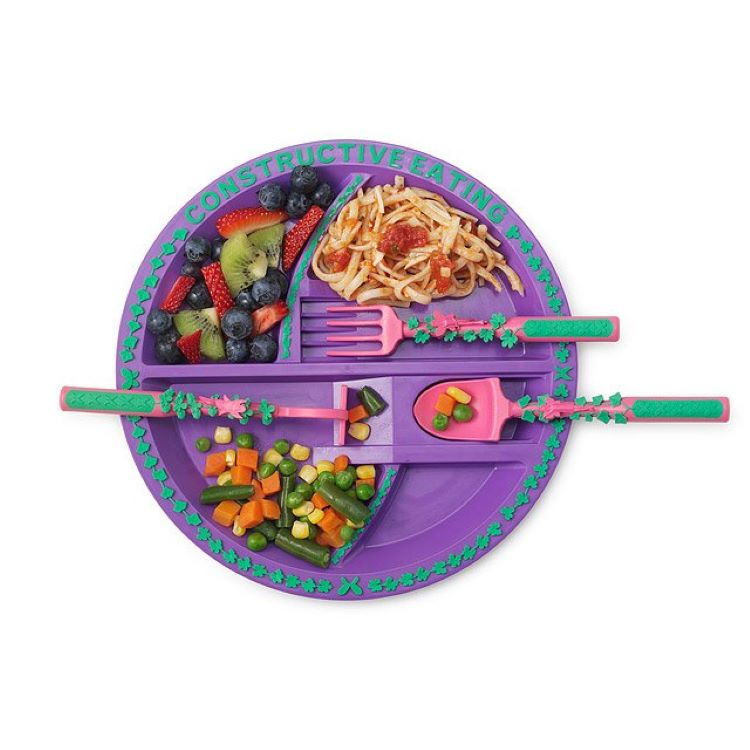 This stocking stuffer might seem out of place. But if you got a picky eater on your hands, this holiday gift might prove wonderful all year round. This plate and utensil set from Uncommon Goods will make eating veggies fun! Kids can harvest their dinner with garden tools: hoe, rake and shovel. Divided sections in the matching plate will ensure different foods won't touch.
Get the kiddos eating their veggies early with cute Super Food Teething toys from Uncommon Goods! Your holiday guests will also get a kick out of watching little ones chomp on these 100% natural latex toys, perfect for aching gums.
Books for Many Ages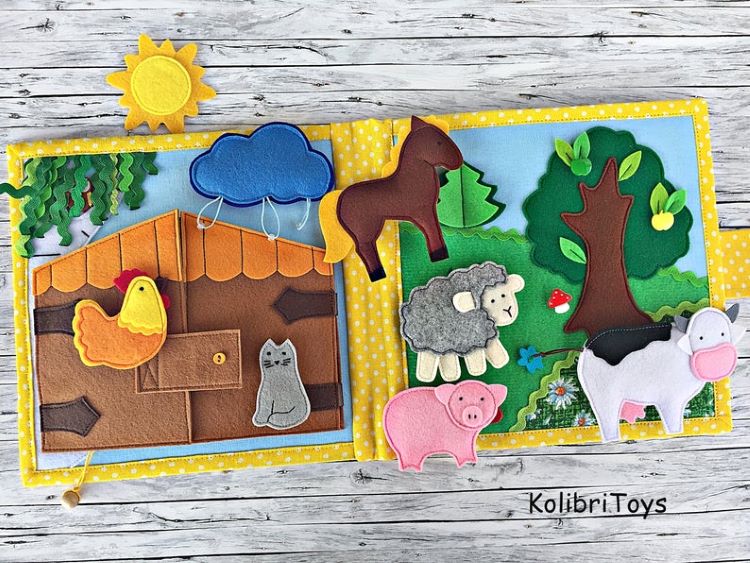 Fun and educational, this adorable mini mat book from Kolibri Toys will teach your little ones about farm animals while sparking their imagination. Plus, with 8 removable figures—from the sun to a horse, pig and other cute farm animal friends—and so many placement options, this toy is perfect for keeping little hands busy on long car rides or flights. Material is made from 100% cotton and high-quality eco-polyester felt that's hypoallergenic. Recommended for ages 1-3, and under adult supervision.
Remember your collection of Little Golden Book Series? Pass down the tradition of lovely printed books for young readers to your own kids, with this baby Farm Animals book. Sweet illustrations of farm animal friends are completed with a simple narrative for little readers to follow along with.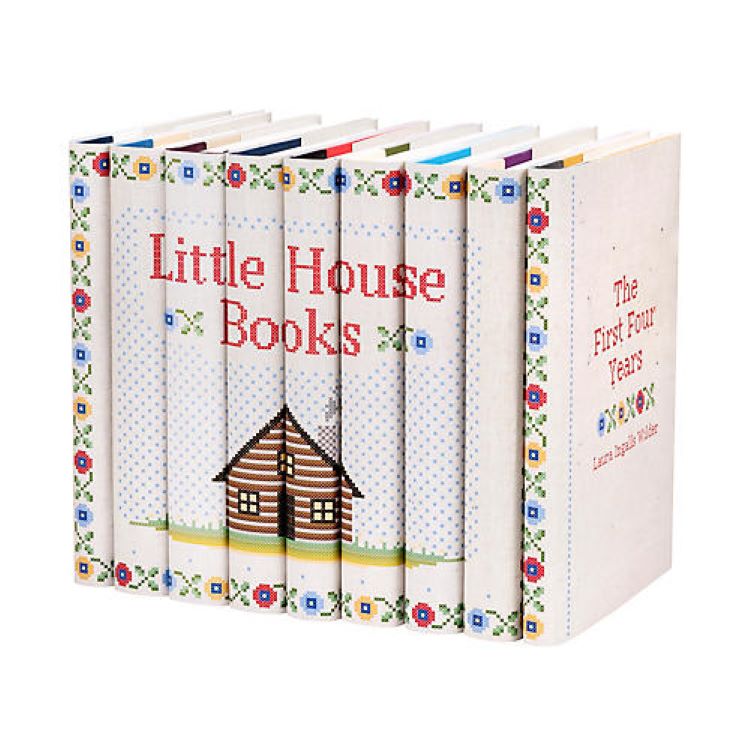 This charming set from HarperCollins is a hardcover edition of Laura Ingalls Wilder's classic series based on her years growing up in the Midwest. Books include black and white illustrations as well as book jackets styled with prints made to look like needlework. These books have vintage appeal your kids will love! The set includes many classics, such as Little House in the Big Woods and a winter story, The Long Winter, making the series perfect for all the year round.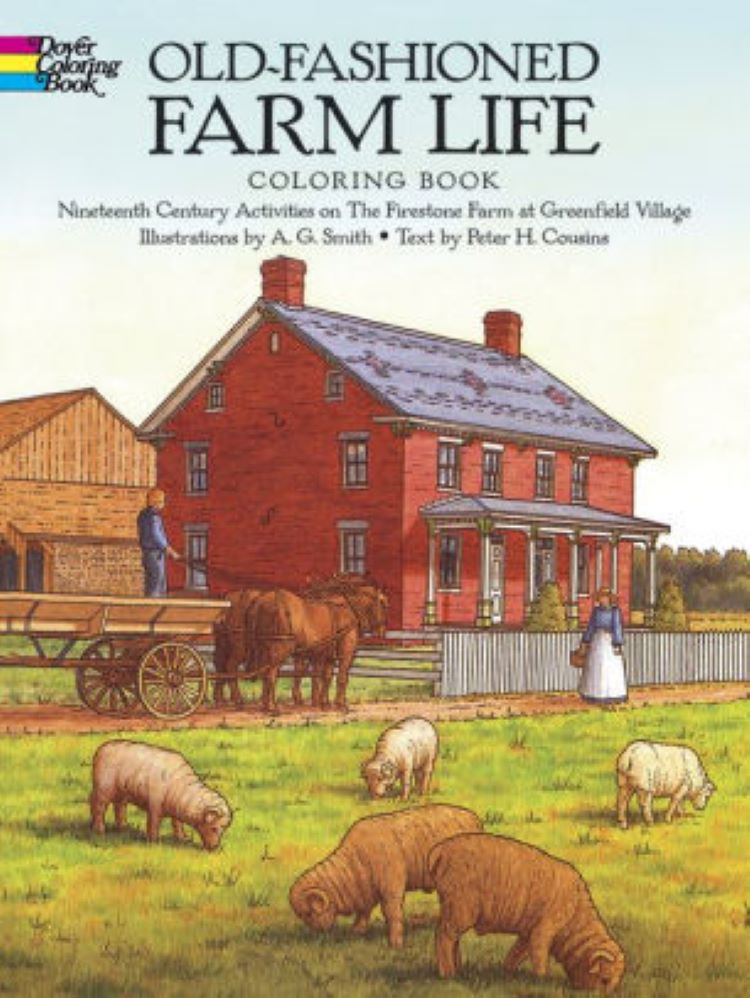 Do your classic-farm-loving kids love to color? This coloring book takes kids back to the nineteenth century, a time before tractors and other farm equipment made the simple life a little easier but less romantic. Booklet includes 43 illustrations ready to be colored.
This Farm Puzzles booklet makes a great gift for the problem solvers in the family. Packed with more than 100 farm-themed puzzles, this booklet will be a fun pastime for the kids even after the holidays!
---
Want more kids gift ideas for Christmas? Check out how this mom makes her kids' holiday even more magical with a sugar plum princess playhouse. Of course, don't forget to follow us on Instagram, Facebook and Pinterest to get your daily dose of farmhouse inspiration!