Before and After Farmhouse In Progress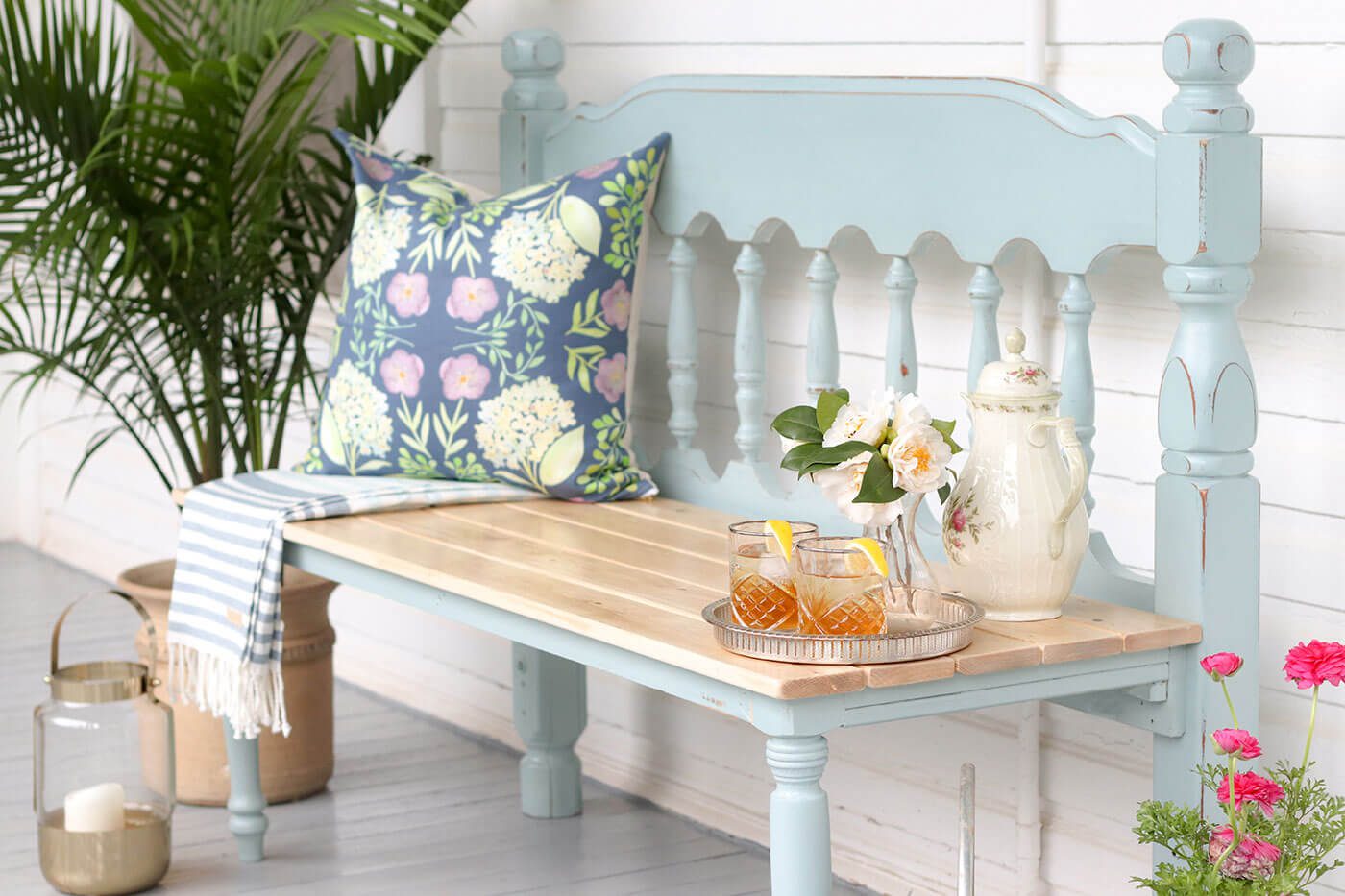 Our story might remind you of one you've heard before: Manhattan couple grows weary of the hectic city lifestyle, purchases a tired old house and escapes to the country. I think there might have been a few Hallmark movies with a similar theme. But this is the story of our farmhouse in progress, too.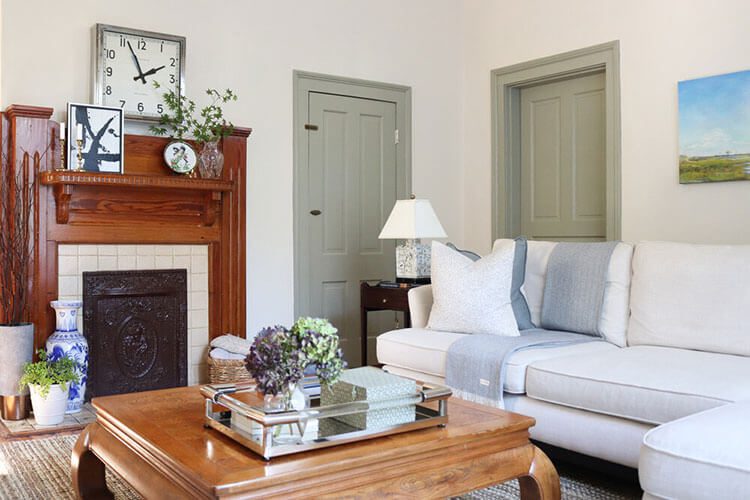 I'm Lauren, an interior designer and textile designer, and my husband Phil is a film composer & musician. We moved from New York City to Georgia two years ago, and in 2019 purchased our dream home, a 157 year old Victorian farmhouse on roughly 2.5 acres of land, in a sweet and sleepy town south of Atlanta.
People often ask us how we arrived where we are today. I've longed for a beautiful old house I could restore for as long as I can remember. My husband wanted some land and a grand house, no matter the age. So we met in the middle, and settled on a grand old house with a pretty piece of land, and a long list of repairs. We also fell in love with the beauty and charm of our sweet little town, and liked that we were within driving distance to family. So here we are.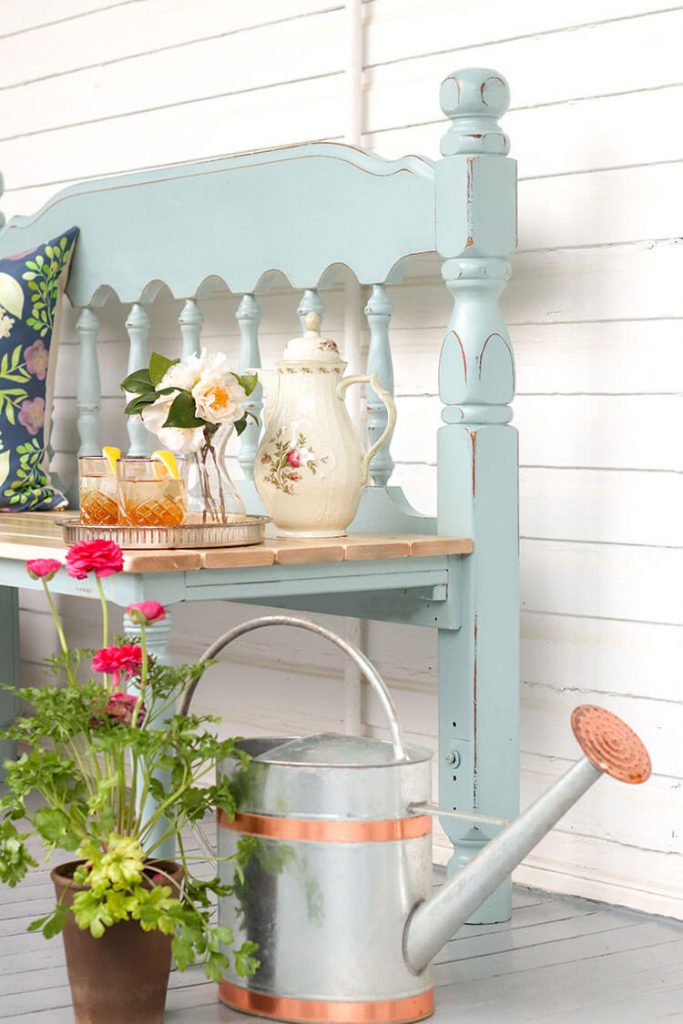 Since moving, we've been working room-by-room on this farmhouse in progress to restore our house. We've had some beautiful transformations already, and many more rooms that remain completely untouched. So far we've done all of the work ourselves, with the exception of help from a plumber and an electrician. The hours are long, but the reward is great. This is our forever home, and I know that in 30 years we'll remember fondly the weeks it took to strip the paint off of our staircase…maybe?
Our farmhouse is a work in progress, and here are some of the spaces we've completed so far.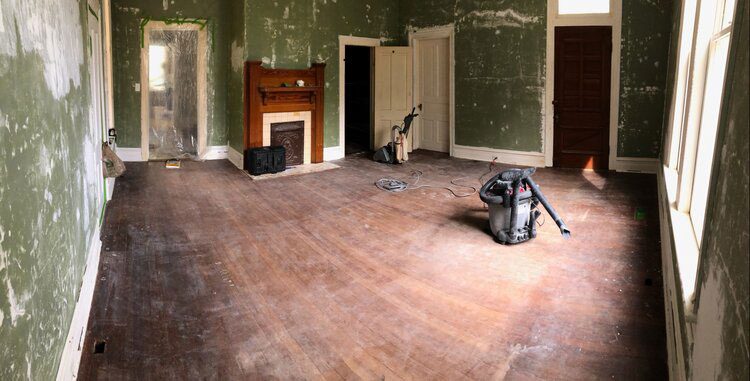 Our Family Room
Our Family Room was the first project we tackled, and it's still our biggest victory to date. One of the first things that we did was to tear out the smelly old carpet that was concealing the original wood floors beneath. We spent ages repairing and sanding the old plaster walls. Finally we got around to refinishing the heart pine wood floors, and oh are they beautiful!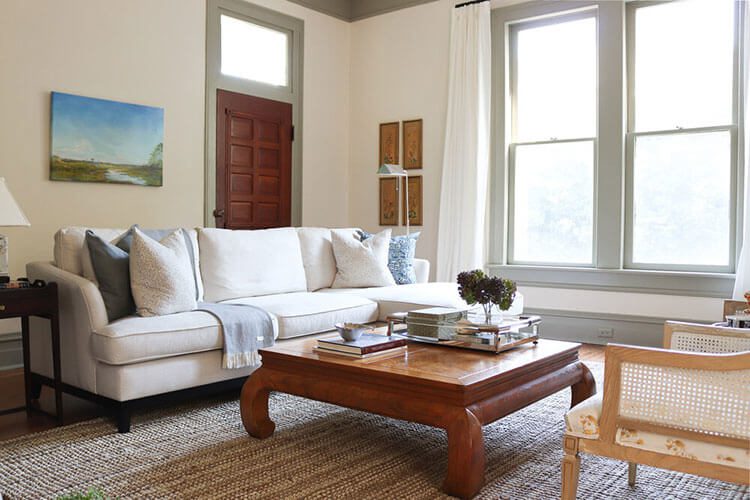 For our finishes, I went with a lighter creamy paint color on the walls, and a darker green color on the trim. I love how it turned out. My plan is to incorporate the darker contrasting trim in other areas of our house as well.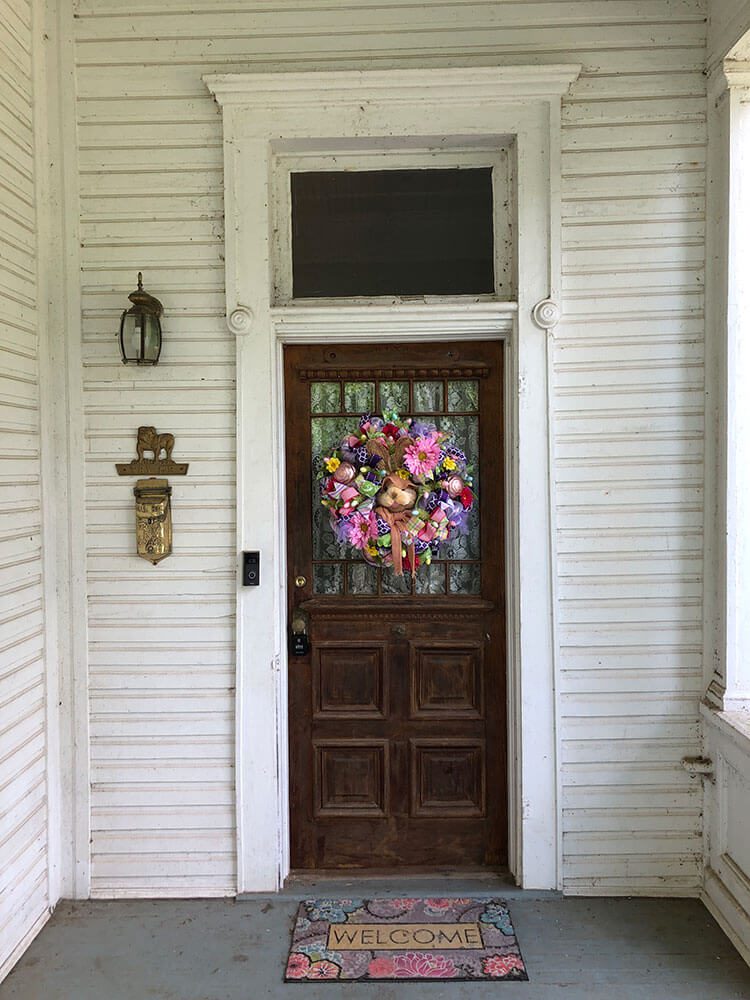 Front Porch
We spent most of this past winter addressing the overgrown yard and wraparound front porch on our farmhouse in progress. We installed a gas lantern that reminds me of favorite cities we've traveled to. I also designed a pair of custom planter boxes that my husband built, and a bench made from a reclaimed headboard.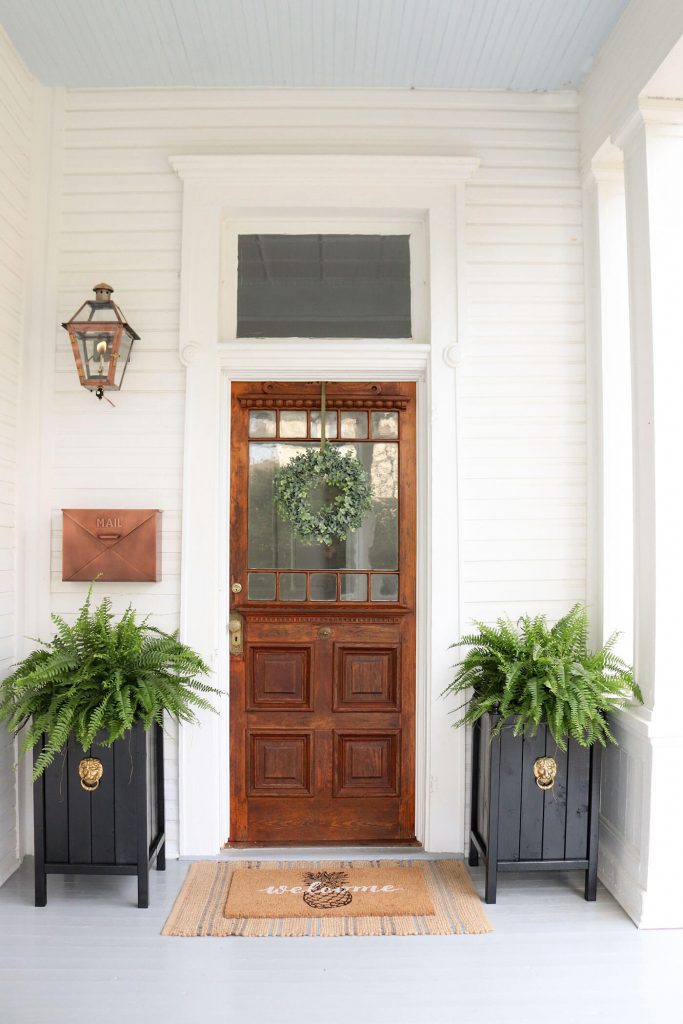 One thing I've realized: restoring an older home is like layers of an onion. You're never really done and there's always another layer or two to go. Such is the case with our front porch and our yard, but it's certainly better than it was before.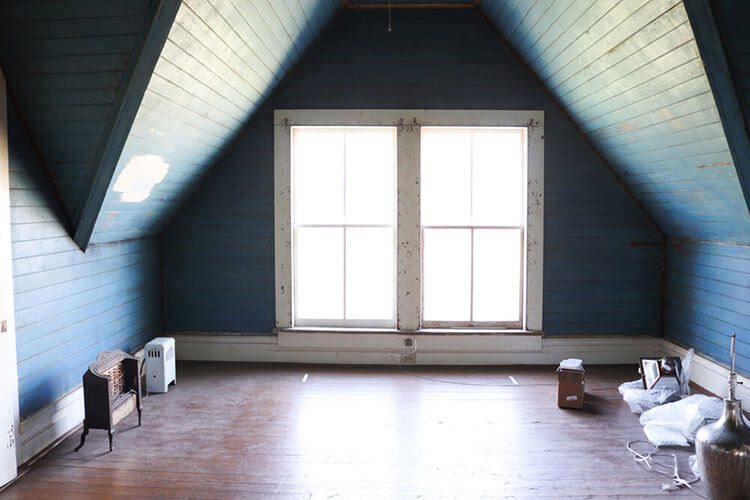 Our Current Projects
Our current projects include the restoration of our Guest Bedroom and our second floor hallway and staircase landing. The guest room is a space that has enchanted me since we first visited the house. I love the sharp angles in the room, and the original tongue and groove siding that covers the walls. This space was once wallpapered, leaving behind thousands of staples and tiny nails embedded into the walls. I worked for several weeks with an upholstery tool, removing each of those staples one by one. Oh the stories we'll tell our grandchildren.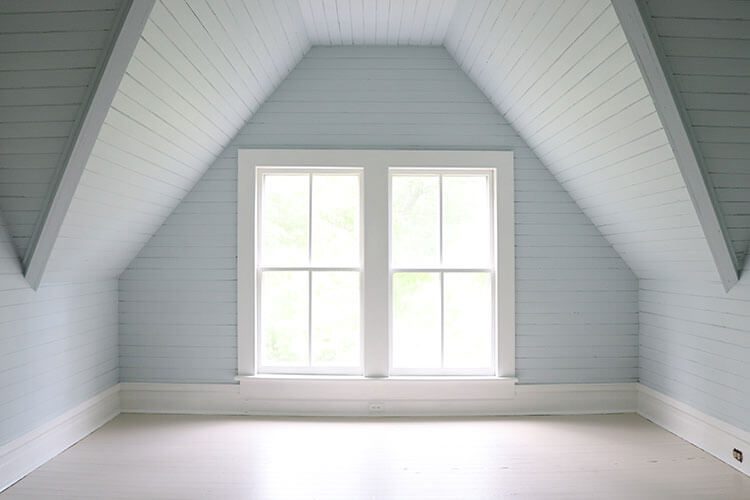 Remember my mentioning the weeks spent stripping the paint from our staircase? That's the other room we're working on. Our second floor staircase landing is a large and airy space, with high ceilings and seven doors connecting the various rooms. Most recently I've been sanding the doors and trim work to prepare it for painting. We've also removed the carpet, and we'll be refinishing the original wood floors in here too.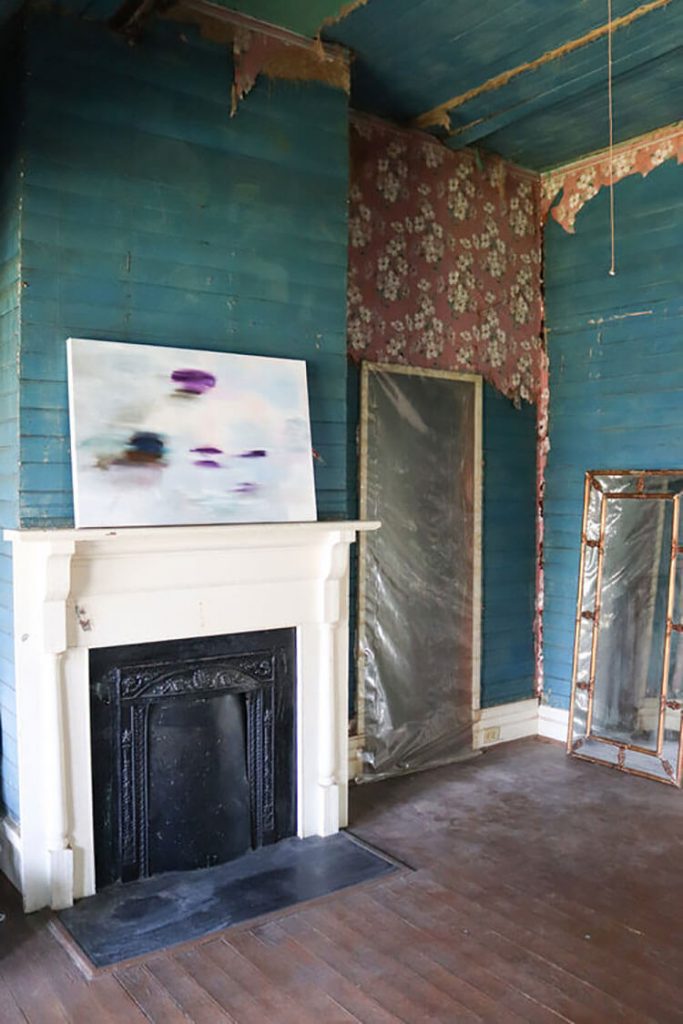 I've been sourcing antique furniture for these two rooms, one of my favorite pastimes, and I have plans to design a few new pieces of furniture as well. I love a good DIY furniture project, and have been dreaming up tons of furniture designs since moving here. Thankfully my husband has been learning more woodworking techniques too.
What's Next?
I have ambitious goals, with plans to restore several rooms in our farmhouse in progress. Next on my list is the restoration of our master bedroom. I'm also hoping to remove the old wallpaper from the dining room, and I'd love to renovate our kitchen soon, though the thought of a full kitchen renovation overwhelms me at the moment.
There's so much time, care, and energy that goes into restoring each room, especially when you're doing all of the work yourselves. But the reward in the end outweighs the challenges of the process! After all, we're planning to make memories and enjoy this home for many years to come.
---
Lauren Servati is an Interior Designer and Textile Designer. She and her husband recently purchased a Queen Anne Victorian home, and have been working room by room to restore the 150 year old house. In her free time, Lauren enjoys searching for that perfect piece of antique furniture, and visiting local coffee shops. Follow along with Lauren's adventures on Instagram, and through her blog This Inspired Life.