How to Plan an Epic Dessert Bar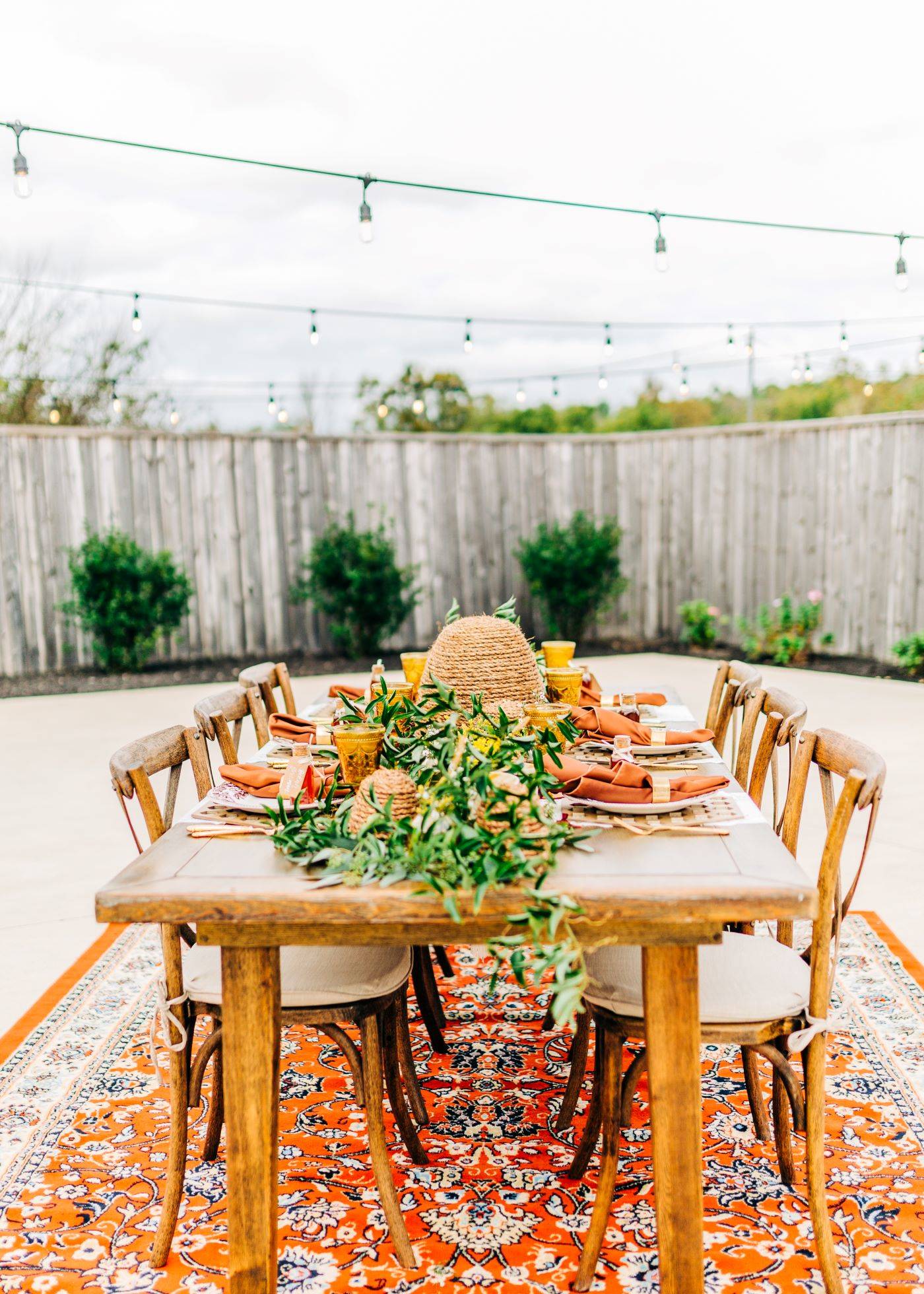 How can you make your next party the talk of the town? Design an epic dessert bar. Ashlee Wooten is a wedding planner at Eva and Co, and has shared with us her insider tips for designing a dessert bar worth remembering.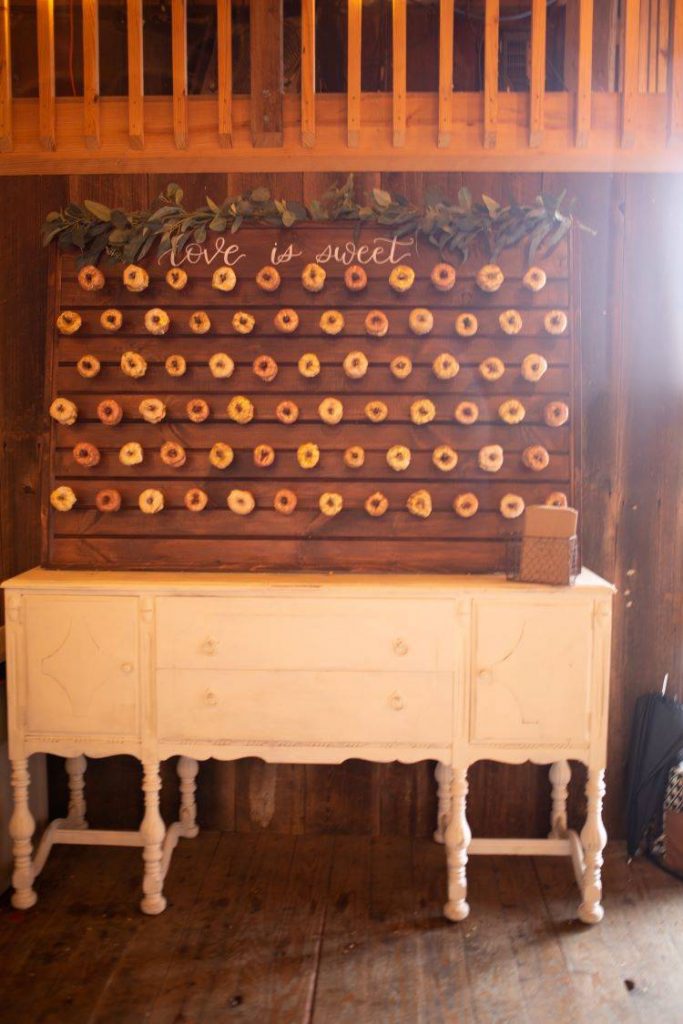 Tie the Dessert Bar to Your Party Theme
Whether you're hosting a Halloween party or planning a wedding, you'll probably have a color palette or another theme you're following. Make sure your dessert bar is part of the overall experience. This event was a fall wedding at The Honey Farm in Ohio (see our October issue for a full tour of the event).
Ashlee thought of the desserts as an extension of the event itself. "I always want to make sure that each event has a personal and cohesive vibe from the tablescape to the dessert bar," she says. She decided to focus on desserts that make you feel cozy and warm: donuts, pies, and of course, s'mores. "A s'mores bar, as opposed to ice cream or another late-night snack, works for fall," she says.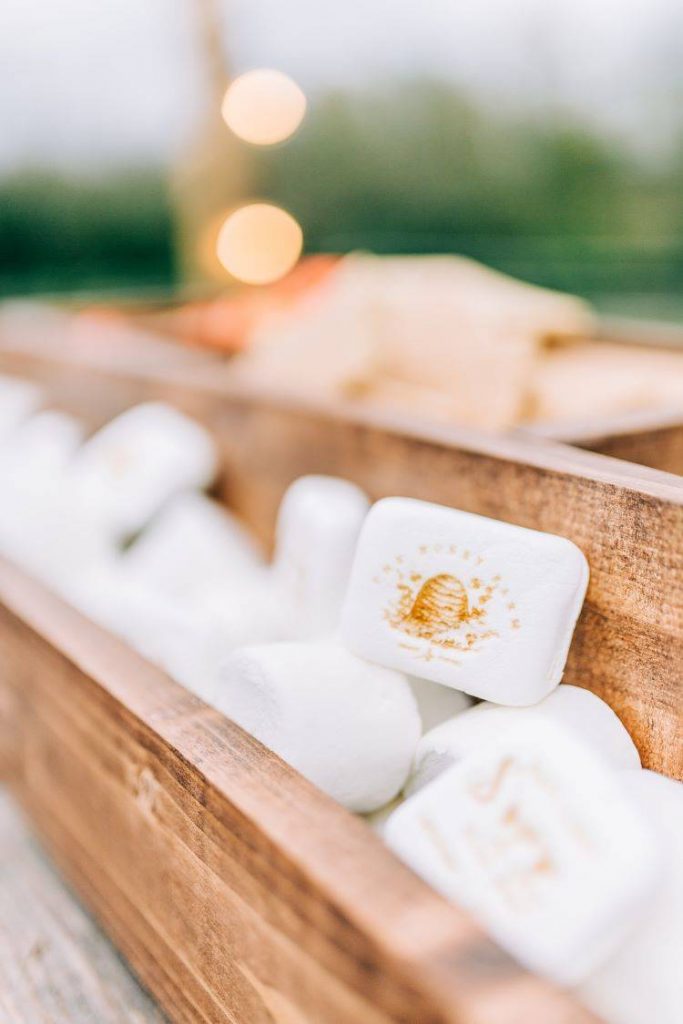 Personalize the Dessert Bar
As part of your overall event, you want your dessert bar to be personalized to you. "For a dessert bar, you want it to be personalized to what's going on," Ashlee says. "This one is during the fall, and having an ice cream bar is better for summer—you won't have ice cream during winter."
Not only do s'mores work well for fall, but Ashlee added another personalized touch to the s'mores station: she had some of the marshmallows stamped with The Honey Farm logo, the bride and groom's name and their wedding date.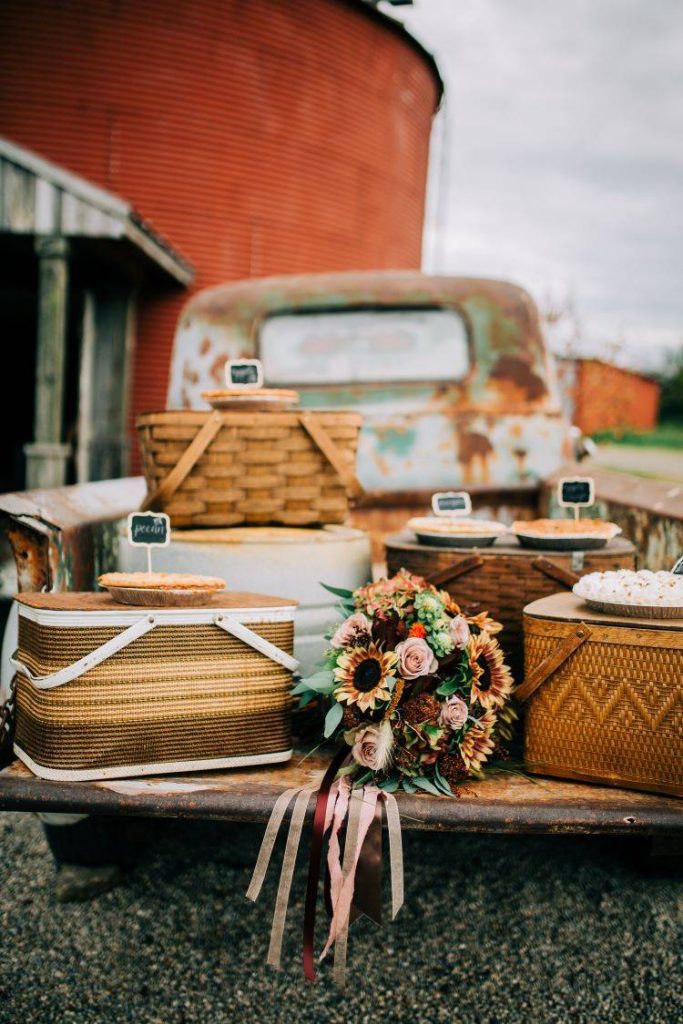 Ashlee also incorporated a pie station into the wedding dessert bar. "We had a palette of fall colors, and we also had pies," she says. The pies are perfect for fall desserts. She layered the pies in the back of a truck bed with vintage picnic baskets for a charming farmhouse look. With any dessert bar, make sure there's room for the guests to set down their plates as they serve themselves. This will make your dessert bar practical as well as stylish.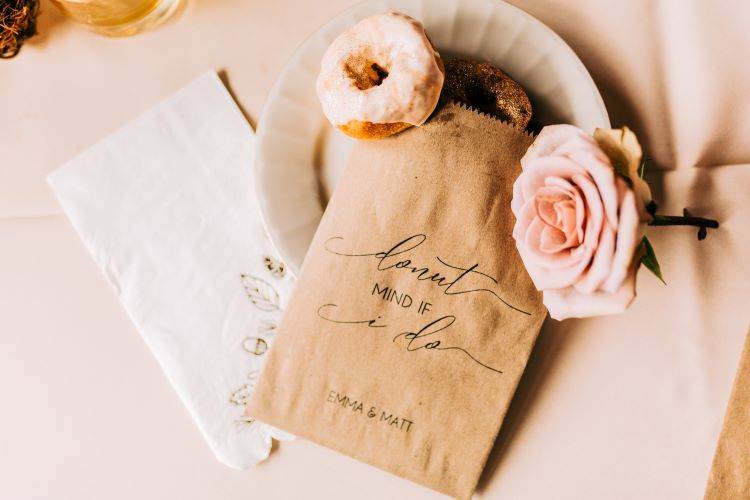 Send It Home
For Ashlee, the dessert bar often acts as the party favor as well as the last meal course for the evening. "As opposed to doing wedding favors, the trend I see is to do a large dessert bar with food people can take home, like a donut bar," she says.
For this wedding, Ashlee used bags from The Favor Loft as a personalized way for guests to take home the donut of their choice. "They have bags with their hashtag or a saying they've used throughout the wedding," she says. "You want something that's cute and personalized to them."
---
Planning a wedding? Find out our favorite bridal shower decorations here! Of course, don't forget to follow us on Instagram, Facebook and Pinterest to get your daily dose of farmhouse inspiration!
Wedding Vendors:
Photography by Emma McMahan Photography | Ceremony and Reception Venue: The Honey Farm | Event Design and Vintage Rentals by Lost and Found Vintage Rentals | Event Planning by Eva & Co. Events | Floral Design by Floral V Designs | Cupcakes and Donut Favors from Rachel Bakes & Co | Event Rentals from Kosins Tent and Events | Custom Wood Accents by Fox Wedding Designs | Favors from Eden and Vine | Custom Favor Bags from The Favor Loft | Marshmallows from Paper Blooms N More