DIY Faux Fireplace Wood Insert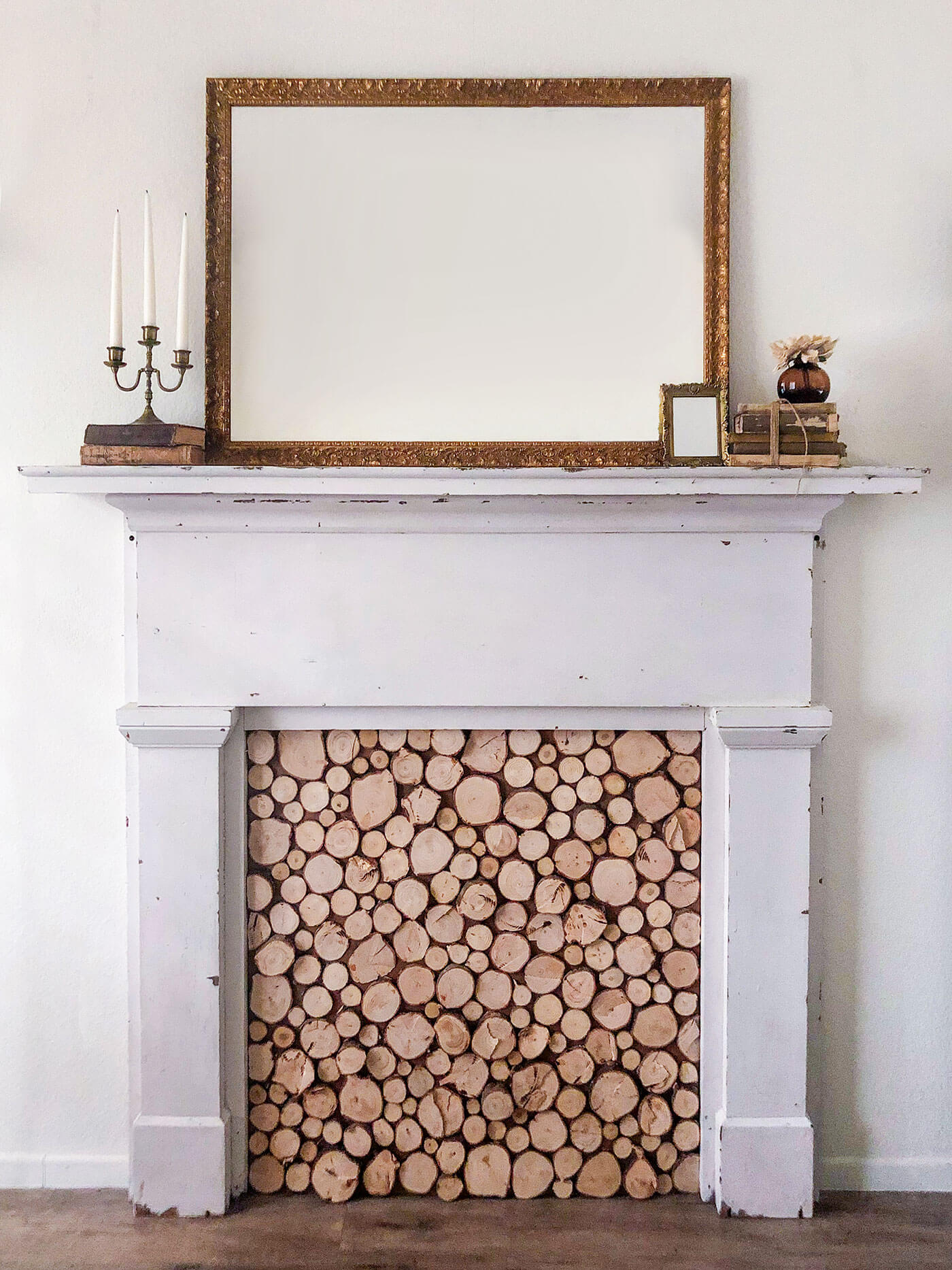 Image by Kristin Dowding
There's nothing like a fireplace decked out with garlands, picture frames and scented candles, but many houses don't have one. If that's the case for you, adding a faux fireplace to your home is a great way to create that charm without installing a working fireplace. This wood insert is also a great option for working fireplaces, if you want to create a cohesive front and don't need to use the fireplace itself for burning wood. Here are the steps you need to create the farmhouse fireplace you've always wanted.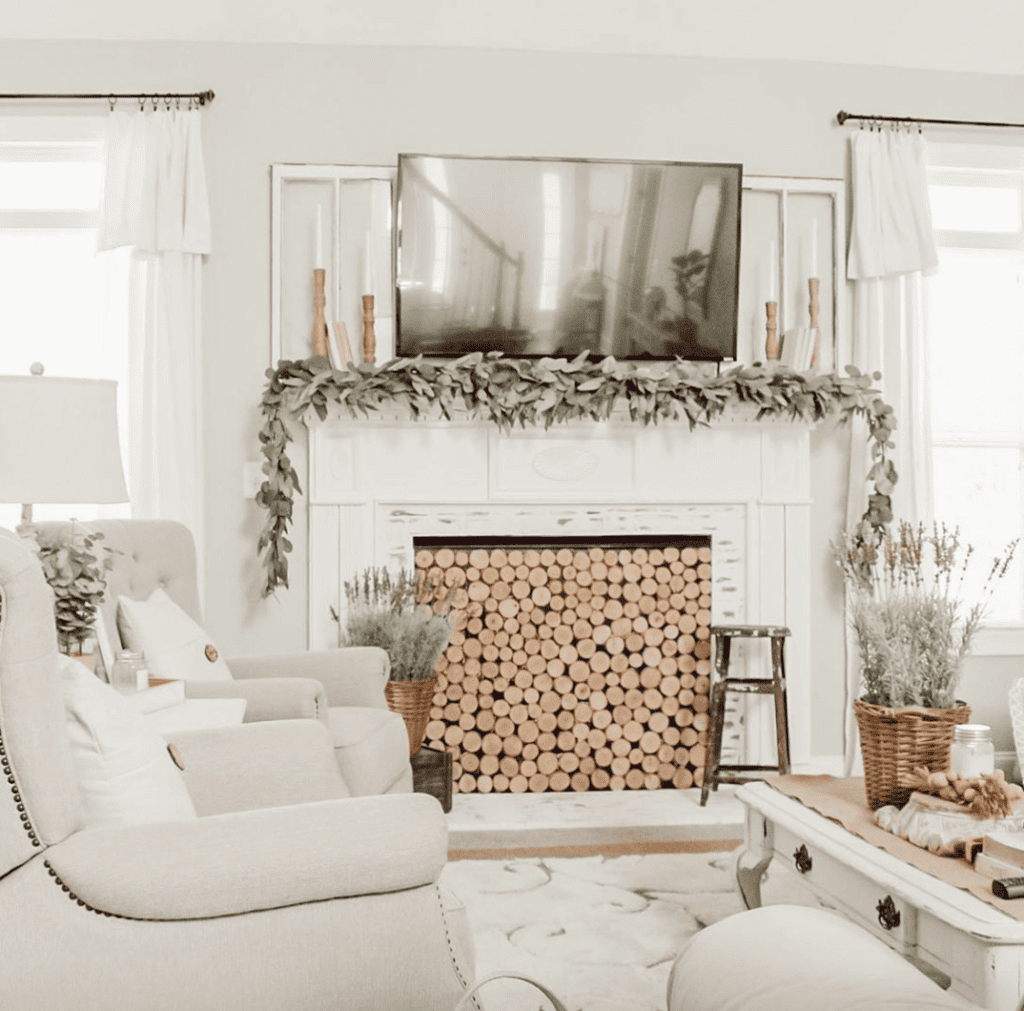 What You'll Need:
Round wood slices (40–100)
Cardboard or plywood
Black spray paint
Hot glue gun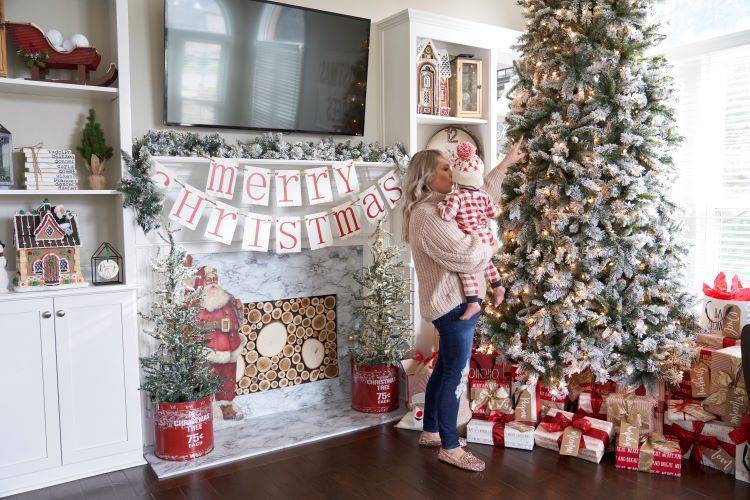 What You'll Do:
1. Source your wood slices, either from a craft store, online or by cutting them yourself. But if you make your own wood slices, allow them to sit out for several months so all the sap comes out before you start crafting with them.
2. Measure and cut the cardboard or plywood so it fits snugly into your fireplace.
3. Spray paint your cardboard black, using multiple coats if necessary for maximum coverage. Wait for it to dry completely.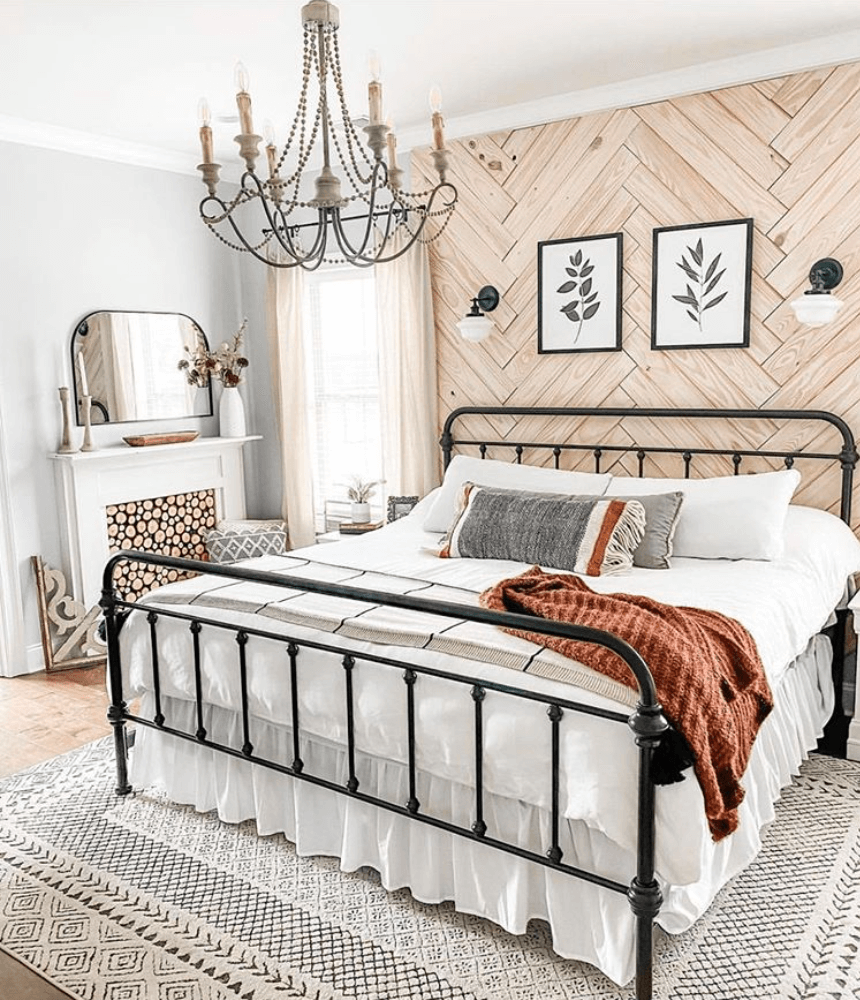 4. Arrange your wood slices in the design you want. Use pieces of varying size and color for the best overall look.
5. Once you have your design, use the hot glue gun to secure the wood to the cardboard. When the glue has dried, secure the whole piece in the opening of your faux fireplace and enjoy your new rustic illusion.
---
Looking for more DIY inspiration? Learn how to install open shelves to make room for more storage and decor. Of course, don't forget to follow us on Instagram, Facebook and Pinterest to get your daily dose of farmhouse inspiration!