Farmhouse Personality: Rooms for Rent
Photography Breanne Doucette

Written by
Victoria Van Vlear
Photography by Breanne Doucette
Meet Breanne Doucette: a DIYer, self-taught designer and the farmhouse personality behind the blog Rooms For Rent. Here's a bit about her story and how she became a central personality for the online farmhouse community!
American Farmhouse Style: Where did the name "Rooms for Rent" come from?
Bre: When I started my blog in the fall of 2011, I knew it was going to be about decorating. But I wanted people to find designs that they felt like they could duplicate in their own homes—"rent" the ideas, so to speak. My eyes stumbled upon one of my favorite signs hanging on my wall that says, "Rooms for Rent." I got it from Pottery Barn on major clearance. I remember at the time I bought it realizing that you can decorate your home with the things you love without breaking the bank.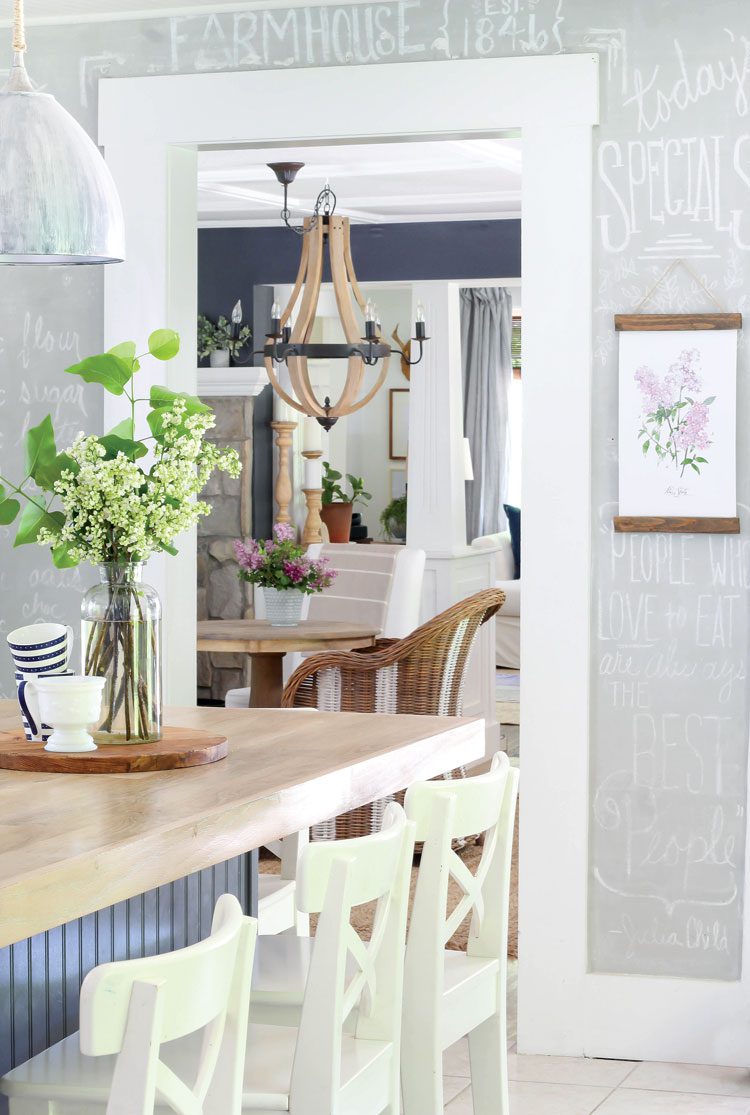 AFS: How would you describe your home's style?
Bre: Relaxed farmhouse is how I would describe it, with the emphasis on "relaxed." I don't want to be so attached to anything that if one of life's oops were to happen, my kids would feel that our décor was more important than they are. It's their home too. Everyone needs to feel comfortable, and farmhouse style gives me the flexibility for things to not be too perfect. I love pieces that tell a story. If they happen to get scratched or dinged up, then we are just adding to the story.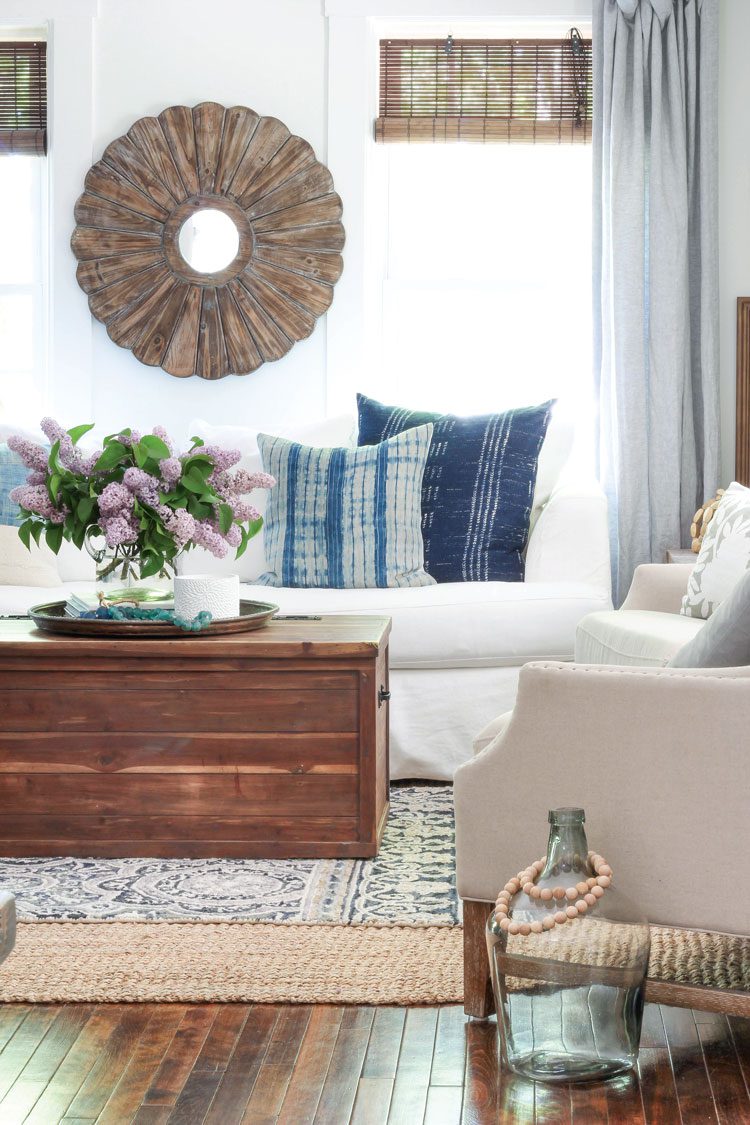 AFS: What's your favorite DIY in your home?
Bre: This is such a hard one, as we have done quite a few in this house. But I would have to say our master bathroom. We completely gutted it two years ago. We tore out an old unused chimney, tore down walls to open it up and added some much-needed farmhouse personality to it. It is so much brighter and bigger now. I still feel like I'm in a spa whenever I'm in it!
AFS: Are you working on any projects right now, or planning for any projects this year?
Bre: While we don't currently have any projects underway, my second book, The Gift of Home, is coming out. It's all about embracing the home you are in right now, and helping others to see the potential and love the space they live in. However, we do keep bouncing around the idea of opening up and finishing off our attic into two usable rooms. I'm hopeful that this will become a reality.
Follow along with Bre at Roomsforrentblog.com, as well as her Instagram and Facebook pages!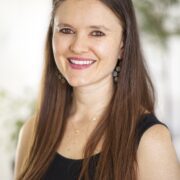 Victoria Van Vlear
Victoria is the editorial director of American Farmhouse Style. She shapes the editorial direction of the brand, both through the physical magazine and digitally on the brand's website and social media platforms. As a home décor enthusiast and DIYer herself, she knows what a little paint and patience can do for a room! Victoria is also a wife and mom to three little ones: two on earth and one in heaven. With any (not so spare) time, she devours book and dabbles in fiction writing. You can follow her on Instagram @victoriavanvlear