3 Tips For Easy Farmhouse Style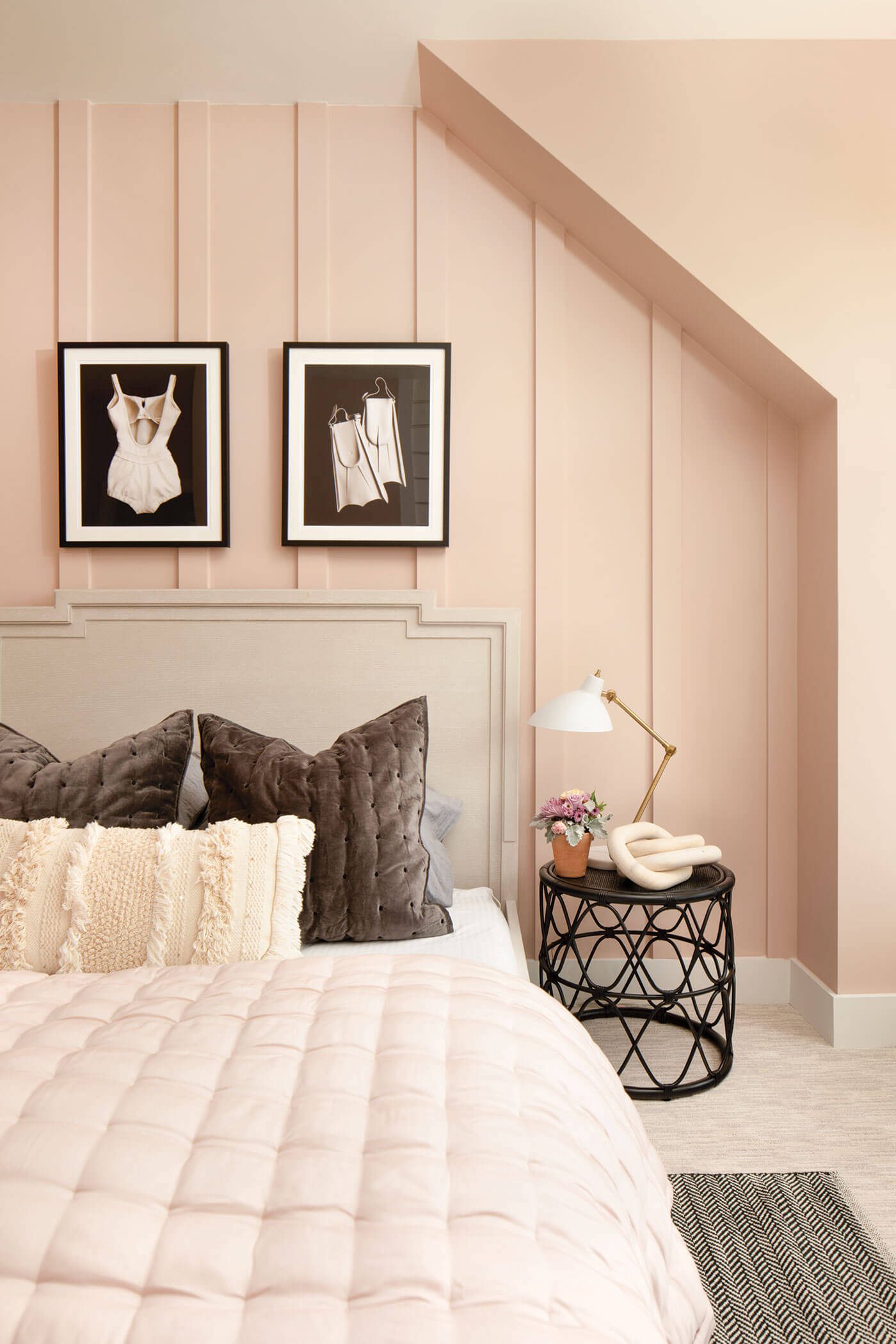 Image by Mel Willis
From cozy textures to down-home charm, easy farmhouse style is recognizable. When you're designing in this aesthetic, there are a few basic design principles to keep in mind. Rachel Shingleton, interior designer and owner of Pencil Shavings Studio, explains a few ways in which you can decorate with a farmhouse flair.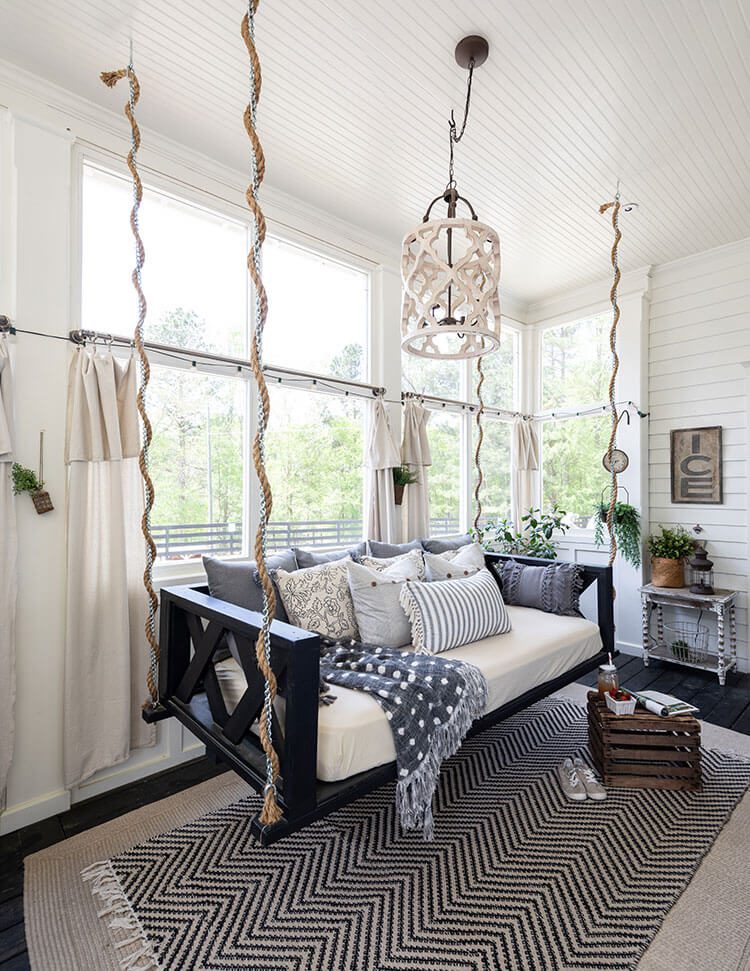 Layers and Layers
Farmhouse style comes together when you weave many layers of warm and simple elements together.
"The more layers the better, as long as you're keeping it fairly consistent with your color scheme," Rachel says. "You really have to consider all the focal points. How the rooms flow, what you see from each angle and have as consistent a color scheme as possible."
For example, natural textures and a soft color palette are one way to create the look. Rachel suggests experimenting with different textures of wood. Mix in other textures in your decor, like rattan, plaster finishes and linen textiles for an easy farmhouse style.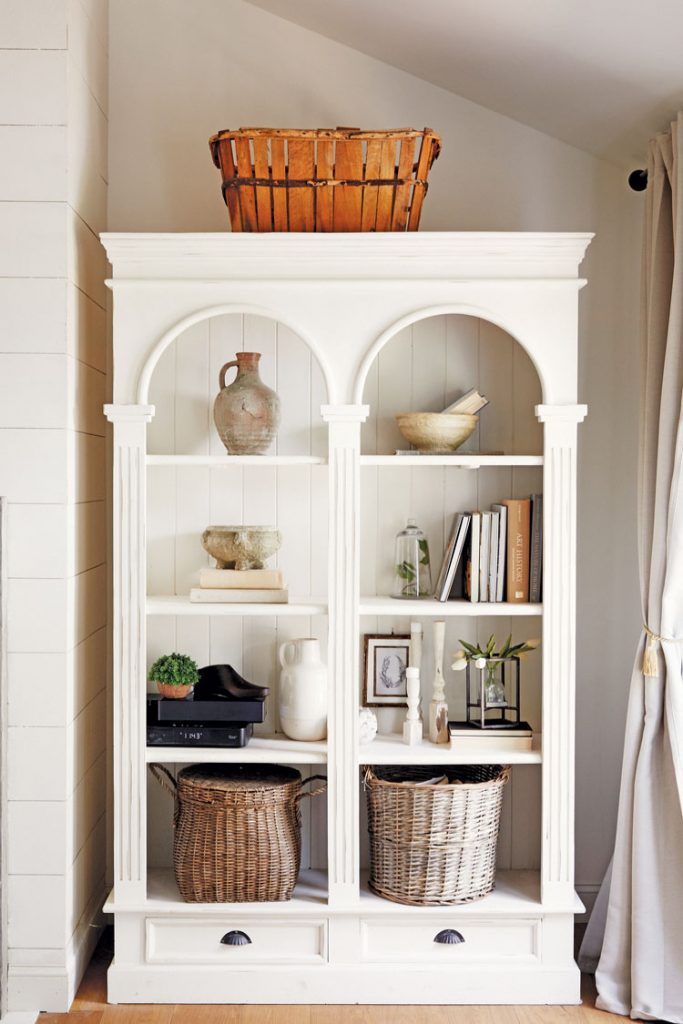 Shelves, Decor and More
When it comes to storage, more isn't always better. The open-shelves look is trendy for farmhouse space, but it's also a challenge to style. Instead of going with an all open-shelves design, mix it up.
"Sometimes people get hung up on what to put on open shelves and they don't want them to look super cluttered," Rachel says. In our 2020 Project House, we opted for a small area of open shelving in addition to enclosed cabinets. "We just included a little touch of it and have some pretty vases and wooden cutting boards on display. They're easily accessible, pretty to look at and approachable," Rachel says.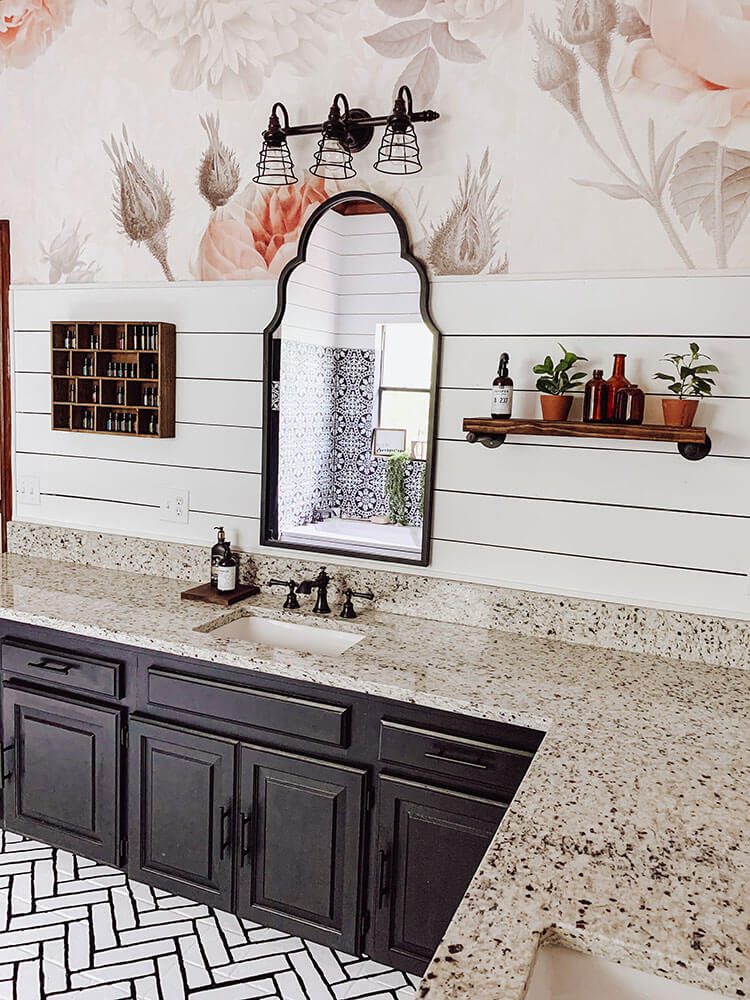 Repeats and Surprises
Decorating with the same curated colors, textures and design motifs will help you compose your easy farmhouse style. "Repetition is the key. The more you repeat an element, the more it seems intentional," Rachel says.
Repeating the same colors and natural elements is important in creating a cohesive farmhouse design. But you can also add in contrasting accents to personalize the look.
Black farmhouse details are popular. But if you don't want it to overwhelm your space, you can incorporate smaller black elements in your area rugs, picture frames and fabric patterns to juxtapose a softer color palette.
For a more elevated farmhouse look, you can combine more modern light fixtures or glamorous brassy hardware with rustic wood finishes. "It's fun to play around and add a little touch of something different," Rachel says.