Fresh Christmas Wreaths and Garlands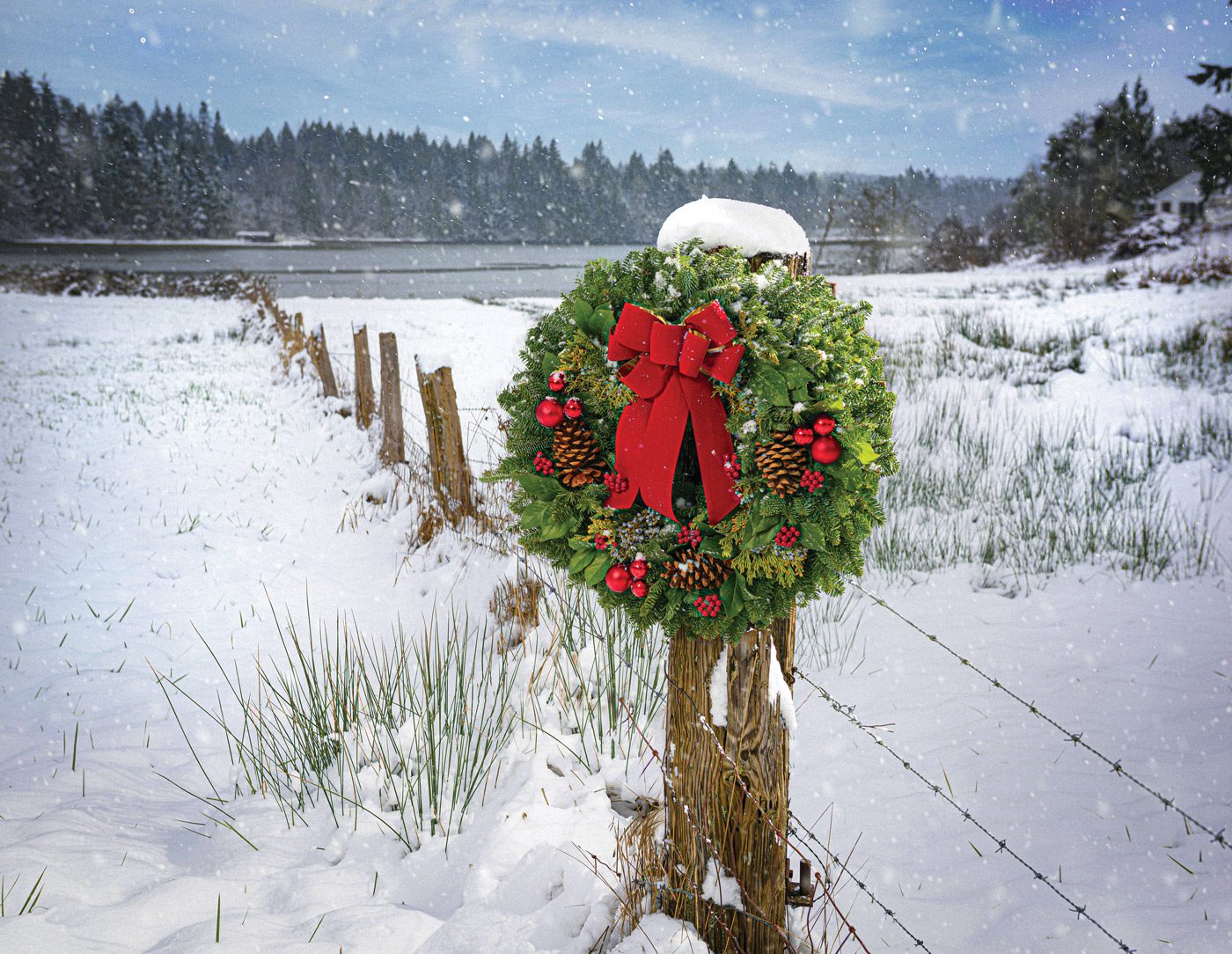 Fill your farmhouse with the fresh scent and lush quality of live wreaths and garlands.
When it comes to Christmas wreaths and garlands, while faux greenery improves in its life-like quality every year, nothing beats the real deal. Elena Kuo, director of customer relations at Lynch Creek Farm, shares her tips on including live greenery in your holiday décor this year.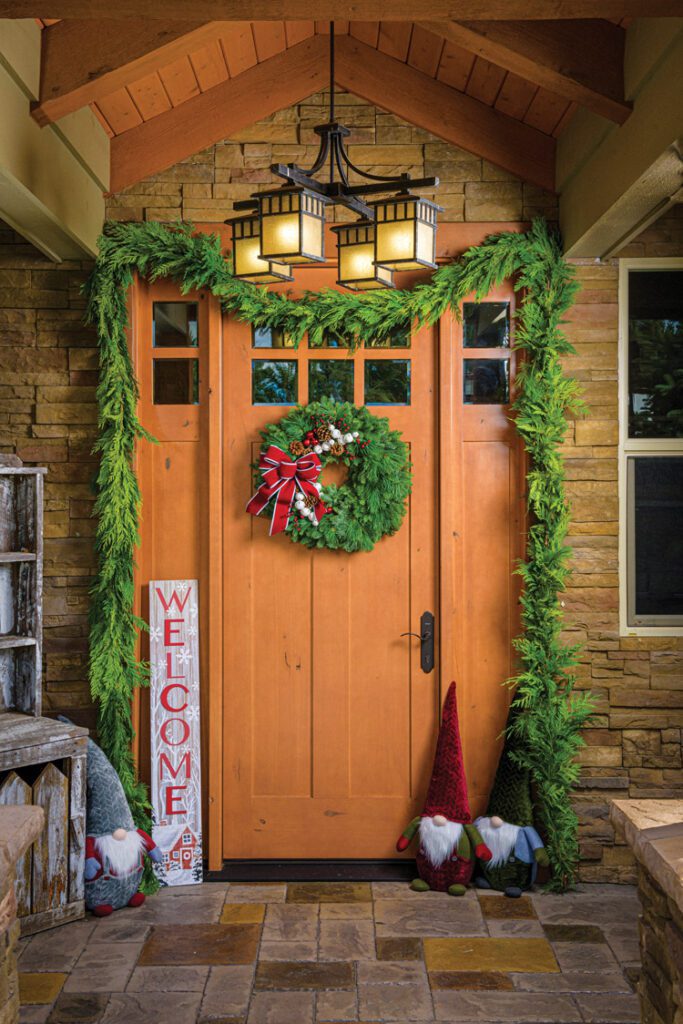 Christmas Greenery Outdoors and Indoors
You can enjoy fresh Christmas wreaths and garlands indoors and out, but Elena suggests keeping it outdoors if you want the most longevity. "Your greenery will last longer in cooler temperatures; it's not as dry as inside," she says. On the front door, along the walkway, around your porch railings and draped on the front door frame are just a few of her suggested locations. "[Live greens are] perfectly suited for indoor use too, but they generally only last indoors for three weeks," she says. "They last four to six weeks outdoors. But if you put them inside, you'll enjoy the scent better."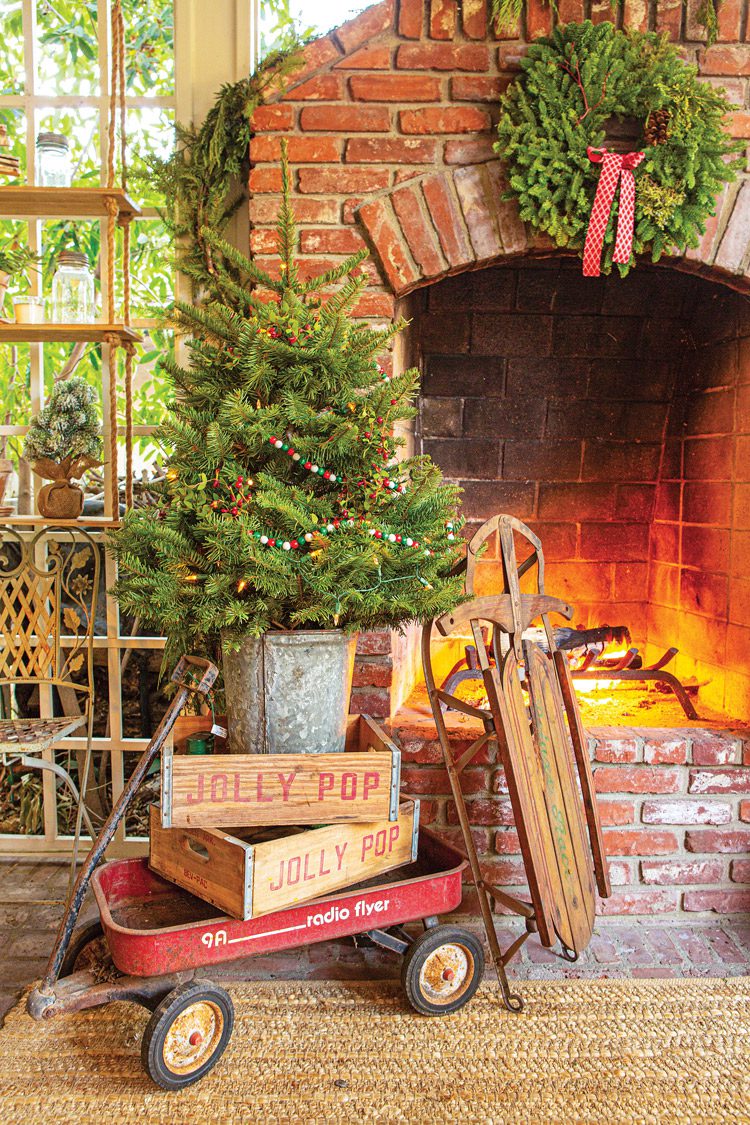 A Noble Fir Foundation
When it comes to Christmas garlands and wreaths, not all greens are created equal. They each have their pros and cons, and Lynch Creek Farm has done their research on which greens will thrive in your home. "The noble fir holds up well, looks lush and full and has the best fragrance," Elena says. "We also use three types of cedar: western, red and incense, as well as juniper and white pine branches."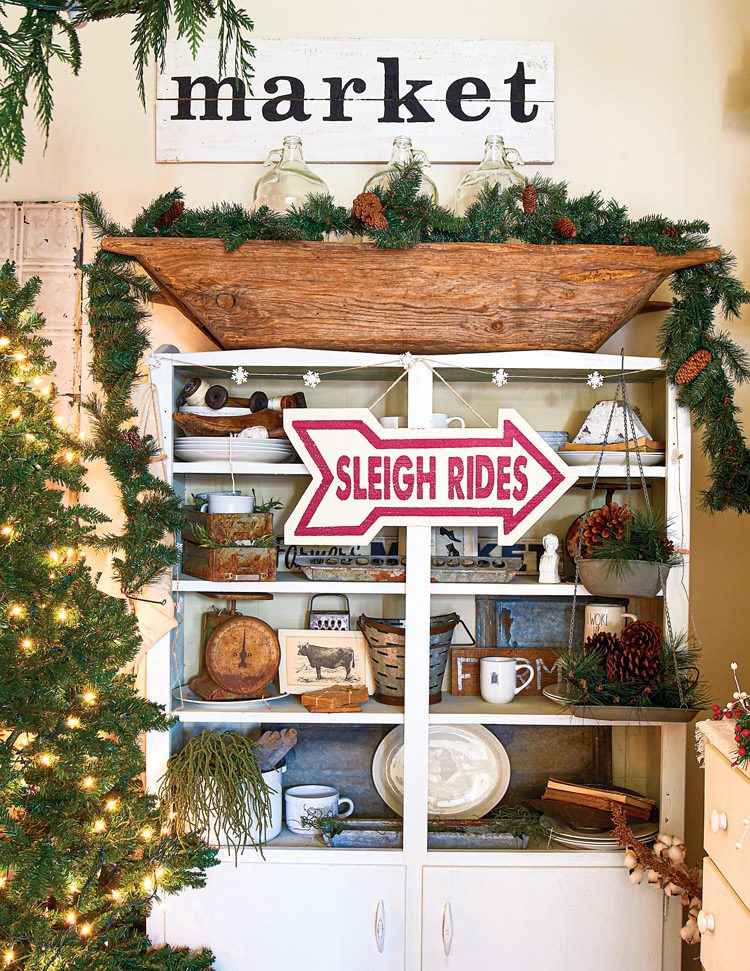 Making Your Greenery Last
The only downside to live greenery is that it won't last forever. However, Elena has a tip to keep your Christmas wreaths and garlands fresh longer. "The cut ends of the evergreen are where they'll absorb the most water," she says. "Those are at the back of your wreaths and garlands. Spritz the back every few days to extend their life."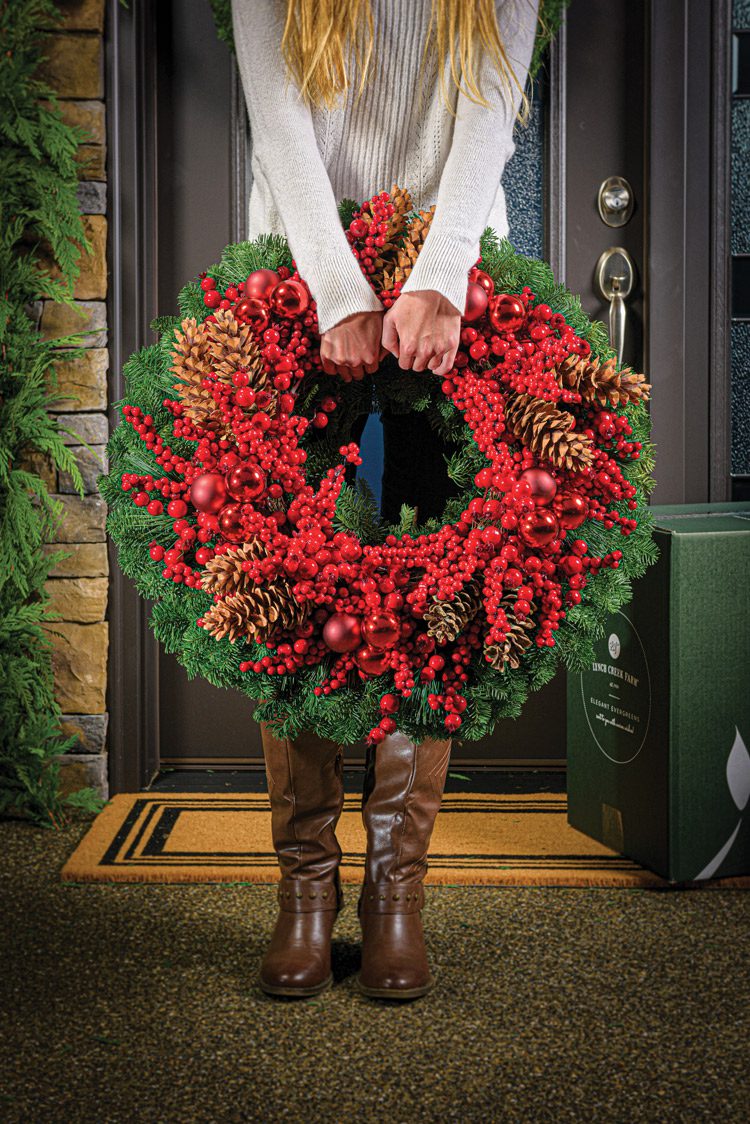 ---
Indoor Christmas Wreaths and Garlands
Tips for adding greenery to every room of the house
"A wreath can really be enjoyed anywhere indoors," says Elena. "We encourage folks to be creative, so don't hesitate to add accents to your pieces too, like ornaments and flowers."
Kitchen
Since for functionality you need your kitchen décor out of the way, it's best to have your greenery up high, such as hanging a wreath on a window or cabinet door. For garlands, lay them across open shelving, framing the kitchen windows or even on top of your kitchen cabinets.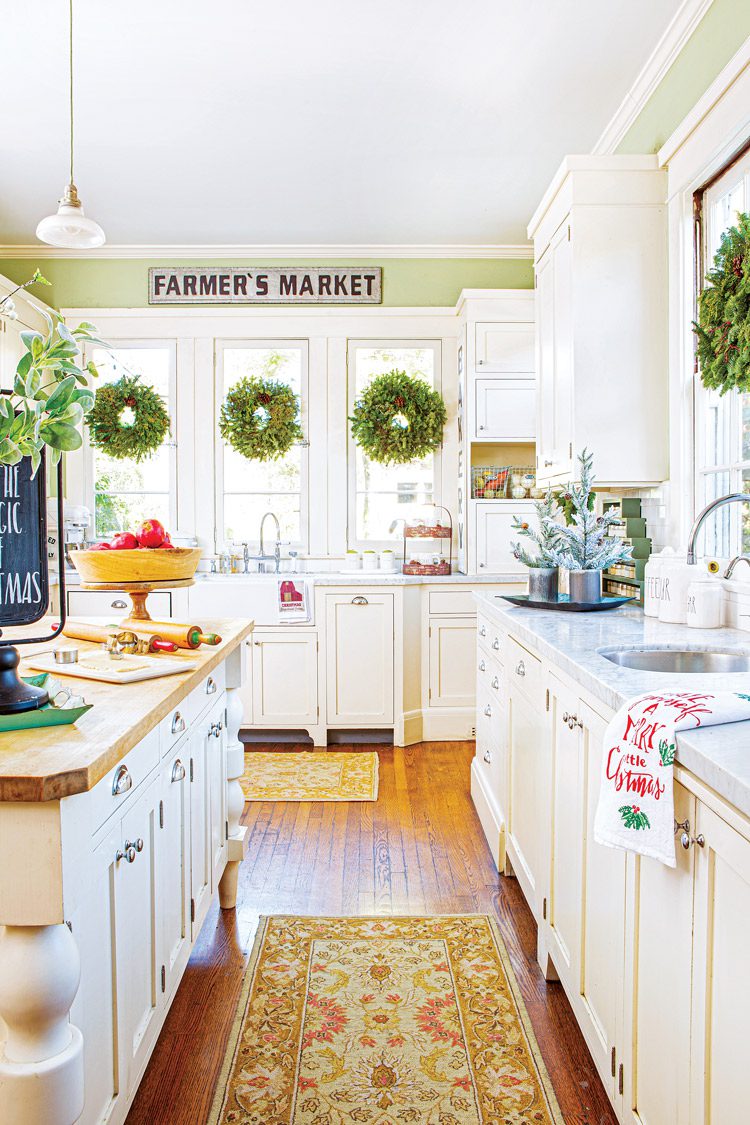 Bedroom
You can never go wrong with a garland on the headboard. Fill it with string lights for magical lighting at night. Or put a small live tree in the corner or on top of your dresser.
Living Room
The quintessential place for a garland is, of course, the fireplace mantel. But you can also hang a wreath there too, or in any nearby windows.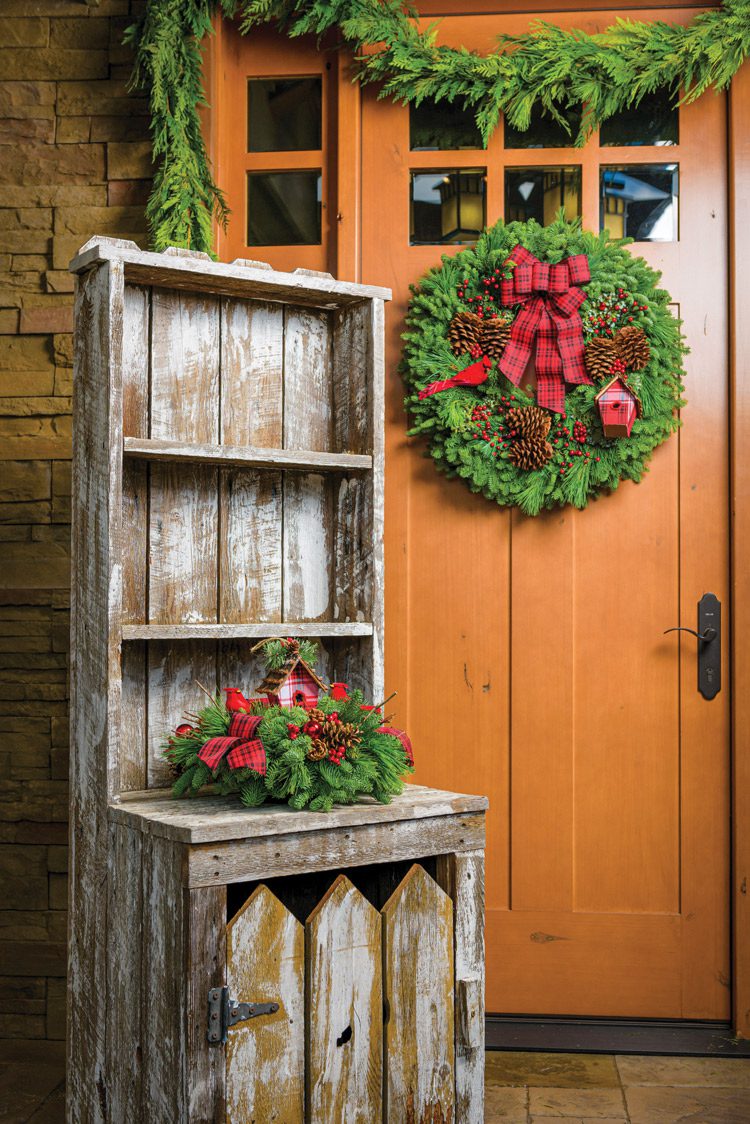 Bathroom
Have space on the counter? Try pairing a miniature tree with your soap dispenser for a touch of holiday spirit. You could also hang a garland from any nonseasonal art pieces you have on the wall.
Dining Room
Hang a small wreath from each of your dining chairs for a pop of color. A fresh garland paired with candlesticks will make a beautiful centerpiece for your table.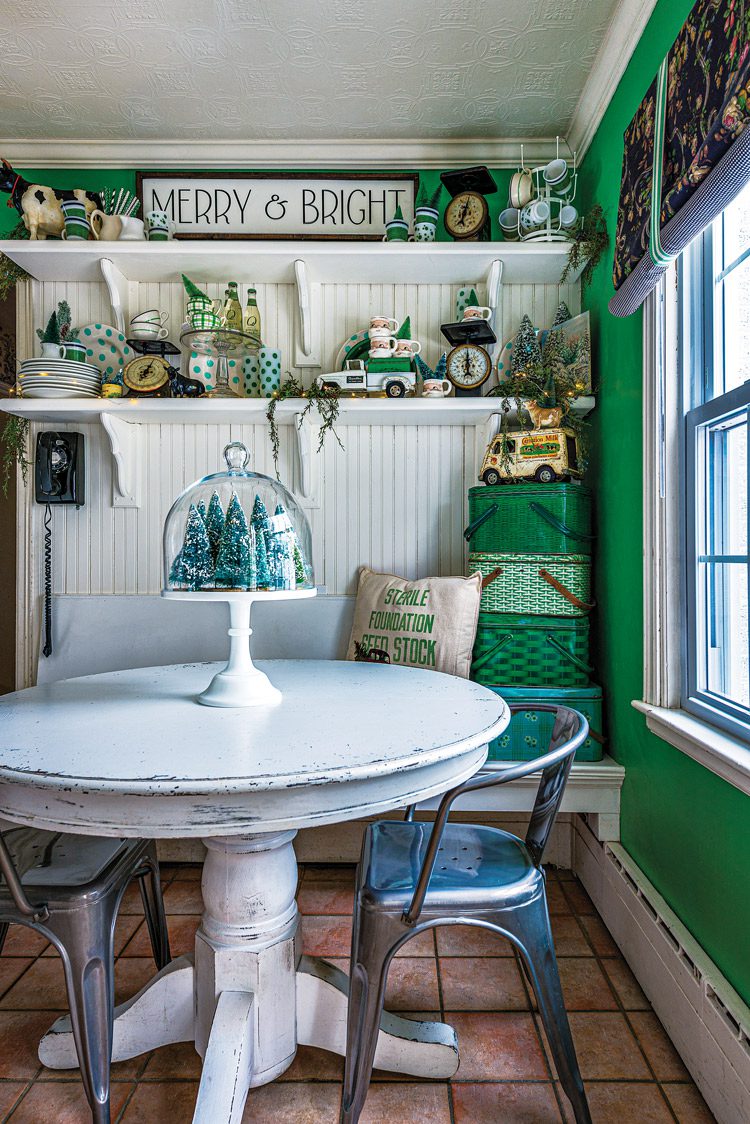 ---
If you're looking for more inspiration for Christmas garlands and wreaths and trees and beyond, read on for A Blue Christmas Bedroom and Farmhouse Christmas Decorating Ideas.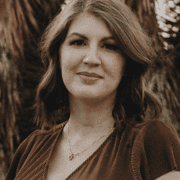 Kristin Dowding
Kristin Dowding is a freelance writer, contributing articles to both print magazines (American Farmhouse Style, Cottages and Bungalows and Atomic Ranch) and websites. She enjoys editing novels, reading and flipping old furniture. To check out some of her projects, you can follow her on Instagram @kristin_dowding.