A Family Friendly Christmas Home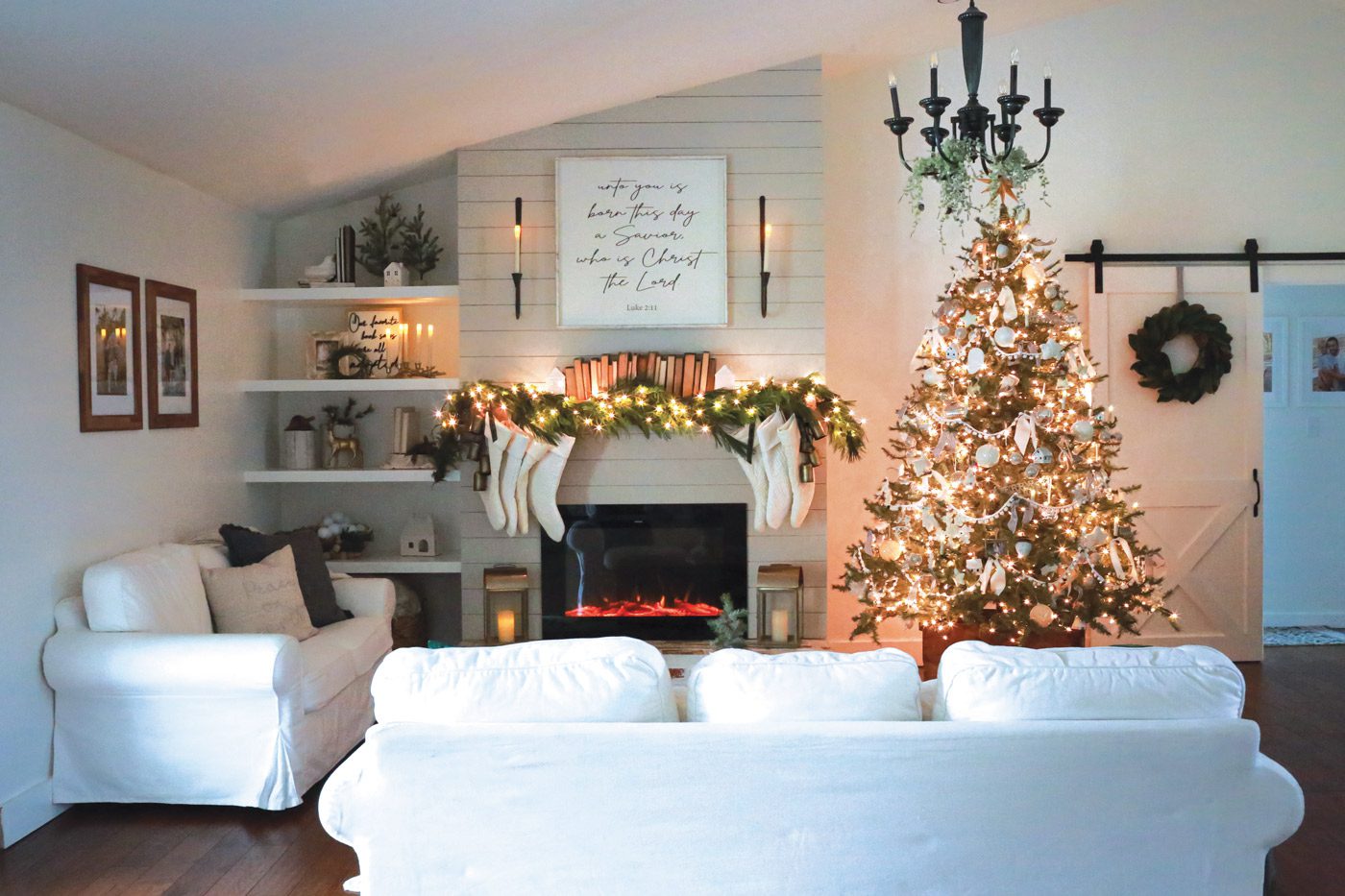 Simple yet welcoming Christmas décor places family at the center of this Florida farmhouse.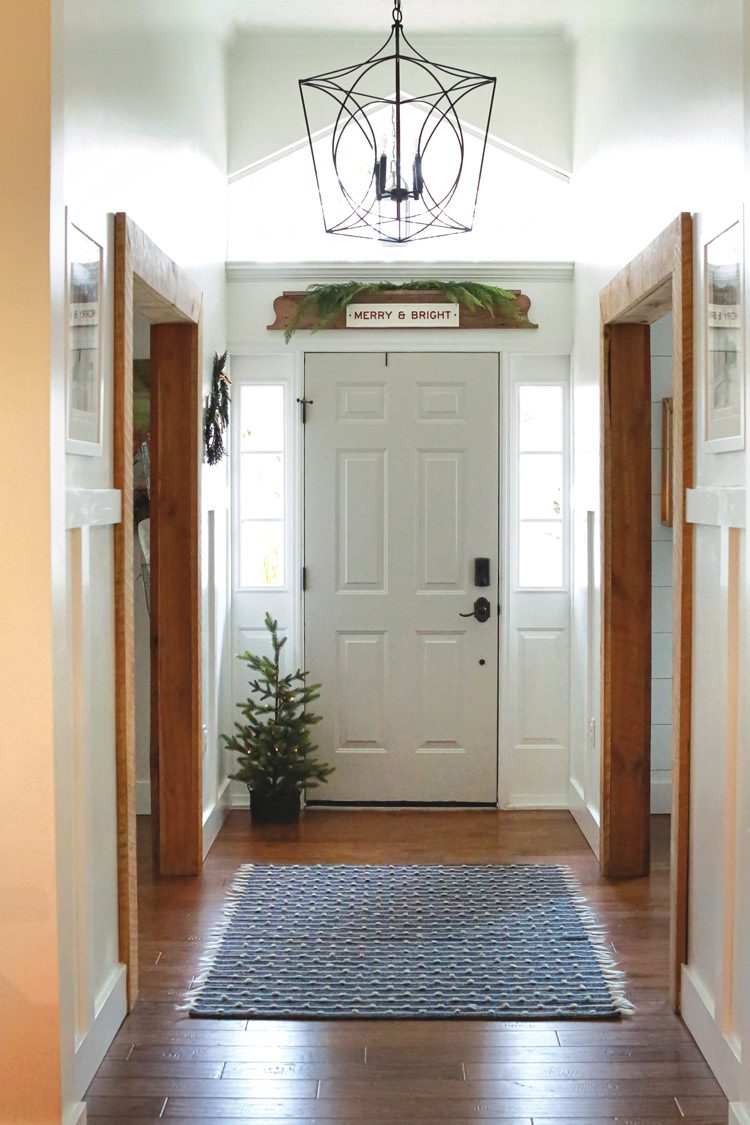 When it comes to holiday decorating, the ultimate goal is to create a warm and cozy atmosphere for a family friendly Christmas home. Florida homeowner and Instagrammer Tamela Adams of White Blossom Home does this by filling her farmhouse with holiday cheer as Christmas draws closer. "My goal for Christmas is just to have my home be warm, cozy and overall inviting," Tamela says. With five children, this special season can be chaotic. So Tamela focuses on simple farmhouse décor to keep her four-bedroom, three-bath home, and the season itself, full of laughter and joy.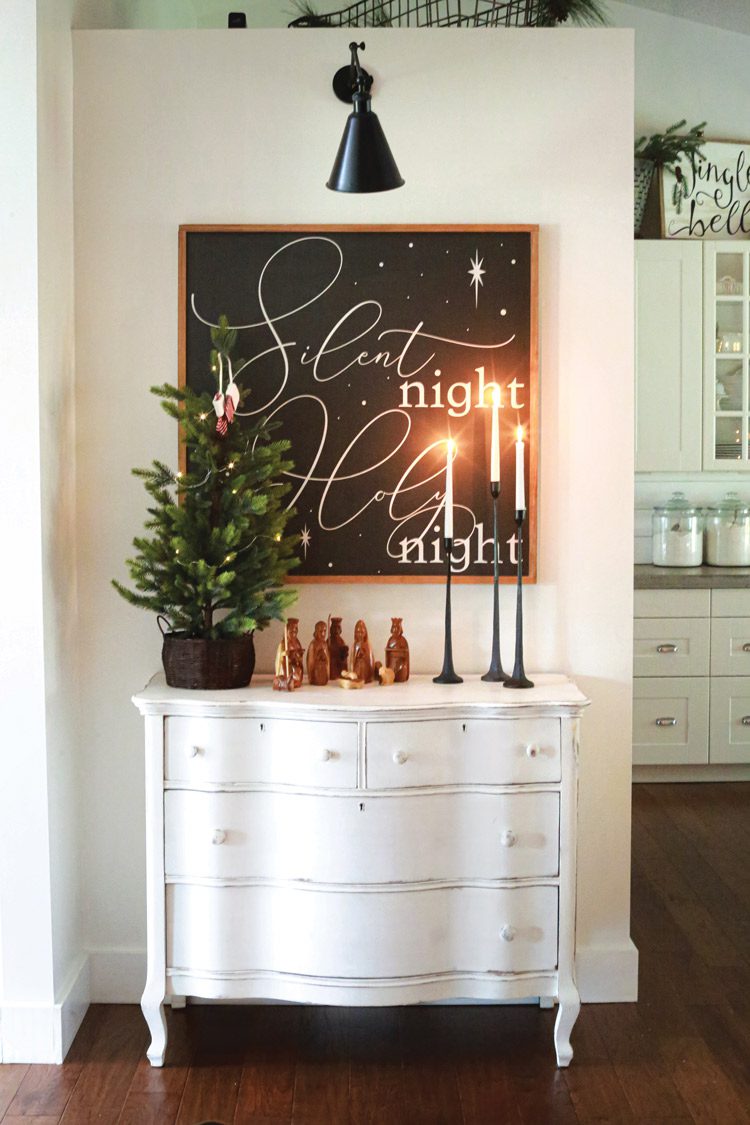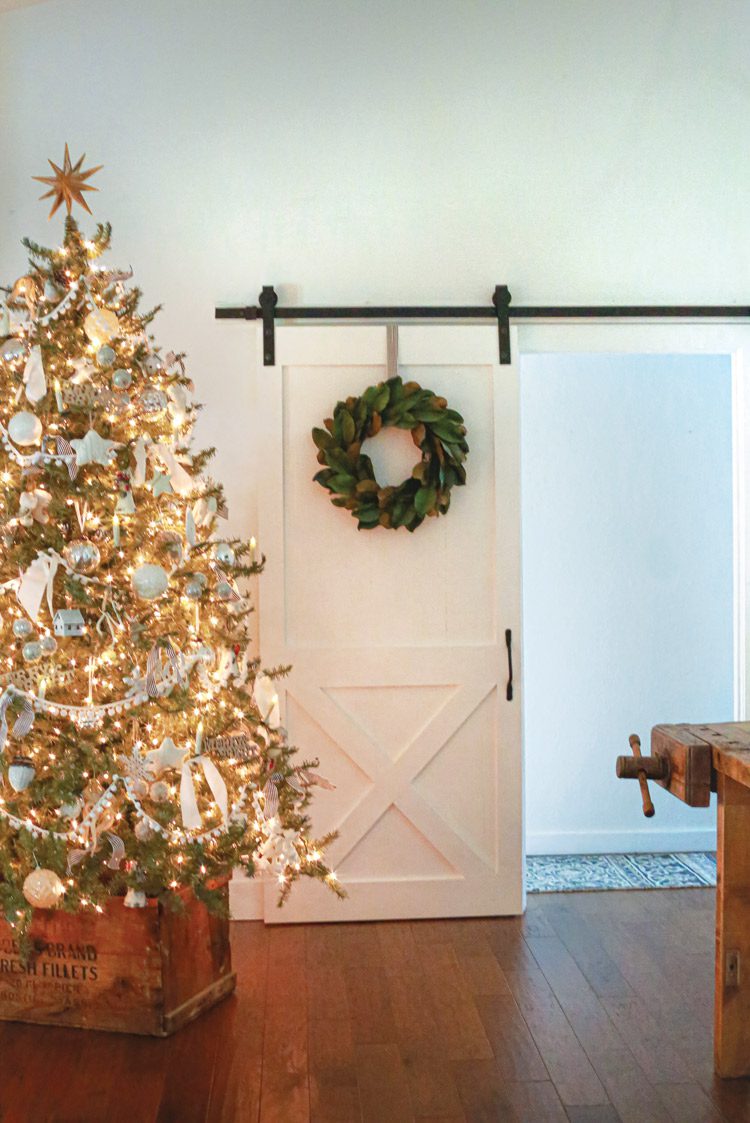 Tamela has been through an extraordinary journey, both battling breast cancer and dealing with infertility. In spite of facing such difficulties, Tamela and her husband, Melvin, were eventually blessed with four adopted children and one biological child. With a family of seven now, Tamela has had to learn how to balance the Christmas season with the busyness of a large family. As the time comes to decorate for the holidays, she finds that less is more. She opts for soft colors and simple accents to create a winter wonderland.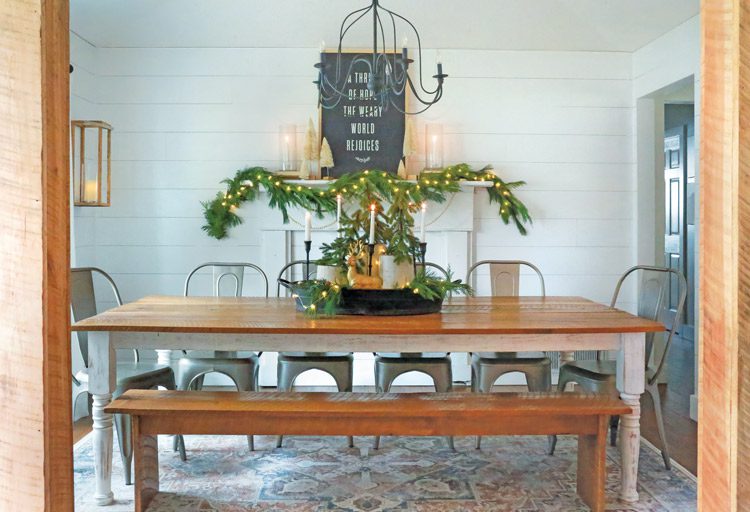 Simple Solutions for a Family Friendly Christmas Home
For her home's color palette, Tamela has a foundation of neutrals. She uses shades of white, beige and soft blues and grays throughout the year, but to ring in the holiday season, she weaves in pops of color in each room to create a seamless Christmas atmosphere. "Fresh greenery is another favorite," Tamela says. Different types of greenery adorn the mantels, cabinets and centerpieces. Wooden beams frame many of the doorways between the living areas downstairs, bringing texture to the modern farmhouse, as well as another opportunity for Christmas decorations.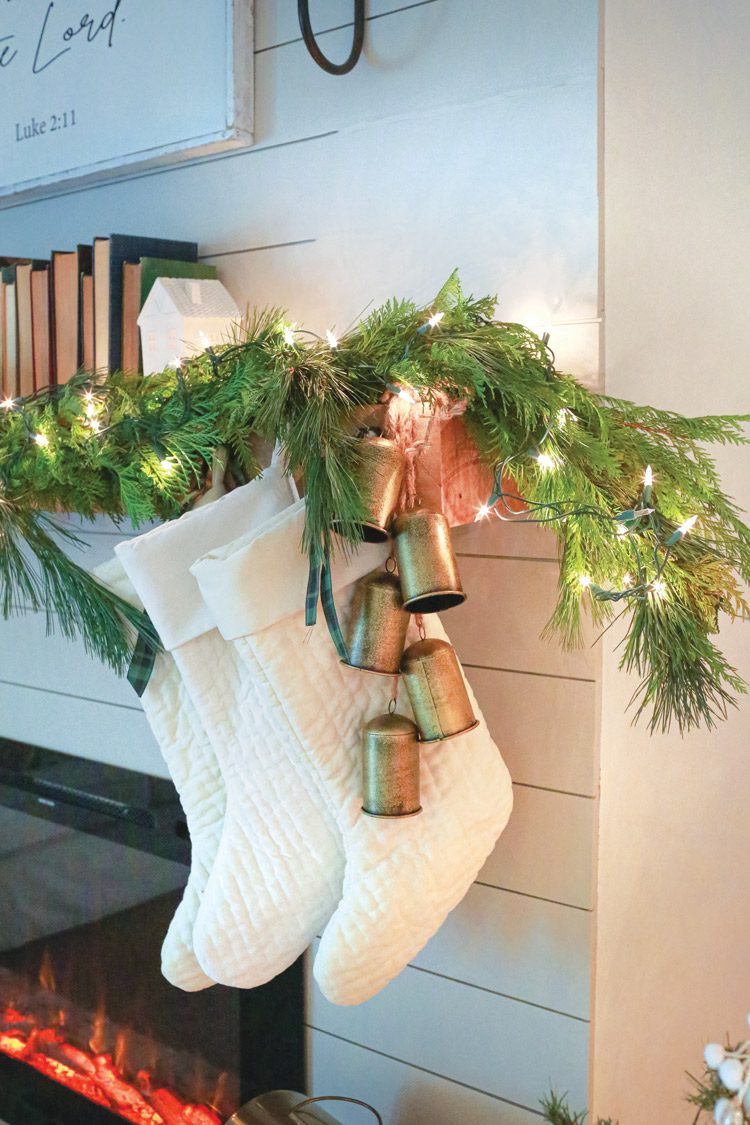 The living room is one of the centerpieces for Christmas décor in the Whites' home. Tamela used simple, neutral colors with ornaments, stockings, sofas and rugs. "I stick with a neutral base and use décor to add festivity," she says. The navy throw pillows and silver-and-gold accents bring color to the space, while a rustic crate for the tree base and a wooden hope chest add character and texture.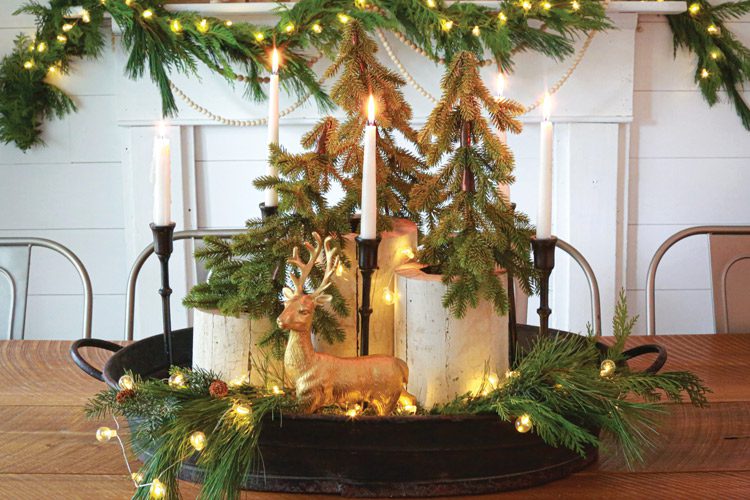 Family First
Tamela pays tribute to her family values and faith with word art signs in many spaces in the farmhouse. "Jesus is the reason for the season," Tamela says. "I love that reminder in my home." Along with festive signs, Tamela uses different forms of lighting to soften her décor and create a sense of coziness. "I love to add twinkle lights whenever I can to warm a room without making it feel overwhelming," she says.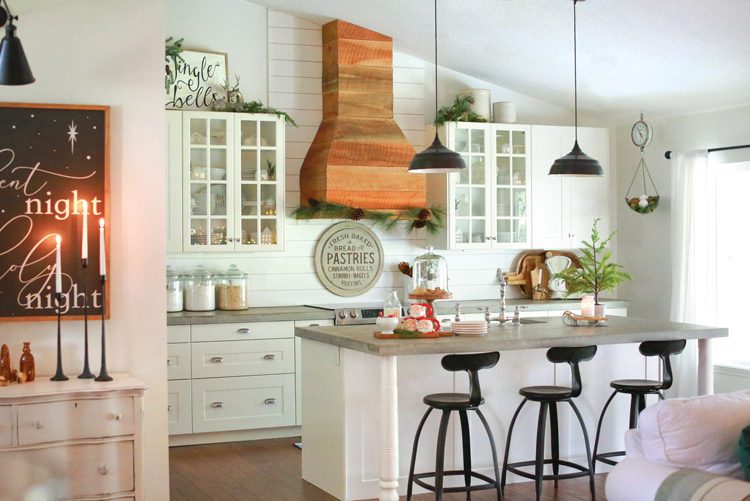 One of Tamela's favorite things about Christmas is all the fun activities and traditions the family can celebrate together. Whether it's looking at Christmas lights, baking and decorating, or anything else they can do together, the season is a huge highlight for the Adamses.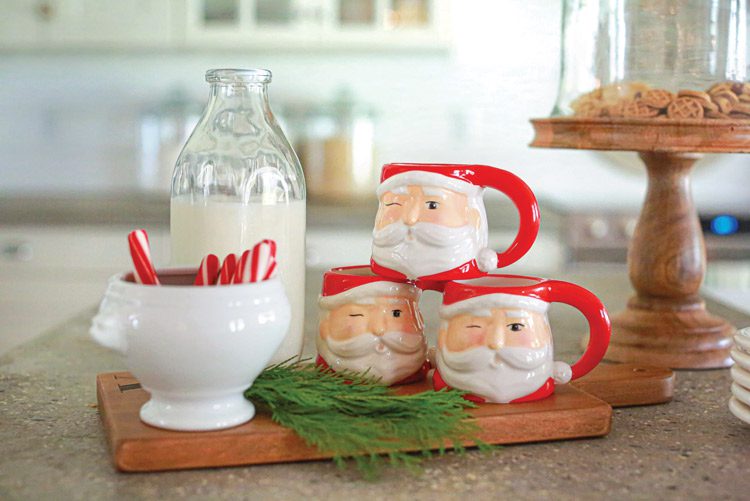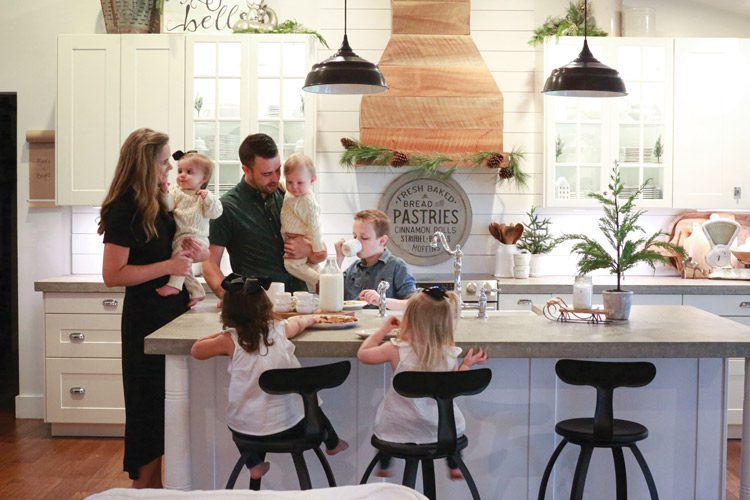 It was with her kids in mind that Tamela decided to dedicate a room in the house to them. "I like to have little areas that are just for them," she says. "A place they know they can decorate a tree, draw on the chalkboard and have fun with their own Christmas decorations, that they can do whatever they want with." The kids' playroom is a perfect Christmas nook in the home, complete with a hot cocoa play set. The kids' freedom with their own holiday décor brings to life the spirit of Christmas.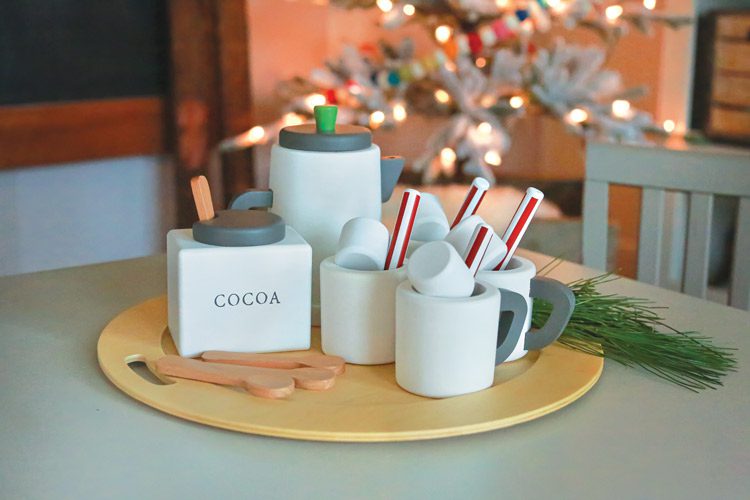 ---
Staying sane at Christmastime
It's easy to get overwhelmed during this busy time. Let experienced mother of five Tamela Adams share her top tips for making it through the holiday madness.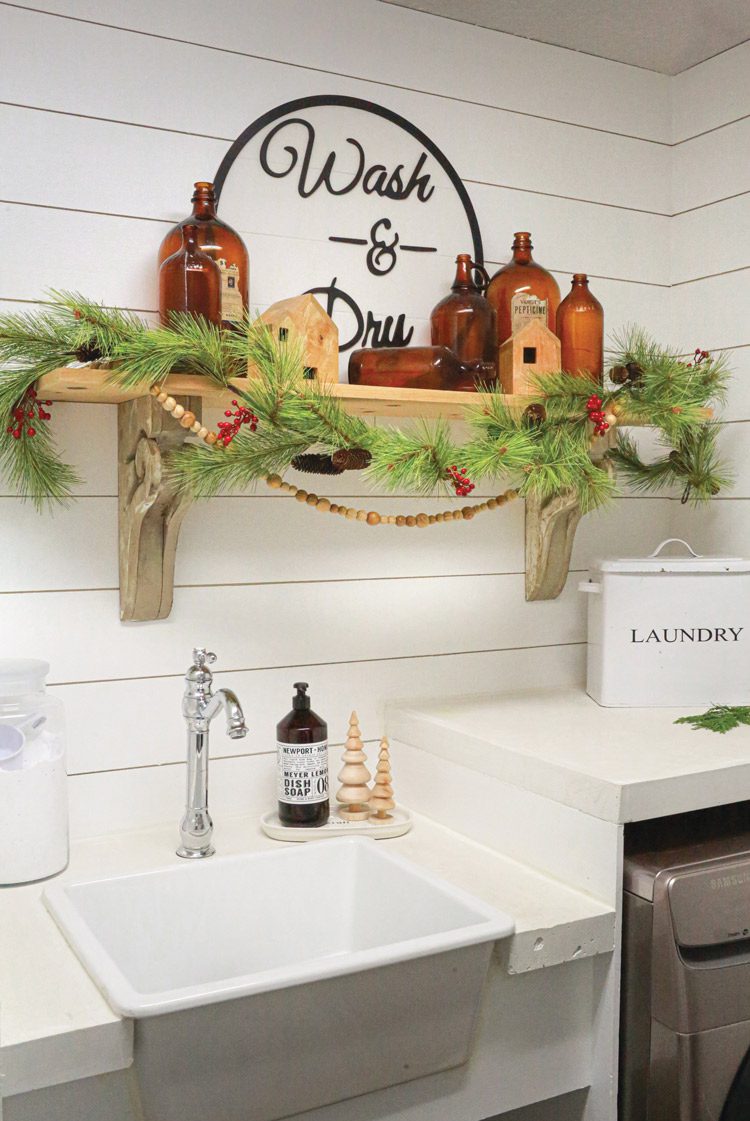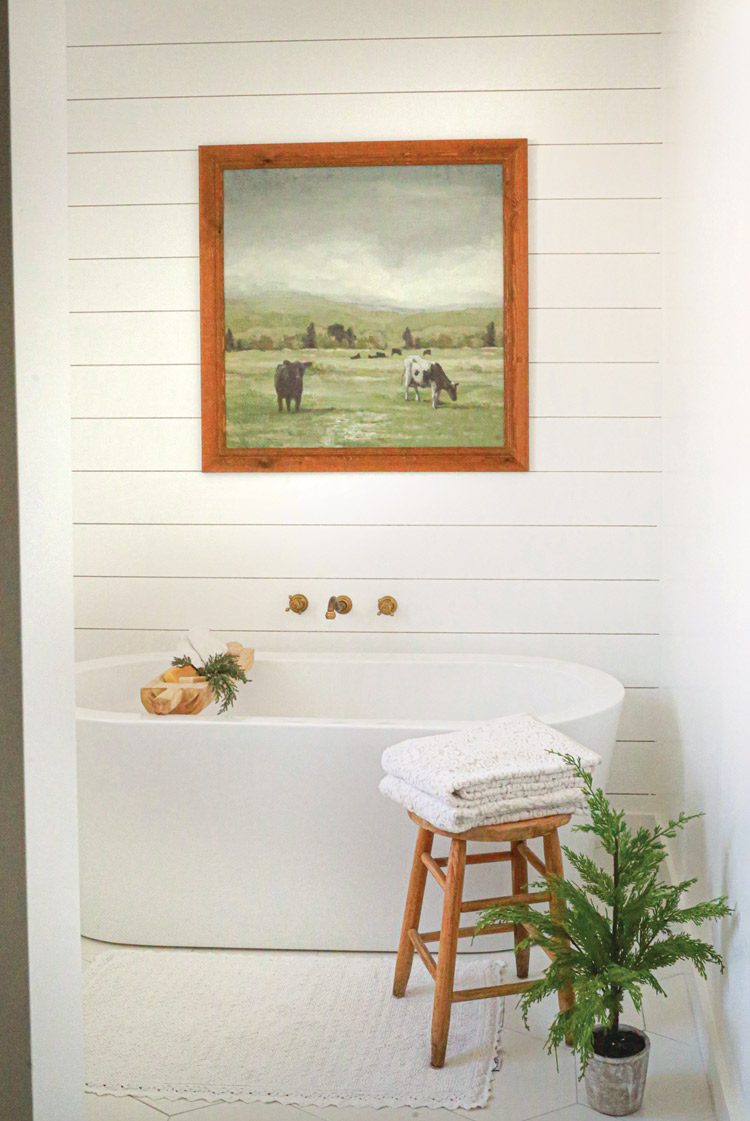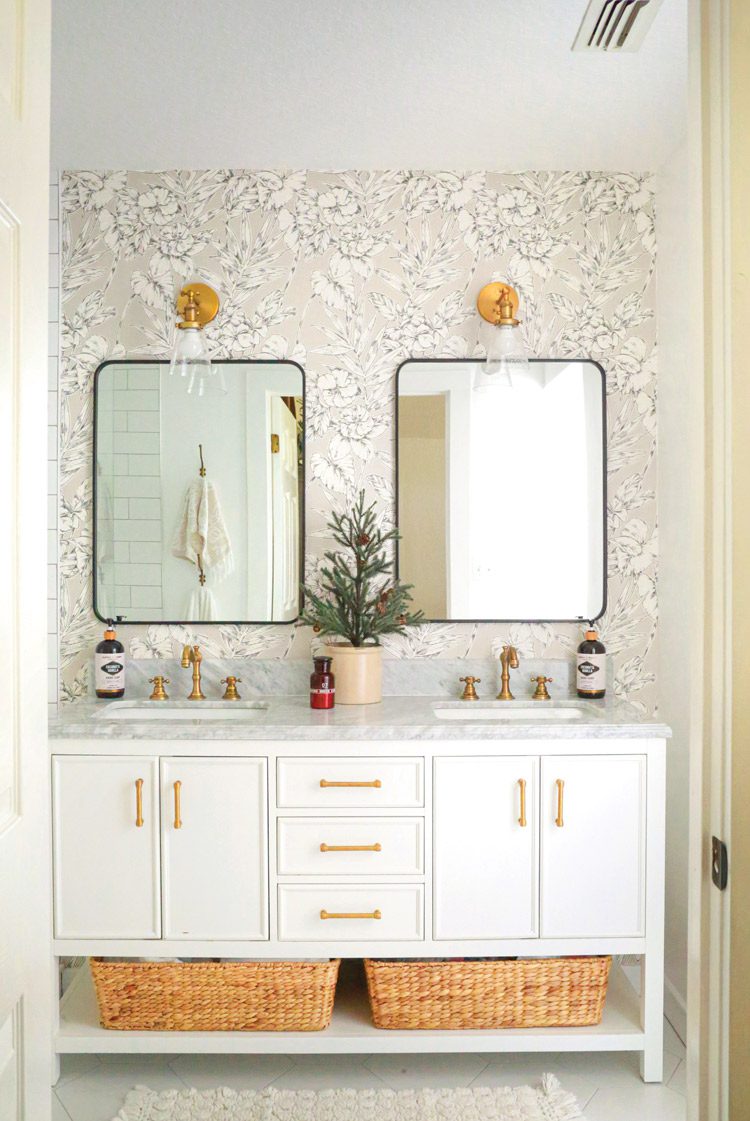 Shop early. "One thing I always try to do is to shop early," Tamela says. "Even picking up little things I see that I know the kids will like in their stockings makes it so much easier when it comes to the last day." By starting early, you can avoid much of the stress of holiday shopping. It gives you extra time to get everything you need, gives you a better chance of items not being sold out and frees up your time for other last-minute necessities.
Make a list. And check it twice. Tamela likes to make a list of the family's favorite holiday activities and stick to it. "There is always so much you can do, but sometimes we get so busy decorating and doing other things that we don't stop to enjoy the quality time with our families," she says. Making a list and sticking to it will help you prioritize the fun family traditions, whether it's looking at Christmas lights or cuddling up by the fire with a good movie and hot cocoa.
Say no. This is a hard one, but remember that there are only so many hours in the day, and the Christmas season is only a few weeks long. Learn how to say no to the low-priority events and activities that, if you're not careful, will crowd out the activities you really want to do with family and friends.
---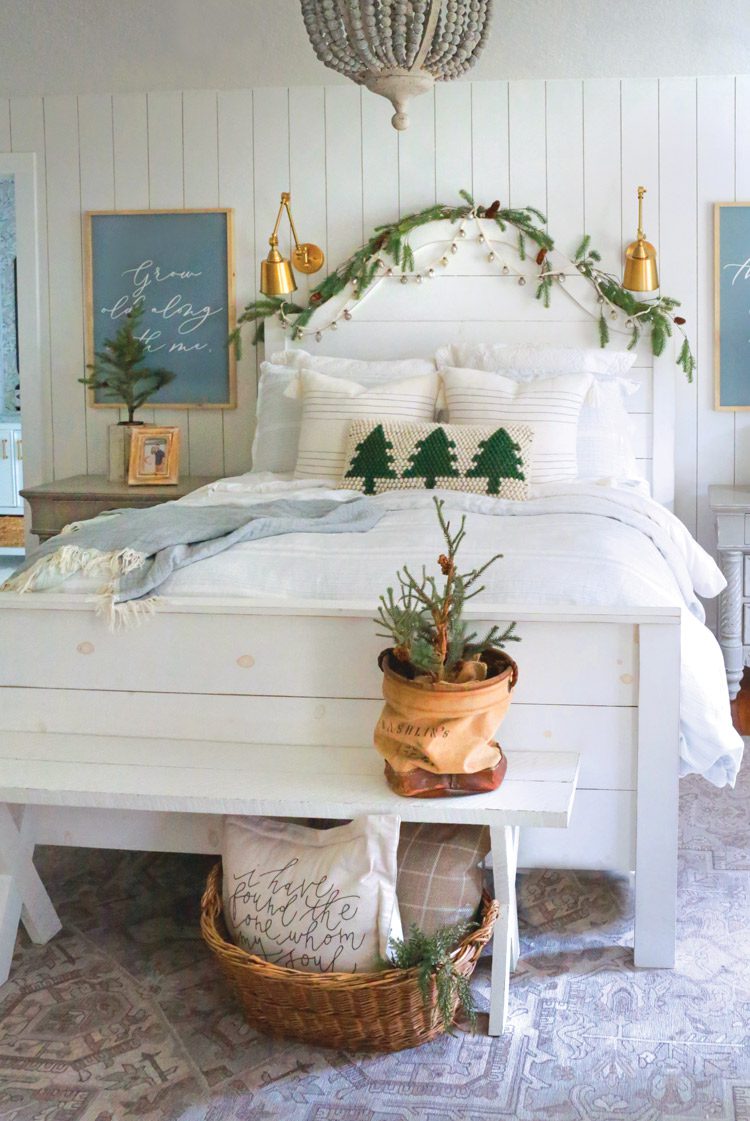 For more family friend Christmas homes, see A Pennsylvania Christmas Home and A Metallic Christmas For This Idaho Home. Of course, don't forget to follow us on Instagram, Facebook and Pinterest to get your daily dose of farmhouse inspiration!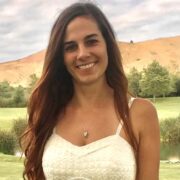 Jillian Chapman
Jillian is a freelance writer with years of experience writing and editing magazine articles, blog posts, social media content, and more. She has worked with media companies, social media accounts, local government and public libraries. Along with writing and editing, she also has experience in research, interviewing, SEO practices and marketing. Jillian began her writing career while working through college where she received her bachelor's degree in English Literature, Rhetoric and Cultural Studies from Chapman University. She has continued to follow that passion in the years since. Jillian thrives in combining her experience and education to craft insightful and engaging writing. She loves to research and collaborate with others in order to tell stories that bring value to readers' lives. Jillian's love of writing was initially born from her passion for reading. She enjoys all genres including fantasy, historical fiction, non-fiction, thriller and more. She believes one of the best ways to be a great writer is to be a great reader and tries to spend as much time as she can reading. When not reading or writing, Jillian enjoys punk rock concerts, swimming and spending time with family. Jillian lives in Orange County, California with her significant other, two children and their dog. Her work can be found through  Linkedin or personal website.