Men's Christmas Gifts He'll Actually Use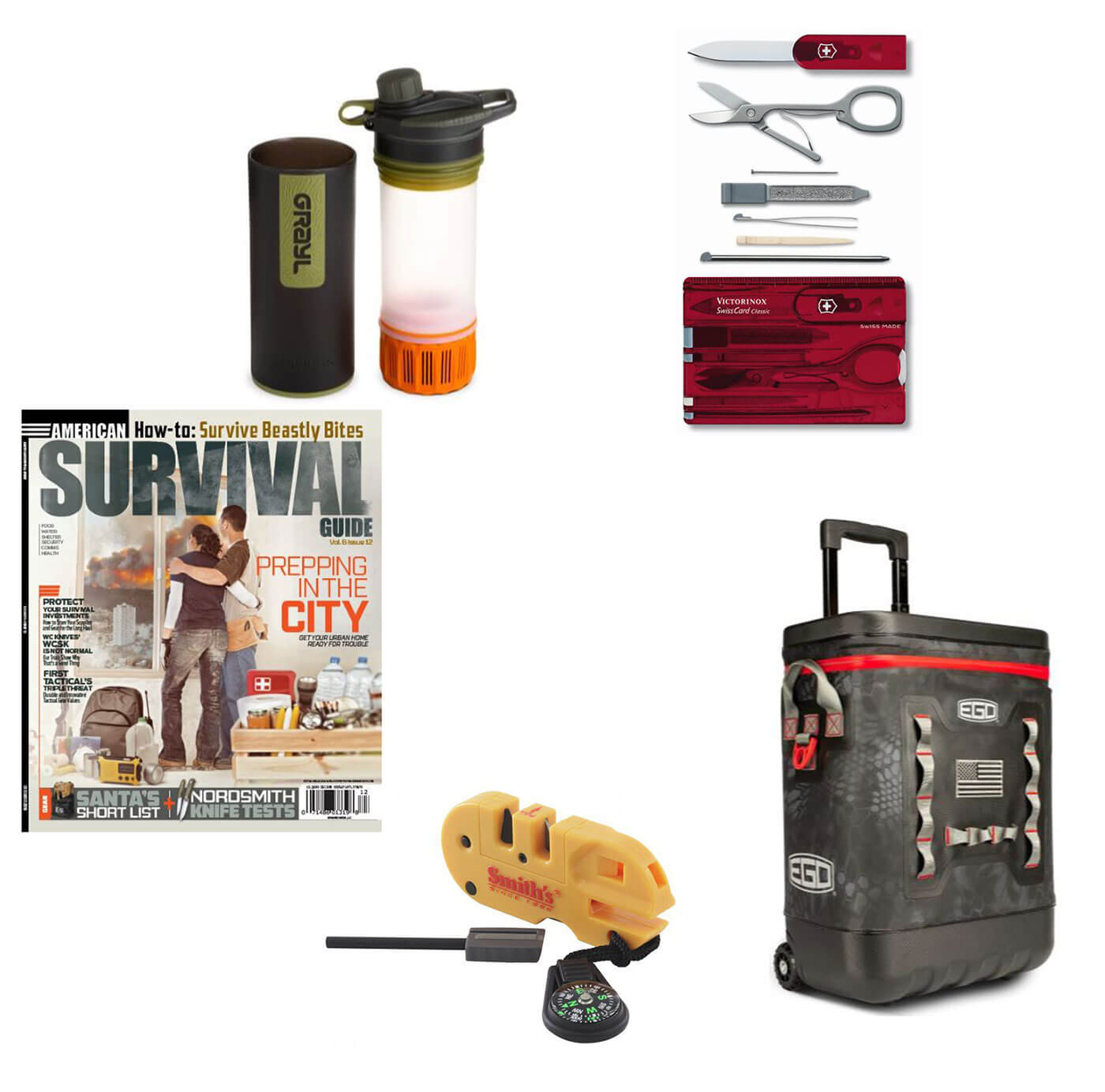 It may seem like he has everything he needs. But he really doesn't. He has a short list of some new gadgets and tools that would make his life a bit easier. Or, at least, these would feel awesome in his pocket or look great in his workshop or rig. To help you in your quest for shopping for men's Christmas gifts, here are some great suggestions from our friends at American Survival Guide Magazine. Spoiler alert—you might even find a few things you want to add to your own wish list!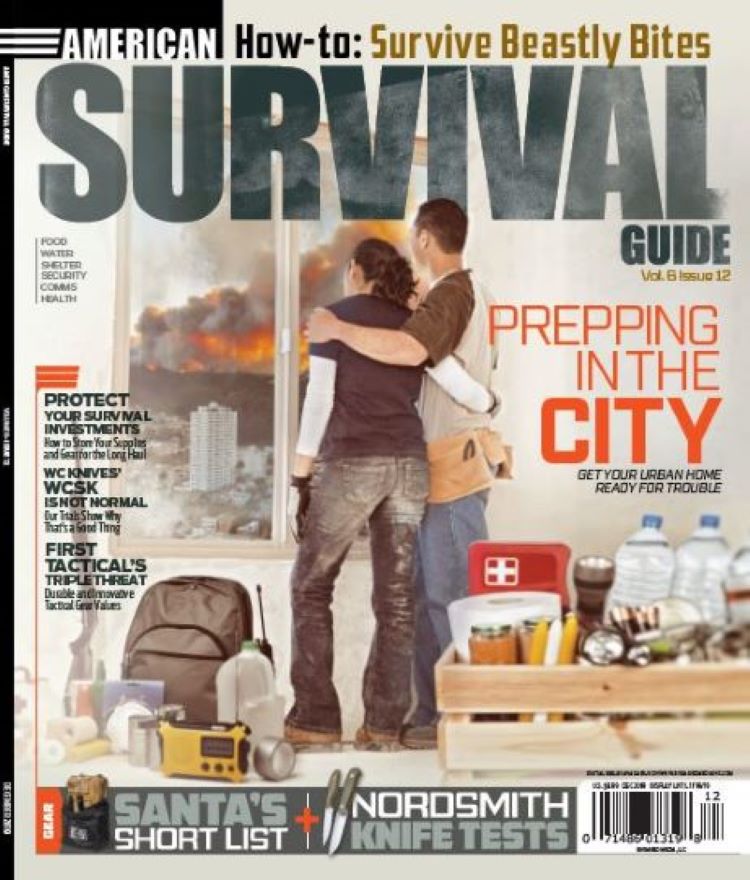 Think of it as twelve monthly reminders to him of how thoughtful you were at Christmas. Each month, he'll learn about essential, practical skills and techniques for being more self-reliant and prepared for challenging real-life situations.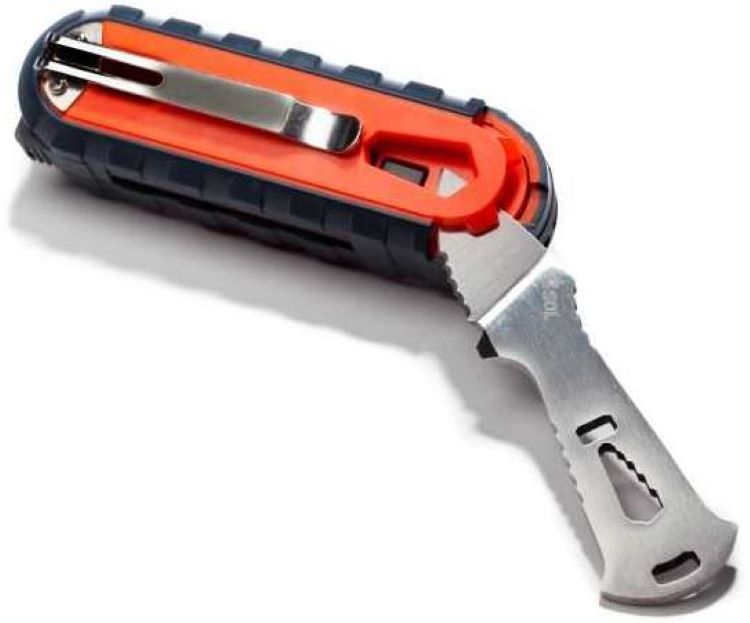 The Phoenix is an innovative and useful collection of essential outdoor tools combined in a pocketknife-sized package. Added to its fire-starting capability are an emergency light and signal whistle, a 7-function fixed blade knife and a watertight tinder compartment. The bright orange case will be easy to find in his glove compartment or tackle box, and it can also be clipped to a belt.
You can't light a cigar with this Zippo product, but the AxeSaw can help your woodsman or backyard landscaper with two indispensable tree-trimming tools in one for your men's Christmas gifts. Use the axe to make short work of limb saplings and quickly convert it to a folding saw for more precise cuts on branches and vines.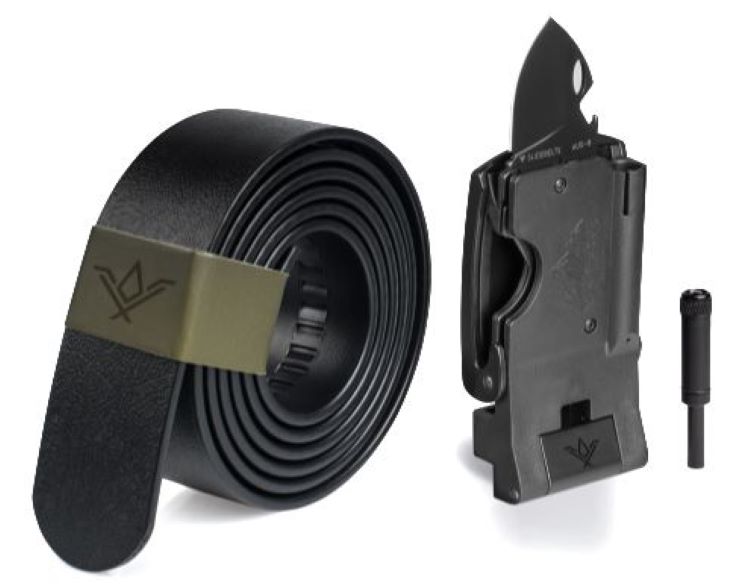 The concealed four-function emergency kit in the buckle is just the beginning of this great-looking belt. Stylish enough to wear with any trousers, it's also durable enough to withstand almost 1,500 pounds of pull and over 200 degrees (F). And its continuous adjustment notches are on the back, so there are no holes to stretch and fail over time.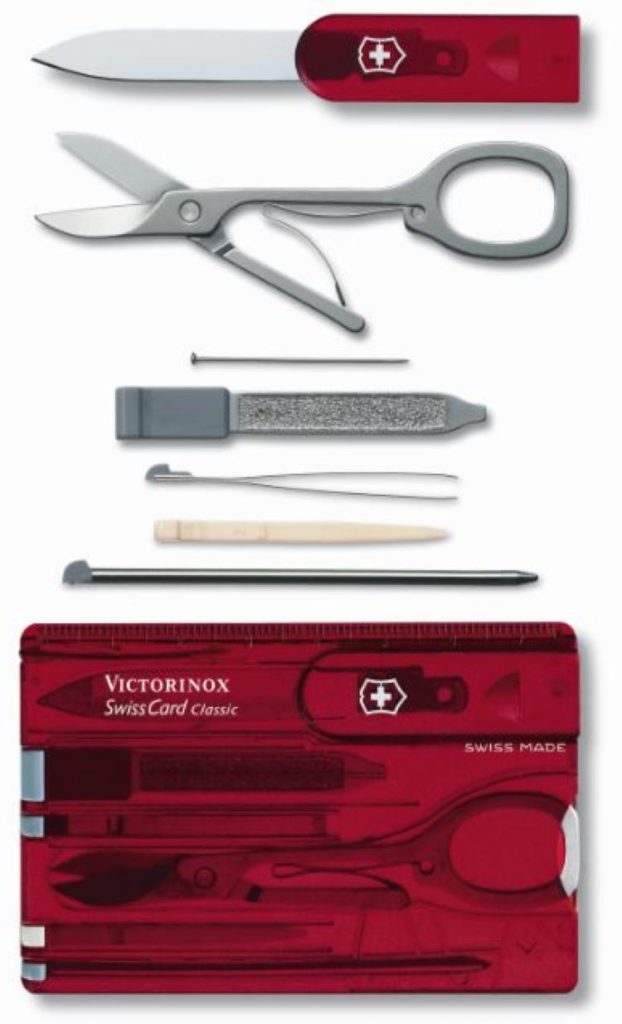 It's compact, but each of the 13 tools in this unique kit is so useful it may never get stowed in his wallet or pack. Ranging from a small utility blade and four screwdrivers to an LED light, scissors, a magnifying glass and more, there is nothing lite about this SwissCard's ability to get stuff done.

Okay, the stainless steel buckle has a bottle opener. But that's just a bonus. The 2,700-pound test belt provides ample space for money and important papers. Plus, it will even accommodate complete survival kits the company offers.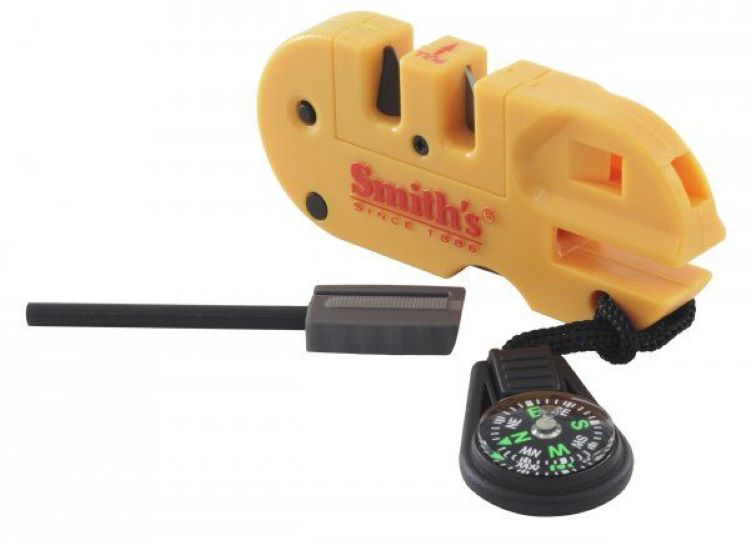 A dull blade can be dangerous and ineffective. The Pocket Pal X2 will not only keep all his knife edges sharp, it can also signal for help, start a fire and help him navigate back to civilization.
This is one of those men's Christmas gifts that won't get tossed in the sock drawer! The innovative design is hand-friendly and keeps nine tools clipped in his pocket or pack and ready for a ton of daily tasks. It even has a cap lifter to help celebrate the latest successful repair job.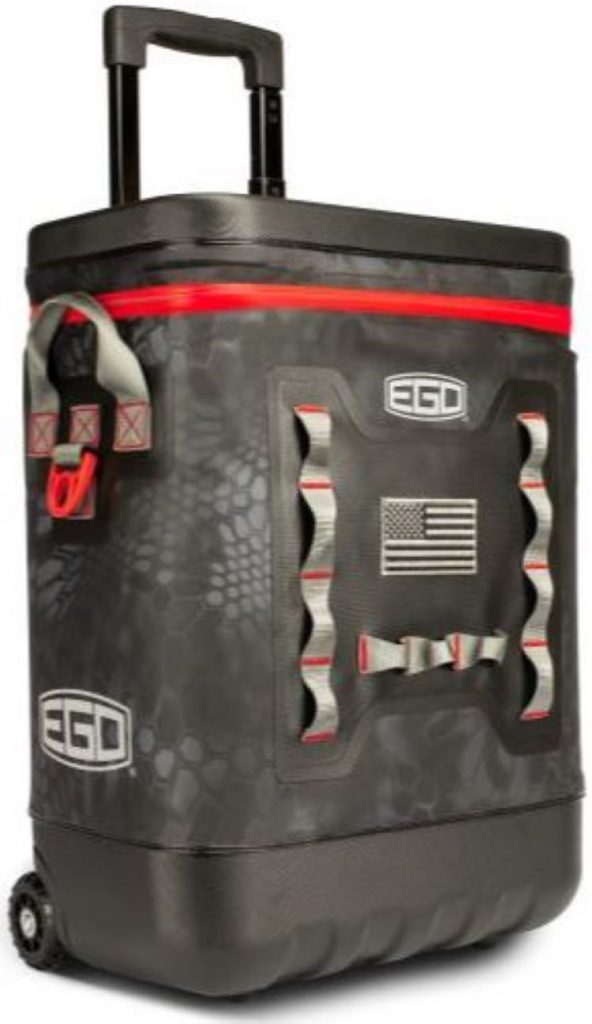 Keeping up to 36 12-ounce cans of liquid refreshment chilled for as long as 72 hours, this heavy-duty wheeled cooler is sure to keep everyone happy all weekend! Tough ABS plastic top and bottom panels and adjustable handle are ready for tailgating and campsite duty.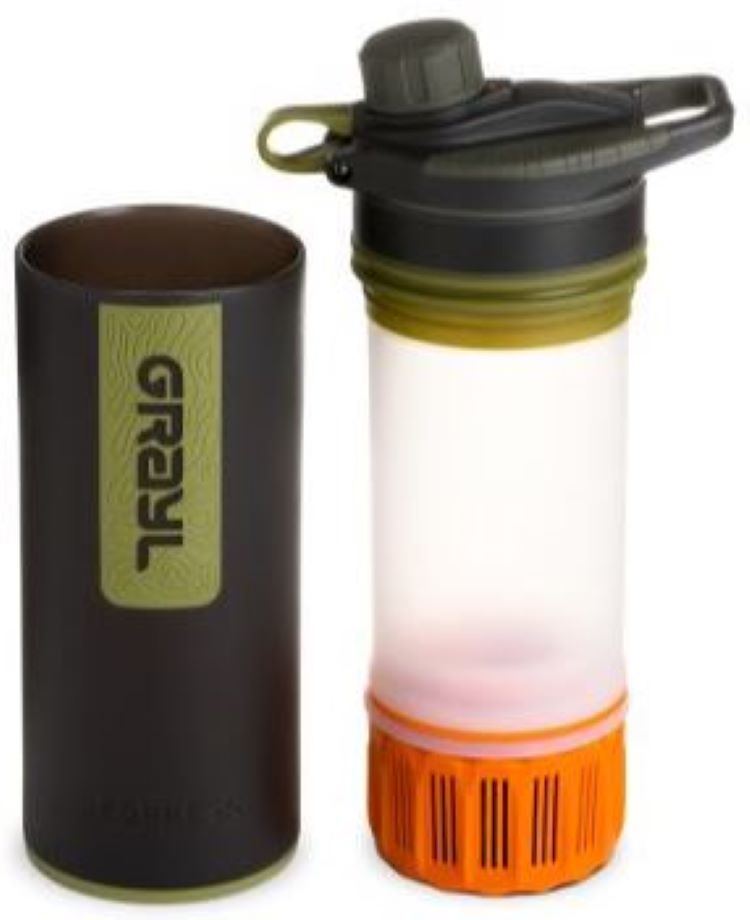 Minimize the risk of drinking contaminated or foul-tasting water with this fast and efficient water purifier. Eliminating more than just bugs and germs, the Geopress filters heavy metals, chemicals and particulates that can taint public water supplies.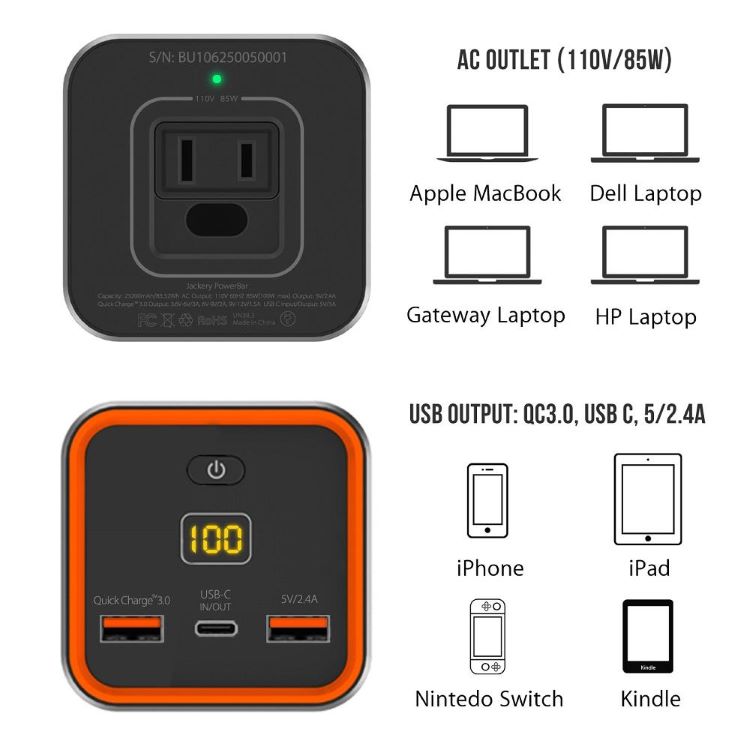 There's no need to suffer electronic withdrawal when the power goes out, as long as he has this portable power back-up handy. With AC, USB and Quick Charge outlets, laptops, phones and other electronic devices can keep running without interruption.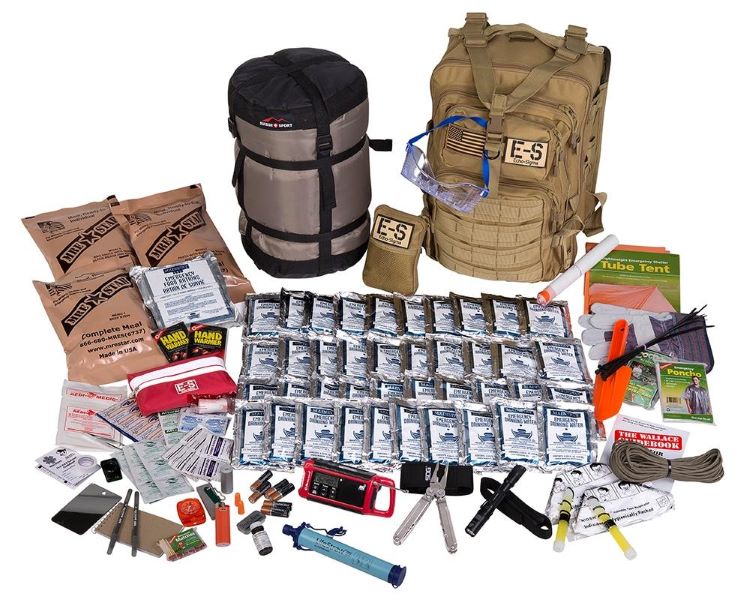 Save time and money when you select this comprehensive preparedness kit of quality products assembled by the experts at Echo Sigma. Cover needs for food, water, shelter, first aid and much more with many popular brand name products.
---
Love these and want more unique Christmas shopping ideas? Check out our shopping section! Of course, don't forget to follow us on Instagram, Facebook, and Pinterest to get your daily dose of farmhouse inspiration!