Burgoo Recipe: A Kentucky Fall Favorite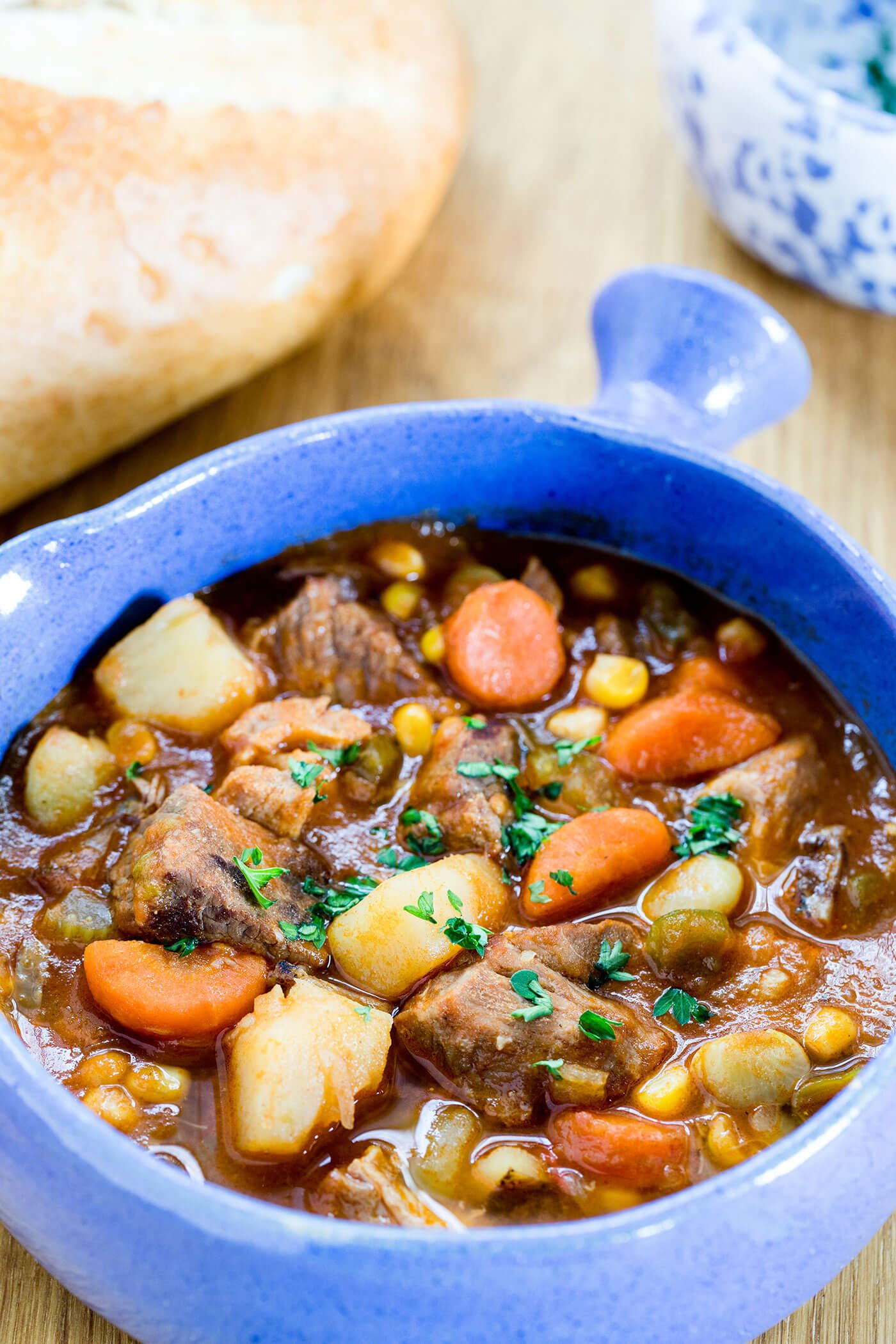 For New England, it's clam chowder. For Louisiana, it's gumbo. For Kentucky, the classic soup is burgoo, a meat and vegetable stew. In the new book Famous Kentucky Flavors, authors Cameron M. Ludwick and Blair Thomas Hess share some of the dishes—along with travel tips and food festivals—that are integral to the Bluegrass State. The burgoo recipe is one of them.
Here's what the authors have to say about this famous burgoo recipe, and their favorite variation.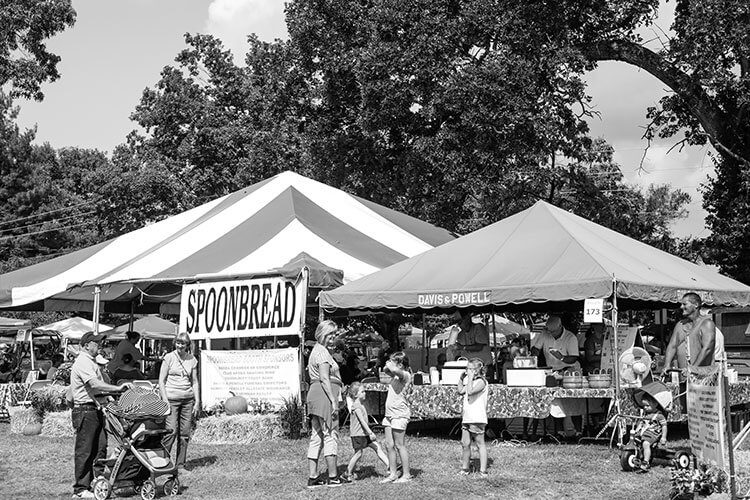 "Burgoo is to Kentucky what Brunswick is to Virginia (or to Georgia, depending on who you ask). It is the Bluegrass State's version of Louisiana's famous gumbo. It's as much a staple to Kentuckians as clam chowder is to New Englanders. And while this historic dish can be traced back to the early days of the state, few culinary historians can agree on who, what, when, where and why burgoo came about. They can even seem to settle on an origin for the stew's name.
"The not knowing is almost as fun as the quirky recipes for this culinary masterpiece.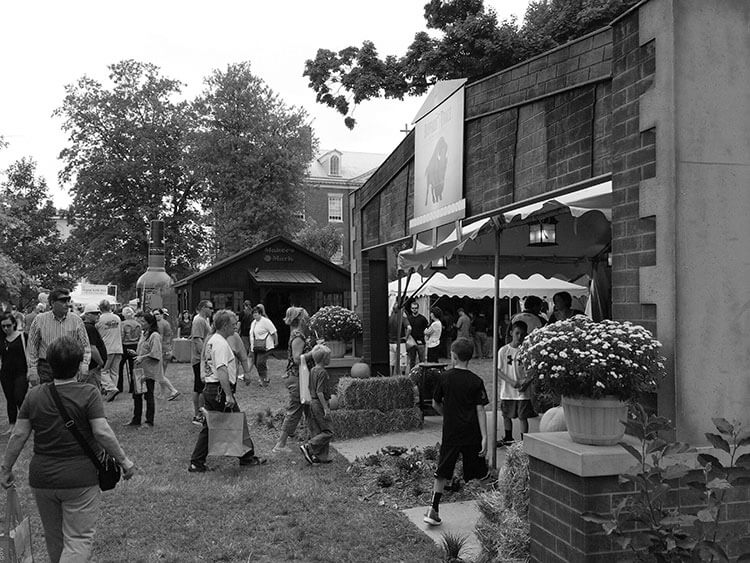 "Here's what we do know: burgoo is a thick meat and vegetable stew that generally includes a variety of meats, including beef, pork, chicken, mutton and rabbit (or some combination of all of these—improvisation is key), and tomatoes, corn, potatoes, onions, lima beans, and okra. Some versions are a little bit wilder and include whatever meat is convenient, from venison to squirrel to game birds; some burgoos contain barbeque. And no two chefs make burgoo the same way.
"If you haven't tasted burgoo by Chef Ed Boutilier at Keeneland Race Track in Lexington, you're missing out. Here is his famous recipe."
Copycat Keeneland Burgoo Recipe
Ingredients:
1 cup diced celery
1 cup diced carrot
1 cup diced onion
3 pounds stew meat
12-ounce can tomato puree
2 pounds fresh okra, sliced
1 tablespoon beef base
1 teaspoon Worcestershire sauce
1 cup sherry wine
3 pounds diced potatoes
1 teaspoon ground thyme
1 teaspoon dry sage
1 teaspoon garlic powder
1 teaspoon dry oregano
Water (as needed)
Cornstarch (if desired)
Directions:
Brown stew meat with herbs. Add remaining ingredients and cover with water. Bring to a boil, and reduce to a simmer for a minimum of three hours, stirring occasionally.
Before serving, combine water and cornstarch and add the mixture slowly, stirring until the burgoo reaches the desired thickness.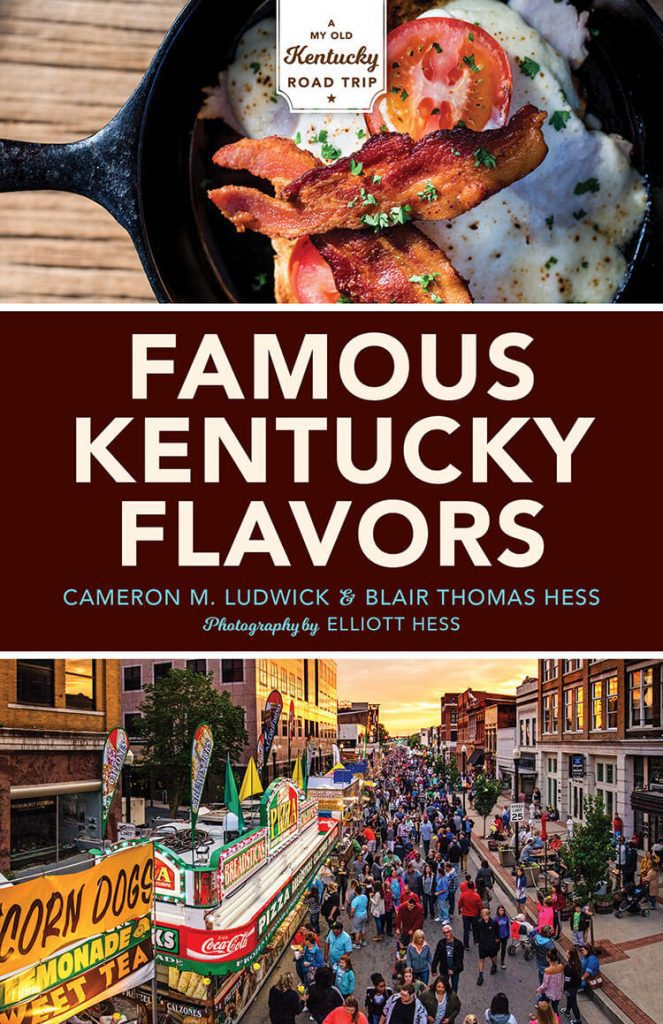 ---
Here at American Farmhouse Style, we absolutely love to share our finds from around the web with you! That being said, you may notice that some of the links in this article are affiliate links. This means that if you click through and make a purchase, AFS receives a small commission at no extra cost to you! Truly a win-win!
---
Are you ready to entertain this holiday season? Of course, don't forget to follow us on Instagram, Facebook and Pinterest to get your daily dose of farmhouse inspiration!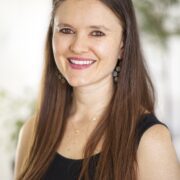 Victoria Van Vlear
Victoria is the editorial director of American Farmhouse Style. She shapes the editorial direction of the brand, both through the physical magazine and digitally on the brand's website and social media platforms. As a home décor enthusiast and DIYer herself, she knows what a little paint and patience can do for a room! Victoria is also a wife and mom to three little ones: two on earth and one in heaven. With any (not so spare) time, she devours book and dabbles in fiction writing. You can follow her on Instagram @victoriavanvlear