Adding Christmas Greenery to Your Home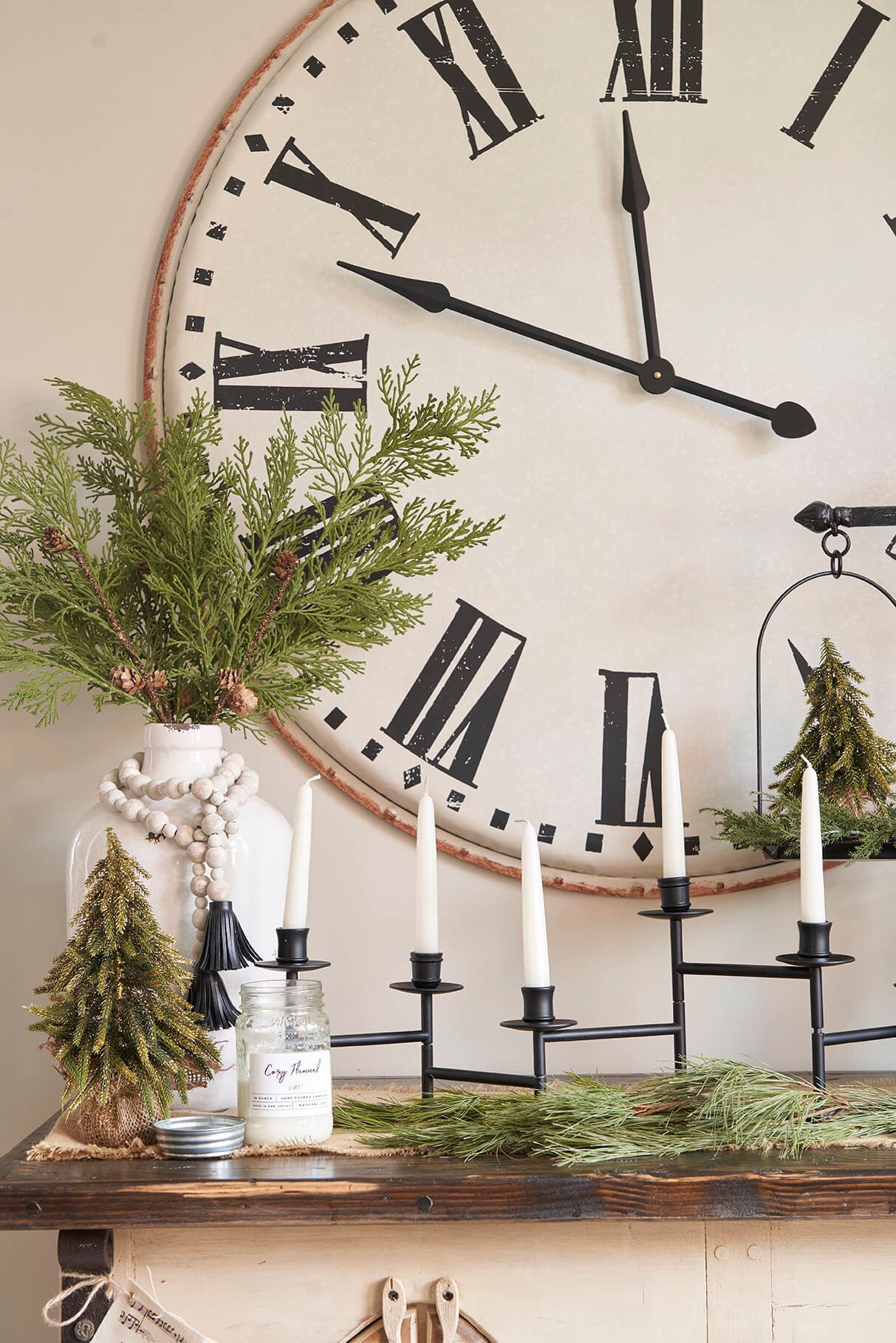 Image by Nick Mcginn
This is part of our Fa-La-La-La Farmhouse series! To get the free printables that go with them, sign up here!
What would the holiday season be like without fresh Christmas greenery? We couldn't bear to imagine. Lovely green pine branches and aromatic pine scents are a holiday must-have. And finding ways to incorporate greenery in your home, no matter if it's fresh, faux or a combination of the two, is one of the easiest ways to set up your holiday decor.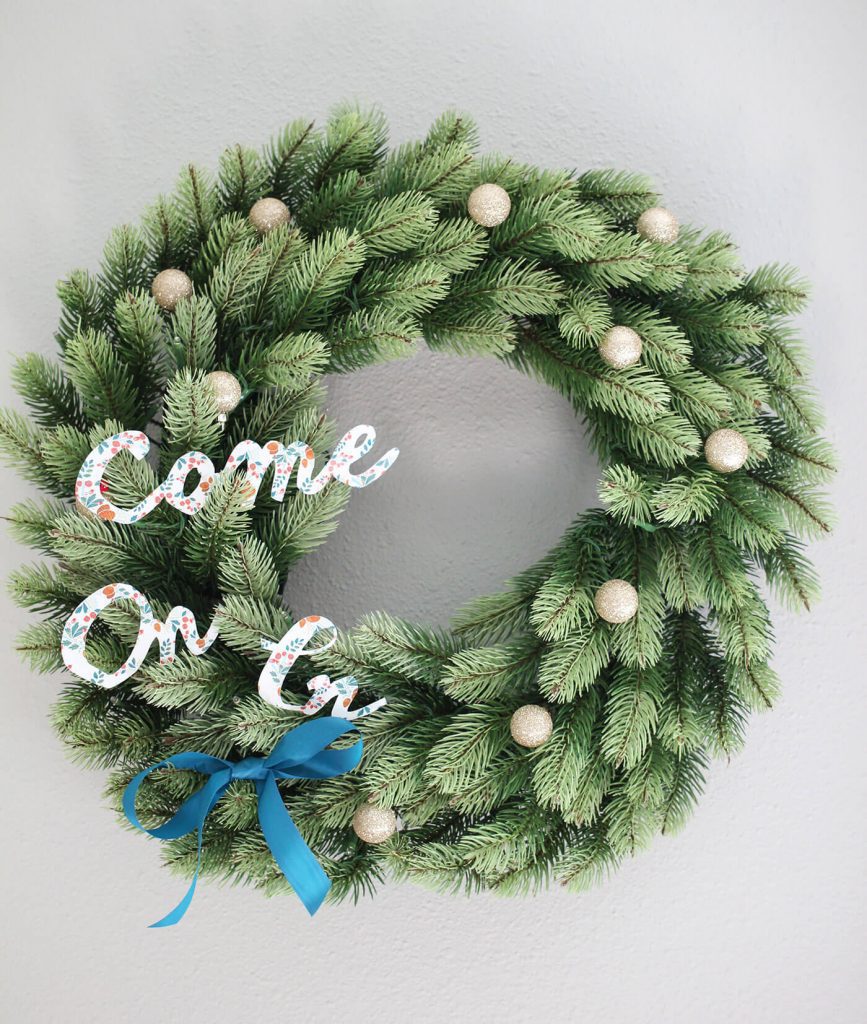 Welcoming Wreath
First things first: Your front door needs a festive wreath to tip folks off to the fact that you're a hospitable host. Customize your wreath with bows and embellishments, or make your own with gathered flowers, pine branches, leaves, etc.
One fun way to add some pizzazz to your wreath is to insert some word art into your wreath with a quirky saying or holiday greeting. Our free printable word art will greet your guests in style. Add it to your wreath or wherever your heart desires.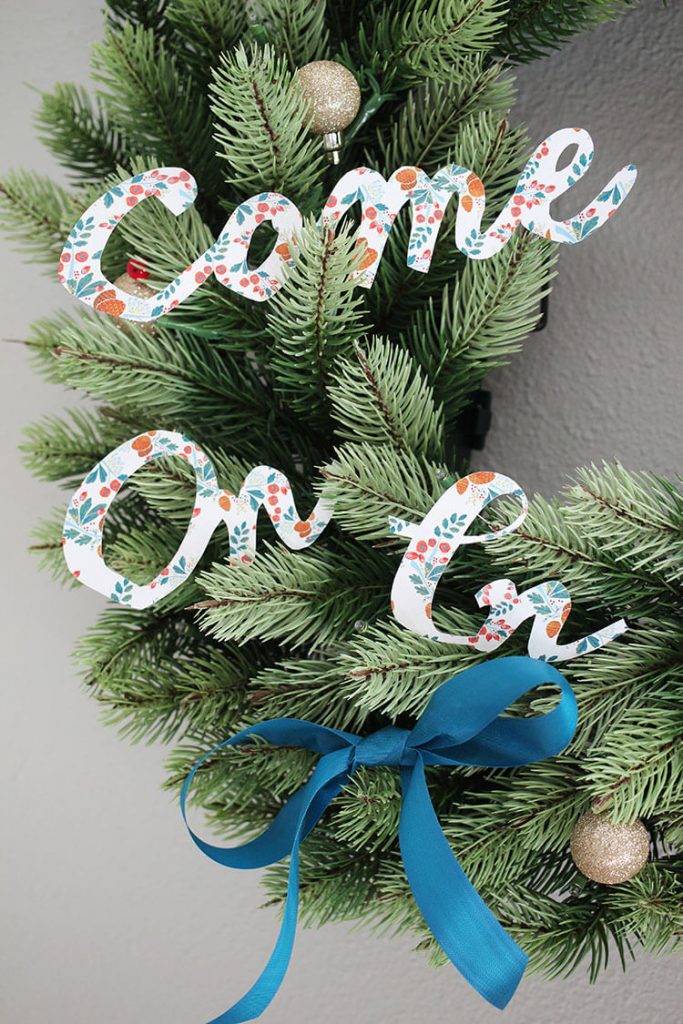 Did you know you can also find artificial but pretty realistic wreaths on Etsy, too? This holiday season, we're swooning over these beautiful wreaths from Two Inspire You. There are wreaths with holly, pine, olive branches, peonies, eucalyptus and more.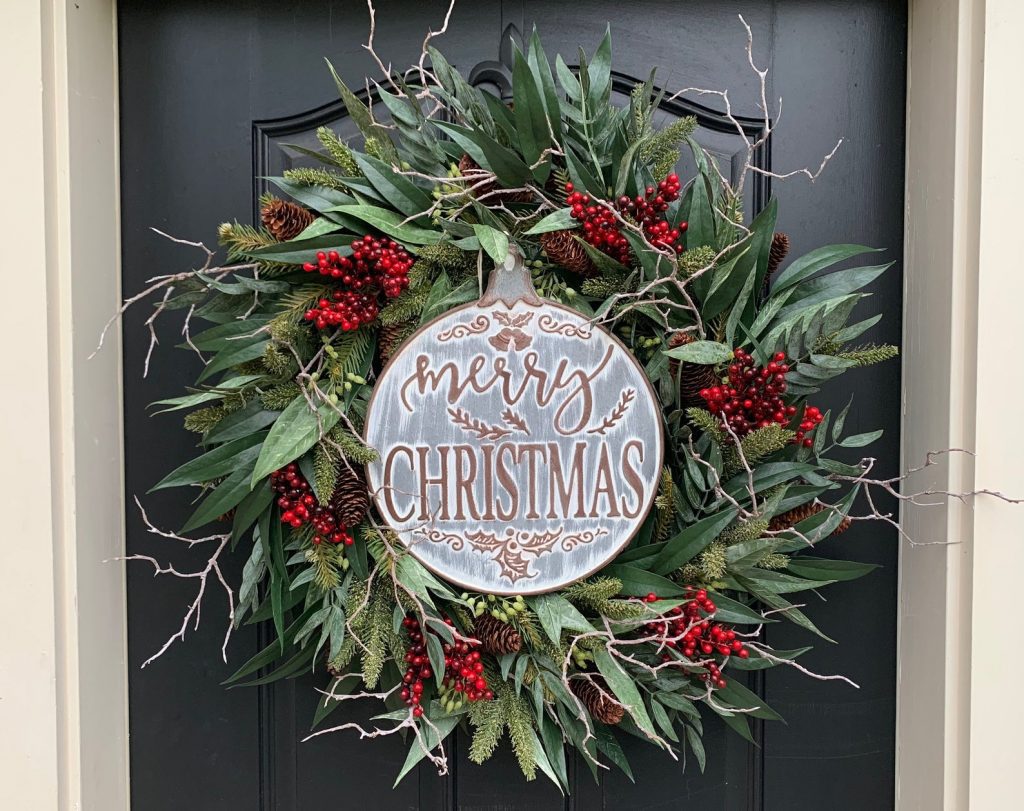 Decorating with Greenery
While your Christmas tree is usually the star of the show around the holidays, be sure the add greenery throughout your home to tie your entire holiday theme together.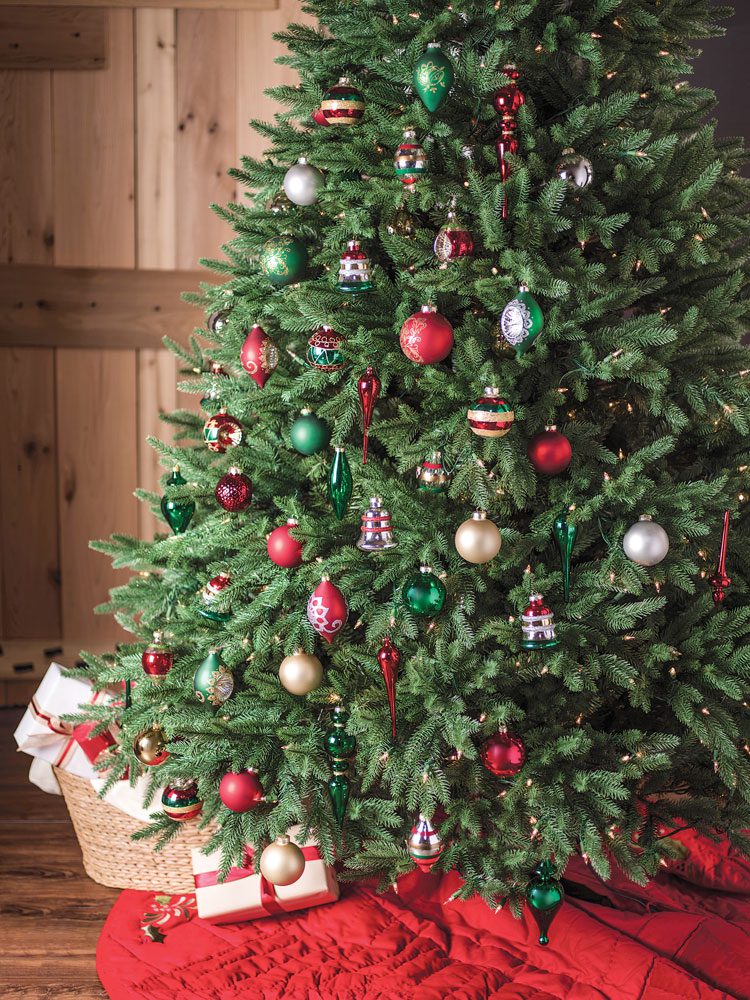 Tried and true places for hanging garlands include stair banisters and across the mantle. We also love the idea of weaving garlands in throughout everyday spots in the home such as your dining table, coffee tables and kitchen island--anywhere you spend a lot of time. That way, you get to enjoy the sights and scents of your Christmas greenery all the more.
If you're looking to decorate with something a little different from your standard round wreath, consider a teardrop shaped wreath. This is perfect for smaller doors and spaces that need just a little hint of greenery. With realistic fern and cream berries, it's also low maintenance.
Keeping Green
Extend the life of your fresh wreath or garland as long as possible by keeping it out of direct sunlight and away from heat, if possible. Keep it from drying out by lightly misting it with water from a spray bottle once a week.
When you first bring home your Christmas greenery, give it a little shake to get rid of the dead leaves and allow the live ones to breathe. Take good care of your greenery, whether it's fresh or faux, and your home will have the holiday spirit as long as you desire.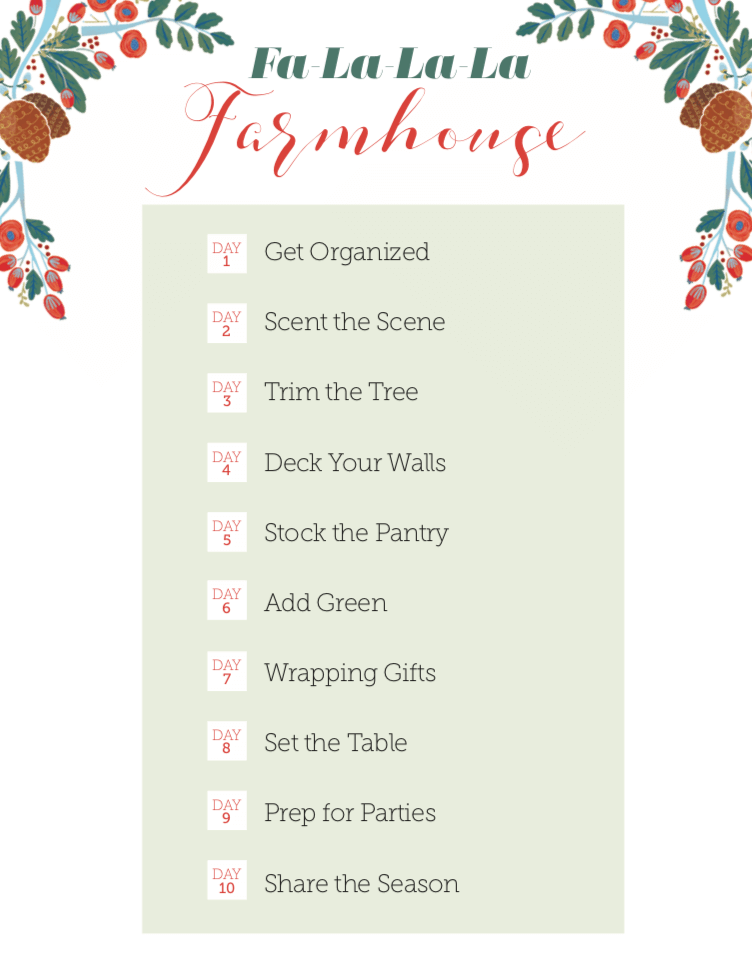 ---
Have you signed up for our Fa-La-La-La Farmhouse series yet? Of course, don't forget to follow us on Instagram, Facebook and Pinterest to get your daily dose of farmhouse inspiration!