Gift Wrap Ideas for Farmhouse Style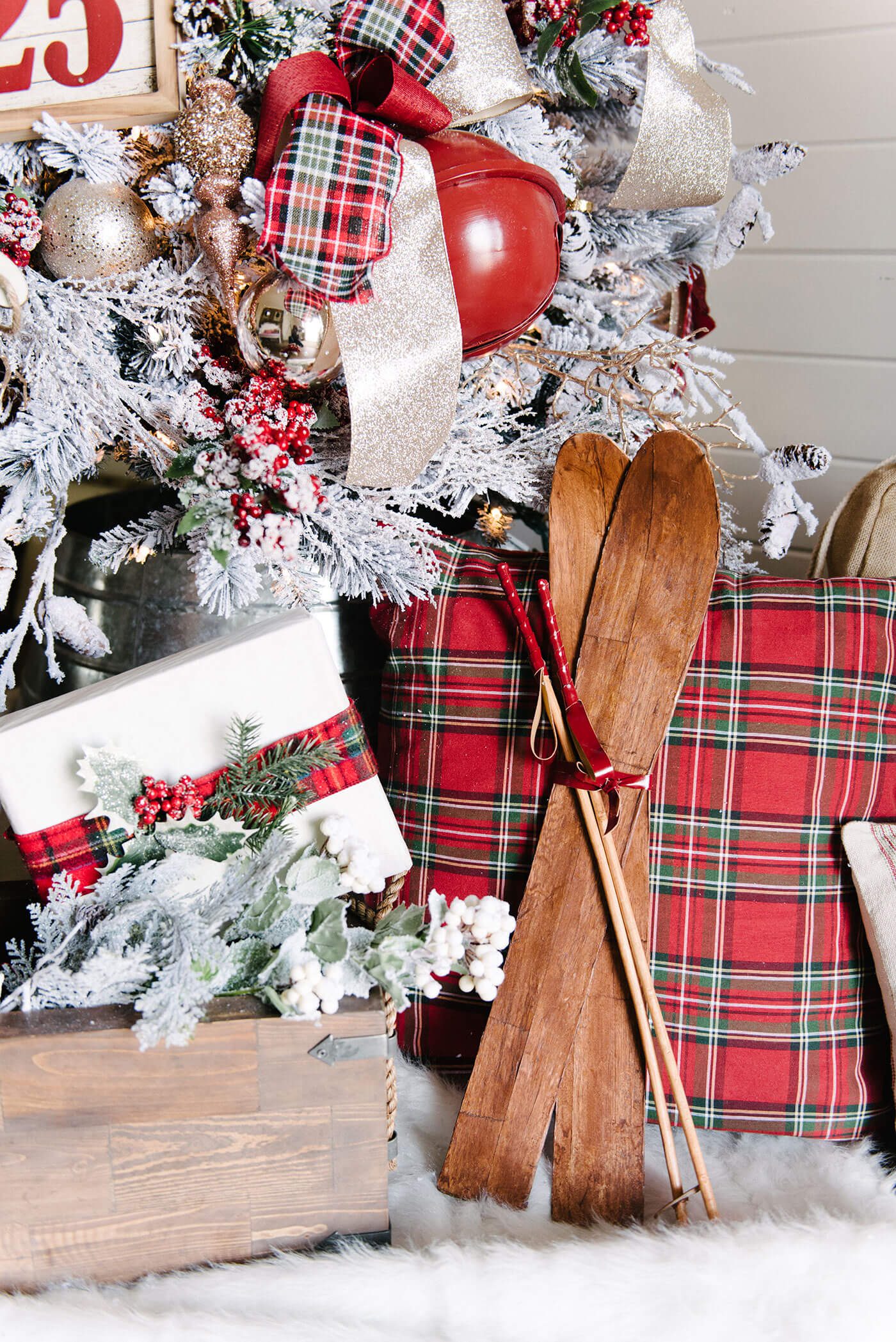 Image by Jessica White
Did you know that your wrapped gifts can act as décor? Especially for the Christmas season, you can use that area under your tree to display your gifts and make your home look even more cozy and welcoming for Christmas. Here are a few farmhouse gift wrap ideas to get you started.
P.S. Want some cute and farmhouse-friendly gift tag printables? Sign up for Fa-La-La-La Farmhouse to get printables and kick off your Christmas season right!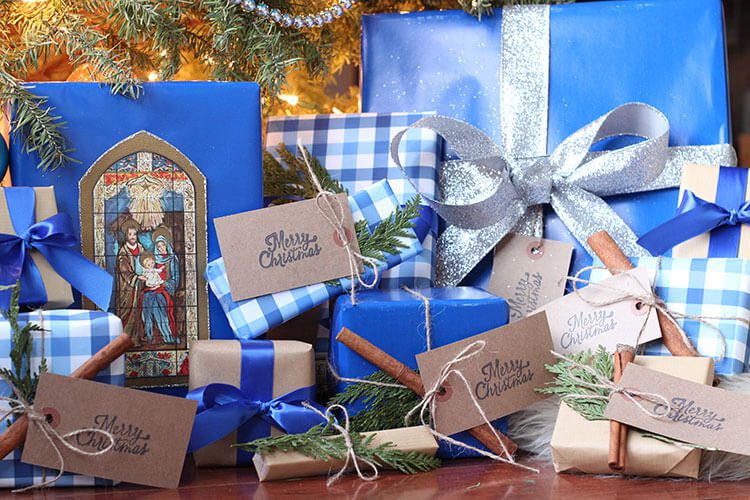 Choose a Color Palette for the Gift Wrap
Don't just buy the first roll of gift wrap you find in your local grocery store. Instead, search for gift wrap that will match the color palette of your home, whether that's bright red and greens or more subtle neutrals. You can vary the type of paper you use, so the look isn't too uniform, and you'll want to make sure you have contrast between the package and the decorations or embellishments.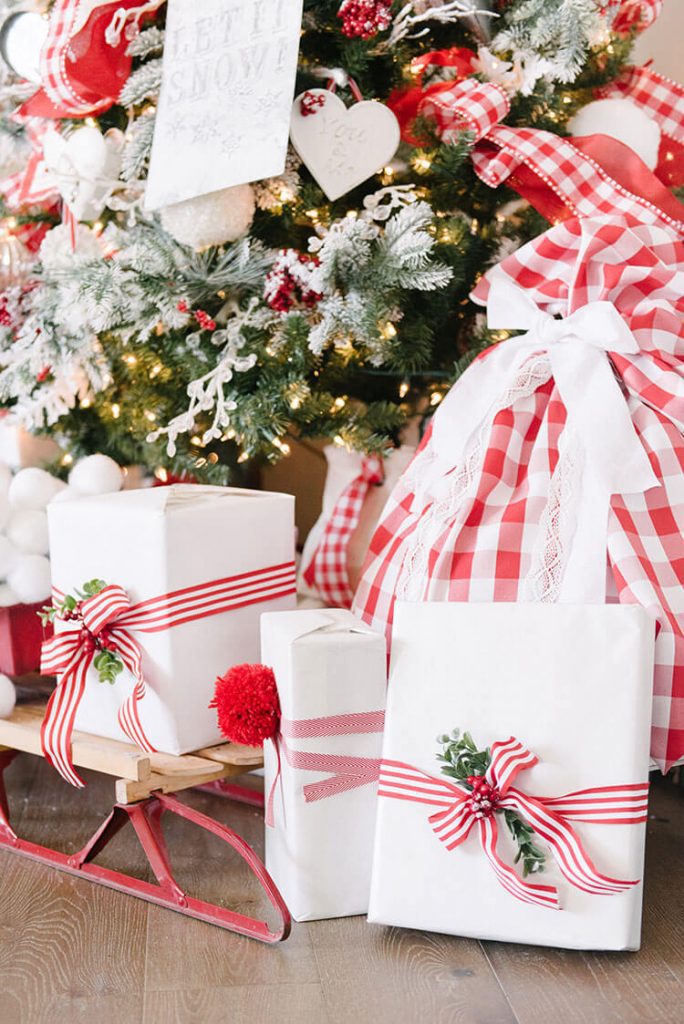 Start With a Neutral Base
One way to approach your Christmas gift wrap is to start simple with a neutral base. Try brown craft paper, or even plain white paper. Do be aware that with white, you may be able to see through to the box underneath, so save the white paper for plain boxes (like shipping boxes). With a neutral base, you can get creative on your decorations and embellishments.
But you don't have to stay entirely with solids—it's fun to mix and match solid gift wrap with patterned paper as well.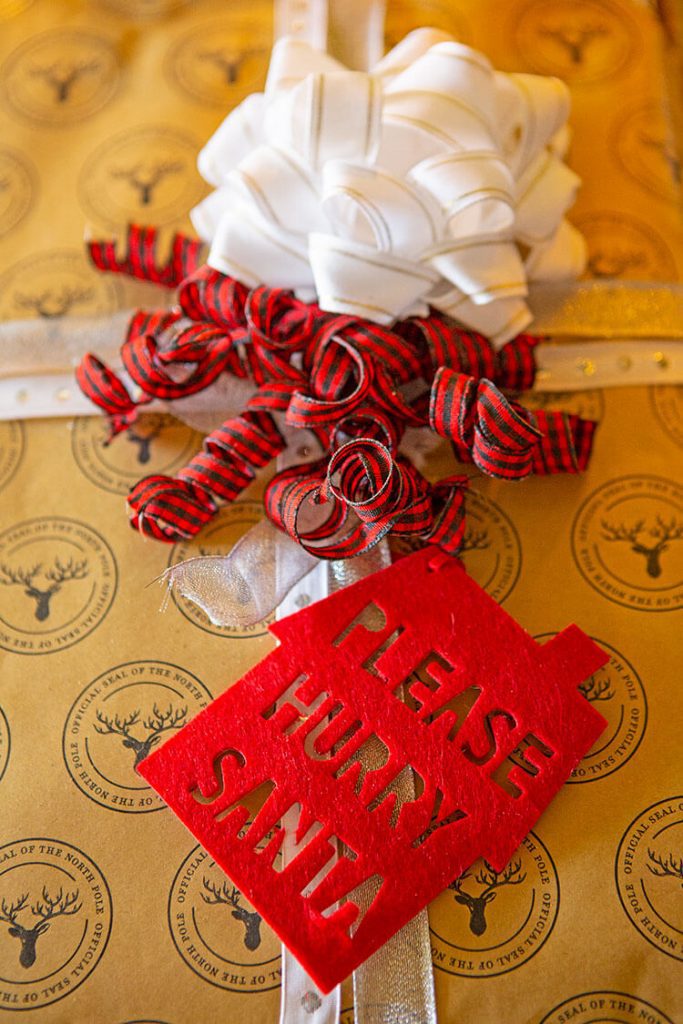 Get Creative With Decorations
This is the fun part. Get creative with your embellishments and decorations, which you can also match to your décor and Christmas theme. If you love nature and have lots of natural elements in your décor, try for sprigs of greenery and bunches of berries tied into ribbon. For a fun patterned look, try stamping your own pattern on your paper.
If you have young children, give them an extra treat and tie candy canes or miniature ornaments into your packages. The options are endless.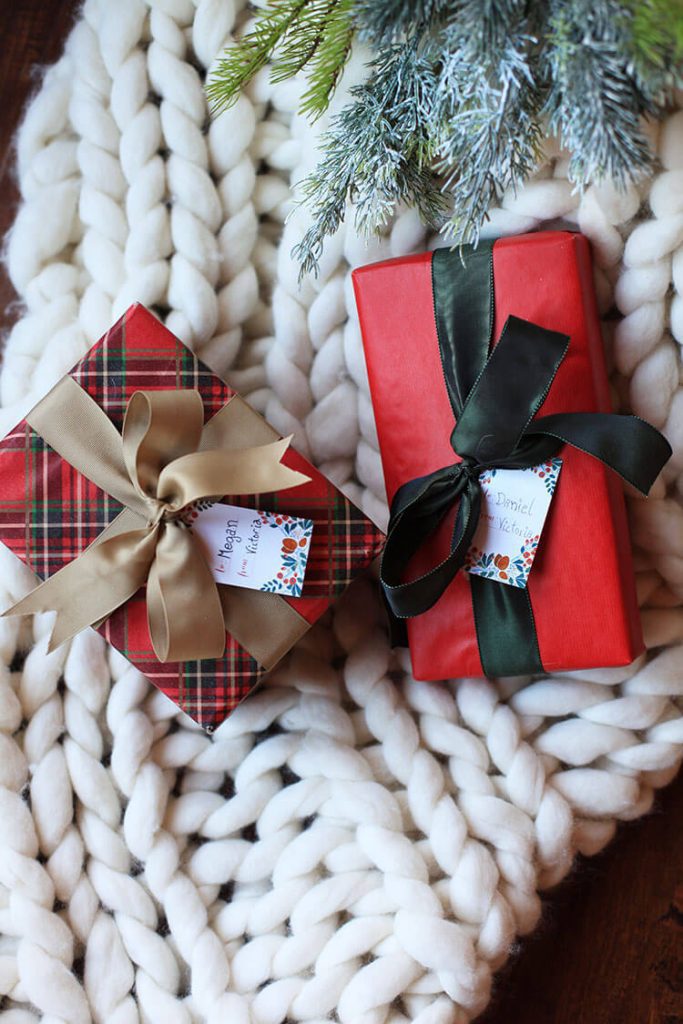 Coordinate Your Gift Tags
If you're getting creative and varied with your paper and embellishments, you don't want to make things look too cluttered or scattered. To combat this, stick with one type of gift tag, or one set of coordinating gift tags. This will help unite your look and keep your packages clearly labeled at the same time.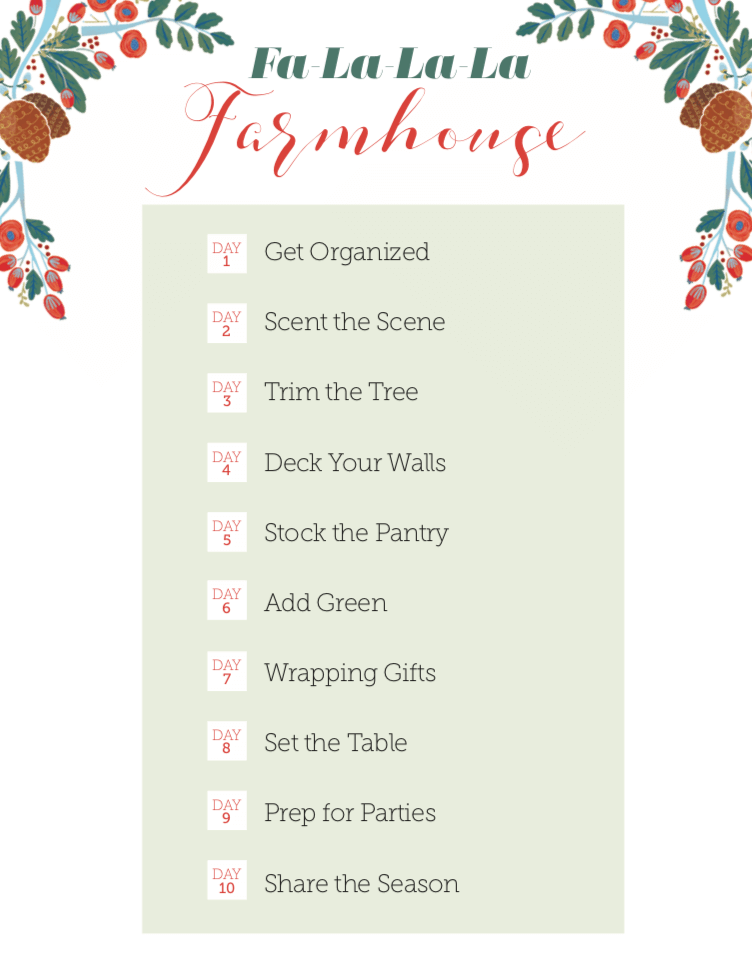 ---
Have you signed up for our Fa-La-La-La Farmhouse printables yet? We'll send you printables to help you get organized and inspired for the Christmas season! Of course, don't forget to follow us on Instagram, Facebook and Pinterest to get your daily dose of farmhouse inspiration!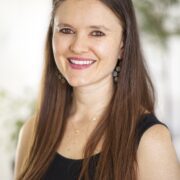 Victoria Van Vlear
Victoria is the editorial director of American Farmhouse Style. She shapes the editorial direction of the brand, both through the physical magazine and digitally on the brand's website and social media platforms. As a home décor enthusiast and DIYer herself, she knows what a little paint and patience can do for a room! Victoria is also a wife and mom to three little ones: two on earth and one in heaven. With any (not so spare) time, she devours book and dabbles in fiction writing. You can follow her on Instagram @victoriavanvlear