How To Set Any Christmas Table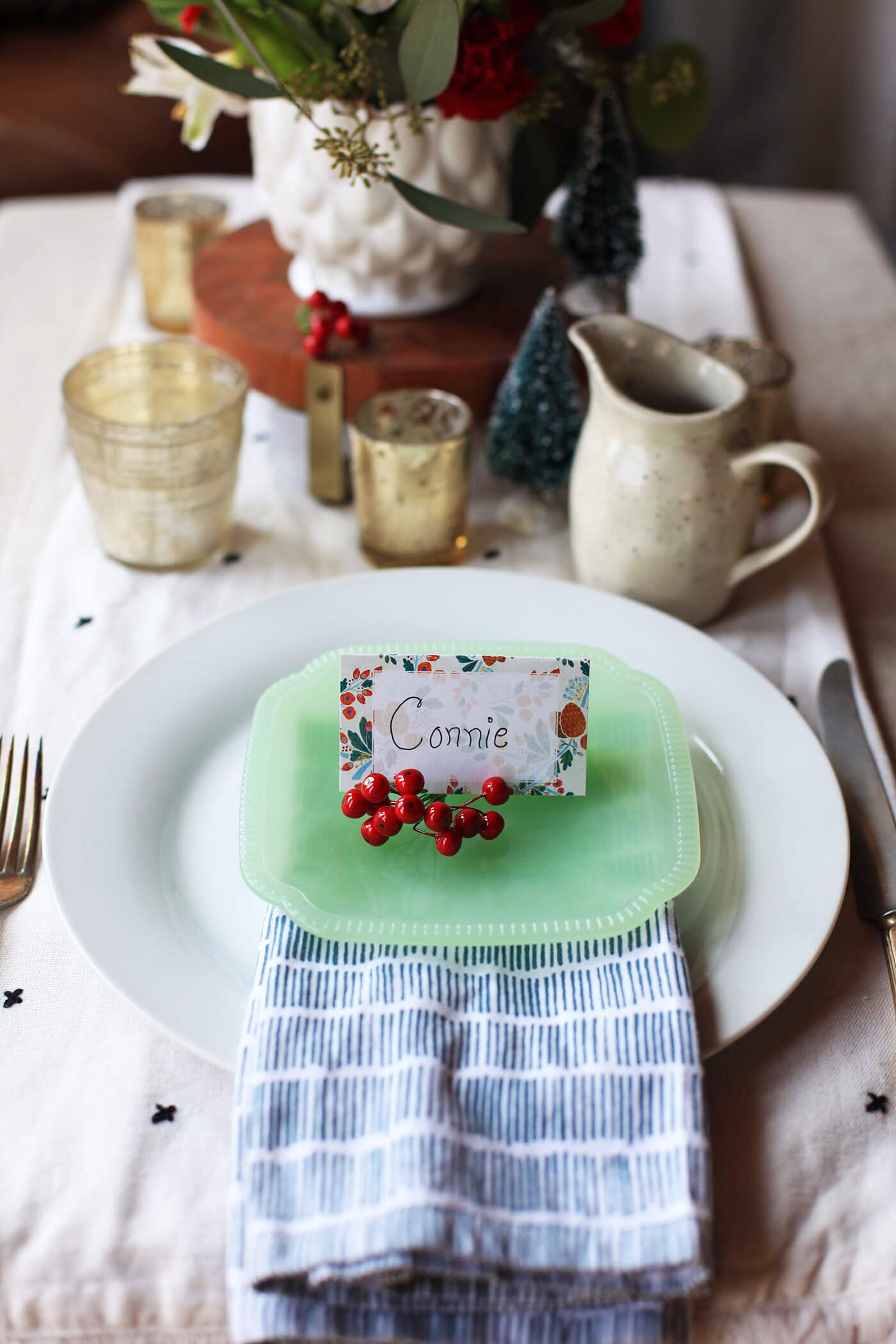 Image by Jickie Torres
This is part of our Fa-La-La-La Farmhouse series! To get the free printables, sign up here!
Setting your Christmas table can be fun, or a pain, depending on what you're using and how confident you are in your tablescape skills. But don't worry! We've got a foolproof method for you that you can use for whatever theme or color scheme you want in your Christmas table.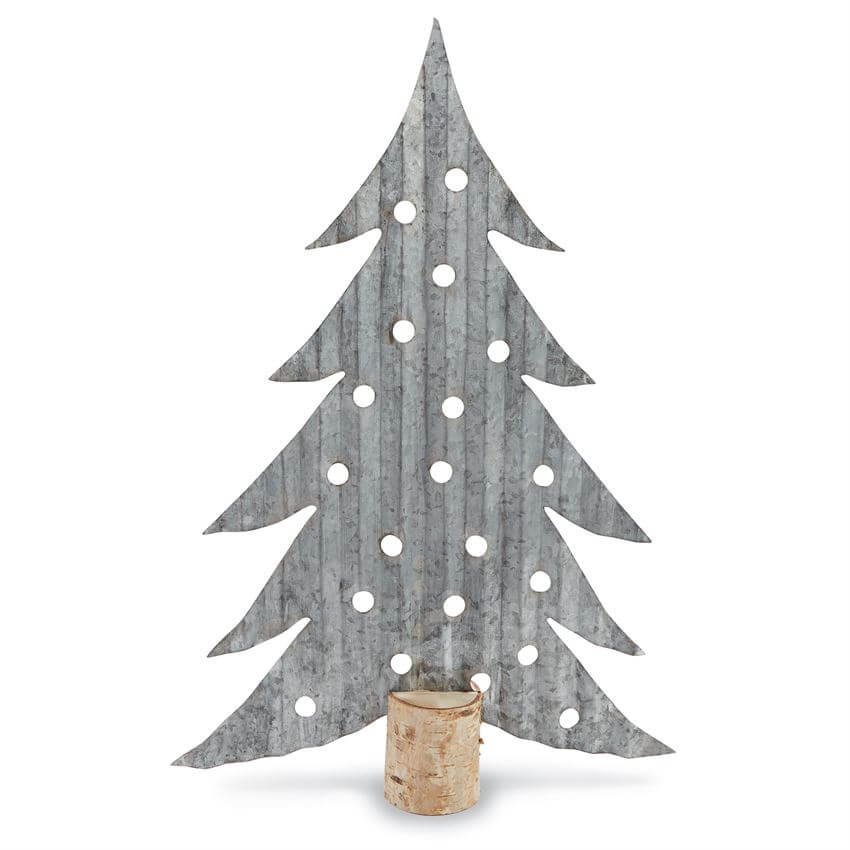 Start With a Base and Centerpiece.
If you have a wood farmhouse table, skip a full tablecloth and opt for a runner, so you can show off the wood grain of your table. If you need to cover up your tabletop, start with a simple white tablecloth.
Then add a centerpiece. This can be arrangements of flowers, vases with fresh evergreens or even a few fun pieces like this one from MudPie. Arrange your centerpiece on the table so the tallest pieces are in the middle, and taper out to the smaller pieces on the sides.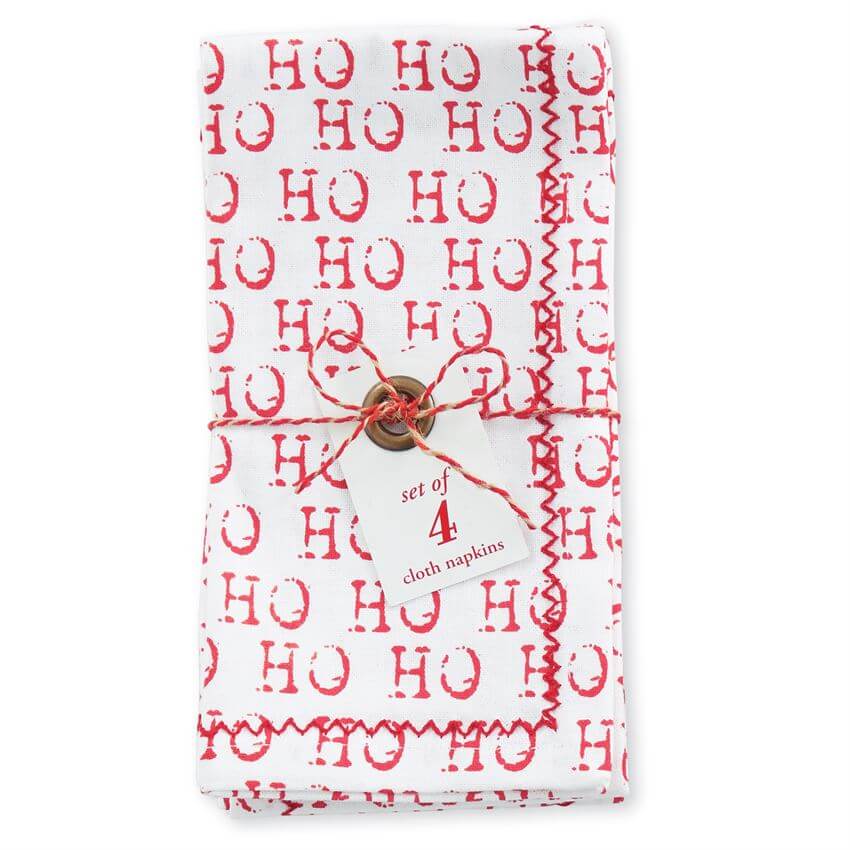 Set the Table.
This is the practical part. Layer plates at each place: a charger on the bottom, with a dinner plate and dessert plate on top. Add your napkins, cutlery and glassware. This is when the table can start to look a little crowded, so make sure you don't have so many items in your centerpiece that you can't fit glasses at each place.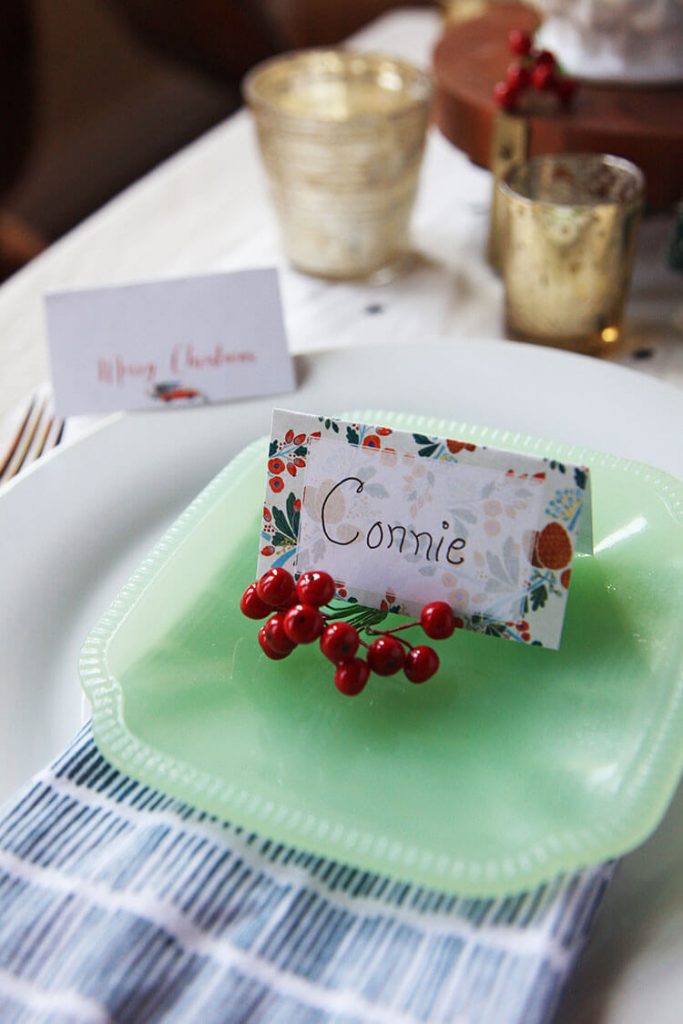 Add Place Cards
Your guests will need to know where to sit, and you can tell them with cute placecards! We've made a fun printable for you to use; sign up here to get it.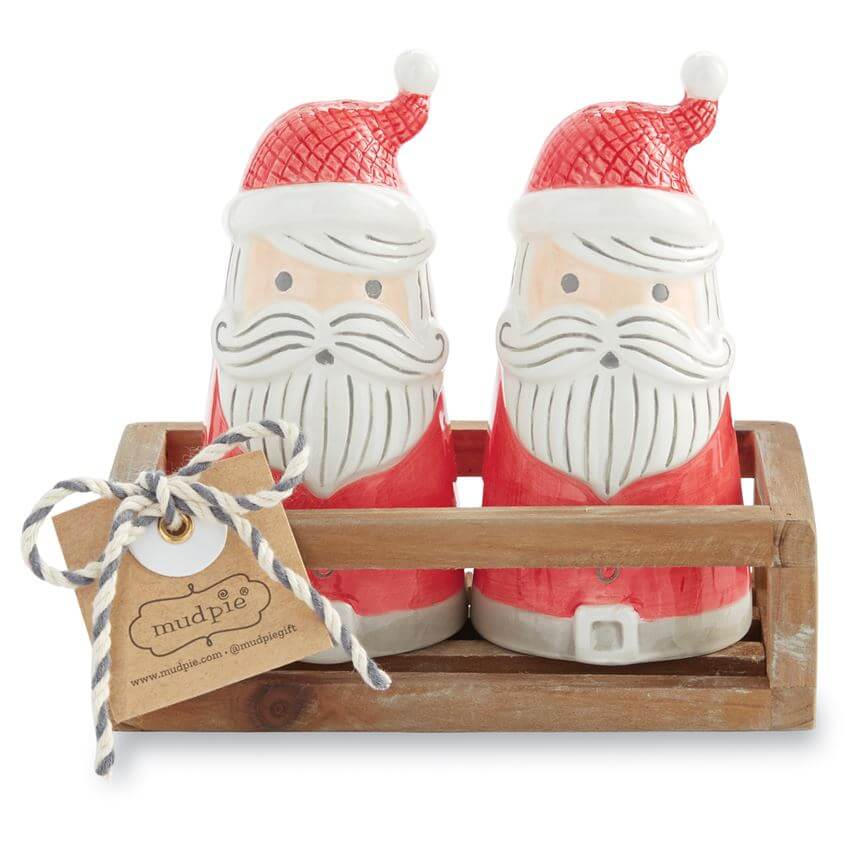 Fill With Accessories.
Now that you have all the necessities in place, fill in the Christmas table with additional accents. Add votive candles to your centerpiece, place a sprig of green on each plate, and add other small accents like salt and pepper shakers.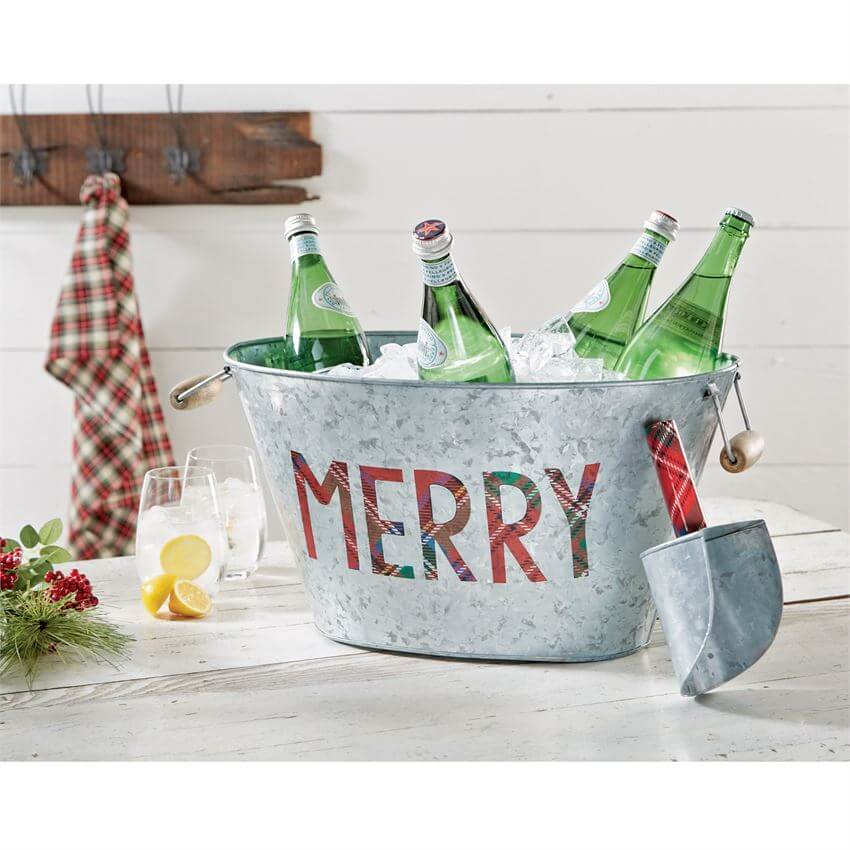 Set up a Serve Station.
Finally, set up a serve station. You may not need this right away if your party or Christmas dinner is still a few weeks away, but it's good to know where you'll be serving your guests. Start pulling out the serveware you'll need, whether that's from the box in the attic, the top cupboard in the kitchen or an online store. Once you have that serve station set up, you'll be ready to seat your guests!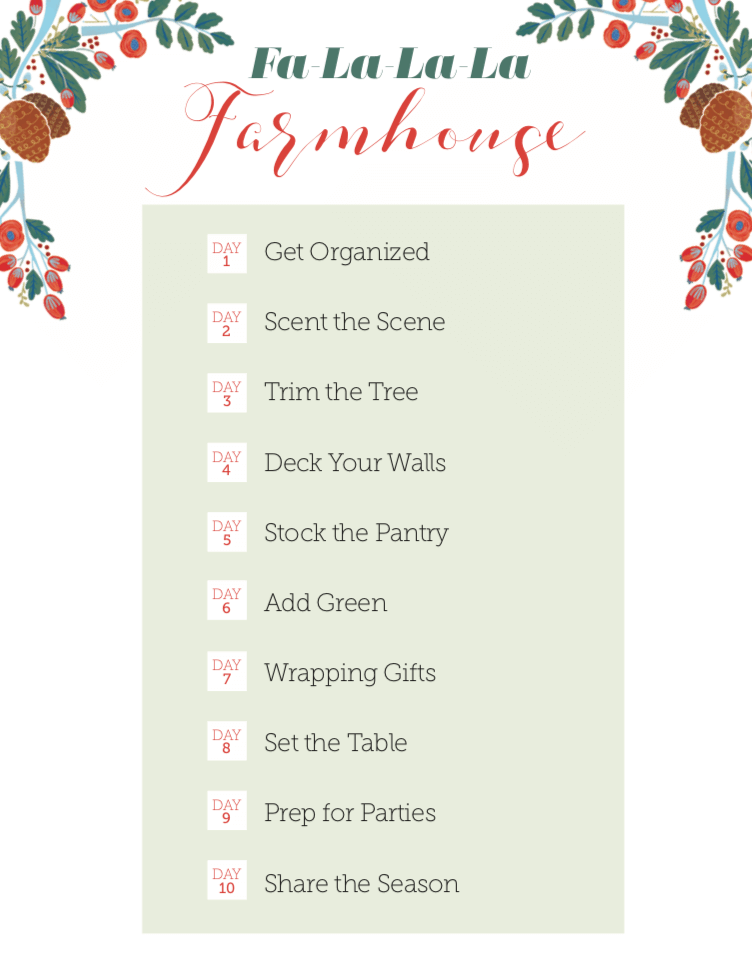 ---
Have you signed up for our Fa-La-La-La Farmhouse series yet? We'll send you printables to help you get organized and inspired for the Christmas season! Of course, don't forget to follow us on Instagram, Facebook and Pinterest to get your daily dose of farmhouse inspiration!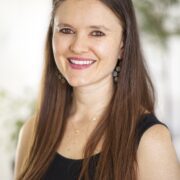 Victoria Van Vlear
Victoria is the editorial director of American Farmhouse Style. She shapes the editorial direction of the brand, both through the physical magazine and digitally on the brand's website and social media platforms. As a home décor enthusiast and DIYer herself, she knows what a little paint and patience can do for a room! Victoria is also a wife and mom to three little ones: two on earth and one in heaven. With any (not so spare) time, she devours book and dabbles in fiction writing. You can follow her on Instagram @victoriavanvlear