How to Prep for Hosting a Party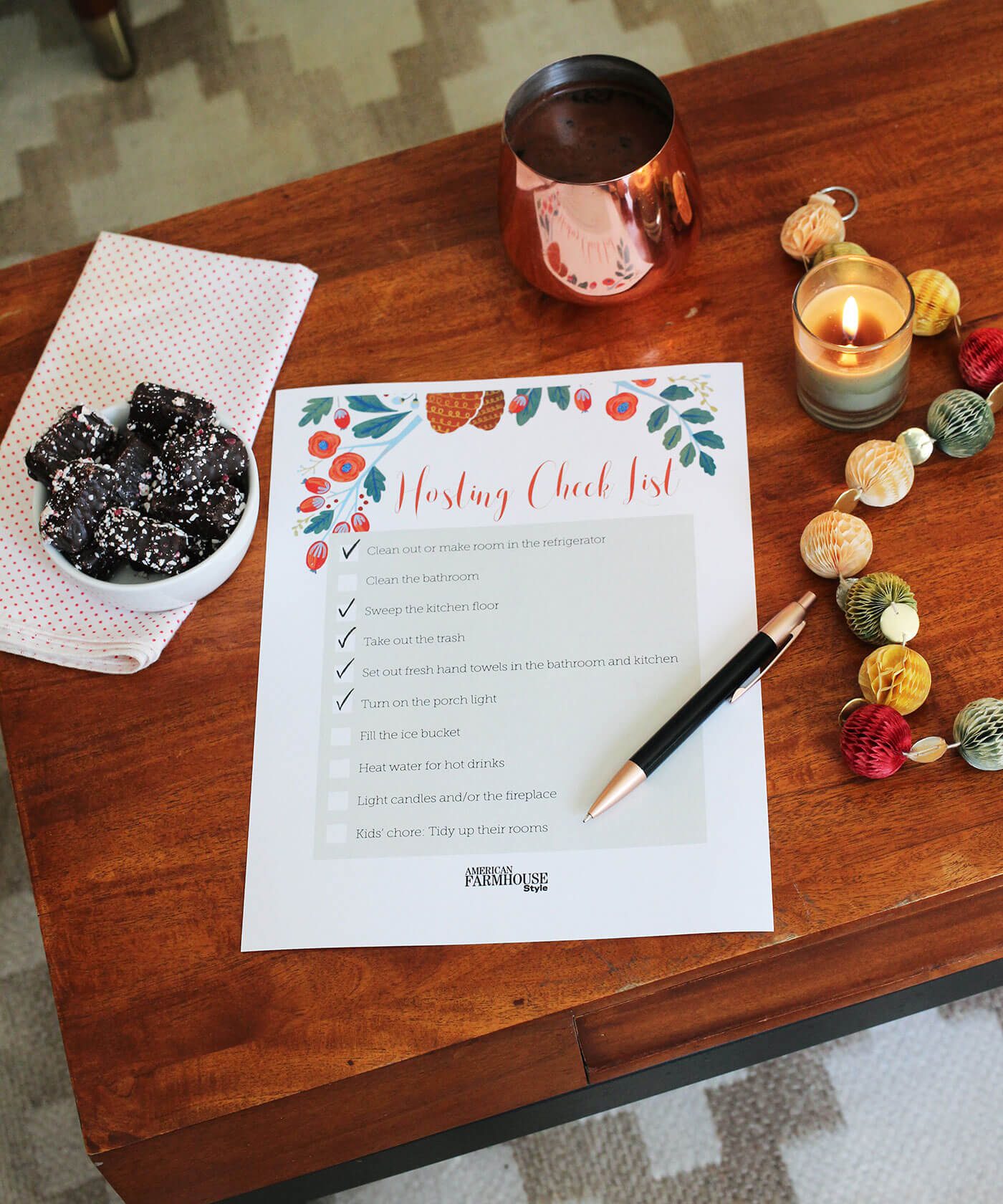 This is part of our Fa-La-La-La Farmhouse series! To get all 10 days and the free printables that go with them, sign up here!
The stockings are hung. The Christmas tree is sparkling. The holiday decorations are up and looking merry as ever. And then come all the festivities you are so looking forward to. Hosting a party this Christmas season? Here are a few last-minute things you'll need to check off your list before guests arrive.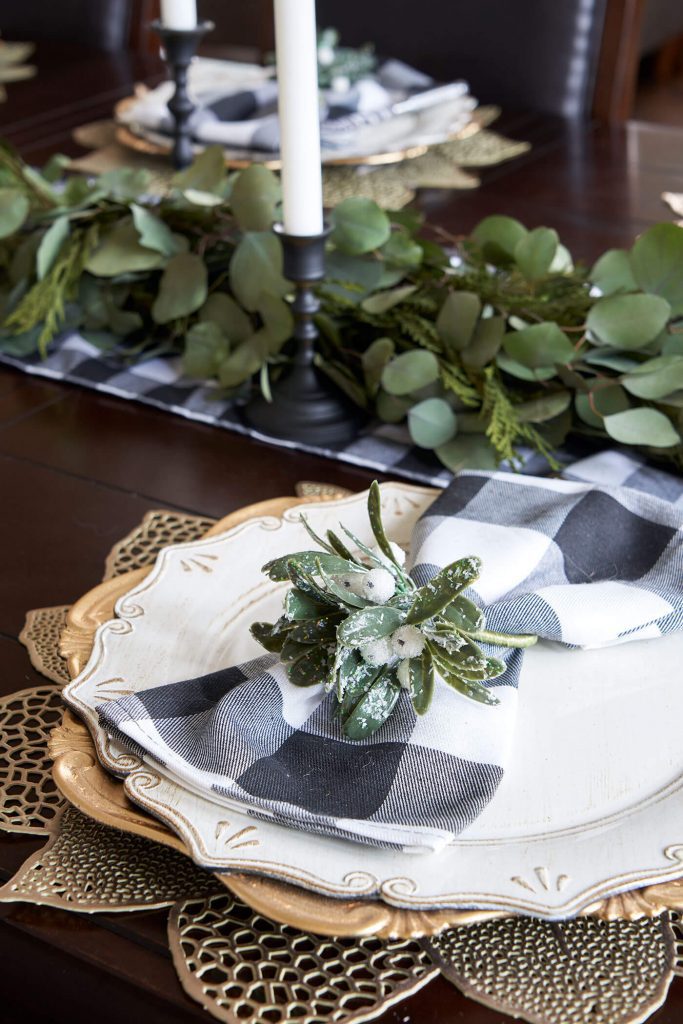 Do a Clean Sweep
Start by decluttering your home of all personal and everyday items so every tabletop and countertop looks neat and tidy. Wipe down all surfaces with a fresh and clean scented cleaner (the more natural the better).
Clear off your coat hooks so guests have a place to hang their coat or hat. After cleaning any bathrooms that guests could potentially use, stock them up on supplies. You'll also want to set out scented bars of soap, refill liquid hand soap dispensers, add brand new hand towels and perhaps provide a tiny vase with a floral arrangement.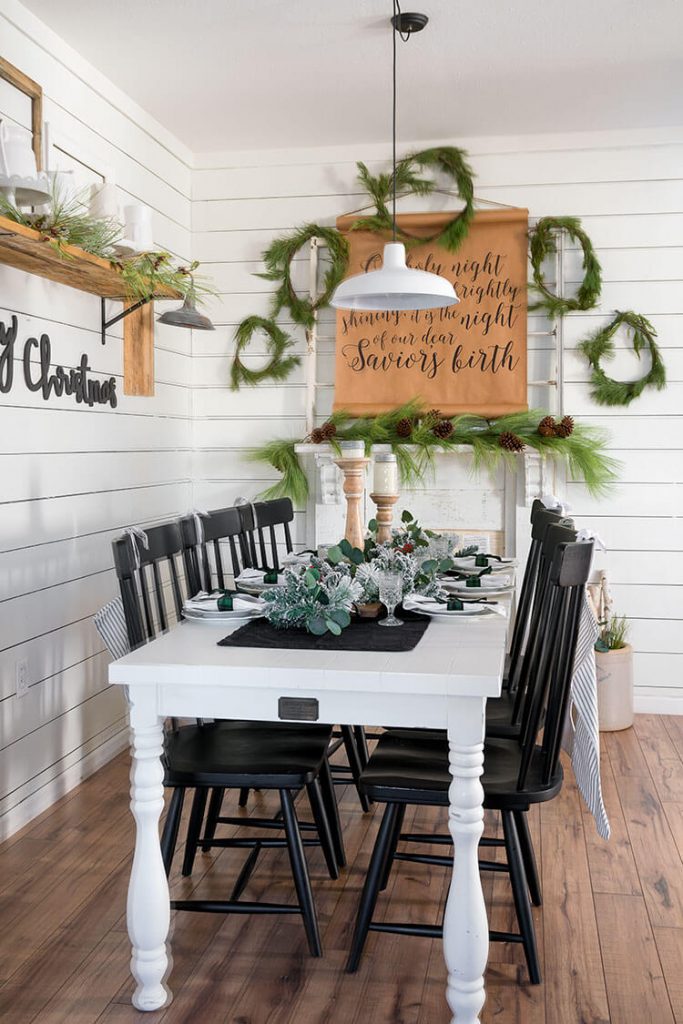 Appeal to the Senses
Delight your guests with the scents of the season as you set your table. You can use scented candles, diffusers and fresh greenery that smell heavenly and remind you of the holiday season. When you're hosting a party, be sure to add lush garlands to your dining table and all throughout your home, and use small sprigs in your festive place settings.
As you get ready to celebrate with your holiday guests, go around checking all of your fresh garlands and wreaths. Remove any dead or dry parts, and refresh them with a light spritz from a spray bottle so they'll look and smell their best.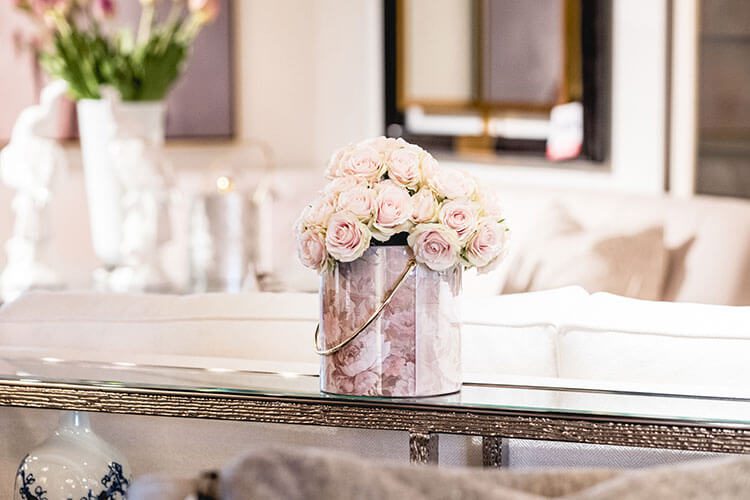 In addition to green garlands and wreaths, you may also want to set out pretty arrangements of fresh flowers to wow your guests. Instead of using regular vases, repurpose found objects around the home, from galvanized buckets to ice buckets and champagne buckets.
Set the Stage
Just about everything is ready for your friends and family to show up for the evening. Don't forget those last-minute details, like filling the ice bucket after you have your holiday table set. That leaves one less thing to worry about as you're busy with your guests.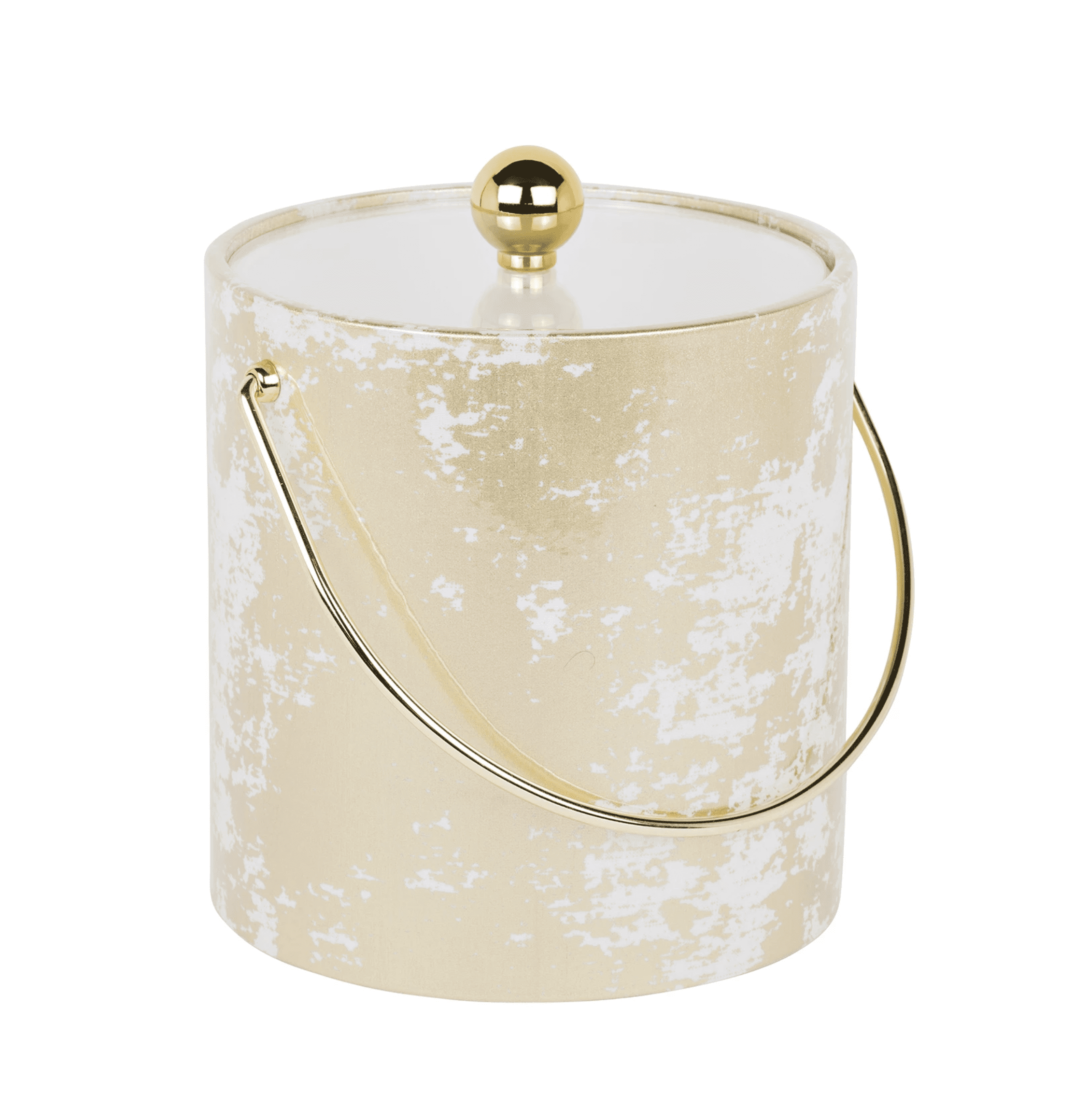 Right before you receive your first guest, take a moment to take it all in: your holiday table setting and all of your holiday decorations looking just right. Don't forget to take pictures of it all before your event and during your event, too, of course!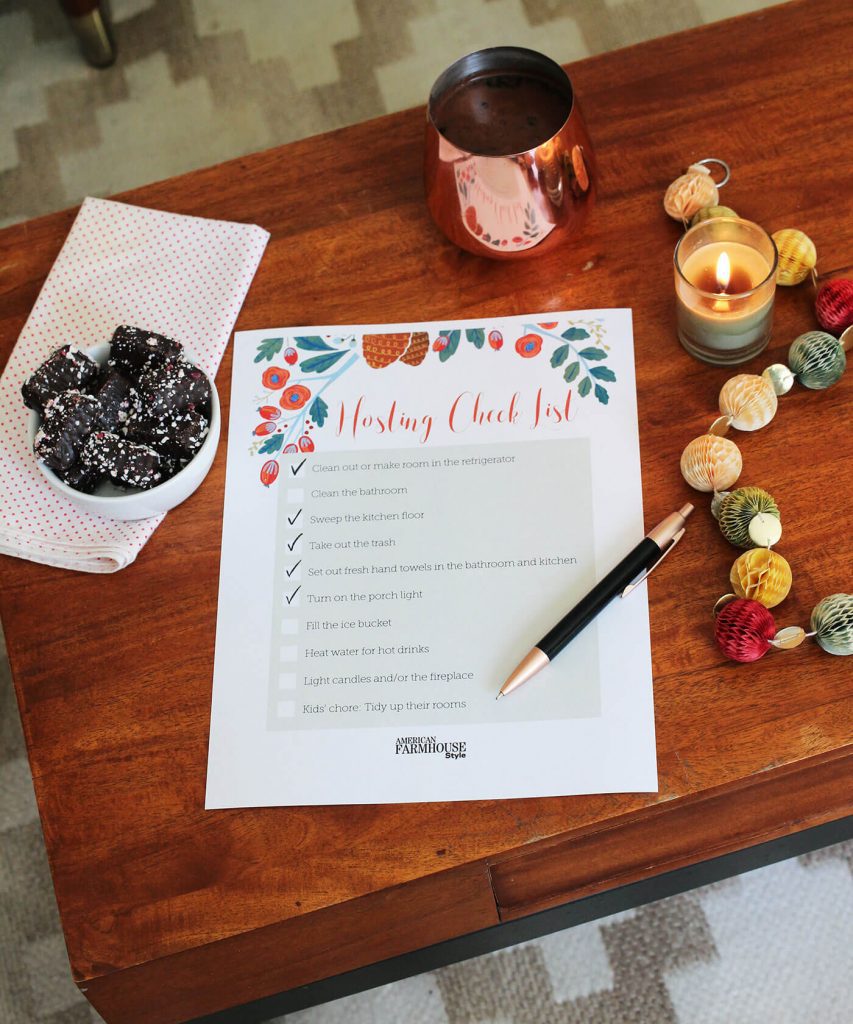 Timing is everything when you're hosting a party. To help in preparing for your special occasion, our handy free printable hosting checklist will keep you on track. The more time you spend preparing, the more time you'll have to enjoy your event.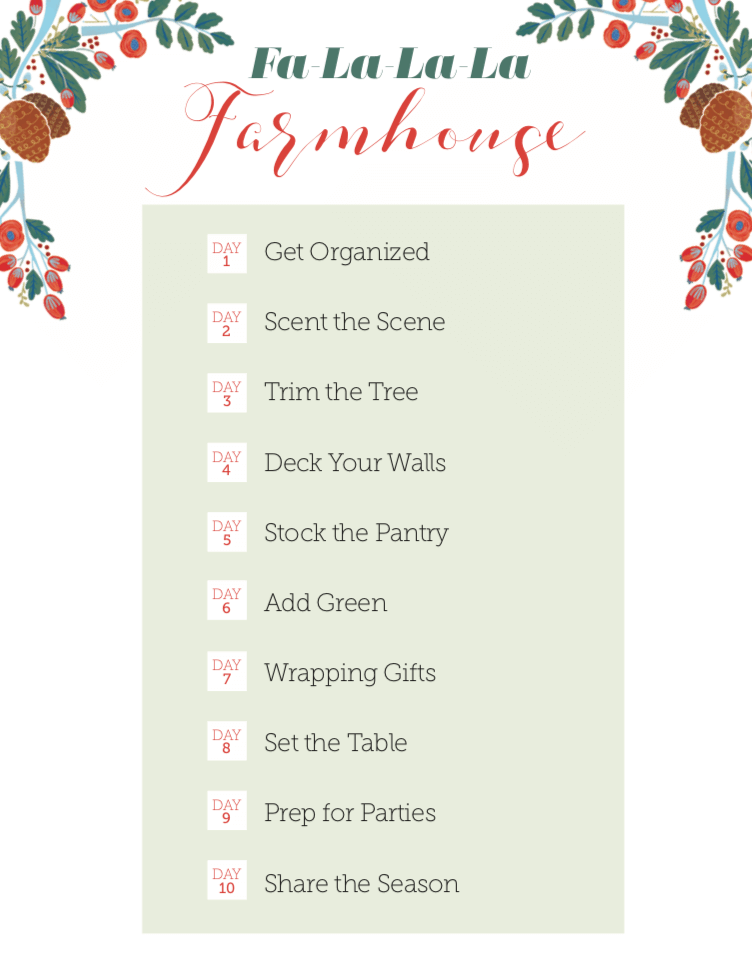 ---
Have you signed up for our Fa-La-La-La Farmhouse series yet? We'll send you 10 days of ideas and printables to help you get organized and inspired for the Christmas season! Of course, don't forget to follow us on Instagram, Facebook and Pinterest to get your daily dose of farmhouse inspiration!