Yogurt Granola Bowls for Your Next Brunch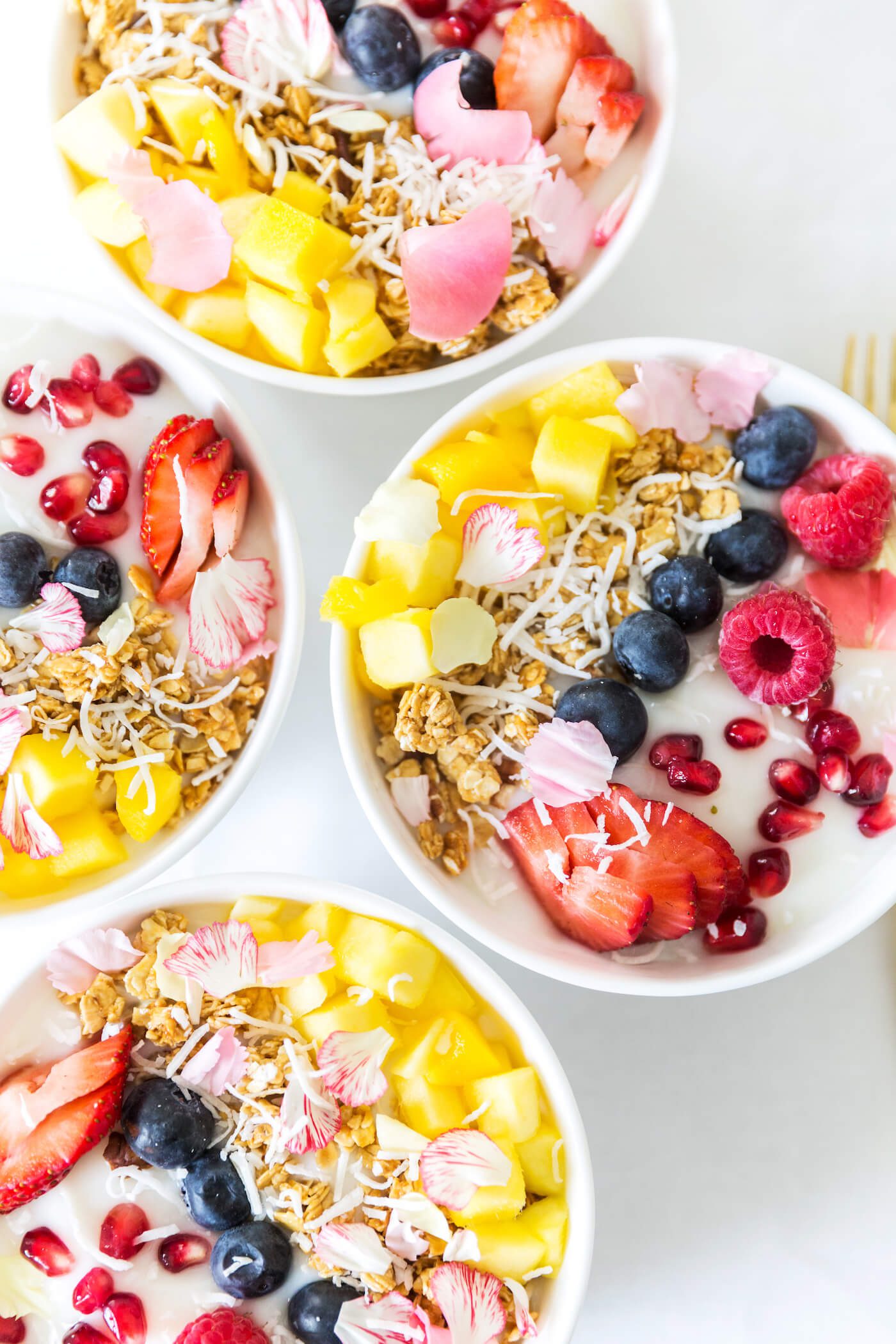 If you've seen our August/September issue, you'll know about the fragrant and delicious pastel luncheon you can throw this summer to celebrate someone special, whether it's a bridal shower or birthday party. Along with her farm-fresh florals, author and blogger Courtney Whitmore of Pizzazzerie loves to serve yogurt granola bowls at brunches and luncheons.
"They're always a hit!" says Courtney. "You can either pre-plate them or set up a festive yogurt bowl bar and let guests build their own." Choose your favorite fruits, and don't be afraid to add a few edible florals to the edges of serving plates or even across the tabletop.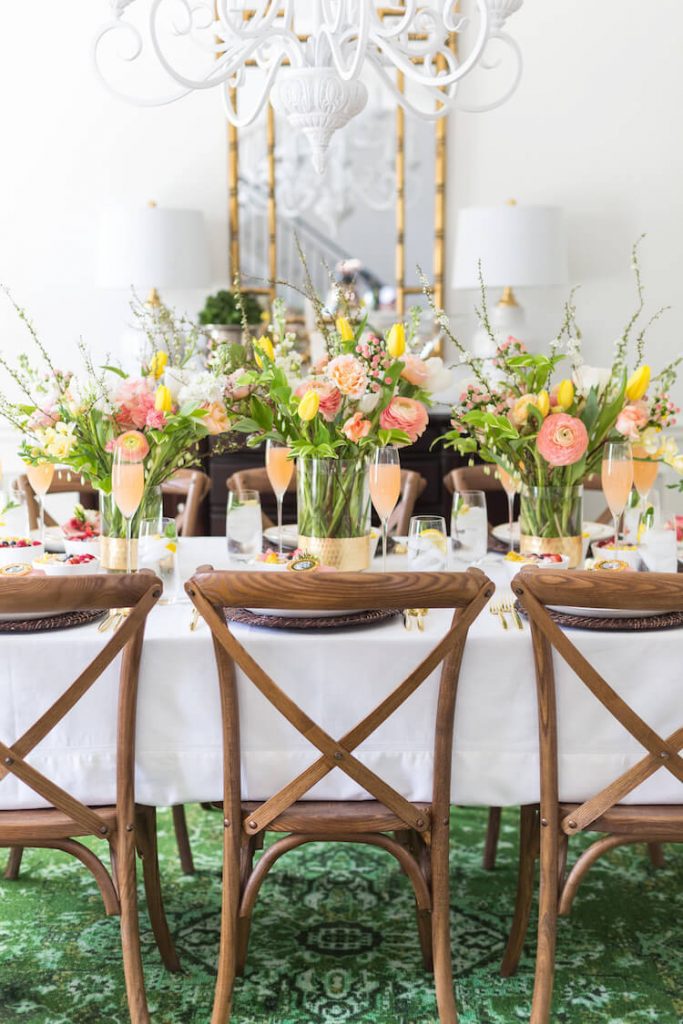 Yogurt Granola Bowls
Ingredients:
Vanilla greek yogurt
Sliced mango
Sliced strawberries
Blueberries
Pomegranate arils
Raspberries
Sweetened coconut flakes
Edible flower petals
Directions:
Fill your yogurt granola bowls with vanilla Greek yogurt, leaving enough room for the granola and fruit.
Add the granola first to provide a base.
Layer on the fruits, keeping each in its own section. This gives the yogurt granola bowls a gradient of color like a rainbow. Try to set the fruits like raspberries that weigh more around the edges of the bowl so they don't sink to the bottom, or place them nearer the granola.
Optional: Sprinkle coconut flakes and edible flowers on top to add a unique touch. Courtney says a dab of mint would also do the trick.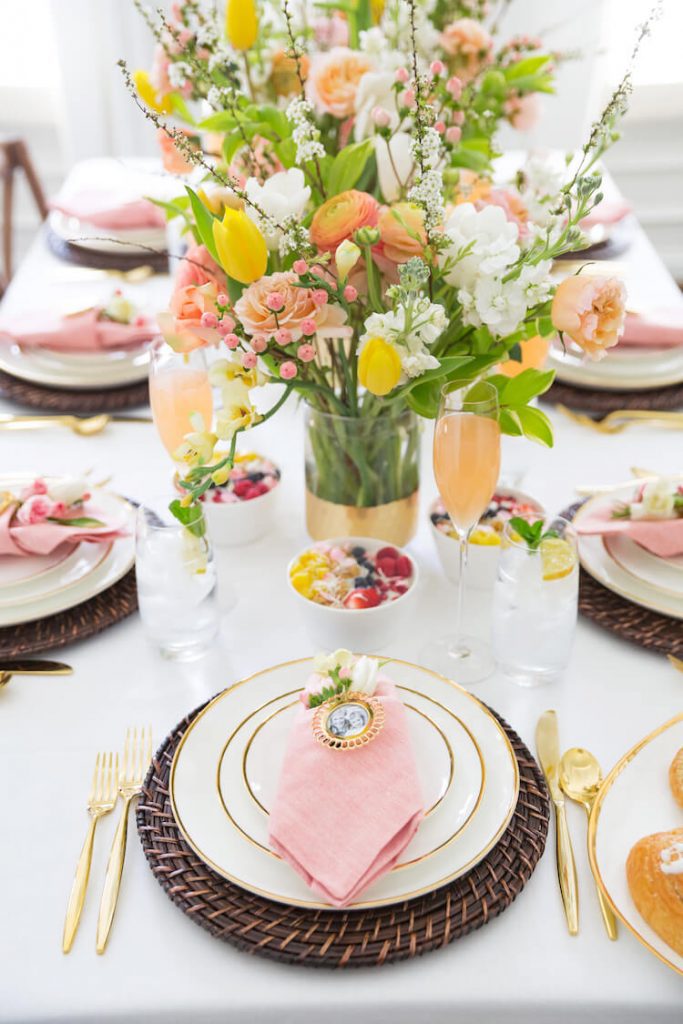 Pair your yogurt granola bowls with an array of fresh flowers, sugary cinnamon rolls and place settings to wow your guests. Check out our August/September issue to see the full party with floral inspiration and pairing ideas. And if you're looking for more recipe ideas, try your hand at a gourmet popsicle or two!
Of course, don't forget to follow us on Instagram, Facebook and Pinterest for more daily inspiration and farmhouse style.