Wallpaper Statement Walls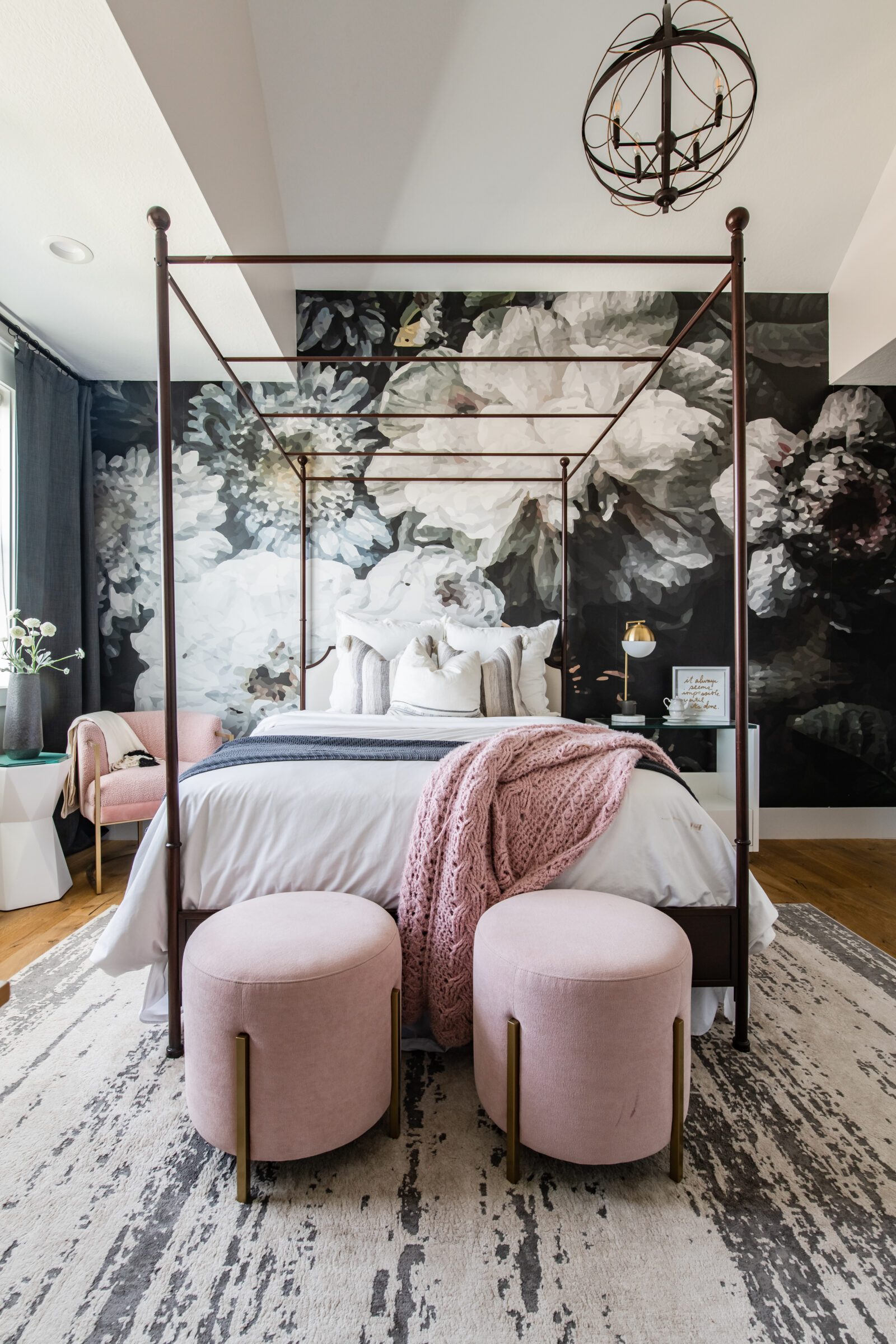 Photograph by Rebekah Westover
How much wallpaper is too much? One way of adding fun pattern and color to a room without overdoing it is through a wallpaper statement wall.
Brooke Larsen is décor-obsessed and an avid DIYer. She's a blogger and influencer at startathomedecor.com, where she shares home inspiration and chronicles her interior design projects. Ever since she and her husband oversaw the custom build of their new house in Utah, there have been lots of projects—from a bed/loft set up for her son to picture frame molding to add depth to the primary bedroom—and there's been lots of wallpaper too.
One signature characteristic in Brooke's home is the interesting walls. You'll find no boring wallflowers here—only dynamic wallpapers that are the perfect and unexpected farmhouse touch. Here's just how you can get the dramatic look of a wallpaper statement wall without sacrificing your farmhouse style.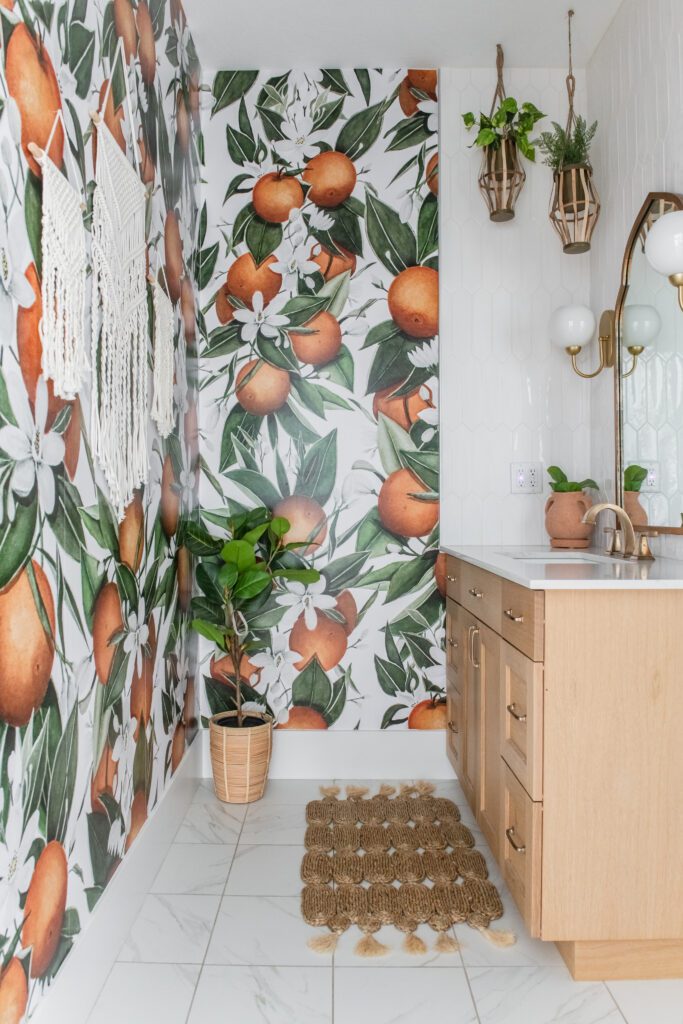 Better in Botanicals
To emphasize a farmhouse feel, select a wallpaper statement wall with bucolic scenes or natural elements like flowers or leaves. "It'll bring a big wow factor," Brooke says. Murals with one large scene are especially popular right now.
Use it as a Statement
Paired near a shiplap or paneled wall as an accent, the wallpaper will break up the space without detracting from a farmhouse look. This is also a budget-friendly way to use wallpaper, as you'll use less.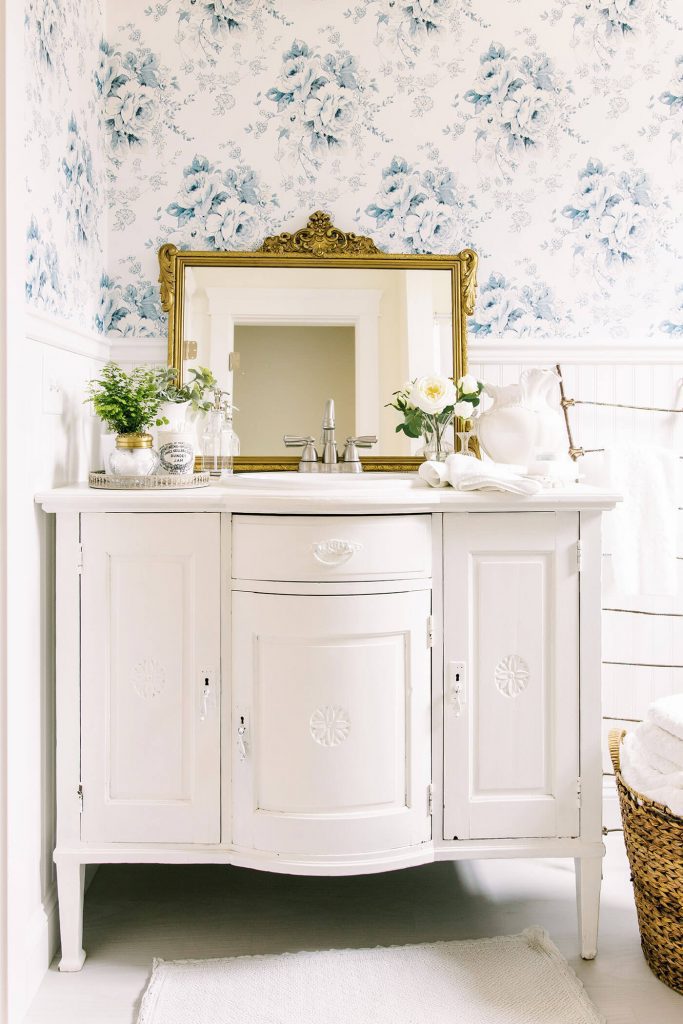 High Contrast
You can also use a more modern wallpaper statement wall to contrast the farmhouse features in your home, which then gives your farmhouse style an updated twist. For example, the dark and moody floral wallpaper in Brooke's daughter's room (see the featured image above!) contrasts with the lighter-colored furniture elsewhere in the room.
---
Check out more wallpaper tips here. And of course, don't forget to follow us on Instagram, Facebook and Pinterest for your daily dose of farmhouse inspiration!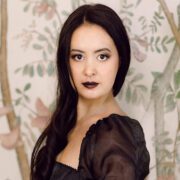 Autumn Krause
Autumn Krause is a writer and young adult author from Orange County, California. Her debut novel, A DRESS FOR THE WICKED, is out now from HarperTeen and she has another book releasing fall of 2023. Her instagram account, @autumnsarahstory, is dedicated to the craft of writing and connecting with other authors. She loves gothic romance and spending time with her husband and two children. Most often, she can be found wearing a black lace dress and boots.