Restored: The Villas at Spanish Court   
Photography by Hector Sanchez
Styling by Shawn Brazzell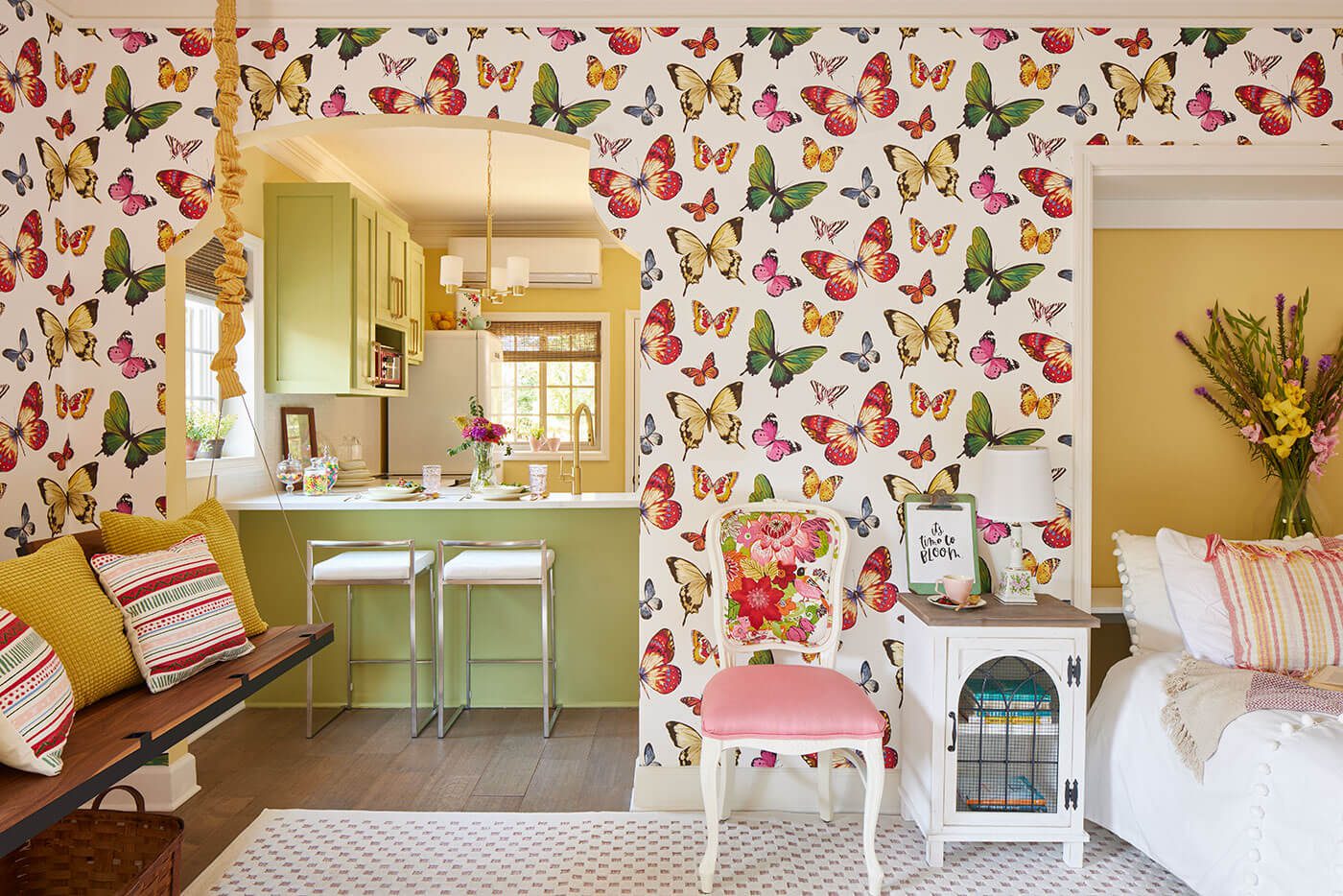 Written by Autumn Krause
Photography by Hector Sanchez
Styling by Shawn Brazzell
It's time to open the doors of our Louisiana Project House to reveal the fully rescued 1930s property that's ready for guests.
It's reveal time! And we couldn't be more excited to share this final chapter of our Louisiana Project House: The Villas at Spanish Court. A year ago, you opened these pages to see an expansive, overgrown property in Minden, Louisiana, dotted with eight villas.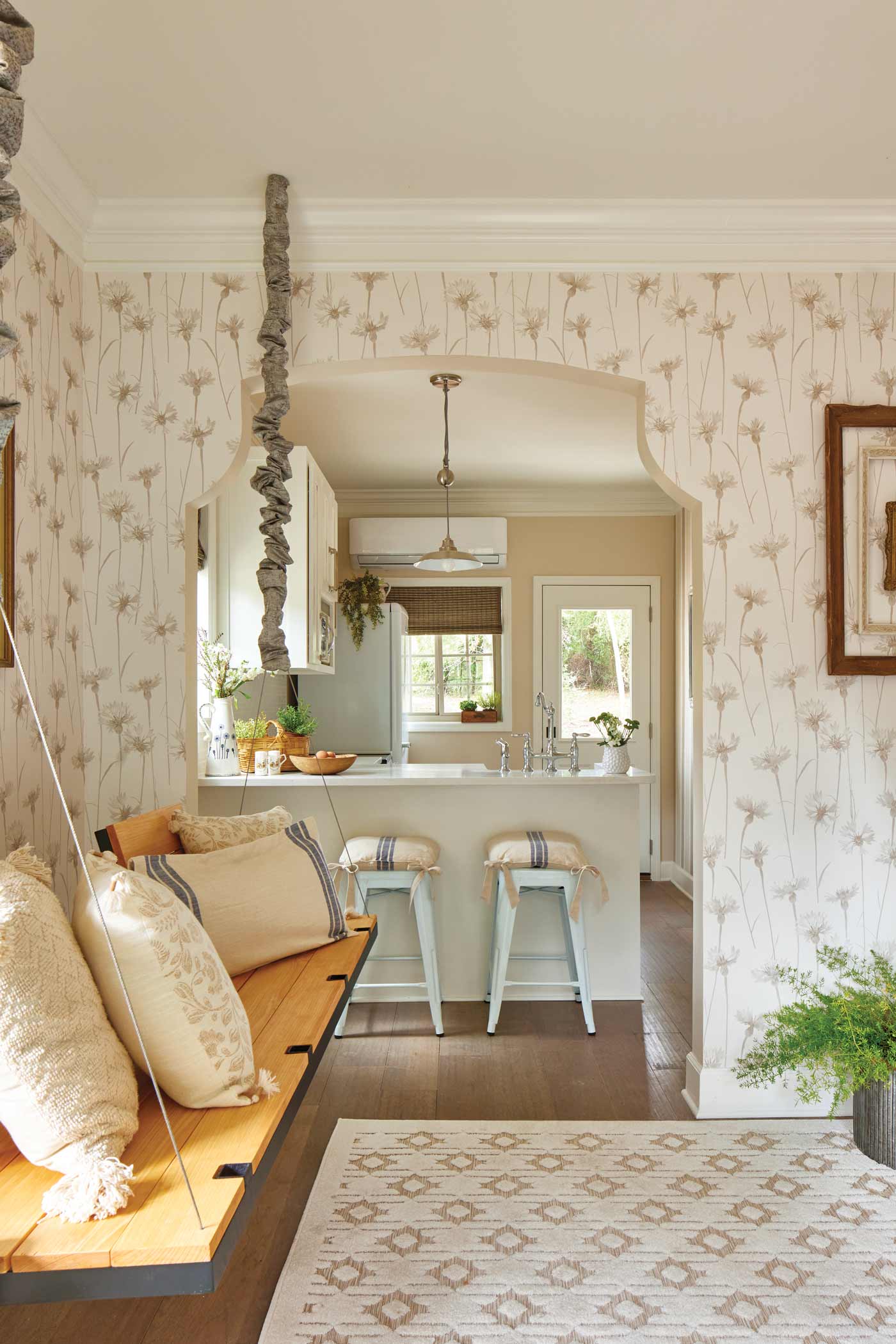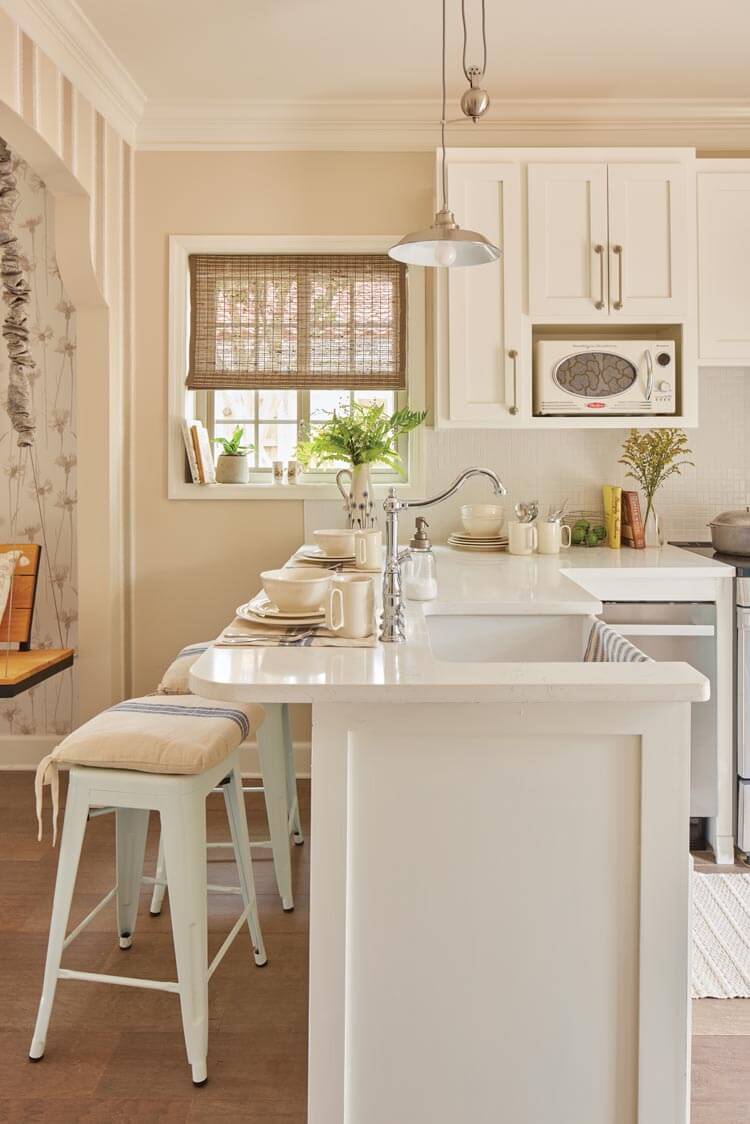 Though it was easy to see the vintage 1930s charm of their architecture, each one was crumbling away—some in such a state of disrepair that the ceilings were caved in. Sara McDaniel of Simply Southern Cottage has battled unruly underground springs, asbestos ridden walls and termite-damaged wood. It's now time to show you the vision Sara saw and brought to fruition over the course of the past year.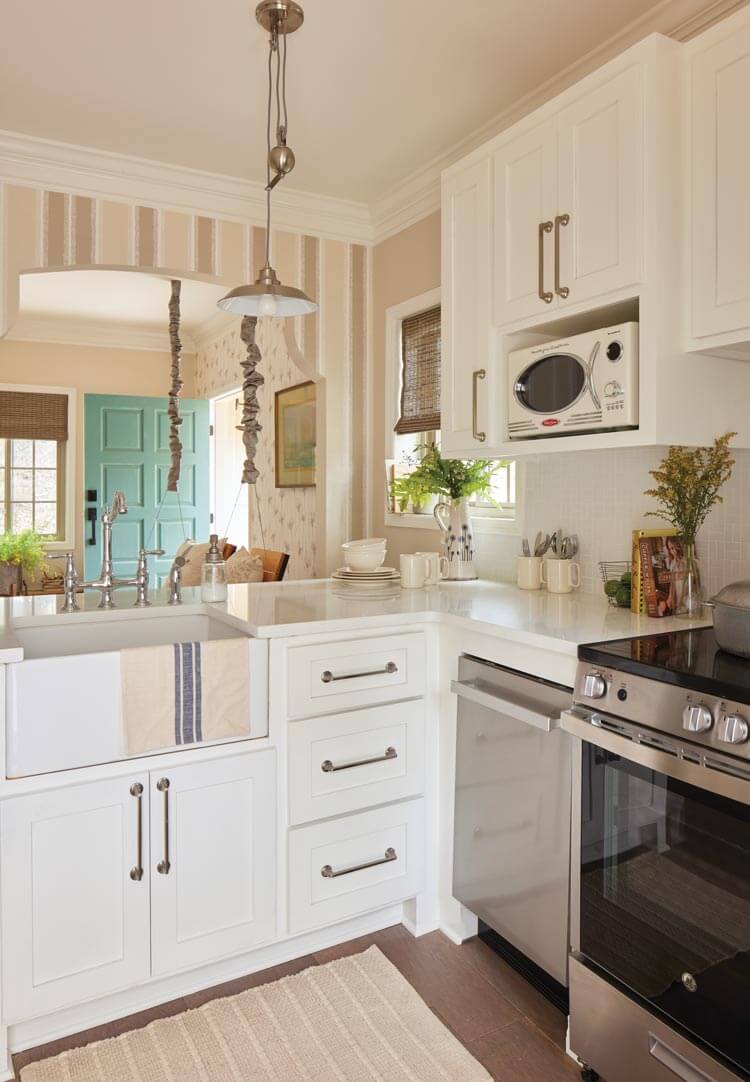 Pleased to Meet You
"Seeing the villas now, I can hardly believe the 'before' photos," Sara says. The Villas at Spanish Court is now entirely restored, and each unit has its own name and distinct style, from the Annie, which is an exuberant and funky suite inspired by designer Annie Selke, to the Piper, which is farmhouse romance named after Piper Classics, with a neutral brown and ivory color scheme. Another is the Laura after Laura Ashley, with its dreamy blue and gold hues.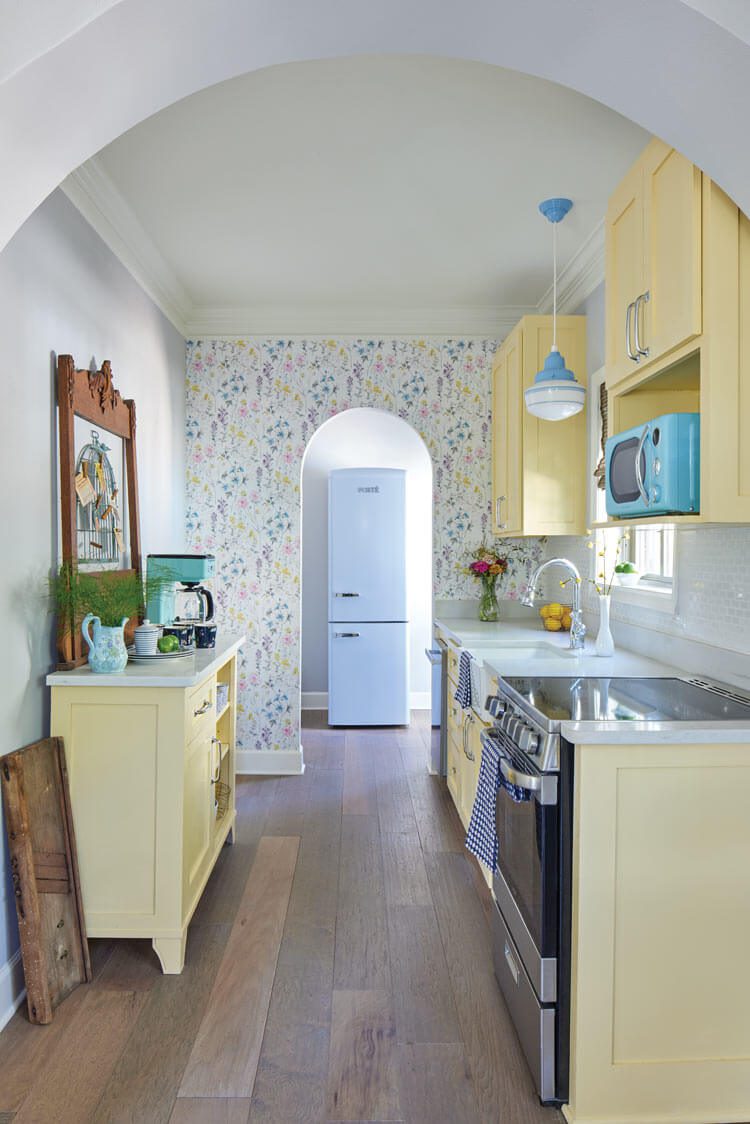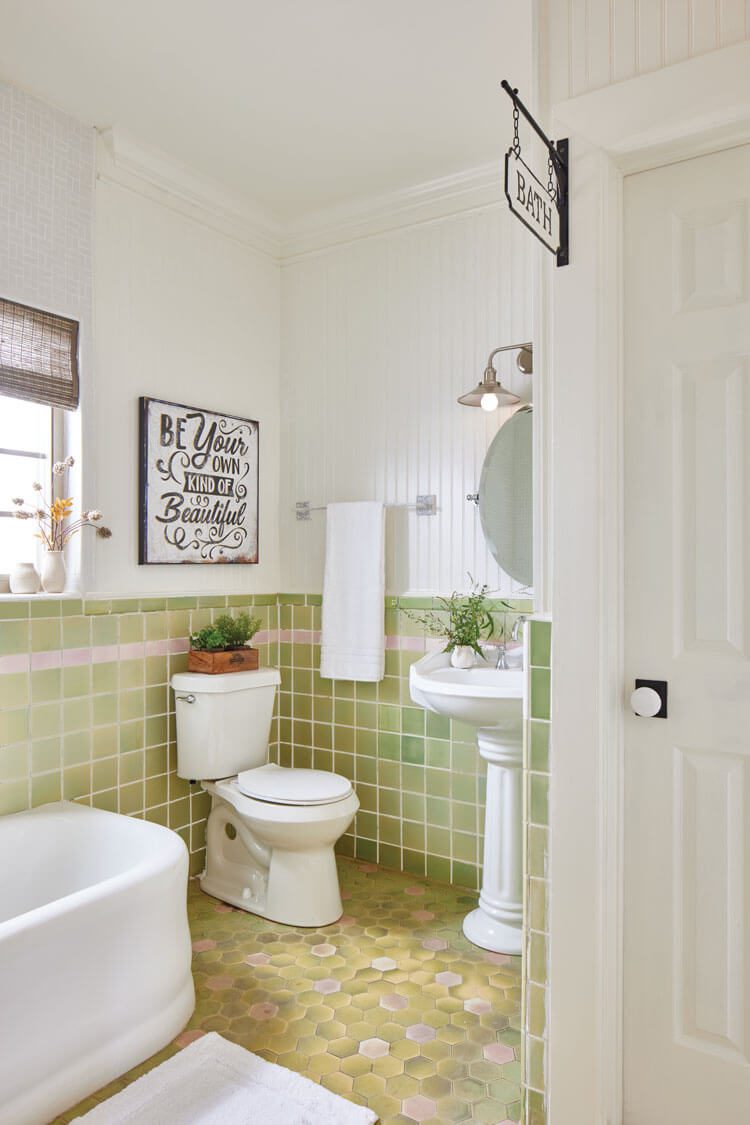 The Villas at Spanish Court is almost ready to open its doors, but the community has already become part of its story. For example, Sara was so impressed by the artisan who applied the wallpaper, despite long hours and heat, that she named the Cindy villa after her.
The wider community, which has been following along nationally through the magazines and via social media, has also played a part. A follower in Texas saw that The Penney was going to have joyful, butterfly-adorned wallpaper by Daisy Bennett Designs. "She reached out and said, 'I have the perfect dishes for the Penney' and sent them over," Sara recalls. "The dishes have butterflies and pinks and yellows and are absolutely perfect for the villa."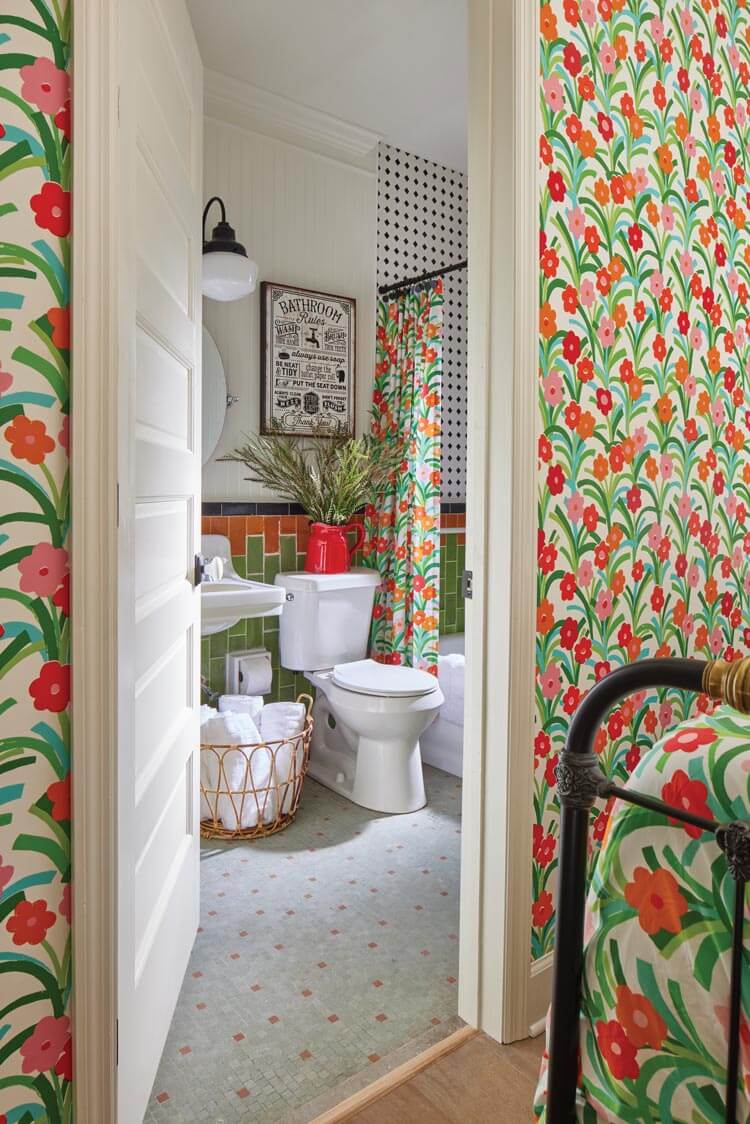 A Warm Welcome
Guests can choose which villa they want to stay in and see them all on MindenStays.com. From dilapidated structures ready to be condemned and torn down, they have stepped into their new lease on life with their history intact.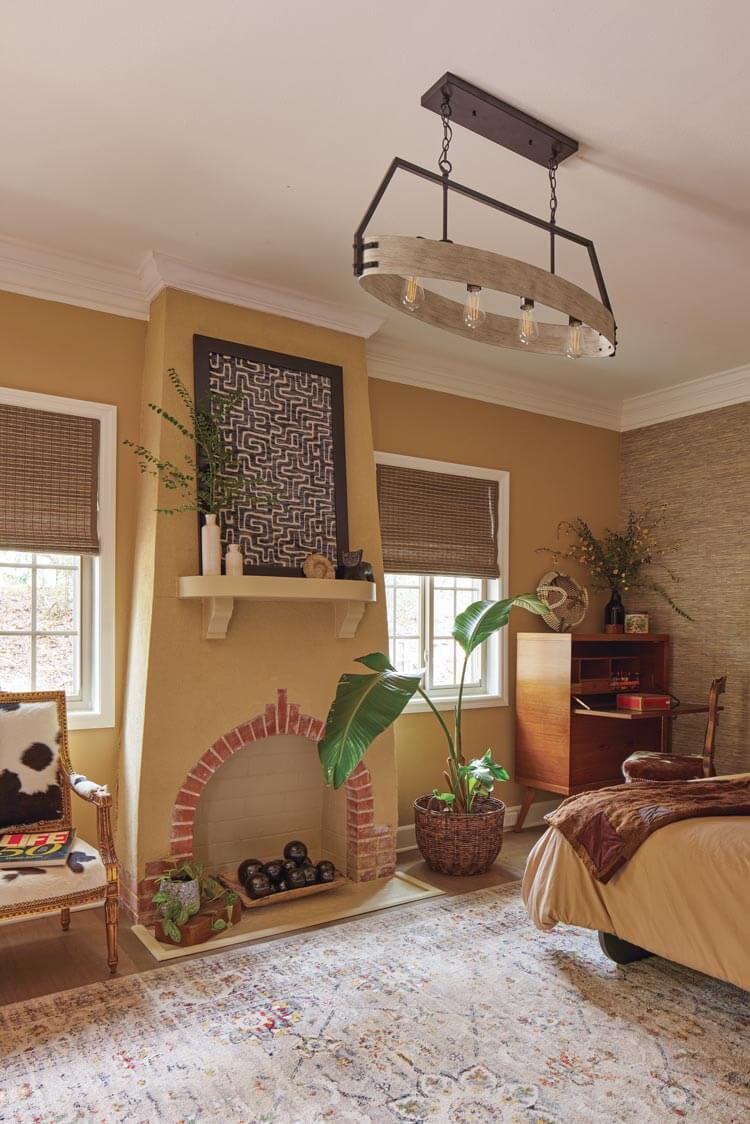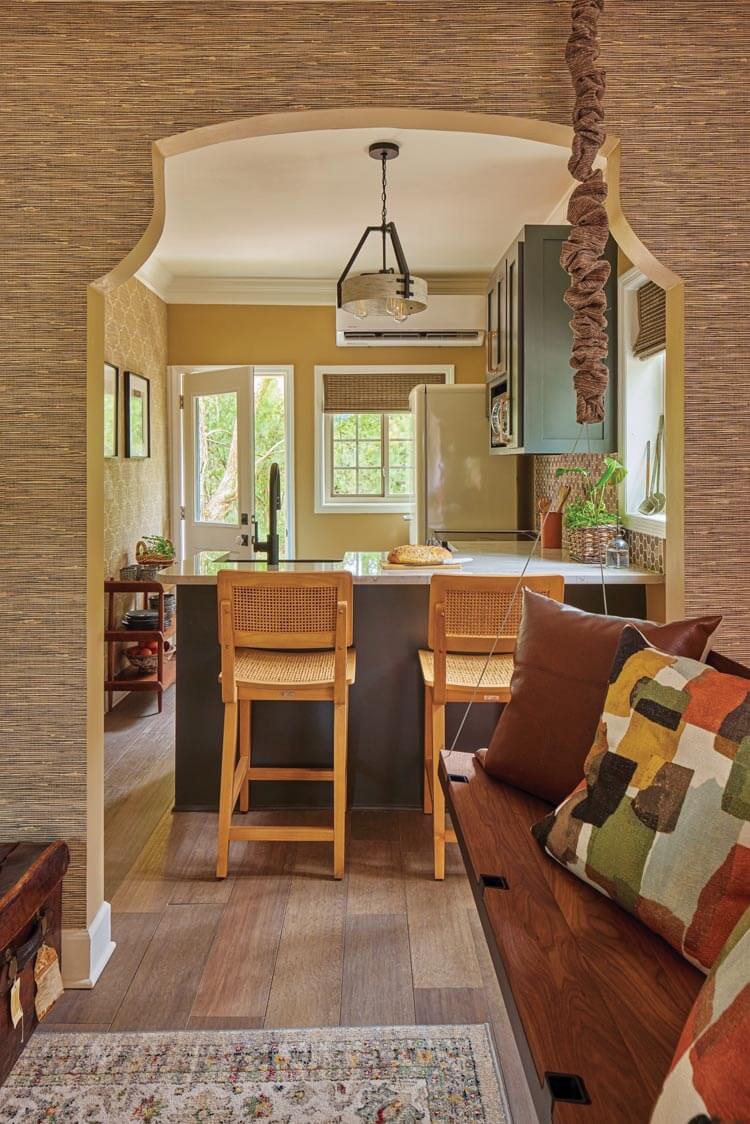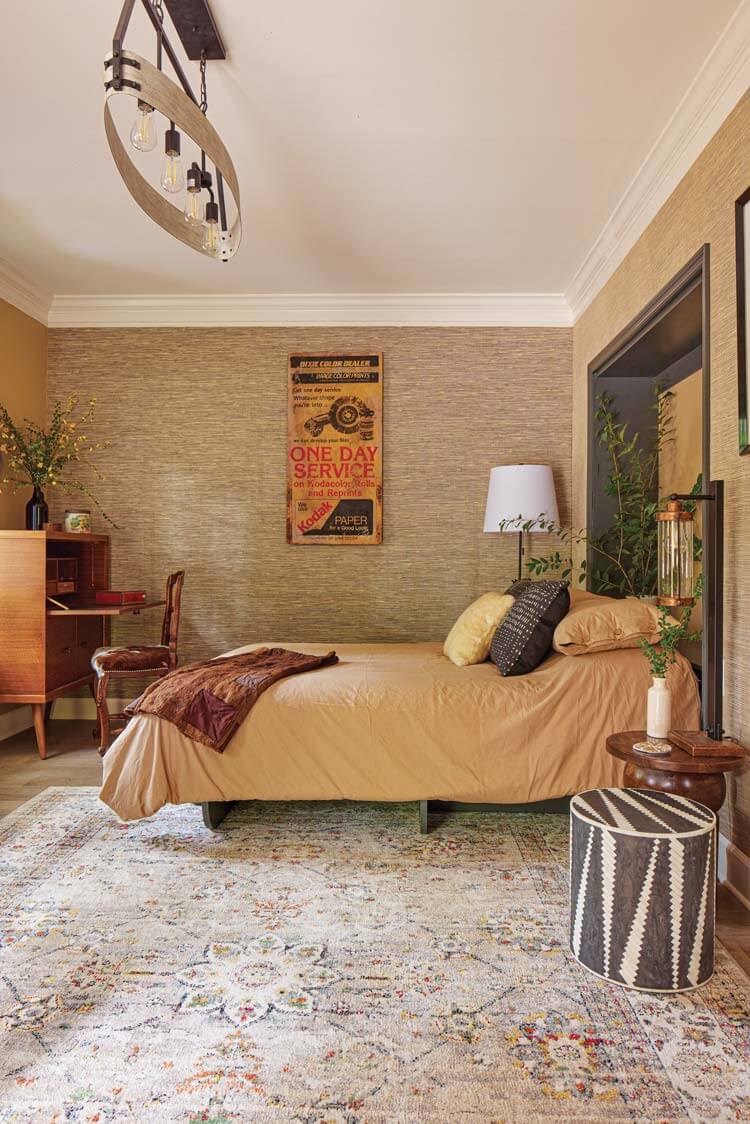 "This project stretched me more than any other," Sara says. "I was basically renovating eight homes at once—but it was so worth it!" The Villas at Spanish Court can't wait to welcome you inside and share its story of renewal and hope to take home with you.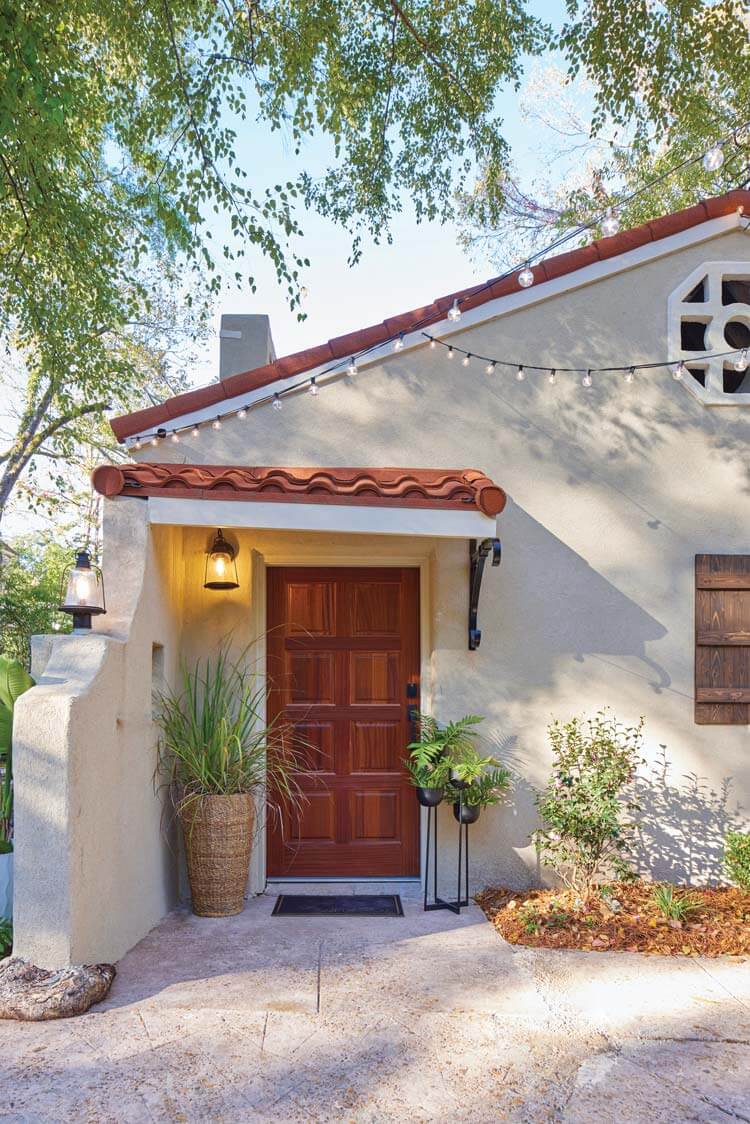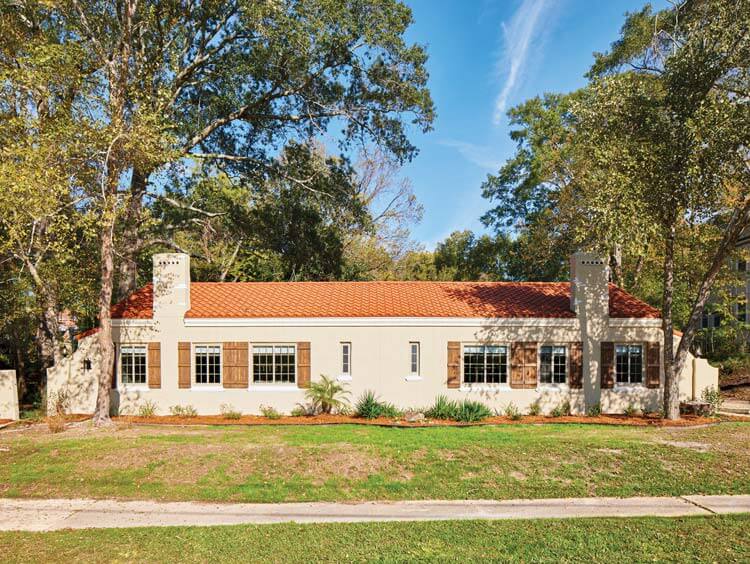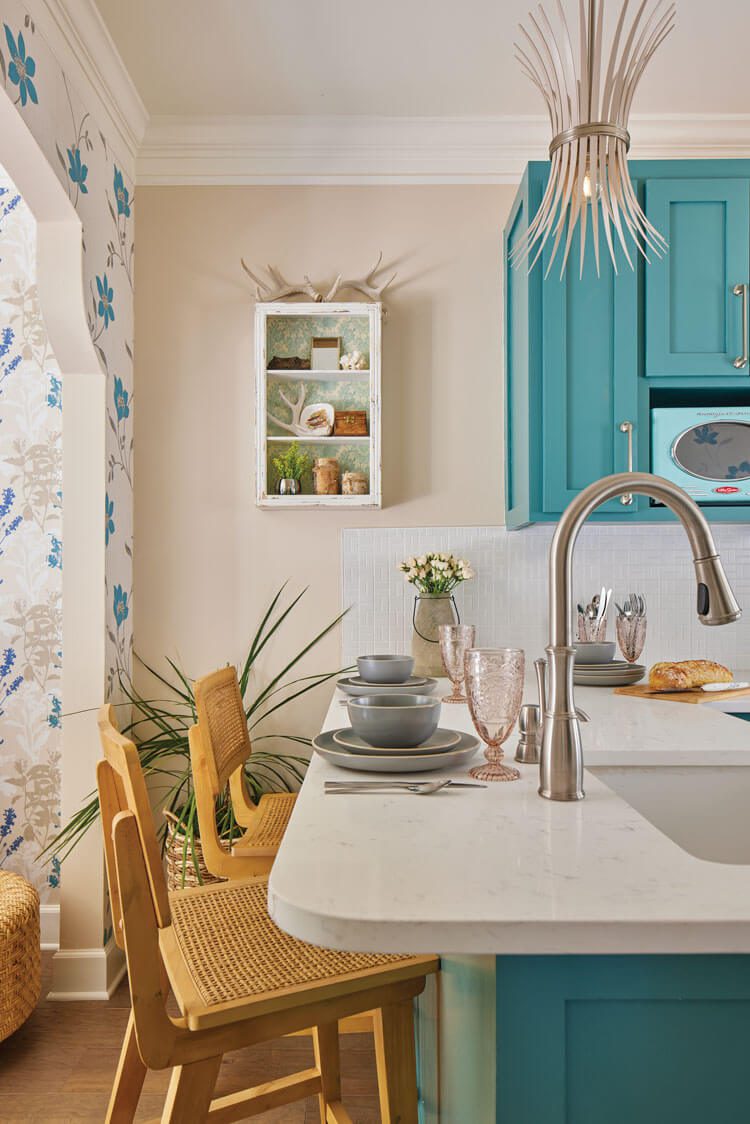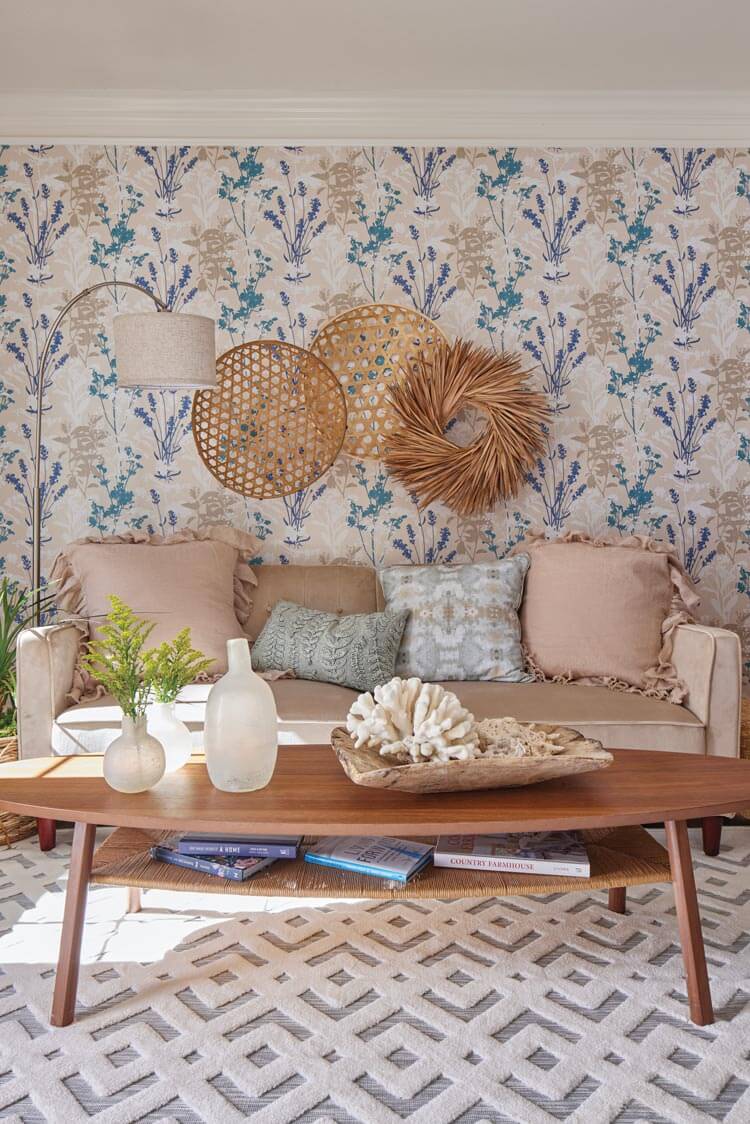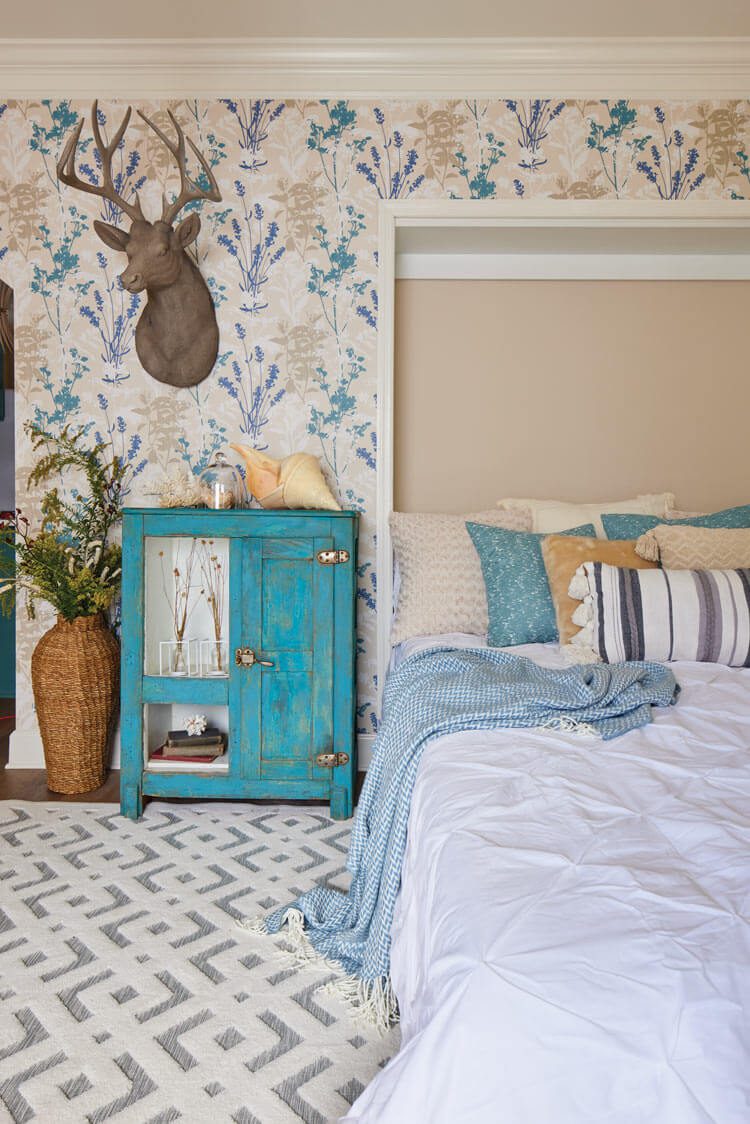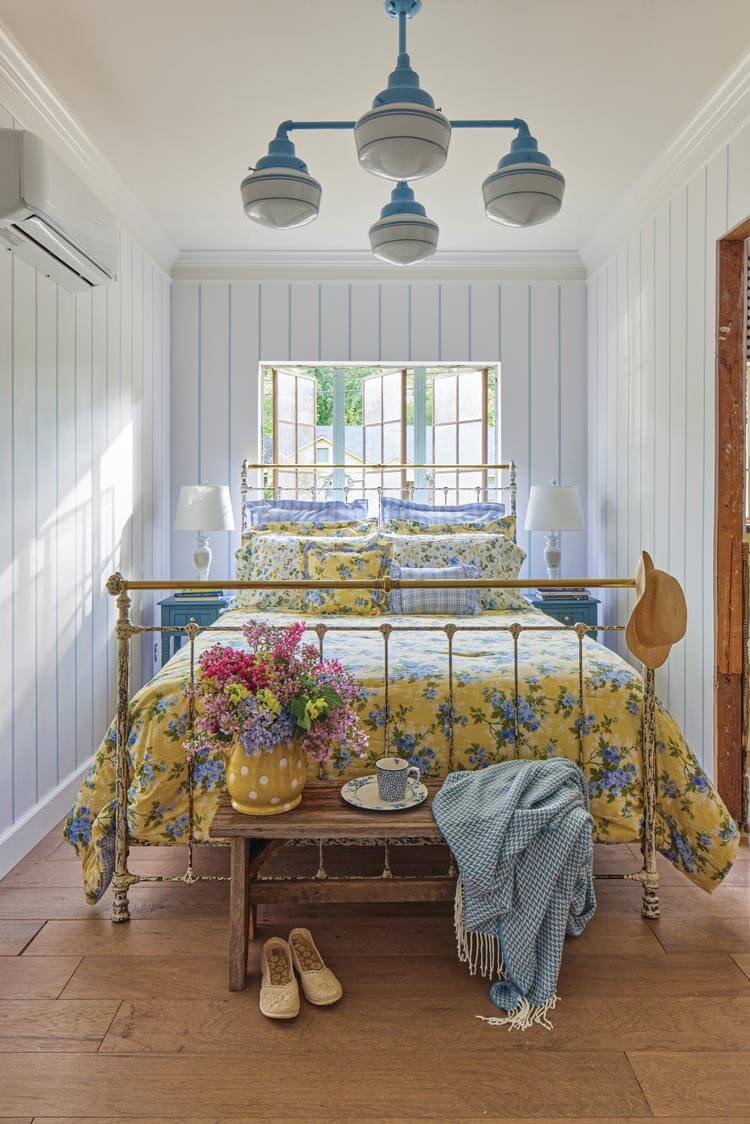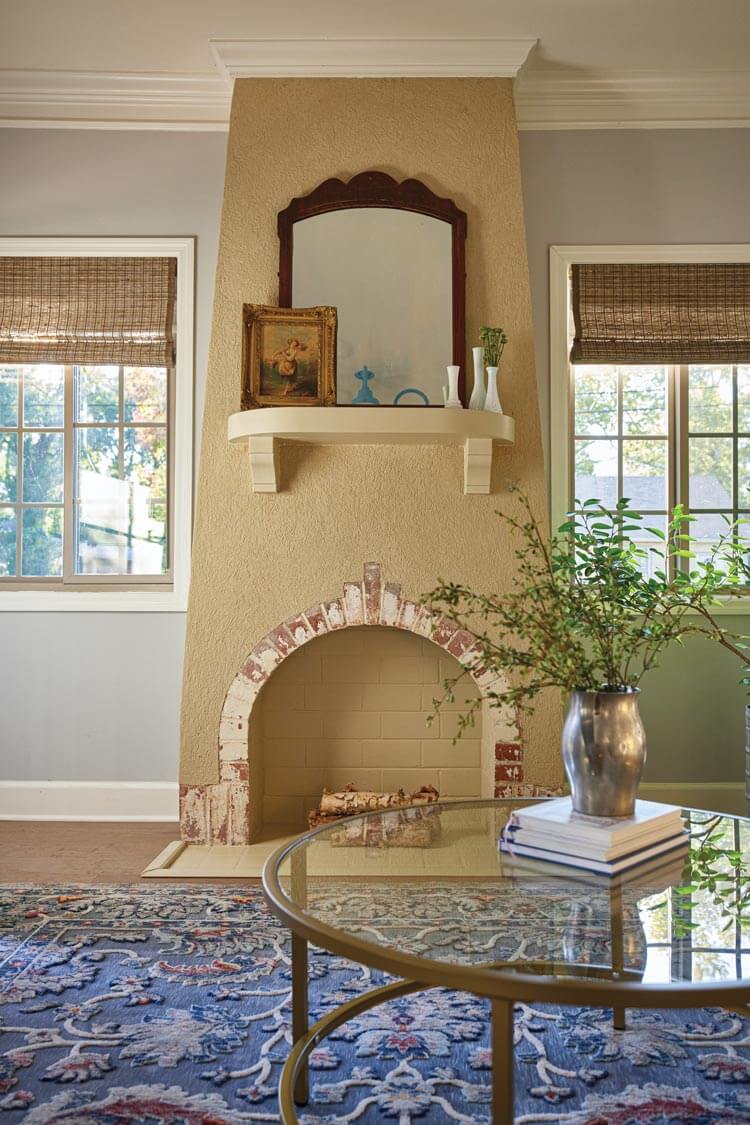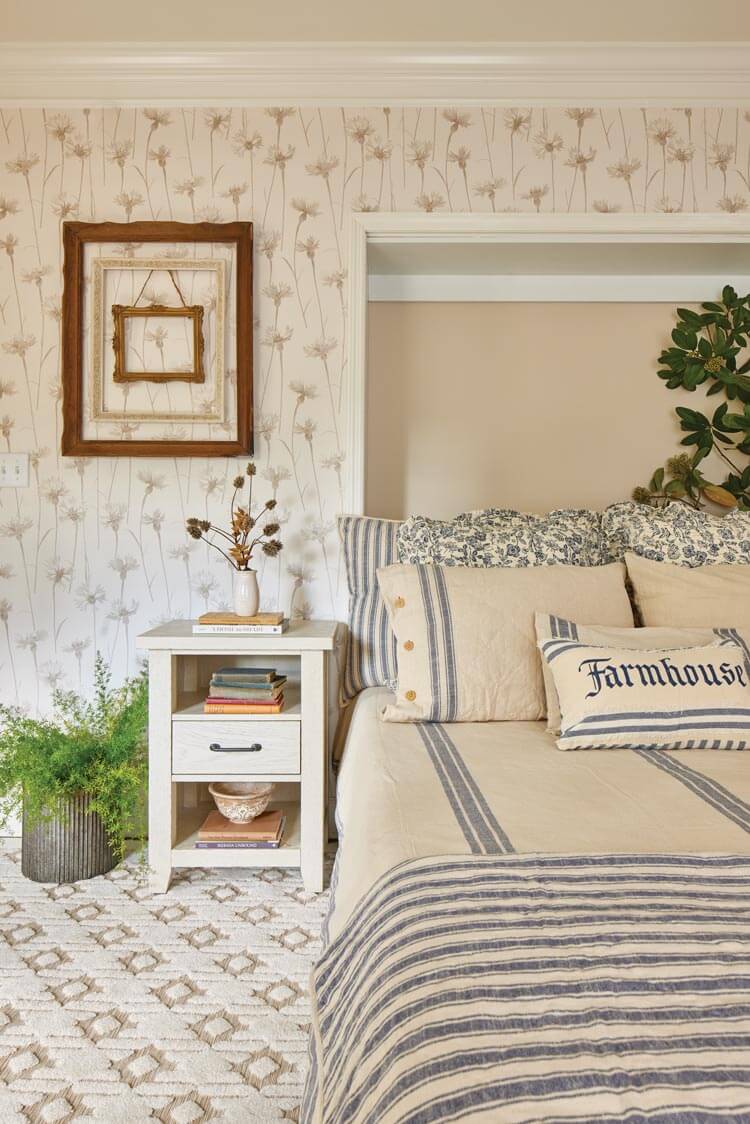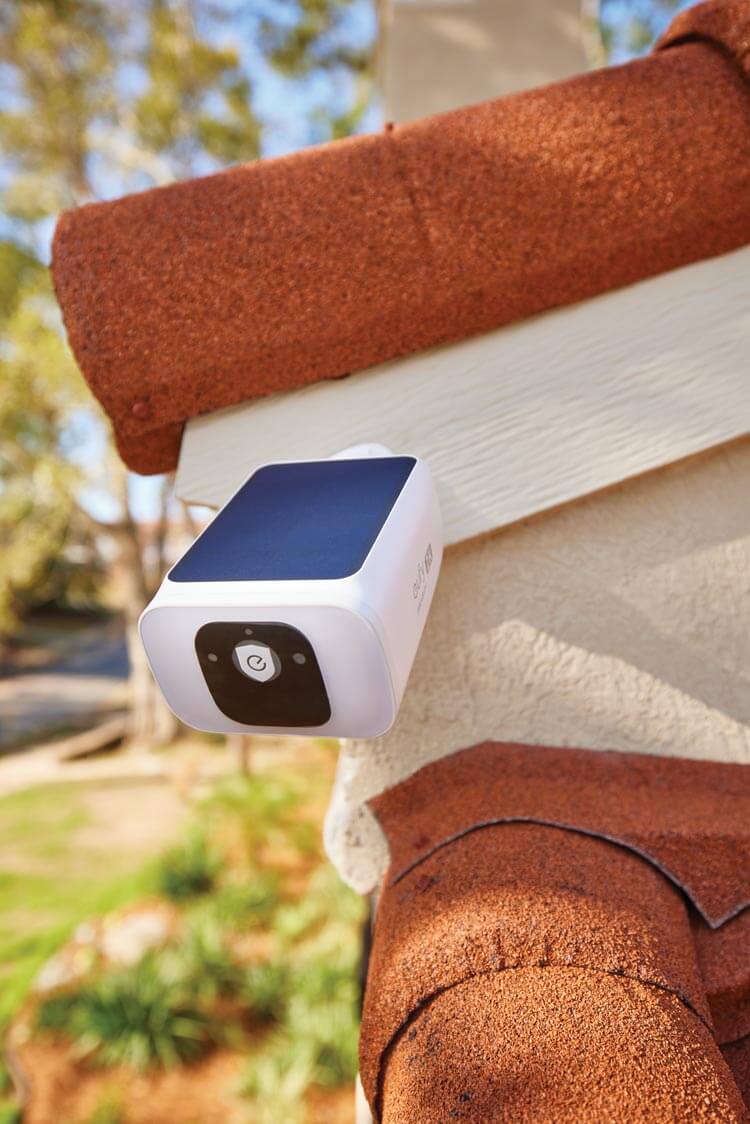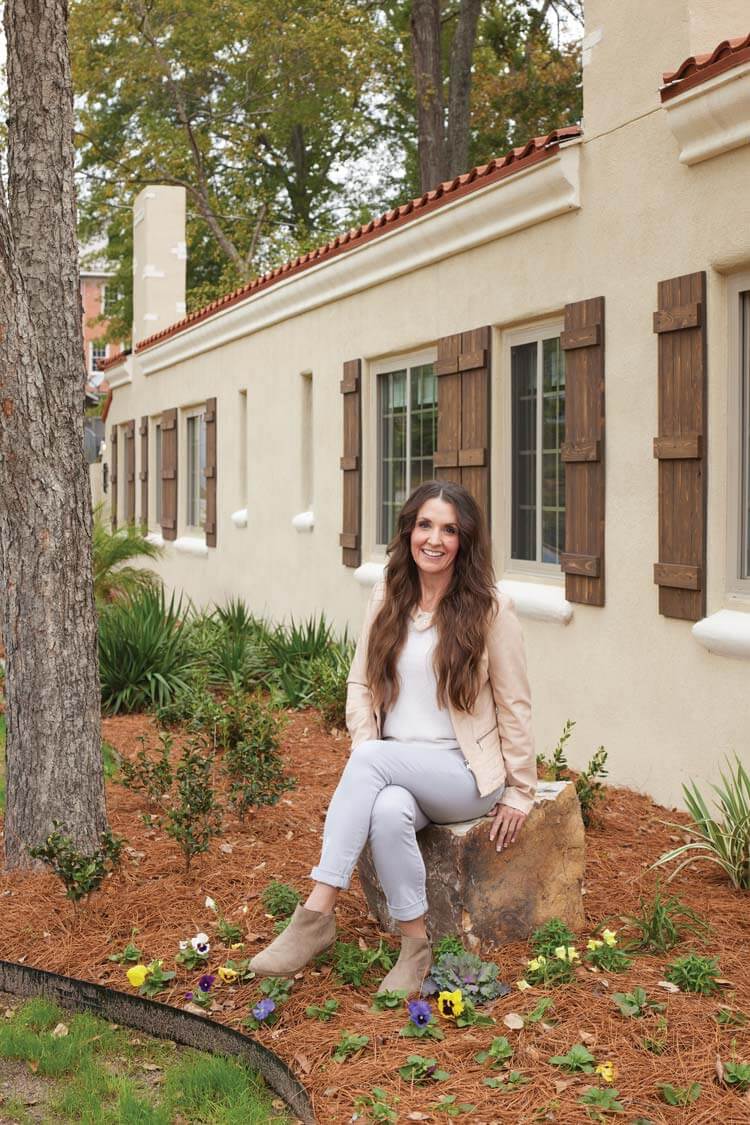 ---
Want to see what the Villas at Spanish Court looked like before Sara and team worked their magic? Take a look back at Introducing Project House Louisiana. Of course, don't forget to follow us on Instagram, Facebook, and Pinterest to get your daily dose of farmhouse inspiration!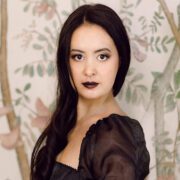 Autumn Krause
Autumn Krause is a writer and young adult author from Orange County, California. Her debut novel, A DRESS FOR THE WICKED, is out now from HarperTeen and she has another book releasing fall of 2023. Her instagram account, @autumnsarahstory, is dedicated to the craft of writing and connecting with other authors. She loves gothic romance and spending time with her husband and two children. Most often, she can be found wearing a black lace dress and boots.