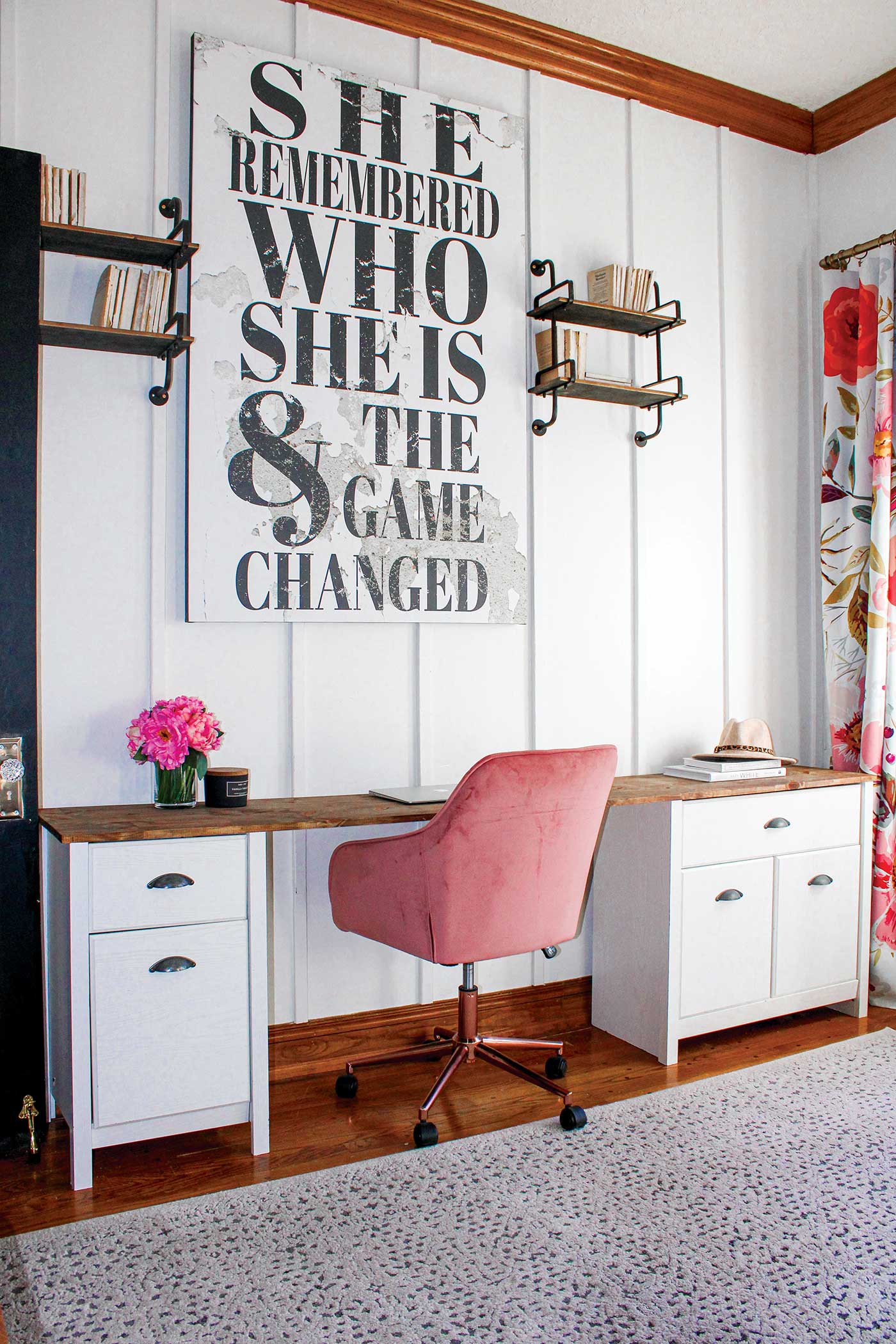 Build a simple workspace for yourself with an upcycled farmhouse desk.
Working from home full time means I need an office space that's fully functional. I've been less than thrilled with my current desk: an L shape that sits in the middle of my office floor, with cords hanging from the back. It was time to build a new desk, using the storage drawers from my current desk. Here's how you can build one, too.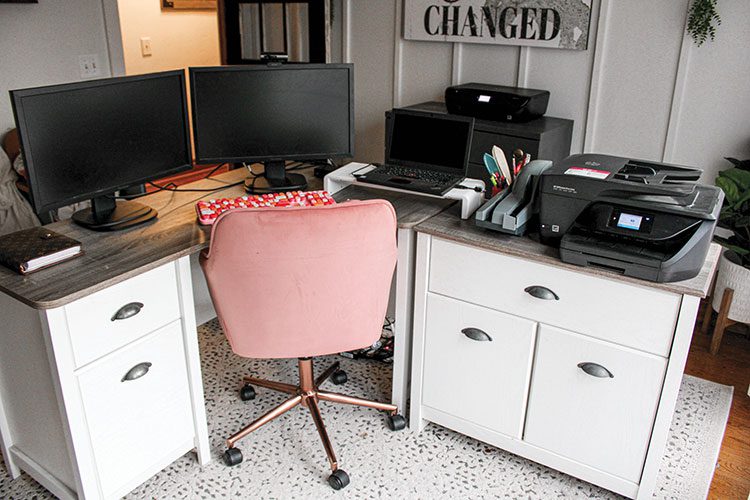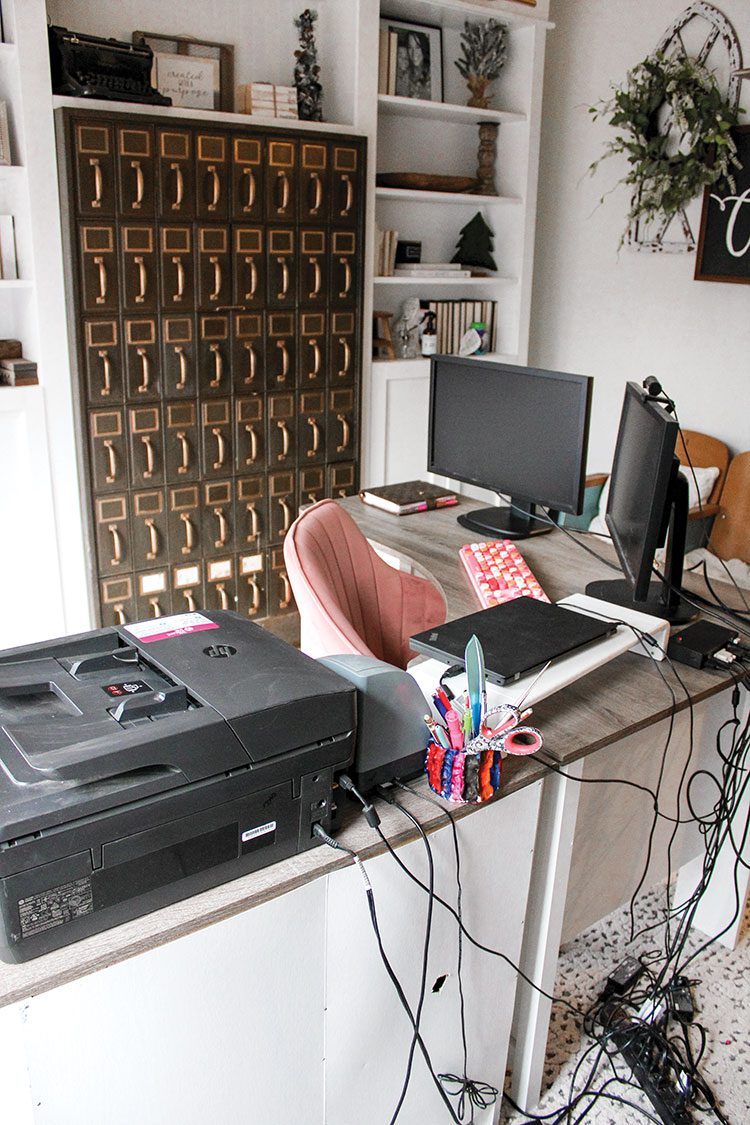 What You'll Need
This desk is very easy to build. First, figure out measurements. If you're using existing desk drawers, you just need the length and width of the tabletop. I used a 16" x 8' piece of unfinished spruce pine fir board. This means my new desk was less than $25. You don't always have to buy a brand new piece. Sometimes modifying what you already have can work just as well.
What You'll Do
Start by removing the existing tabletop, then move your drawers into place. You may need to make some slight modifications. One of my drawers was a little wider than I needed, so I cut the excess off with a table saw and re-attached the backer. Next, attach the tabletop to each set of drawers with wood screws. Counter sink the screws and fill them with wood filler.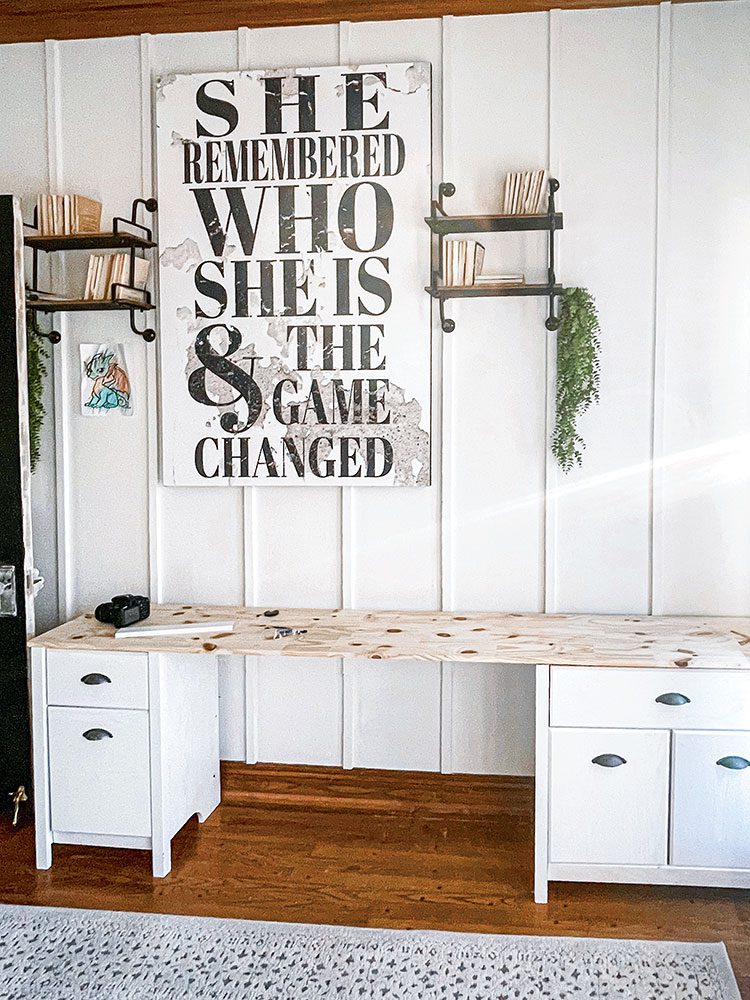 Finishing Touches
Last but not least, add stain or paint to your tabletop. I went with Minwax Early American stain because it was already in my garage. Seal the stain with polyurethane, and your project is complete! I was able to finish this in less than 4 hours, and I love the way it turned out. Now I have a beautiful, functional desk, with no more pesky cords running across the floor. Plus, I gained all the floor space back in my office.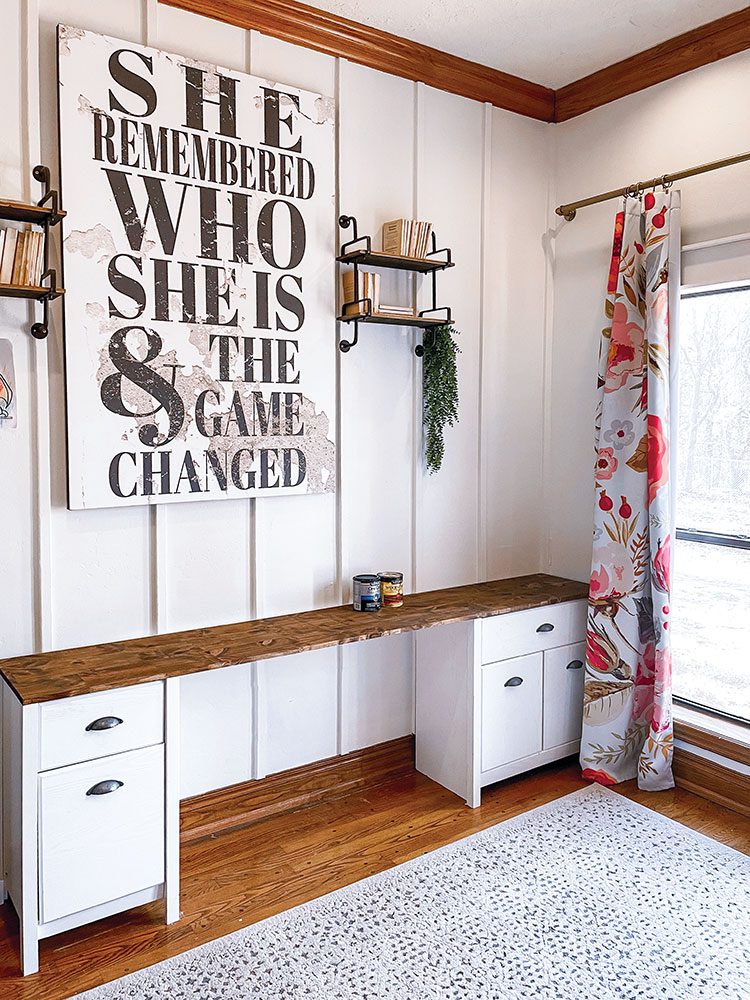 ---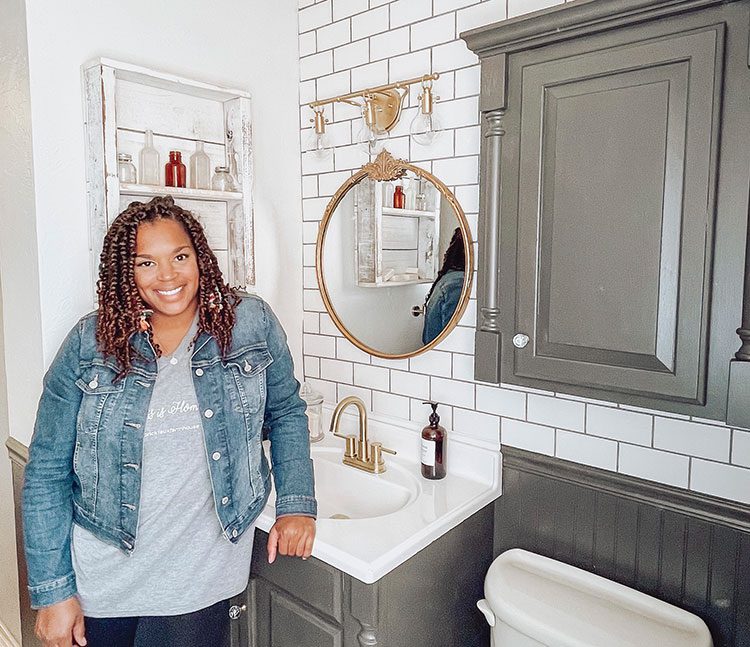 Astra Spanbauer is the American Farmhouse Style 2022 Brand Ambassador, and the voice behind At Home With Astra. Astra lives with her family in Oklahoma. You can follow along with her online as well:
Website: athomewithastra.com
Instagram: @athomewithastra
Facebook: @at-home-with-astra
TikTok: @athomewithastra
---
See more of Astra's DIY guidance for How to Hang a Barn Door and DIY Built-In Fireplace. Of course, don't forget to follow us on Instagram, Facebook and Pinterest for your daily dose of farmhouse inspiration!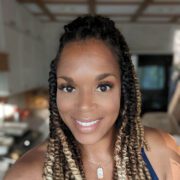 Astra Spanbauer
I am Astra, a mother of two and lover of DIY and interior design. I'm an Operations Manager, multi-state REALTOR® and DIY queen by day. I am also the 2022 Brand Ambassador for American Farmhouse Style magazine. I have found my passion in creating a home filled with love, one DIY at a time. Follow along with me at At Home With Astra.