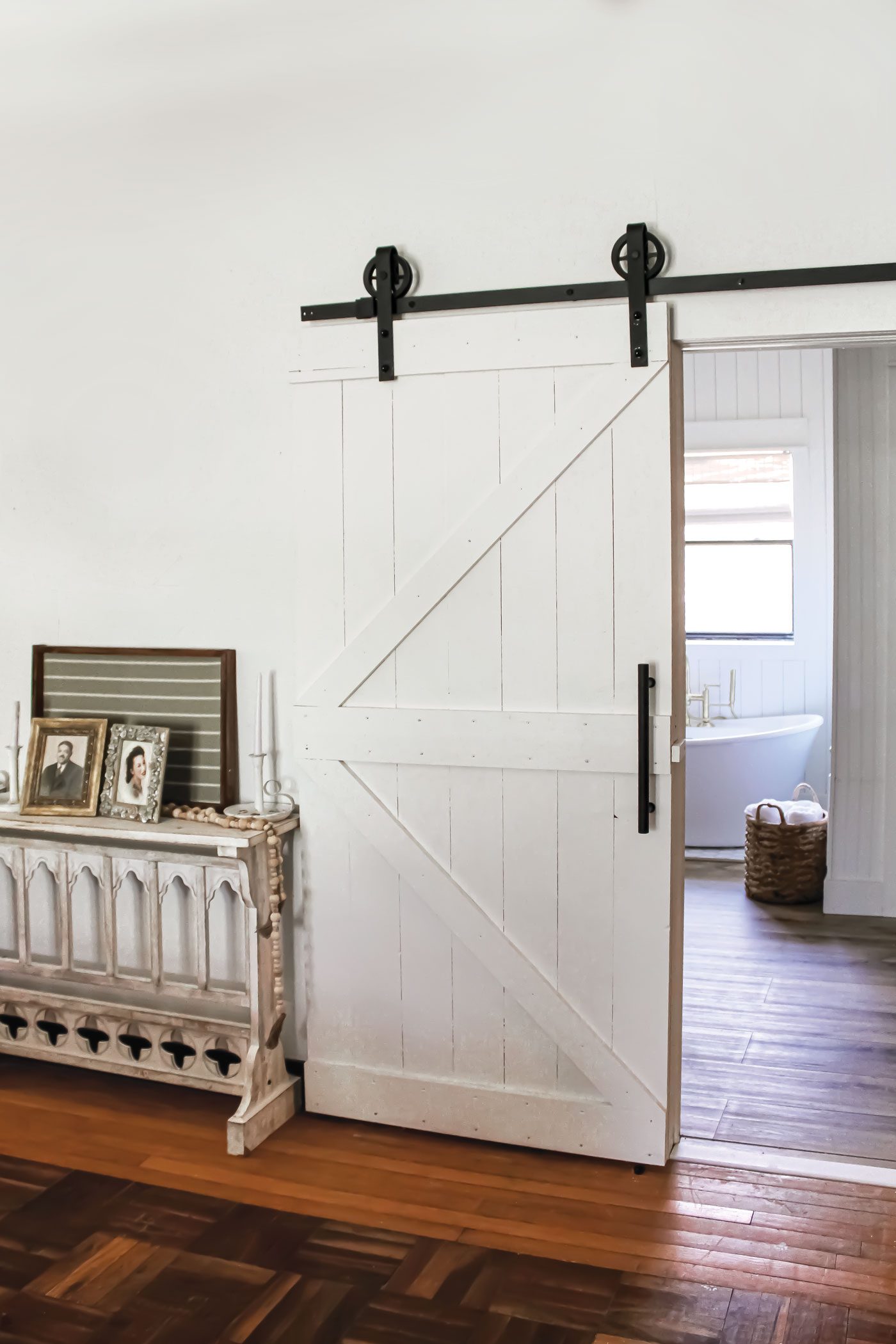 Meet our 2022 Brand Ambassador, and learn how to hang your own barn door.
There's something about a barn door that brings a smile to my heart. I just renovated my en-suite bathroom, and I knew the final touch had to be a great barn door. Let's talk hardware and hanging a barn door.
What You'll Need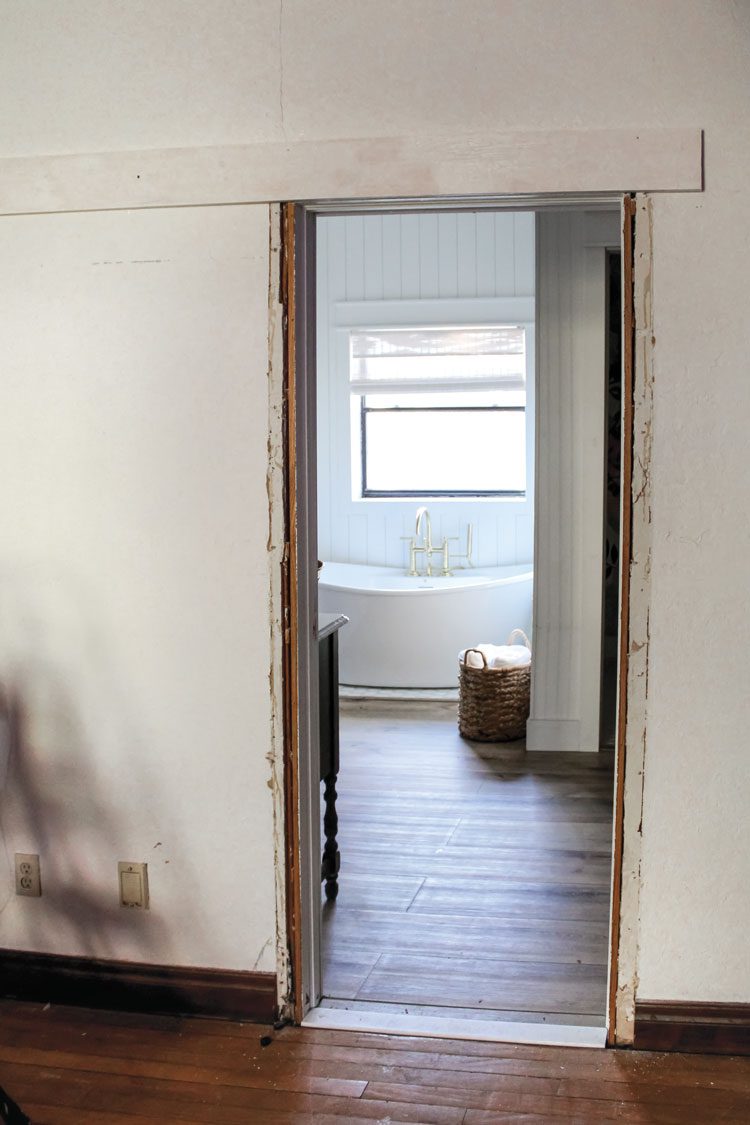 First, you need a door. You can build one yourself or purchase one. I built this one myself. Make sure the door is wide enough to cover the entire door frame. You will also need to have enough wall space for the door to slide out of the frame when it's open.
Once you have your barn door, it's time to pick mounting hardware. I decided to go with the 6-foot powder-coated black barn door hardware in Wagon Wheel from Delaney Hardware. It's a bit rustic, and still modern with a hassle-free, quick installation process.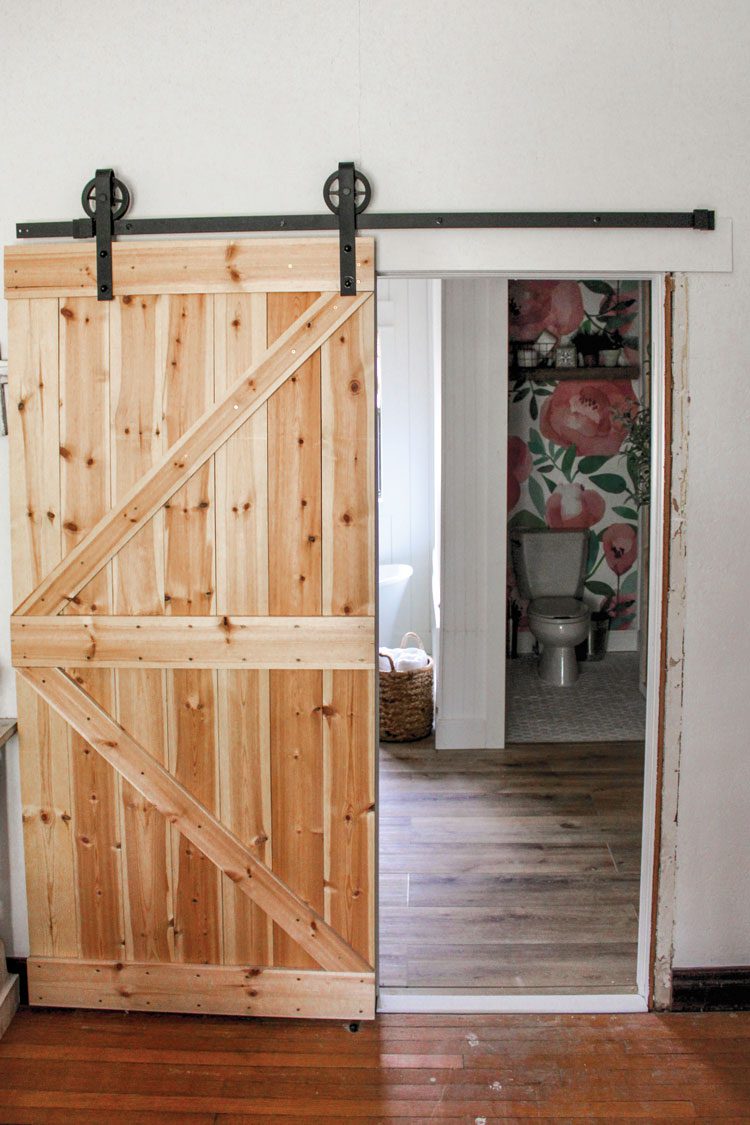 What You'll Do
You need a header board to ensure that your hardware is securely mounted. I used a 1x6x6-foot pine board, and directly screwed it into the studs above the doorway (this will not come with your hardware mounting kit).
Next, install the hardware. For the Delaney Hardware kit, this includes installing the wagon wheel hangers on your barn door, then mounting the track to the header board. You'll install stops on each end of the track, as well as anti-jump discs on the top of the door, to keep the door from sliding off. Now you're finally ready to hang your barn door.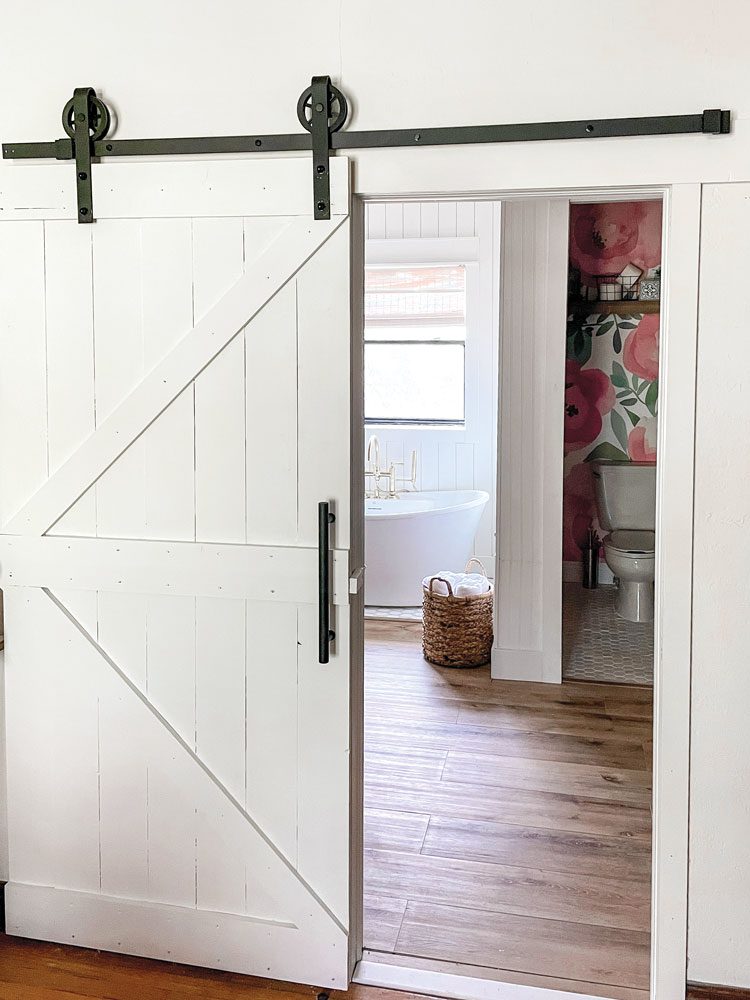 Finishing Touches
Last but not least, don't forget door pulls. I decided on the Delaney Hardware powder-coated black round barn door handle on the exterior, and the flush barn door finger pull for the interior.
I was able to finish this project in less than 30 minutes, and it created a huge visual impact. The barn door was the perfect addition to the space.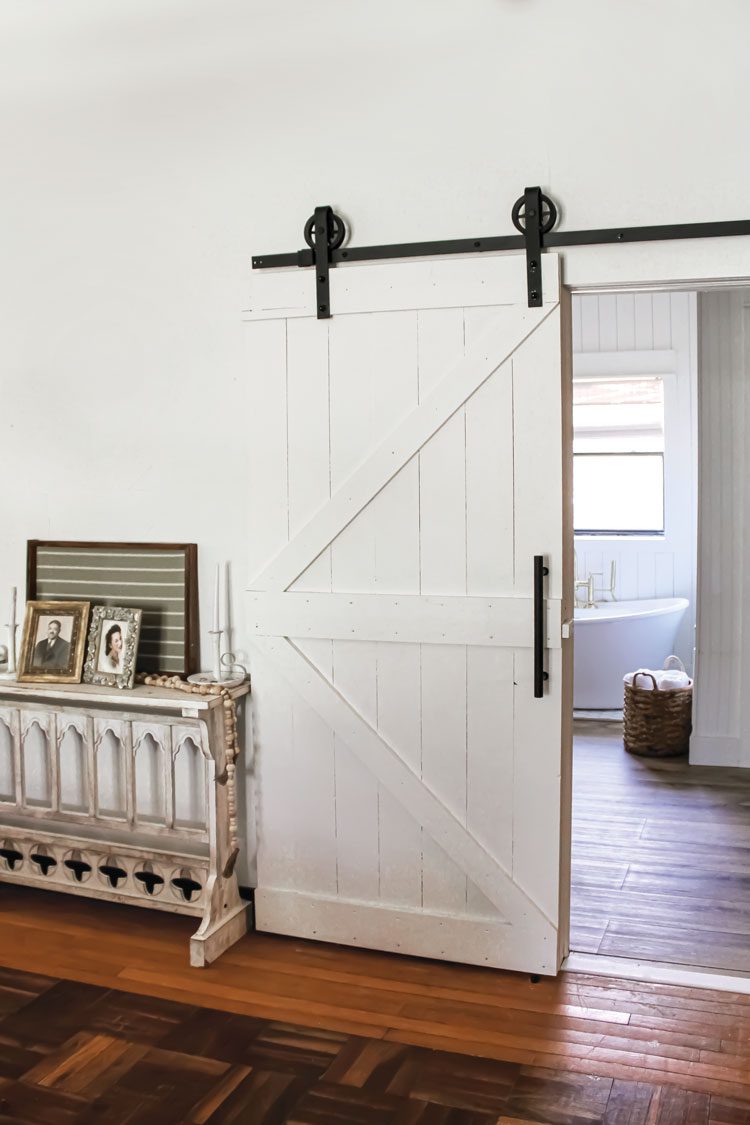 Editor's note: We're so excited to welcome Astra Spanbauer, the blogger and Instagrammer behind At Home with Astra (formerly Red Brick Faux Farmhouse), for her own column in 2022! You may recognize her name—we featured her Christmas home in our December 2020 issue. She'll share attainable DIYs with us this year as she continues to customize her house with wow-worthy farmhouse style.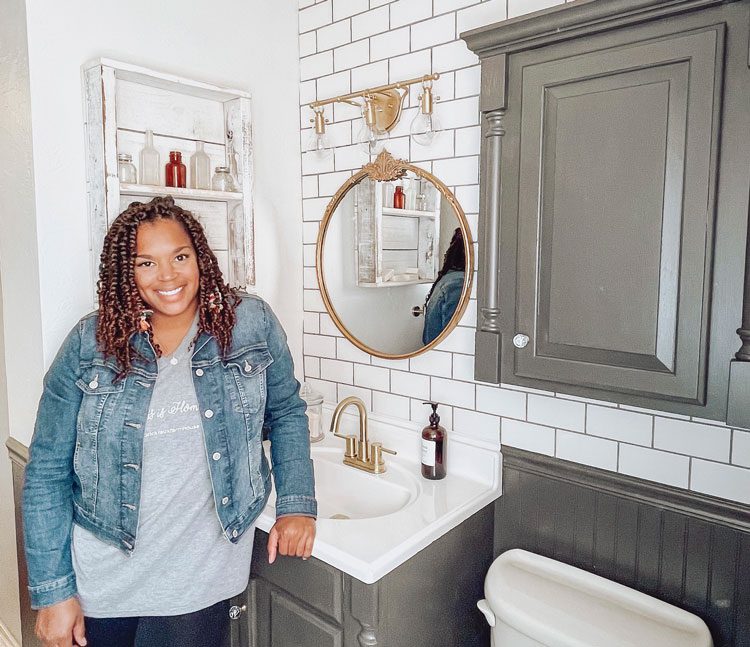 Astra Spanbauer is the American Farmhouse Style 2022 Brand Ambassador, and the voice behind Red Brick Faux Farmhouse. Astra lives with her family in Oklahoma. You can follow along with her online:
Website: athomewithastra.com
See Also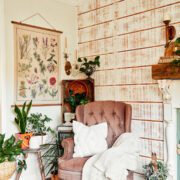 Instagram: @athomewithastra
Facebook: @athomewithastra
TikTok: @athomewithastra
---
Ready for more DIY projects and ideas? Read on for How to Get Faux Marble Countertops. Of course, don't forget to follow us on Instagram, Facebook and Pinterest to get your daily dose of farmhouse inspiration!