Kitchen Cabinets: Should You Replace or Paint Them?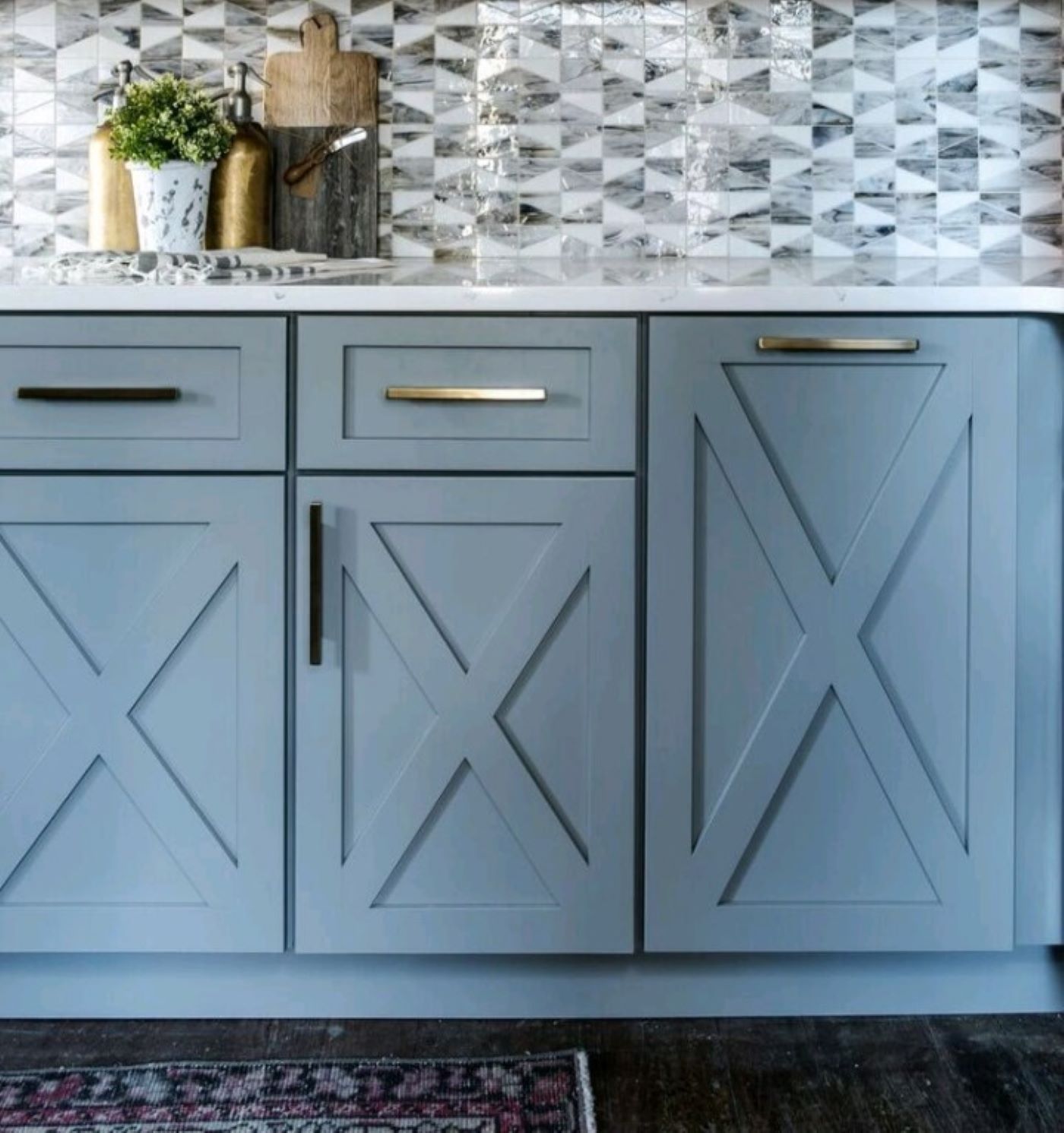 Image by Leslie Brown
My husband and I own a kitchen and bath showroom in Nashville. We chat almost daily with homeowners about the pros and cons of painting versus replacing cabinets. Since kitchen cabinets are the biggest investment you'll make when redoing a kitchen, it's no wonder so many people consider painting their cabinets. The question is, how do you know when to replace or paint your kitchen cabinets? I'll share our tips and caution you about pitfalls. That way, you can make the best decision for your kitchen and budget.
The Pros of Painting Your Cabinets
Painting outdated cabinets can disguise their style, so they aren't the focal point of your kitchen. If you happen to have more time than money, DIY it so you get a new kitchen look for only the cost of a few gallons of paint (and some elbow grease). (For instructions on how to repaint your kitchen counters, go here.)

If you're planning to re-sell your home, painting your kitchen cabinets is an easy solution for updating a tired kitchen. It's also perfect if you're staying in your home, provided you do the work yourself or find a painter who does a good job. There are several things to consider when you want to replace or paint cabinets.

The Cons of Painting Your Cabinets

Keep in mind, though, that site-applied paint on cabinets does not last very long without needing touch-ups. If you've painted your kitchen cabinets yourself, you may not mind doing the touch-ups. But if you paid someone several thousand dollars to have it done for you, you may not be thrilled to see the paint wearing off in spots where you use your cabinets the most.

This problem stares at me in the face every day in my own kitchen. We redid our kitchen three years ago using cast-off cabinets found at our local Habitat ReStore. We pieced our kitchen together by finding cabinets with the same door style and then painting them to match.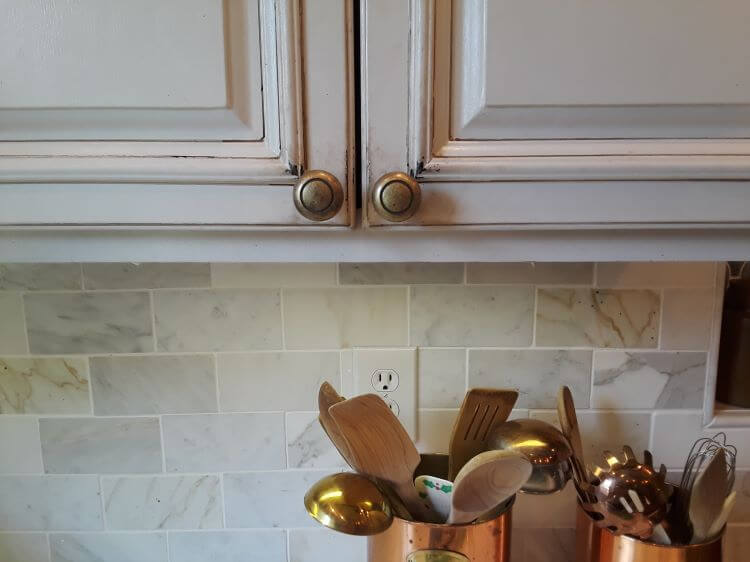 A few of them were factory finished (which is a good thing when you're talking about cabinetry) in a beautiful shady white, so we painted the wood-colored cabinets to match. The cabinet doors also had a pencil glaze in the grooves, which I liked, so I added that with a stain pen to the cabinets we painted. The result was a seamless, gorgeous look, which made its way into the pages of American Farmhouse Style in fall 2017.
Only, our kitchen's beauty was short-lived. It didn't take many months before the paint was wearing off on the painted white cabinets. The painted cabinets were hard to clean without damaging the paint, so they ended up dingy with wear spots.
Things to Consider When Deciding to Replace or Paint Cabinets

Another thing to consider when deciding to paint your cabinets is what kind of shape they're in. A lot of people paint their cabinets and then top them off with a shiny new countertop. This works if the cabinets you're painting are of good quality and in good shape. But if they aren't, you'll invest several thousand dollars in a new countertop. And you may end up with a new problem.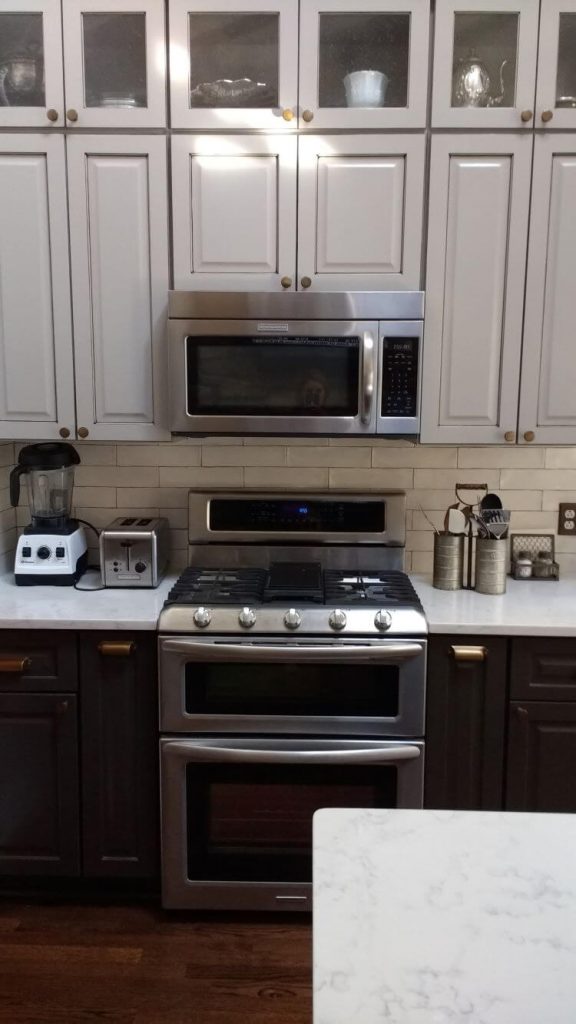 When to Replace Your Cabinets
New cabinets are the way to go if your existing cabinets are low quality or in bad shape. Maybe you want to change the look entirely, or you want to add storage.
Another reason to spring for new kitchen cabinets is to change the layout. If your layout isn't working for you, a new cabinet footprint may be in order. This can be done with new cabinetry and can make a non-functional kitchen work well even without remodeling.
The Bottom Line
If you're doing the work yourself, painting your cabinets can't be beat in terms of scale of transformation or budget. But, if you're hiring a painter to do it, it may be worth it to replace your kitchen cabinets. You should especially consider this option if you're planning on investing a lot in countertops and other finishes. You may find that you can re-allot your budget in a way that gets you new cabinetry and saves you the headache of paint touch-ups for years to come.
---
Do you like to make things yourself? Learn from other makers like
Natalie Kolter of Vintage Porch by reading her personality profile. While you're at it, follow us on Instagram, Facebook and Pinterest for more daily inspiration and farmhouse style.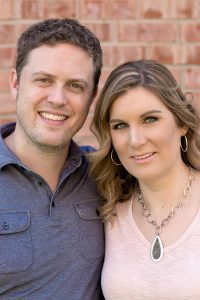 Holly Thompson is a designer in the Nashville area. She and her husband Dave own Holly Thompson Homes, a kitchen/bath showroom/interior design studio in a 200-year-old building in Historic downtown Franklin. They are a husband-and-wife design and renovation team, partnering with local contractors and builders to make Holly's designs come to life. Their home was featured in American Farmhouse Style in Fall 2017. They also have three kids and two kitties. Follow along with Holly and Dave on Instagram and Facebook and on their blog.