Project House Reveal in Franklin, Tennessee
Photography by Nick McGinn
Styling by Kara Christensen
Photography by Nick McGinn
Styling by Kara Christensen
It's all finished, so come take a tour!
It's a wrap! We're so excited to unveil our completed farm cottage remodel Project House in Franklin, Tennessee. After so many months of planning and hard work by the design and build team, Matt and Kara Christensen of Garden Gate Homes, we're finally ready to reveal the whole house.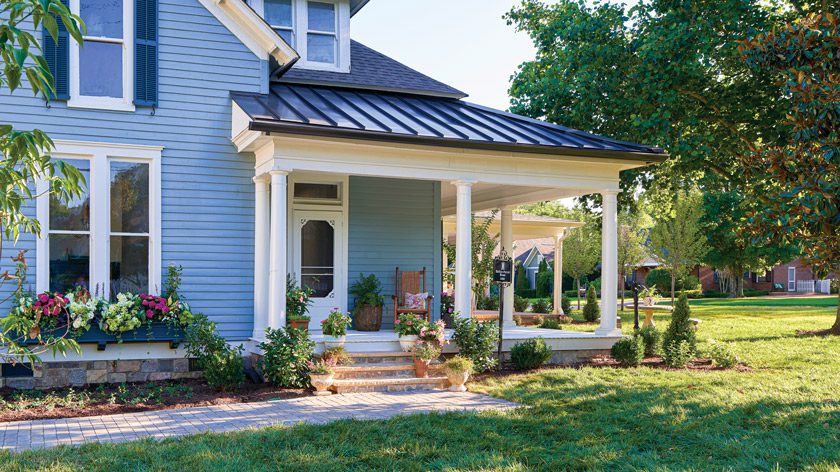 Project House in Franklin, Tennessee: Renovation Central
Some of the major renovations of the Project House in Franklin, Tennessee included increasing the size of the primary bedroom and adding a laundry room, mudroom and side porch. Matt and Kara moved some of the rooms around to accommodate the homeowners' needs, while maintaining as much of the home's original footprint as possible, including the kitchen, primary bedroom, dining room and living room.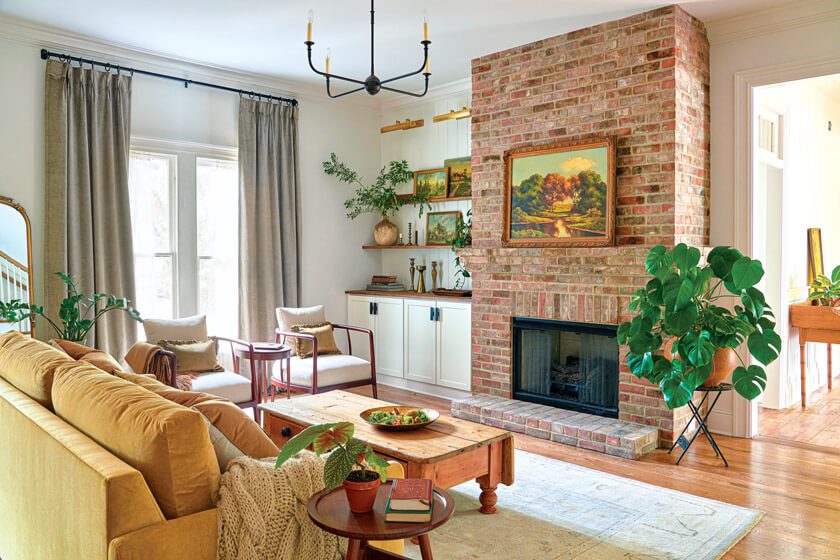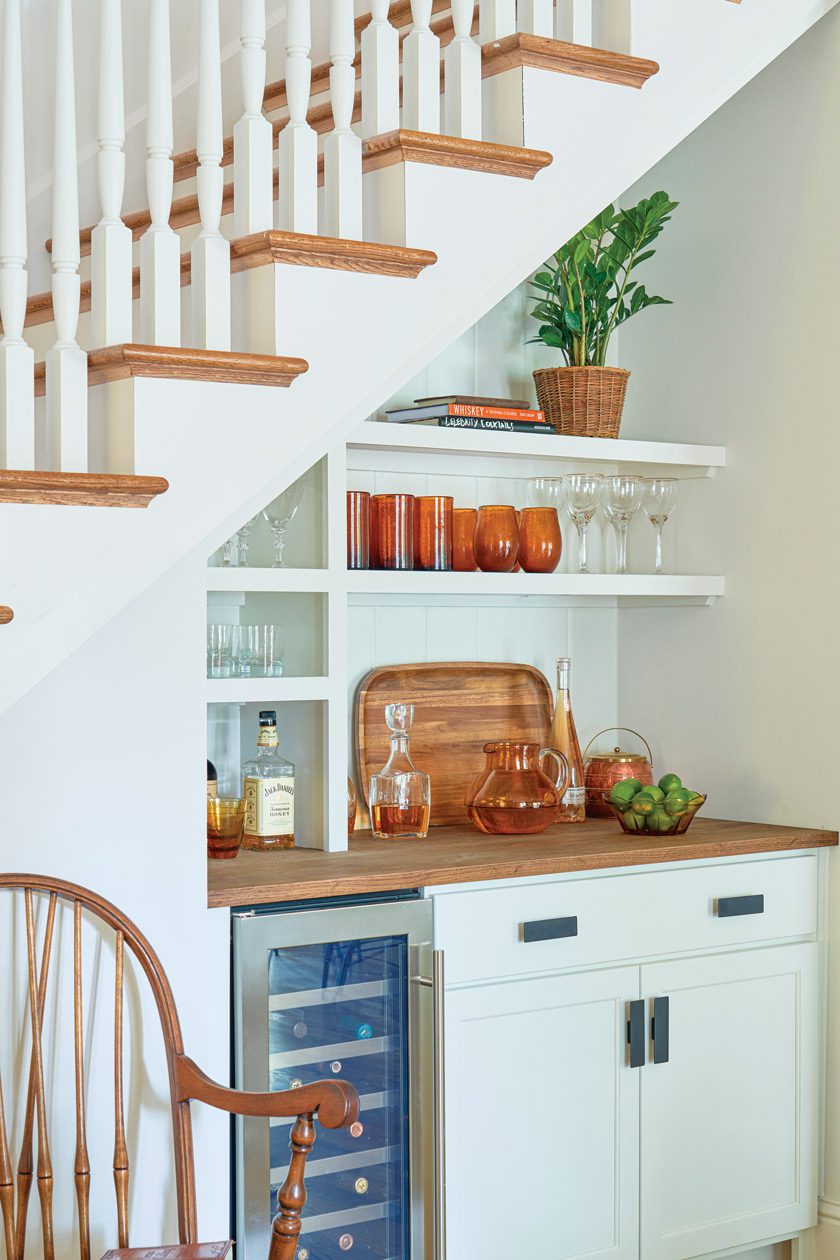 Kara designed the Project House in Franklin, Tennessee with an old-meets-new approach. She wanted to keep the vintage character while incorporating modern touches to give it a fresh look.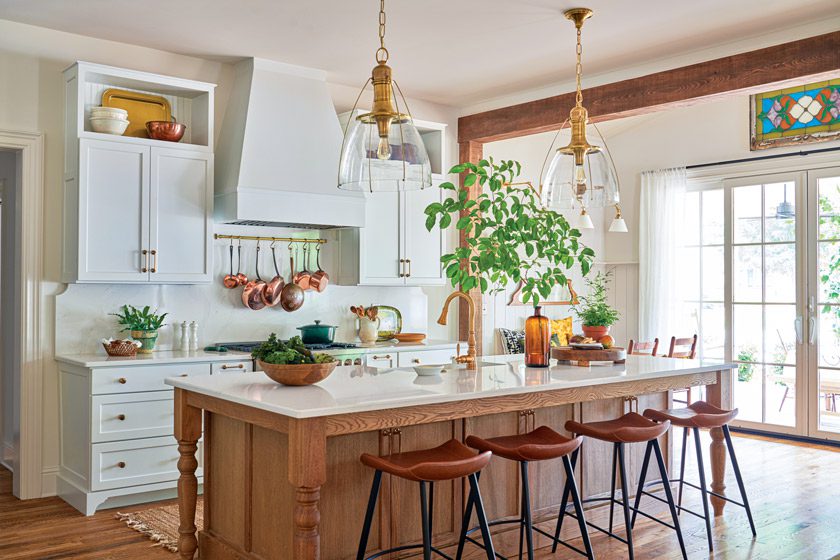 Since the kitchen wasn't adjacent to a dining room, she wanted the island to look like an oversized farmhouse table. Stools in caramel leather are a perfect complement. White oak flooring by Mullican Flooring is an easy wood to stain, which now match the original pine floors in some of the connecting rooms. "A large brass backplate and crystal knob from Emtek complete the historic look, and their brass hardware warms up the white cabinetry," Kara says. "Riverbend Home had everything we needed for styling the cookware. Hanging their Curves de France copper pans from a brass rail under the hood instantly brought charm to the kitchen."
The homeowners wanted a neutral color palette, so Kara used textures and subtle patterns to add interest to the décor. Accents such as velvet curtains, plants and vintage items complemented key pieces like reclaimed wood furniture and brick fireplaces with colors the homeowners find cozy.
Outer Space
The home's exterior shows careful attention to detail as well. "We had a custom flower box made for the front window," Kara says. "I designed the box to extend past the bottom windows to offset the upper window in the front gable, choosing taller end plants to flank each side of the window. That large flower box makes a big statement, welcoming guests approaching the home along the walkway with beautiful flowers at eye level with a sweet fragrance." On the side porch, Kara worked her magic to include a mix of new and vintage, including a new brick fireplace by Cherokee Brick that still echoes the vintage brick inside.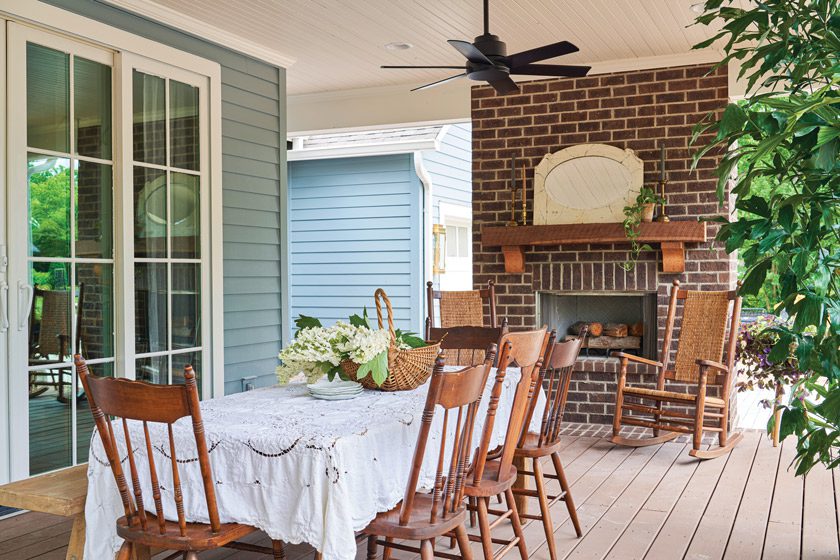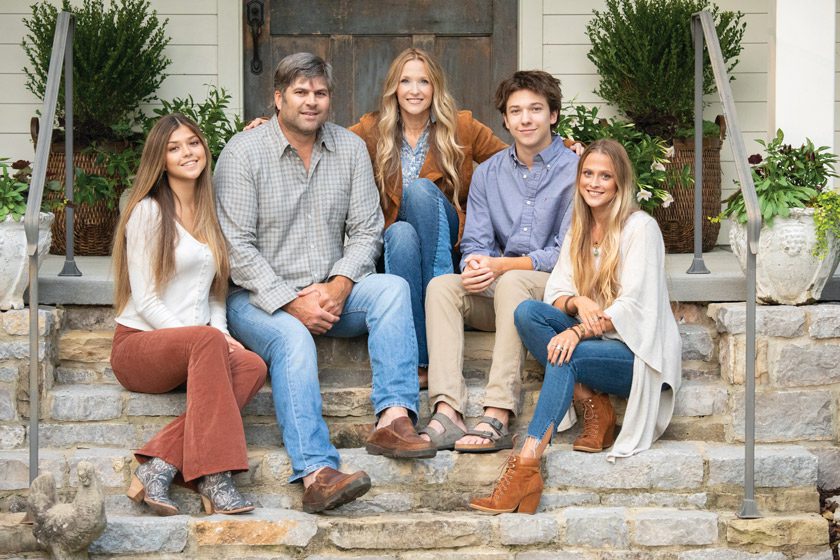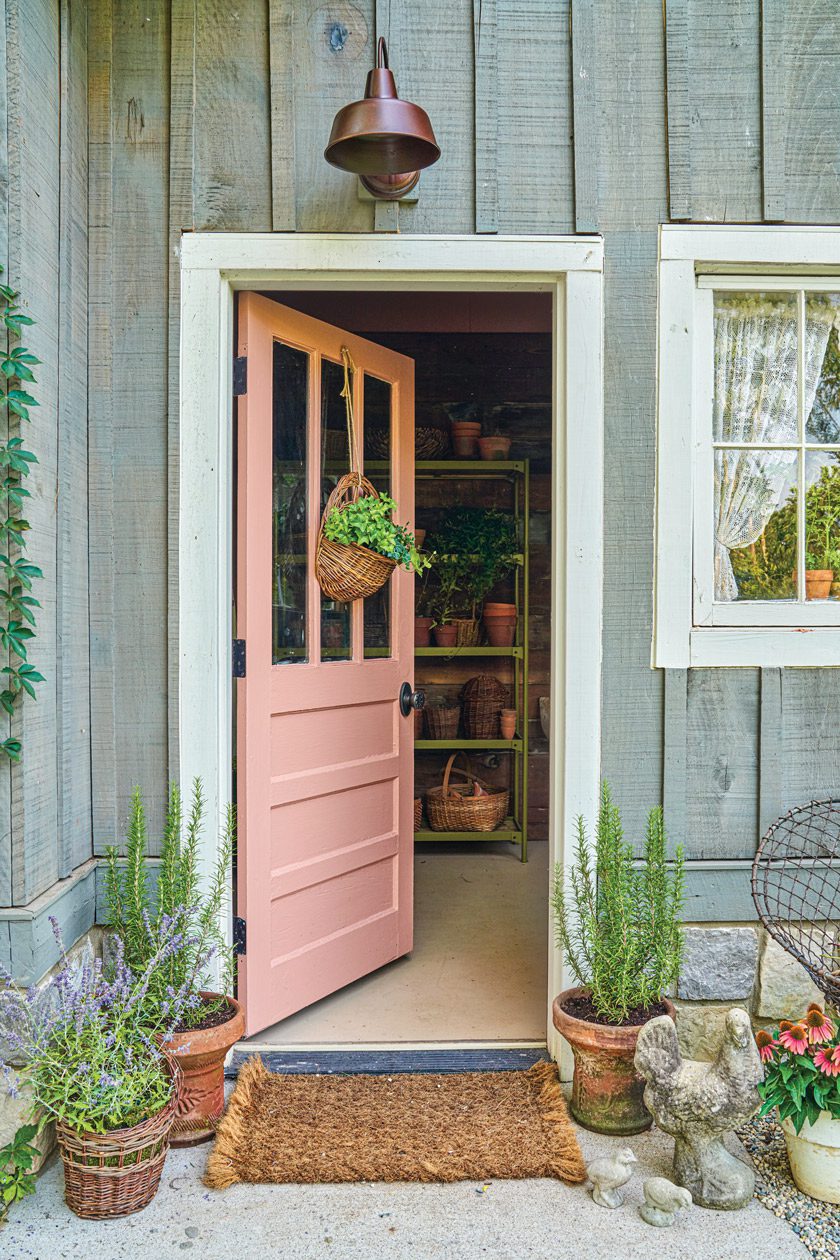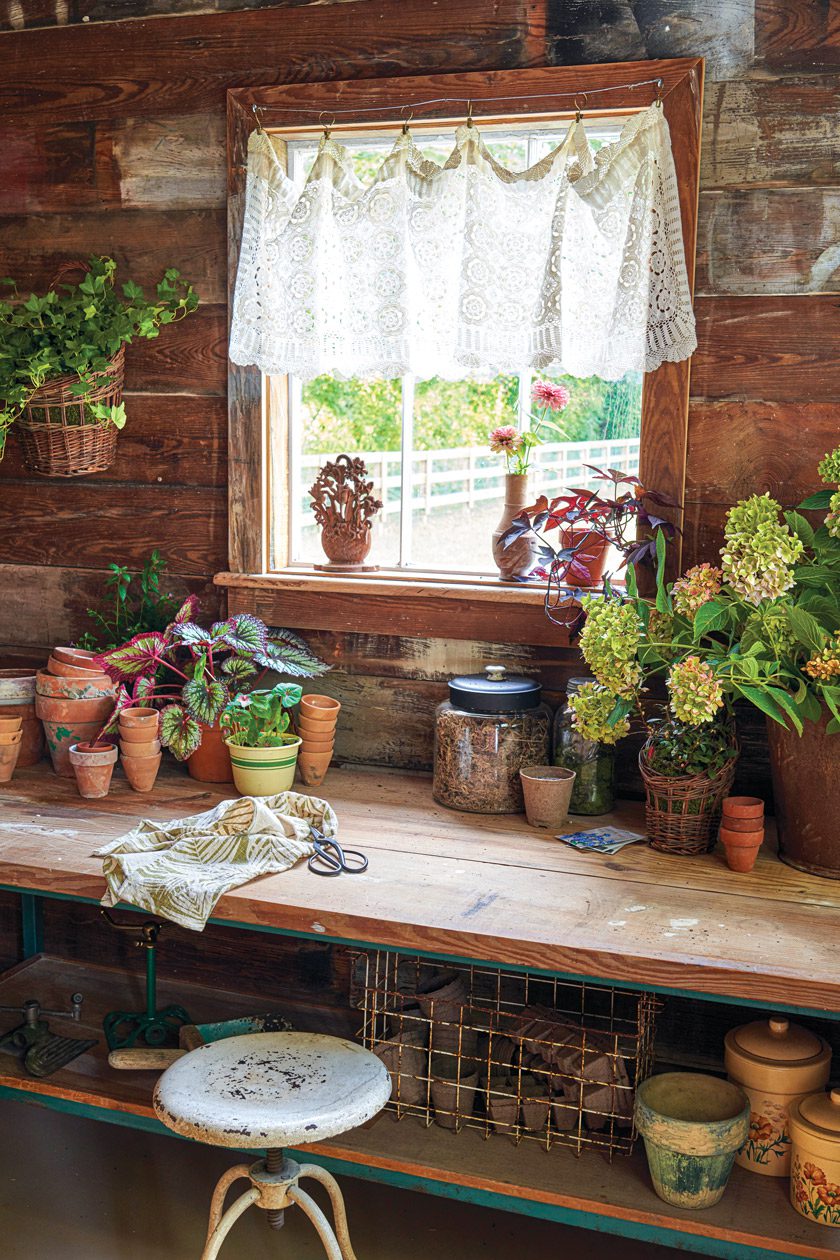 Final Thoughts
When assessing the completed Project House in Franklin, Tennessee, Kara points to the elements that are practical as well as pretty standouts. "I think my favorite design aspects of this project were the many little nooks we designed to serve a purpose for the homeowners, as well as to make a visual contribution to the home's character and ambience," she says. "The eating nook, the coffee bar, the pantry, the stairway nook, the added dormer and transom in the guest bedroom to fit a study desk underneath, and even the flower arrangement center in the laundry room. They were all very tiny spaces that had a very big impact on the home's design and function."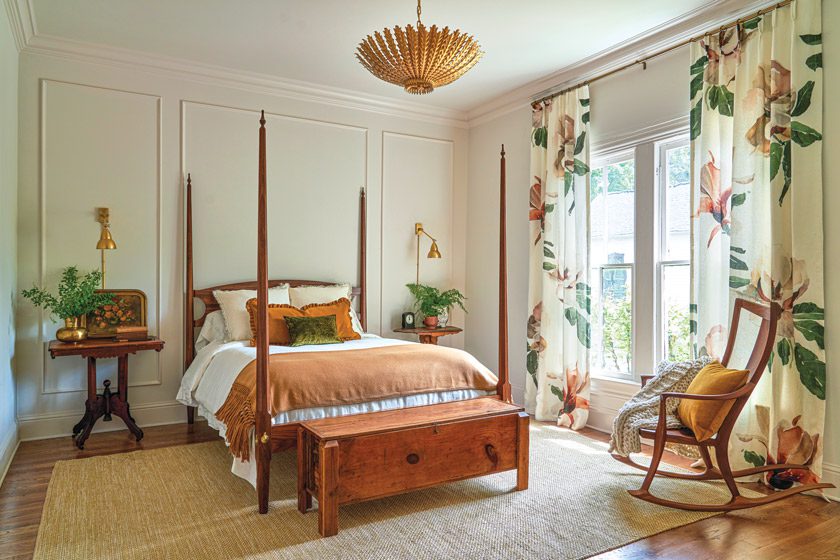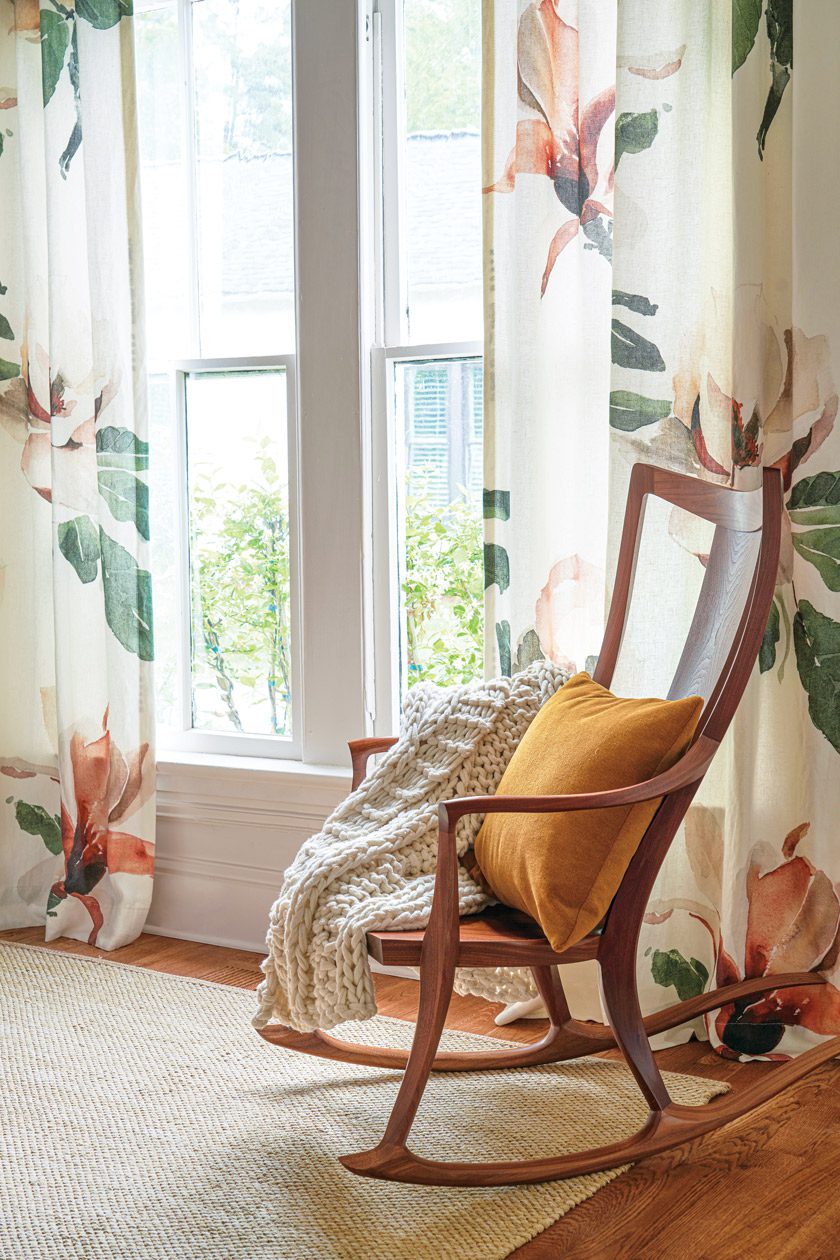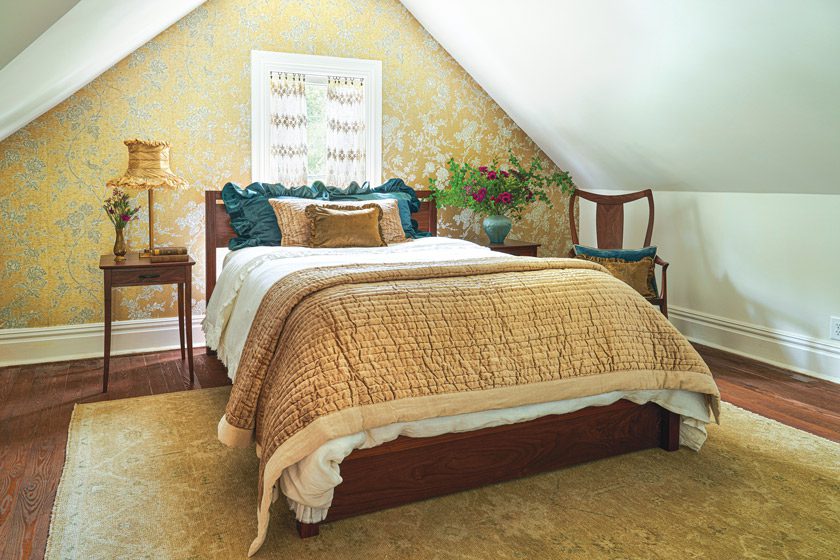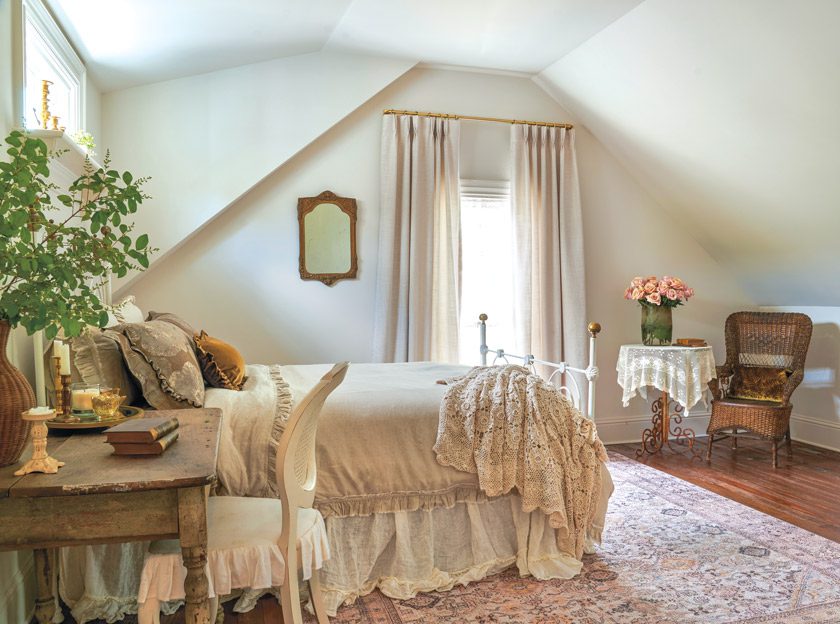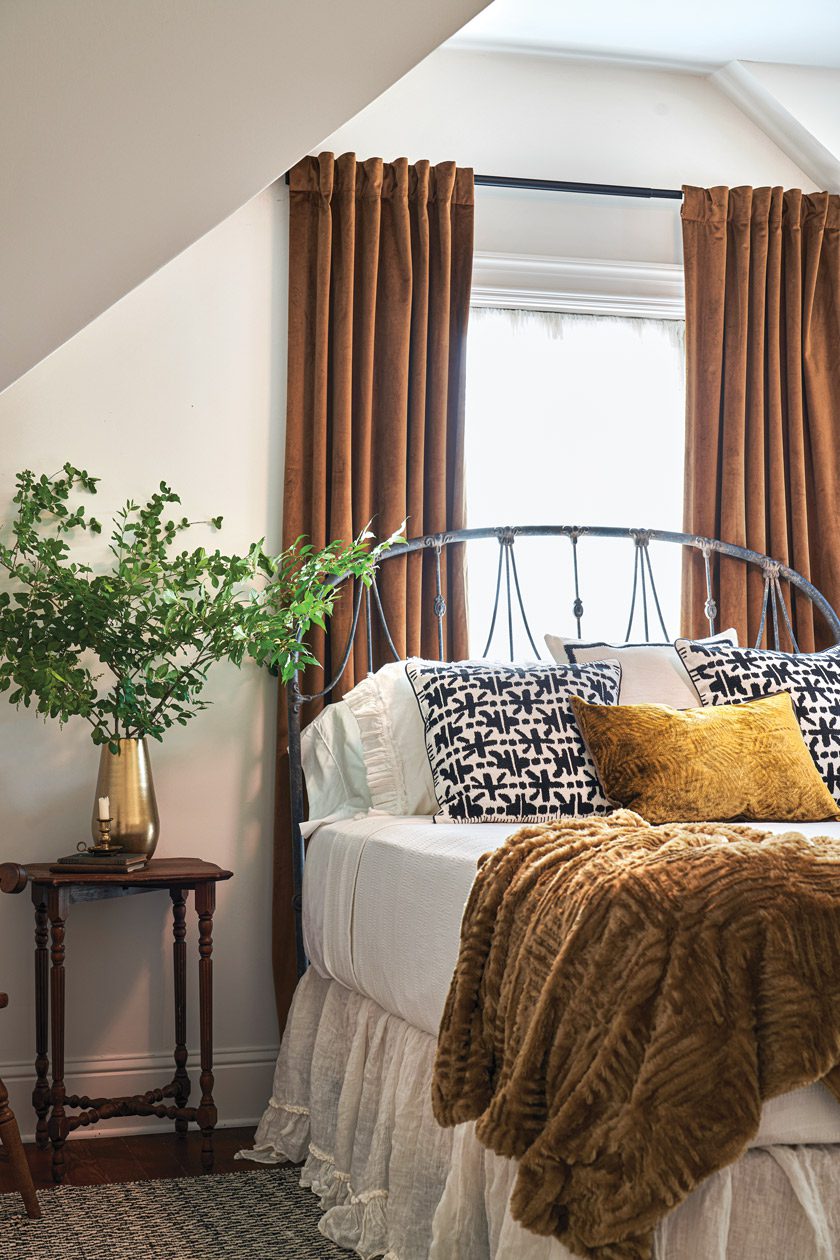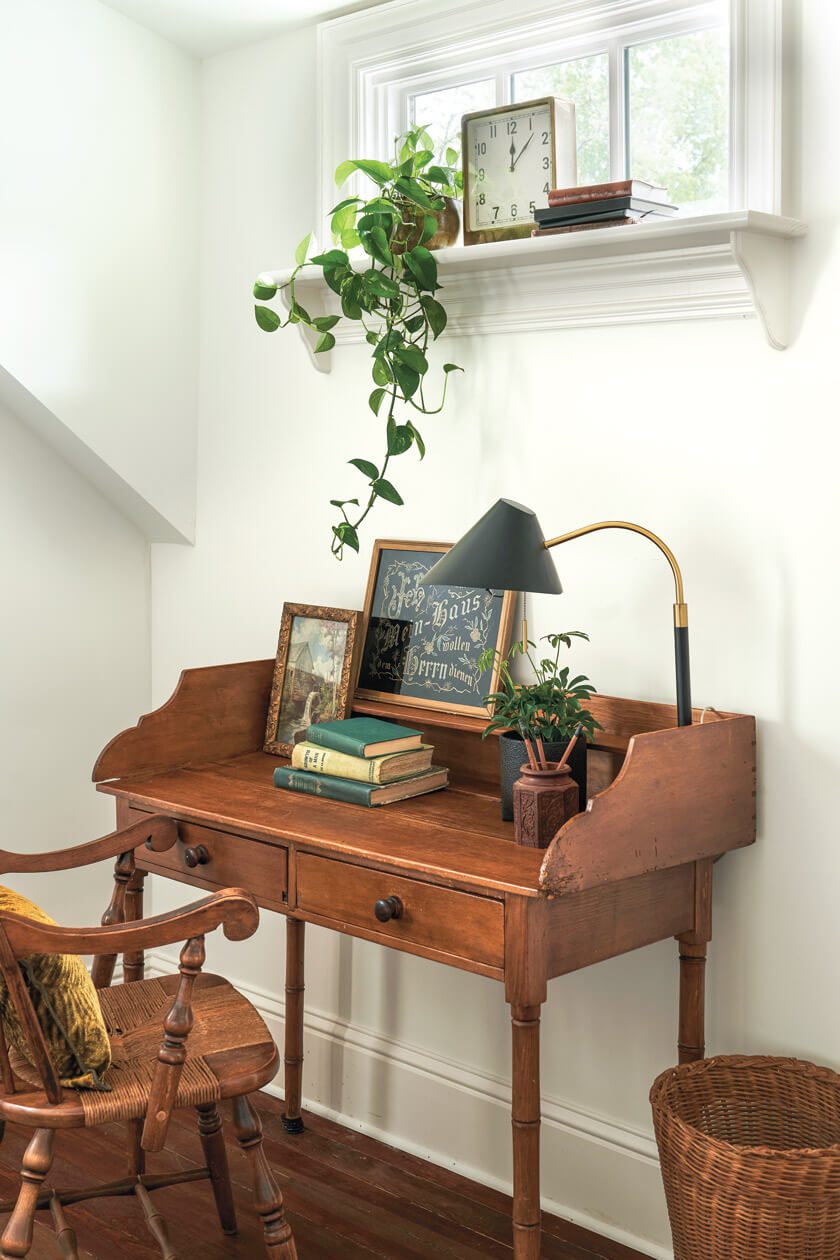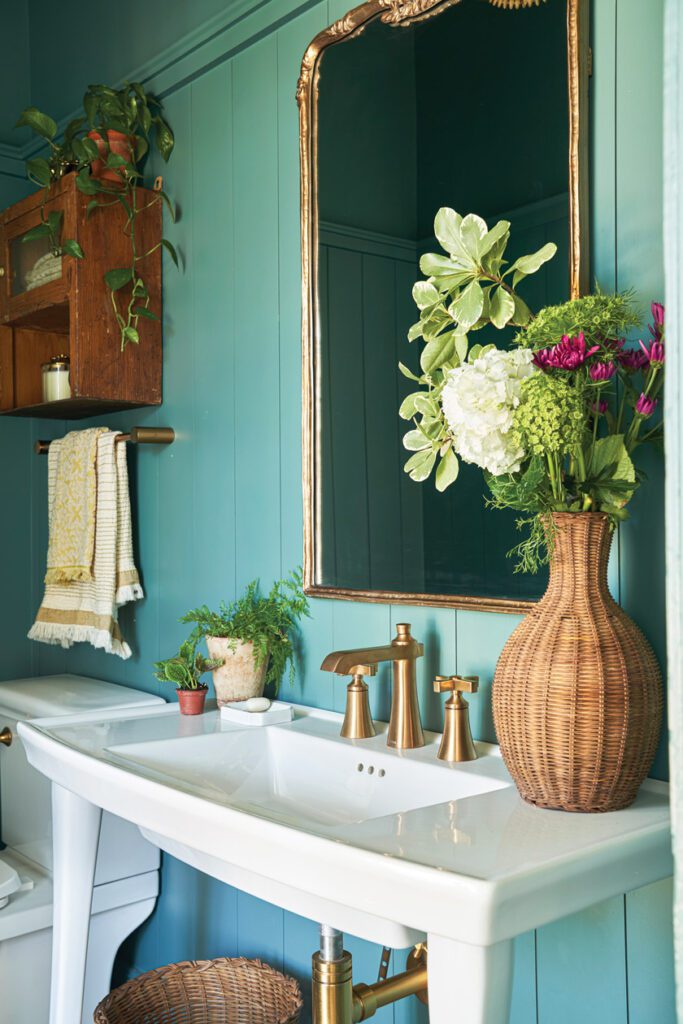 Kara also reflected on what made the Project House in Franklin, Tennessee special to work on. "Each home we work on is unique, each with its own challenges and hurdles to overcome and each with its own charm and beauty," she says. "For this sweet home, we had to overcome a challenging budget, which required some creativity, but we also had some wonderful surprises, like antique pine floors with a rich patina, beautiful burgundy brick discovered under cheap tile, and quarter-sawn oak found under layers and layers of paint. Those memories of special discoveries always set each renovation project apart, as they are always unique to that home."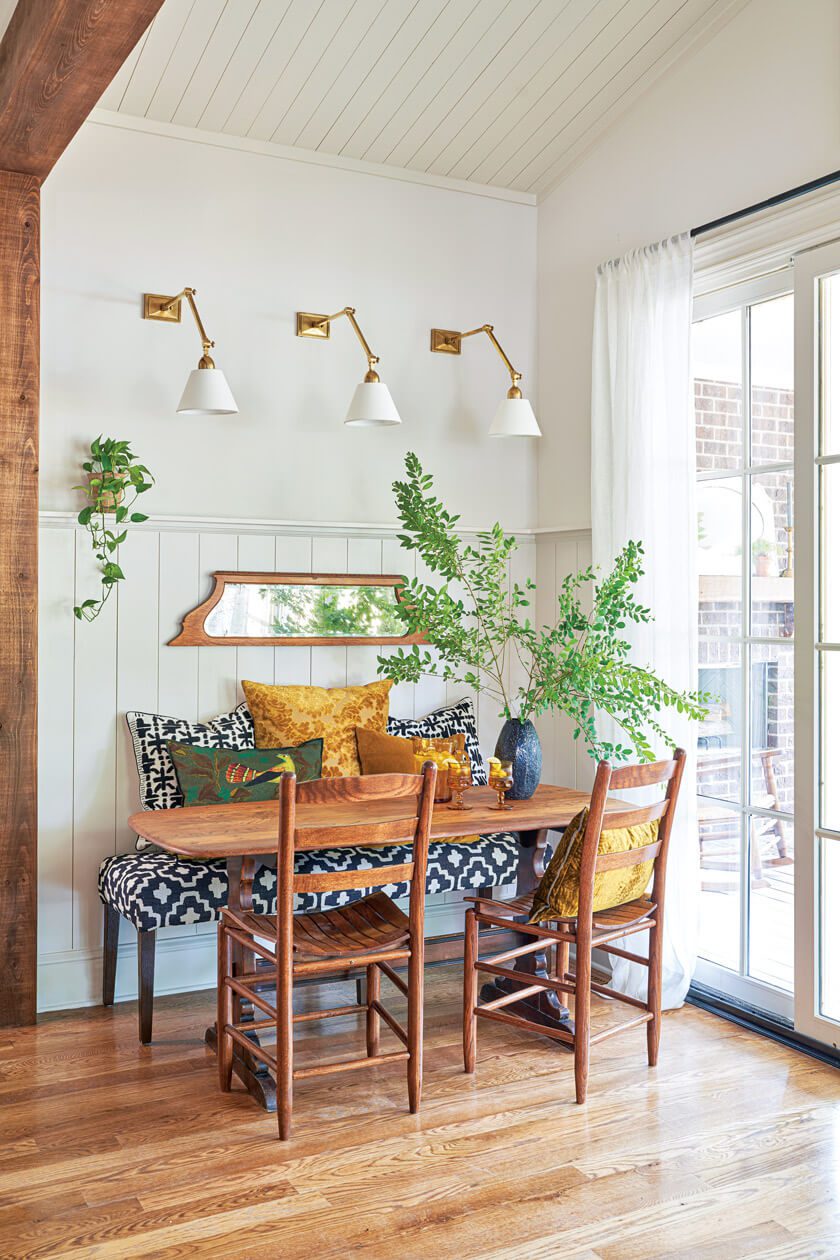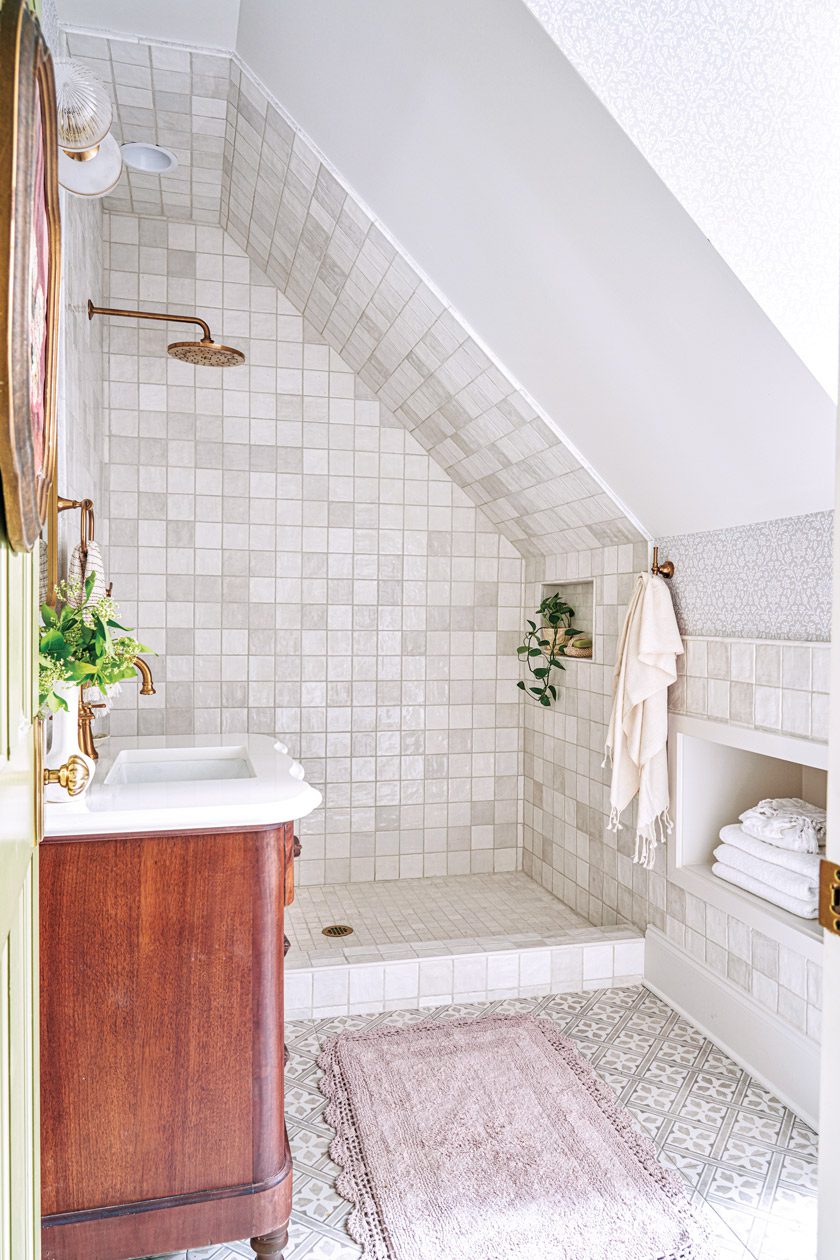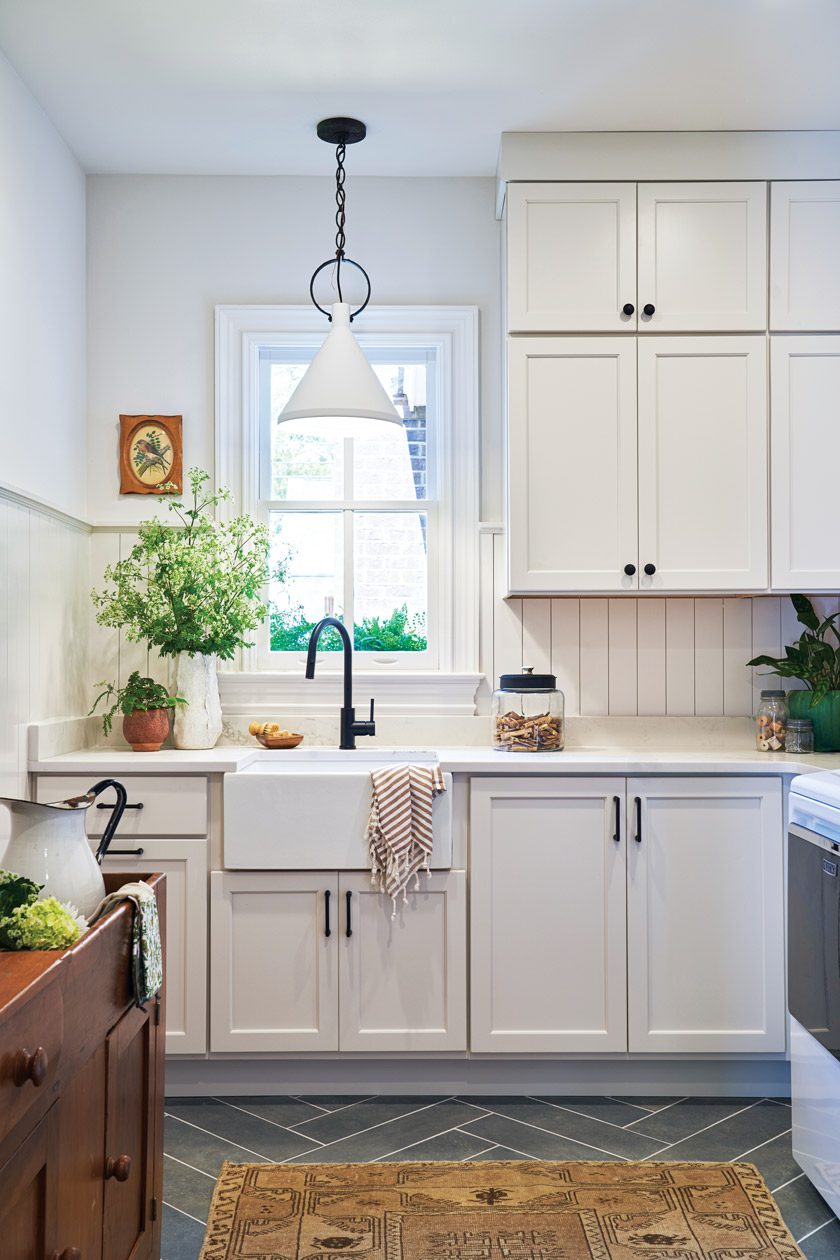 "This was the first time our family has worked on a home with a magazine as a partner," Kara says. "We will never forget how lovely all the people were at American Farmhouse Style magazine!"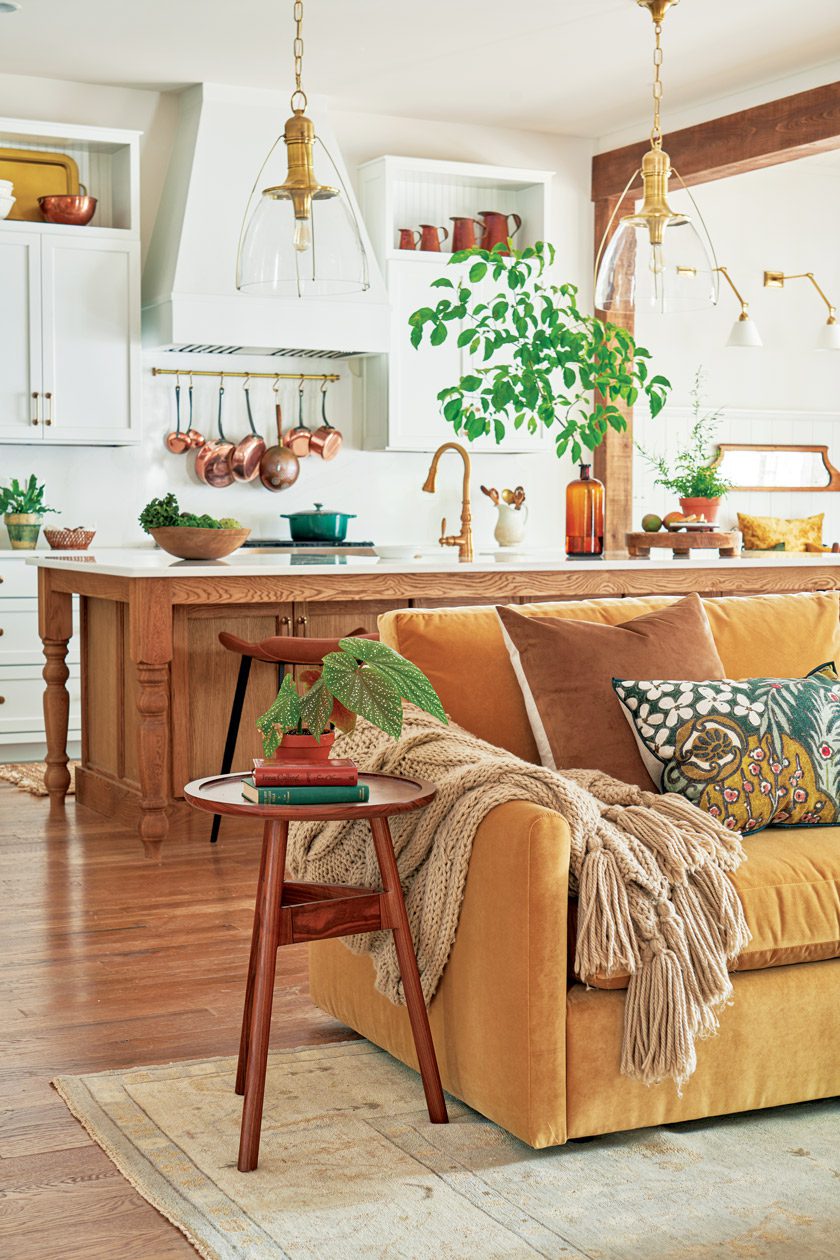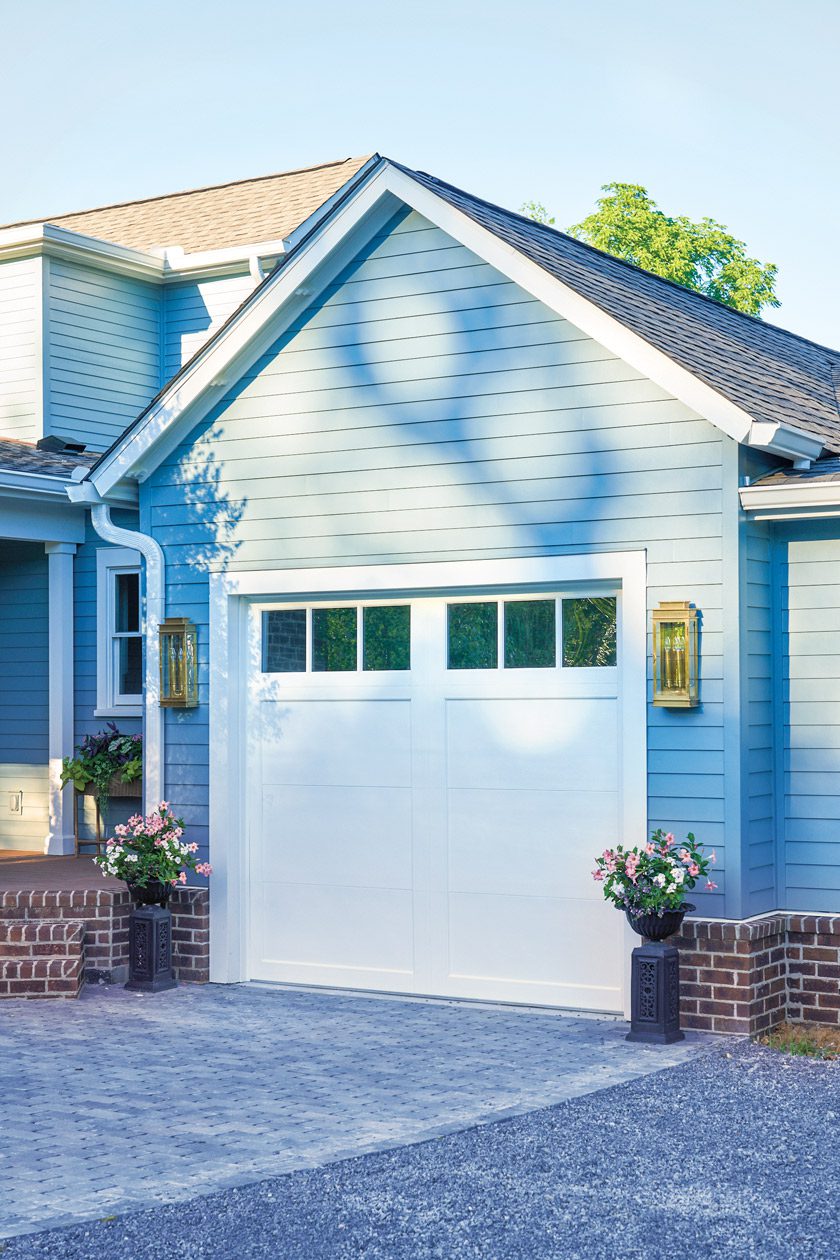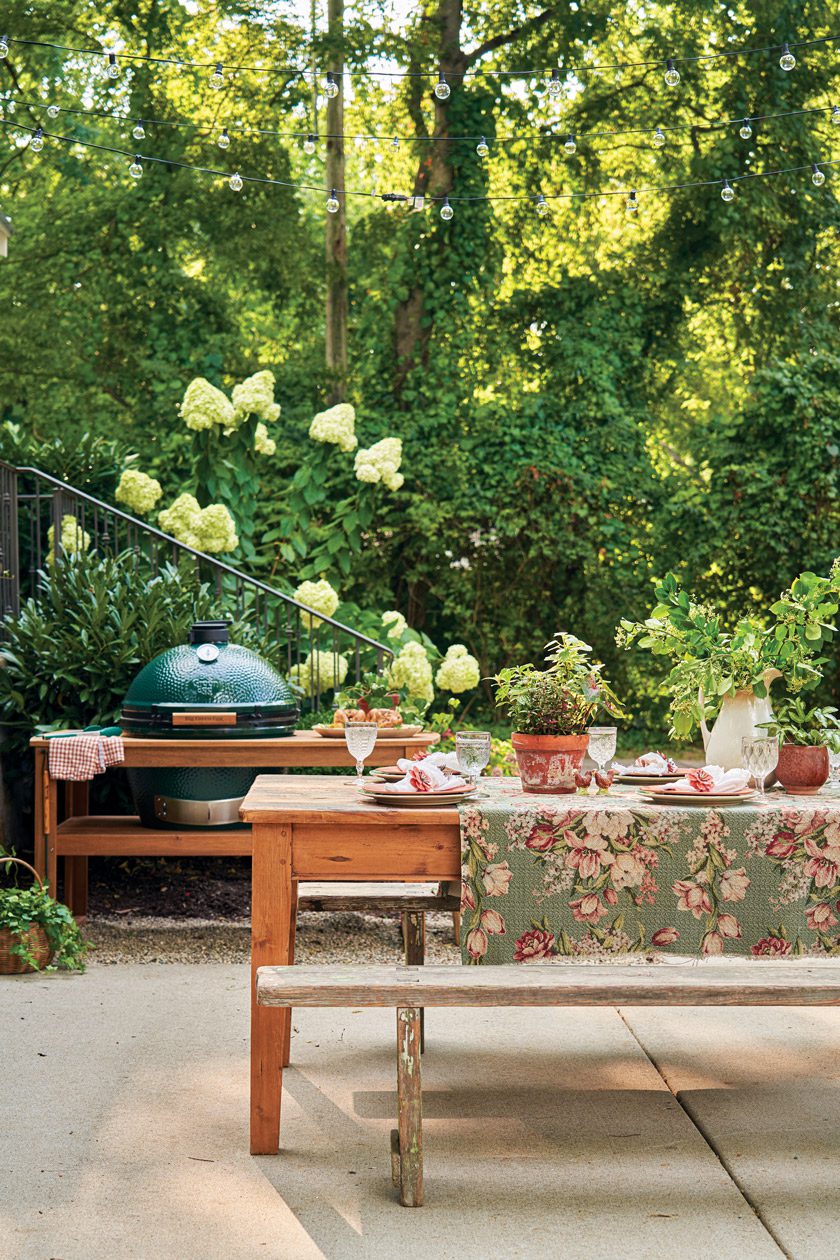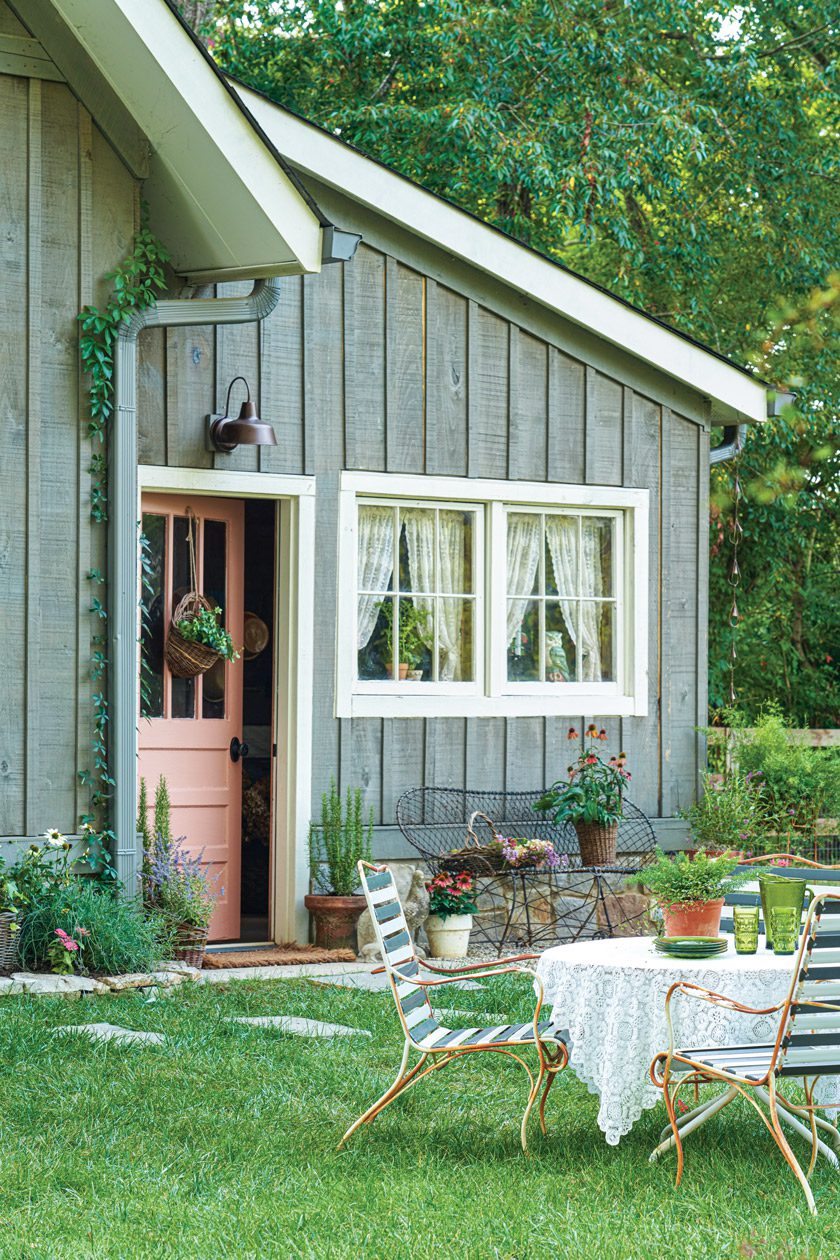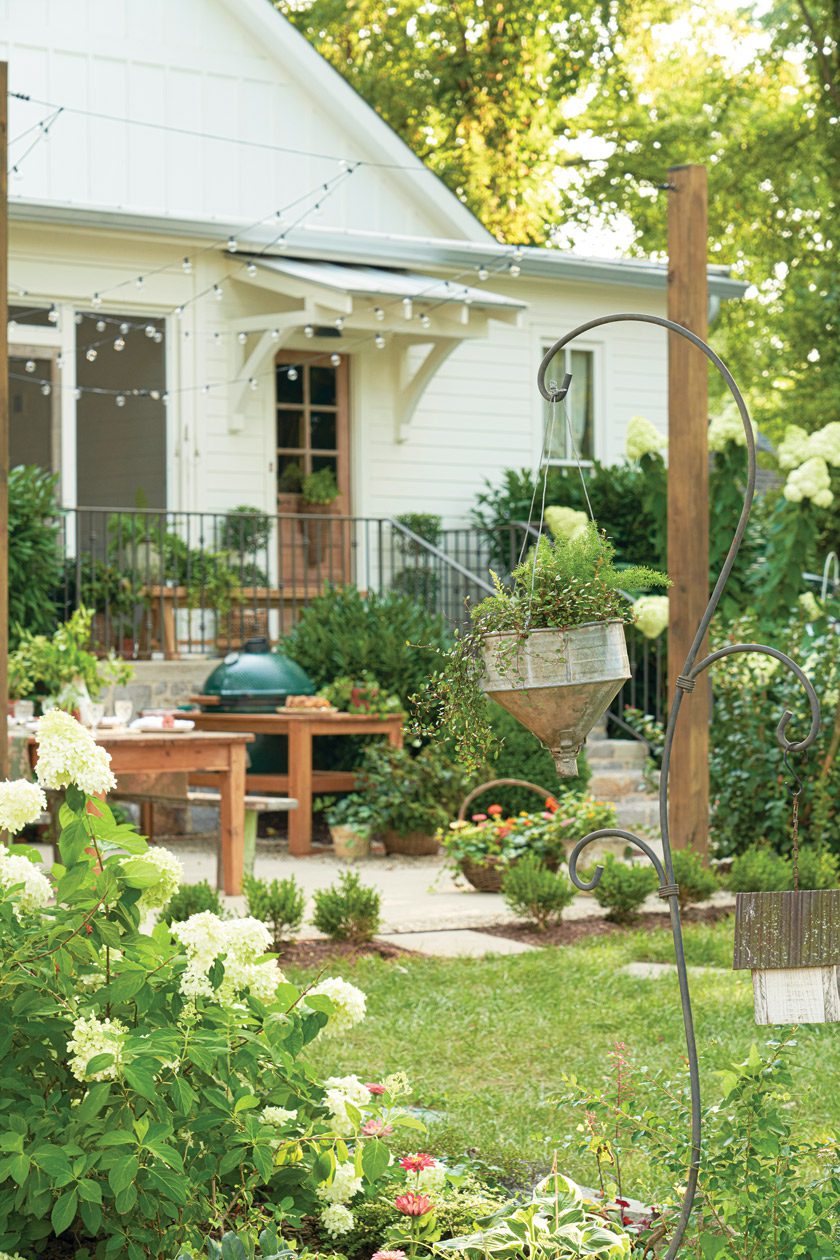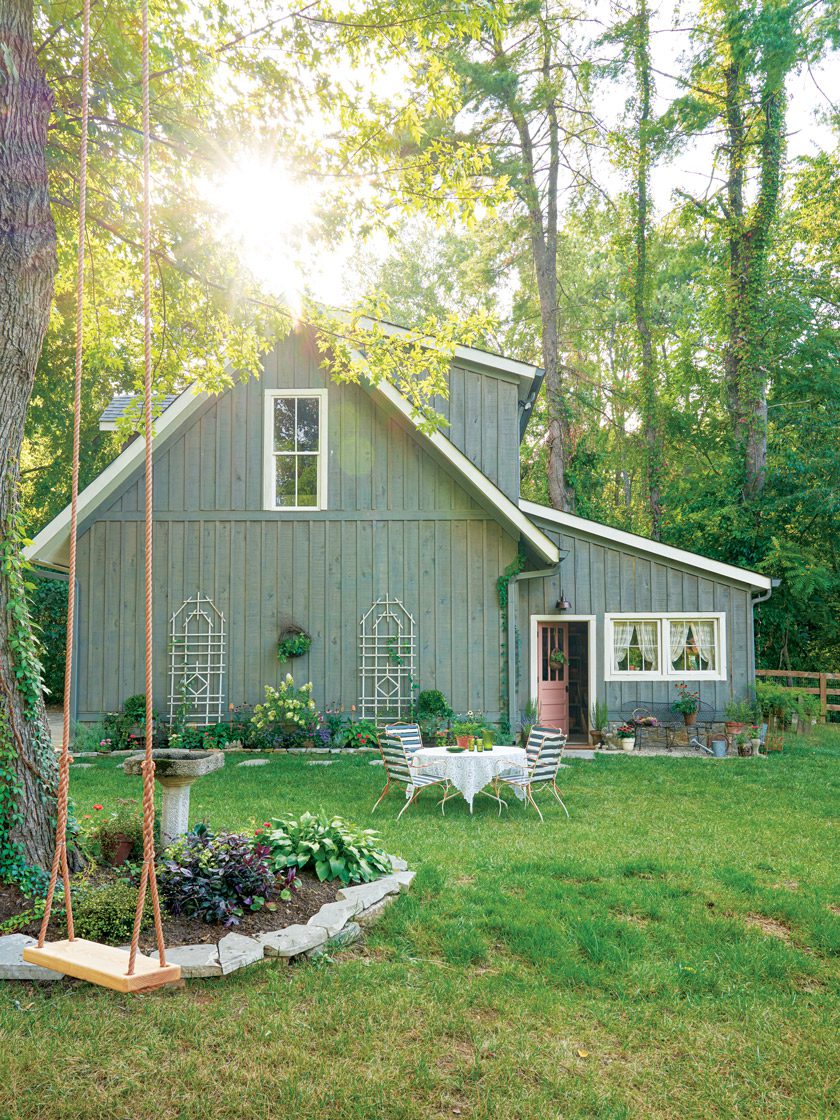 ---
Curious about other years' Project Houses? See Our 2019 Project House Reveal. Looking for more design inspiration from Franklin, Tennessee? Read on for A Designer's DIY Renovation in Tennessee and Antiques Shops in Franklin, Tennessee.