We're Building a New Hampshire Farmhouse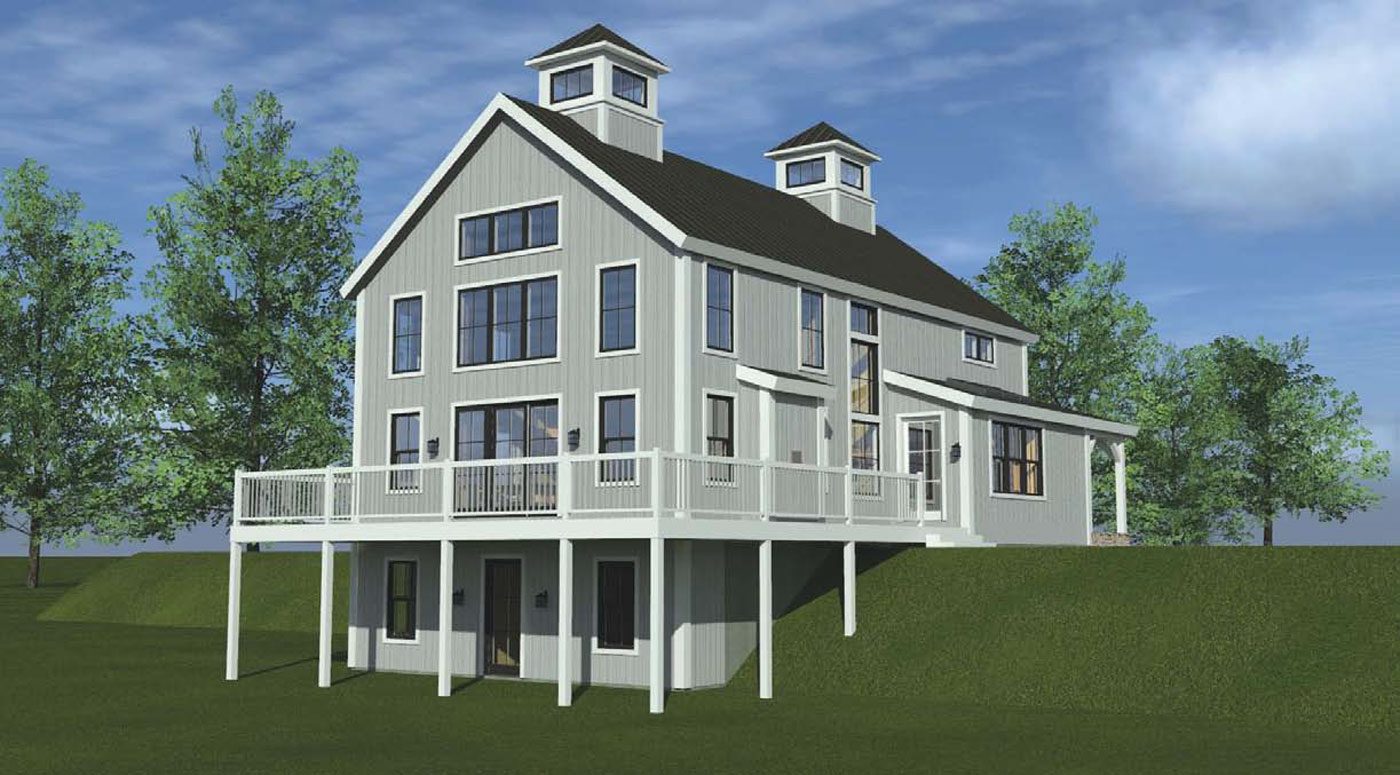 Imagine being able to make your dream home into a reality. Everything from the roof to the furniture fit to your exact specifications, and you get to see each step of the process. This year, we're going to walk you through that process with an exciting opportunity. So we're teaming up with our sister magazine, Cottages and Bungalows, to share inspiring style through a custom home project, a New Hampshire farmhouse. It's both cottage and farmhouse—the perfect blend.
We'll be designing the New Hampshire farmhouse ourselves, alongside the design and build company, Yankee Barn Homes. Cottages and Bungalows editor, Jickie Torres, and American Farmhouse Style editor, Victoria Van Vlear, will be working with Jeffrey Rosen, Creative Director at Yankee Barn Homes. Together, they'll bridge the gap between the two styles and meld them into one charming home. So you'll get to see this project unfold from start to finish!
We begin with floor plans, renderings and concepts. In each issue this year, you'll see different aspects of the New Hampshire farmhouse unveiled. Room by room, we'll walk you through the design and build process to reveal the details of building a home.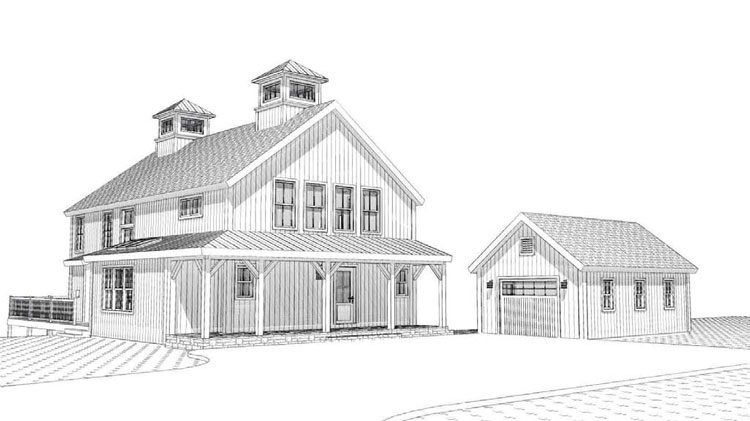 The Perfect Partner
Yankee Barn Homes specializes in designing and building energy-efficient homes. Their trademark is to build them using barn architecture. "We do any architectural style today, but barn homes are really our bread and butter," Jeffrey says. "Emil Hanslin, a well-known property and real estate developer, built his first barn home for his wife, an avid equestrian, who loved the architecture of horse barns and thought it would translate well into a home design." That home gained a lot of attention. This year, they're celebrating 50 years of making homeowners' dreams come true with custom, energy-efficient homes designed to fit their needs. The company was built in New Seabury, Massachusetts. Since then, it's moved to Grantham, New Hampshire. Our project home will be located in the adjacent town of Springfield.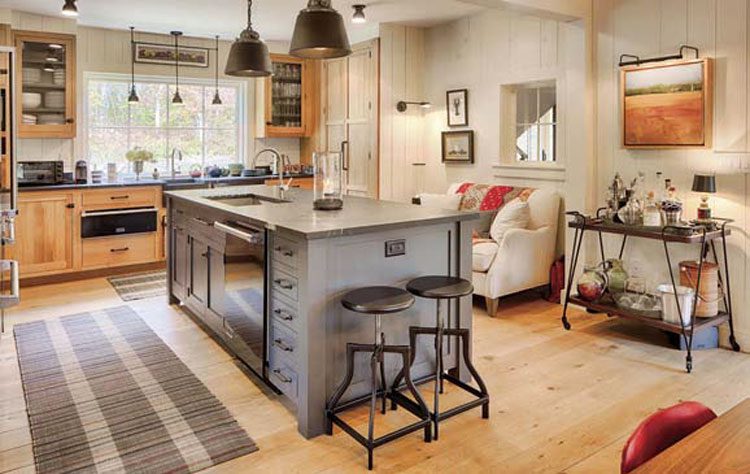 Yankee Barn Home's post-and-beam structures are totally customizable through their convenient rendering program. "When Jeffrey first showed us the renderings, there wasn't a covered porch, which is integral to farmhouse style," editor Victoria Van Vlear says. "I asked if we could include one, and they were able to modify the rendering right there, as we were there watching on the computer. It was neat to see how you can really add a custom design when you're starting from scratch."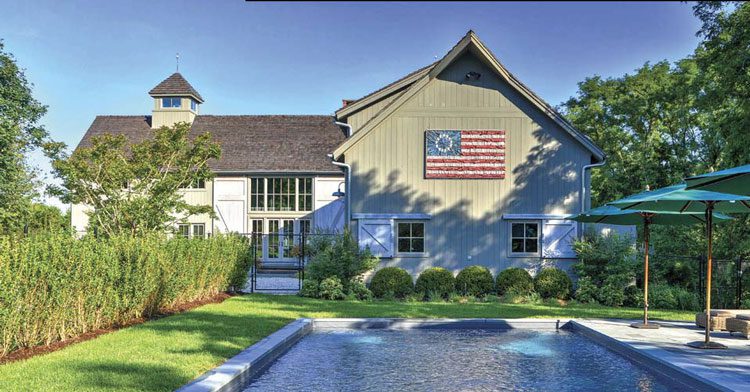 Farmhouse Friendly
So how do we plan to seamlessly mix the two styles? "This home speaks the language of both cottage and farmhouse through its classic farm/barn architecture and its cozy cottage detailing," Jeffrey says. The idea is to blend the styles throughout the country home. As a result, you'll notice more cottage details on the interior, while farmhouse style will shine through the structure.
Whether you love a good project or you're looking to build your own dream home, follow this incredible project for tips, design stories and gorgeous rooms. Needless to say, we can't wait to take this journey with you!
Blueprint vs. Rendering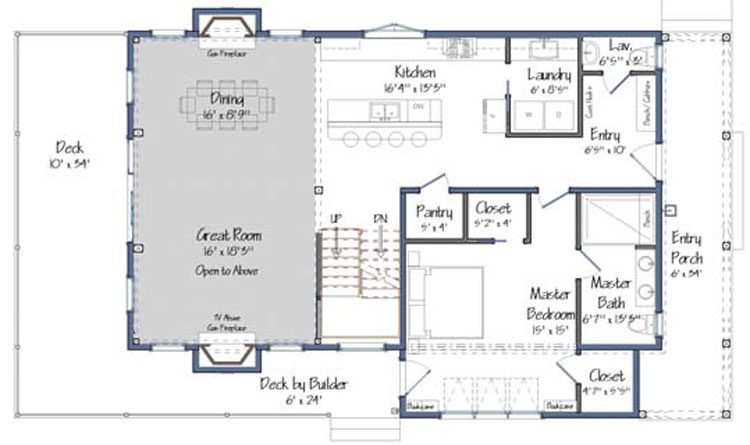 What's the difference?
Rendering
"Renderings were traditionally hand-drawn sketches of a home to convey and educate the end user," says Jeffrey. "Today, renderings are computer-generated and offer the end user the ability to see immediate tweaks and changes to plans and ideas in a 3D manner."
Blueprint
"Blueprints are the actual floor plans of the house, showcasing the ebb and fl ow of the space," Jeffrey says. "Eventually, the finalized blueprints become the construction documents for price bidding, permitting and building."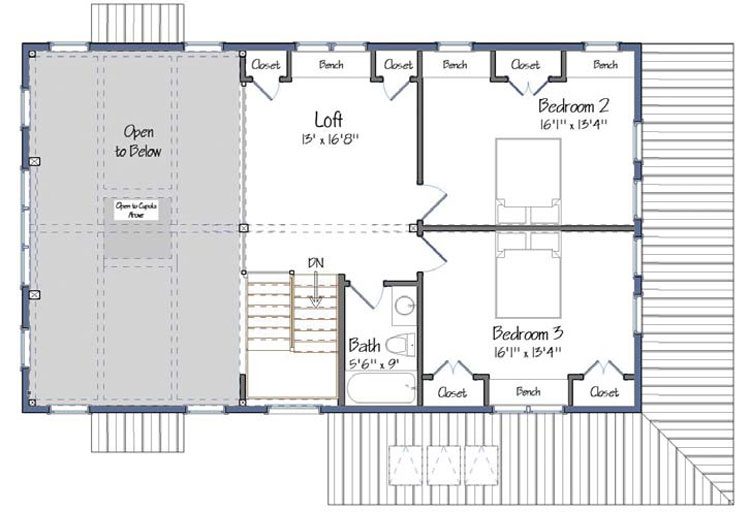 How to Start the Process
1. Location. "As site often dictates style, size and exterior/interior massing of the home, we typically recommend our clients buy land first before taking any next steps," says Jeffrey. This is also essential so you know what kind of landscape you're working with.
2. Inspiration Board. Next, you'll share any ideas you may have on the layout and style of your dream home so the build team can create a sketch. Include elements like the number of rooms, furniture ideas and window options. "Windows are an essential part of both the look and cost of the home," Jeffrey says. We're teaming up with Marvin Windows and Doors for this project home to ensure quality windows that will stand the test of time. "Integrity windows and doors were a great fit for this project because they're durable and low-maintenance, while also offering the flexibility to choose an aesthetic that suits this home's unique style," says Kris Hanson, Senior Manager at Marvin Windows and Doors.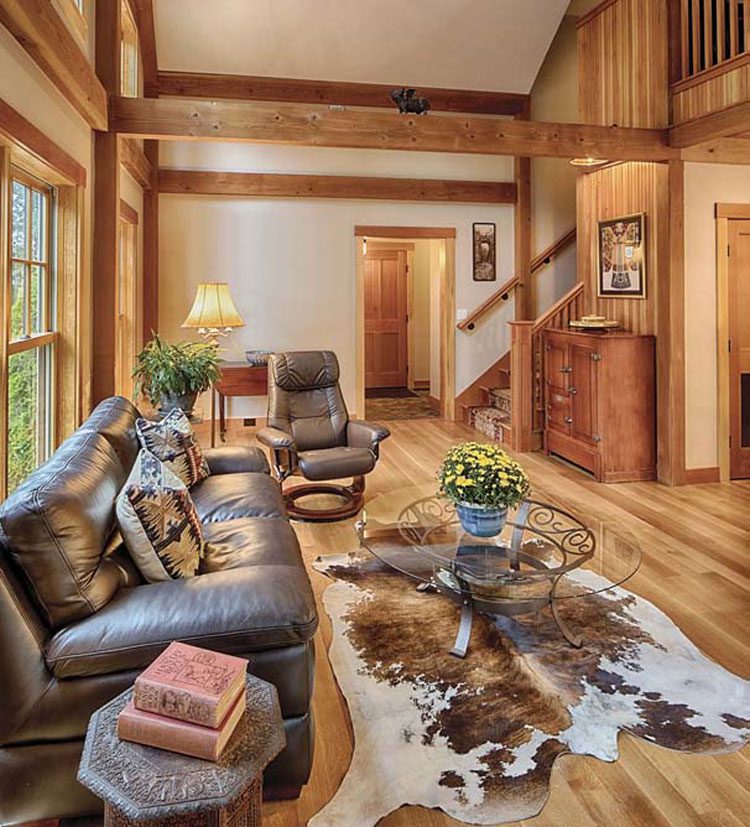 3. 3D Rendering. Once you have a vision, you can take a virtual tour through your home through Yankee Barn's 3D rendering software. Then you make any changes you want.
4. City Permits. Lastly, don't forget to obtain your city permit. "The permit process varies from municipality to municipality," Jeffrey says. "Typically, there is a standard application form outlining building requirements and energy codes, including utilities (water, electric, etc.), fees, allowable square footage, setback requirements from property lines and building height limitations. Blueprints and site survey are typically part of this package. Most often, the end user's general contractor helps shepherd them through this process."
---
Wondering how to choose the right builder or designer for your home? Visit our renovation page for some helpful articles. Of course, don't forget to follow us on Instagram, Facebook and Pinterest for more daily inspiration and farmhouse style.