A Harvest of Autumn Decor Ideas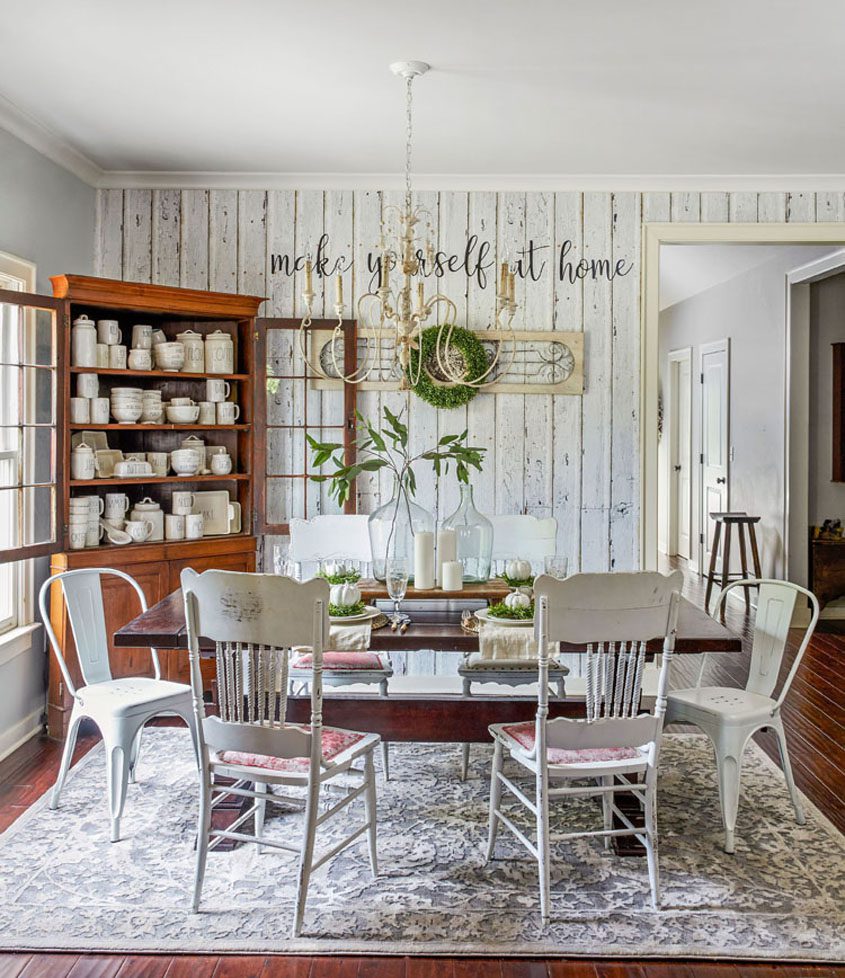 Autumn is the delightful season that puts pumpkins on our doorsteps and caramel-coated apples in our bellies. It also hosts some of the coziest, most heart-warming decor options of the calendar year. Homeowner Brendt Blanks, mother and blogger of She Gave It A Go, shares her personalized tips, tricks and autumn decor ideas for bringing harvest charm into your home.
Personalize your Palette
You can hardly go wrong with the cozy autumn reds, browns and yellows we all know and adore, but why not branch out? "Choose a color palette that suggests fall to you," Brendt says. In her case, she uses ivory and ecru shades with natural color accents in the forest-green garnishes placed throughout her home. Cool colored accents, like rich greens, complement warm fall tones and dramatize her color palette without overwhelming the look.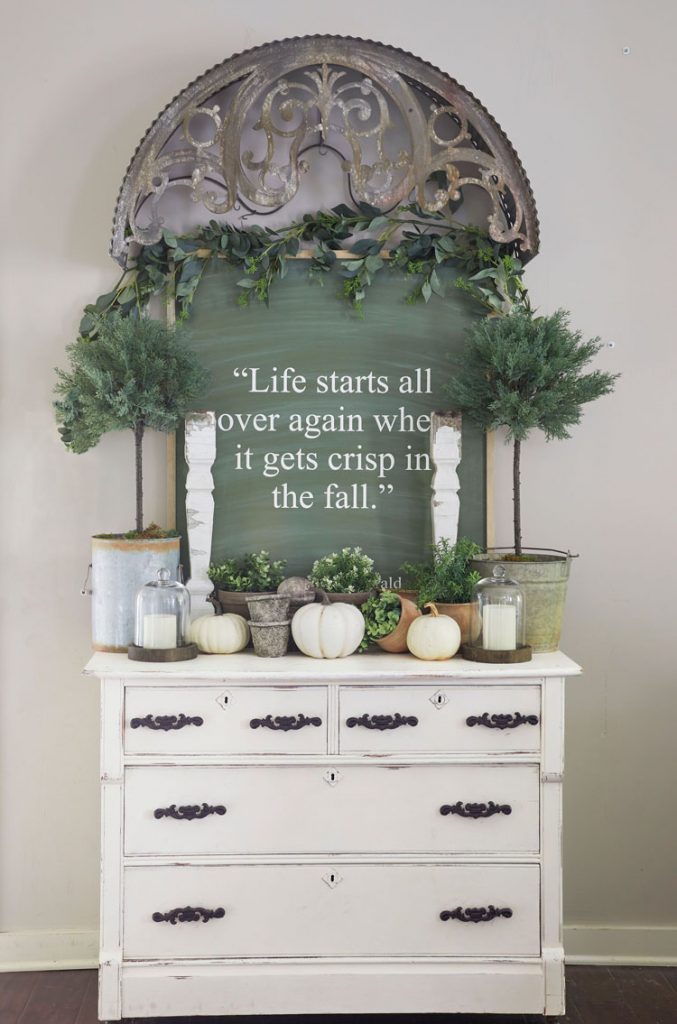 Ripe for the Picking
Autumn is the season of harvest and the perfect time to snatch up autumn decor ideas through the crops of the field. So pounce on the pumpkins and gather the gourds! Or boldly embrace a rich, plummy palette with a purple eggplant display. Either way, consider grouping like with like. "You'll have more impact with bulk of the same piece," Brendt says.
Once you've gathered your fruits and veggies, it's time to find them homes. "For a farmhouse feel," she says, "you will want to utilize time-worn items as your containers." The rustic textures of antique buckets and baskets turn autumn harvest displays into showstoppers. Brendt recommends "olive buckets to hold pumpkins."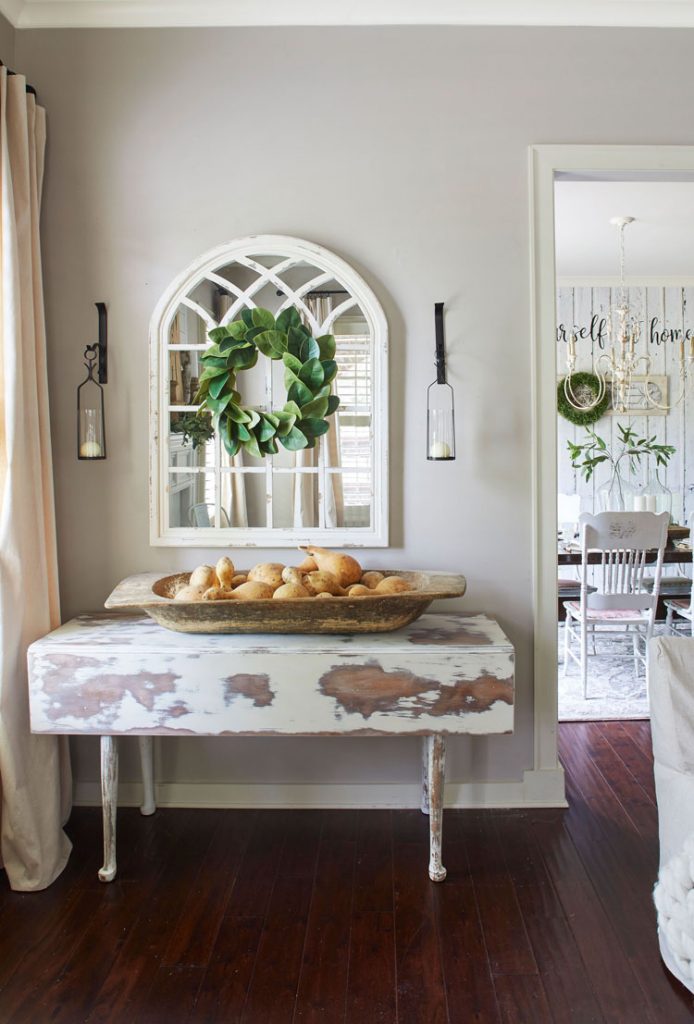 Sense-itive to Autumn
Brendt's decorations go farther than skin deep; she wants a home that appeals to all five senses. When it comes to sight and touch, it's clear her home gets two big thumbs-up for charming aesthetics and all the warm-fuzzy feels through her autumn decor ideas. But Brendt takes it one step further (or three steps, to be precise) and thinks about how her home will smell, taste and sound.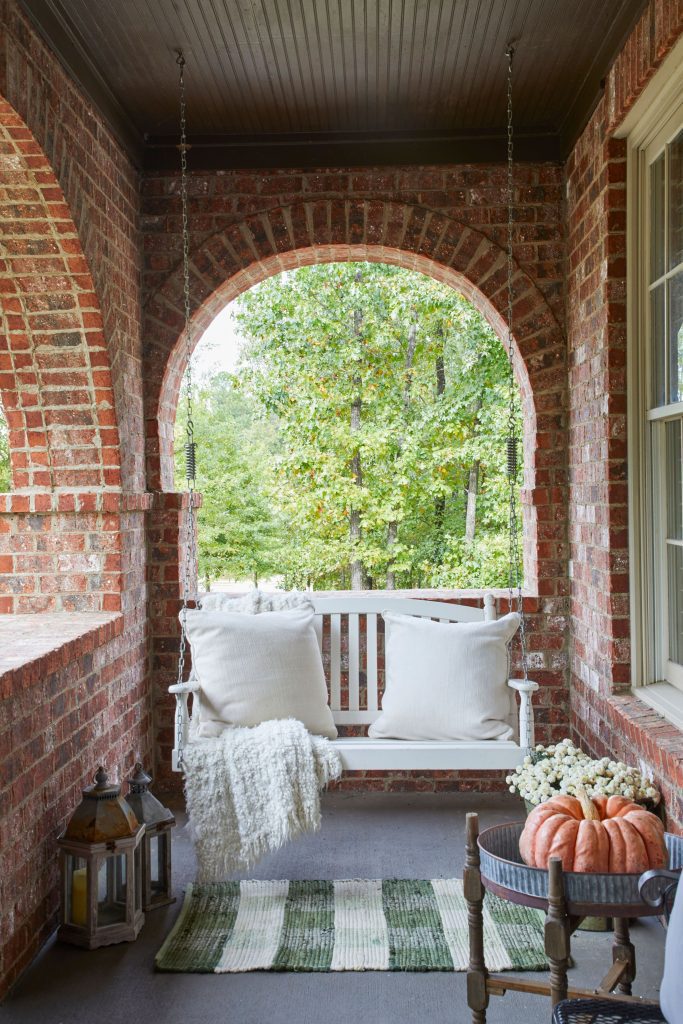 Wait a minute—how are you supposed to make your home sound like fall? "Clear out spaces and create inviting spaces [that] will provide much joyful noise in your home," Brendt says. "When family and friends gather, it's a joyful noise to hear." As for smell and taste, leave that to the pot and the stove. Hot apple cider or a savory stew should do the trick!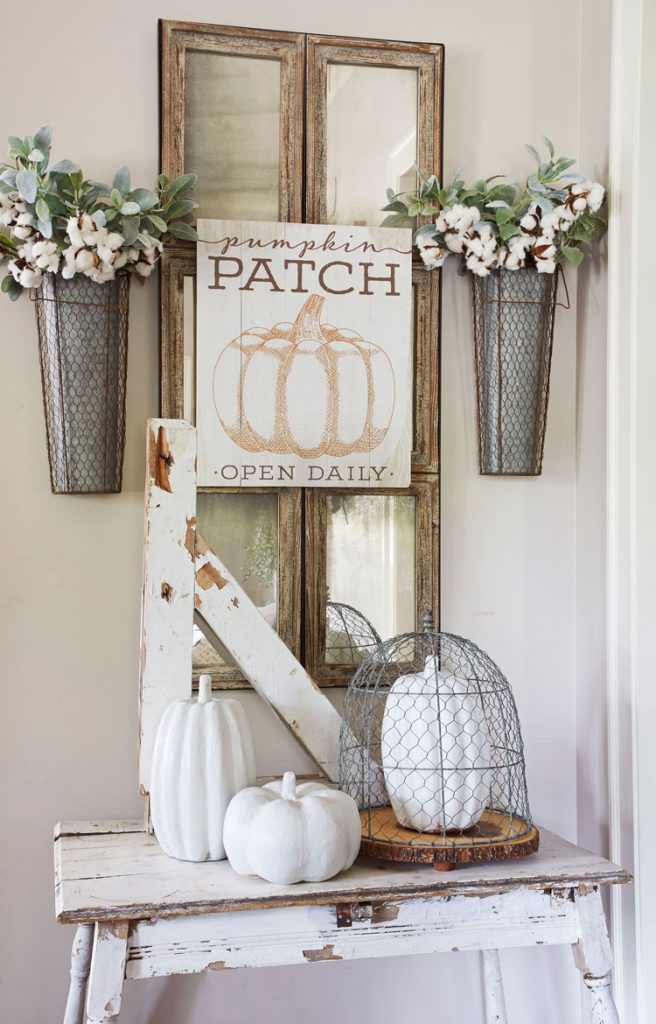 ---
Ready to decorate? Read more autumn decor ideas for all five senses! Of course, don't forget to follow us on Instagram, Facebook and Pinterest to get your daily dose of farmhouse inspiration!