How to DIY on a Budget Without Cheap Results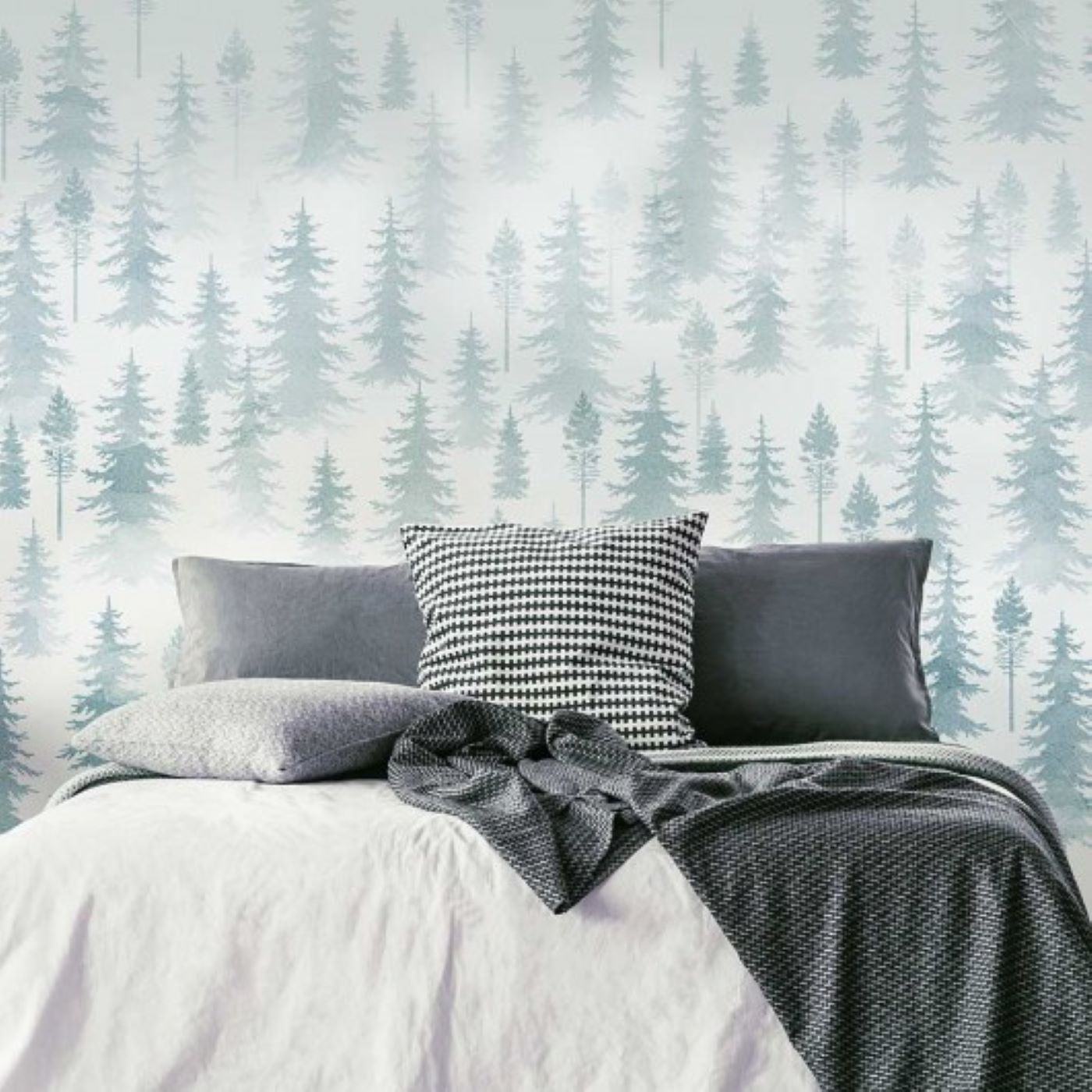 Courtesy of Cutting Edge Stencils
We've all seen DIY projects that we wish we D-I-Didn't see. Often, they're projects that are a little too "creative" to fit our definition of a well-done space. Or they include crooked rows of tile that give off a less-than-professional vibe. Leave some things to the pros to avoid wasting money on things done wrong.
However, some projects are cost-prohibitive if you don't DIY them. DIYing often gives you an opportunity to be creative and try something. It can help you figure out what you like and don't like. DIYing can help you create inexpensive updates for your home that you wouldn't have done if you had to pay a professional.
That said, how do you know which projects you should go ahead and DIY on a budget? How do you save money without getting cheap results? Here are some questions to ask yourself before you start your DIY project.
Do I Have the Skills to Pull It Off?
If you have the skills, choosing to DIY on a budget is a no-brainer. If you can sew, you might as well make your own curtains, throw pillows or even a slipcover for your sofa. Also, if you're motivated to learn the skills, doing a new project yourself is a great way to practice.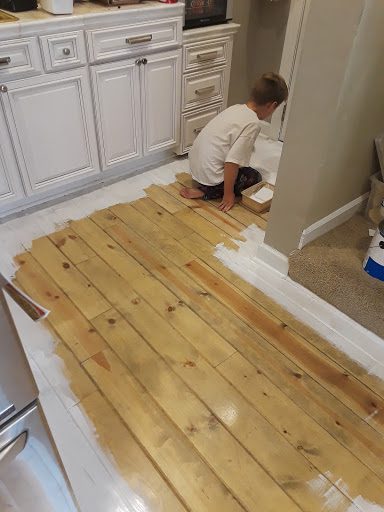 If you choose to DIY things that you don't already have the skills for, take a minute to think about what would happen if something went wrong. Are you installing expensive tile for a new backsplash? Doing a DIY project badly can make your entire space look like a kindergartener did it. This result would not be worth the cost savings.
On the other hand, if you wouldn't be out much money if you DIY it, go for it! Pick up a table and chairs at a garage sale and try your hand at painting them and reupholstering the seat cushions. With a little effort, you can make them work with your space and save you a bundle.
Is It An Update I Can't Do Unless I DIY?
Sometimes hiring a pro is cost-prohibitive and DIYing is the only way to get something done. This is a great reason to DIY, even if doing the actual work isn't your cup of tea. Projects that are heavy on labor but don't require a lot of skill are perfect projects to DIY on a budget because they would be so expensive to hire someone else to do.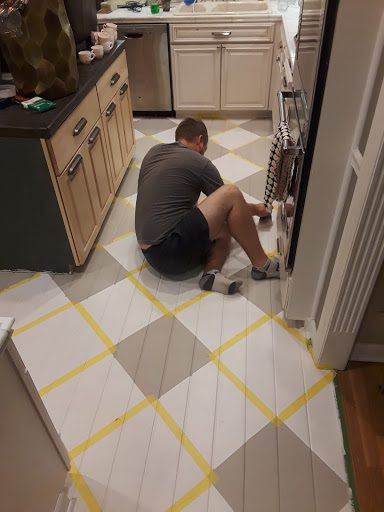 We recently DIYed a checkerboard floor in our kitchen to rehab some not-so-lovely pine flooring that had yellowed over time. Replacing the floor was an option. But we realized we had a great opportunity to try out the checkerboard look instead, which I love.
It was a multi-step process, so we enlisted our kids' help to prevent burn-out (they got paid so it was a win-win). The job required scrubbing the floor, then priming, then painting the base coat, then drawing and taping the checks, then painting them, and then a topcoat. To learn more about how we did it, check out Holly Thompson Homes.
It was tedious and time-consuming, but we love the result. If we'd paid a painter to do it, it would've taken him days and would probably have cost more than installing a new floor. Perfect DIY project.

Am I Spending More Money to DIY on a Budget?
There are some projects that seem like a good idea to DIY on a budget, like making a quilt. If you love to make quilts, then you should DIY it. If you don't, you may spend more on the materials than you would've on an actual quilt, plus hours of frustration and tears (if you're anything like me). It's okay to just buy the quilt.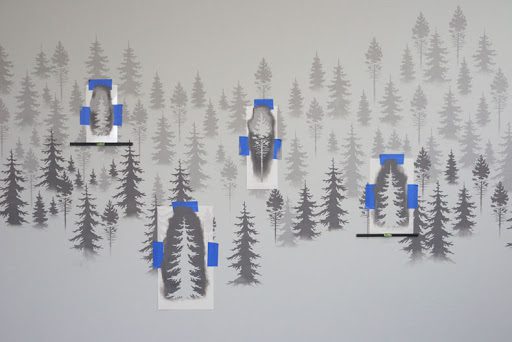 Crown molding and drywall finishing are big culprits of wasted time and money when trying to DIY on a budget. Unless you find you are very skilled in them, you may end up spending a lot of time to get lumpy drywall and not-matching-up trim. Then you'll need to hire a pro anyway in order to finish it right (which is why my husband isn't allowed to do this to our house anymore). Save your marriage and your sanity. Hire a pro.
DIY on a Budget
Some of the best things to DIY on a budget are projects that allow you to try something new without spending a lot of money. Say you want a feature wall of wallpaper but you also have nightmares about wallpaper removal.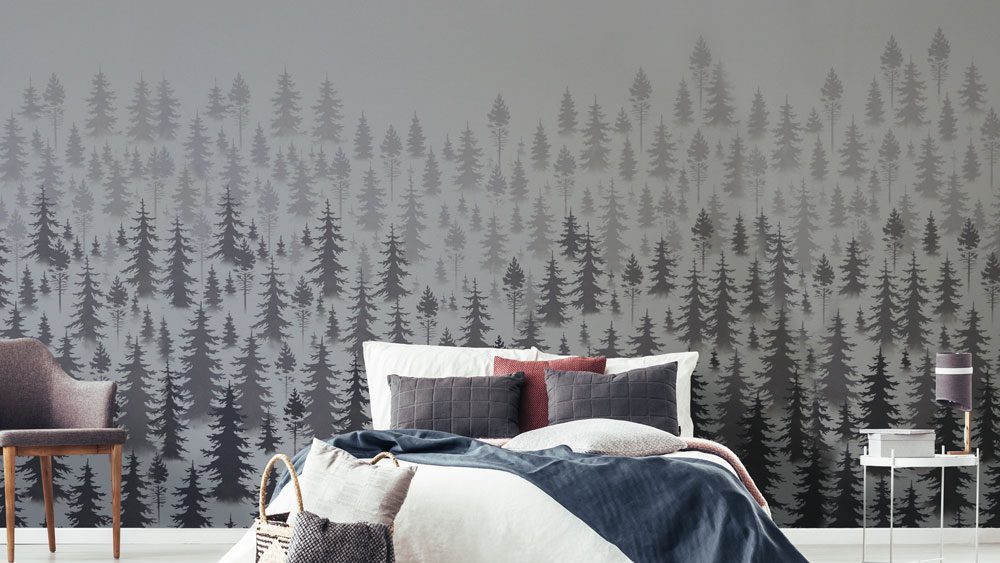 Stenciling a wall to look wallpapered will get you the look without the commitment, and it is easy to DIY without having art- or painting skills.
Another great DIY project is dropcloth curtains. You can buy 9' long dropcloth "panels" for around $12 each. Just fold over the tops to make them the right length and hang them with curtain clips.
You can make them as "custom" as you want. I sewed vertical ruffles on the front of mine to make them fancier, but you could also stencil or block print them to create a pattern.
If you plan to DIY on a budget without cheap results, go with low-risk projects while you develop skills for higher-risk ones. Shop thrift stores, garage sales and flea markets for items to repurpose without much investment. Or, practice on parts of your home you plan to renovate at some point anyway, so there's no pressure if you get it wrong. Happy DIYing!

---
Want to try your hand at some DIYs? Check out our DIY section for fun projects! Of course, don't forget to follow us on Instagram, Facebook and Pinterest to get your daily dose of farmhouse inspiration!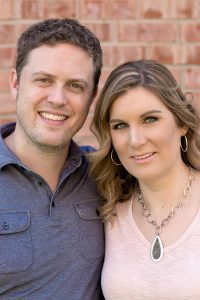 Holly Thompson is a designer in the Nashville area. She and her husband Dave own Holly Thompson Homes, a kitchen/bath showroom/interior design studio in a 200-year-old building in Historic downtown Franklin. They are a husband-and-wife design and renovation team, partnering with local contractors and builders to make Holly's designs come to life. Their home was featured in American Farmhouse Style in Fall 2017. They also have three kids and two kitties. Follow along with Holly and Dave on Instagram and Facebook and on their blog.