Getting Cozy in a Curated Farmhouse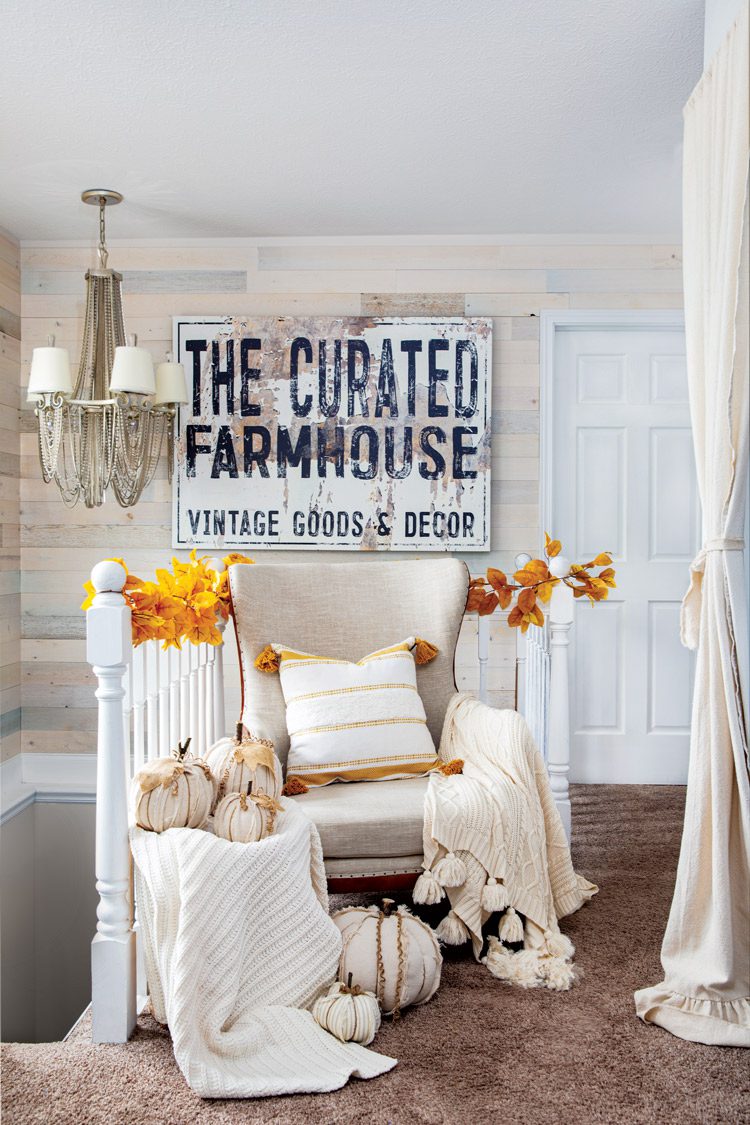 Warm hues, layered textures and vintage décor come together to create an inviting, curated farmhouse in Pennsylvania.
Blogger Wendy Zock of The Curated Farmhouse loves classic, vintage farmhouse style—and the fall season—because of its homey feel. With muted, warm tones and soft, inviting textures, fall offers a sense of coziness, comfort and familiarity. For Wendy and us farmhouse enthusiasts, it's the perfect time to showcase down-to-earth simplicity and charm.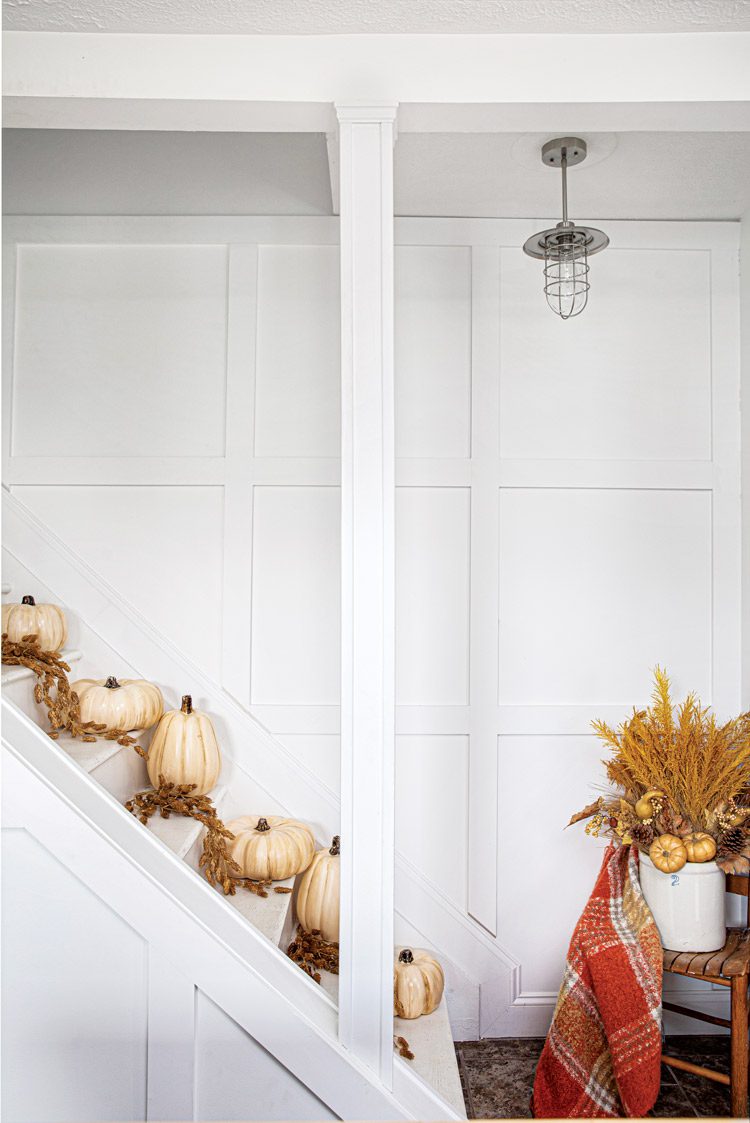 Wendy loves classic, vintage farmhouse style because of its homey feel. After a cancer diagnosis left her unable to work, she started her own small business crafting painted wood signs. That was when she discovered a love for home décor and DIYs.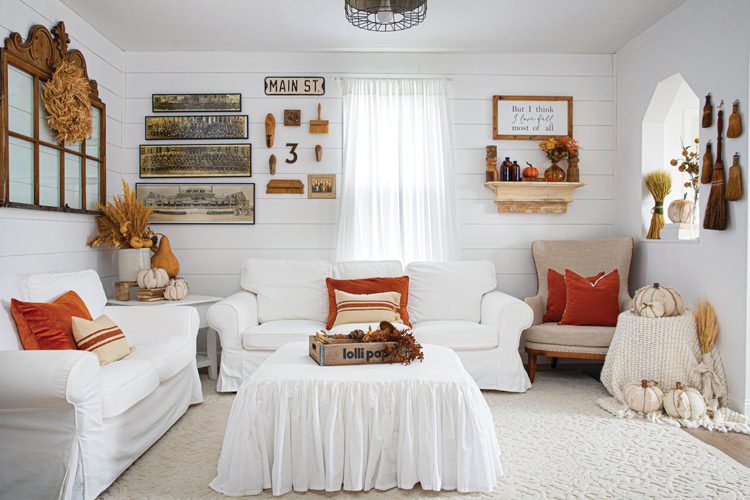 Finally, this military wife and mom of three shut down her business and now focuses solely on creating and sharing her home décor. "Finding the perfect items for each space made my home feel cozy, and that is how the Curated Farmhouse was born," she says.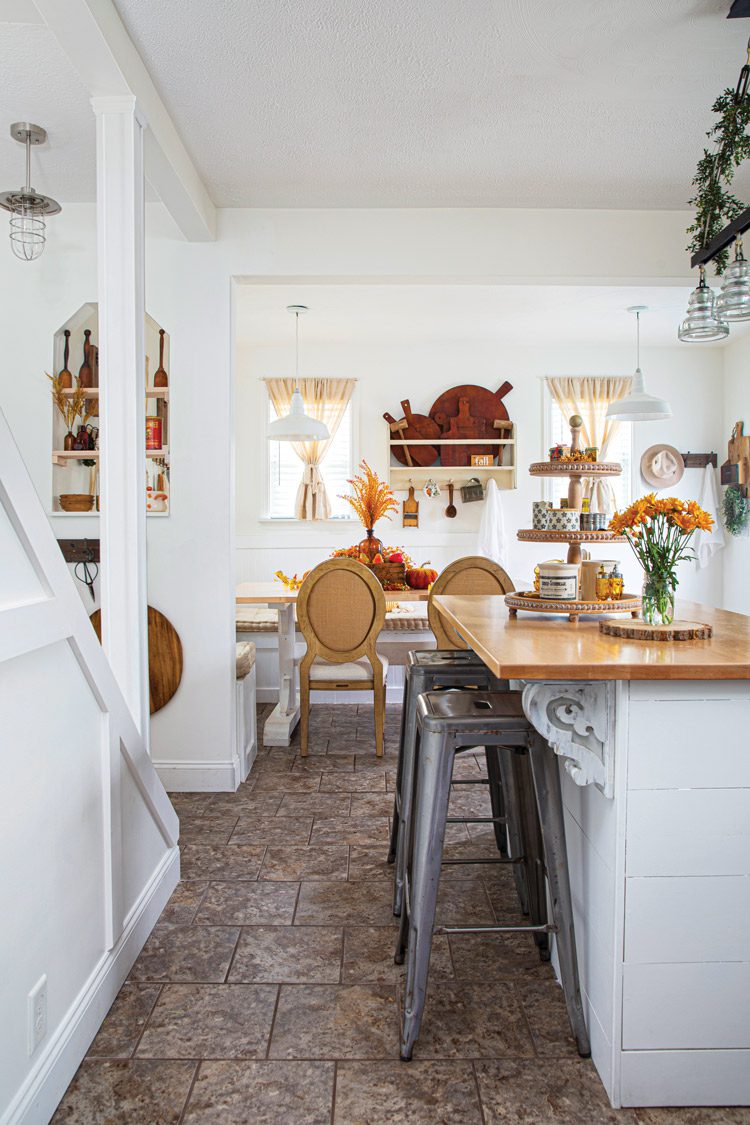 Finding Home
When Wendy's husband retired from the Army, they purchased their home in Portage, Pennsylvania. "After being away from family for 20-plus years, he wanted to slow down and have our children live the small-town life," she says. The 1913 house had seen a previous remodel but still retained much of its charm and character. Wendy was able to take this and create her own curated farmhouse from what was already there. "Growing up in Arizona, I was used to 'cookie cutter' style homes, so this was a nice change for me," Wendy says. "I love white walls, wood tones, with pops of color for the seasons."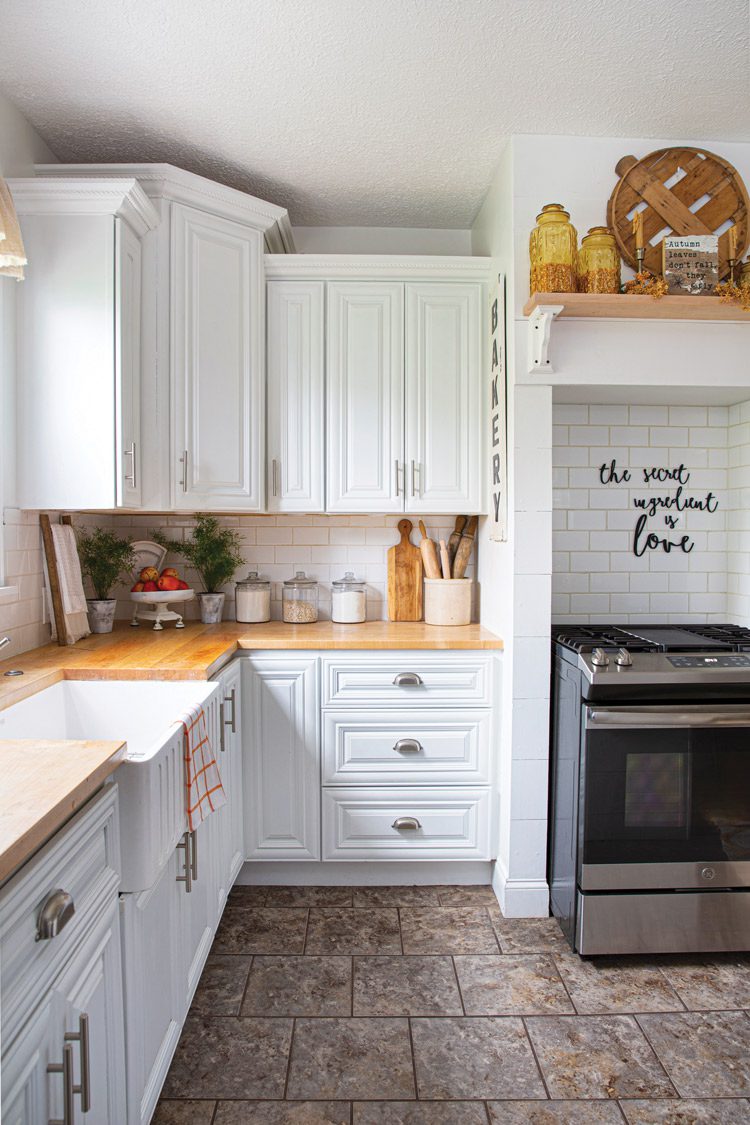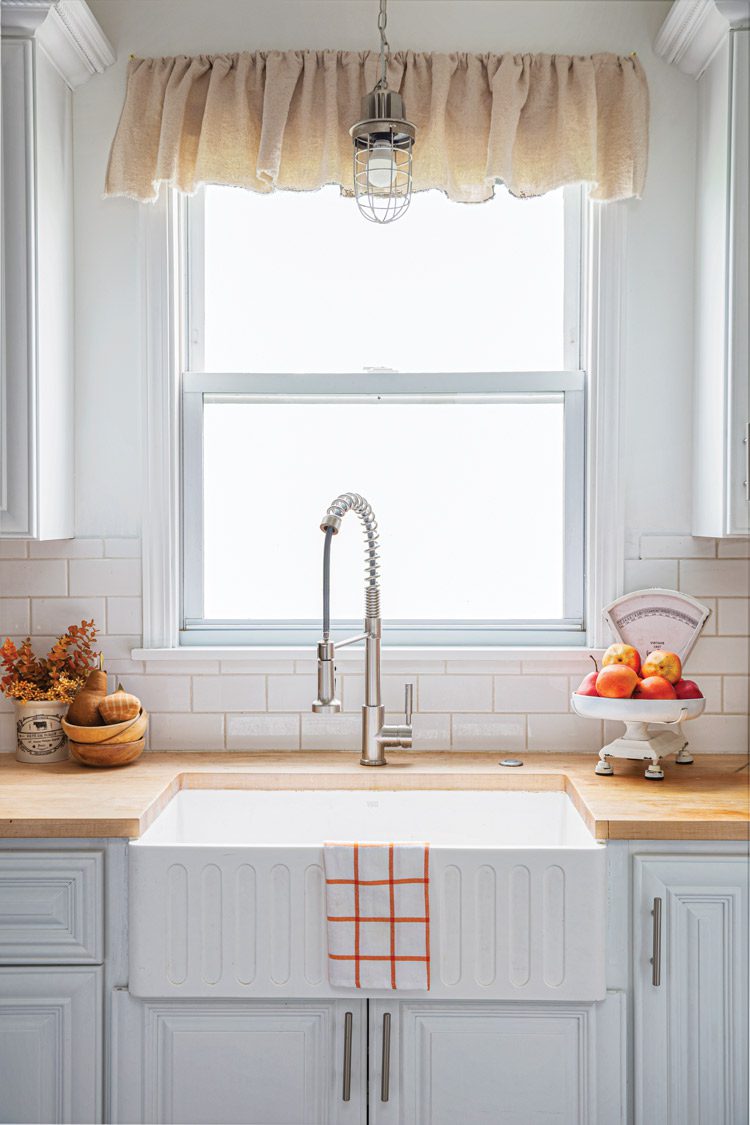 She describes her style as "vintage, rustic and traditional farmhouse." She focuses on creating simplified, functional spaces for her curated farmhouse. "I love white walls, wood tones, with pops of color for the seasons," Wendy says. Her vintage finds fit into her home for a timeless feel. "I tend to find pieces by luck or accident each season that set my soul on fire, and I go with that," she says.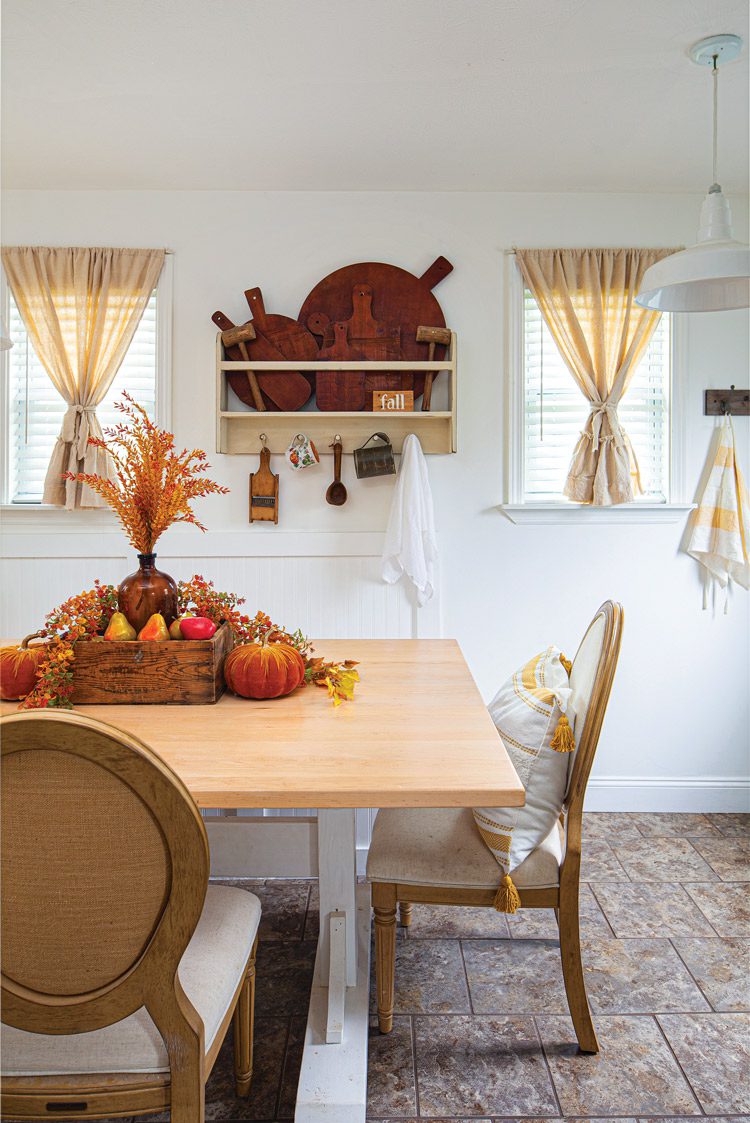 All About Autumn
For Wendy, making a house feel like home involves blankets and pillows. "I want my spaces to be functional and lived in, and you will always find a ton of throw blankets and cozy, comfy pillows to snuggle up with in my home," she says. This layered look, which also involves florals, textiles and books, is part of her quest for coziness in her curated farmhouse. "Cozy to me is comfort and making all of your senses feel at home," she says."I like to create focal points in each room, a special place that draws my guests in."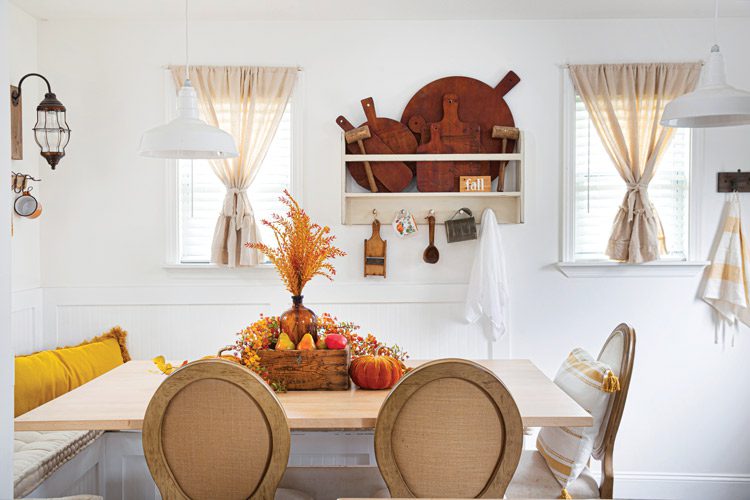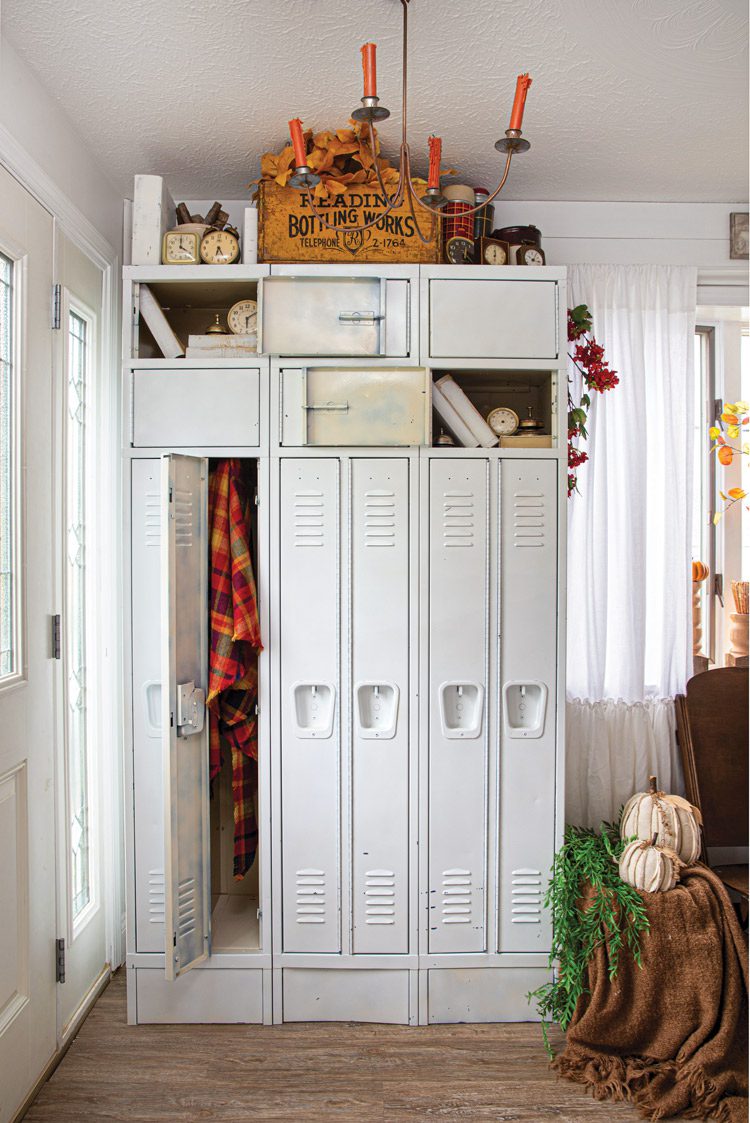 Using the warm tones of the season, Wendy curated her fall décor so it exudes a sense of relaxed comfort. "This year it was all about deep, rich colors, from the burnt orange to the burgundy," she says. Creating her design for each space often involves one or more items as inspiration. "I like to create focal points in each room, a special place that draws my guests in," she says.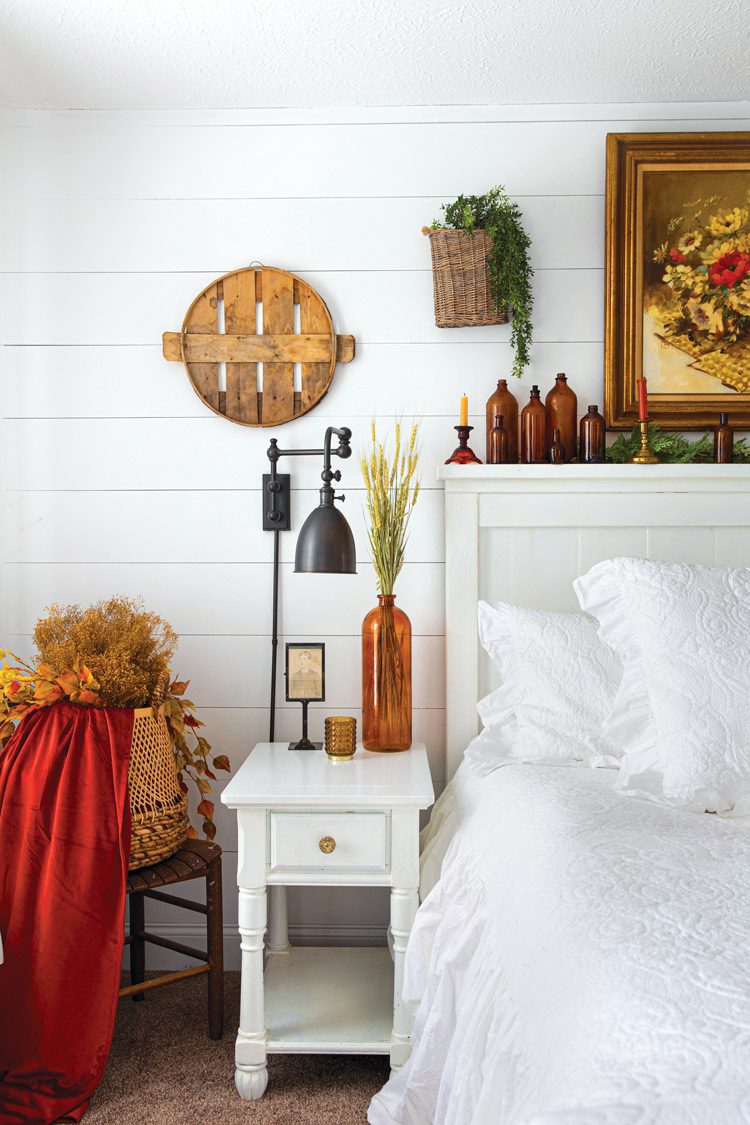 Going Vintage at the Curated Farmhouse
A self-professed collector, Wendy's love for vintage shows up through the many antique pieces throughout her home. "My heart sings for big, chunky furniture and pieces that look like they have lasted a few lifetimes," she says. An avid garage-sale and antiques store shopper, she learned quickly to only buy those pieces that she absolutely loved. "I am very intentional about the items I buy for my home," she says.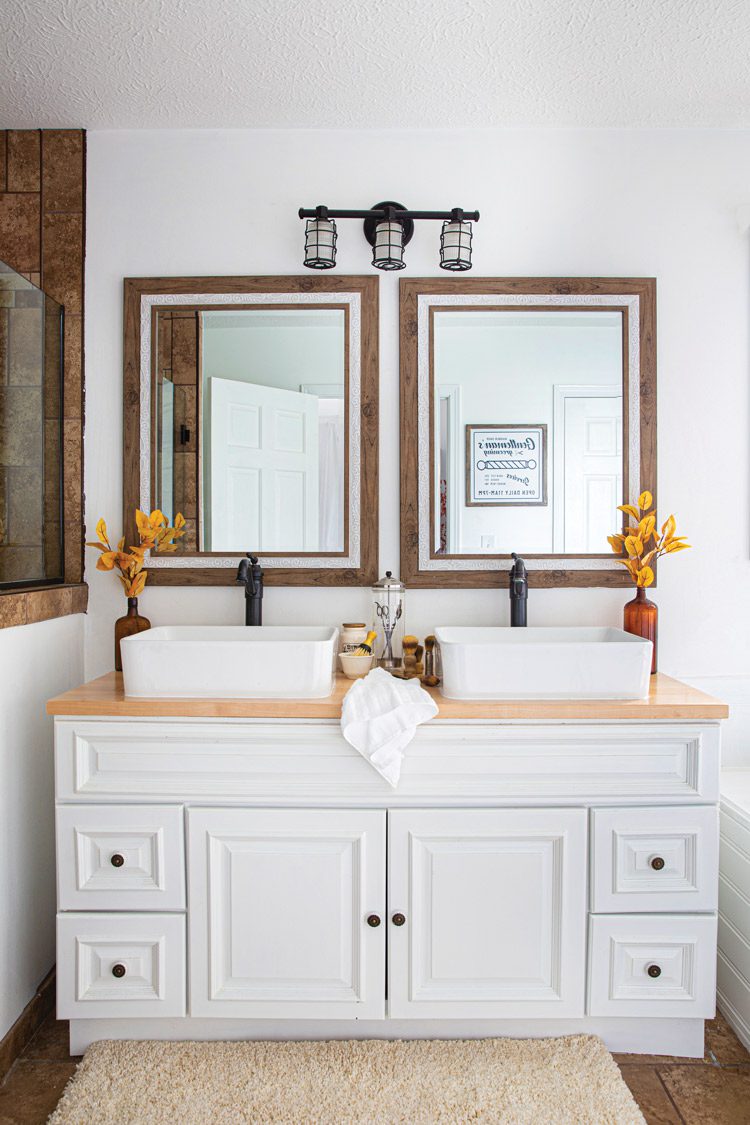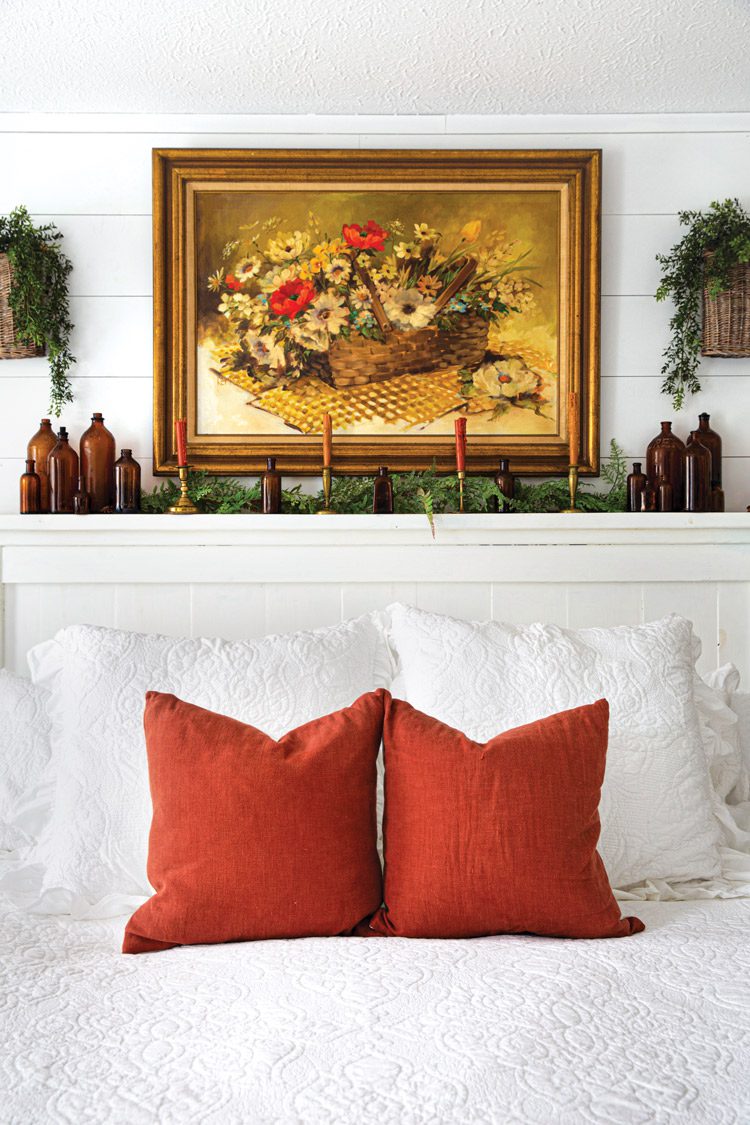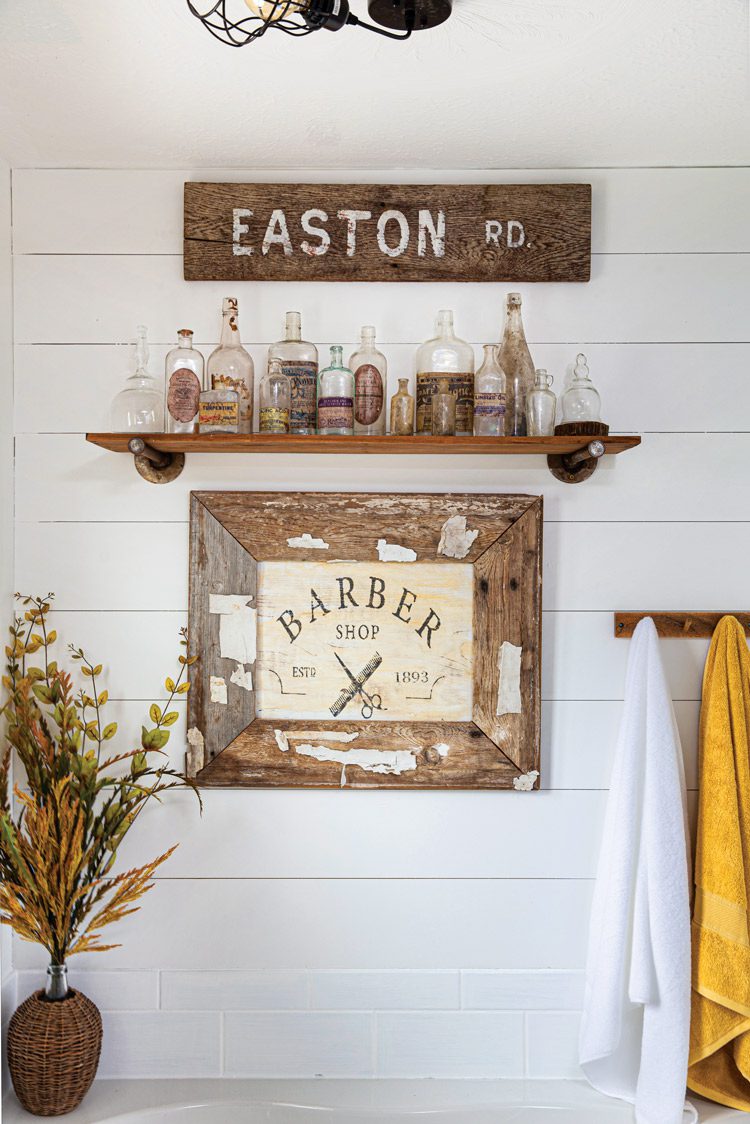 One of Wendy's favorite vintage finds are the lockers in the entryway of her curated farmhouse, which are perfect for adorning with seasonal décor. Her other vintage collections include spindles, books, bells and bottles. For her, it is the little things that make the most difference in a space. "It's often the things that you cannot see in a photo that I truly love the most," she says.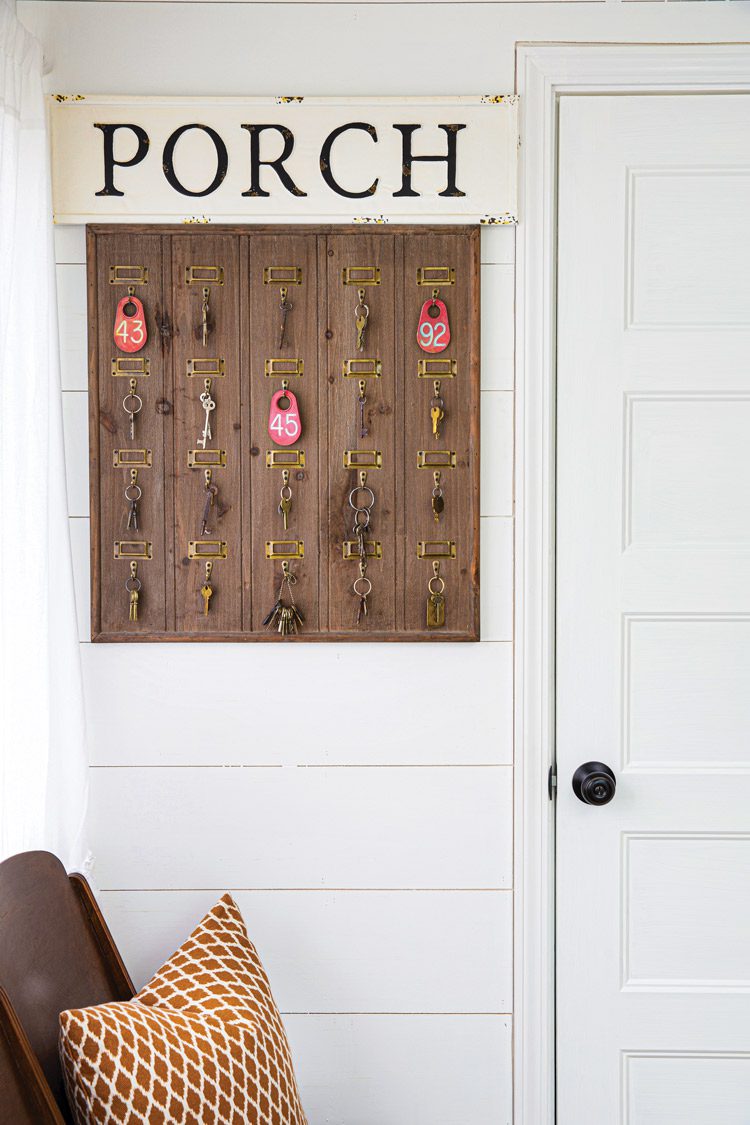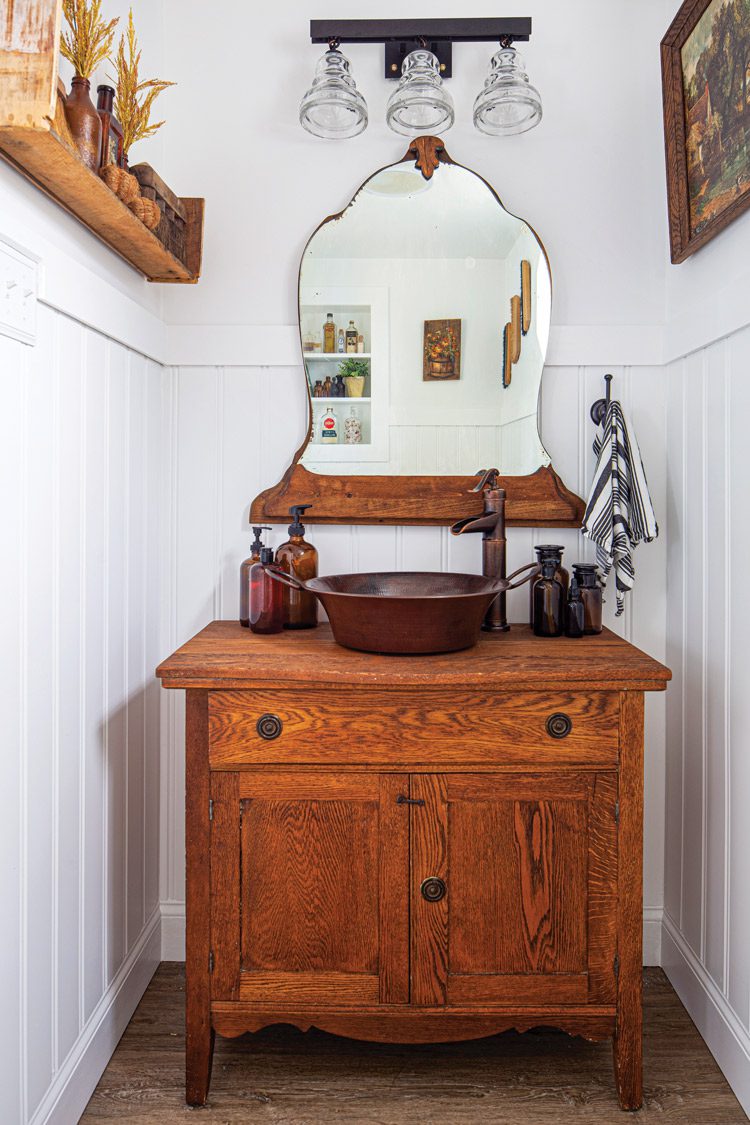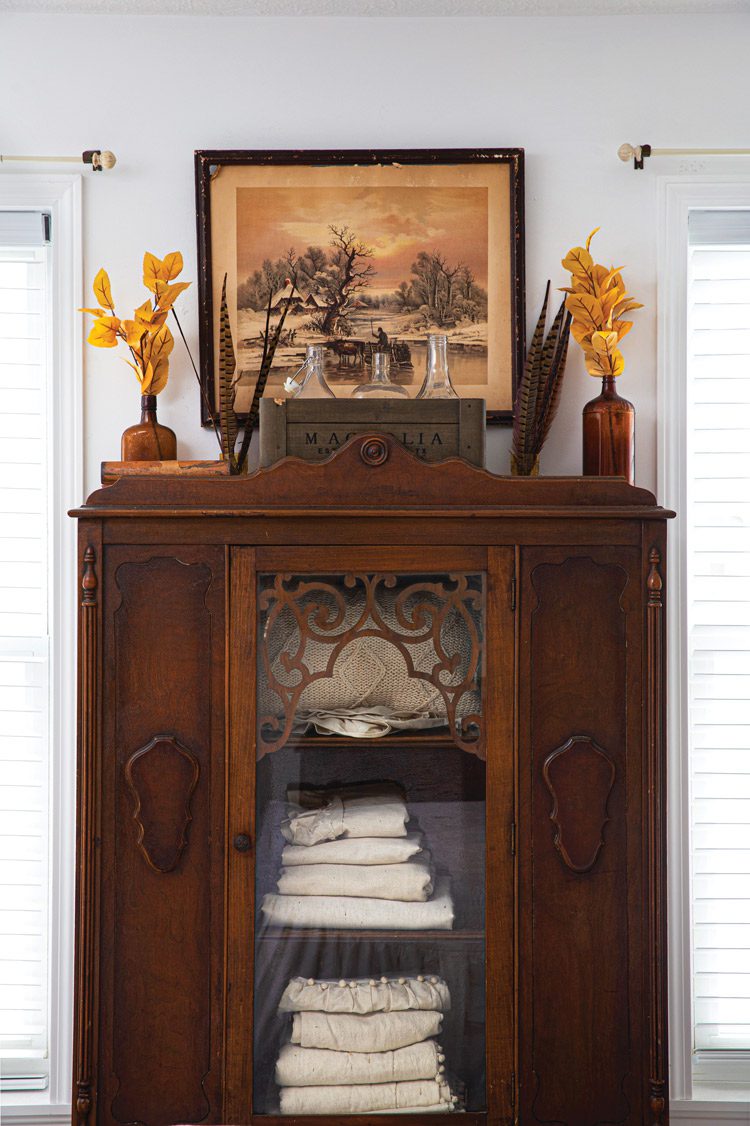 ---
Feeling the fall coziness? Read Neutral Fall Decor for Your Farmhouse and Rustic Fall Decor For Farmhouse Style for more fall decor ideas! Of course, don't forget to follow us on Instagram, Facebook and Pinterest to get your daily dose of farmhouse inspiration!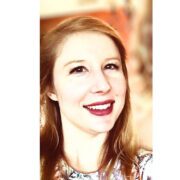 Laura Shimko
A lover of history, good stories and beautiful spaces, Laura finds that writing for American Farmhouse Style is a wonderful outlet. Residing in the rugged West, she enjoys watercolor sunsets and finding beauty in the unexpected. She is a wife to a wonderful husband and brand new boy mom. When not cuddling with baby or her two cats Tigger and Scout, she enjoys dabbling in fiction writing, attempting soap making, baking and DIY home projects.