A Customized Texas Farmhouse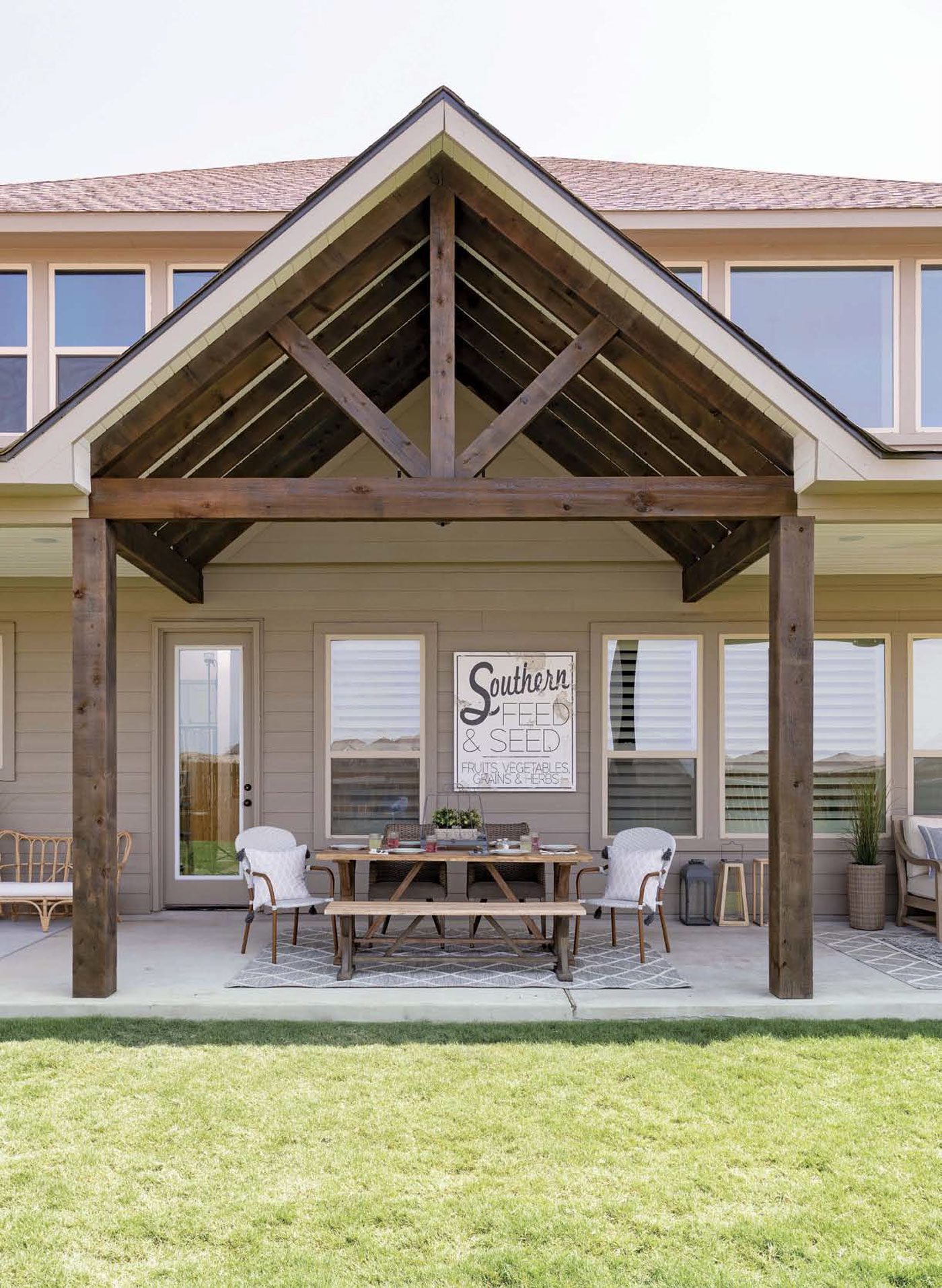 What's better than renovating your home? Having a life partner along for the ride. For Instagram couple Holly and Brad Lauritzen of Our Faux Farmhouse, DIY may just as well stand for "Duo it Yourself." Together, they've crafted their way around their Texas home, creating everything from wood paneled walls to beds for their children. This charming home is one DIYnamic Texas farmhouse, as Holly and Brad continue to bring their dreams to life.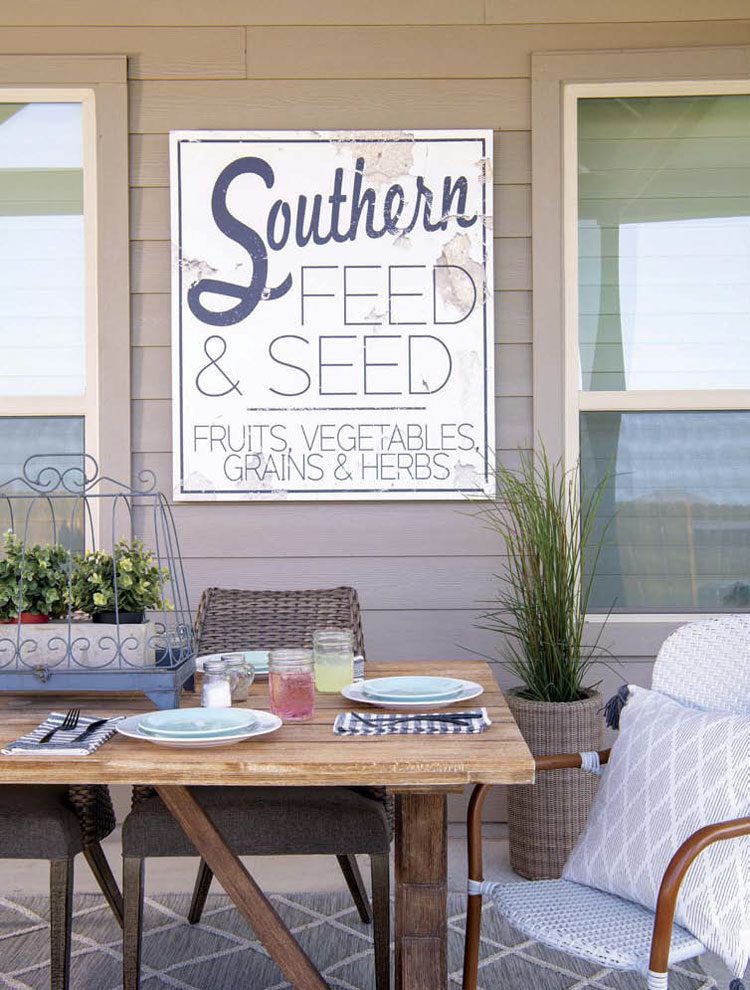 Creative Couple
"Our first home was a small 1947 'rambler' which had a basement that we sublet as an apartment," Holly says. "It was then that we began our DIY renovation home design journey." Along the way, each partner has developed a definitive role in the creative process. "Most of our ideas we dream up in our heads," Holly says. "I'm in charge of design, while Brad brings all of these thoughts to fruition."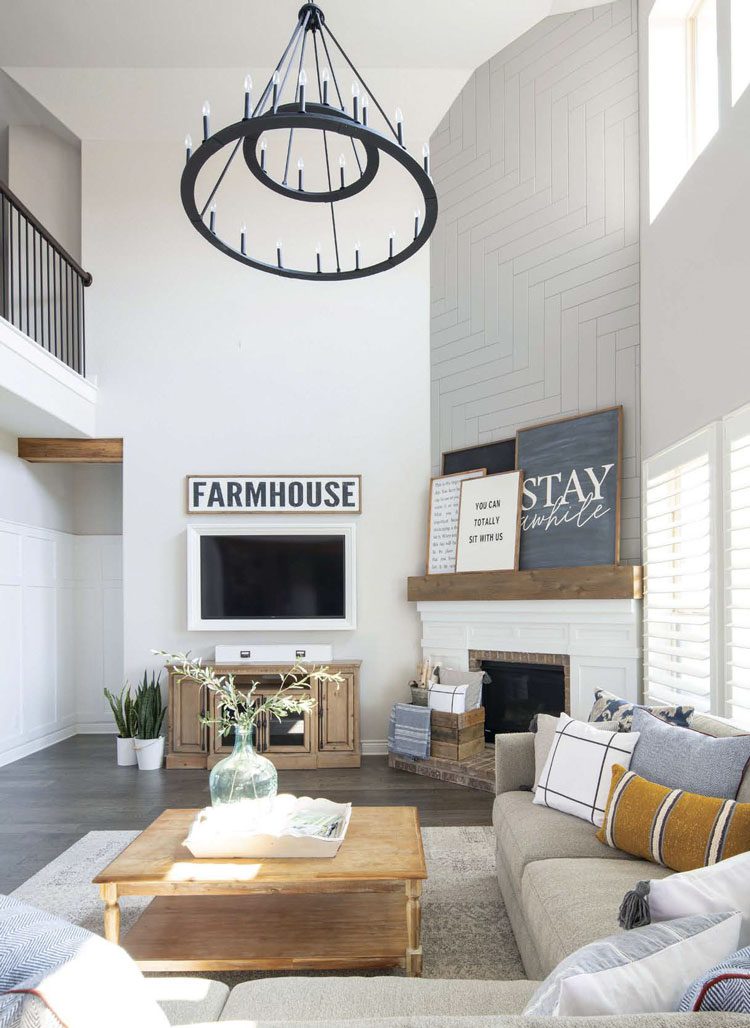 With the help of sources like American Farmhouse Style, Pinterest and Instagram, Brad transforms Holly's ideas into real-life decorations and furnishings. "Brad works best seeing an image first. But after seeing it once, he can generally make it happen," Holly says.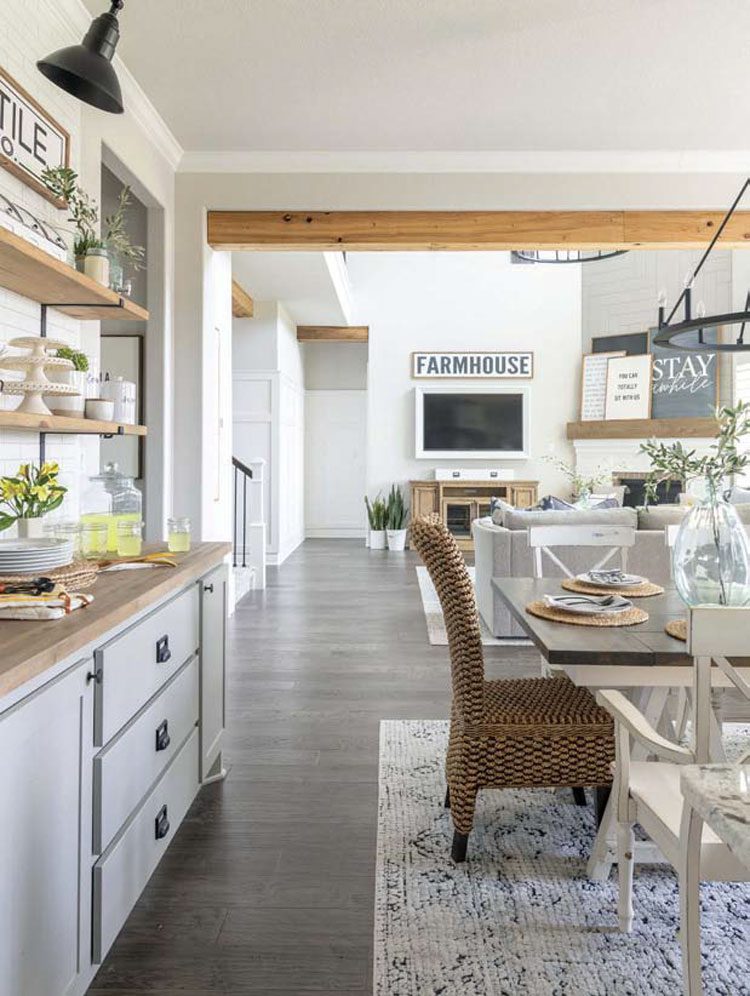 Now living in their current farmhouse, Brad and Holly allow their artistry to flow through the woodwork. "When we moved into this house in April 2017, our goal was to DIY a different wood feature wall in every room," Holly says. "We're about 75% of the way there!"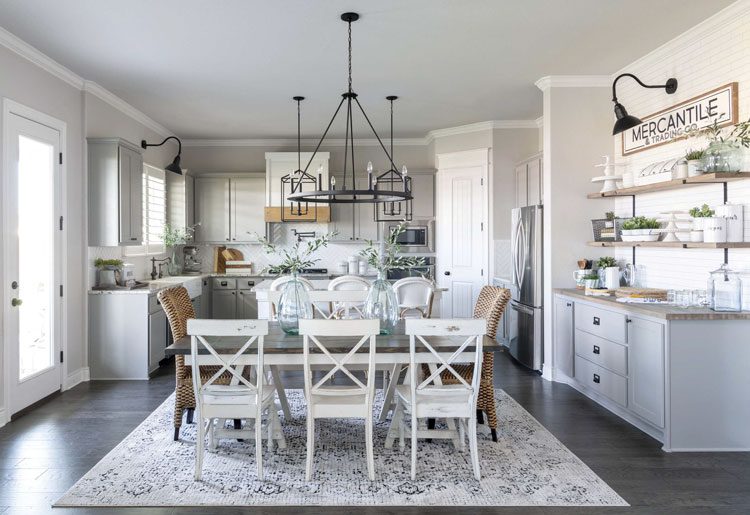 Decorative Doors
Barn doors also make an appearance in the multi-faceted abode, both functionally and ornamentally. "During the build phase, we added a large closet in the game room with the idea of adding four large bypass barn doors to hide all the toy storage," Holly says. "It's beautiful to look at, but also serves as a moveable wall— one we can keep open during playtime but hides all the toys when it's not time to play." In addition to installing the features, Brad handcrafted the system "with simple materials found at the local home improvement store."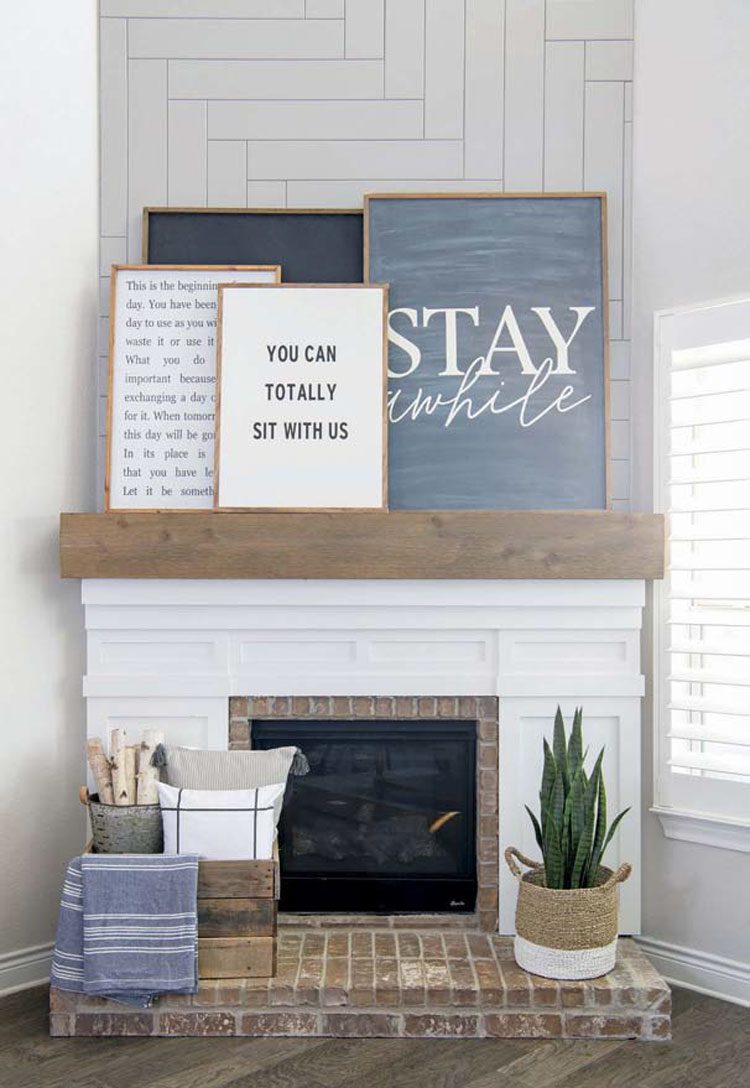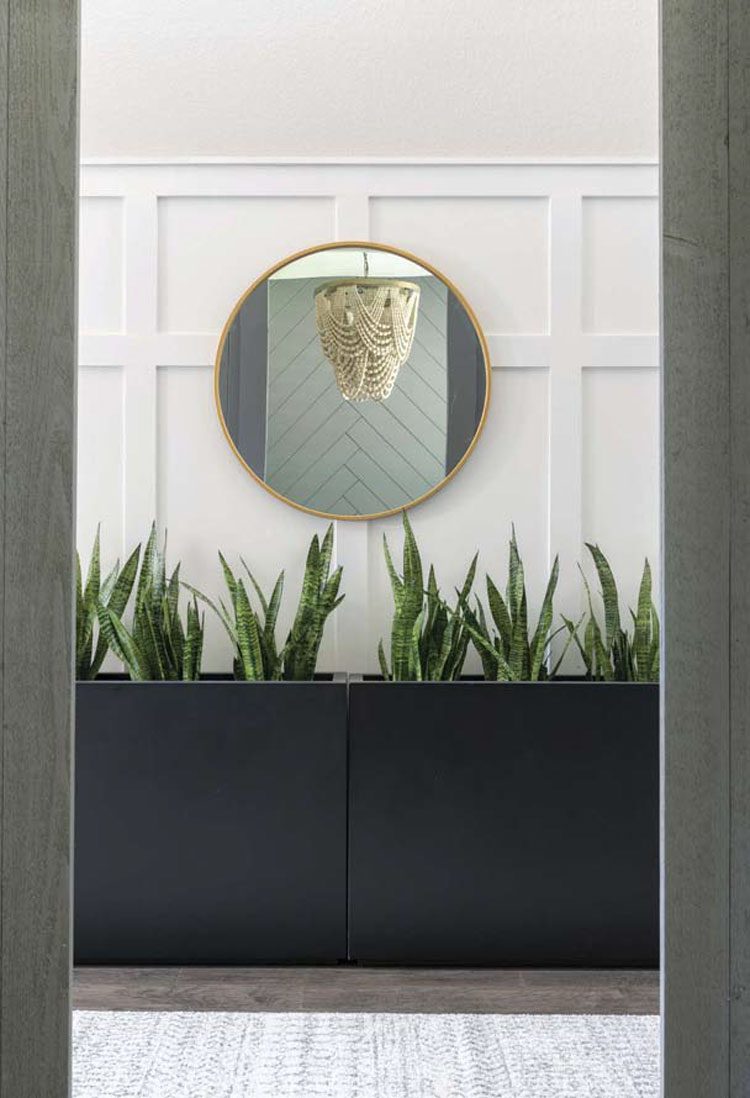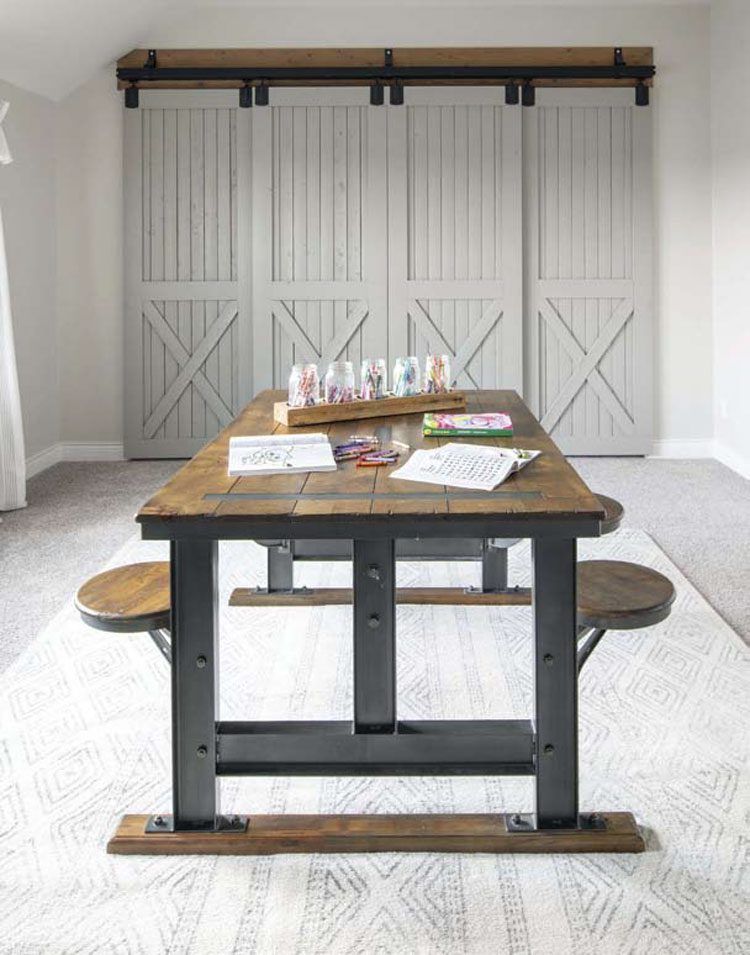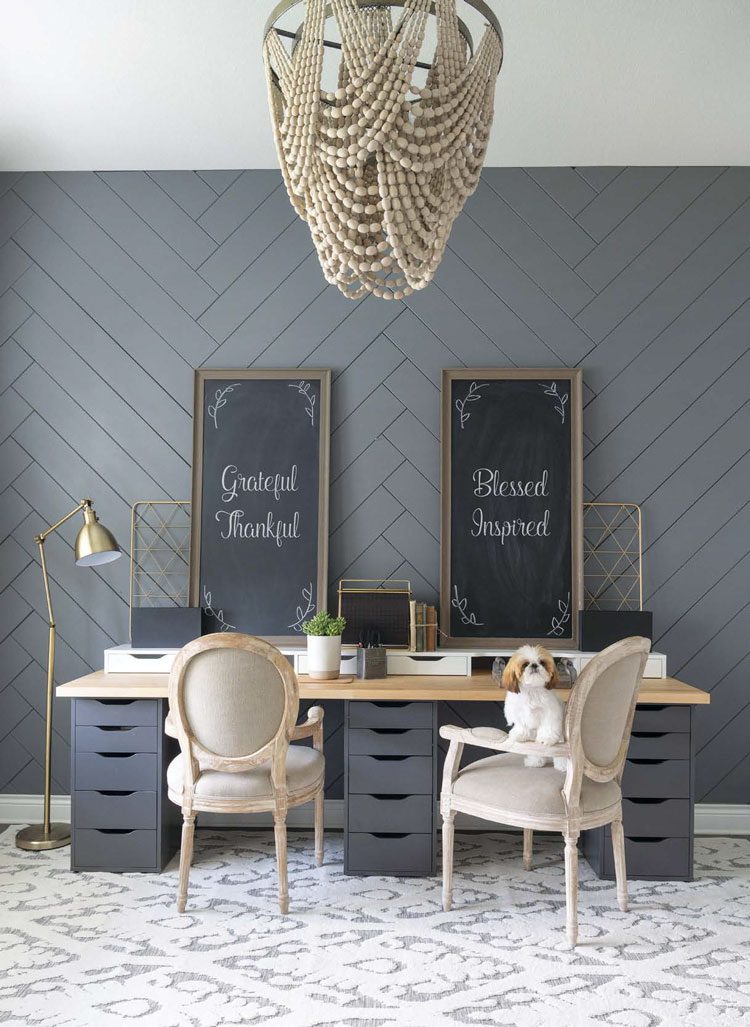 Another set of barn doors in the master bedroom brings a rustic quality to the space. "The sliding barn door in our bedroom serves solely as décor, as we decided to keep the original door in place as well," Holly says. "We wanted to add that farmhouse feel to the space without losing our privacy in the bathroom." And when it comes to honing your aesthetic, ambiance is everything. "Barn doors don't always have to function to serve a purpose," Holly says. "In this case, [the door] is used as a large décor piece."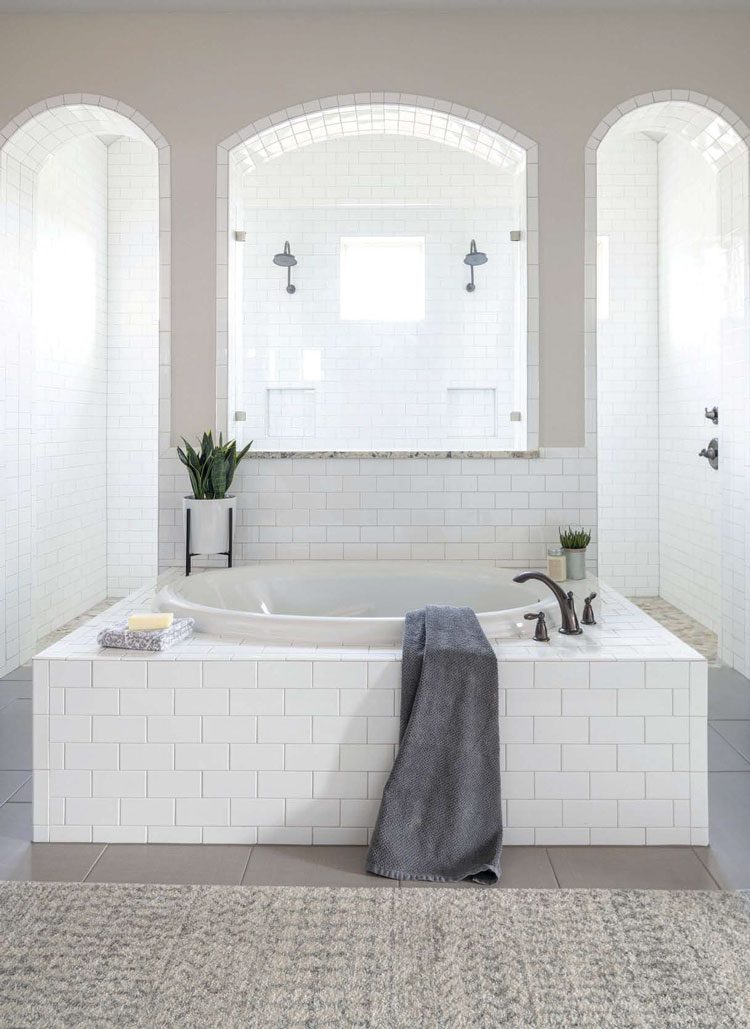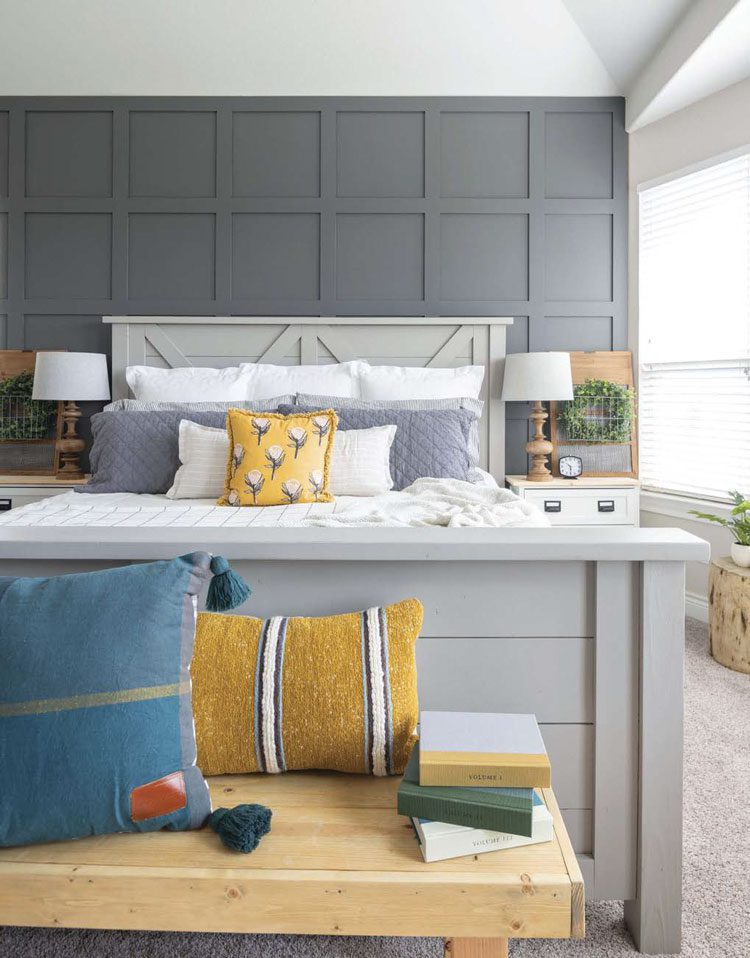 Functional Farmhouse
In the Lauritzen home, function mingles with aesthetic. This results in a family-friendly living space that's in line with their style. Holly and Brad have five children, so they've become masterful conservators of space. They installed open shelving in the half bathroom for supplemental storage. They house their five children in three bedrooms. Additionally, the family maintains a tidy closet that has "every single toy [they] own." And, Holly and Brad created their own double desk to meet their needs and save money.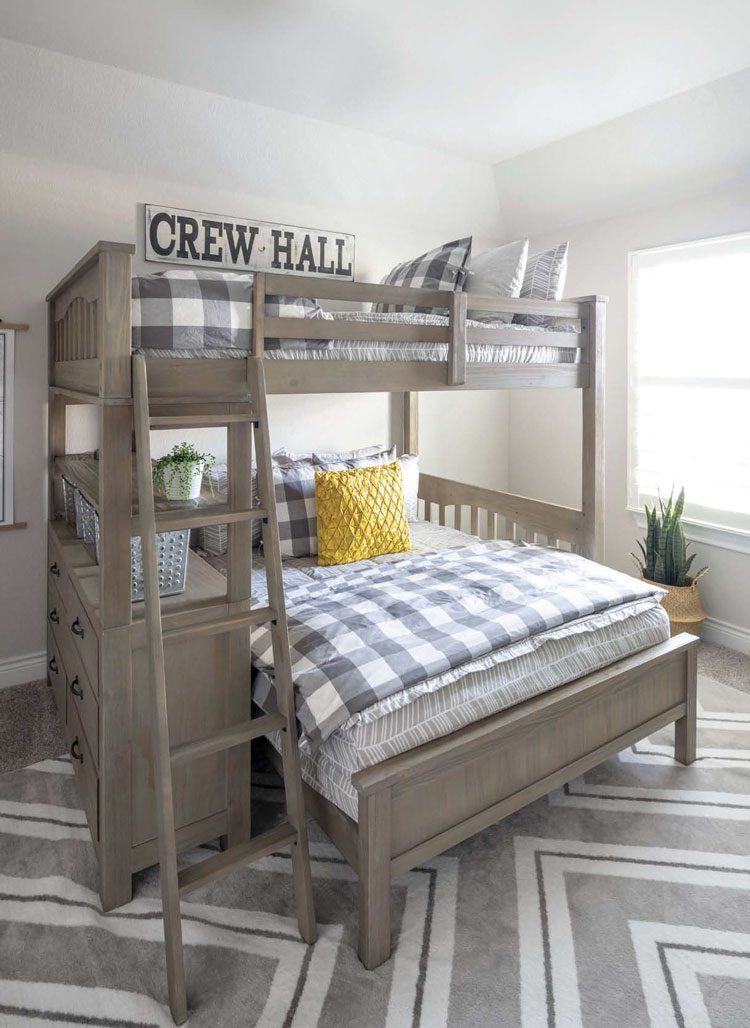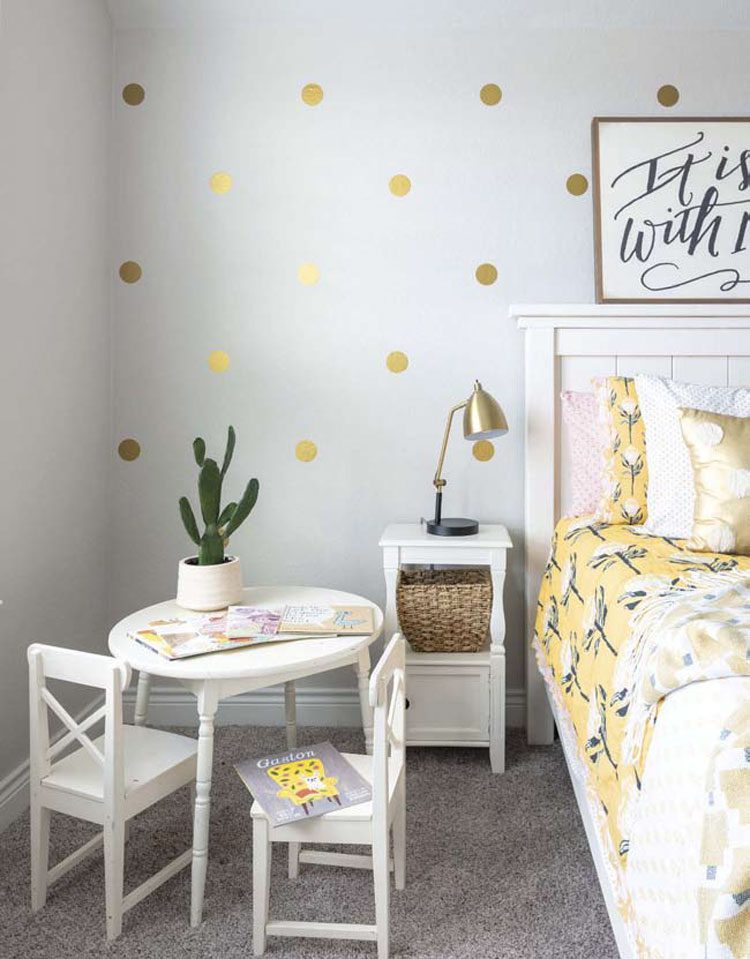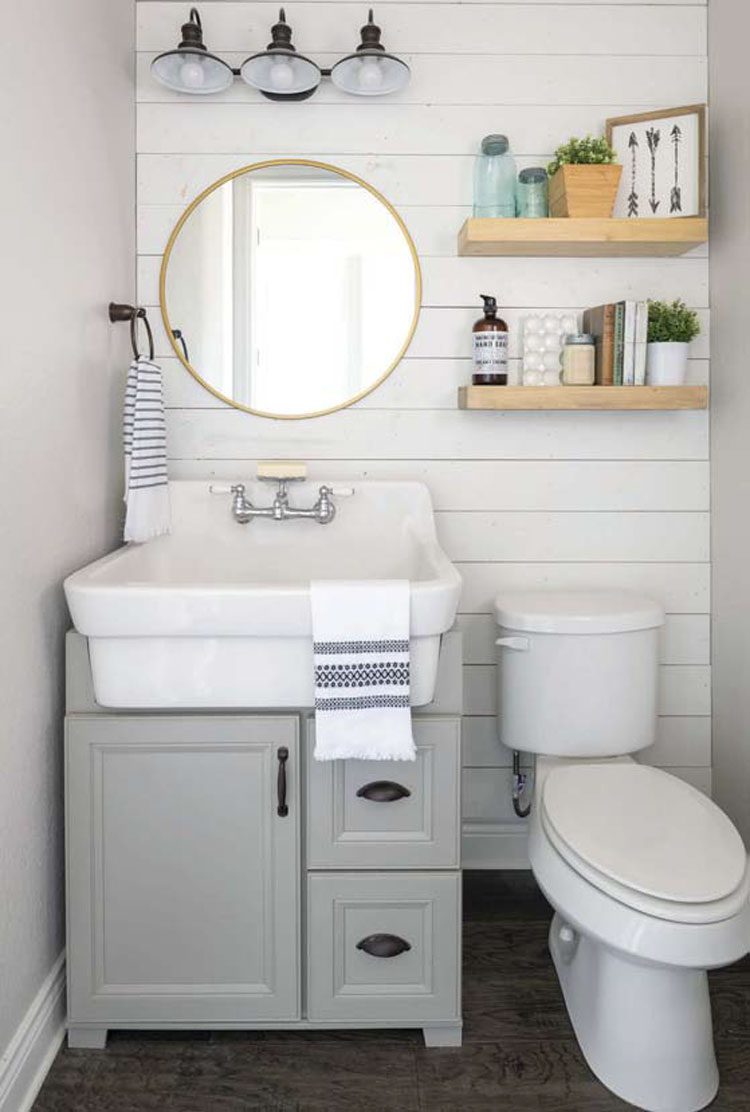 In terms of decorating, the couple opts for versatile gray-and-white backdrops throughout the home. "Gray is calming to both Brad and me," Holly says. "We love white as well. So we often pair shades of gray with white, natural wood elements and greenery to create that modern farmhouse vibe." Not only are these soothing colors the perfect farmhouse fit, but they also accommodate a wide range of accents.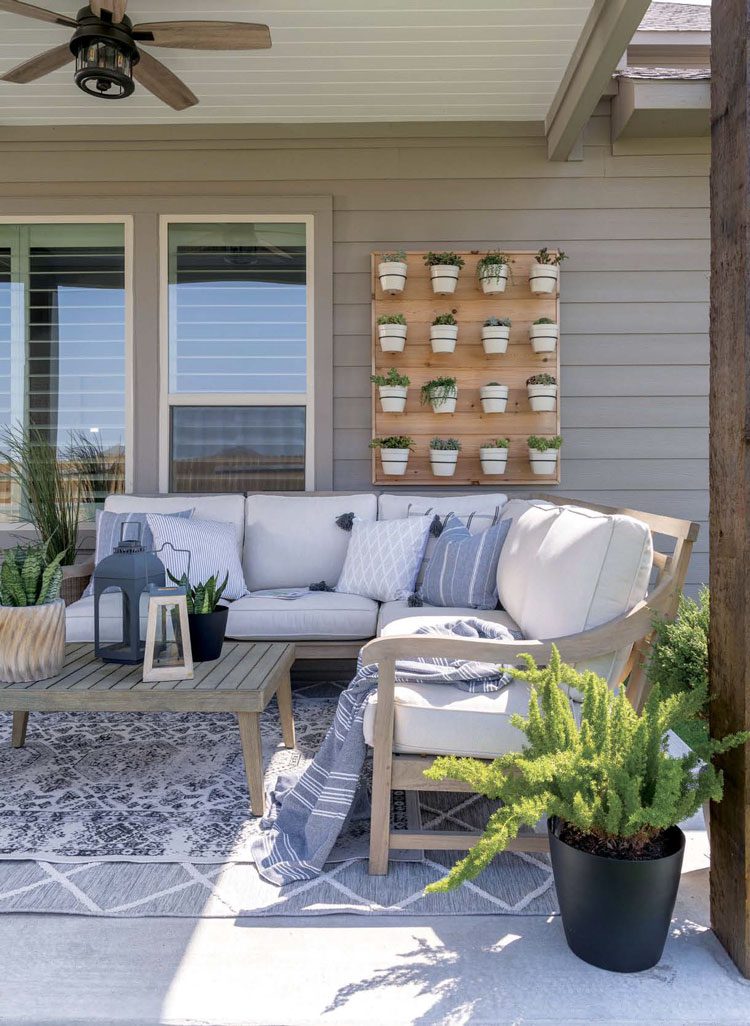 Their continual commitment to DIY projects and strategic organization systems is an inspiration. With their cozy farmhouse design and rustic decorating style, Holly and Brad have crafted a lovely and lively dream house.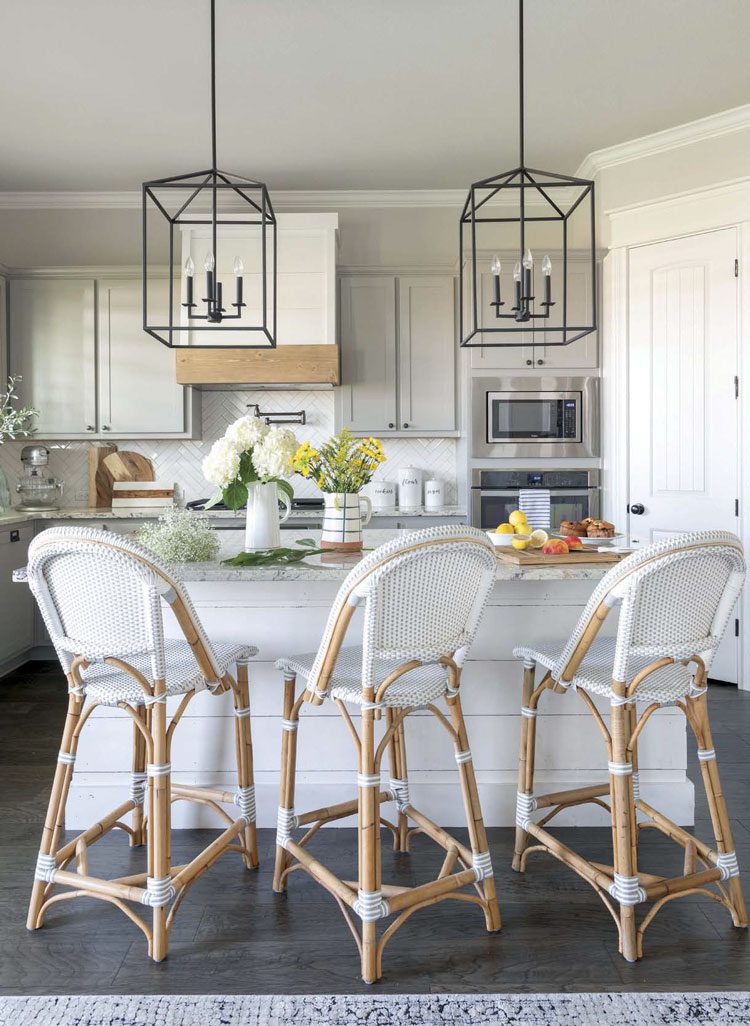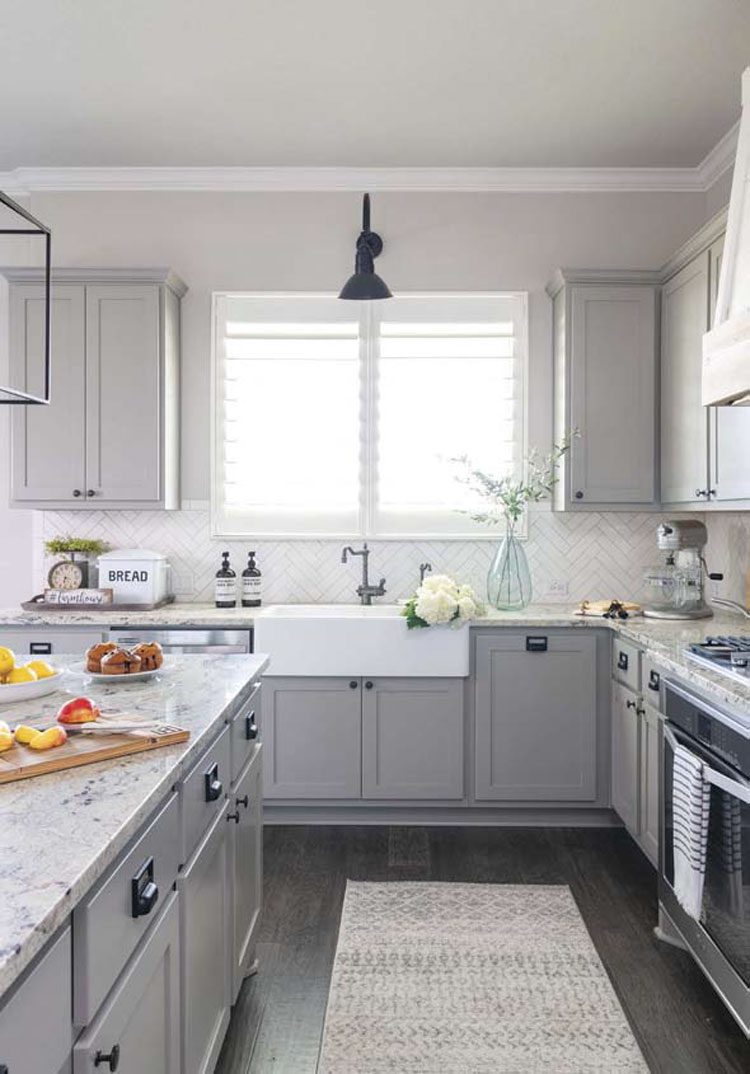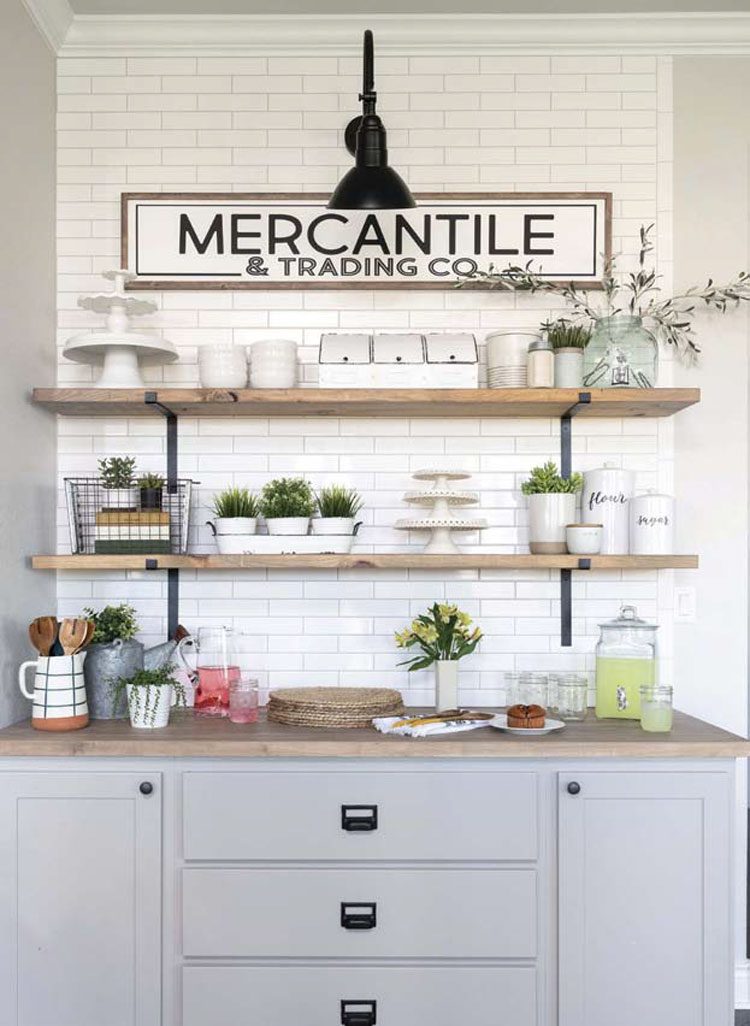 ---
To see another beautiful house tour, click here for a stunning renovation story. And of course, don't forget to follow us on Instagram, Facebook, and Pinterest to get your daily dose of farmhouse inspiration!