Collecting Rae Dunn: Everything You Need to Know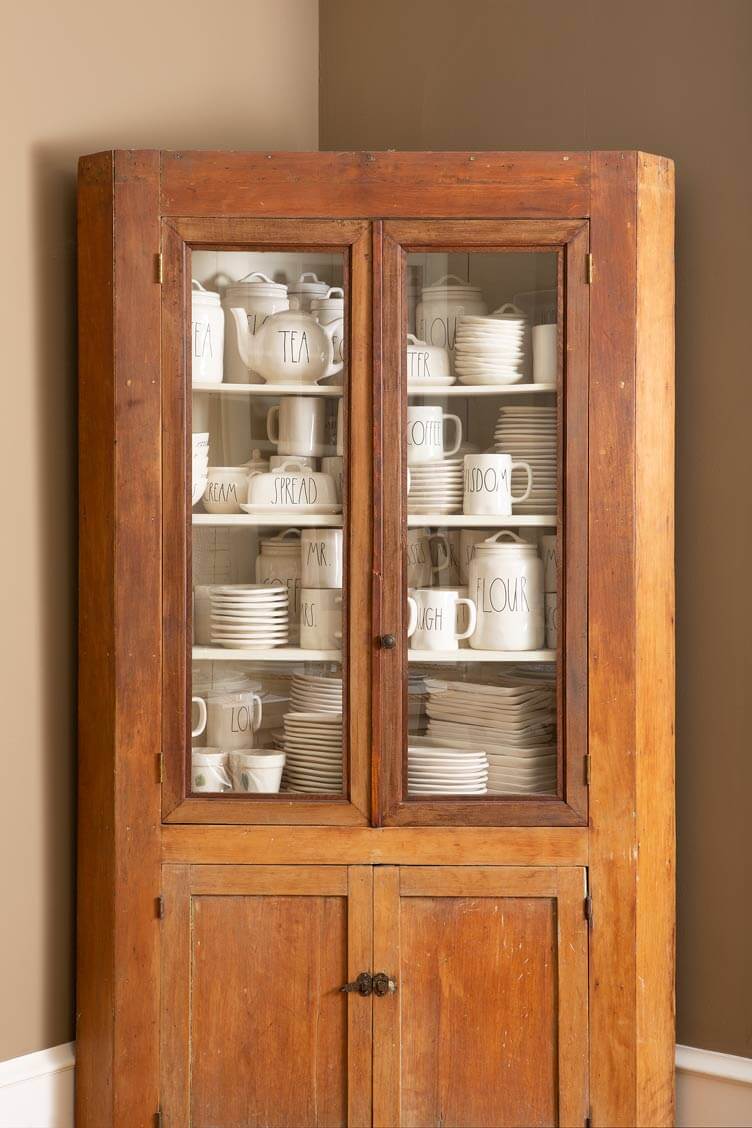 Bret Gum
The Rae Dunn craze has swept the nation, as well as the shelves of every TJ Maxx, Marshalls and Homegoods. Here's a bit more about this pottery, and how you can start collecting it yourself.
Rae Dunn's Background
Rae Dunn is a California artist who works with clay as her medium. "She finds beauty in simple shapes, natural forms, and found objects," her website says. "Her work captures the simplicity and playfulness that are the cornerstones of her own life."
Her pottery is distinctive, known for its simple shapes, alongside the long-lettered words on each piece, such as "S." and "P." on salt and pepper shakers, or "Bloom" on a vase.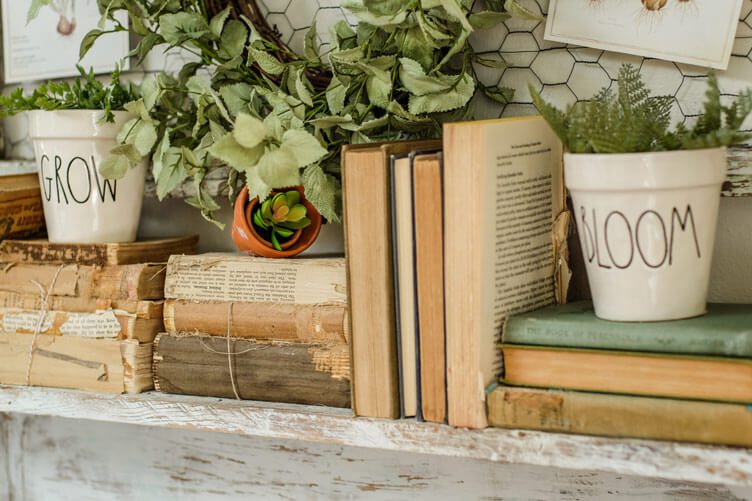 Where and How to Buy
This is where the fun of the hunt comes in, because Rae doesn't sell her full collection online. Instead, you can find her pottery at home stores like TJ Maxx, Marshalls and Homegoods. "I was one of those people who would be in the parking lot at 9:30 a.m. ready to go in the store when it opened," says homeowner Leslie Saeta.
While it's a good idea to shop as soon as the stores open, shelves are often stocked throughout the day, so it's also beneficial to check back often. Also, don't be afraid to ask the store employees when they will receive shipments.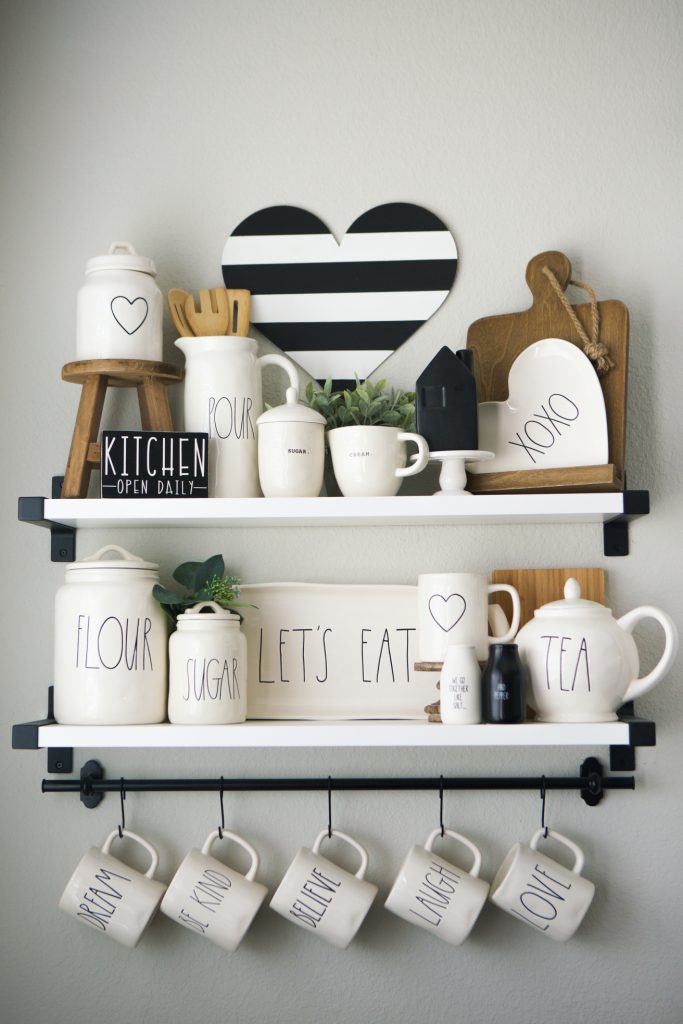 While you can buy certain pieces online at shops like Magenta, try to buy in-store instead. Many third-party websites inflate the prices because of the exclusivity of the pieces.
The better method of collecting Rae Dunn is to take the flea market approach: Head into the store whenever you happen to be nearby and see what you can find.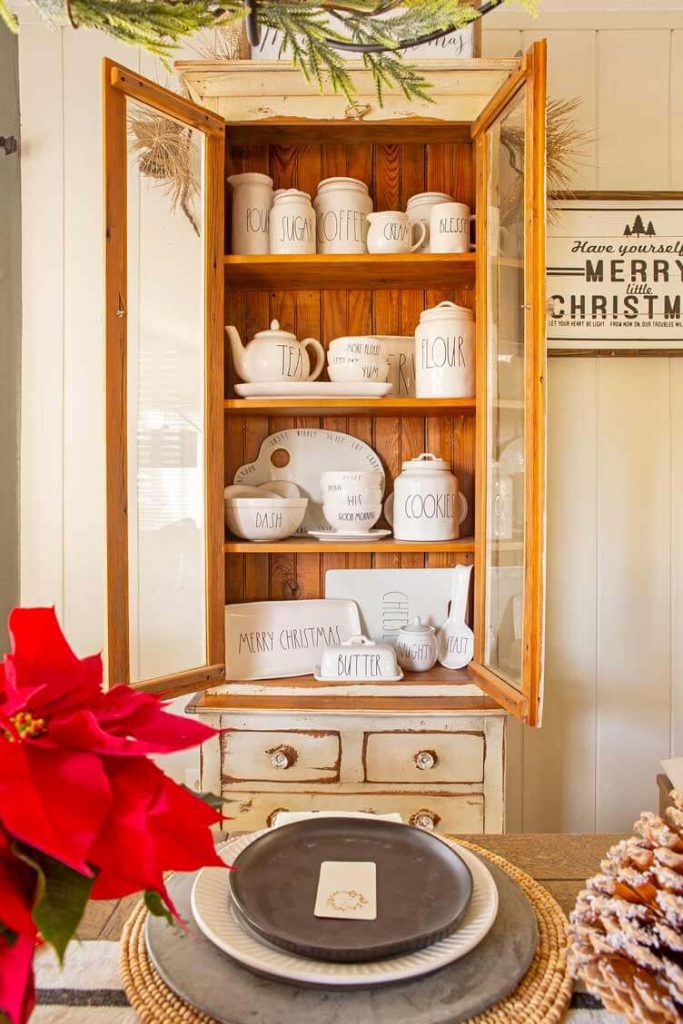 Join the Rae Dunn Community
To get in on more Rae Dunn fun, join multiple Rae Dunn Facebook groups. Here you can find out about recent store releases and trade with other collectors. You never know where or when you'll find your unicorn, that special, difficult to find piece for your collection, and building relationships with other collectors can help you achieve just that. You can also get a better idea of what's in season and get inspiration for how to style your Rae Dunn collection by following the #raedunn hashtag on Instagram.
---
Of course, don't forget to follow us on Instagram, Facebook and Pinterest to get your daily dose of farmhouse inspiration!