What's a Furniture Clean and Repair Kit?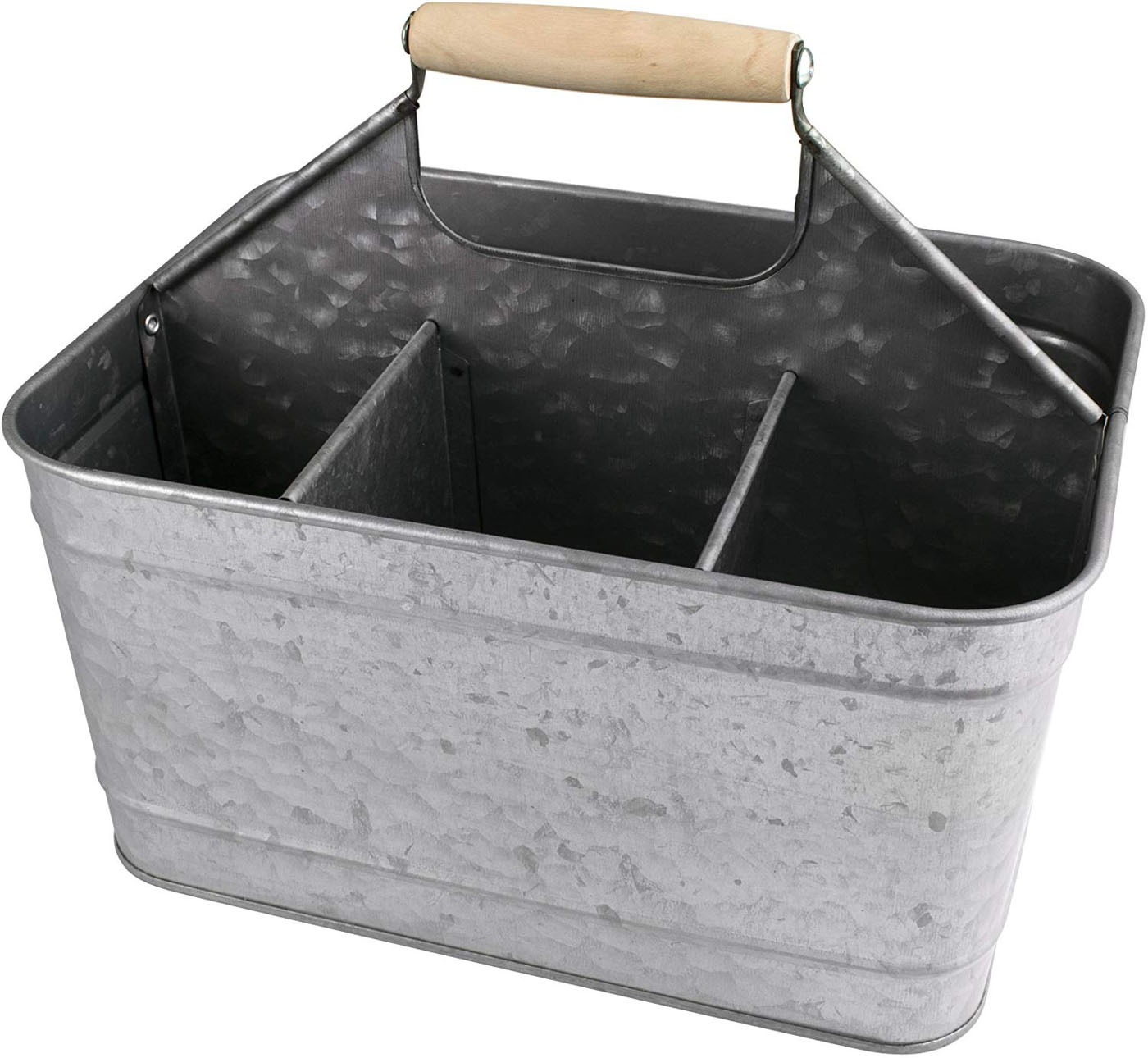 Courtesy of Amazon
We've all been there—on our hands and knees rummaging through the cabinet beneath the sink for cleaning supplies—and it's not much fun. When you're in a pinch, you don't have time to hunt around for what you need. Creating a centralized furniture clean and repair kit will help you stay organized and unstressed. (And you can use this kit for more than just furniture, too!)
We've rounded up essential kit items that will simplify and organize your cabinet space. No more clutter, no more rummaging! Here are seven products you need in your furniture clean and repair kit.
Here at American Farmhouse Style, we absolutely love to share our finds from around the web with you! That being said, you may notice that some of the links in this article are affiliate links. This means that if you click through and make a purchase, AFS receives a small commission at no extra cost to you! Truly a win-win!
1. Metal Caddy
First things first, a furniture clean and repair kit would be nothing without something to put it in. This galvanized metal caddy is exactly what you need to keep your supplies neat and centralized. It has compartments for instant organization and a handle for easy portability. Not to mention, it's much cuter than the plastic ones that get chipped and stained.
2. Microfiber Cloths
Microfiber cloths are gentle on furniture and good for wet or dry cleaning. Use a dry microfiber cloth to wipe down sensitive items like TVs and a dampened one for other furniture like tables and dressers. They produce less waste than paper towels and wet wipes; plus, they do a better job cleaning your home.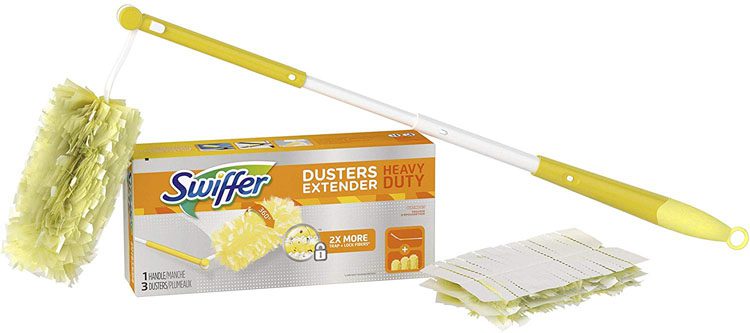 3. Swiffer Duster
The Swiffer Duster is one of the most useful tools in your kit. It has an extendable handle that lengthens to reach high dust and retracts to fit in your caddy. When you clean, always start with dusting and work your way down to wall decor, windows, furniture and then floors.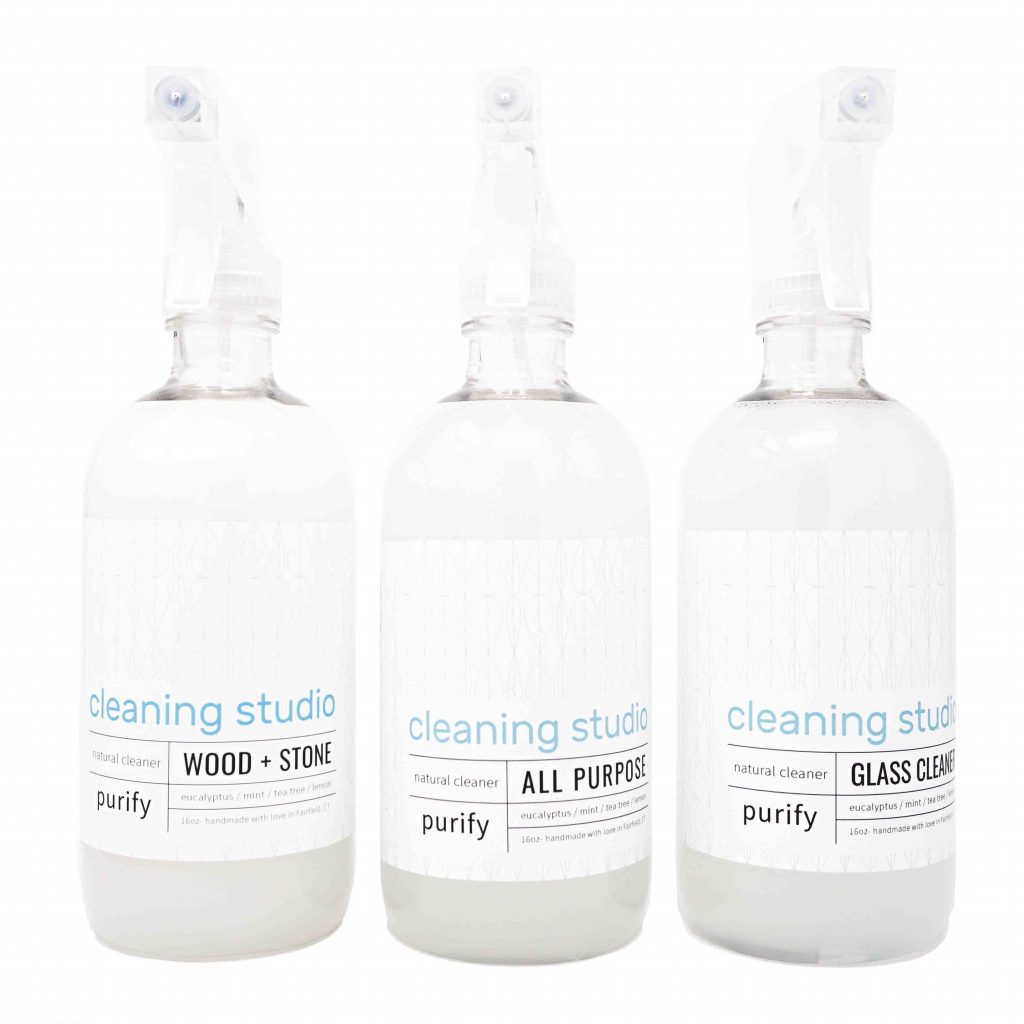 4. Multi-Surface Cleaners
These natural solutions are family-friendly cleaners that still get the job done well. The formulas use antibacterial essential oils to break through build-up and tough spots to renew your furniture. They work to eliminate smells instead of covering them up with artificial fragrances, leaving your home fresh and truly clean.
For tough spots, rub the area in small circular motions until the gunk is completely removed. For broader surfaces, like a glass tabletop, wipe in a zig-zag pattern from one side to the other until it sparkles and shines.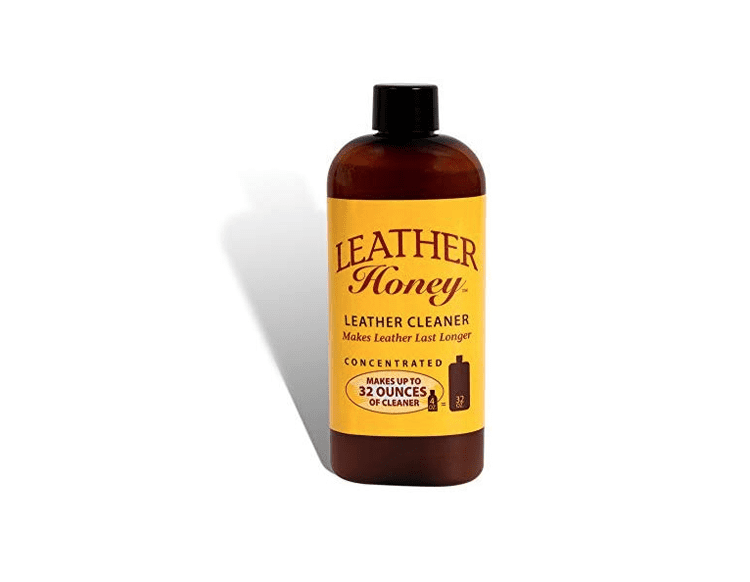 5. Leather Cleaner
This non-toxic cleaner cleans both leather and faux leather. Try to deep clean your furniture every few months; you'd be shocked by how much dirt builds up on your leather furniture. Often the change in color is so subtle we don't notice it, but the difference becomes clear once you start cleaning it.
Before you wipe down your chair or couch, check the creases and in between the cushions for dirt and garbage. Use a vacuum hose or sticky roller to remove loose debris before wiping it down to avoid tedious re-cleaning.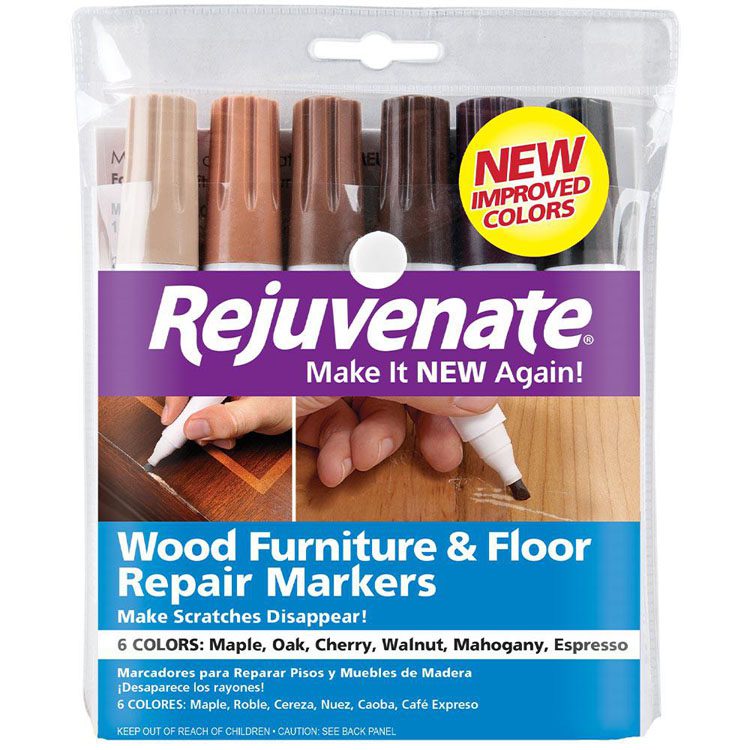 6. Repair Markers
This is as close to magic as we'll ever get. For example, say you have a beautiful piece of wood furniture that gets a scratch. It's not a scratch that'll send you to the scrapyard but it's not pretty either. Here's where repair markers come in. Simply choose the shade that best matches your wood and color in the mark. It'll look like it was never there.
When coloring in a scratch, go layer by layer. If you panic and pile the ink on too thickly, it can make the color darker than you need, creating a whole new problem. So start with one layer and add more if you need it. If you're on the fence between two shades, go with the lighter color first. Then you can go a shade darker if you wish.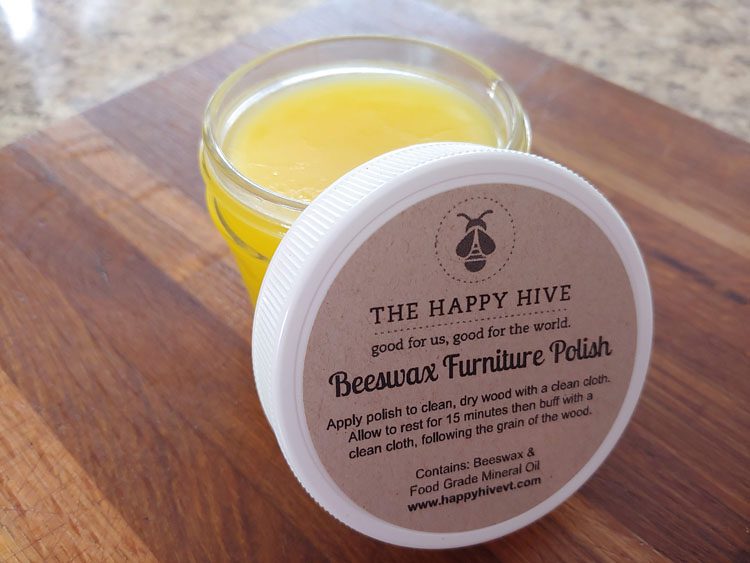 7. Beeswax Polish
Once you've cleaned your furniture, use some of this non-toxic, natural formula to make it shine. It's the final step to making a wood table or chair look like new. It also boosts the longevity of your furniture and protects it from aging too fast. You can apply this with a microfiber cloth for a smooth, flawless finish.
---
Are you are on a roll and ready for more organization tips? Check out these cute ideas for organization stations. And don't forget to follow us on Instagram, Facebook and Pinterest for your daily dose of farmhouse inspiration!