Our Favorite Furniture Makeovers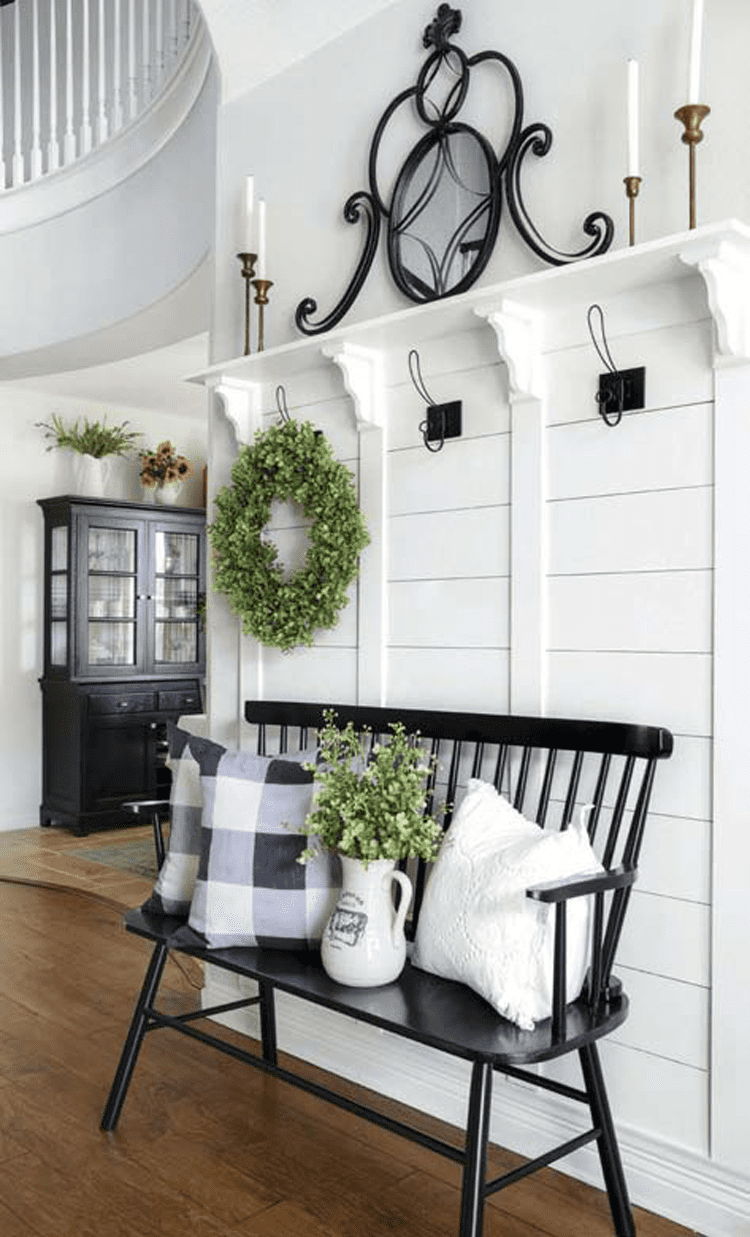 Image by Chad Mellon
Let's face it, every now and then, furniture needs a refresh. But sometimes what refreshes our furniture empties our wallets; thus, DIY comes in to save the day! Furniture makeovers and reupholstery projects are a favorite in the DIY community, chiefly because of their unique ability to combine frugality with beauty.
We looked around the internet to find our favorite furniture makeovers. Some are subtle changes and others will make you do a double-take. Have fun and feel inspired!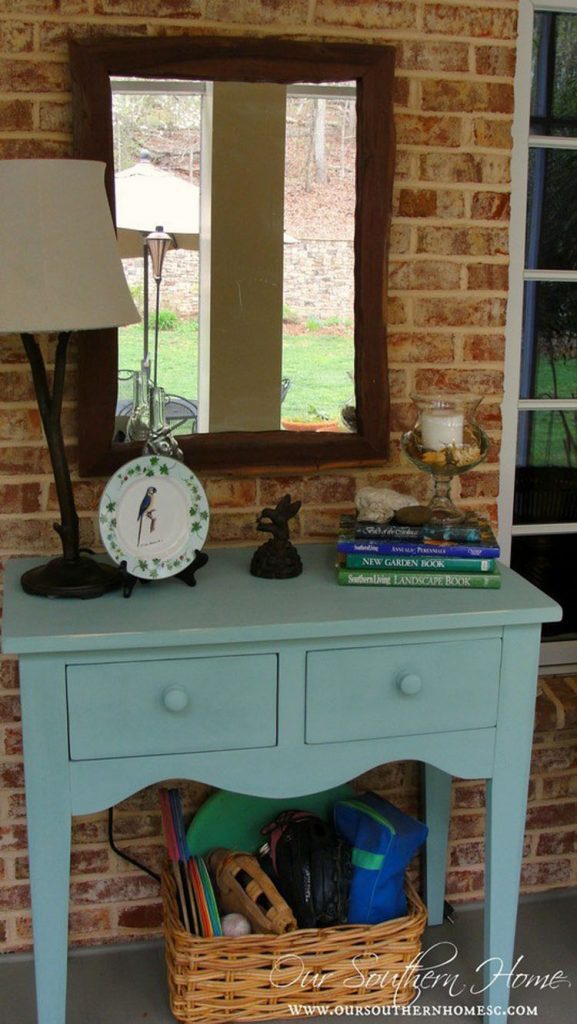 Stencil Touch-Up
Maybe your side table already has the perfect color, but it's lacking that wow factor. Put less than an hour aside to complete this simple DIY project from Christy at Our Southern Home. It's so little work for absolutely gorgeous results.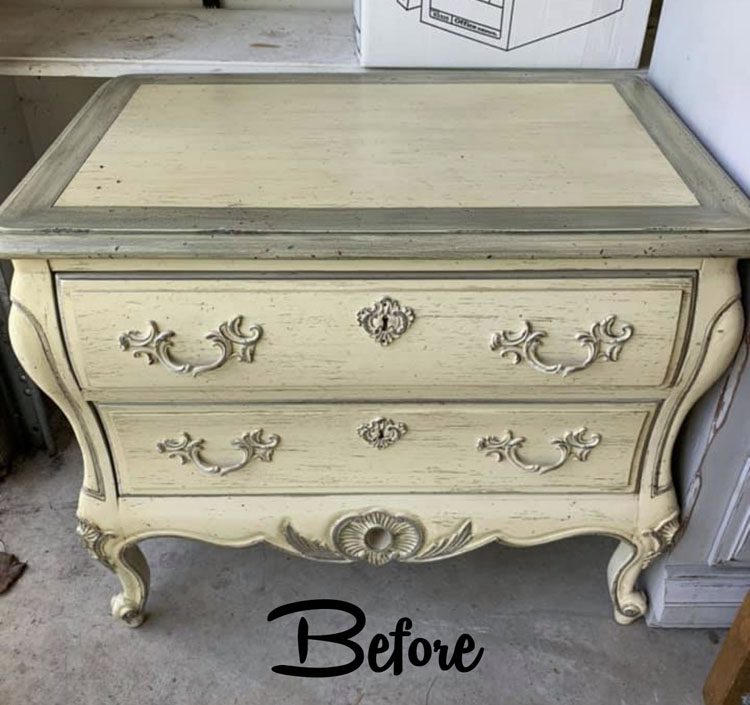 Restyled and Renewed
Our sister magazine, Flea Market Decor, recently interviewed CeCe Hunt, owner and artist of CeCe Restyled. CeCe takes outdated furniture and transforms them into statement pieces bursting with personality. She spins modern and classic techniques into one-of-a-kind creations that look straight out of a fairytale. Read her story and see more of her projects here!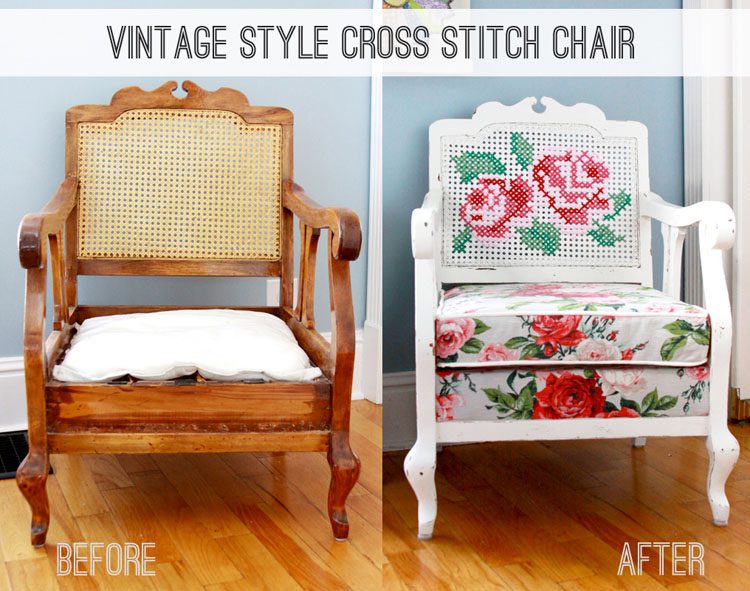 Cross-Stitch Crossover
Here's a chair DIY we've never seen before! If you have an outdated chair like this one, take advantage of the cane webbing. After a fresh coat of paint (which you can distress for extra vintage vibes), grab some yarn and cross-stitch your favorite pattern. This chair's story is from Bev at Flamingo Toes.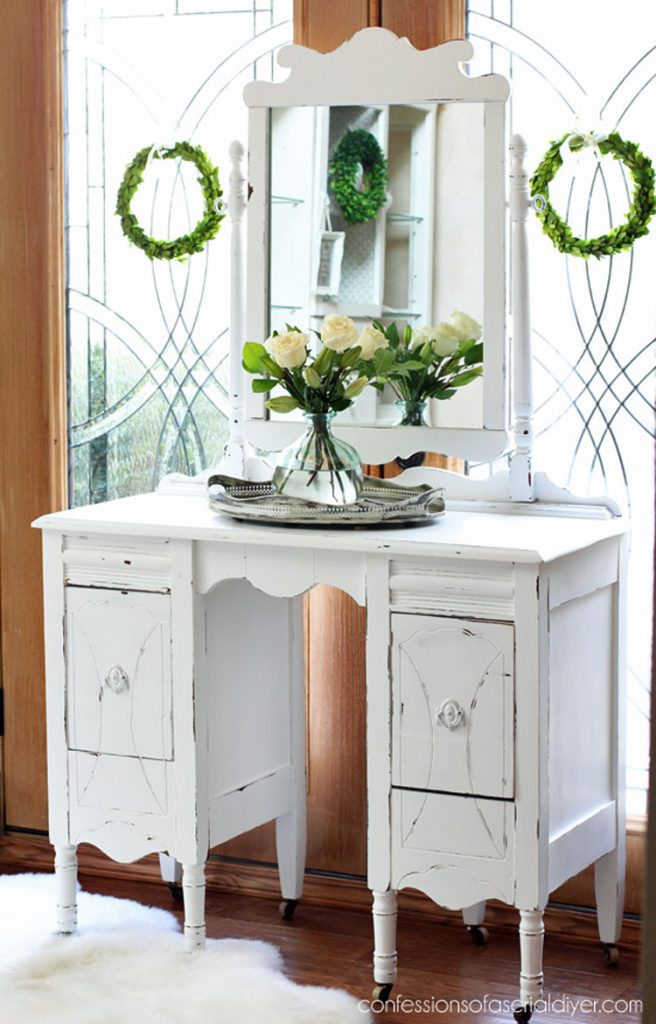 Antique Glow-Up
It has wheels and great storage compartments—all it needed was some antique glamour. This DIY project is the simplest yet; all it requires is time, paint and some sandpaper to create that 'distressed' look. No rulers, no scissors, no sketches. Follow Christy at Confessions of a Serial Do-it-Yourselfer to see the journey from start to finish.
Boring to Beautiful
This DIY tutorial from Jen Crider's book, Amazing Furniture Makeovers: Easy DIY Projects to Transform Thrifted Finds into Beautiful Custom Pieces, demonstrates how easy it can be to breathe new life into an old chair. Follow the step-by-step instructions to take your favorite chair from outdated to farmhouse fresh.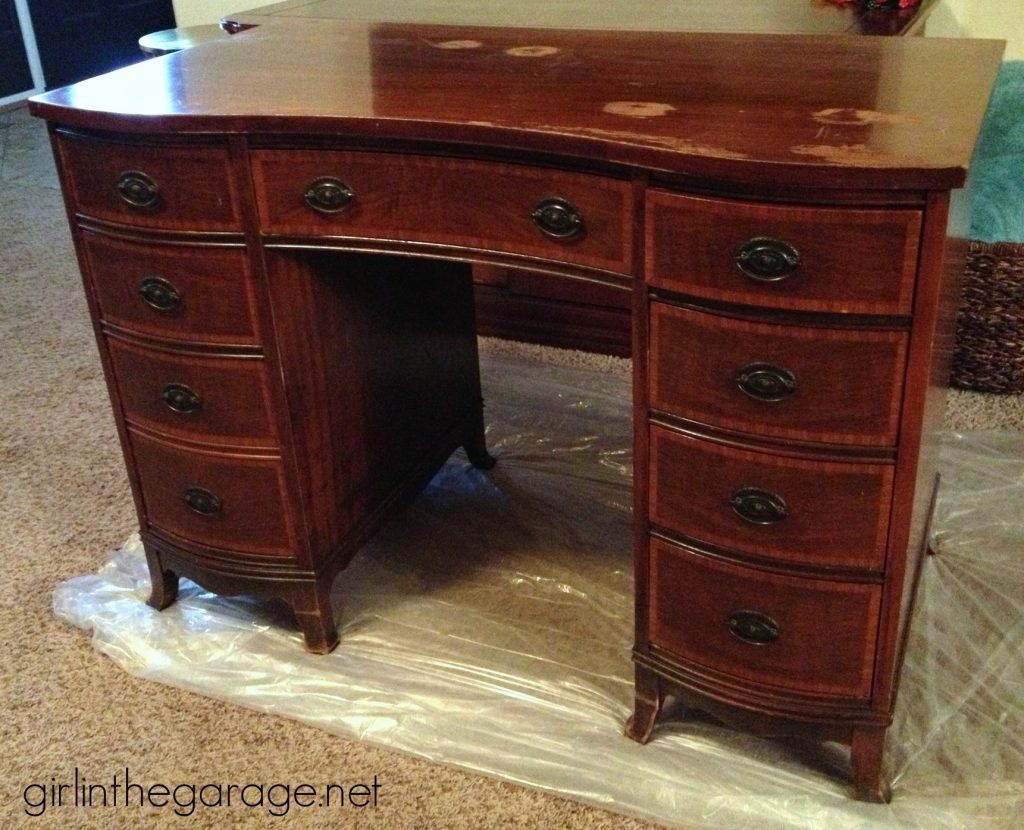 Mod Podge Mania
The simple ingredients for this masterpiece: paint, Mod Podge and scrapbook paper. That's right, you can recreate this look with supplies from your craft drawer! This look is a chic way to add personality to any room. Find out how it's done with Jen from Girl in the Garage.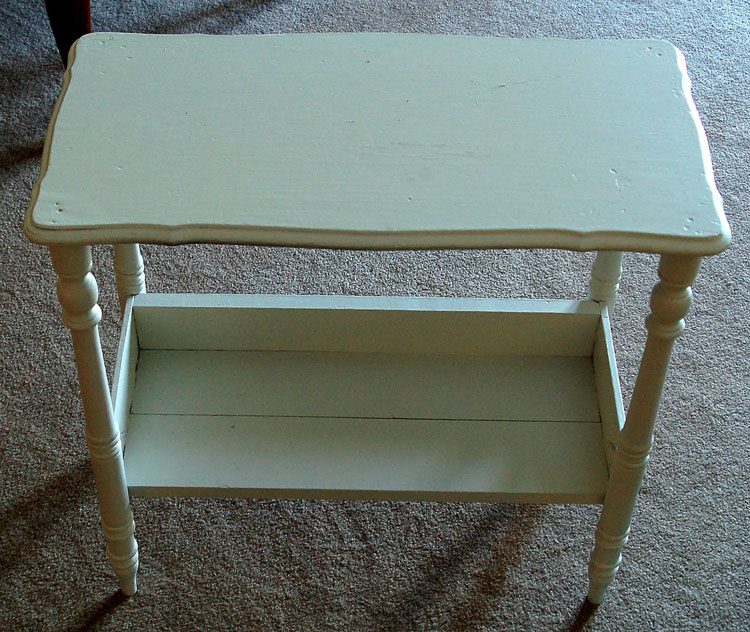 Musical Makeover
They say music has an extraordinary influence over our emotions. Different melodies can encourage, excite or calm us. If music has touched your life in a big way, why not incorporate it into your everyday furniture? This look is not only adorable, but it's a fun way to show off your favorite tunes. Find out how Marian did this at Miss Mustard Seed.
---
Find out if you should reupholster you sofa or buy new. Of course, don't forget to follow us on Instagram, Facebook and Pinterest to get your daily dose of farmhouse inspiration!