A Cozy Connecticut Home Spices It Up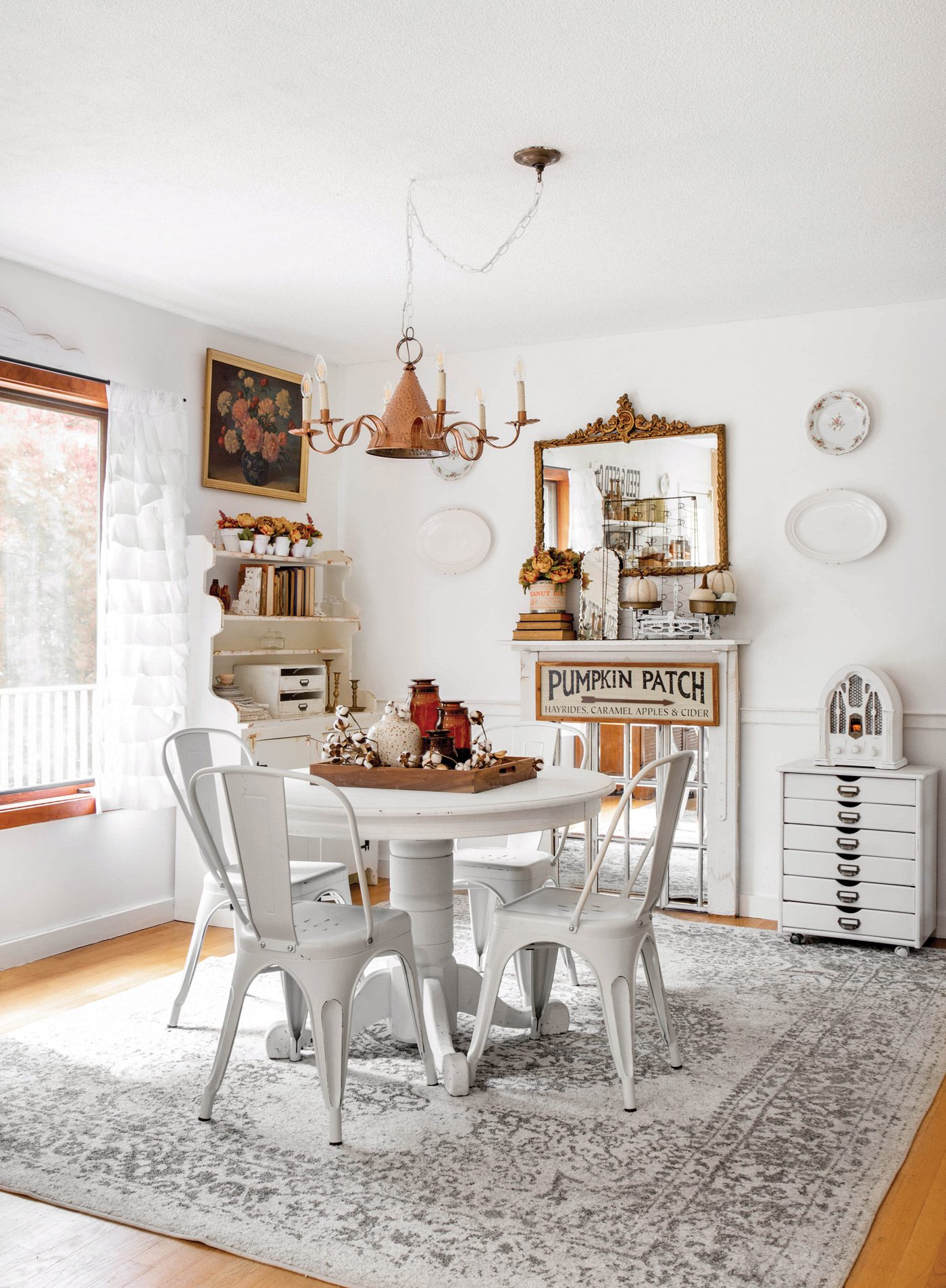 Filled with vintage collectibles and family heirlooms, this home brings the outside in with seasonal décor and a renewed color palette.
It's that time of year, when the wind picks up and sends yellow, orange and red leaves twirling through the air. And when the world outside is filled with such vibrant color, why not bring some of that colorful cheer indoors?
That's exactly how Ambyr Domonell, of @3honeysuckleway, emulates the season in her cozy Connecticut home. Using dramatic tones of burnt orange and red and fall-inspired patterns, she transforms her vintage arrangements into displays fit for autumn in a few simple steps.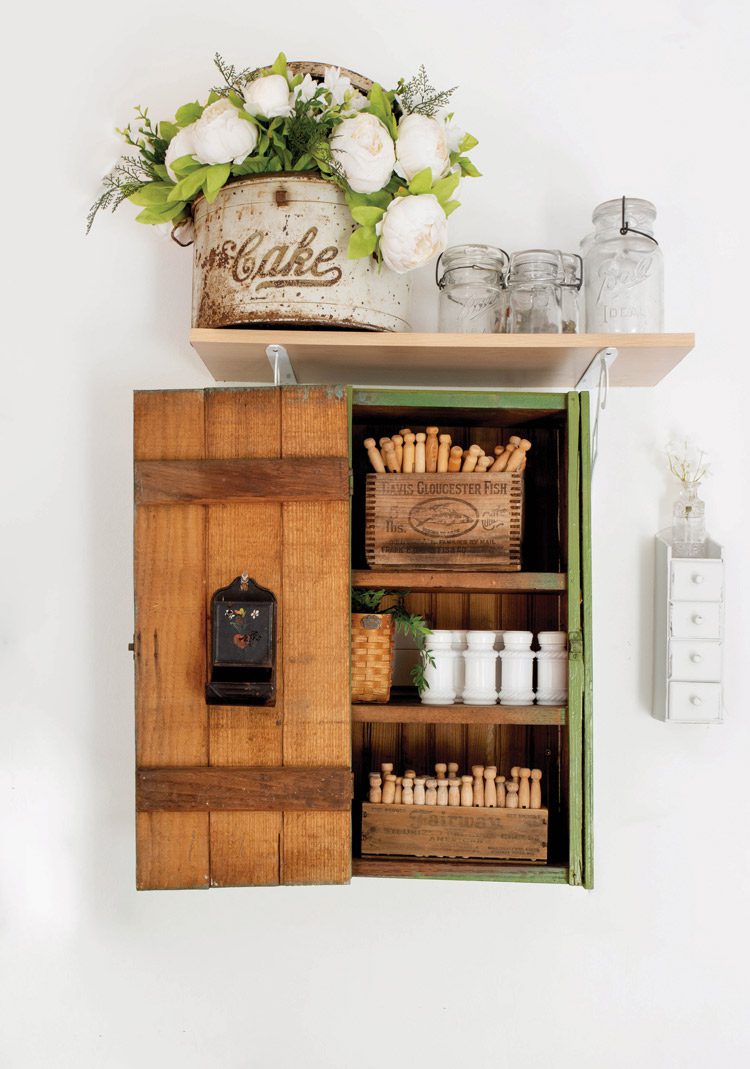 Ambyr's white-on-white aesthetic—and a sprinkling of vintage décor—creates a calm environment to host family gatherings and celebrations. But she strikes a balance by using warmer brown, copper and tan tones throughout—especially in the fall.
"Decorating for the fall is easy when you collect vintage, because a lot of your items are in that color range," she says. Brass jars, woven baskets and vintage books, among others, introduce darker tones and new textures.
Swapping out smaller décor pieces to reflect the season is one of the Ambyr's favorite tricks because it transforms the home without breaking the bank. Orange dish towels and decorative signs are likely a dollar each, and they add just enough character to signal a change is coming.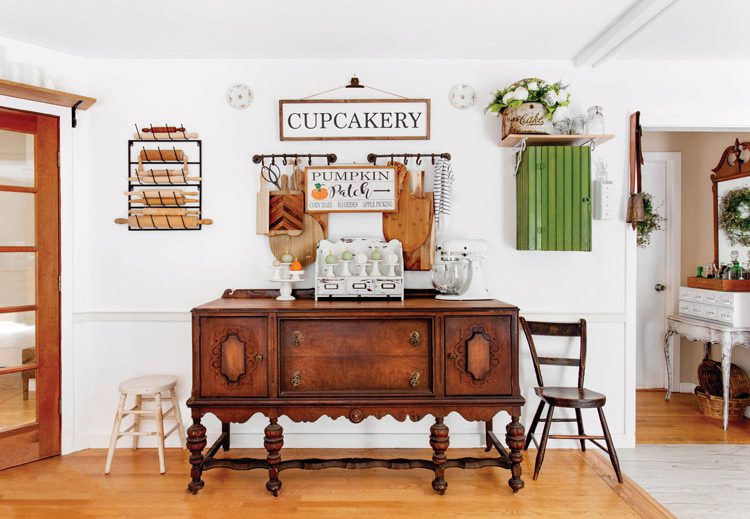 Another small, but significant change arrives when Ambyr replaces her pink peony china plates with burnt orange or brown ones. Similarly, she refreshes her cozy Connecticut home with burnt orange and red flowers for the fall.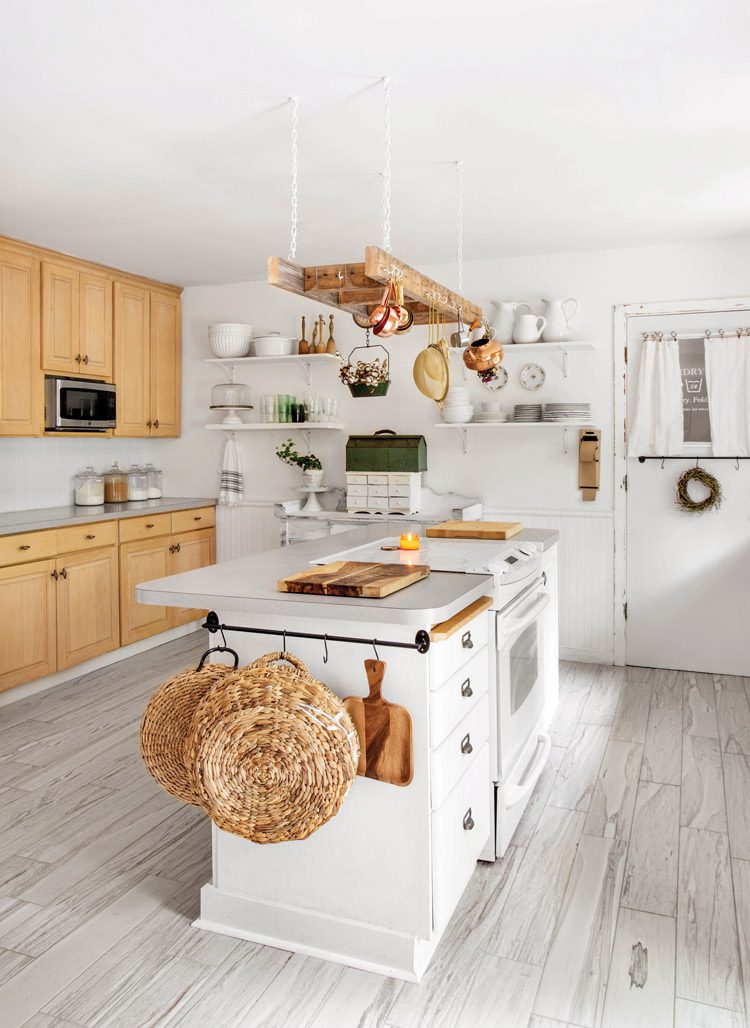 She loves bringing a touch of the outdoors in with florals—emphasis on a touch. Ambyr doesn't like to use too many orange pumpkins because they take away from everything else. "Instead, I prefer white pumpkins, or crocheted, fabric pumpkins."
When Ambyr and her husband, Justin, moved into their home three years ago, they had big dreams. In fact, it had been the first of a dozen houses that the couple looked at together, but it was the one that she just couldn't resist.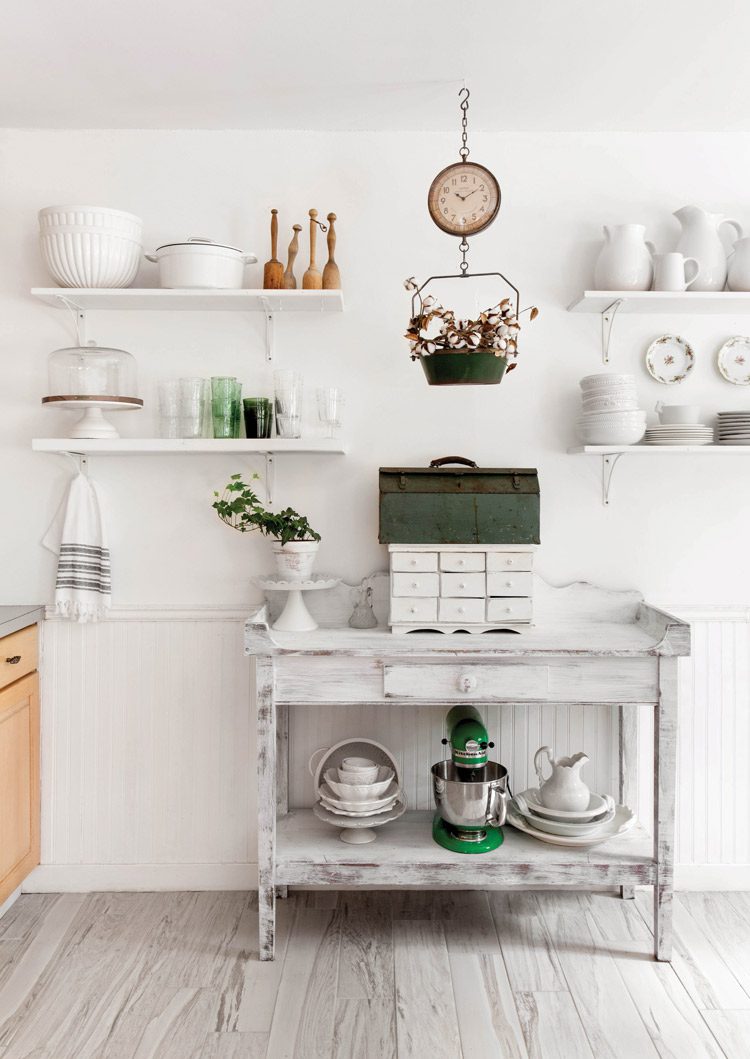 "I felt like the house had a lot of potential, a lot of character to offer," Ambyr says. "I walked in and thought, this is our home." And the couple has certainly made it their own, with a few major renovations including an open floor plan.
In addition, the pair painted the walls white and introduced shiplap. "I like having white walls, and incorporating color on top," she explains. "It makes all of my antique and vintage pieces pop, and those are the items that I really want everyone to see and enjoy."
A Collected and Cozy Connecticut Home
Picture frames and mirrors, shelves and hooks stand out against the crisp white walls and draw attention to smaller pieces of décor such as china plates, candlesticks and glass jars filled with flowers.
Ambyr's fascination with antiques and heirlooms began at an early age. As a child, she was always redecorating her bedroom with the help of her grandmother, who would take her to various garage and yard sales to hunt for treasures.
She started her own collection at 16, and it continues to grow to this day because she is not one to back down from a challenge or turn away from a distressed or damaged item. That is exactly why her home is filled with unique and one-of-a-kind gems.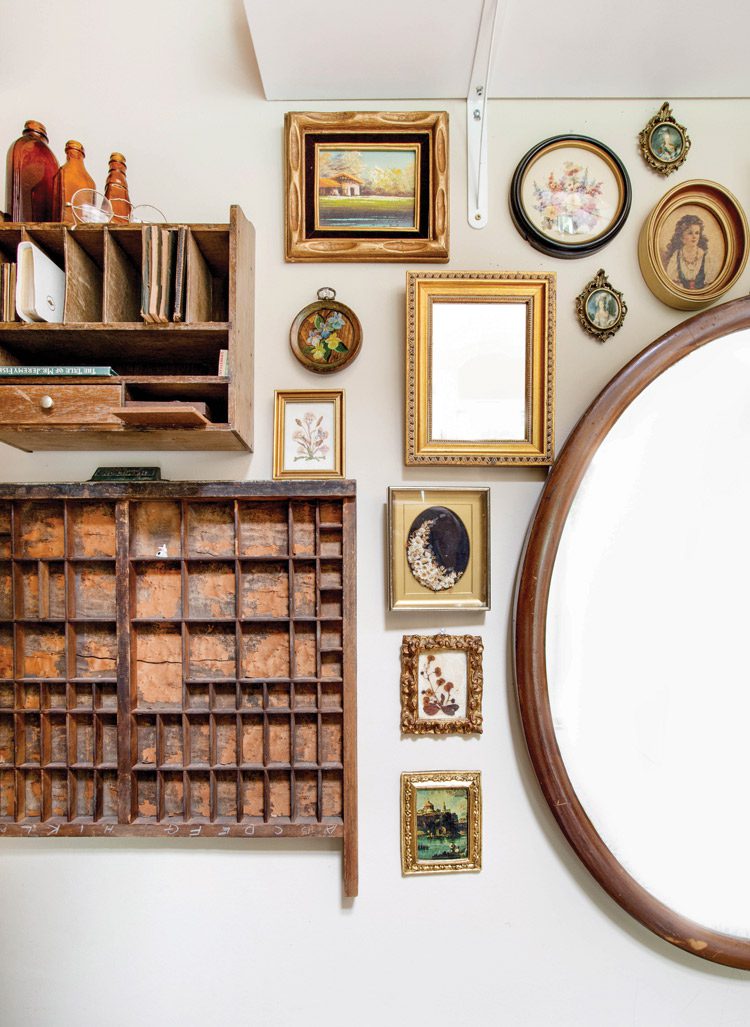 "You know the saying, 'you can't polish a turd?'" Ambyr asks. "Well, I think that's totally wrong. When I look at something old, I'm already putting it back together in my head."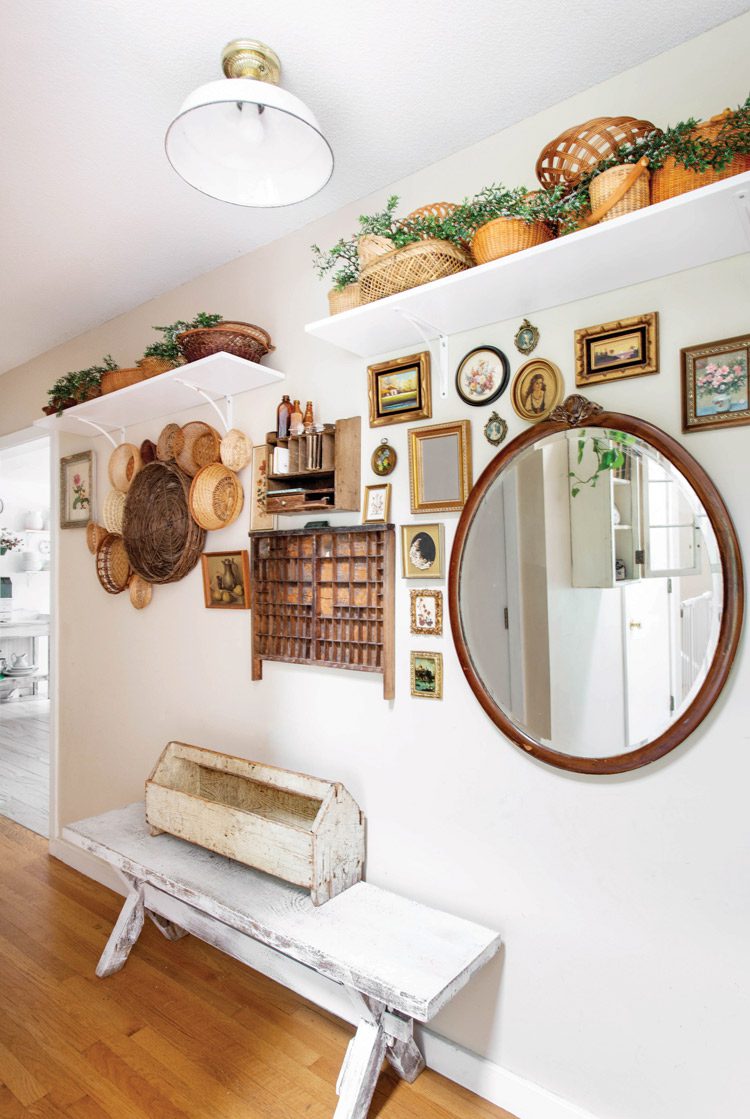 Whether thrifting or shopping at her local Hobby Lobby, she approaches the task with creativity and zeal. Many of the items that she brings home need a good cleaning or a fresh coat of paint. Even brand new items might need a little DIY magic to fit with the theme of the home.
But it's those old, overlooked items that shine the brightest in the home.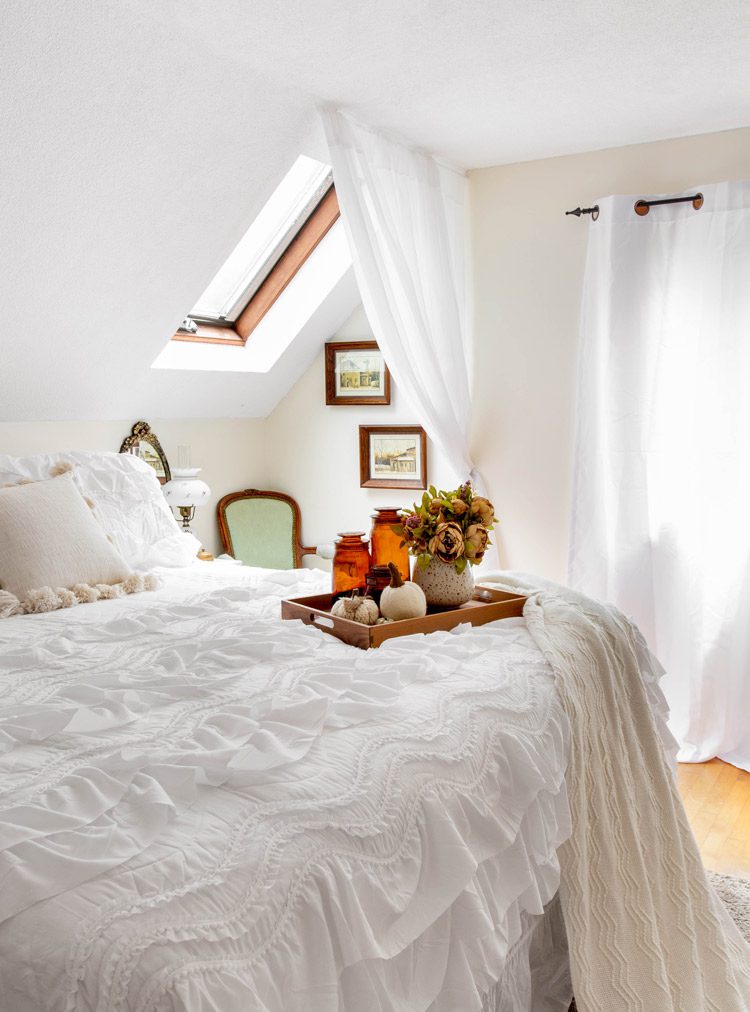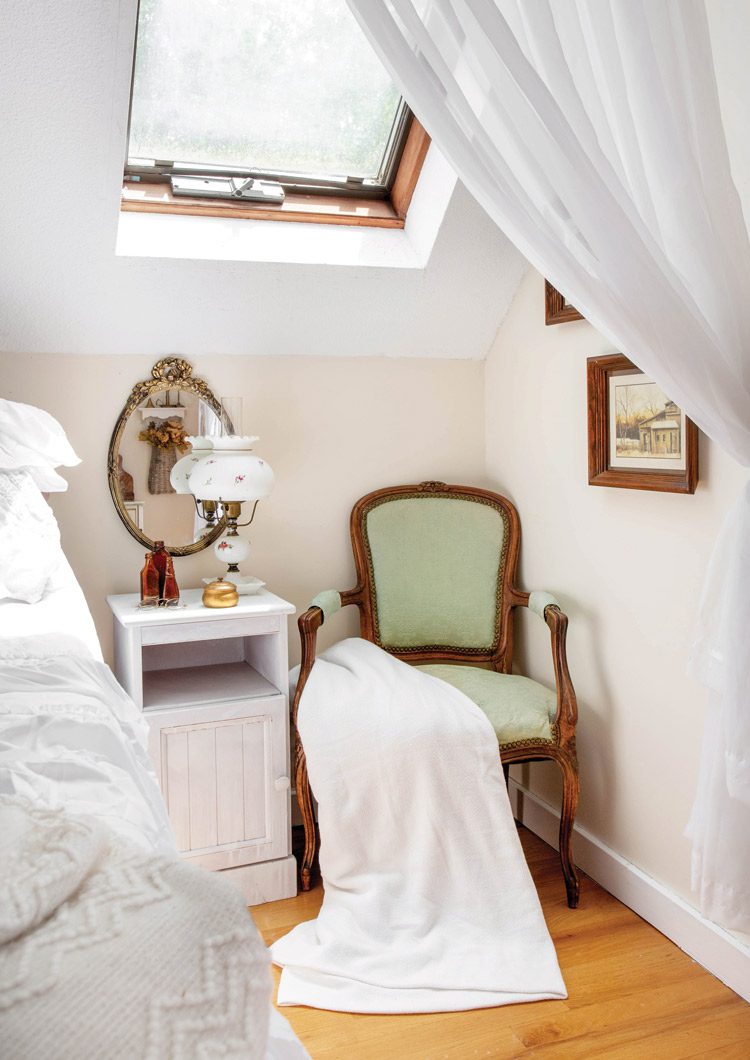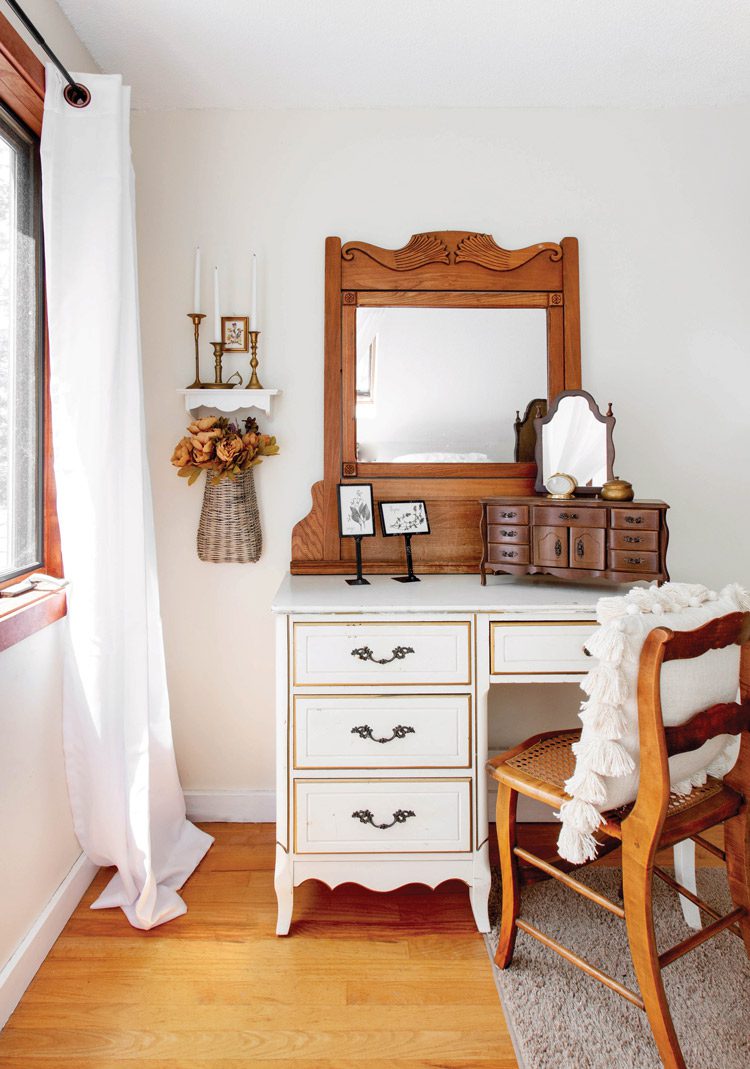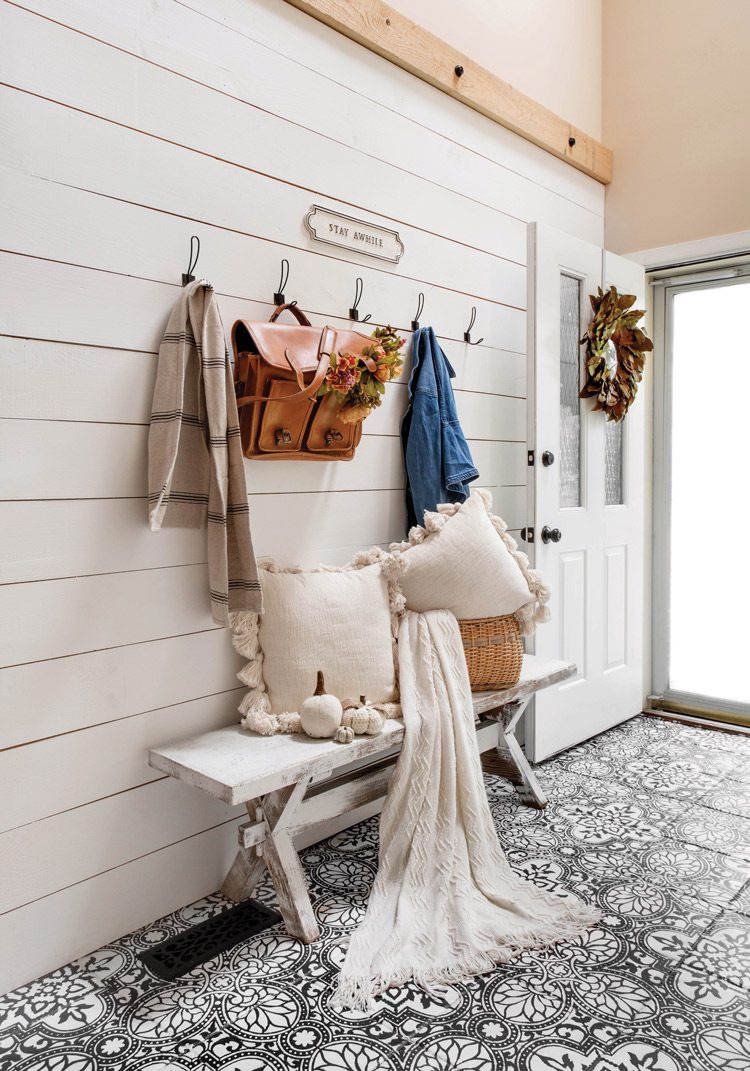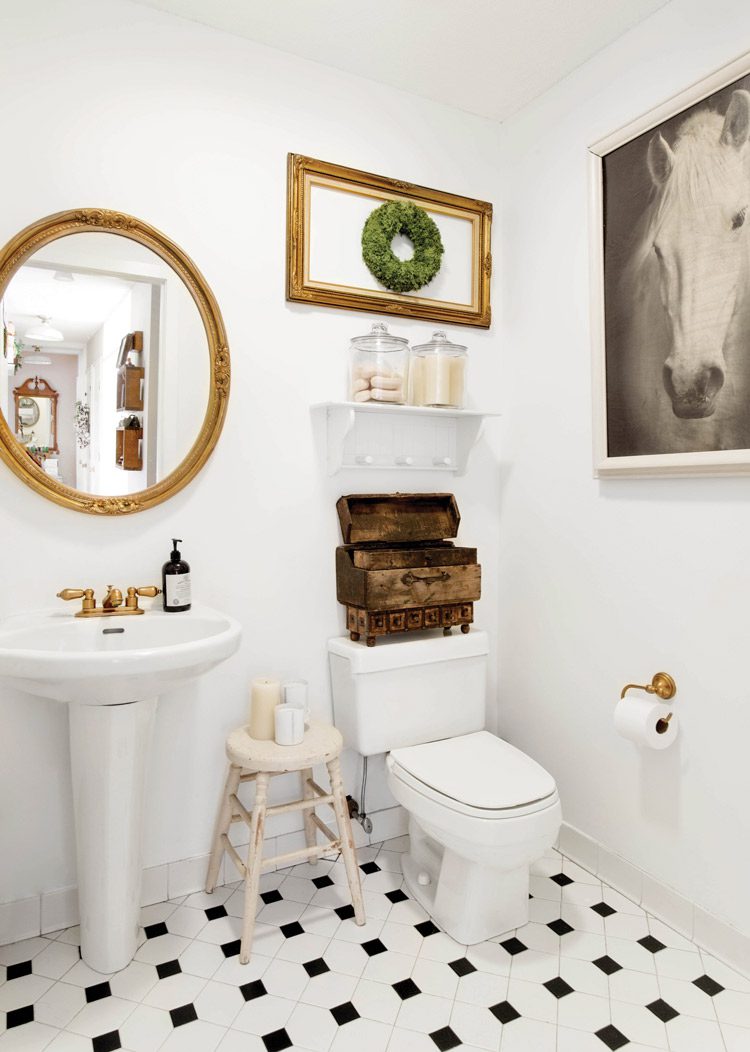 ---
If you love the the style of this cozy Connecticut home and want to embrace the fall in your own home, find more inspiration by reading Neutral Fall Decor for Your Farmhouse and Rustic Fall Decor For Farmhouse Style. Of course, don't forget to follow us on Instagram, Facebook and Pinterest to get your daily dose of farmhouse inspiration!