A Wonderful Wood Paneled Farmhouse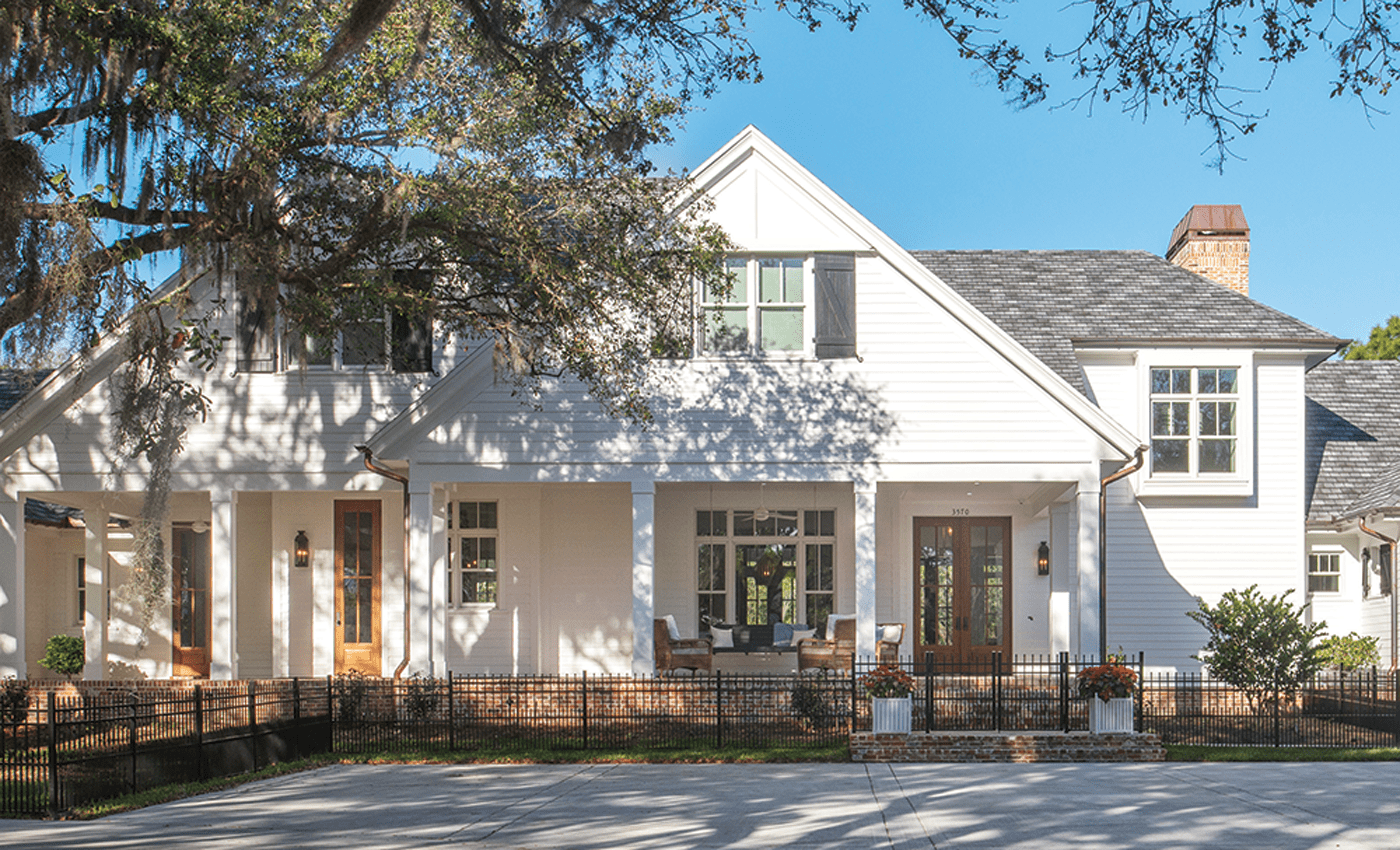 Florida homeowner Kelly Simmons designed her wood paneled farmhouse to mimic the floor plan of the "Something's Gotta Give" farmhouse. For those who love timeless interiors, the 2003 blockbuster "Something's Gotta Give" is more than just another romantic comedy. It's also a major source of inspiration.
To do this, she collaborated with Chris Buffalo, owner of Buffalo Lumber Company, a wood paneling company. "Kelly was the vision person," Chris says. "She knew what she wanted pretty clearly."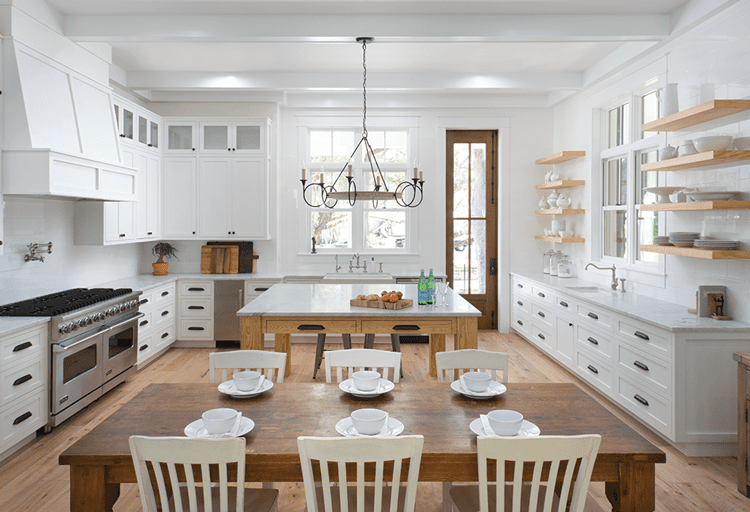 Classic But Casual
"[Kelly] came to us wanting something that looked like what Joanna Gaines ended up with, only on a much larger scale," Chris says.
"Joanna Gaines refinished (cleaned, prepped and painted) 300 square feet of older wood for an accent. Kelly wanted to do that look throughout the entire house."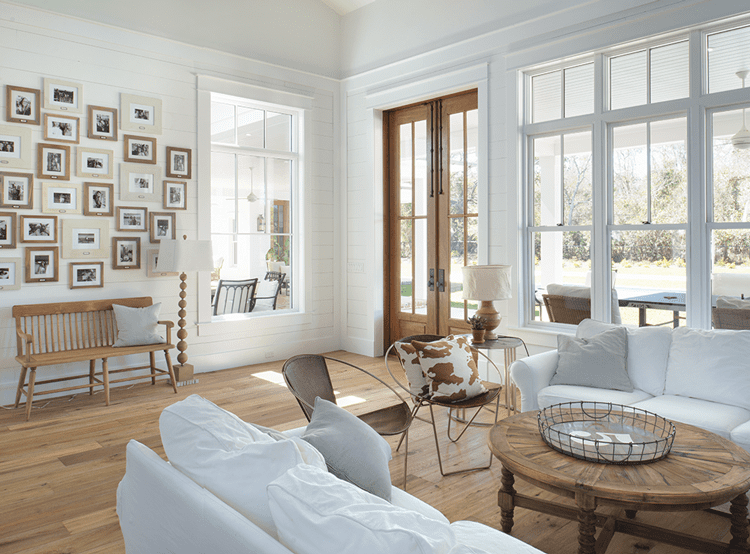 Inside The Wood Paneled Farmhouse
But bringing this vision to life meant more than just applying Joanna Gaines' model throughout the home. "Kelly had over 9,000 square feet she wanted to do, and it was not going to be realistic for her contractor to try to reclaim and finish that much wood," Chris says.
Instead of reclaiming the wood, the company needed to acquire fresh wood for the project. But rather than shaving a step off of the process, this actually introduced an additional layer of complexity.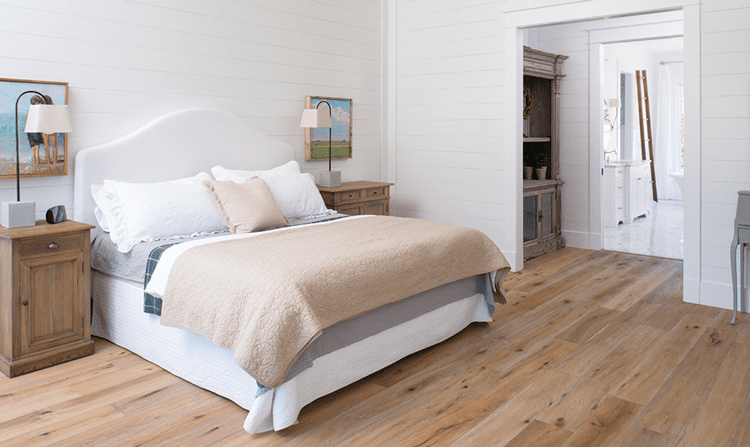 Pitch Bleed Processing
"When you are refinishing old wood, you don't have to worry about ambient humidity levels because the wood has already adjusted," Chris says. "You can just clean it, prep it and finish it." In contrast, "if your project requires new wood on the interior of a home, you will want to understand the pitch bleed before making decisions."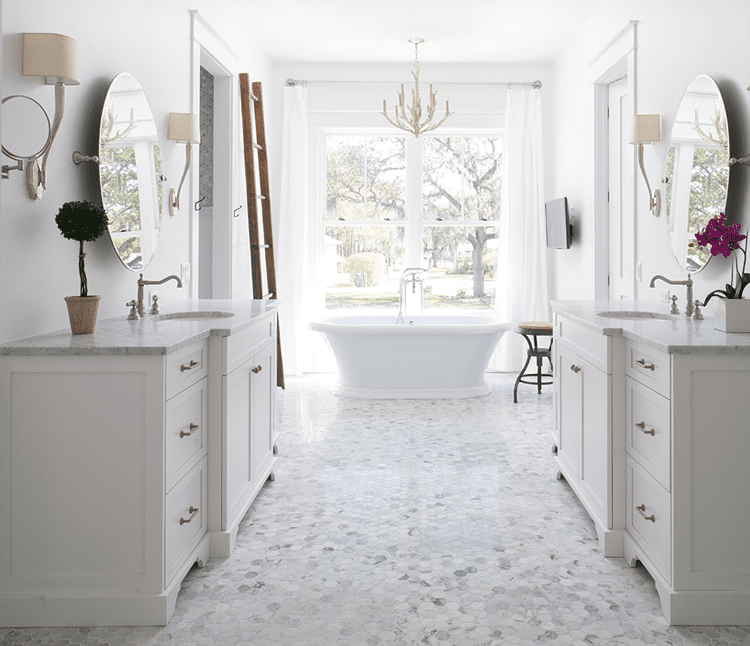 Pitch bleed is what happens when "unfinished (new) wood is installed on the interior and then painted over." As Chris explains, because of climate controls in today's homes, pitch bleed is inevitable. "The only way to avoid this is to shellac prime every single knot on every single board," he says.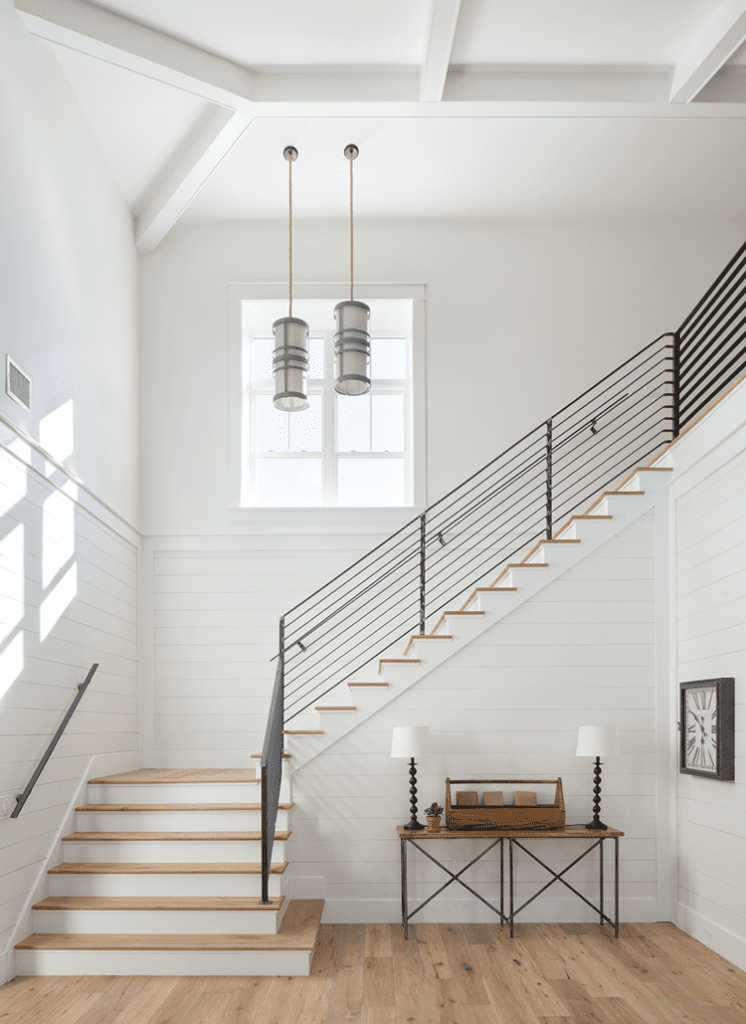 Of course, priming the wood is bound to change its appearance. So, if you're completing this project for your own wood paneled farmhouse, you'll want to evaluate the wood at each stage of painting, to make sure its distinctive character is still showing through. And that really comes down to preference.
"My part," Chris says, "was coming to understand the delicate balance between rustic charm and the finished look that would give [Kelly] the feeling she was after."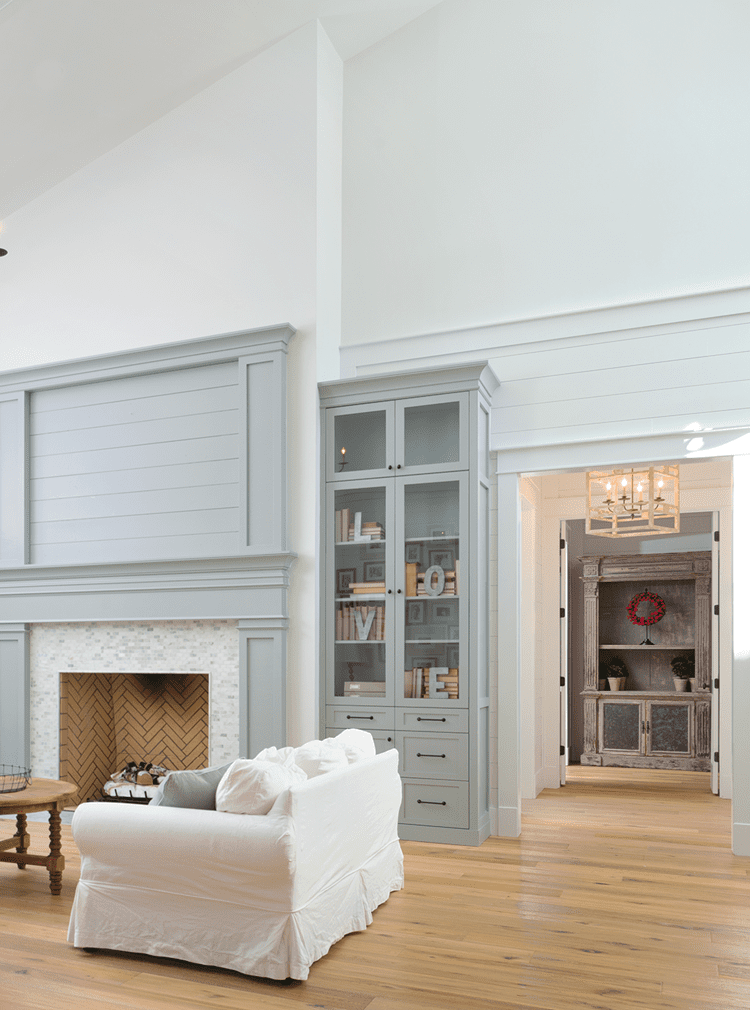 Invisible Installation
It was also important to maintain that "delicate balance" when installing the wood walling. "Kelly did not want to see the actual nails used to secure the paneling," Chris says. So the team got resourceful. "Instead of shiplap, we used a tongue-and-groove pattern with what we call a micro-bevel," Chris explains.
The micro-bevel "allowed her installer to hide the nails and still achieve the accent lines of a shiplap pattern." Again, Chris and his team needed to put in extra work to create the desired effect, but the results were well worth the effort.
"The wood paneling just transformed the whole house into something more casual, more farmhouse, more lived in and comfortable," Kelly says.
Chris feels the same way. "Wood is where the heart is," he says. "It's the most important decision on any project because it's the one we love. We make it the most visible because it creates feelings: warmth, belonging, splendor, pride, comfort. Wood makes a house a home!"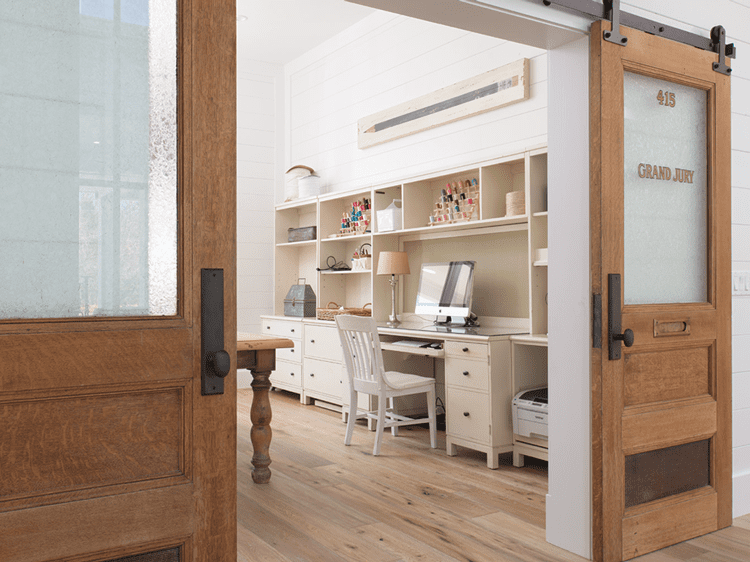 ---
Check out another beautiful farmhouse tour here! And of course, don't forget to follow us on Instagram, Facebook and Pinterest to get your daily dose of farmhouse inspiration!