Vintage Halloween Collectibles
When it comes to vintage holiday decorations, Christmas is a staple, but have you ever considered adding vintage Halloween collectibles to the mix of your fall decor? Instagrammer Suzanne Allie of @junkityfunkity30 has made her fall home into a display for vintage Halloween collectibles, and is sharing with us about the hunting and collecting process!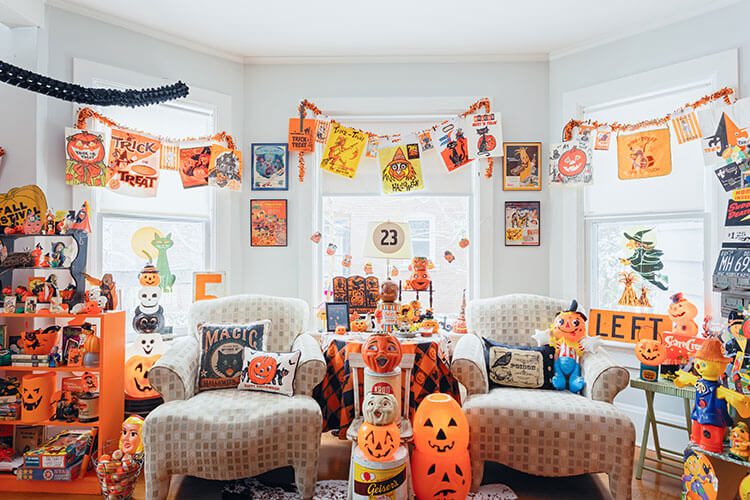 American Farmhouse Style: What got you started with vintage Halloween collectibles?
Suzanne: My love and passion for Halloween stems from the fact that my birthday is October 30th and my birthday parties as a child had Halloween themes and decorations. My mom is also a huge influencer! My very first Halloween collectible was a postcard I bought about 25 years ago for $40, which I thought was a HUGE amount of money for a piece of paper! I love the vintage imagery—more cute than scary.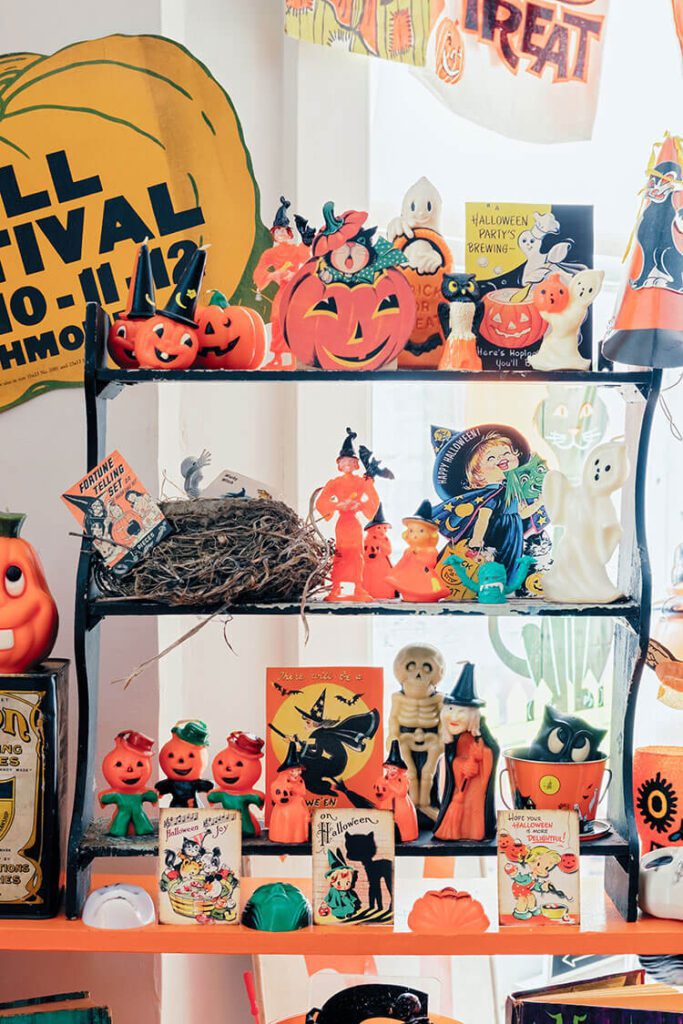 AFS: What time of year do you find the best pieces? Is it during the fall, or at a different time?
Suzanne: I honestly search the entire year for Halloween. Naturally, the best items can be found during September and October BUT the "deals" are in November and off-season months! My eyes are constantly searching for display pieces and anything black and orange to use in my decorating, too. Nothing vintage Halloween is off-limits!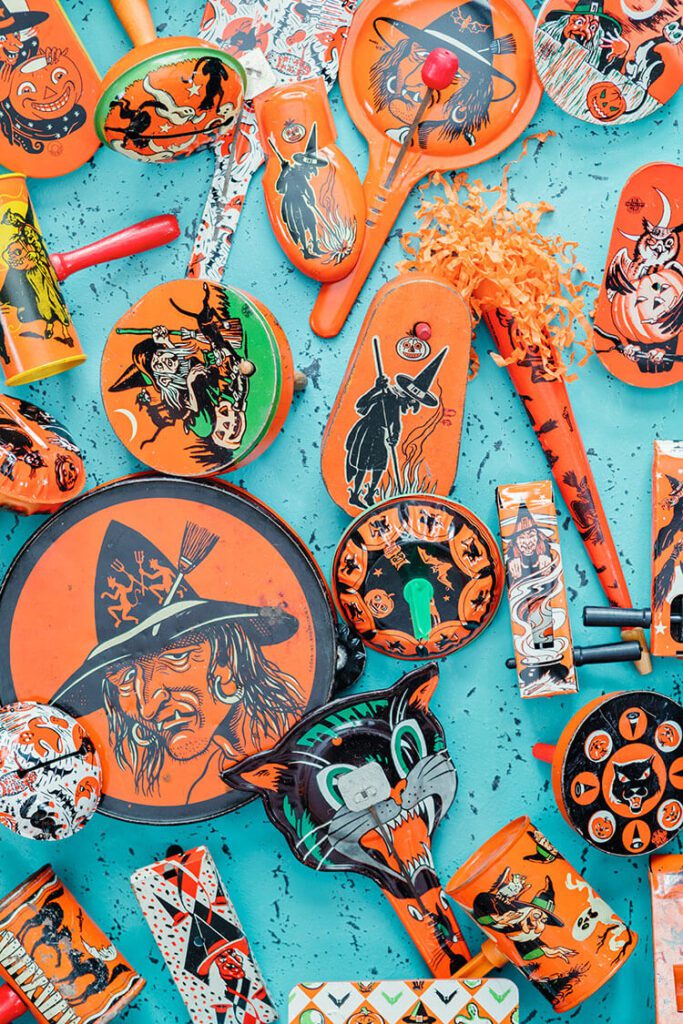 AFS: What's your favorite vintage Halloween collectible to find?
Suzanne: Currently, I'm into costume boxes from the '70s (with or without the costume and mask) and empty candy bar boxes. Both are hard to come by, as they were often tossed after use, but when you find them...LOOK OUT! I'm obsessed with them for their bright colors and graphics—you can't beat vintage graphics from the '50s-'70s.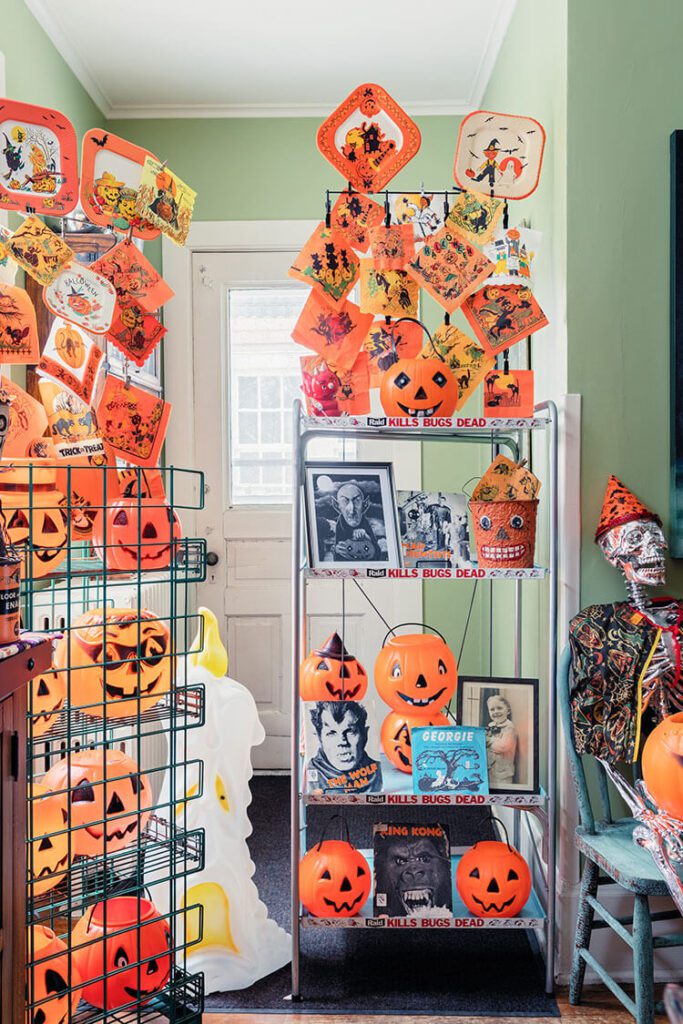 AFS: How much do you usually pay per piece for these pieces?
Suzanne: For a costume box—no more than $10. If there's a costume inside, maybe $15-20. For an empty candy bar box, it depends on how great the graphics are but no more than $20. In general, I try not to spend more than $25 on any one piece.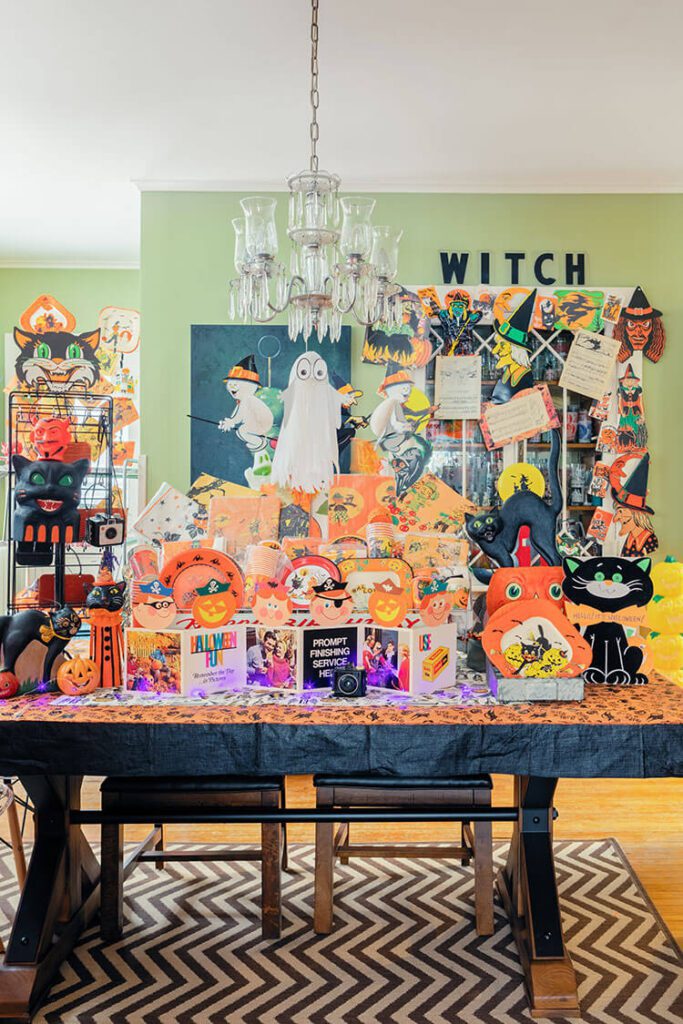 ---
Love Halloween? Check out these farmhouse-friendly DIY Halloween costumes! Of course, don't forget to follow us on Instagram, Facebook and Pinterest to get your daily dose of farmhouse inspiration!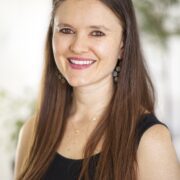 Victoria Van Vlear
Victoria is the editorial director of American Farmhouse Style. She shapes the editorial direction of the brand, both through the physical magazine and digitally on the brand's website and social media platforms. As a home décor enthusiast and DIYer herself, she knows what a little paint and patience can do for a room! Victoria is also a wife and mom to three little ones: two on earth and one in heaven. With any (not so spare) time, she devours book and dabbles in fiction writing. You can follow her on Instagram @victoriavanvlear