Tour This Montana Homestead House
Editor's Note: Today we have Alyson Dorr sharing with us a renovation she did on a Montana homestead house near her own home outside Glacier National Park. Alyson was one of our 2020 Brand Ambassador finalists.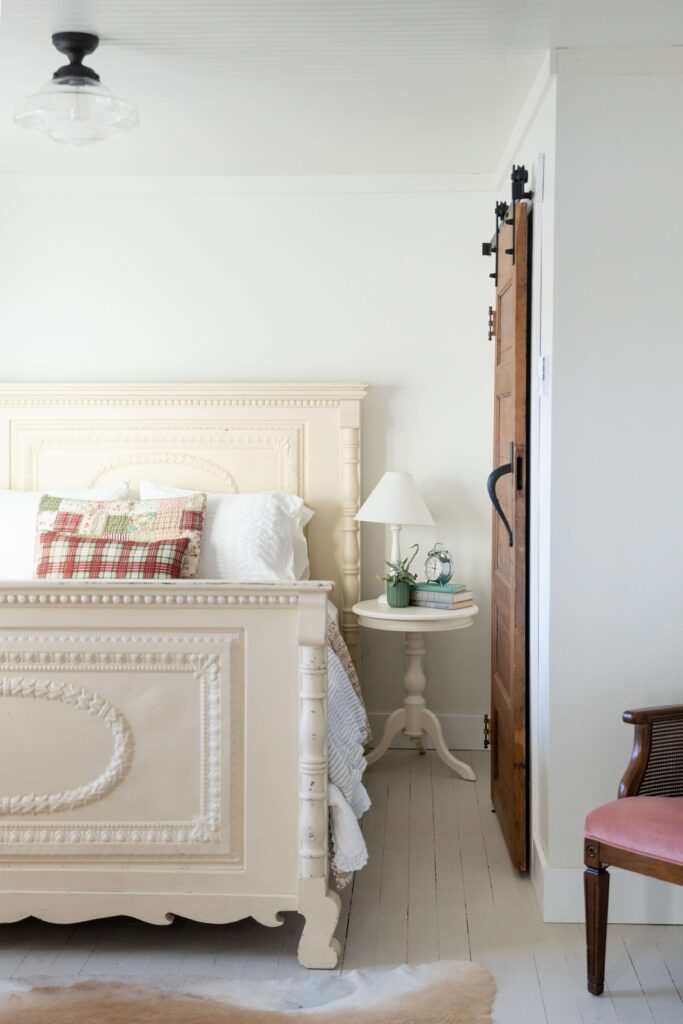 When we caught wind the neighbor was listing his house, it didn't take much discussion for my husband Casey and I to jump at the chance. The pastured four-acre parcel is now space for the horse we'd been promising our youngest daughter.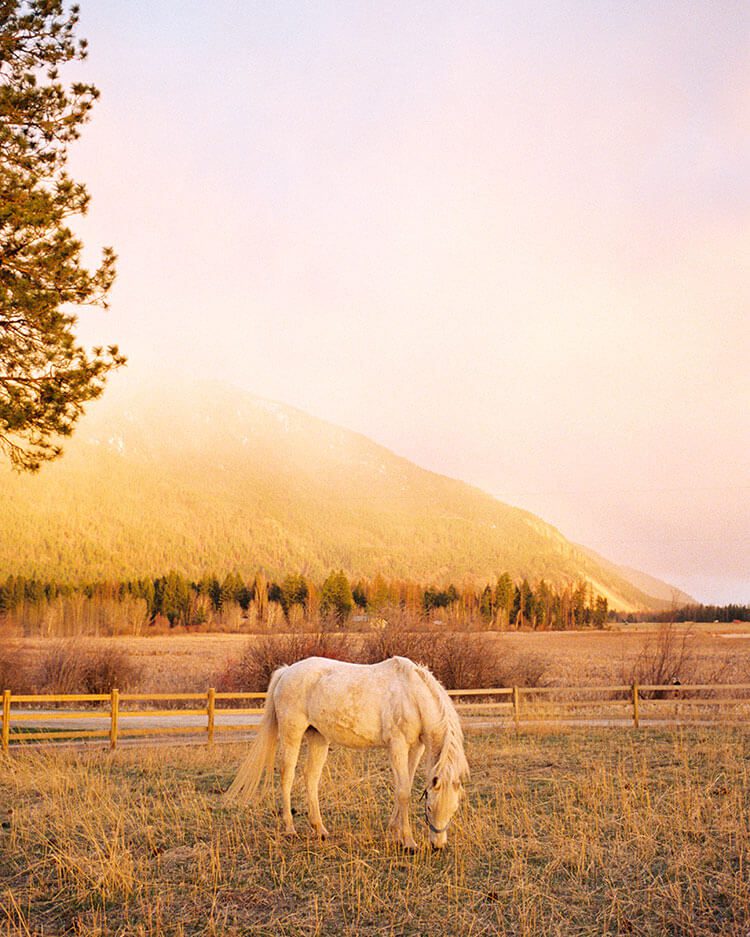 The wide-open views of the adjacent protected waterfowl area, nearby farmland and uninhibited mountain vistas are a spectacular setting. Plus, we really love the collection of towering Ponderosa Pine trees clustered around the south end of the property. We cringed at the thought someone might cut them down.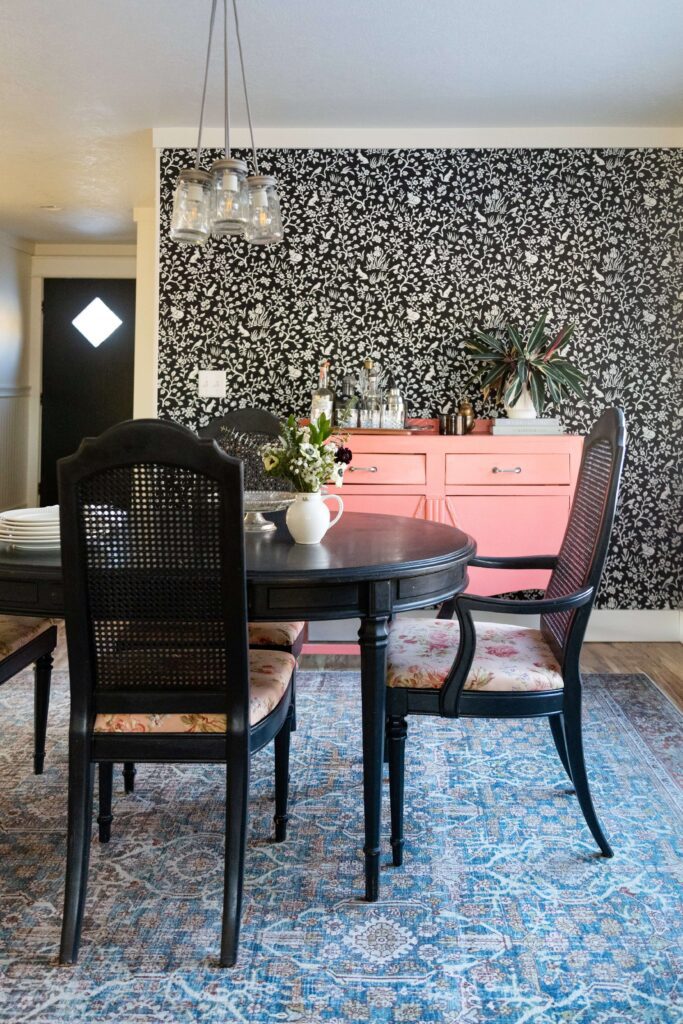 While the land is lovely, the little house itself seemed uninspired and outdated. A simple, small structure, we figured we would slap some fresh paint on the walls and rent it out as a vacation home. Then we could save up the resources to really renovate or rebuild.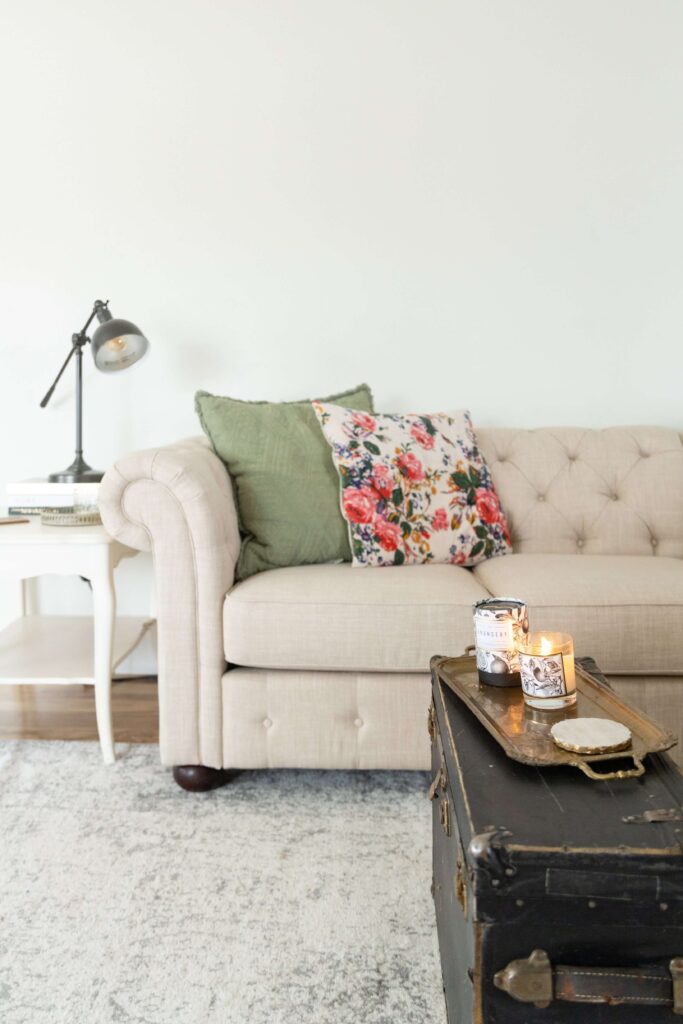 Montana Homestead House Vision
Armed with a small DIY budget for our newly-acquired fixer upper, the Montana Homestead House, we collected the keys from our neighbor. As he walked us through the house, the same place his mom and dad had lived, and his grandparents and great-grandparents before that, he surprised us with fascinating news.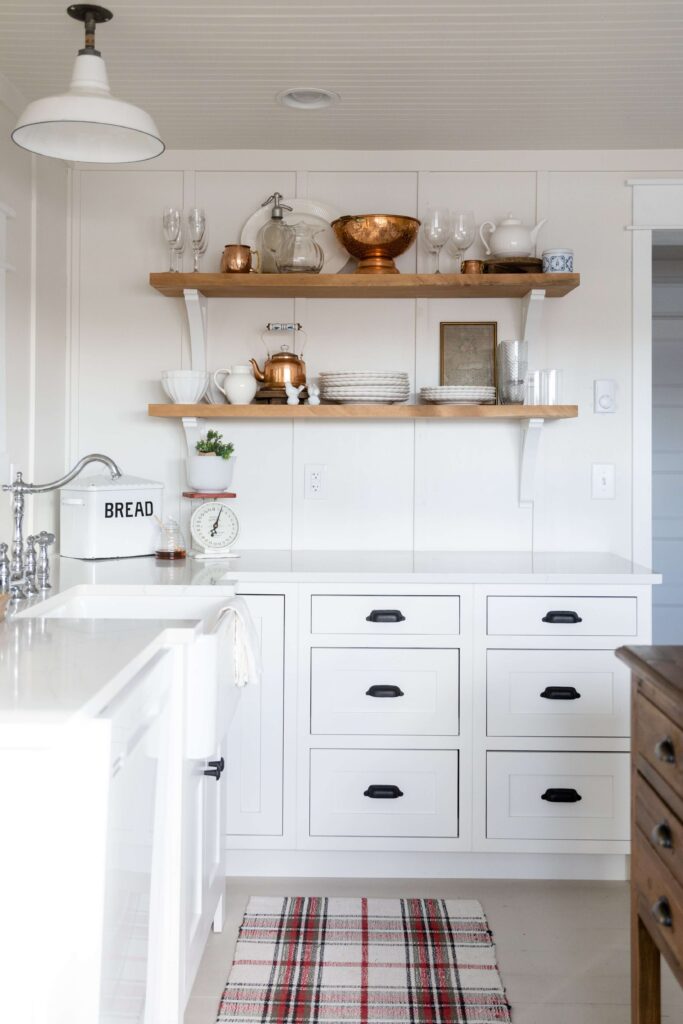 The building was the original homestead cabin built in the 1800s and remodeled a number of times. It also had a mid-century addition that doubled the square footage. He had never seen the log cabin walls, but supposedly the primary bedroom now occupied the space. That got us thinking and dreaming about what was under all that drywall and tile!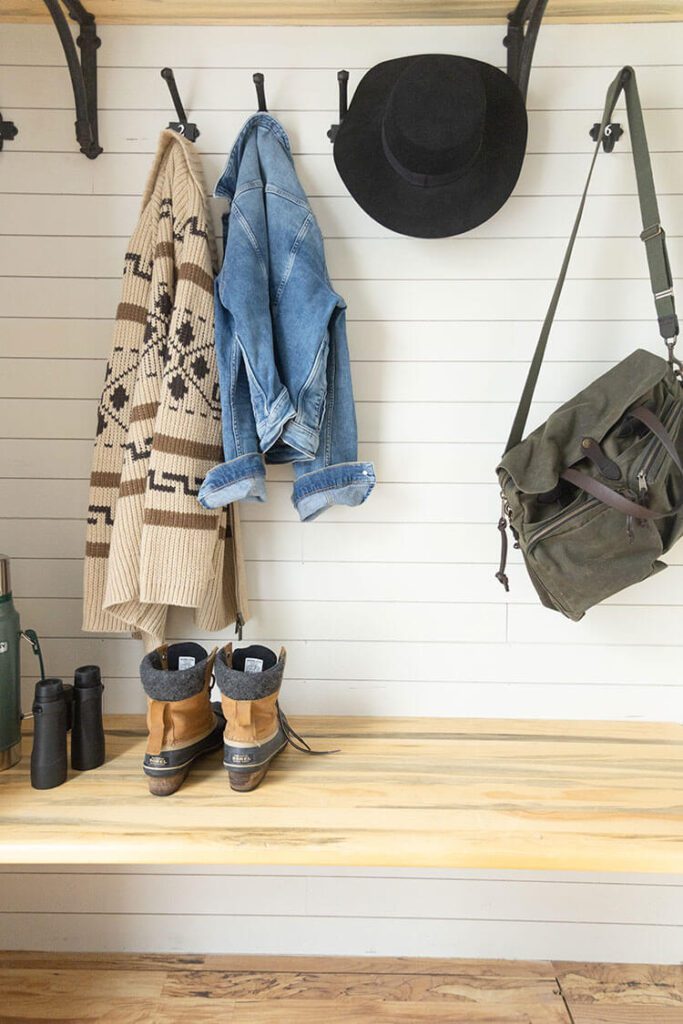 Renovation or Excavation?
In the end, safety issues meant we had to renovate the house beyond our original scope. Once we began to un-renovate areas of the house, it revealed hidden pieces of its past. Finding those log walls required removing six layers of remodeling efforts! Under plaster and drywall, we found layers of wall board, board and batten, shiplap, Victorian-era wallpaper, and finally, rough-hewn logs. The ceiling and floors were a similar situation.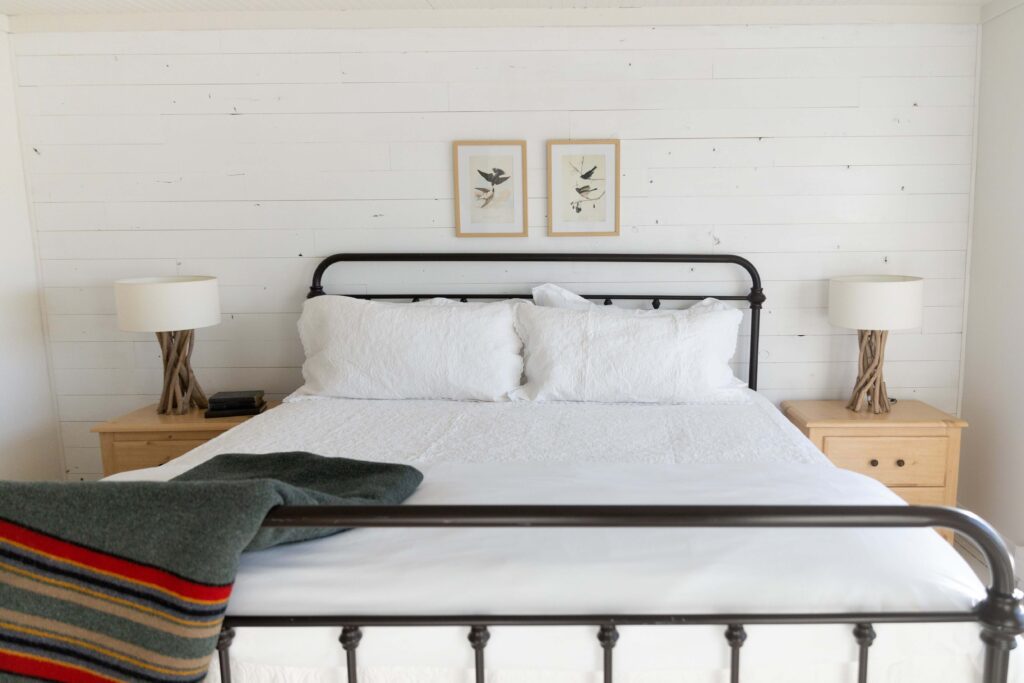 The house regained square feet as we tore up carpet and linoleum and plywood stacked on top of the old pine floors. In the second bedroom, excavation revealed an old enclosed porch. We found beadboard ceilings and more painted wood floors.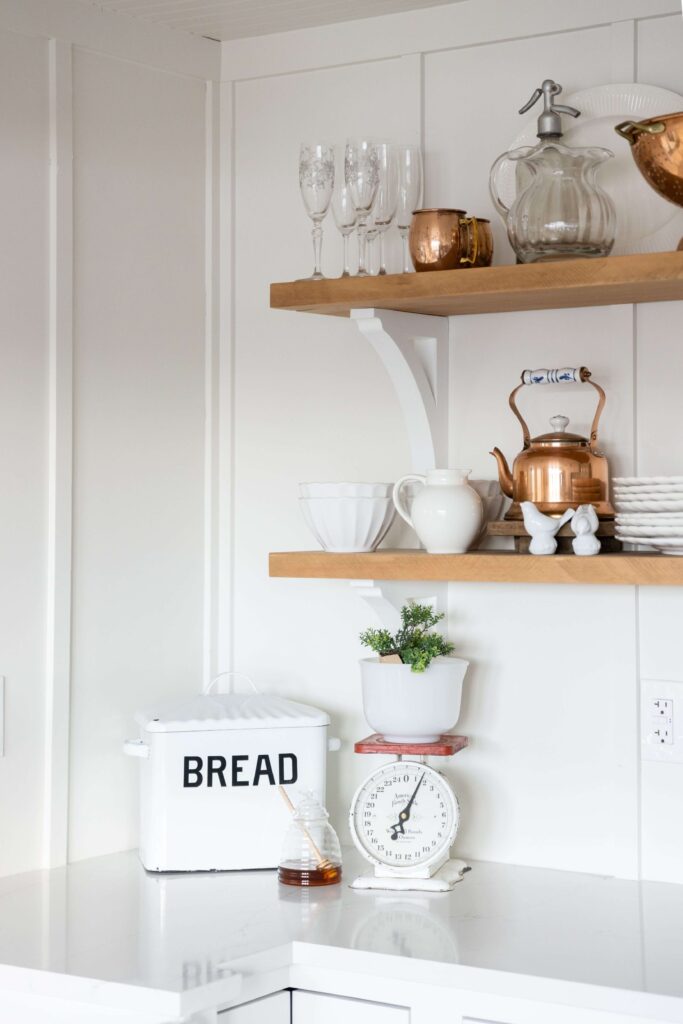 In a quirky kitchen cabinet of the Montana homestead house, we discovered an old brick chimney. Someone had repaired cracks with hammered-out coffee tins. We started to fall in love with this unassuming little charmer.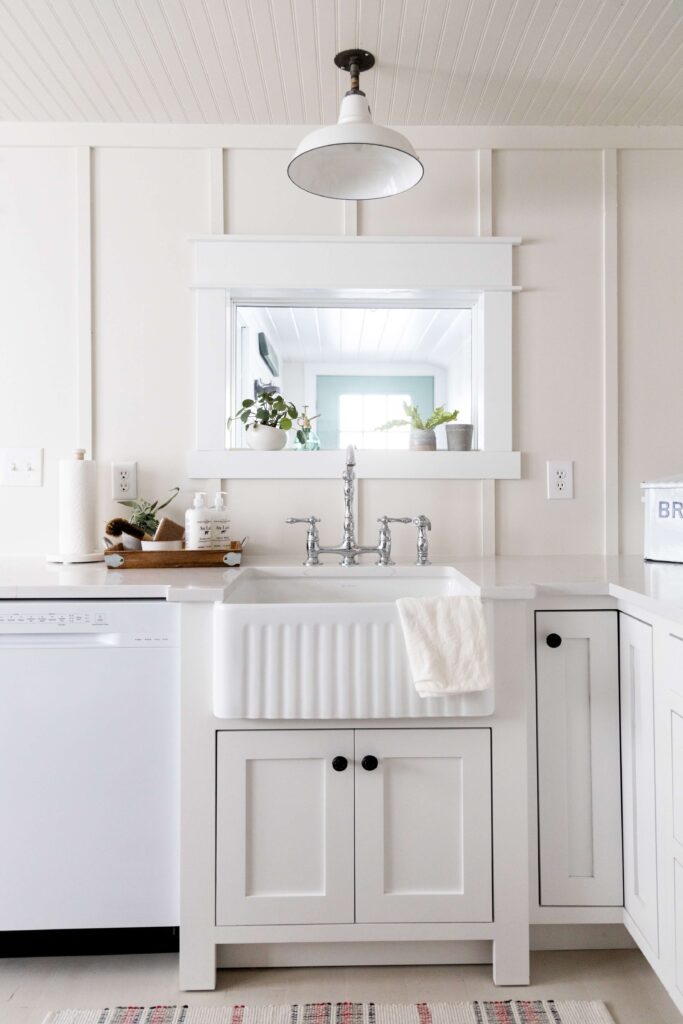 Where possible, we preserved or re-introduced original architectural details of the Montana homestead house. It felt right to add back some of the elements, such as board and batten in the kitchen. This gives the space character and history.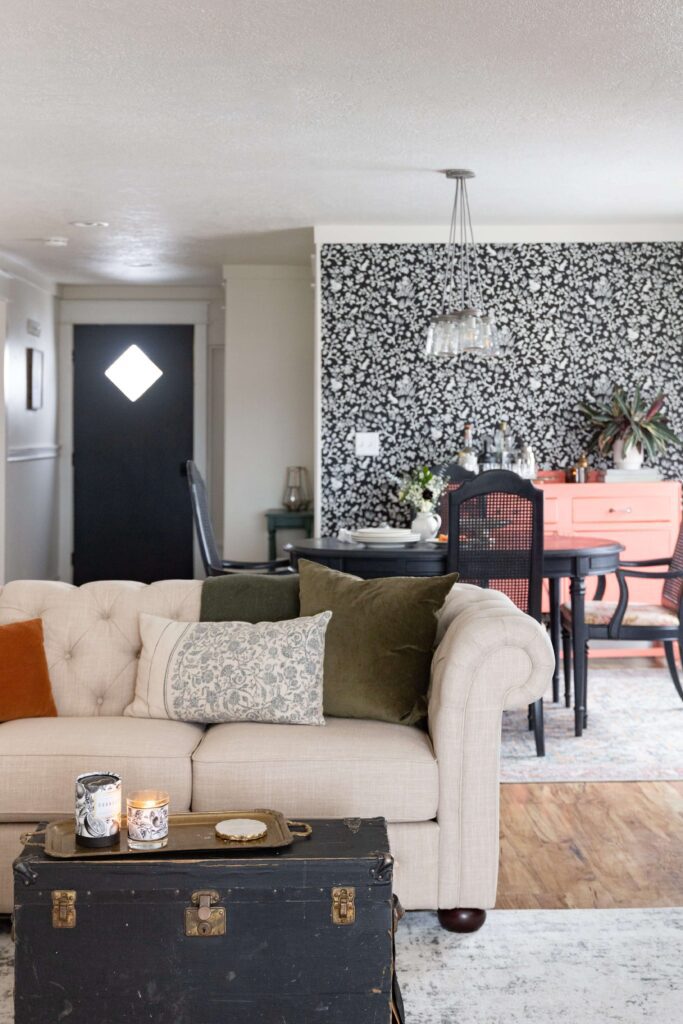 There were some real challenges. We had a meager $20k budget and experienced Covid-related supply shortages. But we also wanted to create a cohesive feel between the historical eras of construction. While we could only salvage one accent wall of the original hand-hewn log cabin, we aimed to keep the vintage feel throughout the house. But we also wanted to update it with a modern cottage feel.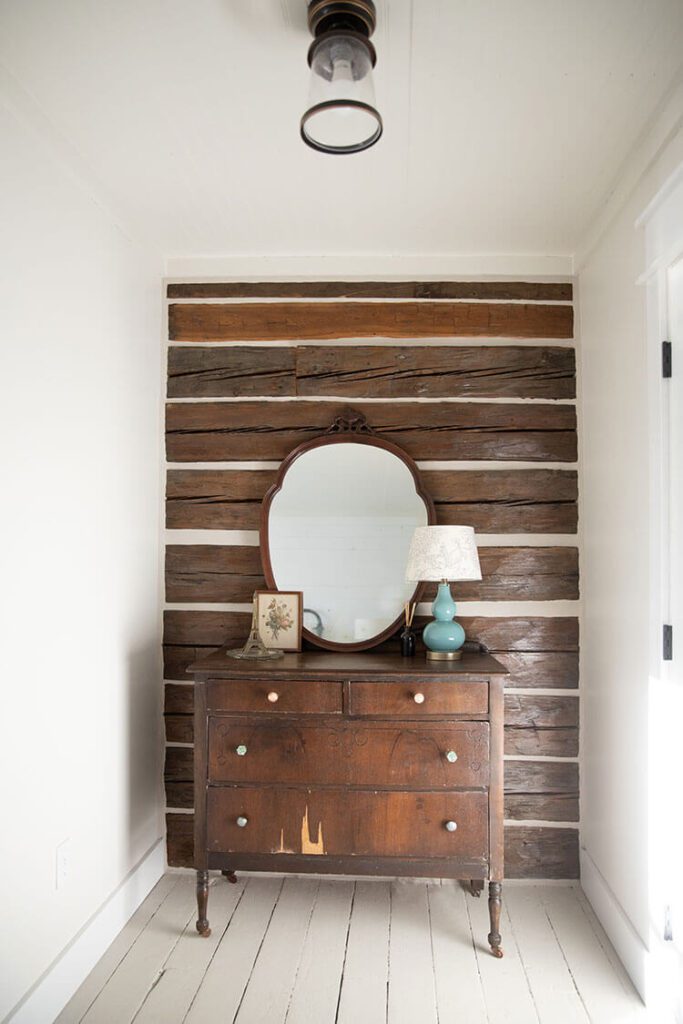 Renovation Challenges
We ended up doing a lot more than painting the interior. However, a fresh neutral backdrop (Sherwin Williams Pearly White) blends spaces which may otherwise feel disjointed. With so much wildlife in view, it felt important to connect indoor and outdoor spaces with larger windows.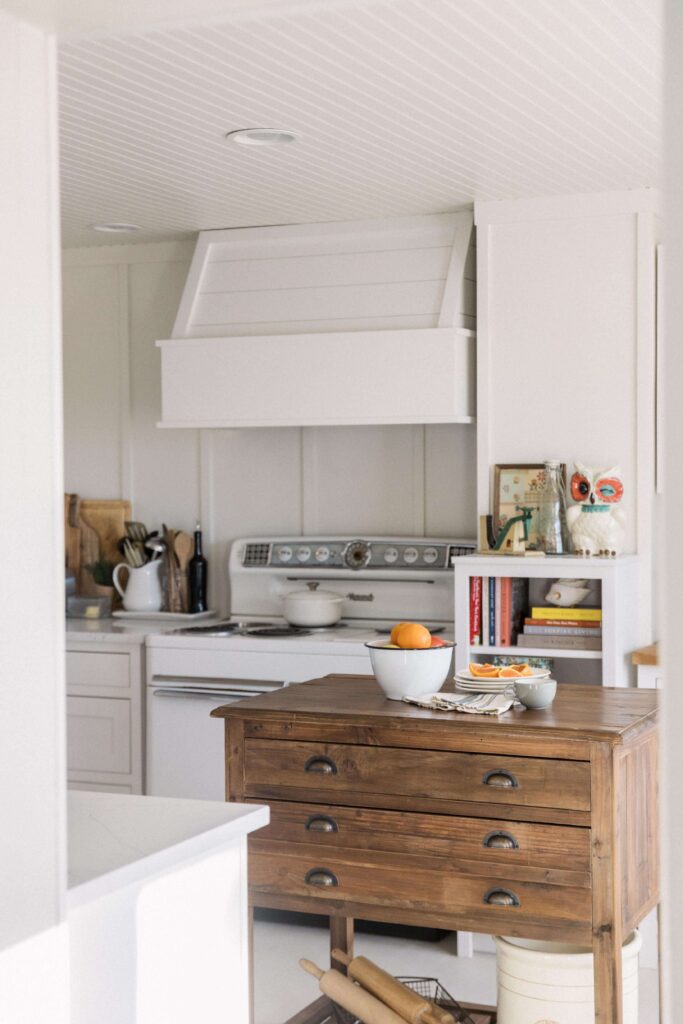 We poured a lot of sweat equity into the kitchen, which needed a complete overhaul. To create a vintage look, we added painted Shaker style cabinets and quartz countertops. We let the 1950s range, which I found on Facebook Marketplace for only $200, take center stage in the design.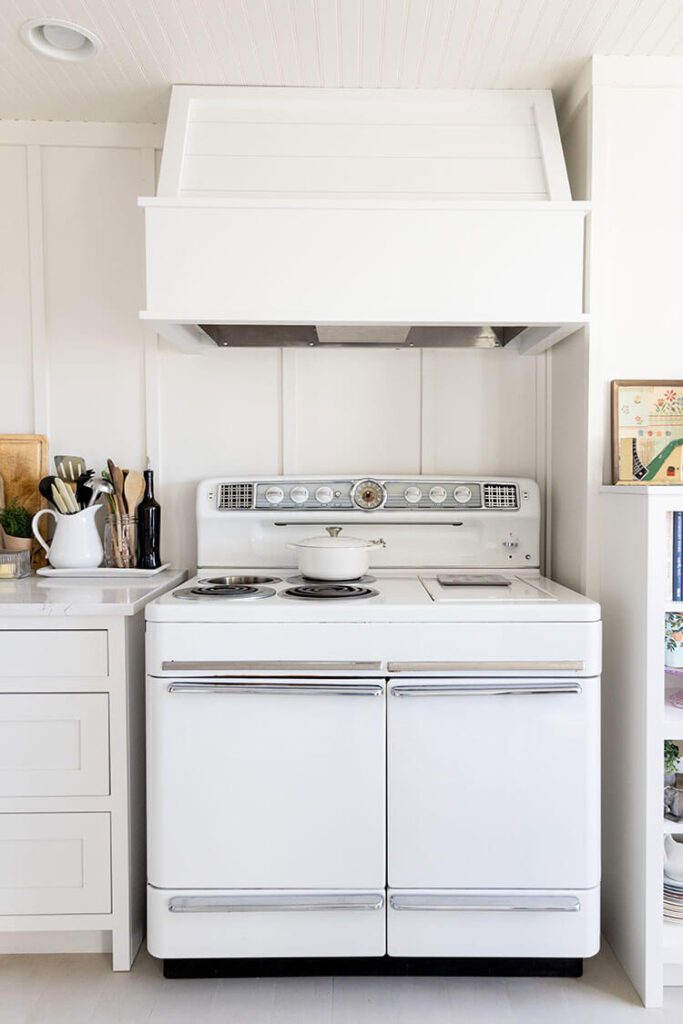 This project allowed us to play up my love of vintage décor and historic charm. I own a home décor and antiques shop in Columbia Falls, Montana. I had so much fun incorporating antique pieces into the design.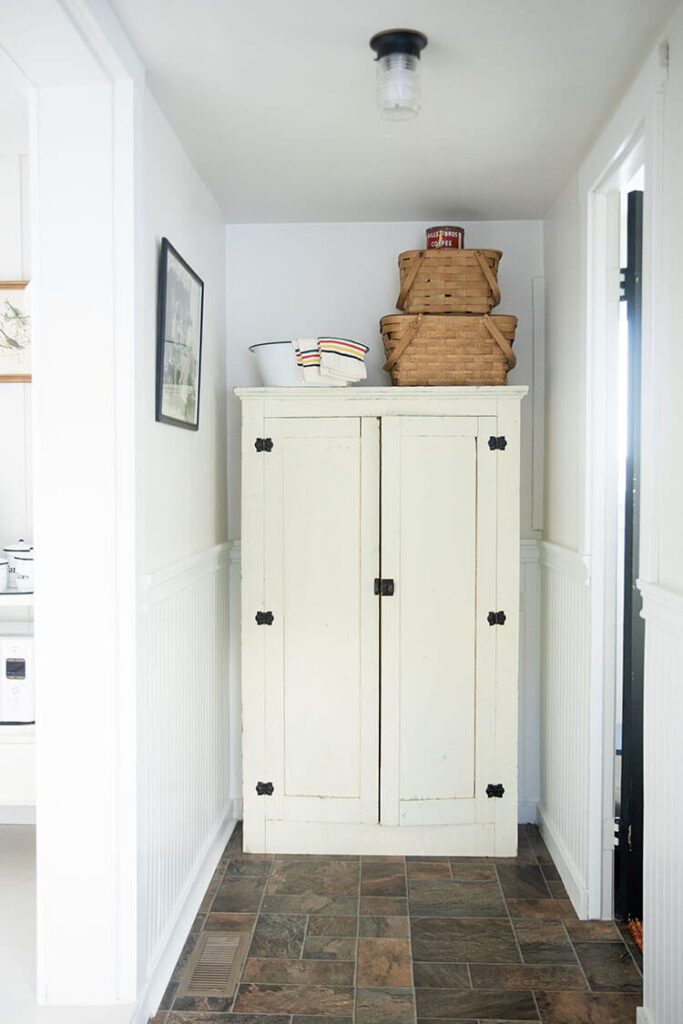 Vintage Vibes
Vintage pieces have their own story, so incorporating them into a space like the Montana homestead house can recreate the history of the home. For example, as an easy solution to a pantry, we tucked a small antique cabinet into the back porch hallway.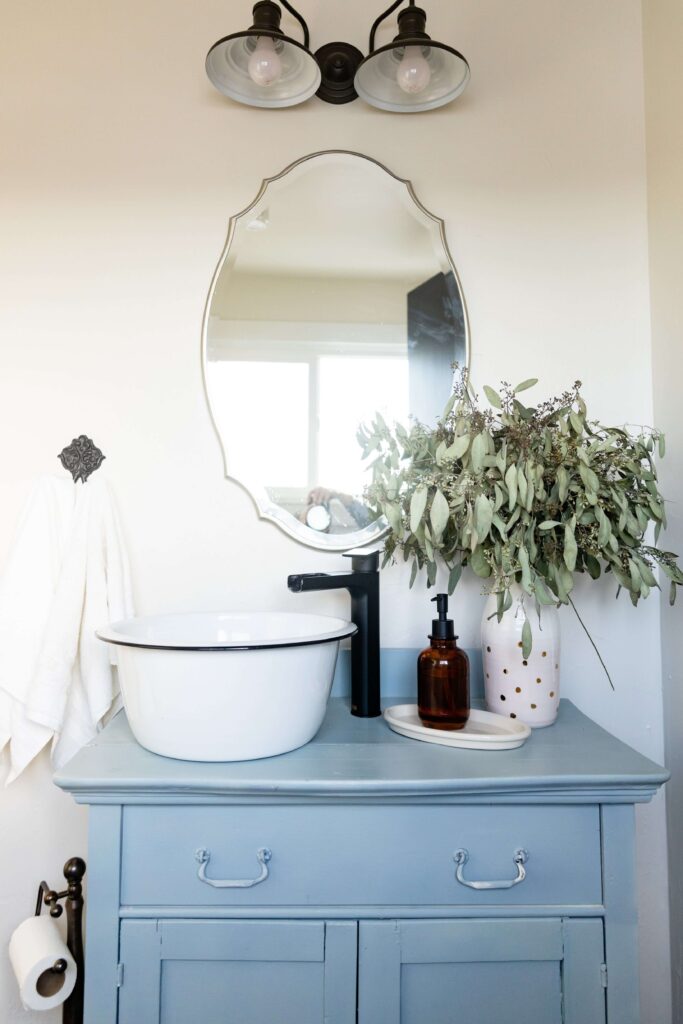 In the powder room, I created a vanity with a dry sink cabinet rescued from of an old barn. It dates to about the same era as the cabin construction, and I imagine it came out West on a covered wagon.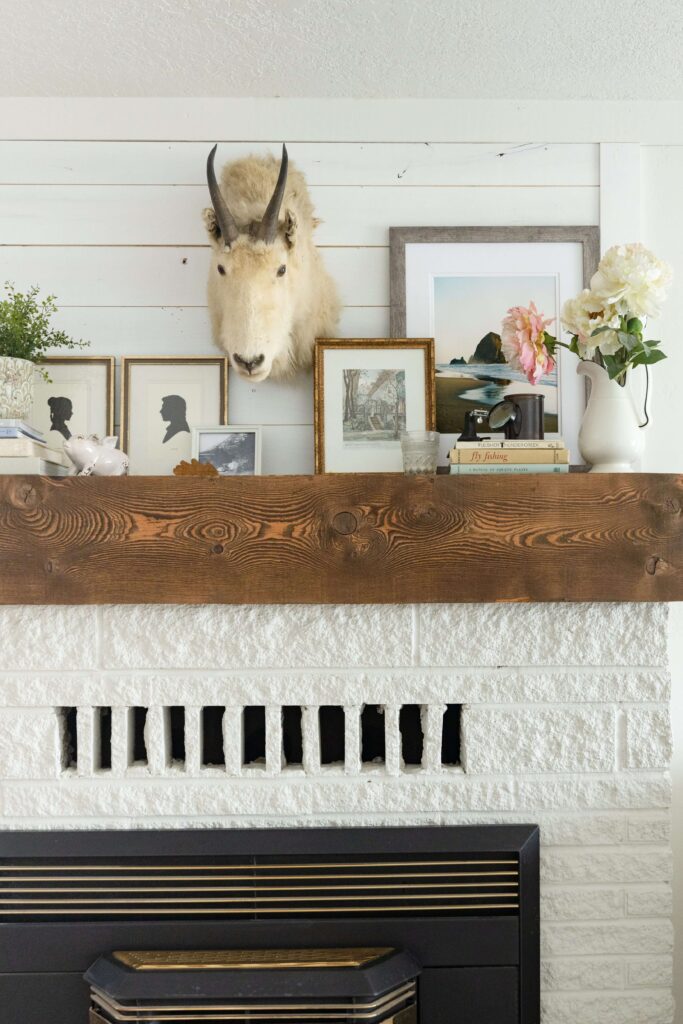 As a tribute to the home's location, a favorite estate find—a vintage, taxidermied Mountain Goat, which happens to be the mascot of Glacier National Park—hangs over the cozy, updated fireplace.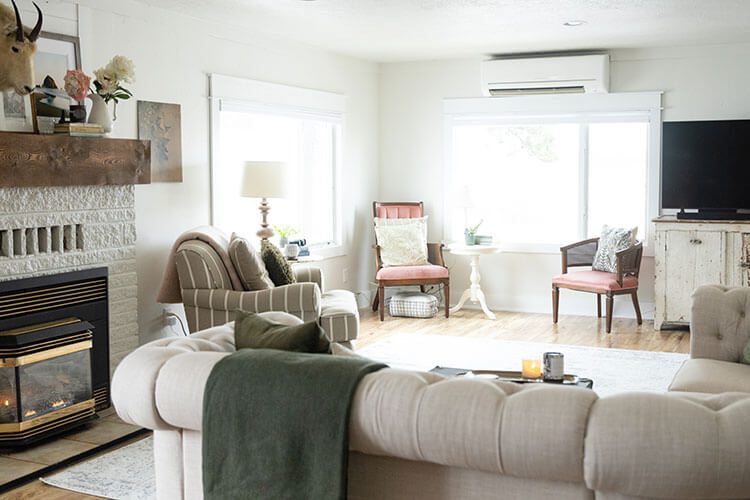 ---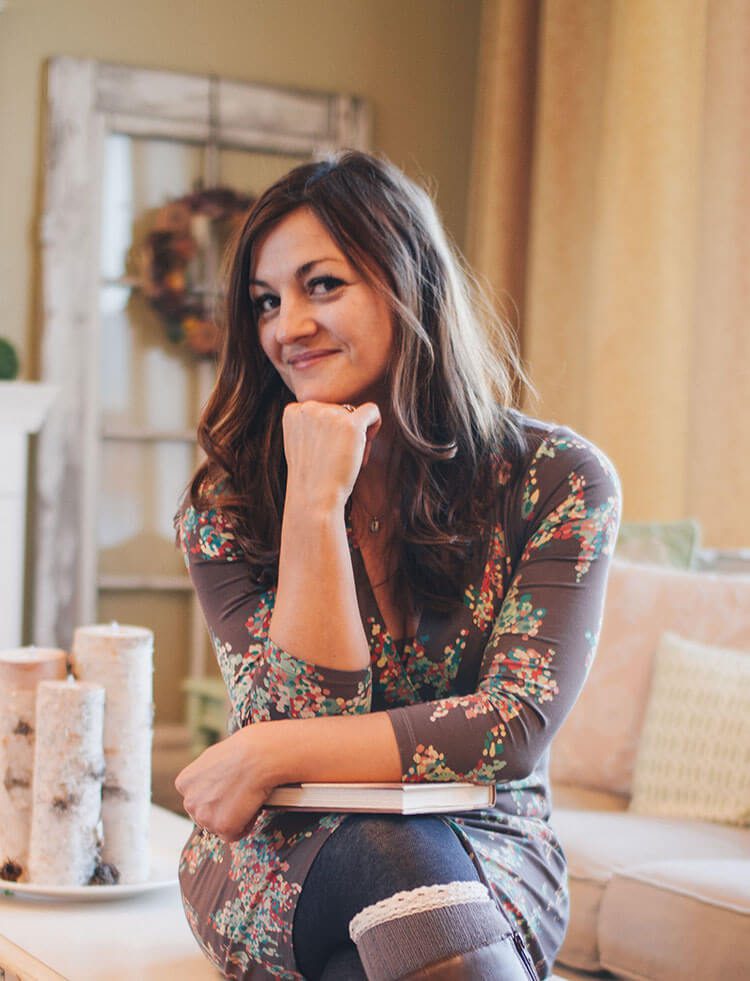 Alyson Dorr lives on a family farm nestled in the beautiful mountains of Montana, just minutes from Glacier National Park. She finds joy in the simplicity and hard work of the farm and raising a family. She and her husband are chronic DIYers who are currently renovating the homestead cabin on their farm. You can visit her at Farm Kid & Co.
---
Dreaming of homes on wide open spaces? Keep reading for 4 Dream Ranch Homes. And find more of Alyson Dorr's handiwork in How to Install Wallpaper Yourself. Of course, don't forget to follow us on Instagram, Facebook and Pinterest to get your daily dose of farmhouse inspiration!