That Vintage Trunk is Not Junk!
Photo by Bret Gum
Learn about the versatility of vintage trunks.
Luggage has evolved in shape and size over the last century. Vintage trunks have become decorative storage pieces that effortlessly add period charm to your home. Step foot inside any flea market, swap meet or antiques store, and you're practically guaranteed to find at least a dozen.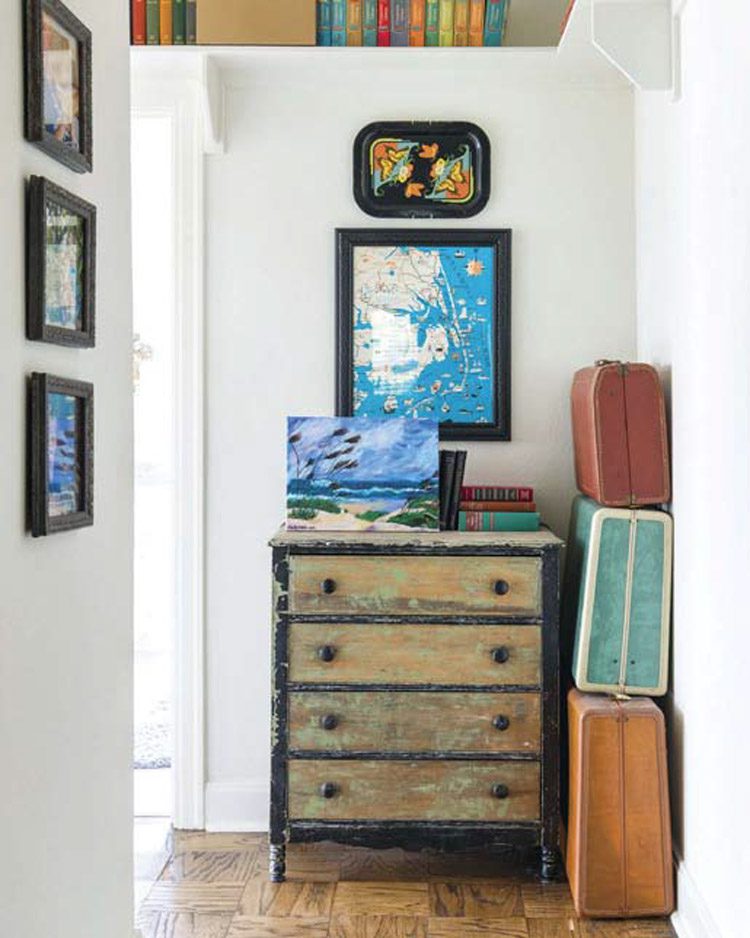 Larger trunks will come with either a flat or domed top. Domed pieces are more expensive and function better as a standalone piece, while the flatter trunks have more utility and are easy to stack. Stacking forms an eclectic statement piece of styles and textures that'll catch the eye of anyone who walks into your home.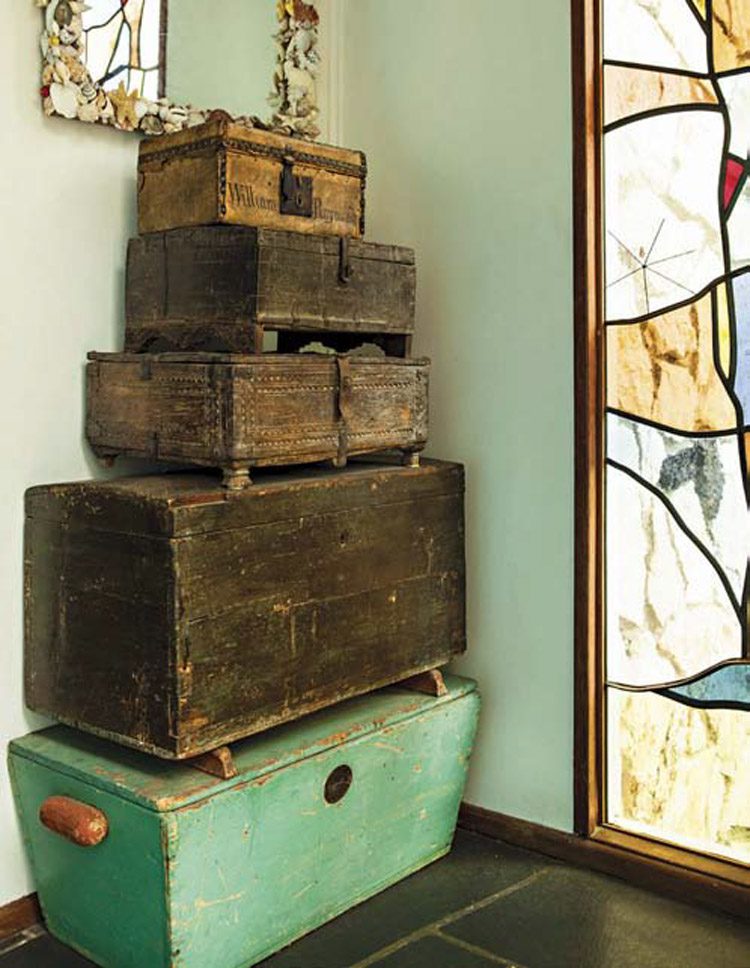 Blogger Leslie Saeta of My 100 Year Old Home has been an avid flea market shopper for 30 years and loves vintage trunks for their versatility. "I don't buy anything that's not practical," she says, and vintage trunks are no exception. She uses one of her finds as a coffee table after a milk-paint makeover, and she substitutes a bench for a trunk at the foot of her bed. Leslie recommends going to a vendor that doesn't specifically sell trunks. Many times, the vendor will be using the trunk as storage to hold other items on sale and won't think much of it when you off er to buy it. It's a classic "one man's junk is another man's treasure" scenario.
An Insider's Guide to Collecting Vintage Trunks
Here are Leslie Saeta's vintage trunk tips.
Availability

They're widely available at almost any flea market or antiques store. Leslie says that "back in the day, they stored everything," so trunks were a staple.
Best Places to Score

Leslie highly recommends buying your vintage trunk in person rather than online. "The most important thing is that the trunk opens, so check for broken hinges first," she says. Also keep an eye out for any termites. Similarly, the shipping for these pieces will cost you quite a bit, so you'll save more by purchasing in person.
Average Price Range

Like all vintage items, the price point for vintage trunks can reach up to the thousands. However, Leslie typically sticks to those in the $50-$150 price range and has no problem finding great deals. She even prefers the cheaper ones she finds at flea markets, as they give her the freedom to paint and use the trunk however she wants.
---
Leslie Saeta is a wife, mother and the blogger behind My 100 Year Old Home. She frequents the flea markets and antiques shops in Los Angeles county and uses the pieces for both decoration and practicality in her home.
---
Looking for more vintage inspiration? Read on for vintage organization ideas for your home office! And don't forget to follow us on Instagram, Facebook and Pinterest to get your daily dose of farmhouse inspiration!